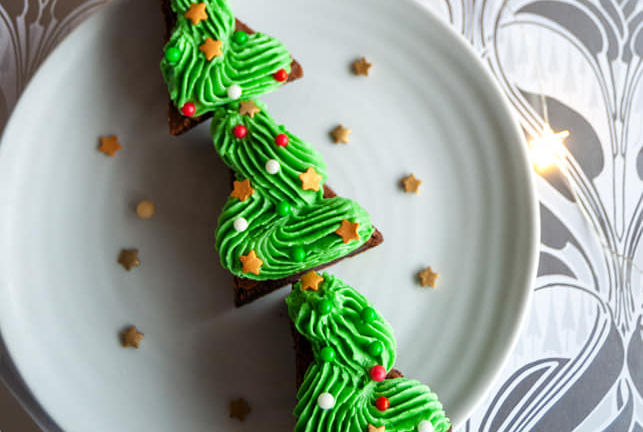 These delicious Christmas tree brownies are the perfect sweet treat for any Christmas celebration read more
For the 6th bake of Christmas Laura Ashley gave to me… 6 Christmas Tree Brownies.
Over the next 2 months we'll be bringing you a variety of festive bakes every week as part of our 12 Bakes of Christmas blog series. So keep your eyes peeled on the Laura Ashley Blog for plenty of scrumptious Christmas eats.
These delicious festive brownies by Nickki of Something Sweet, Something Savoury are the perfect sweet treat for any Christmas spread. Piped with peppermint buttercream and decorated in festive colours the brownies don't just look great plated up, they taste delicious too.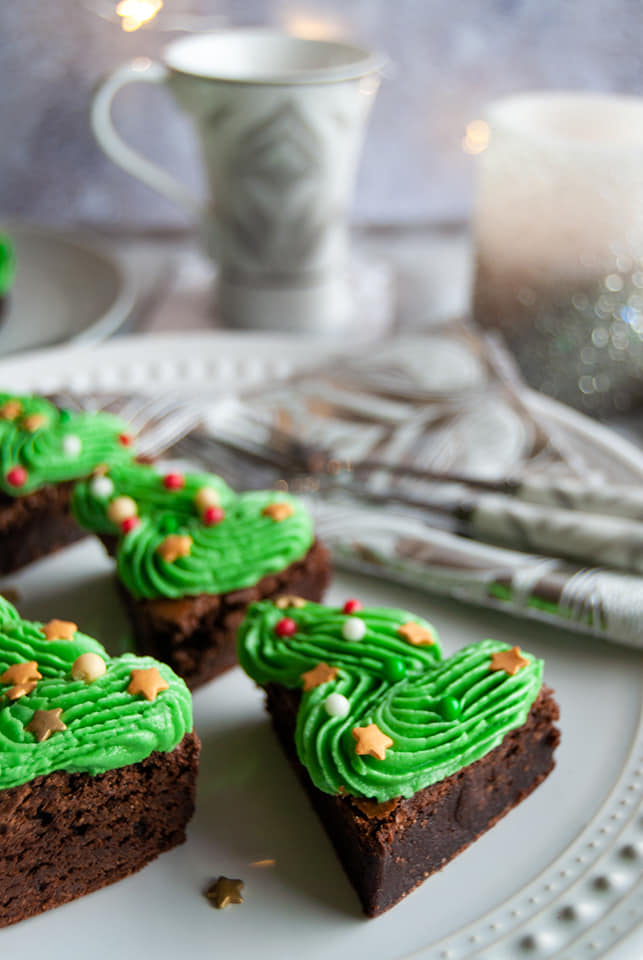 Christmas Tree Brownies
These Christmas tree brownies look so festive and are so much fun to make!
Makes 8
Ingredients
– 125G Unsalted Butter
– 180G Dark Chocolate, chopped finely
– 2 Teaspoons vanilla extract or bean paste
– 2 Large Eggs
– 300G Granulated Sugar
– 100G Plain Flour
– 50G Self Raising Flour
– 30G Cocoa Powder
– A pinch of salt
For the peppermint buttercream
– 100g Soft Unsalted Butter
– 200G Icing Sugar, Sifted
– 1-2 Tablespoons Milk
– ¼ Tsp Peppermint Extract
– Few drops green food colouring (optional)
For the decoration
– Various Christmas sprinkles of your choice (I used golden stars)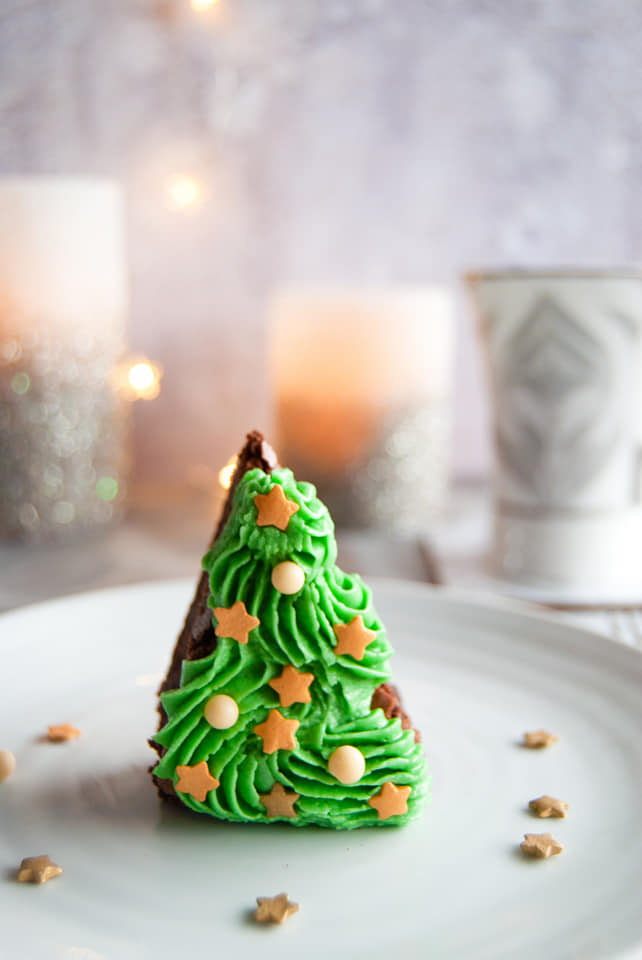 Method
1. Preheat the oven to 180C/160Fan/350F. Grease and line a 20cm square baking tin.
2. Place the butter in a saucepan and melt over a low heat. Once the butter has melted, turn off the heat, add the chopped chocolate and allow to melt. Stir until smooth. Take off the heat, stir in the vanilla extract and set aside to cool slightly.
3. Whisk the eggs and sugar together until pale and thick. Pour in the melted chocolate and stir until the mixture is glossy. Sift the flours, salt and cocoa powder over the chocolate mixture and stir until smooth and shiny. The batter will be very thick. Pour the brownie into the lined tin. Bake for 30-35 minutes until the top is set. The brownie will still have a slight wobble in the centre. Leave to cool completely in the tin.
4. For the buttercream, cream the butter and icing sugar, 1 tablespoon of milk, peppermint extract and green food colouring (if using) together until very light and fluffy, adding an extra tablespoonful of milk if the buttercream is quite thick.
5. Cut the cold brownie into triangles, keeping the discarded pieces for snacking on later!
6. Place the peppermint buttercream in a piping bag fitted with a round 1cm nozzle. Pipe the buttercream onto the brownies and decorate with Christmas sprinkles.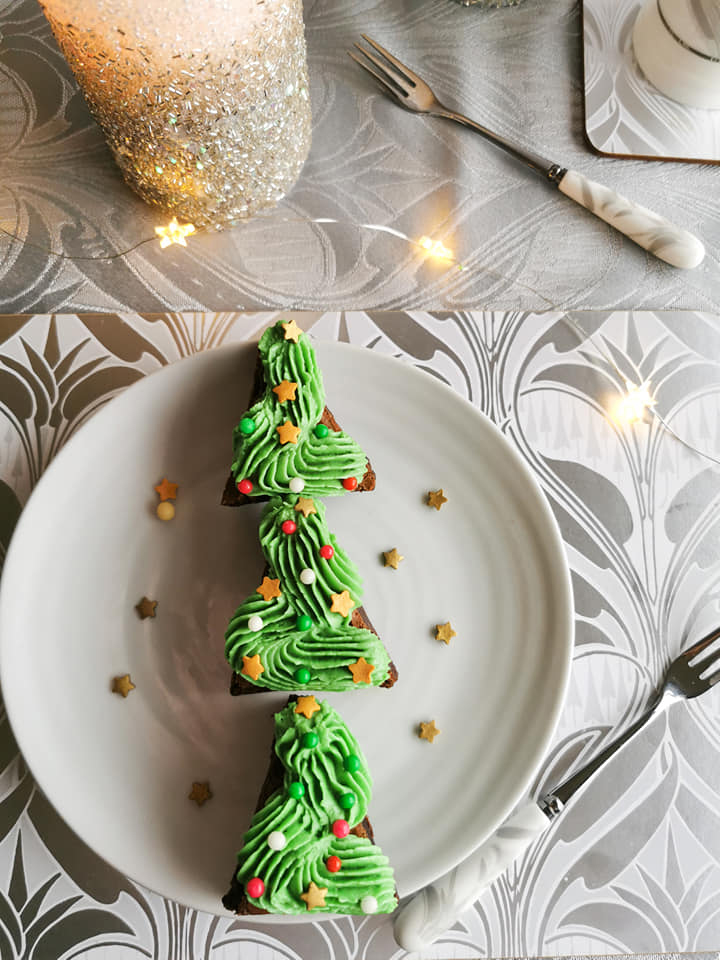 This post was made in collaboration with Nickki of Something Sweet, Something Savoury who us our Silver Scroll range of dining accessories for styling.
Would you like to try your hand at making these Christmas Tree Brownies? Let us know in the comments below.