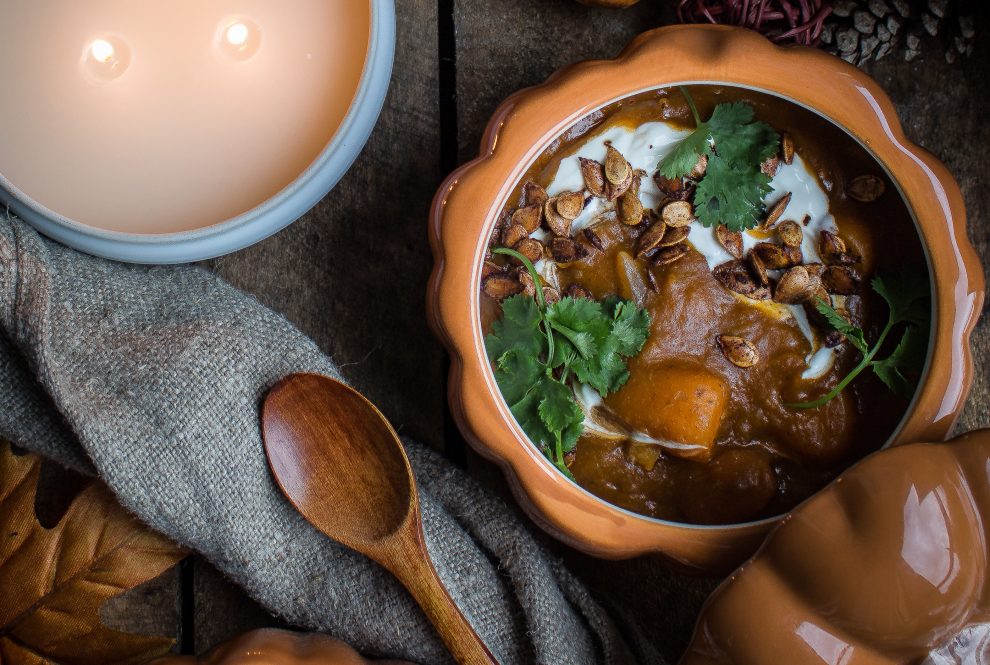 Get cosy with this warming pumpkin curry topped with delicious roasted pumpkin seeds. read more
With the weather getting cooler, nothing is as satisfying as coming home and cosying up with a delicious, warm, home-cooked meal. Food blogger, Sofia Evemalm of Cloudberry Ramblings has just the recipe for warming-up, with this spiced pumpkin curry.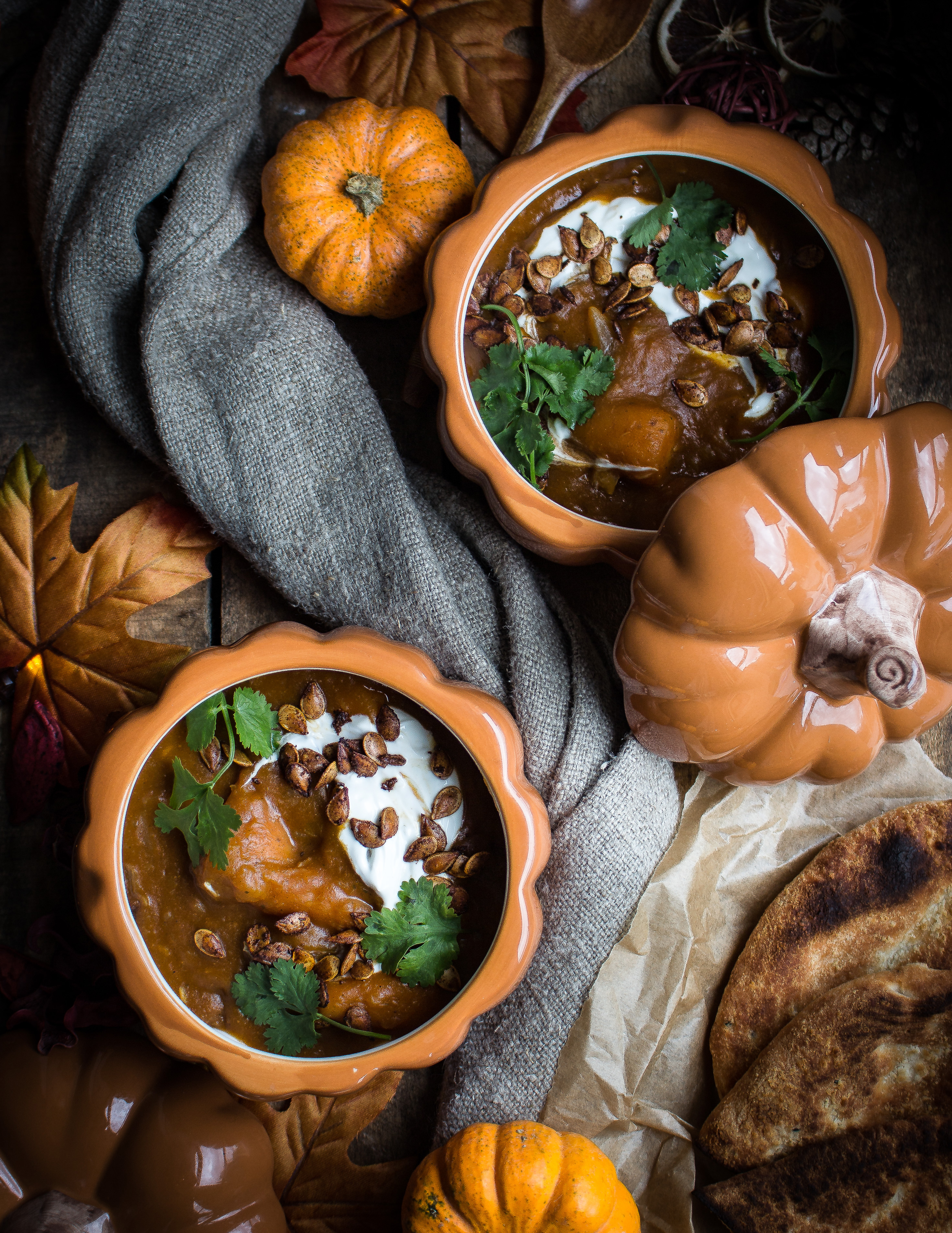 Pumpkin curry with spiced pumpkin seeds
With Autumn officially here blog feeds are being flooded with pumpkin pies and soups, so for this post I'm making something slightly different by using the first of the October harvest for a curry. If you' re buying a whole pumpkin (or winter squash) make sure that you don't throw away the seeds – roasted they're hands down the most delicious part. For this recipe I've used spices that typically go well with pumpkin such as cinnamon, cloves and nutmeg to make a season appropriate topping for the curry.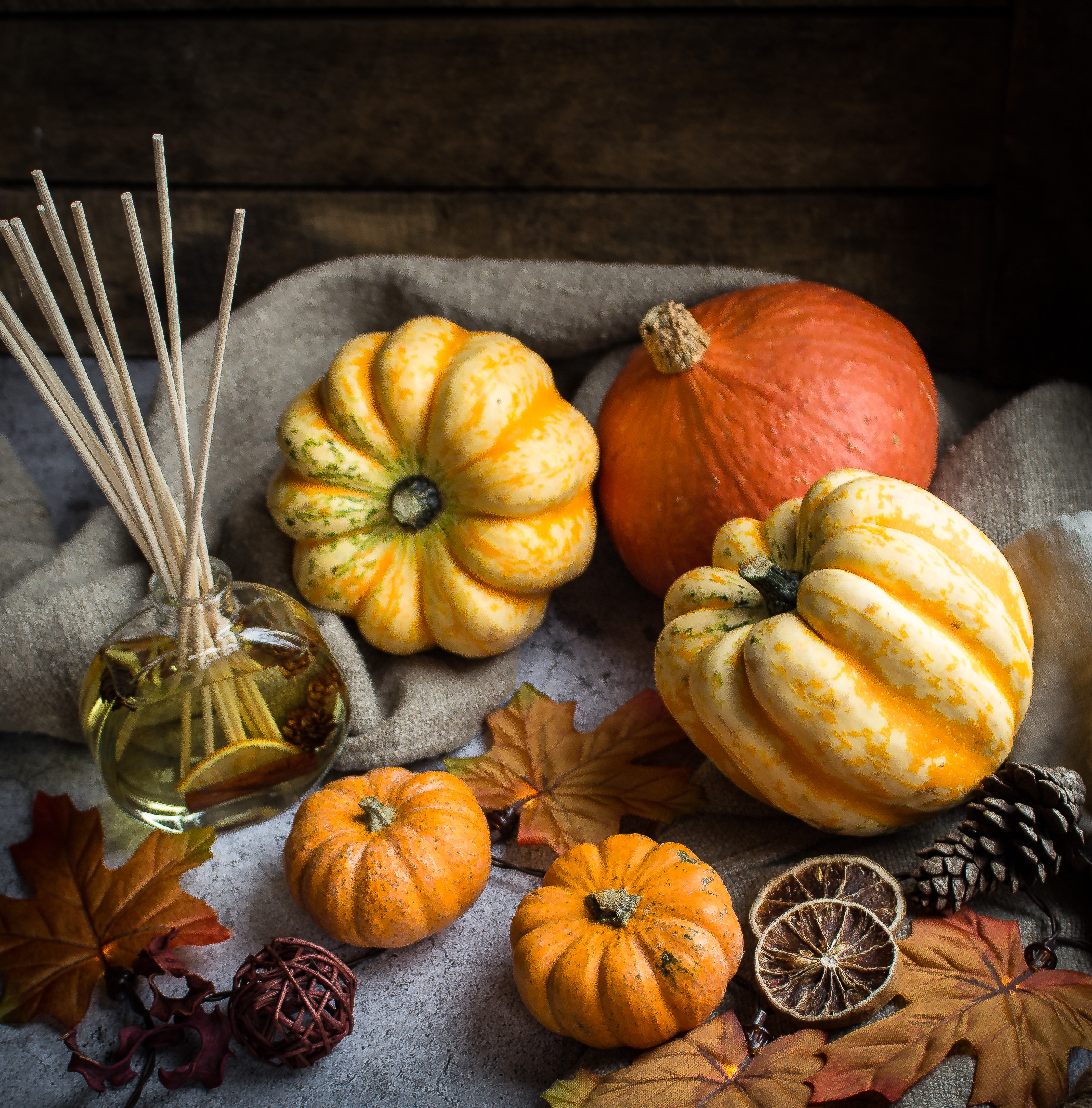 Many recipes for a curry you'll find online don't include curry roux (homemade or store bought). Although you can make a decent dish without it, I'd strongly recommend using a pre-made roux which can be found in Asian supermarkets or online. For this recipe I've used Golden Curry (medium hot) which can be found on Amazon.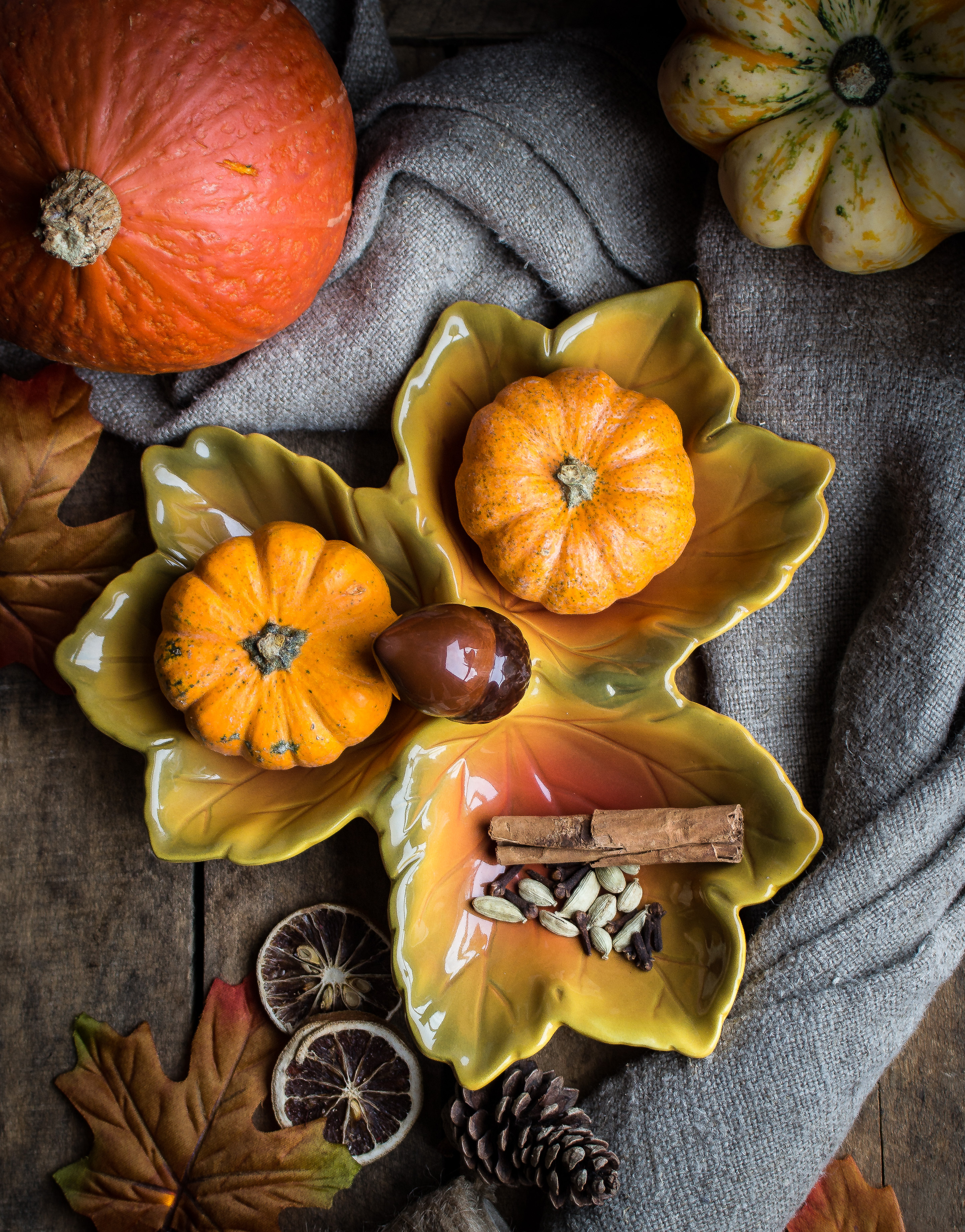 Serves 4-6
Ingredients
– 2 onions, sliced
– 2-3 carrots, peeled and cut into wedges
– 600g pumpkin or winter squash, peeled and cut into 2 cm cubes
– 2 cm fresh ginger, grated
– 2 garlic cloves, grated
– 2 tbsp oil
– 1 tbsp curry powder
– 2 bay leaves
– 2 tbsp tomato paste
– 1l vegetable stock
– 100g curry roux
– Spiced pumpkin seeds
– Seeds from the pumpkin (mine gave ca. 50ml)
– ½ tbsp oil
– ½ tsp cinnamon
– ¼ tsp nutmeg
– ¼ tsp cloves
– ¼ tsp allspice
– Pinch of salt
– To serve
– Coriander
– Plain yoghurt
– Basmati rice
– Naan bread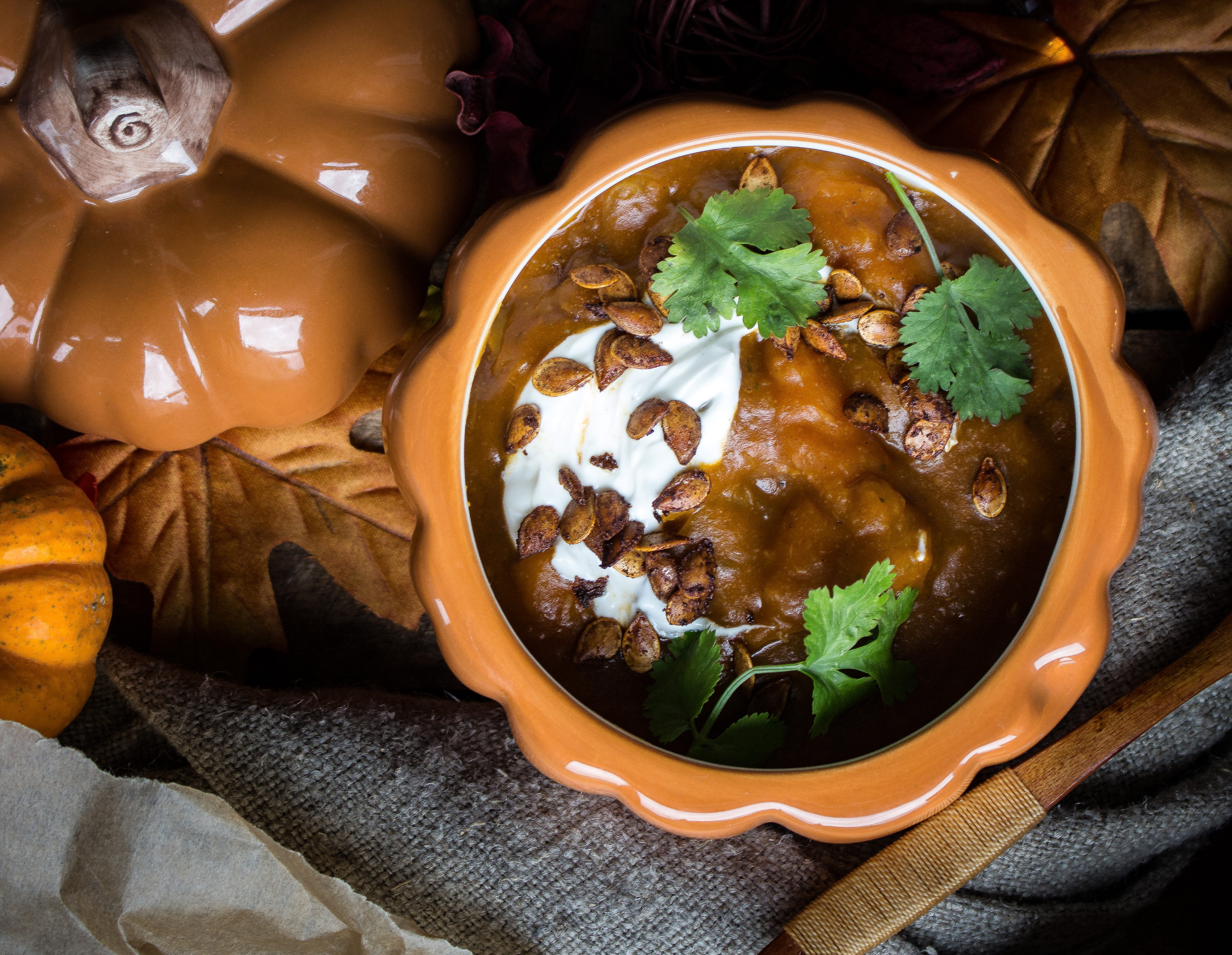 Instructions
Heat the oven to 150C. Fry the onions, garlic and ginger in the oil for a couple of minutes. Add the curry powder, bay leaves and tomato paste and stir everything together. Add the pumpkin, carrots and stock and boil on medium heat for an hour.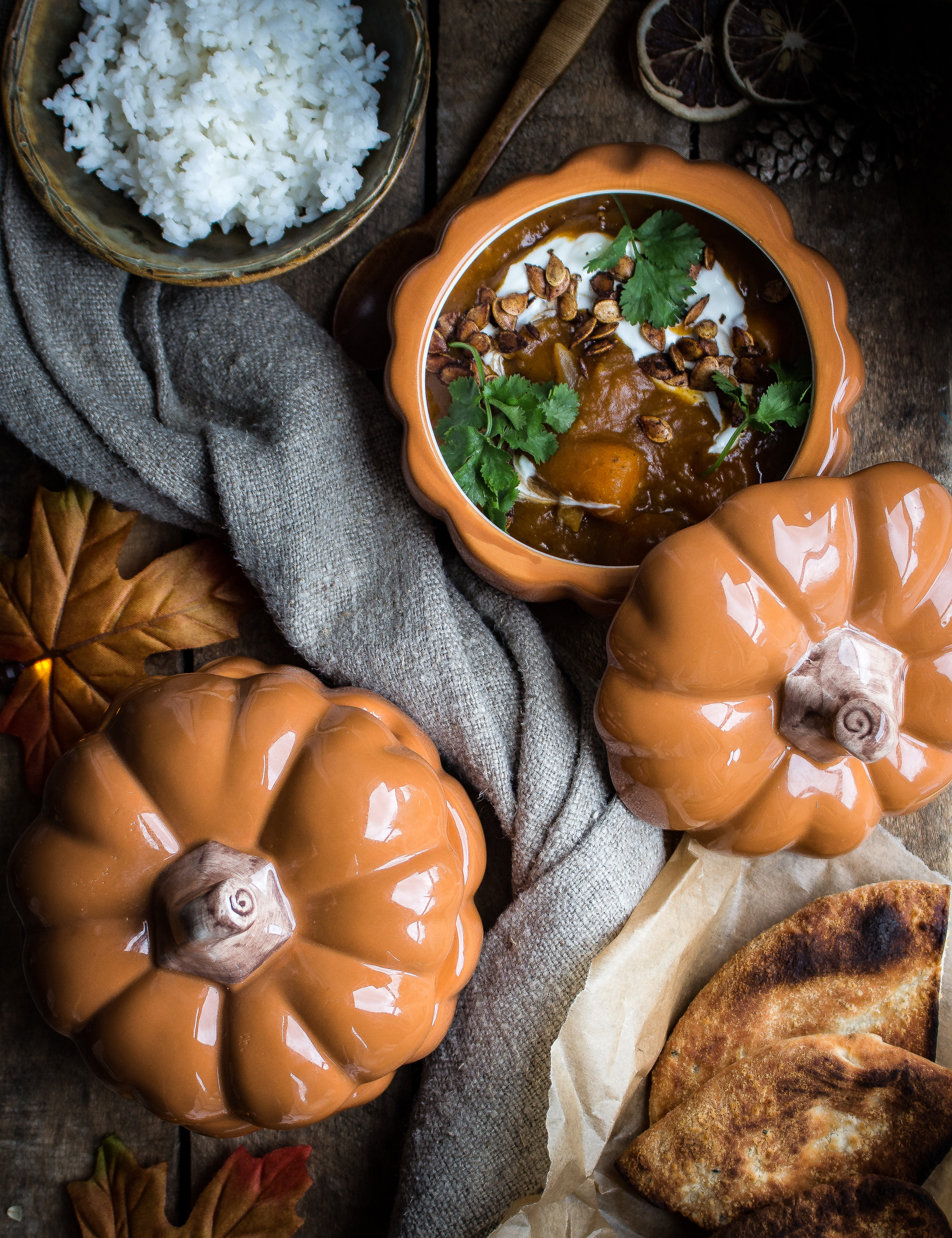 Meanwhile, prepare the pumpkin seeds by cleaning the seeds and patting them dry with a towel or kitchen roll. Mix all the spices with the oil and combine with the seeds. Spread over baking parchment and roast in the oven for 45 minutes.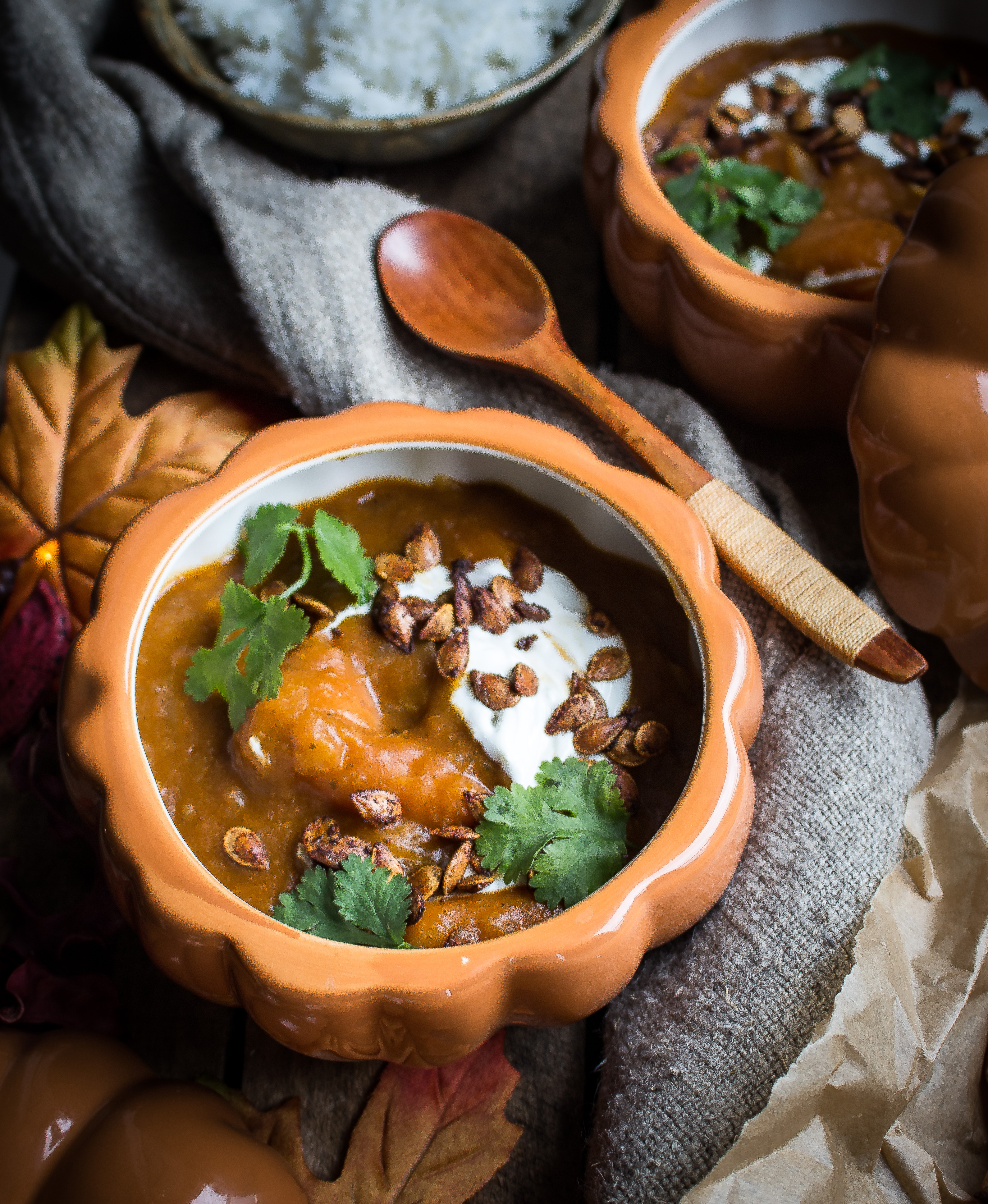 To finish the curry, remove the bay leaves and add the roux. Stir until thickened. Serve with the roasted seeds, yoghurt, chopped coriander, rice and naan bread.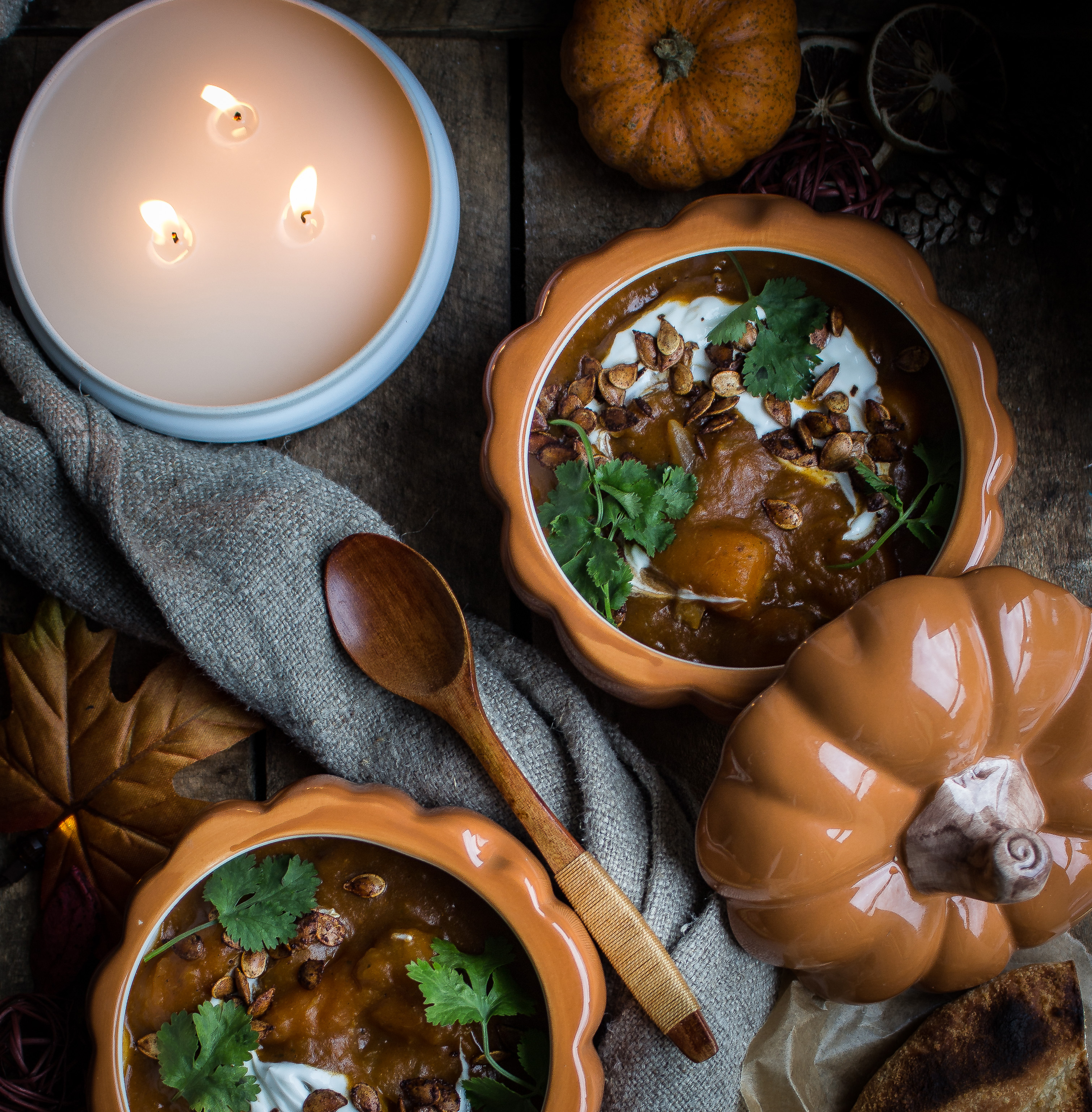 This recipe was made in collaboration with Sofia Evemalm of Cloudberry Ramblings using our Pumpkin Soup Bowls, Spiced Pumpkin Tin Candle, Burnt Amber and Orange Decorative Diffuser, Acorn Dipping Bowl, Burnt Amber And Orange Pot Pourri and our Autumn Leaf String Lights Curtain.
Are you going to try this pumpkin curry recipe out at home? Let us know in the comments below.