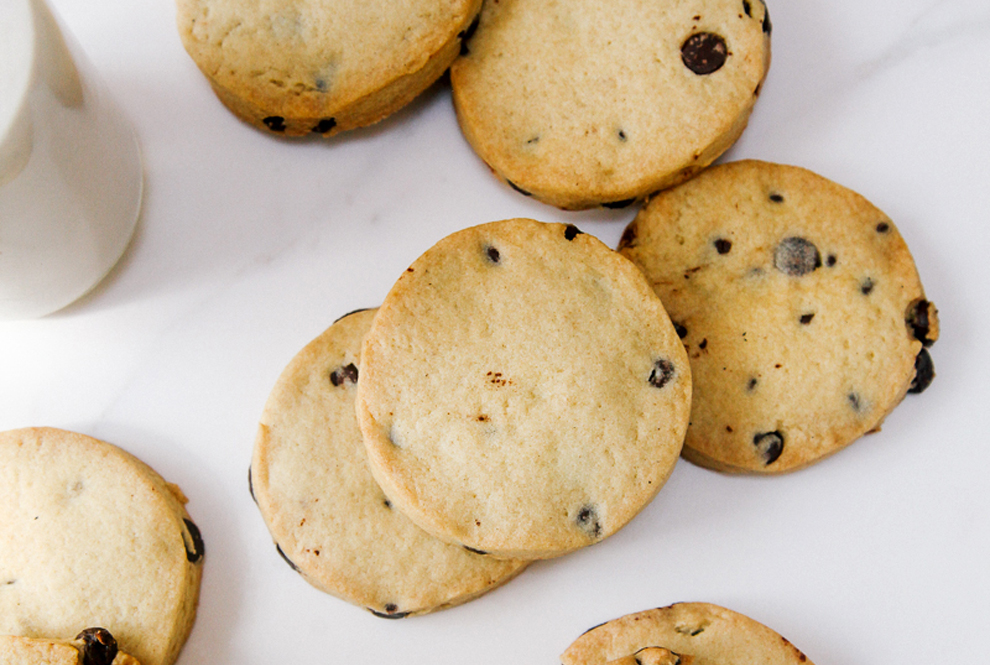 You won't over indulge with this tasty dairy free chocolate chip shortbread recipe... read more
The lovely Aimee from Wallflower Kitchen returns to our blog with the perfect post-Easter treat. We may have indulged on ridiculous amounts of chocolate over the weekend but we're not quite ready to give it up yet so this is the ideal recipe to wean you off the sweet stuff…
I think these chocolate chip shortbread biscuits have become my new favourite treats. Why? Because it's the best of chocolate chip cookie goodness and buttery shortbread biscuit goodness in one delicious bake!
There is just no way you could not love these.
The trouble is, they're a bit TOO delicious. So I would recommend only baking these if you've got enough people to share them with or if you're baking them as a gift for someone. Otherwise, you will be powerless against eating them all. Which I wouldn't recommend, as tempting as it might be.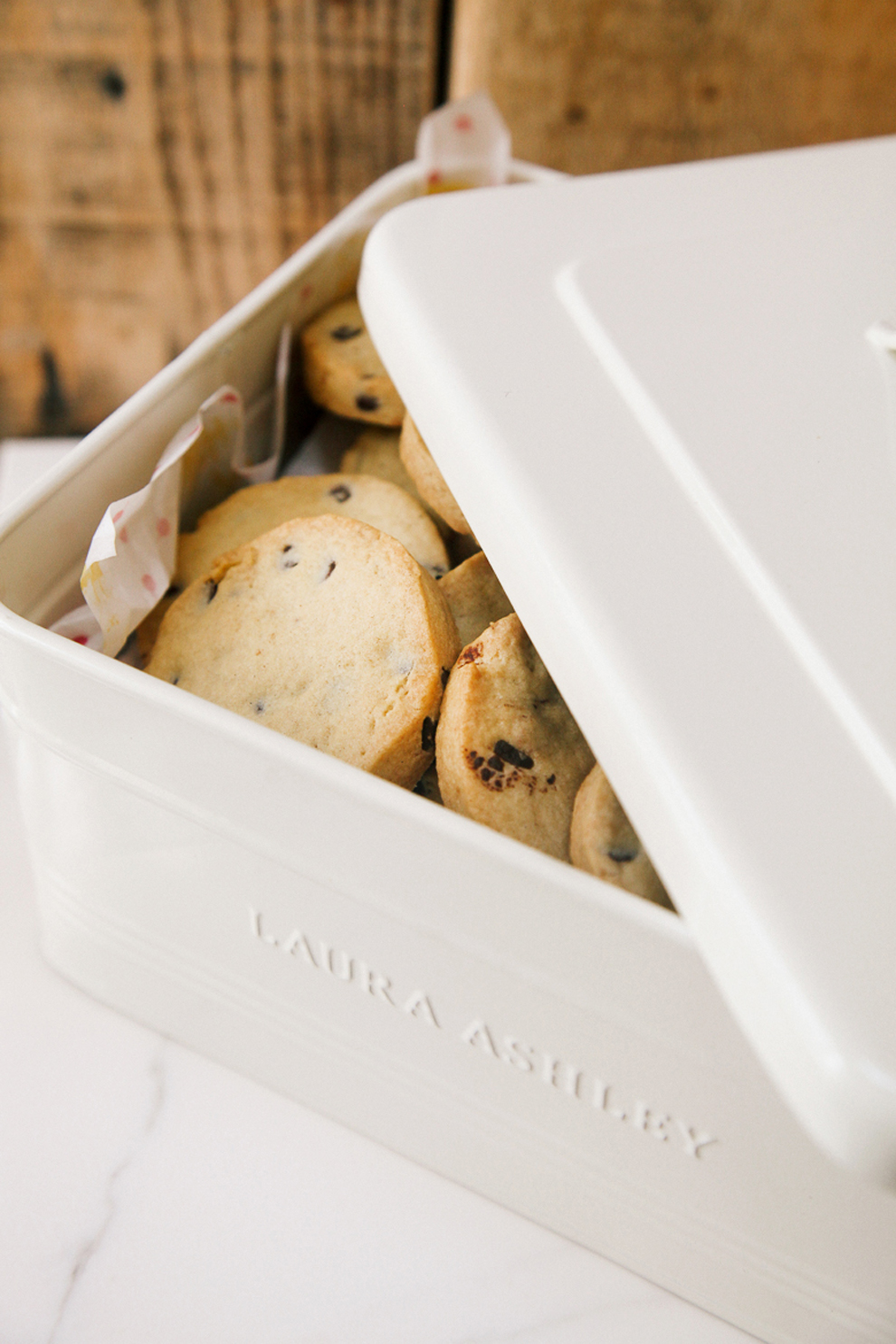 I served them in my new Laura Ashley enamel tin with some glasses of milk (I used almond milk) for the ultimate, comforting & nostalgic afternoon treat with a friend. The tin also helps keep them fresh and they should last up to a week at room temperature.
Enjoy!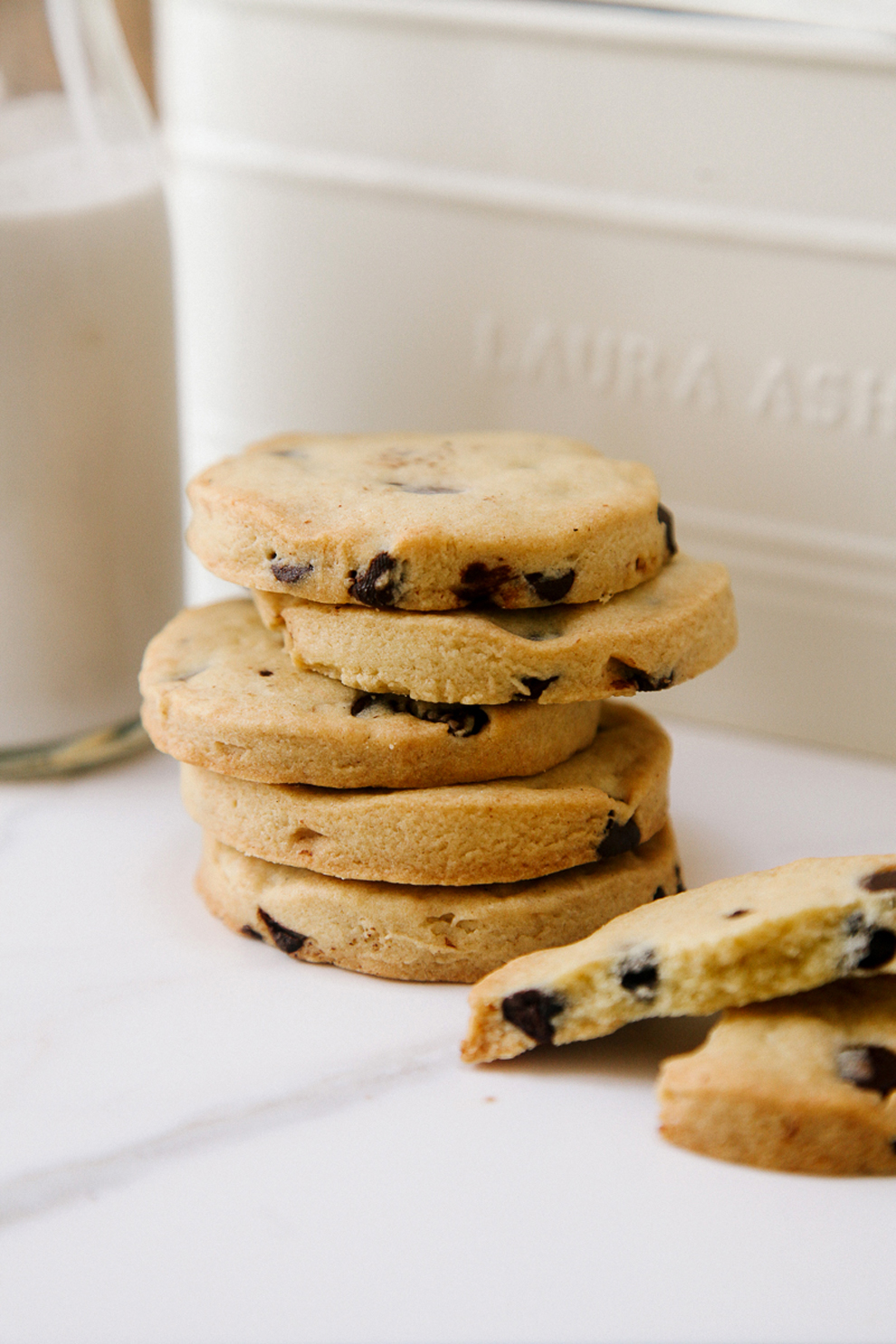 PREP TIME 10 mins COOK TIME   15 mins
Comforting and moreish chocolate chip shortbread cookies that will melt in your mouth!
Serves: 24
INGREDIENTS
200g / ¾ cup + 2tbsp dairy-free butter (make sure it's a good tasting one!)
1 tsp vanilla extract
100g / ½ cup caster sugar
300g / 2½ cups plain flour, sifted
1 tbsp corn flour
75g / ⅓ cup dark chocolate chips
INSTRUCTIONS
Cream the butter, vanilla and sugar Stir in the flour and corn flour and mix into a dough.
Mix in the chocolate chips a small amount at a time, gently folding into the dough until it's all
Wrap in cling film and chill in the fridge for at least 30 minutes to firm
Meanwhile, preheat the oven to 160c / 140c (fan) and line a baking tray with parchment
Once the dough is chilled, roll out to approximately ½ cm thickness and cut into shapes.
Place on the baking sheet, sprinkle with a little extra sugar and bake for 12-15 minutes until golden brown at the edges, turning half way through to ensure even baking.
Leave to cool for at least 10 minutes before serving.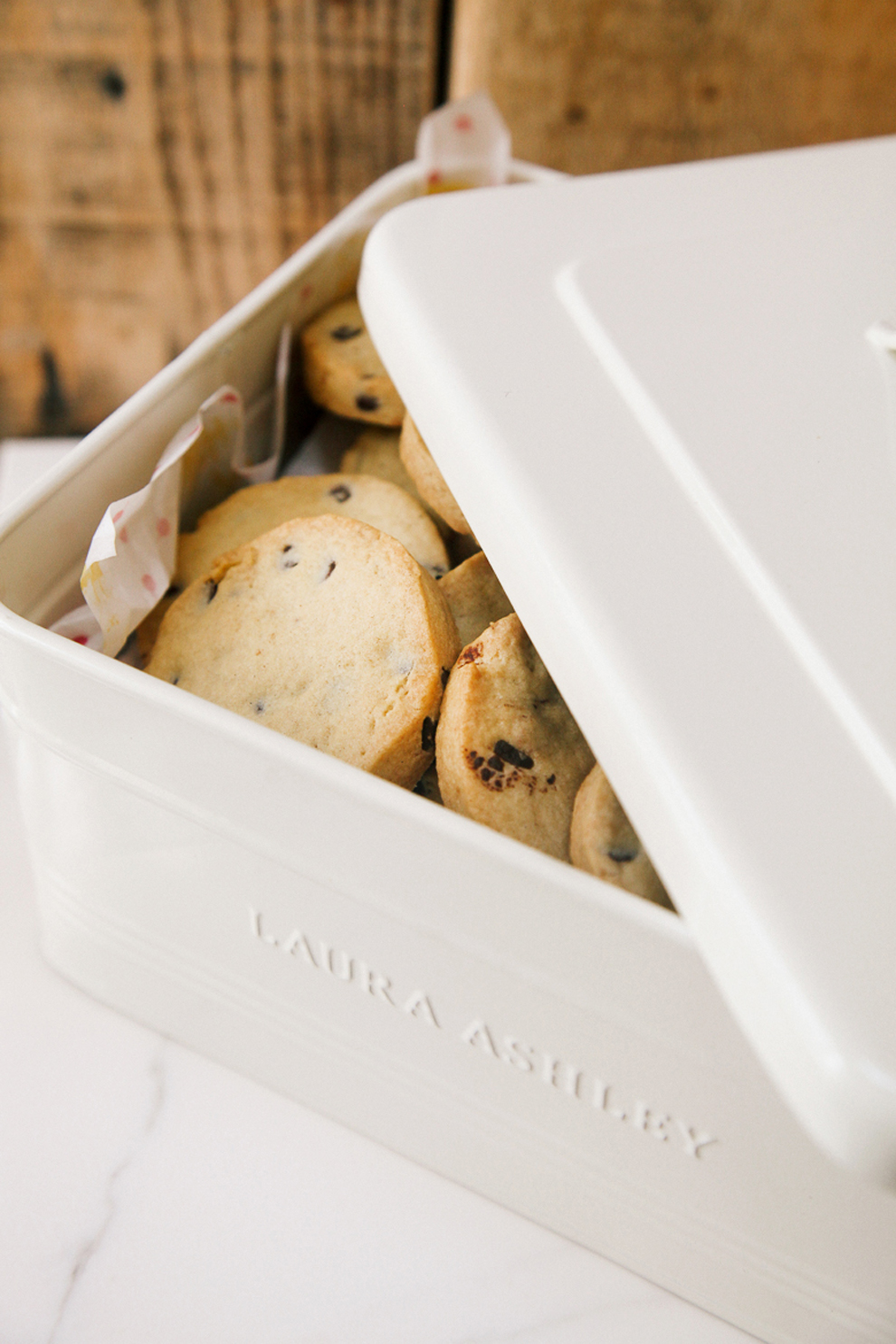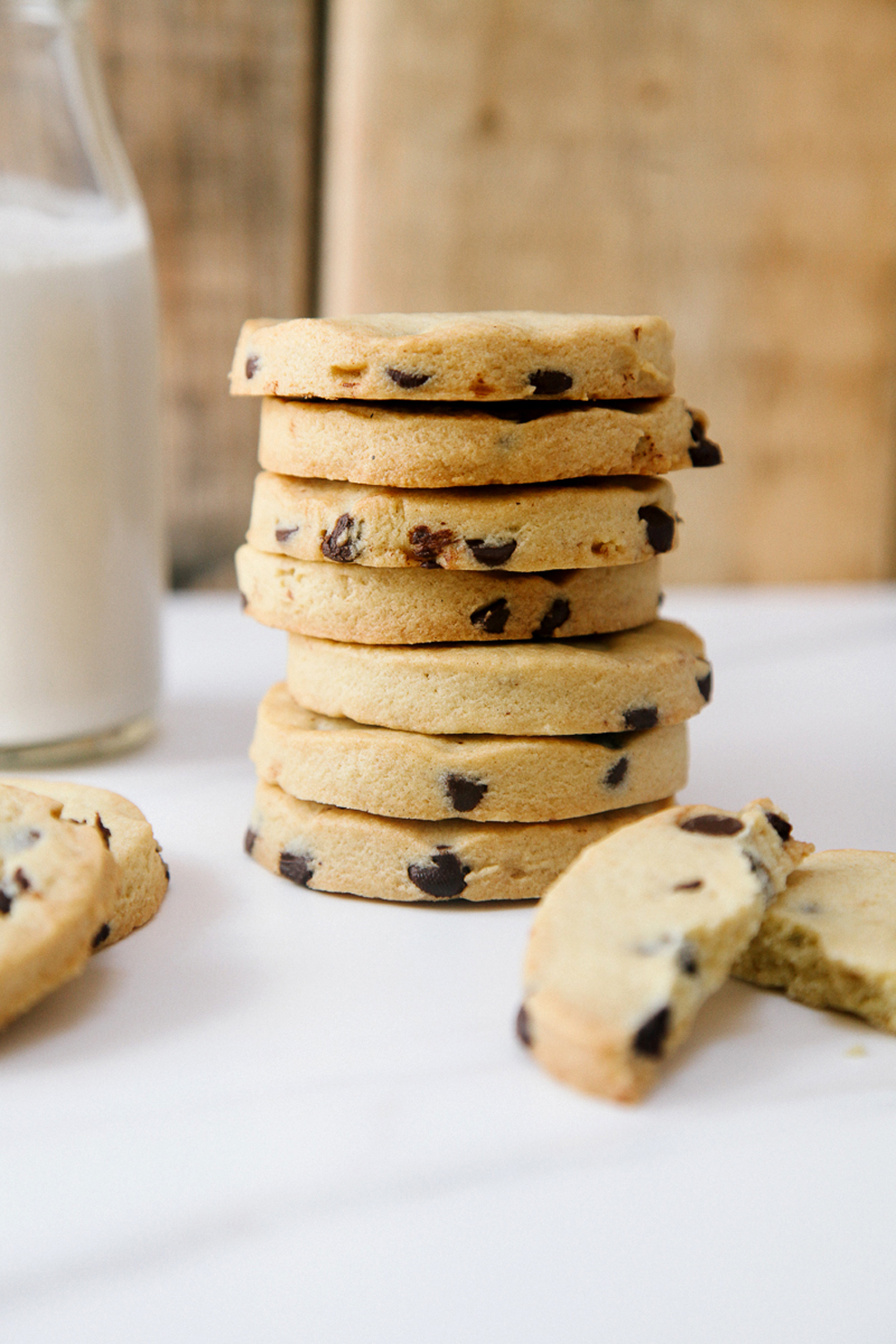 Yummy, these look so tasty! Are you planning any baking soon? Let us know below or on Twitter @LauraAshleyUK