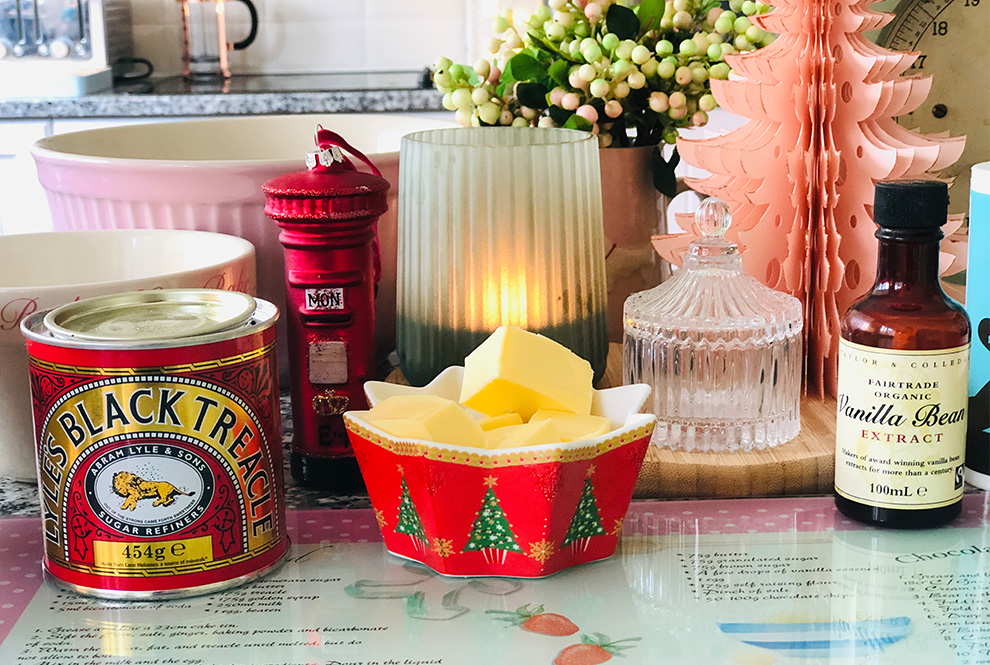 Louise Mair from a Vintage Room reveals her mouth-wateringly good recipe read more
Sticky toffee pudding has always been a big favourite in our family especially at this time of year. Although I've always hosted Christmas dinner in my home it was a tradition every year that my Mum made a large Christmas sticky toffee pudding and brought it down on Christmas Day for our dessert. My Mum sadly passed away in April this year so this will be our first Christmas without her, and the closer it gets to Christmas the more I'm reminiscing of all the happy times we spent together as a family especially at Christmas. This is the ultimate Christmas sticky toffee pudding recipe — enjoy!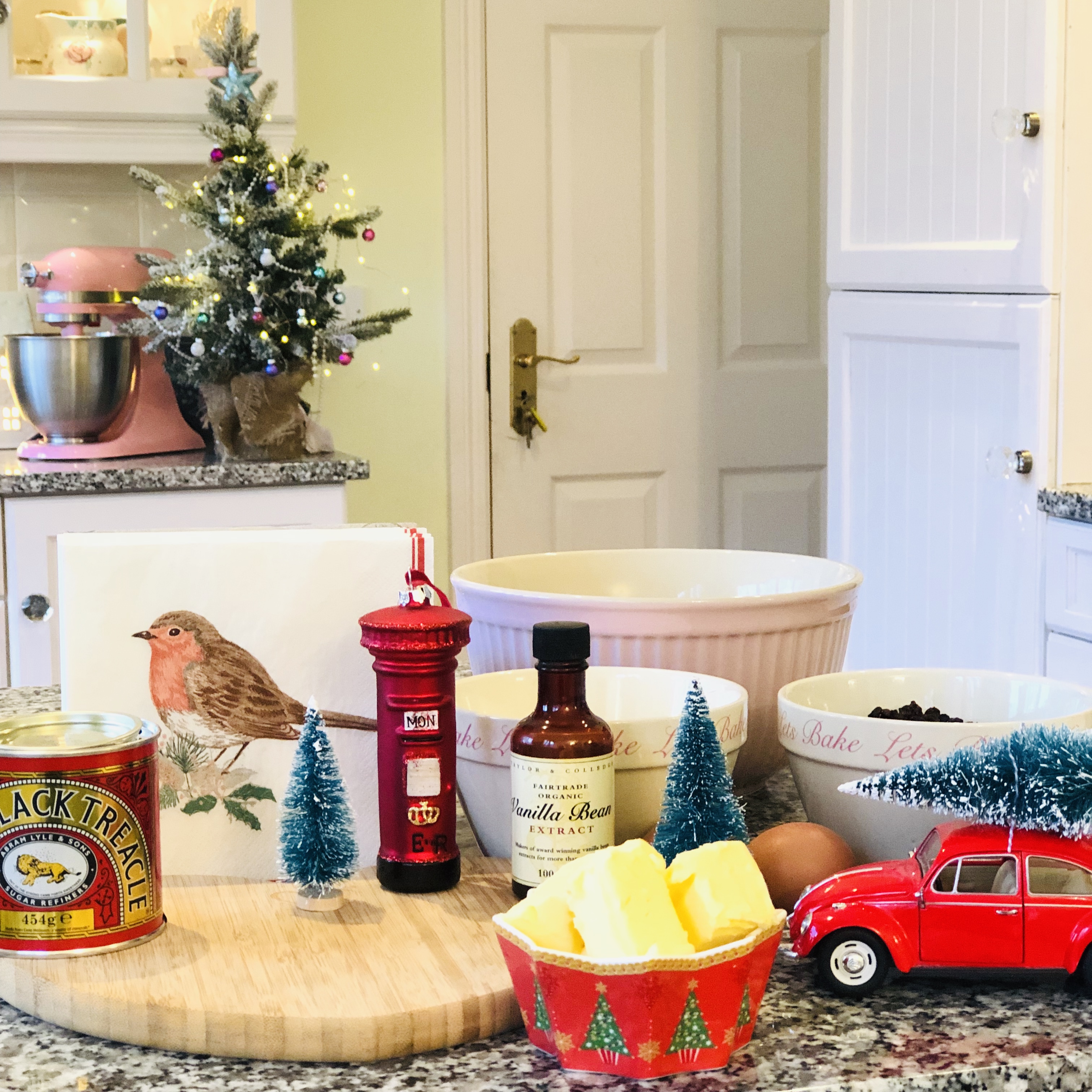 This is my Mum's recipe but I've given it a little festive twist by adding black treacle and swapping the caster sugar for soft brown sugar to make it slightly stickier and darker and it tasted delicious. It's best served with vanilla custard or ice cream and also lovely with brandy cream to make it even more festive.

Ingredients
6oz finely chopped dates
Half pint boiling water
One level teaspoon bicarbonate of soda
2 oz butter
6 oz soft brown sugar OR caster sugar
2 eggs
6 oz self raising flour
Half teaspoon vanilla extract (optional)
2 dessert spoons black treacle (optional)

Method
Pour boiling water over chopped dates and leave to cool slightly then add bicarbonate of soda. Leave to cool completely.
Cream butter and sugar then add eggs one at a time with a little flour and mix well before folding in the remainder of the flour and then stir treacle through mixture (if using). Then add dates with any liquid, mix well and then pour into dish and bake for approximately 35 minutes at 180 degrees Centigrade.
While the pudding is baking you can make the toffee sauce which is absolutely yummy and I always make sure I have extra to put in a jug for guests to help themselves to more.


Toffee sauce
7 oz soft brown sugar
4 oz butter
Half pint of double cream
Half teaspoon vanilla extract
Method
Put all ingredients into a pan and boil for 3 minutes.  When the pudding is ready, remove from oven and spoon some of the sauce over the top, I usually pierce some little holes in the top with a sharp knife to allow the sauce to soak through the sponge before serving.
Use a large spoon to scoop out portions into bowls and pour some sauce over each portion. I always put jugs of custard, toffee sauce and cream on the table for everyone to help themselves to whichever they prefer and some ice cream is lovely with it as well!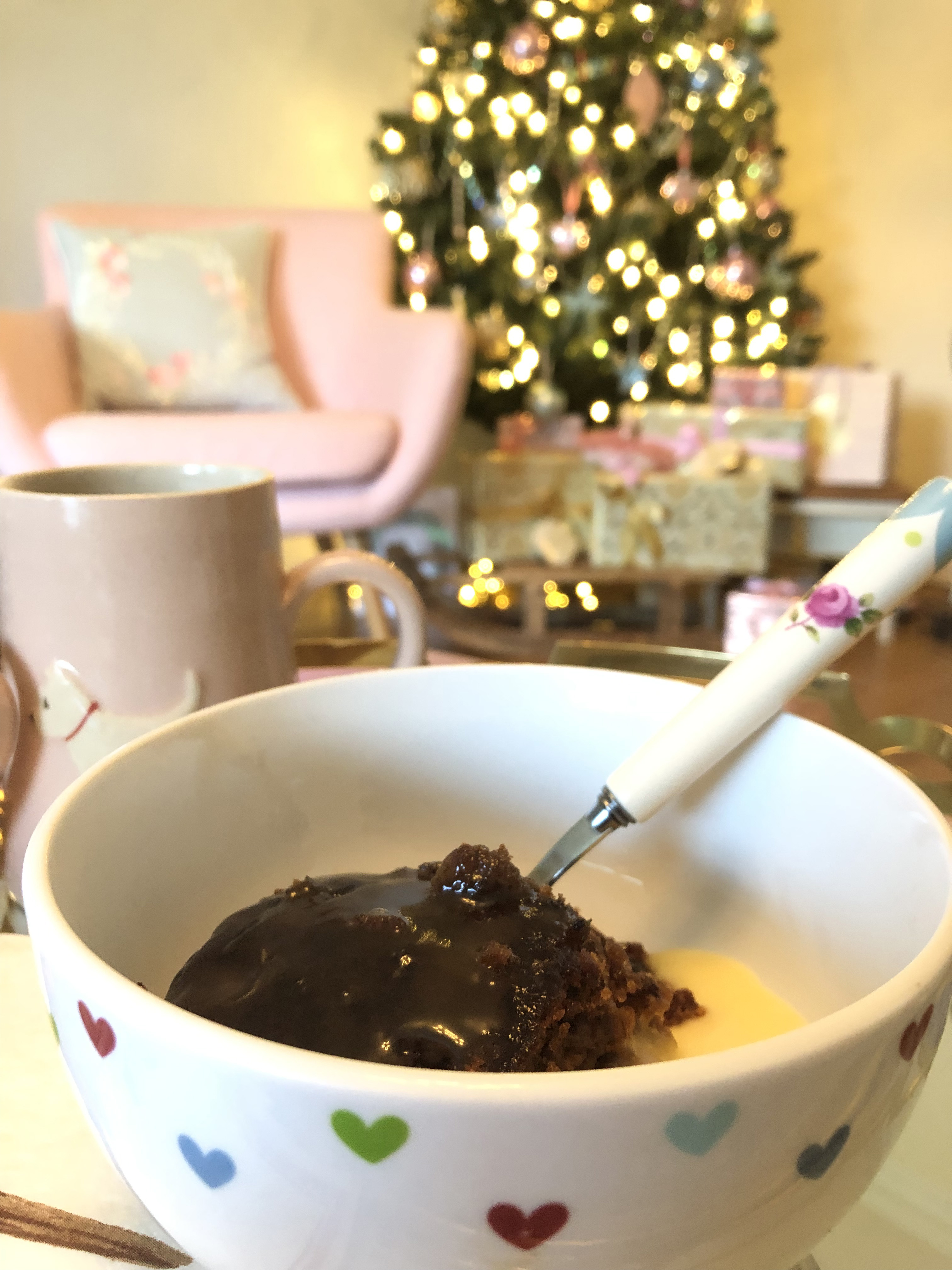 Head over to our Instagram to see Louise's weekend takeover, featuring more wonderful festive content.
Do you have any traditional family recipes that you make? Let us know in the comments below.