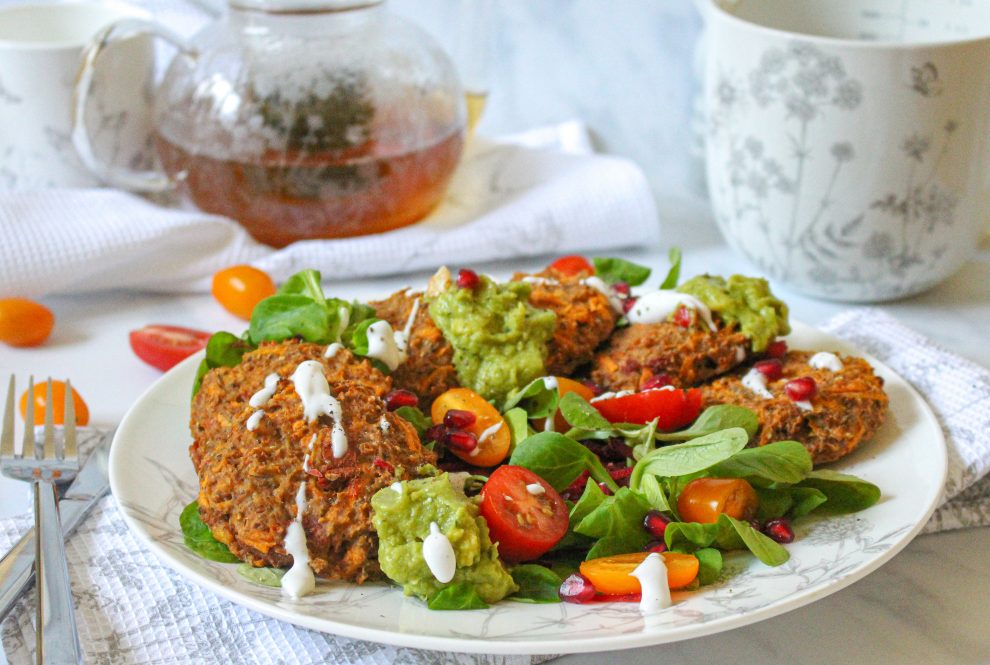 These tasty breakfast fritters will leave you feeling full and satisfied read more
Nutritionists say it's one of the most important meals of day but 50 per cent of people in the UK skip breakfast each morning. When you are faced with the same old boring cereal or sugar-filled options that always leave you hungry at 10am it is easy to see why people decide to go without. Amy Lanza of Nourishing Amy however, sees breakfast as just another creative avenue⁠—putting together healthy and flavoursome breakfast recipes that will leave you feeling full and satisfied.
Using our Lisette collection, Amy has created a flavour-packed breakfast fritter recipe⁠—perfect for taking away those mid-week blues.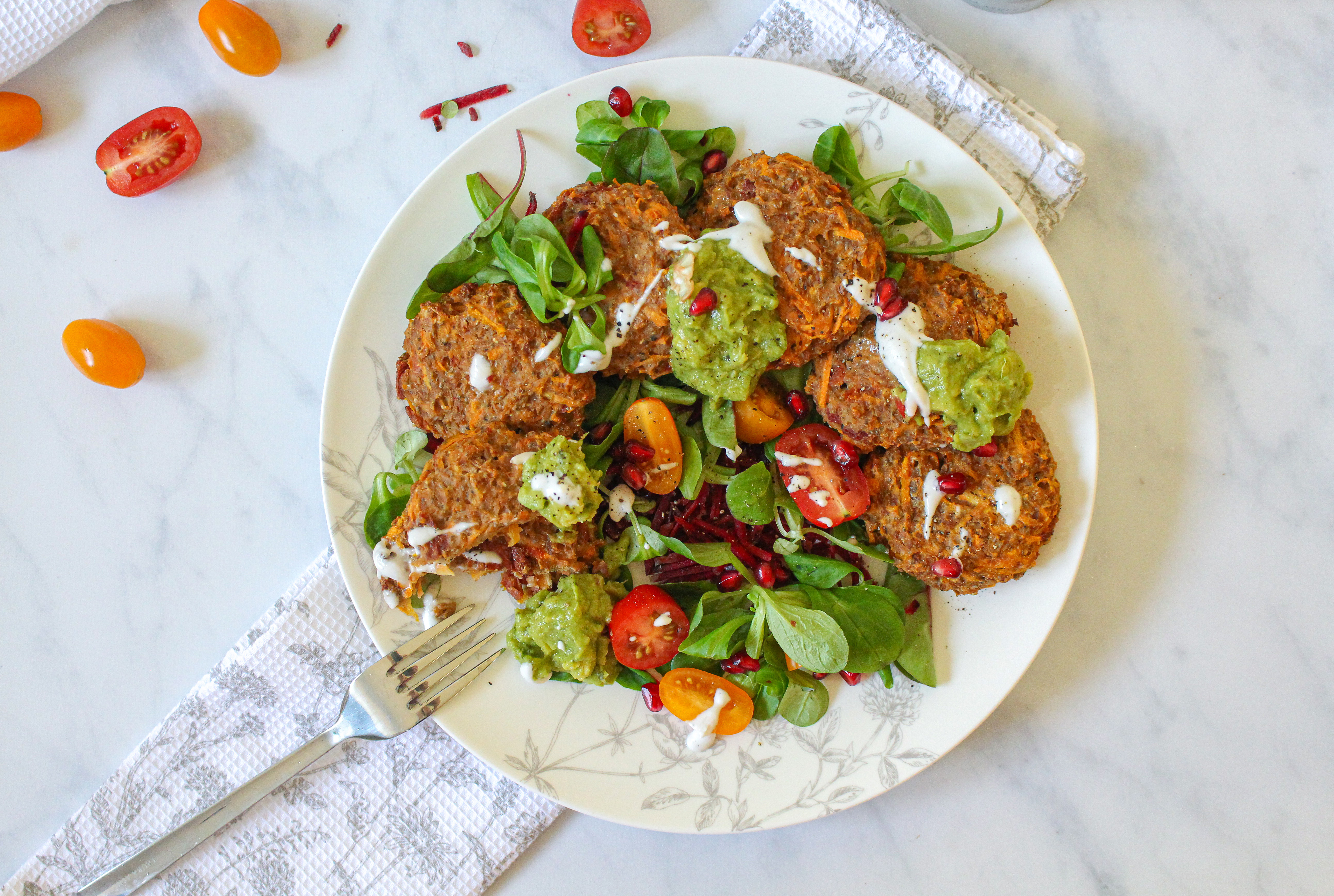 Flavour-packed, vegan and gluten-free fritters packed with vegetables, protein and rich sun-dried tomato Mediterranean flavours. These fritters are perfect for a lazy weekend brunch with friends or to make and eat on the go mid-week. They are great with a side salad and some simple lime guacamole or served with pitta breads as a sandwich for lunch. They are easy to make and bake and come together in 20 minutes.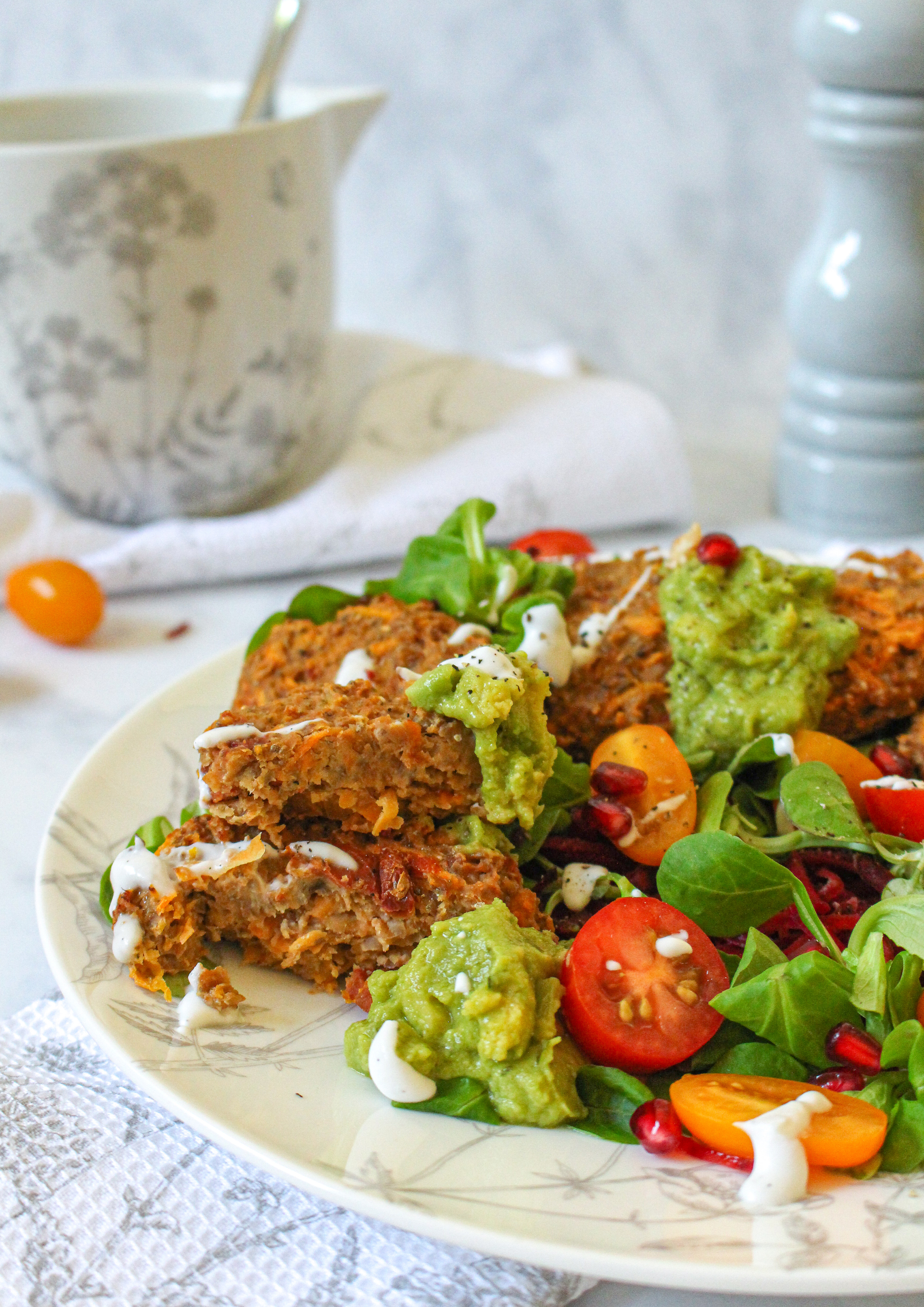 Cauliflower and Sun-Dried Tomato Breakfast Fritters
Makes 6 (serves 2)
Ingredients
2 tbsp chia seeds with 6 tbsp water
200g cauliflower (stems and florets)
1 tbsp tomato puree
40g sundried tomatoes, chopped
100g carrot, peeled and grated
1 tsp garlic granules
1 tsp mixed herbs
90g chickpea flour
2 tbsp nutritional yeast
1 tbsp tamari
Salt and black pepper
To serve
2 handfuls green salad leaves
8 cherry tomatoes, halved
2 tbsp coconut yoghurt
1 avocado
2 tbsp lime juice
1 tbsp olive oil
Chilli flakes
Salt and black pepper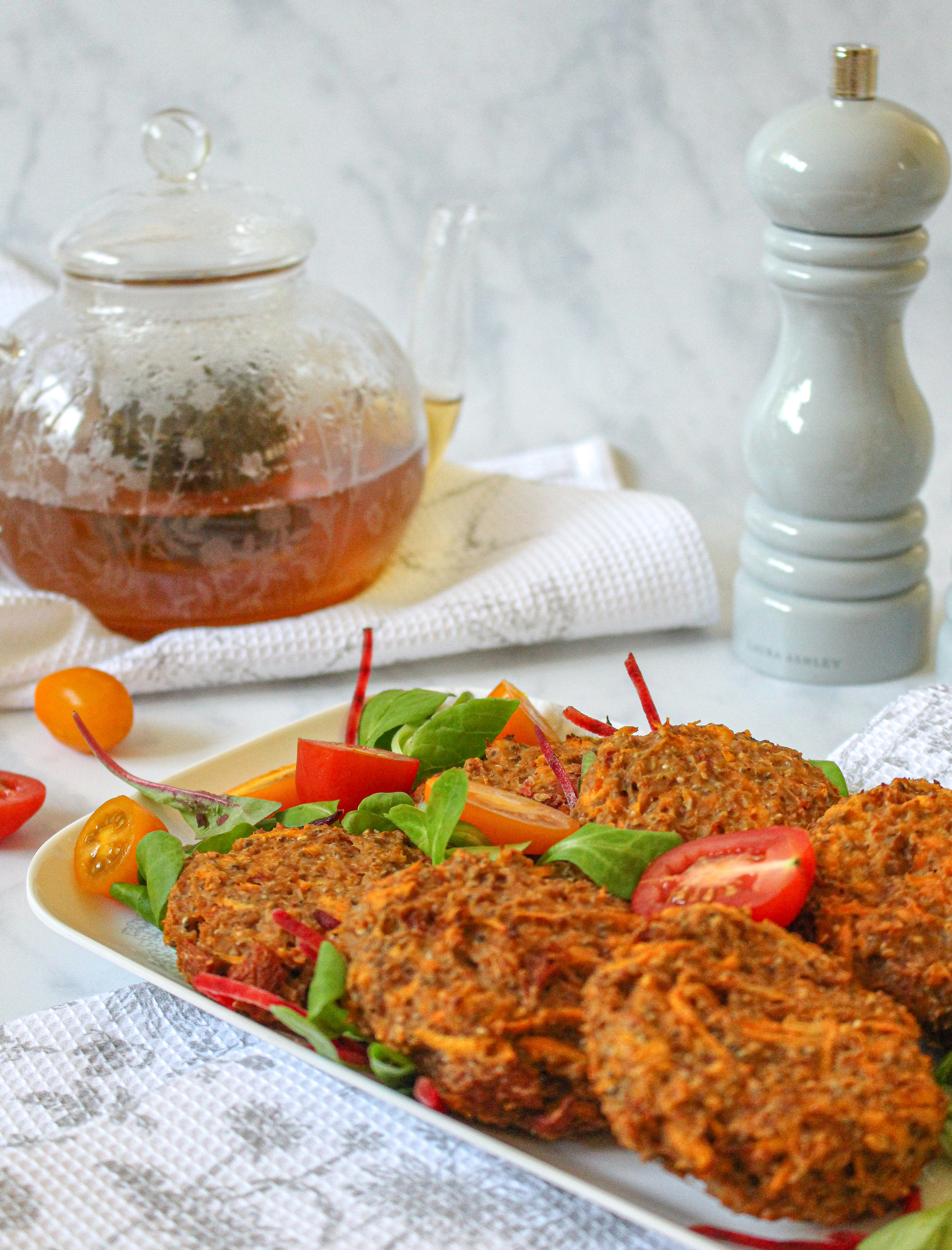 Method
1. Preheat the oven to 180Fan/200*C and line a baking sheet with parchment paper.
2. Stir together the chia seeds with water and leave to rest for 10 minutes to form chia eggs.
3. Blitz the cauliflower in a food processor until a fine "rice" forms. Add to a large mixing bowl and add in all the other fritter ingredients (including the chia eggs), seasoning to taste with salt and black pepper.
4. Using a spoon, divide the mixture into 6 fritters (it will be sticky) and shape into rounds.
5. Bake in the oven for 12-15 minutes until golden brown and starting to crisp up.
6. Meanwhile, mash the avocado flesh with a fork and add in the lime juice, olive oil, a pinch of chilli flakes and some salt and black pepper.
7. Serve the fritters with the salad leaves and smashed avocado, a drizzle of coconut yoghurt and the tomatoes.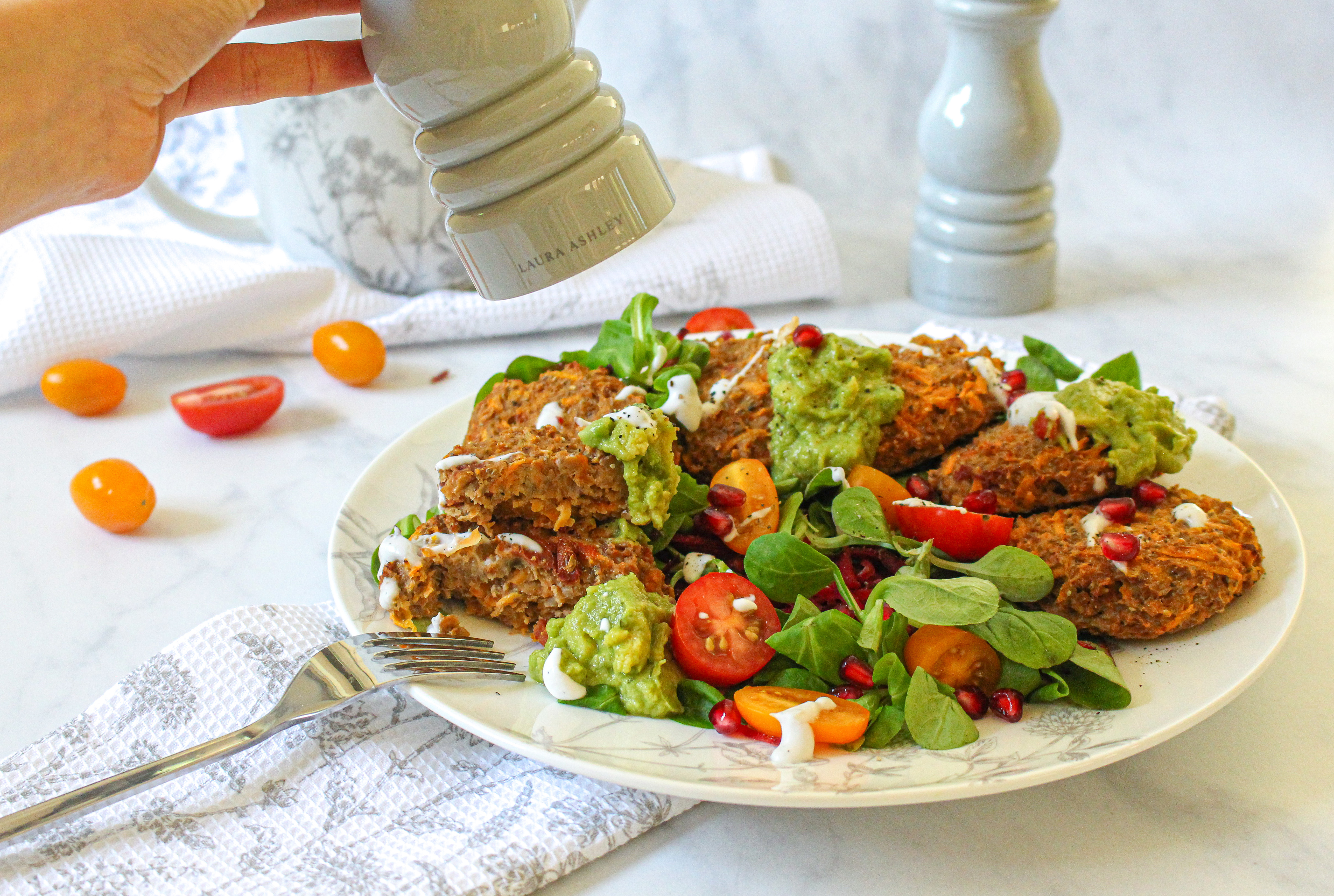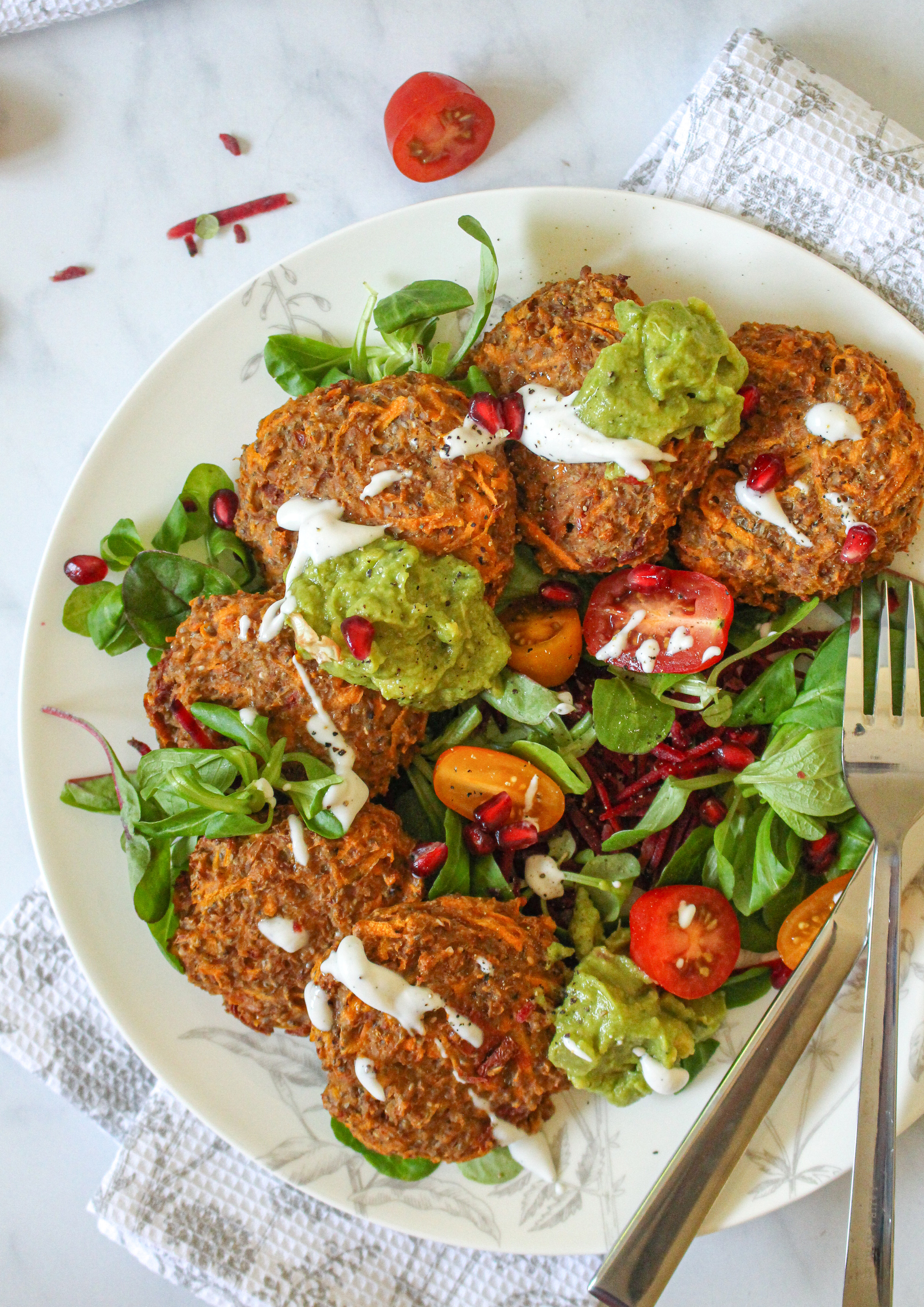 This recipe was provided by Nourishing Amy who used our Lisette collection to stage her images. Check out the rest of the collection here.
Are you a fan of this breakfast recipe? Let us know in the comments below.