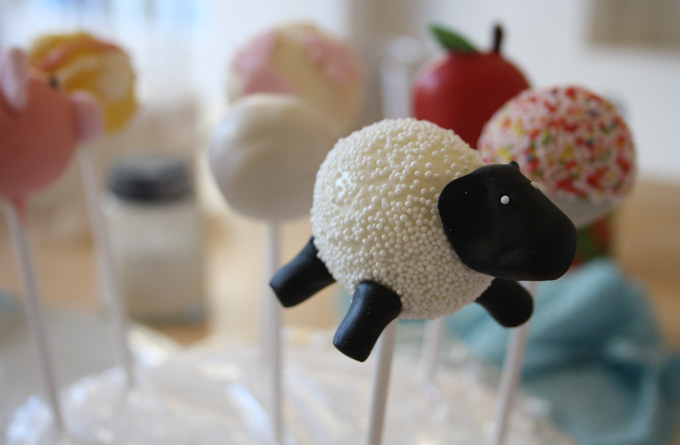 Our friends at The Make Lounge invite us for a cake pop decorating class... read more
For those who have had their head in the culinary clouds for the last few years, a cake pop (in it's most basic form) is a sphere of condensed cake sponge, covered in icing and secured on a stick (like a lolly only with cake). The cake pop is the original brainchild of blogger baker Bakerella, and strong novelty contender to our beloved cup cake- the beauty is we don't even need to get our fingers sticky to devour these yummies!
Partial to a cake pop (or two) our crafty friends at The Make Lounge (regular contributors to the 'make and do' section on our blog) invited us to one of their many workshops in Islington for a cake pop class. Accompanied by wedding blogger Festival Brides (seeking hen do inspiration for her big day) we were excited to see what was in store and hoping we had good 'pop potential'.
Welcomed into the relaxed and cheery environment by Jennifer (owner and crafter extraordinaire) the class kicked off with a very informal cuppa and biccie whilst being introduced to the rest of the group, including pairs of friends, mother and daughter and a budding baker  – lovely mix of all ages!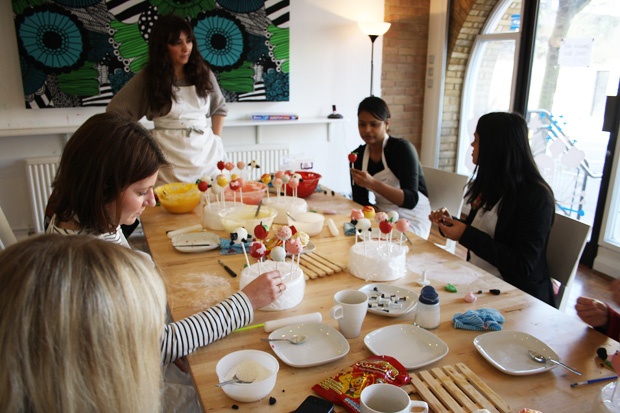 Much like a Blue Peter demonstration ("this is what we made earlier") the pops had already been baked for us and covered in a white base layer of icing- all ready for us to start decorating- the fun bit! Before getting started our teacher runs through how to make the pops from scratch (for when we wish to make them at home). Any sort of sponge will do apparently (chocolate, madeira etc) – you can even buy the cake first if you want a short cut!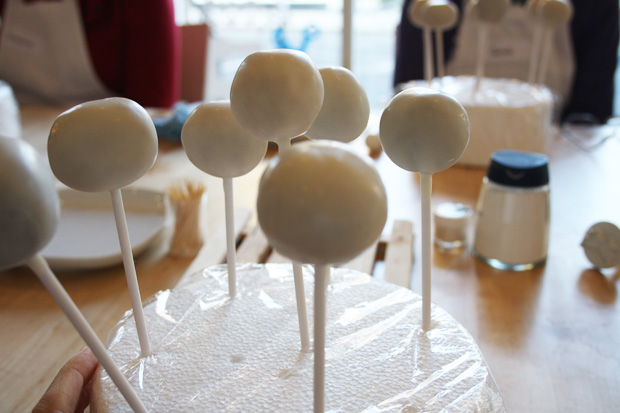 Cake pops 'before shot'- ready to be decorated!
First of our decorating endeavors was the 'butterfly cake pop'. Before decorating each pop we'd gather round the cake pop expert to watch a small demonstration. The art of dunking the pops in to the butter cream icing and gently tapping off the excess was a little more skillful than we thought but a few more pops in and we had mastered the art of even icing coverage without dripping down the stick. Before the icing dries (can't dally around with these) we adorned our first pops with stamped out butterflies and a sprinkle of edible glitter! Oh so pretty!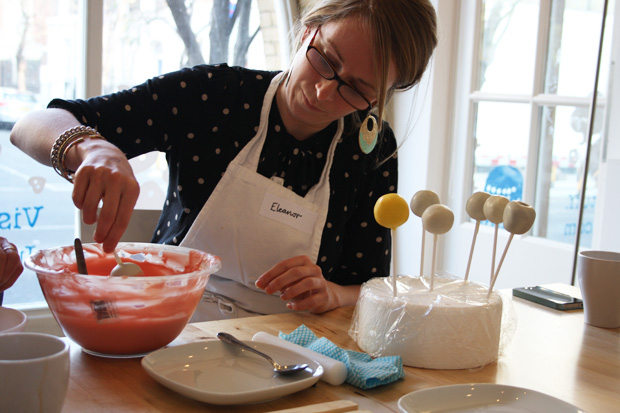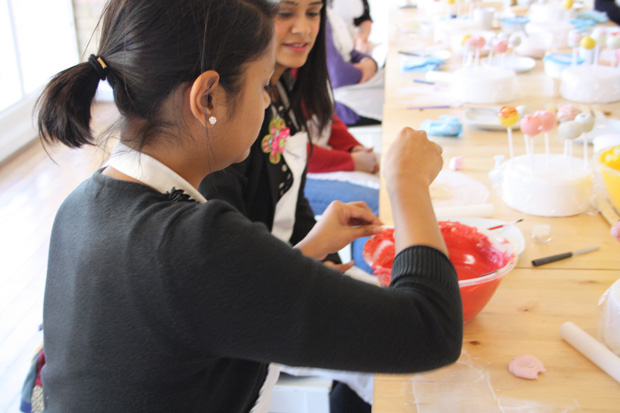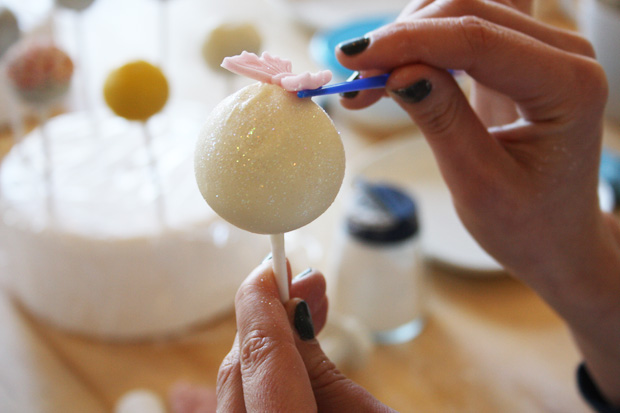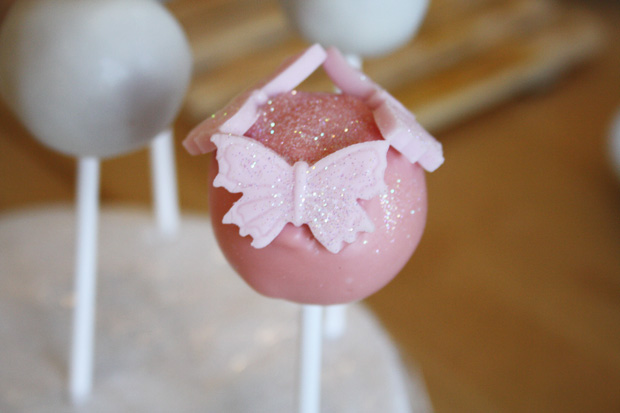 Next up was a sprinkly number (half covered in colourful hundreds + thousands) and a very sophisticated 'arty' looking pop which involved drizzling the coloured butter icing to create a swirly affect.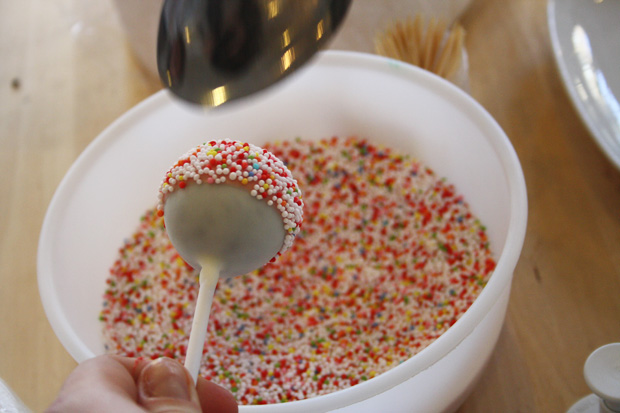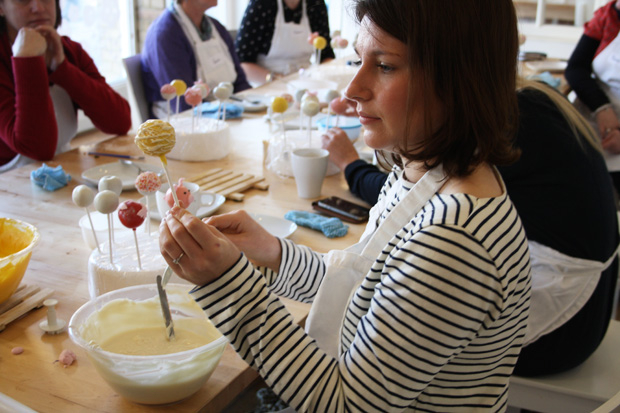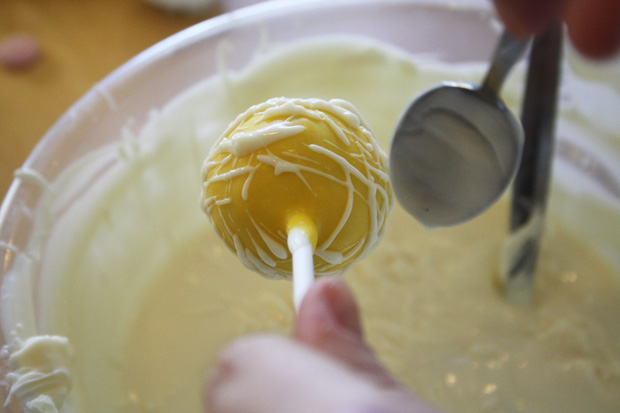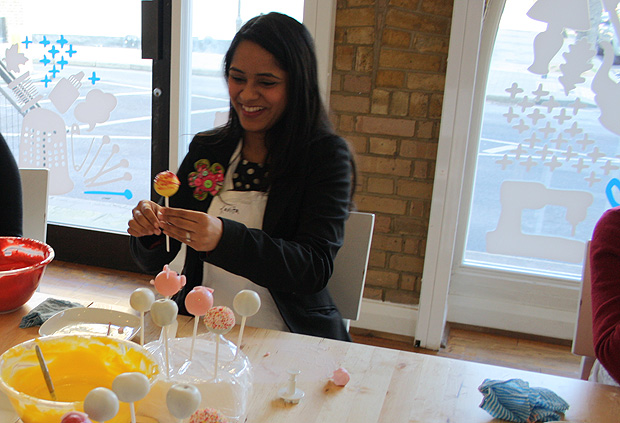 Gaining more confidence at every stage we then moved on to more ambitious cake pops including our 'apple pop', 'sheep pop', and our favourite the 'pig pop'.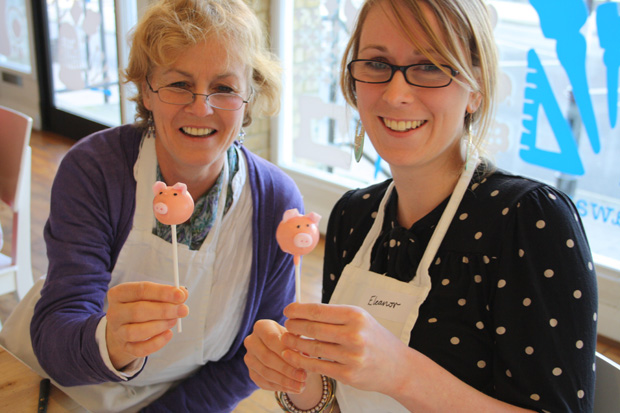 The 'pig pop' was surprisingly a lot easier than it looked: molding a little flat oval shape out of pink sugar icing and pricking it twice with a cocktail stick for the snout, cutting triangles with a scalpel knife for the ears and rolling a teeny weeny curly worm for the tail. Last touch were a pair of black button eyes- we found the smaller the eyes the cuter the pig!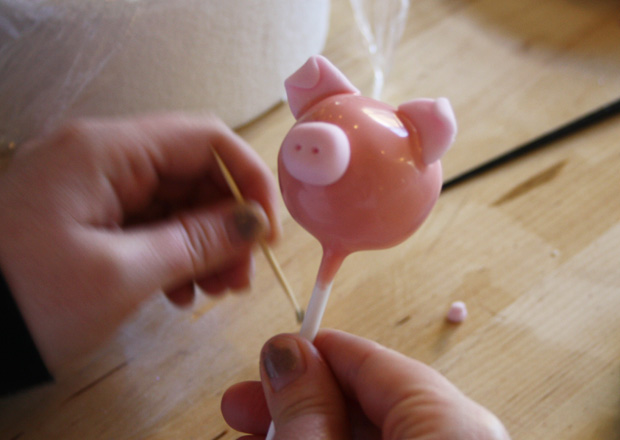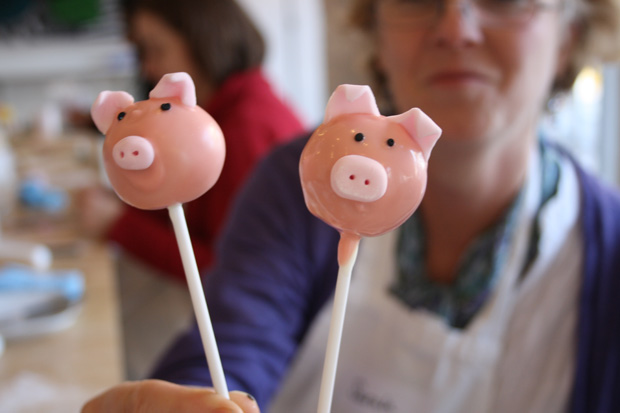 For our last pop we had the chance to 'free style' coming up with our own inventive ideas! My favourite was one of the girl's Elmo pop (Sesame Street) and a little yellow chick. Once dried we wrapped our pops in cellophane and ribbon and headed over to their fab shop to stock up on cake pop supplies and browse all the other wonderful culinary and crafty things.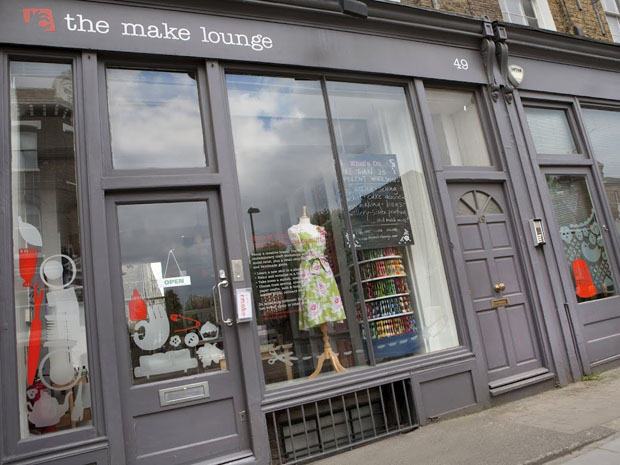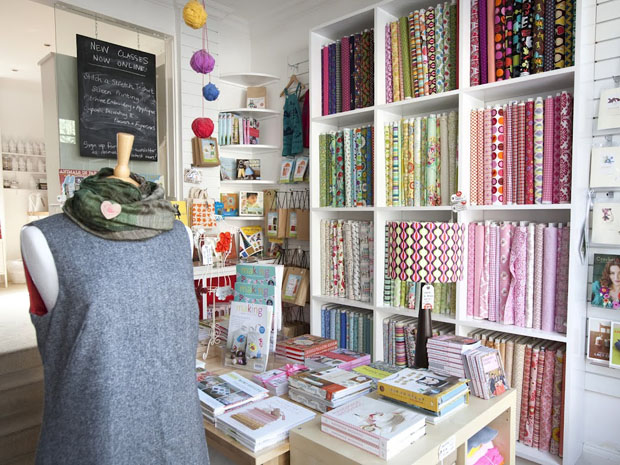 The Make Lounge also offers a wide range of other make + do classes from book binding to embroidery and dress-making. Next on our hit list is Soap Making – how wonderful it would be to offer guests some beautifully handmade soap!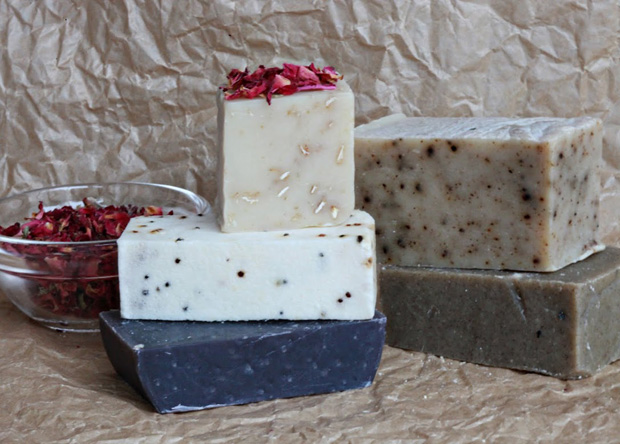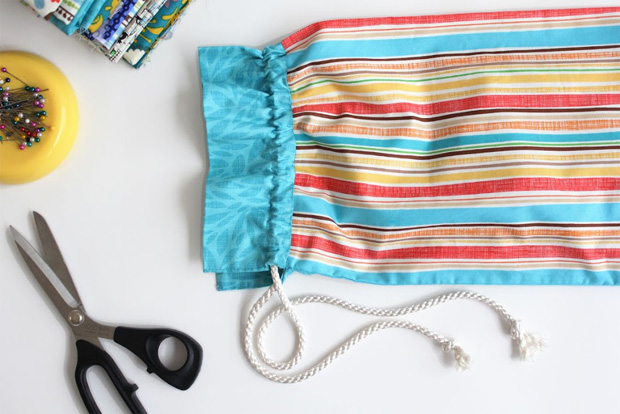 The cake pop class at The Make Lounge is £49 per person and the class is a 2.5 hours. To book or to browse all the other crafty classes they have on offer click here.
If The Make Lounge in Islington is a little too far for you to travel take a look at our Make + Do section here for some DIY craft inspiration. You can also buy Laura Ashley fabric by the metre instore or online here