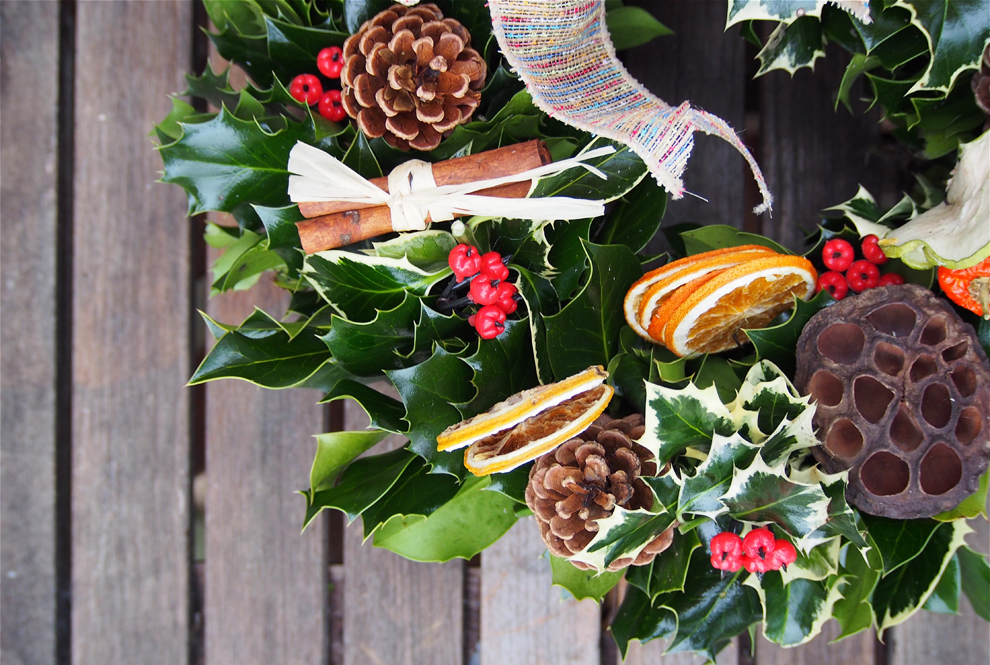 Get creative this autumn with My Model Mummy... read more
During autumn, nature gifts us with the most beautiful colours and props to make crafting this season that little bit easier. The talented Mary from My Model Mummy invites us into her own day of crafting and shows us how easy it is to make your own wreath…
We are feeling the wind here, upon the highest point in the rolling Bedfordshire hills but have equally been rewarded with bouts of scorching hot sunshine. In the garden this month I have the remnants of sprouting dwarf sunflowers from a wedding I styled recently. There is also a bed filled with hardy Dahlia in colours ranging from blush peaches through to citrus orange shades. My garden colour palette could not be any more Autumnal if it tried! Now if only those pumpkins would turn a shade of orange….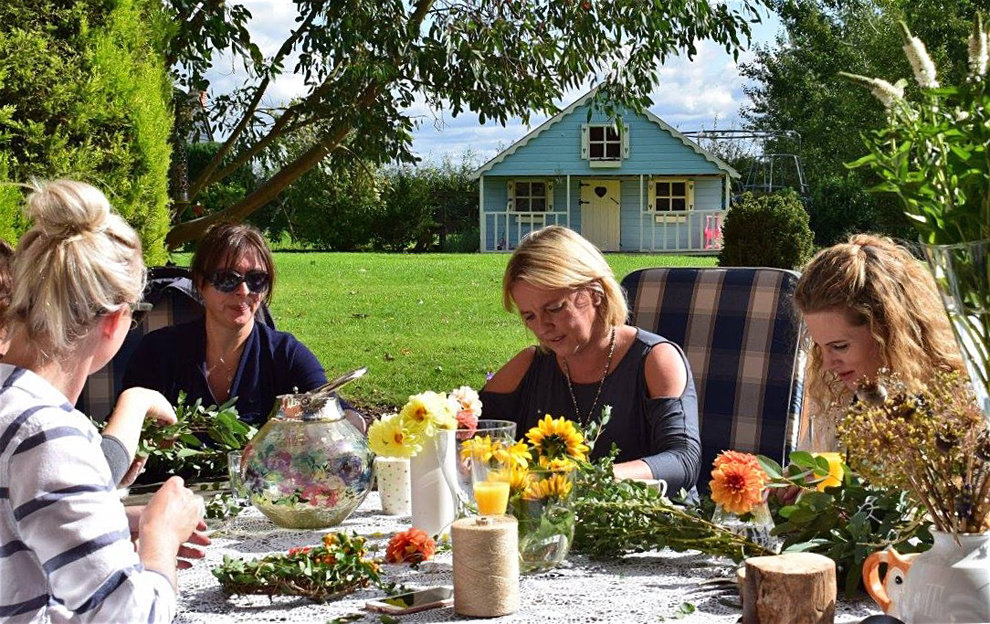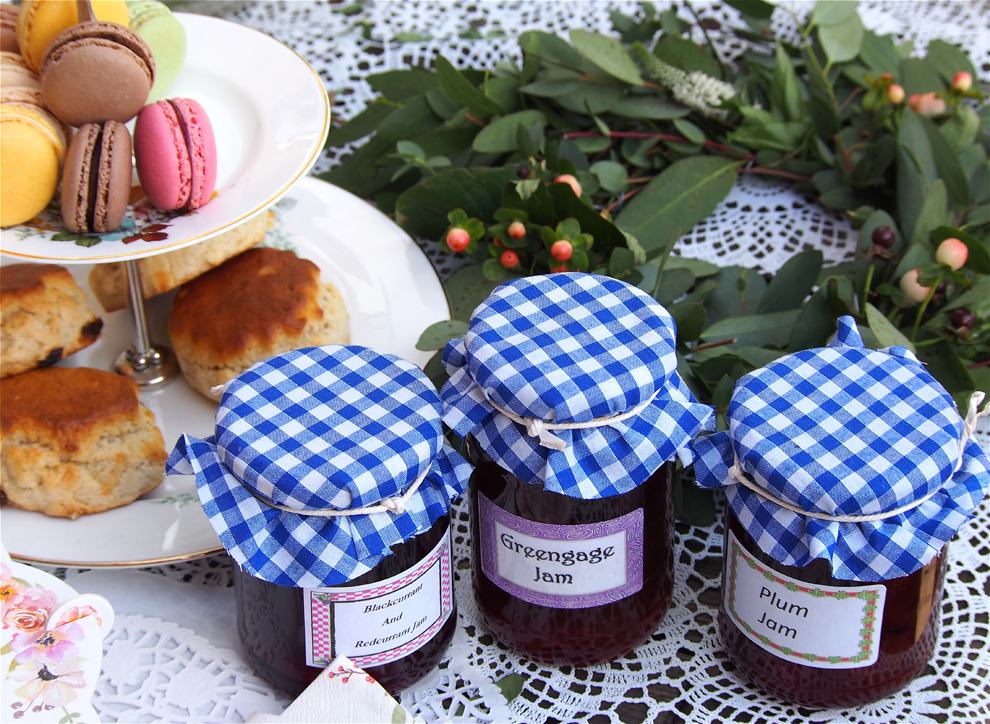 Since my Daughter started school, I have made a new circle of friends – Obviously Mums. All of us from different backgrounds. But we all have one thing in common and that is running a small business. It was a pleasure to bring all of my friends together around the same table and offer some support whilst swapping ideas for our ventures. Nothing too formal, just a few cups of coffee with flowers on hand for crafting and our cameras at the ready for some fun product styling. The evening before bought winds so strong that I lay awake worrying about what catastrophe had erupted in the garden during the early hours. Although a bit windswept, by 7 am the sun was shining and stayed out all day.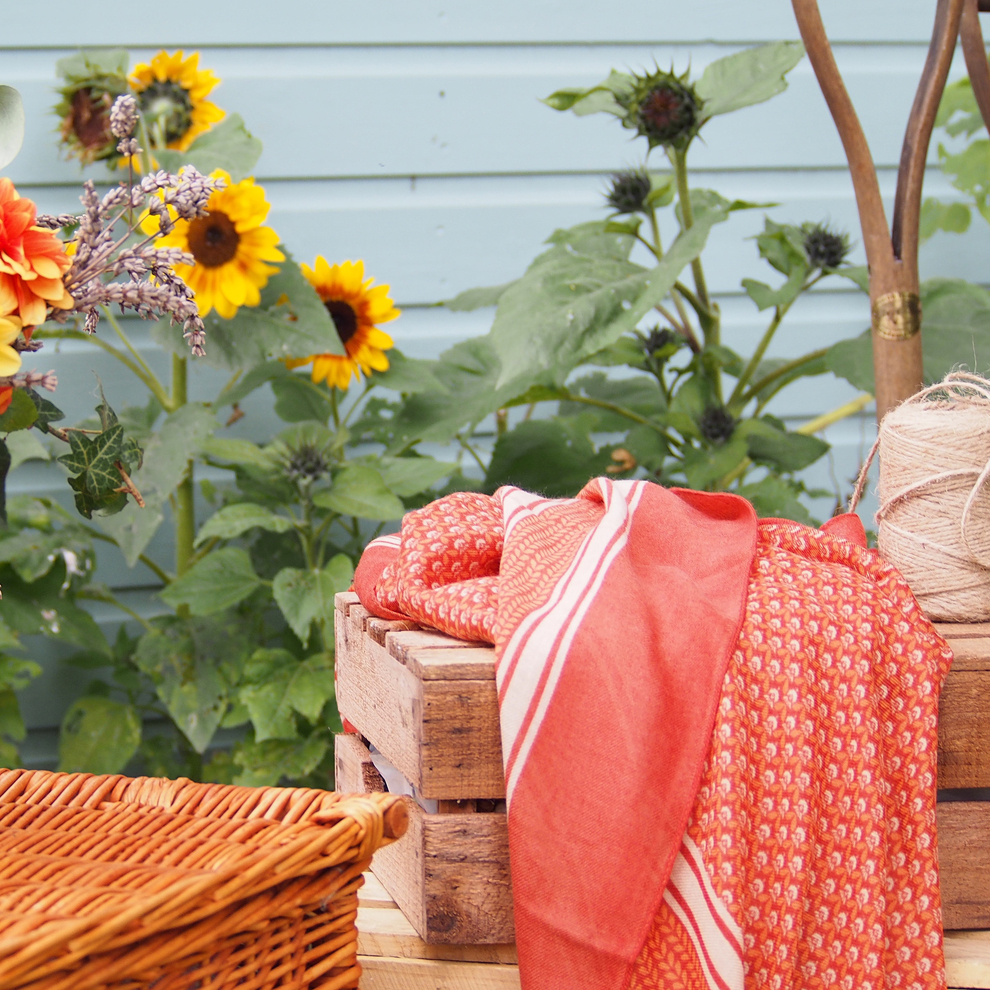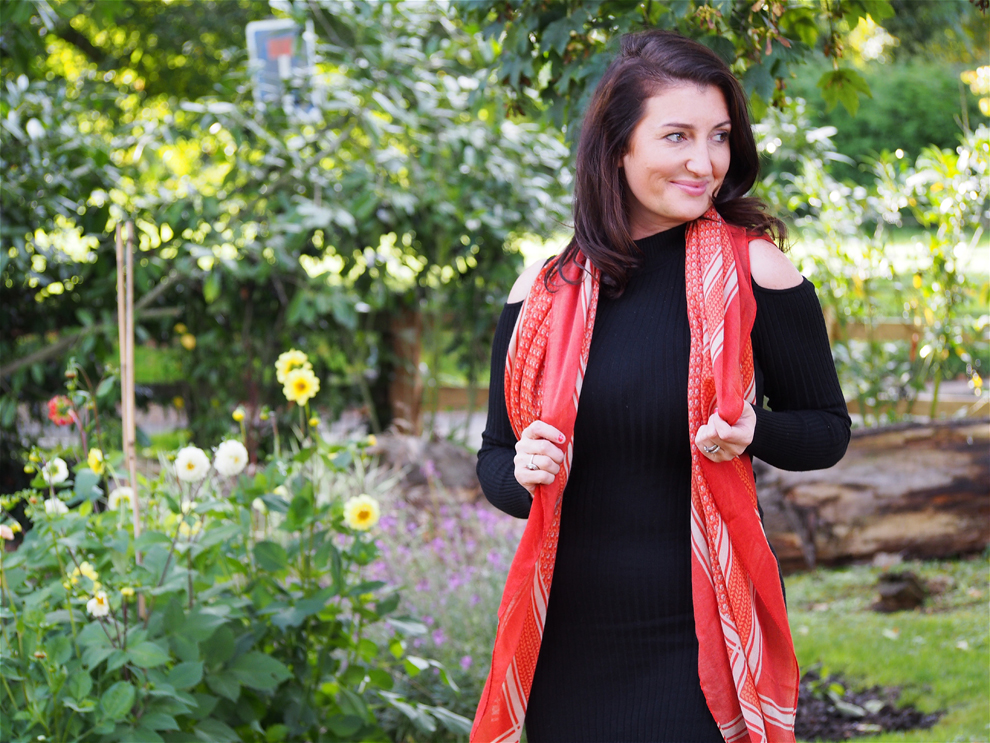 We each had an item that we wanted to use for our photography session. I chose to use my statement fashion piece for this season, which is the Laura Ashley scarf. Already my new scarf has had many uses. For wearing whilst pottering in the garden, for using as a styling prop and as a small mass of layer over my knees for the chilly nights that are slowly drawing in. The scarf is lightweight but the material is heavy enough to condense warmth and this item really is a plentiful rectangle of comfortable elegance. I managed to get some really good portrait shots of myself wearing the scarf. The colours the scarf portrays in the images are a true likeness.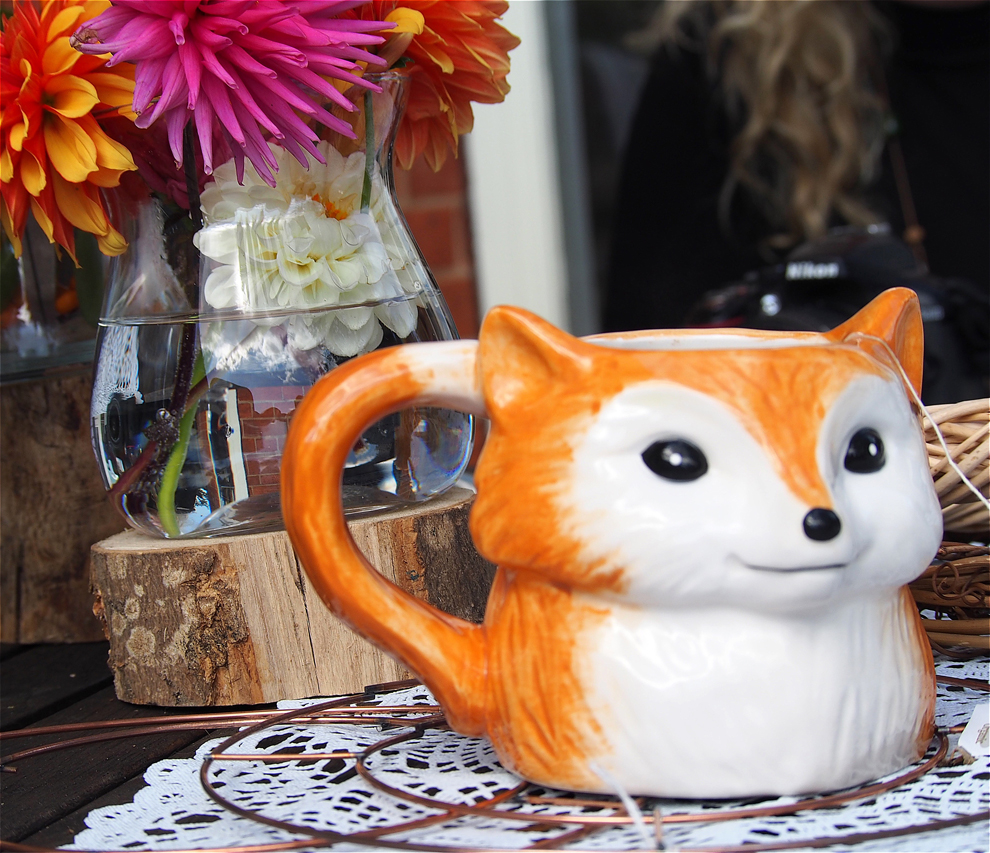 My small garden event was a really lovely way to bring a group of ladies together. The conversation flowed all day long and each guest left feeling very relaxed.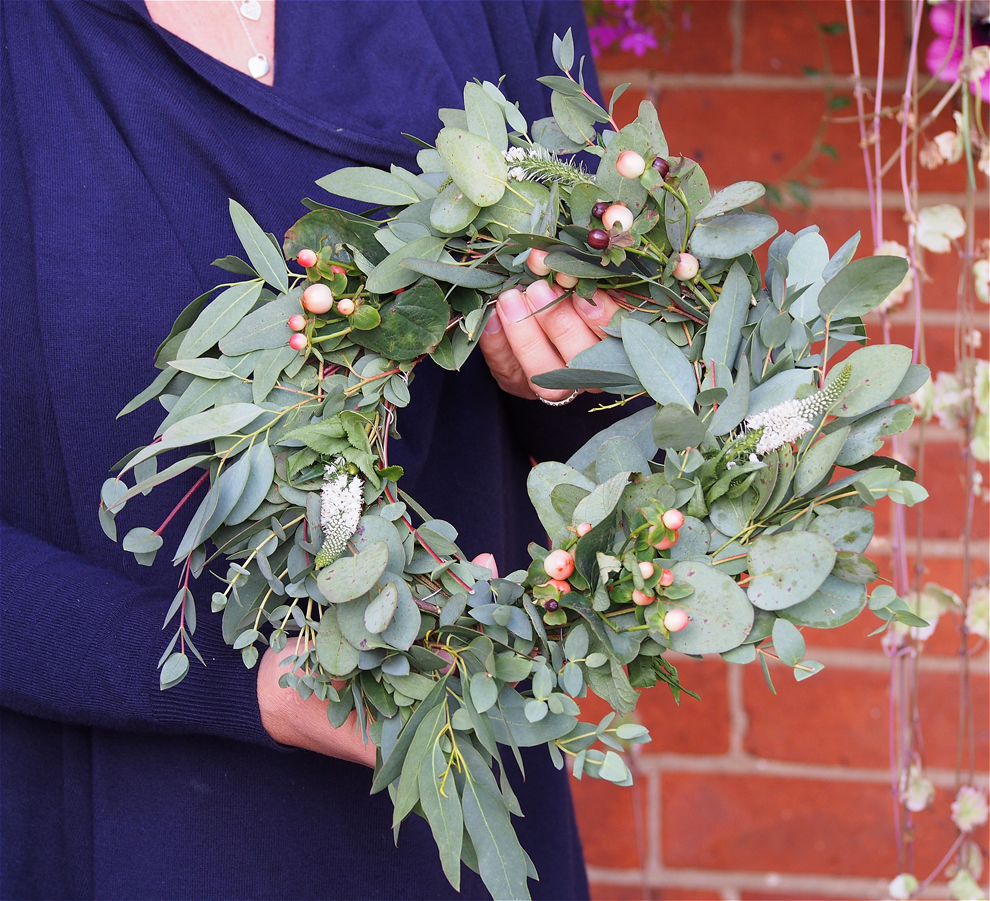 So if you are thinking of making a wreath to add a pop of colour to those Autumnal evenings or a welcoming visual hanging from your front door to stun visiting guests, then I have prepared a few simple rules to help you get the most out of your creation.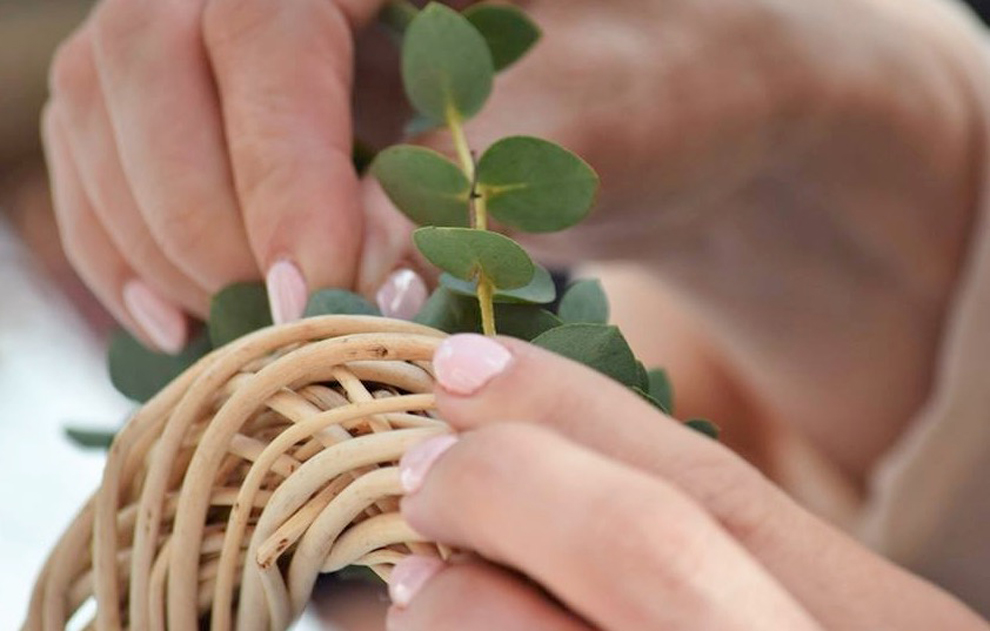 You will need:
1 x metal wreath ring
1x wire cutters
1x floral wire
10 stems of hardy foliage
1. If you are a beginner then I advise you to purchase a willow wreath ring. I provided simple rings for my guests to create with which meant the ladies could simply thread through their chosen foliage into their wreaths.
2. Using small eucalyptus branches as a base makes for a flattering but fuller design. Threading the branches in the same direction around the wreath will create a smart and contemporary design. Threading foliage through freehand will create a vintage design, completing a traditional effect.
3. Once the base of your wreath is complete then you can add seasonal foliage to your design. We used Dahlia in traditional period shades such as orange and deep corals. We also used blushed pink berries from my unflowered blossom tree and orange berries from the garden.
4. Simply use the floral wire to hold your accessories in place. The wire is durable and easy to use but you may want to wear gloves if you have delicate hands. Once your creation is complete, simply tie a ribbon or piece of hessian string to the top of the ring and place on display. Wreaths also make a great table centrepiece and can complete a Sunday table.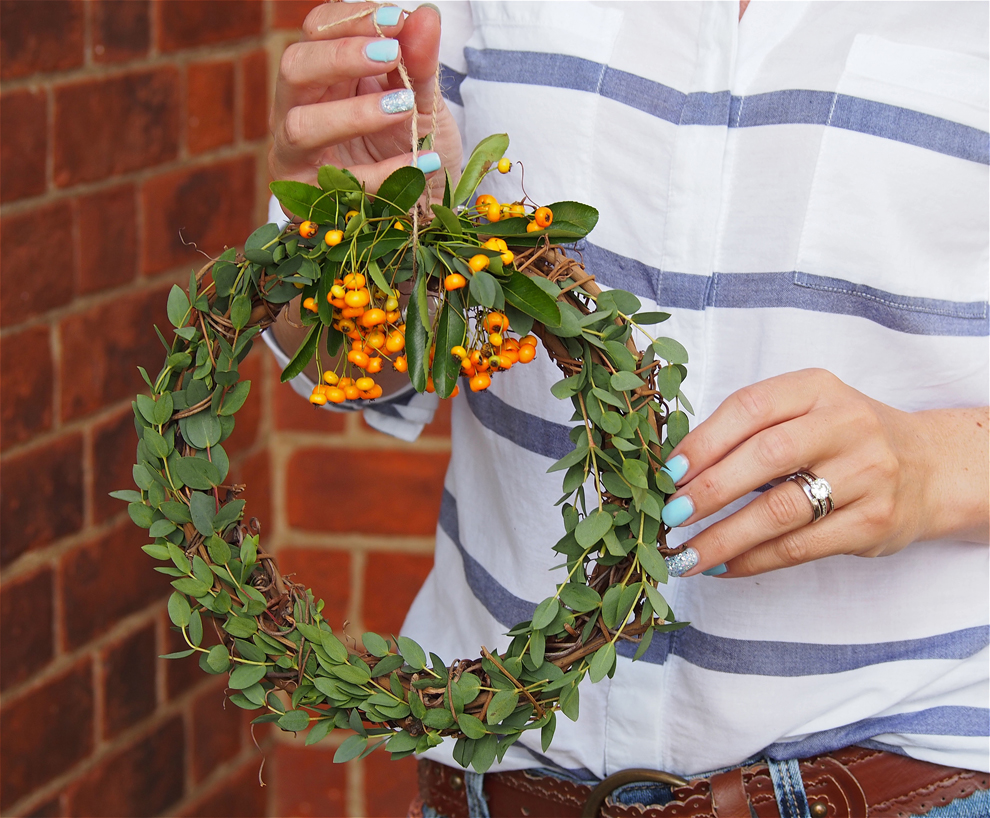 I hope to be invited back to the Laura Ashley blog in December; you will just love my Christmas Inspired wreaths!
Oh don't worry Mary, we'll definitely have you back. Do you decorate your home for autumn? Let us know below or on Twitter @LauraAshleyUK