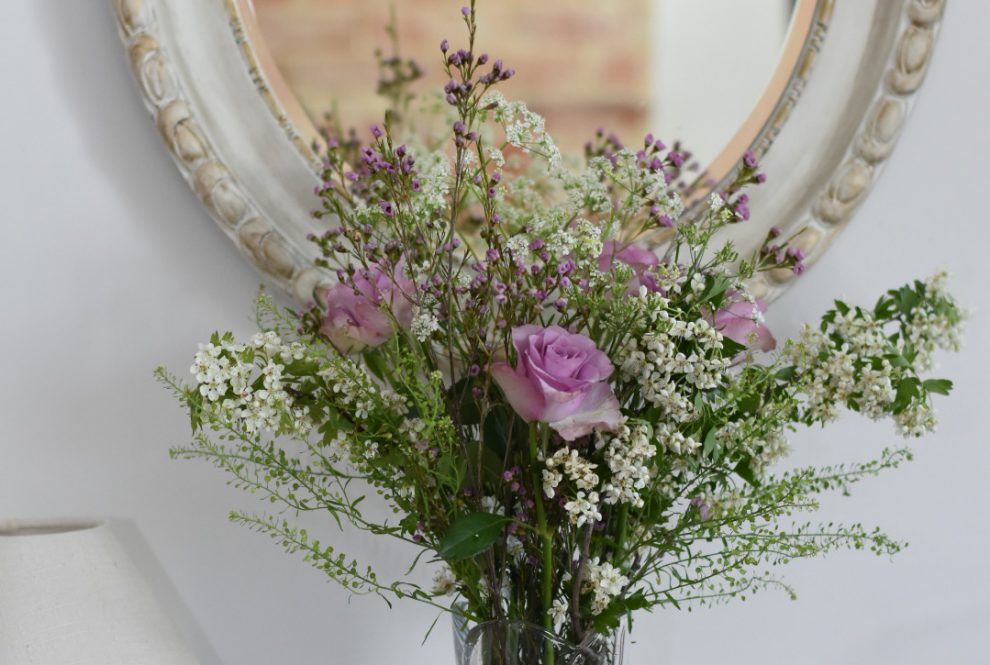 A beautiful flower arrangement can add a touch of elegance to any interior space. Learn how to create the perfect bouquet with these simple tips. read more
A fresh bouquet of flowers can instantly brighten any room and is a great way to bring the nature from outdoors inside. On top of looking beautiful, fresh flowers have also been known to improve mood. With the Chelsea Flower Show starting on Monday what better way to mark our love of fresh cut flowers than with a flower arranging tutorial. At Laura Ashley it is no secret that we love adding flower arrangements into our interiors so to explain how to create the perfect bouquet we enlisted the help of guest blogger Everything Ellie.
Flower arranging tutorial
What do you think of when you think English Spring time? bouncing lambs, buzzing bees or pretty pink apple blossom (natures confetti as I like to call it). To me nothing screams 'Spring' more than a stunning arrangement of fresh flowers. So, I thought I would show you how you can achieve that stunning English country garden style bouquet with a simple supermarket bunch of roses and a few clippings of wild foliage. A quick and easy way to brighten up your home décor!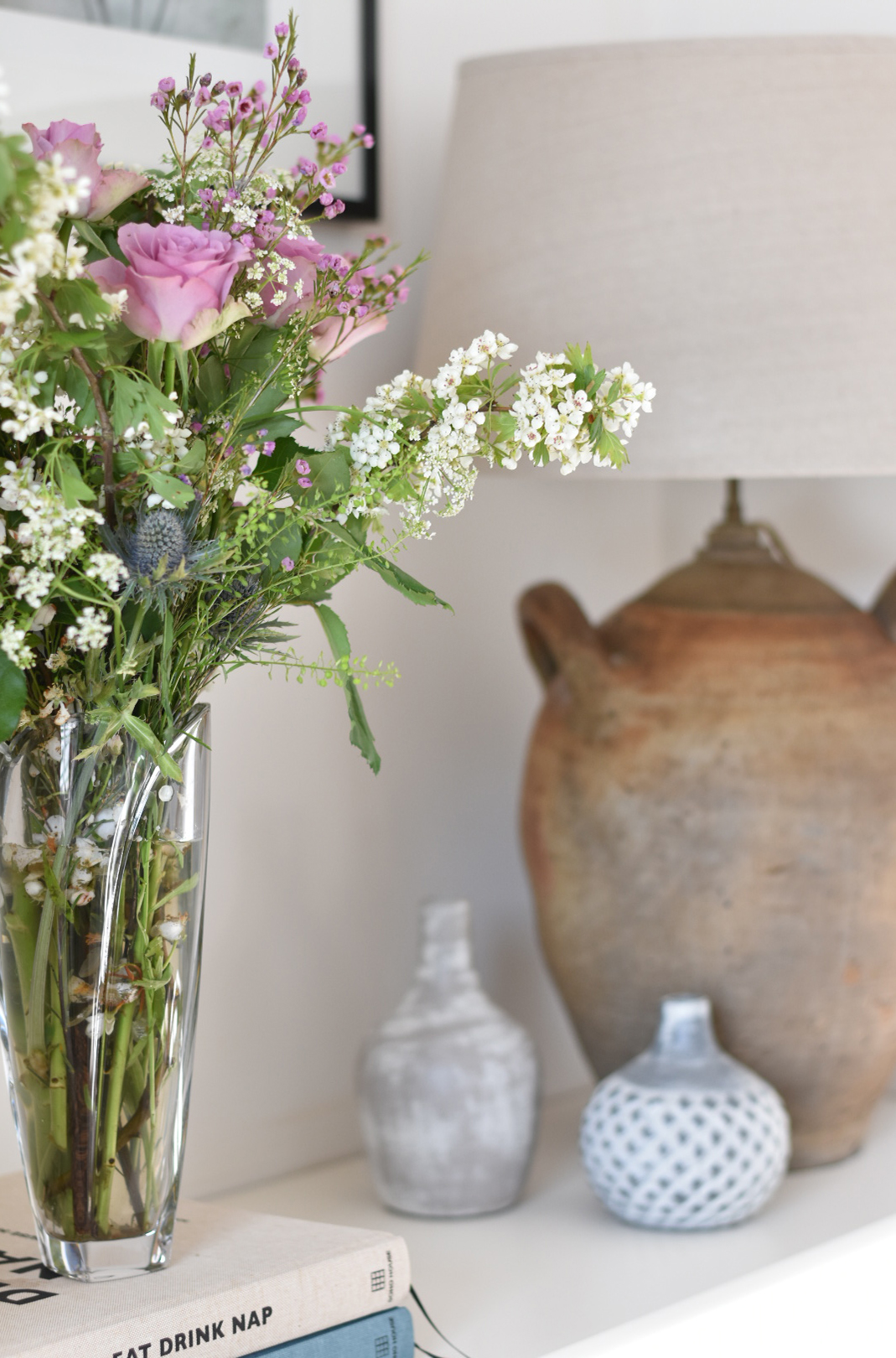 There is something very romantic yet whimsical about a perfectly imperfect display of fresh flowers, the kind that looks like its been scooped up from a wild cottage garden flower bed and what's best, it takes very little skill or knowledge of flowers to create an elegant display. I've put together a little step by step guide to help you on your way…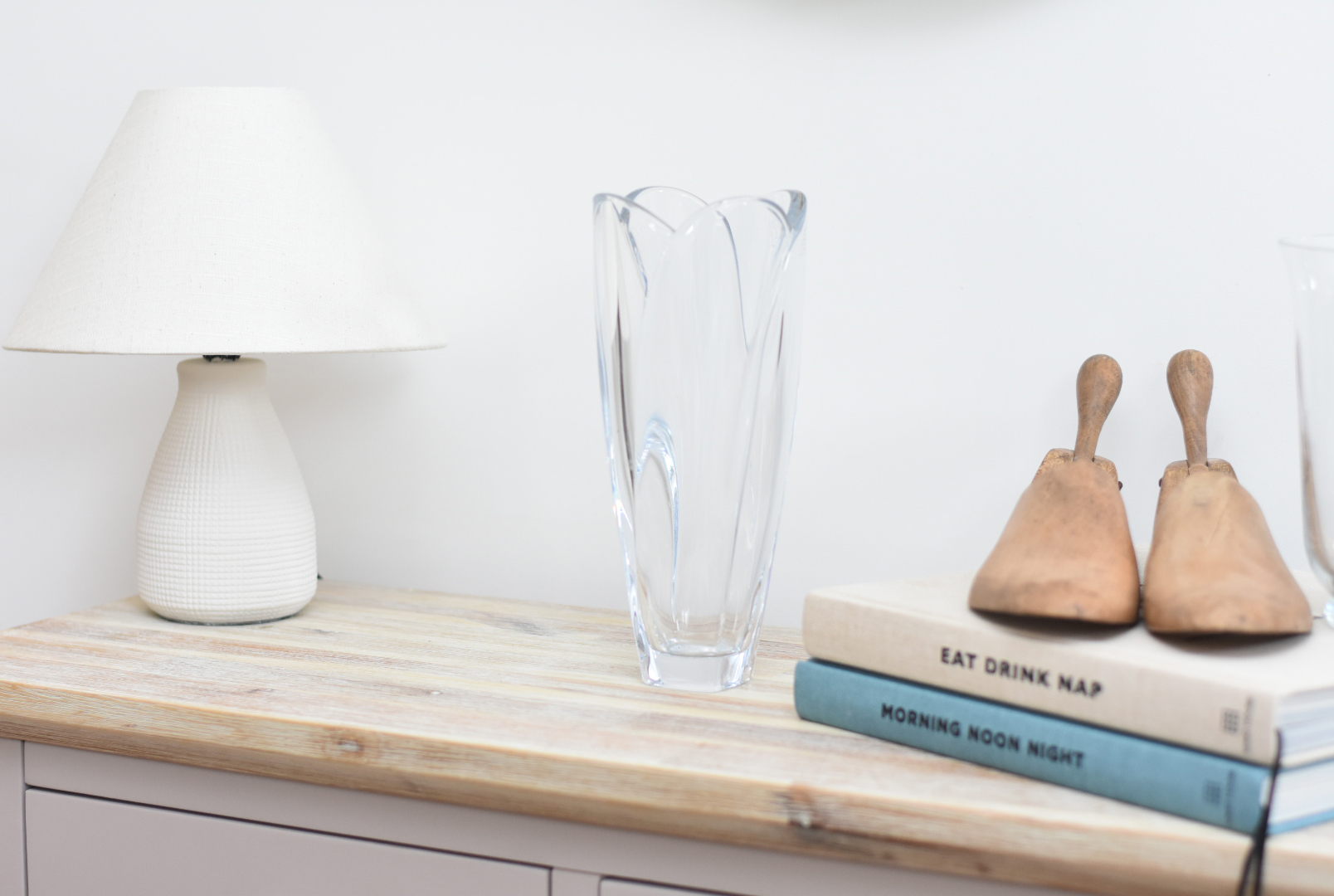 1. First things first, you need to choose your vase! I like a vase that's opening isn't too wide… the wider the opening the more flowers you will need to fill it up. This petal glass vase is perfect as the opening is not too wide which means your finished bouquet will look nice and full with very few flowers.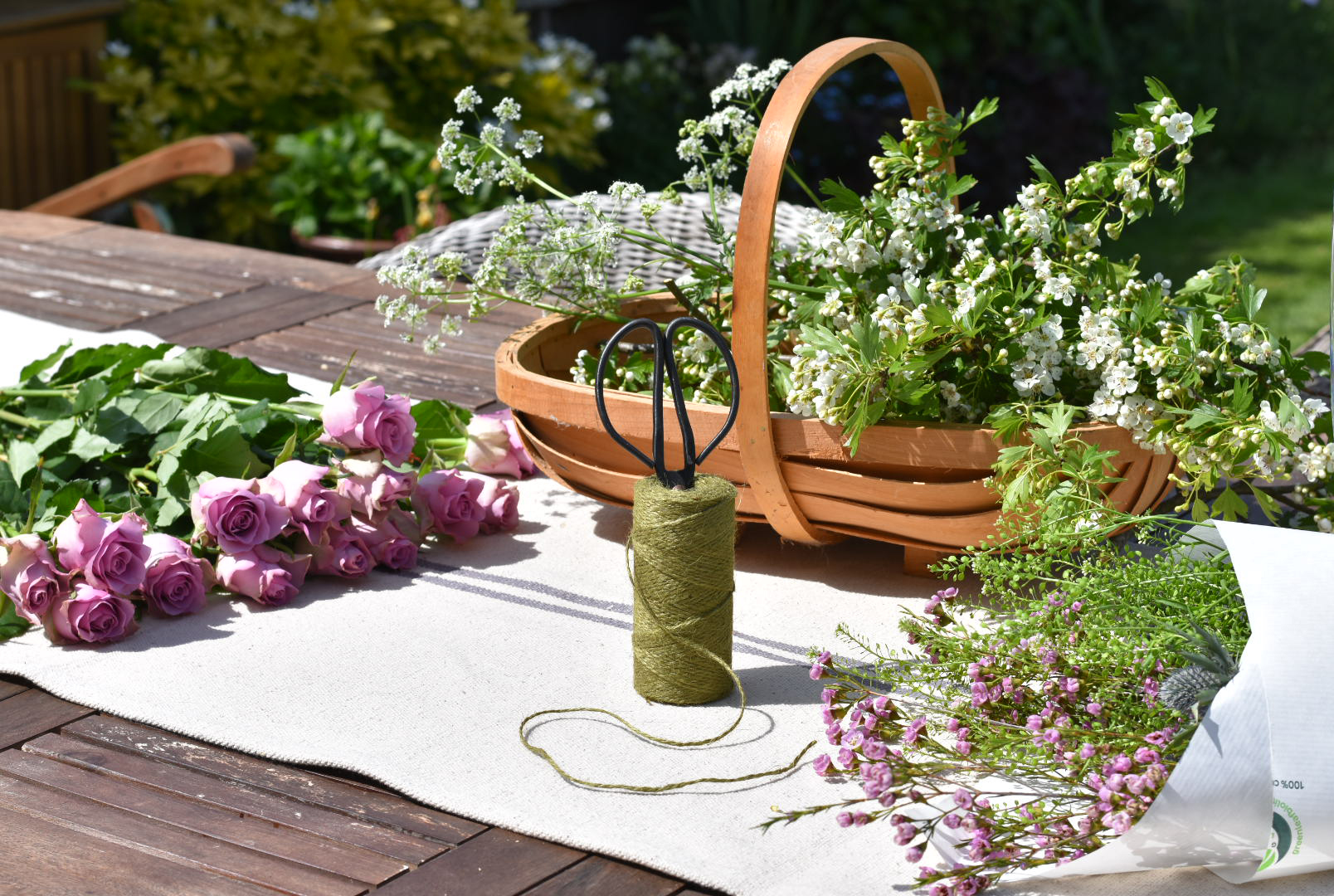 2. Next pick your stems! Choose two or three varieties of flower for the main feature and the same amount of different foliage. The busier it looks, the better!
3. Measure the height of the stem in comparison to the vase you are using. As a rough guide make sure the stems are no more than one and half to two times the height of the vase. When determining the length of the stem. Try not to cut the flowers and greenery at exactly the same length Instead, cut some of the foliage slightly taller, to create height. The flowers can be cut at relatively similar lengths, as these will be clustered together. Keep some foliage slightly shorter to place around the rim of the vase, this will help make the display look wild and rustic.
4. Always cut each stem at a 45 degree angle to allow them to soak up lots of water in the vase which will keep them fresher for longer.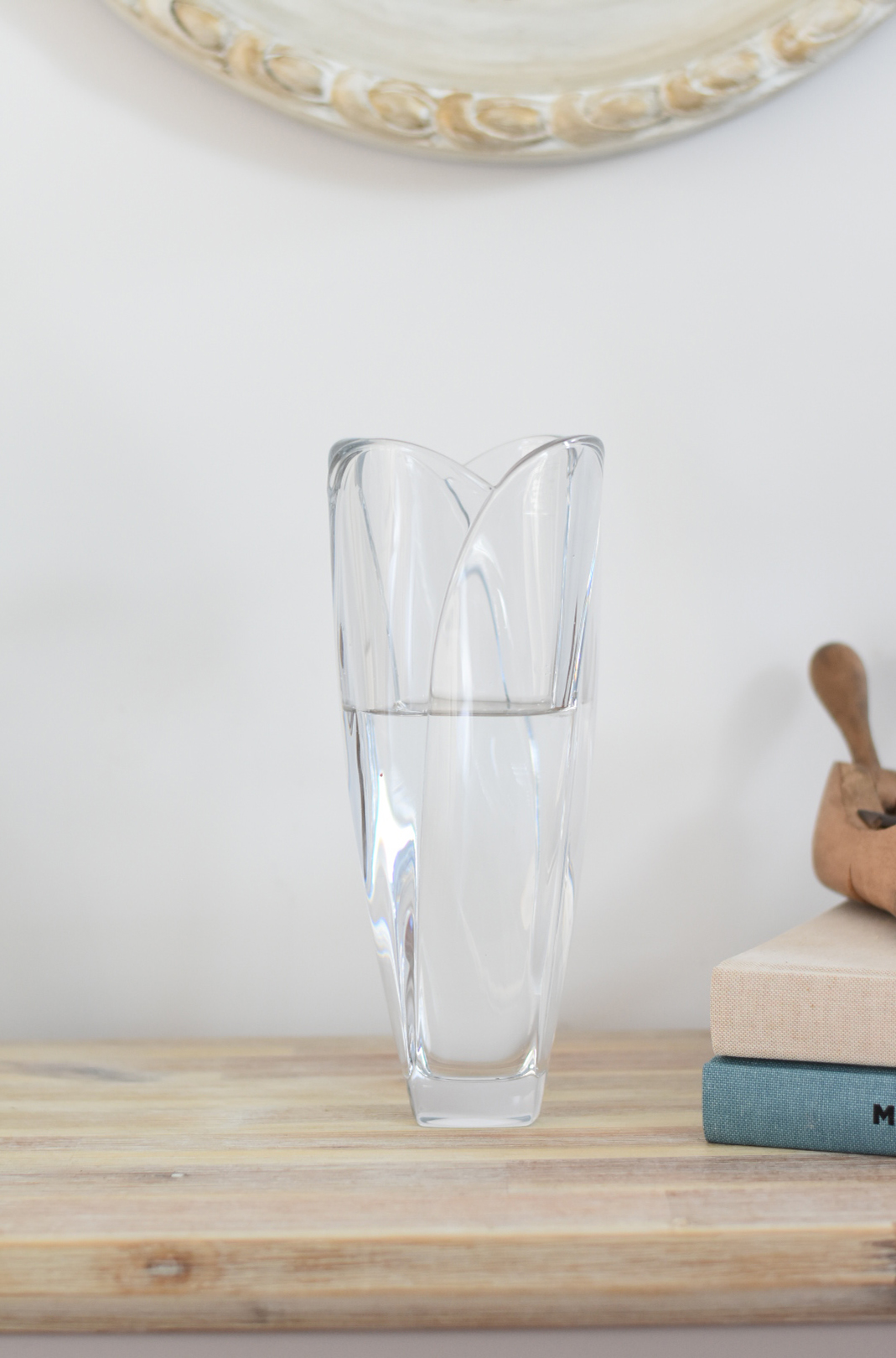 5. Fill the vase two-thirds with fresh water before you start filling it with the flowers.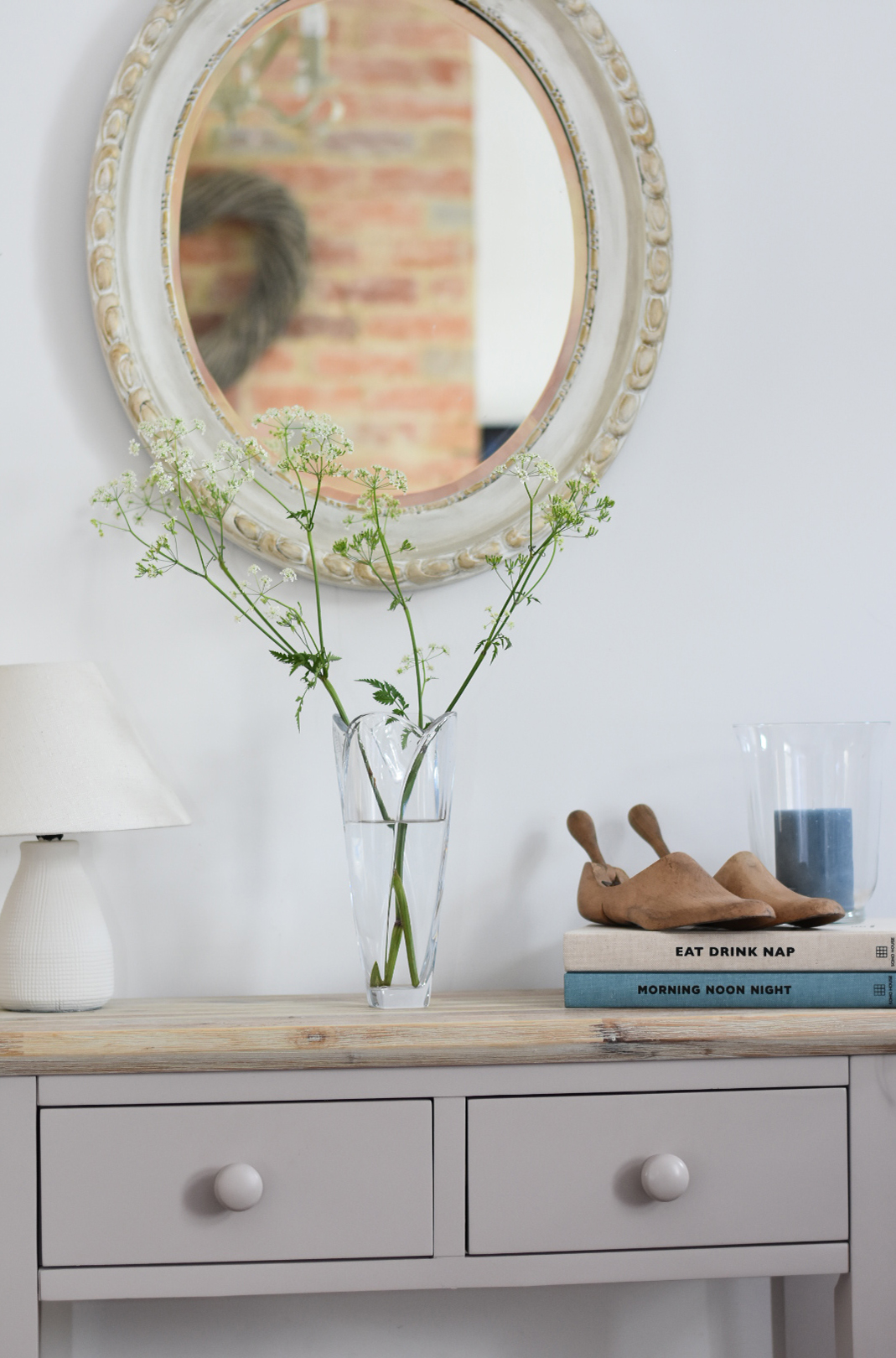 6. Now the fun bit, Start off with the tallest of your greenery, for mine I have chosen some delicate cow parsley; The wide flower heads will fill any big gaps in the bouquet, but don't worry too much, you can fill in the gaps at the end with any greenery you have spare.
7. Follow with the main flowers, it's nice to create little clusters with one of each stem in each cluster. I have used pink roses, waxflower and sea holy.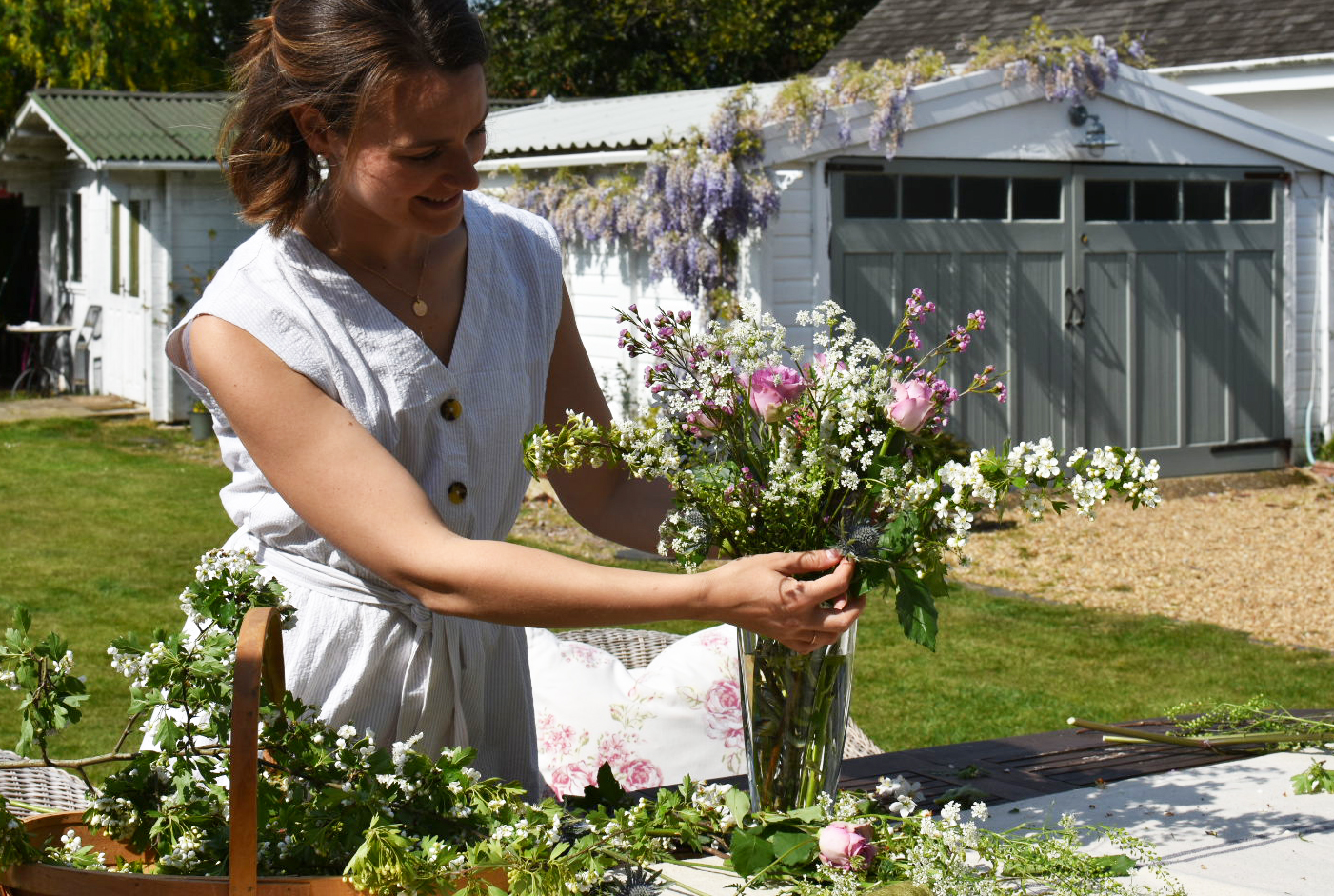 8. Once the flowers are in you can go wild (excuse the pun) filling in all the gaps with the rest of your greenery. The pretty hawthorne I found along the river helped to bulk out my bouquet and little sprays of pennycress placed around the rim of the vase helps it look undone and rustic.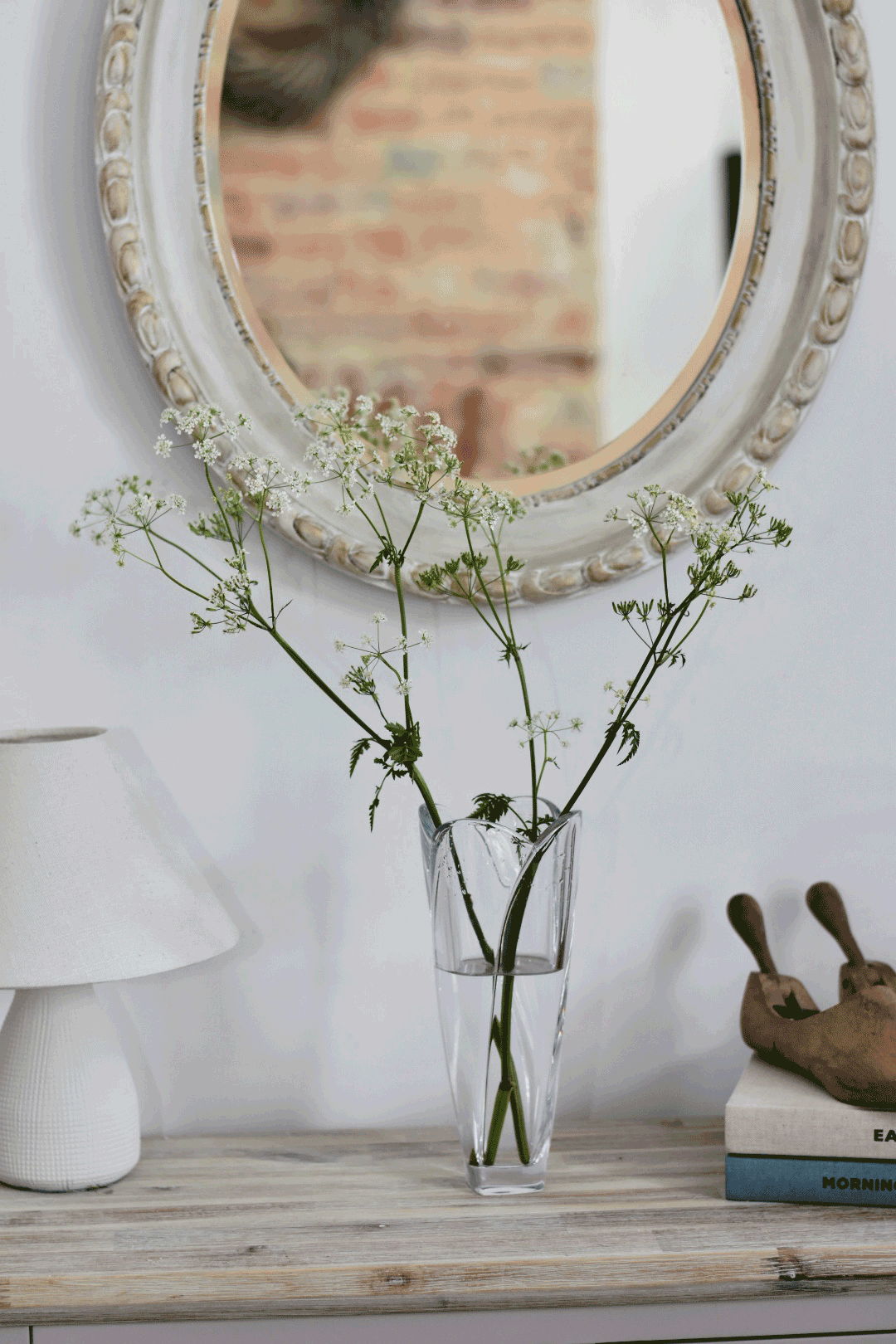 9. And there you have it, a stunning English Country Garden bouquet. Have a go! It really is a simple as that. I would love to see what you create! Ellie xx
What do you think of the wildflower bouquet? Let us know in the comments below.