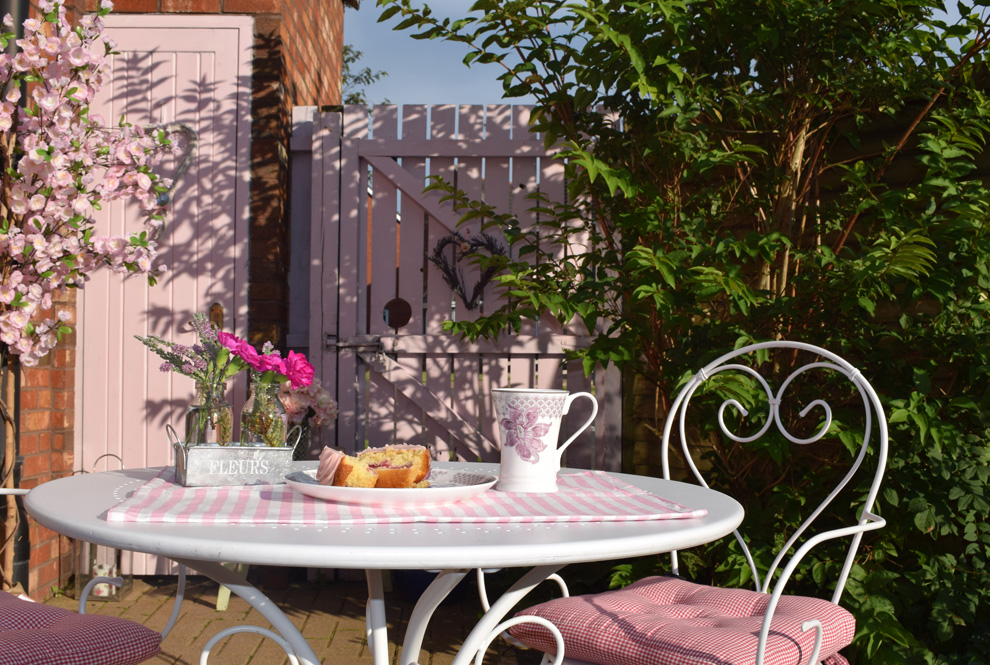 Enjoy a spot of tea and cake with The Vintage Room… read more
The lovely Louise from The Vintage Room gives our new Baroque pale grape tea set a test and shows us how beautiful it can look in an afternoon tea setting. So sit down with a cup of tea and cake and learn how Louise put on this delicious feast…
When Laura Ashley got in touch to ask me to style an afternoon tea using their beautiful Baroque range, I jumped at the chance as afternoon tea and setting a pretty table are two of my most favourite things!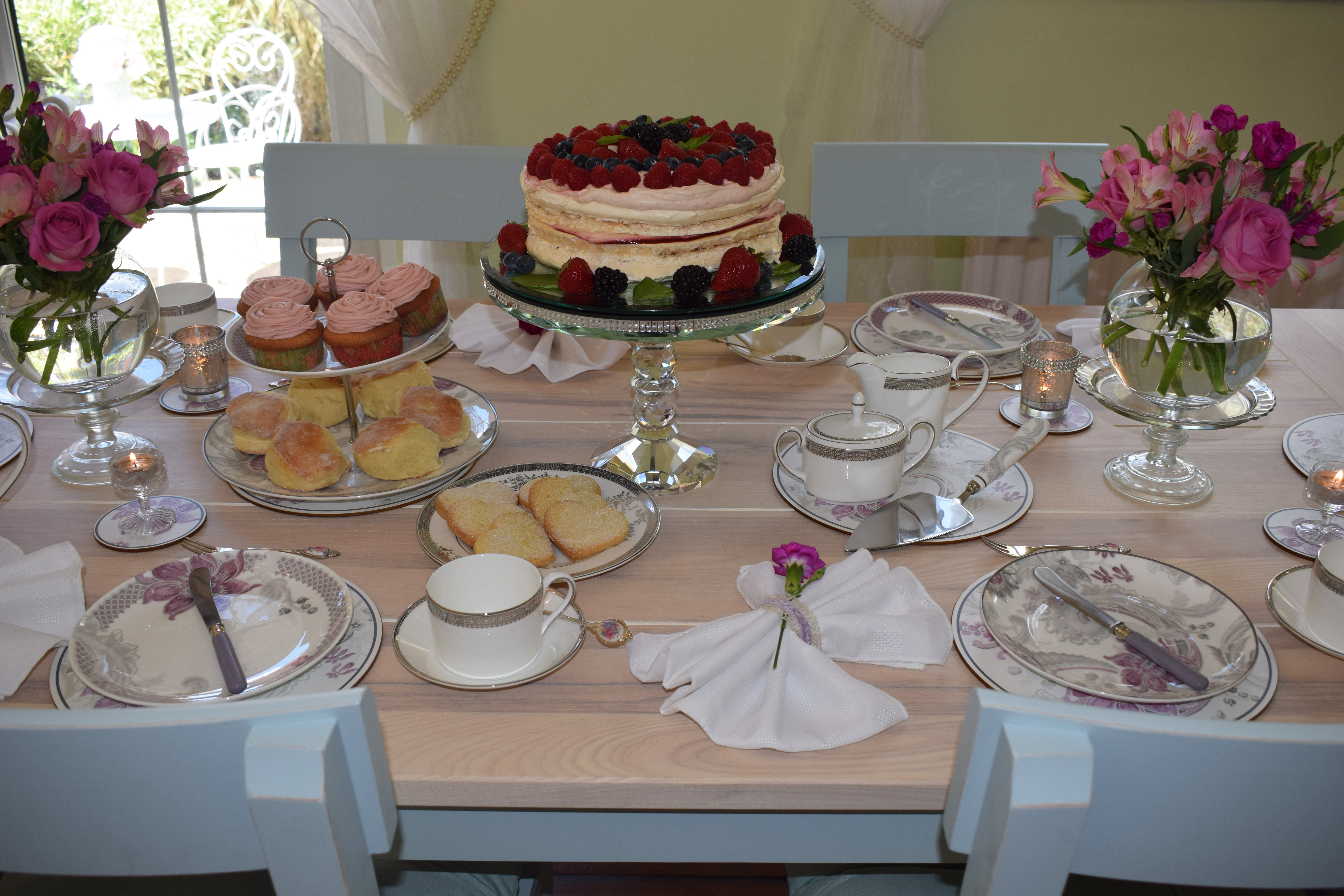 There's something really lovely about sitting down to a beautifully set table with friends and enjoying sandwiches, scones and little desserts and cakes. I've sampled many an afternoon tea in beautiful hotels and have styled lots of them for weddings, birthdays and baby showers etc but I absolutely love setting one up in my own home as a special treat for family and friends. I really enjoy all the little details of setting a table and I used some lilac velvet lace edged ribbon to tie round the white napkins to tie in with the grape tones of the Baroque china and accessories.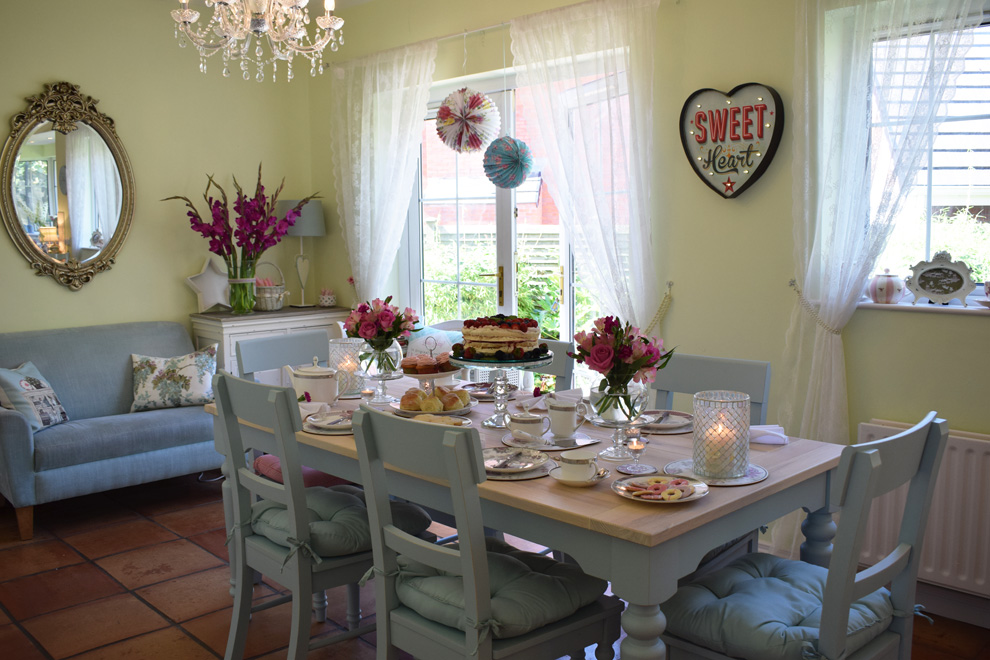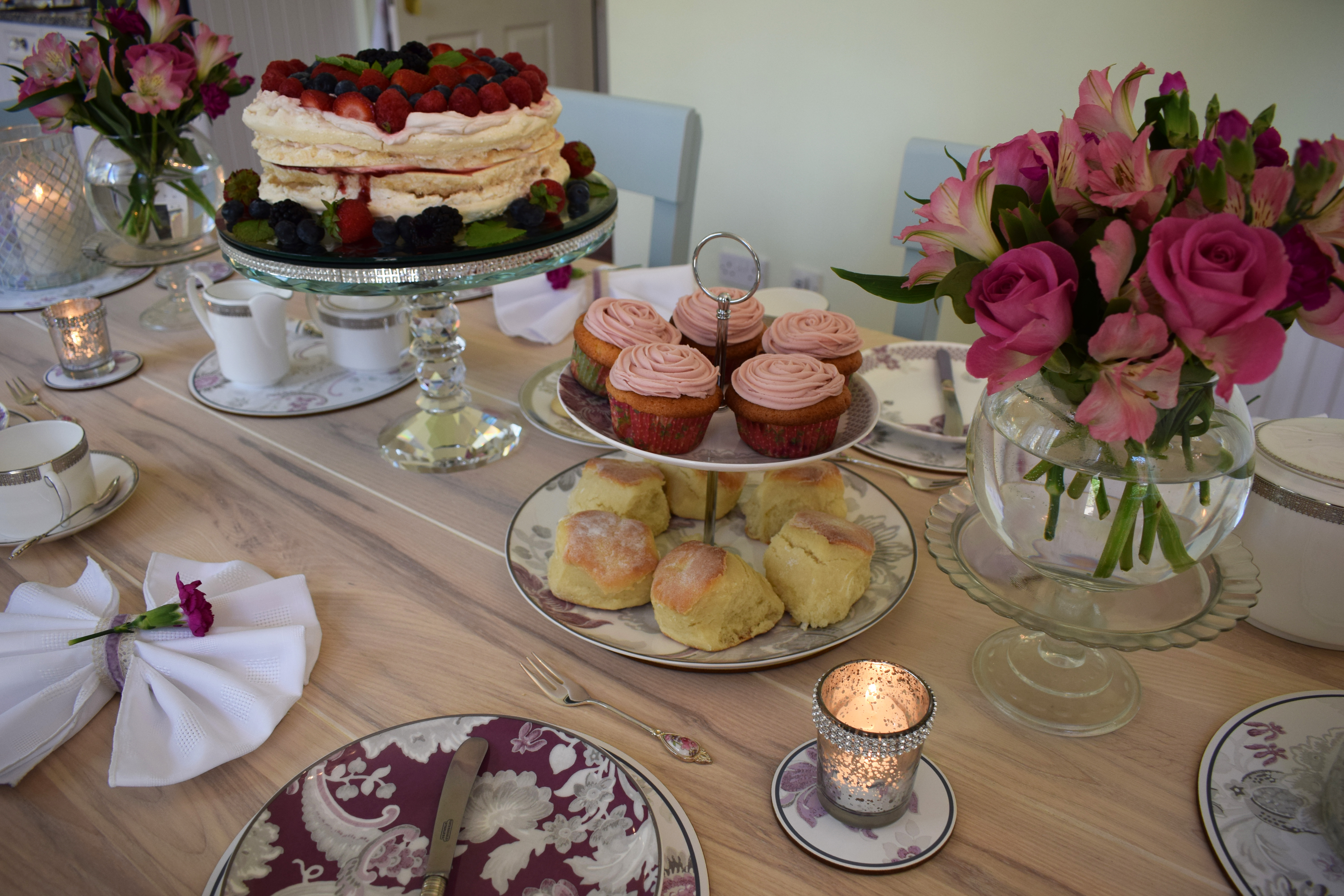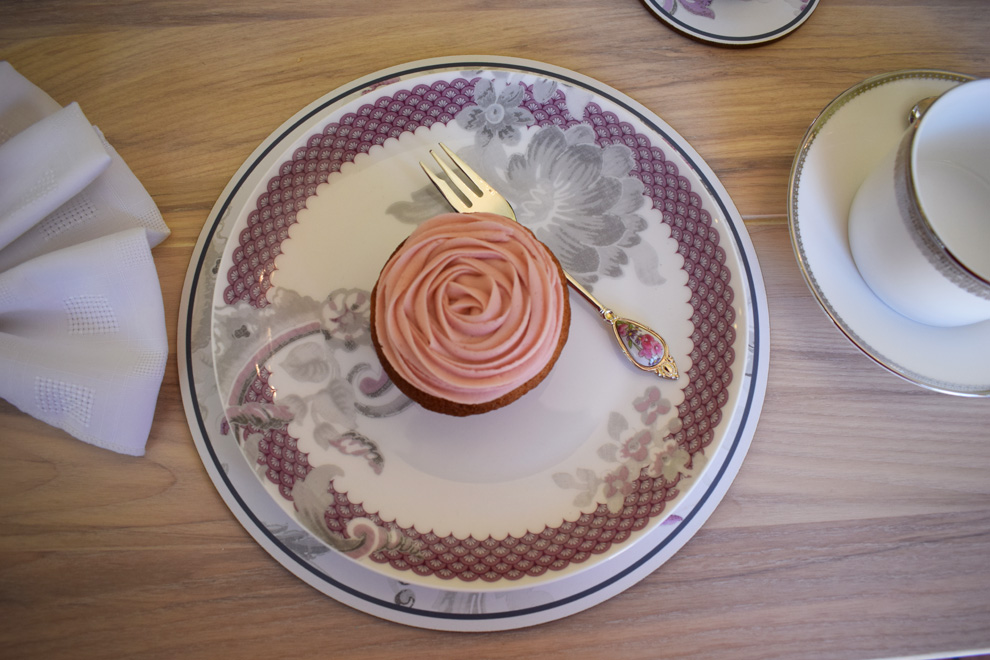 The Baroque range comes in fine bone china featuring elegant floral designs in beautiful silvers and delicate grape tones. On this occasion I decided to mix it with some Wedgwood Vera Wang china in white and silver and it all looked stunning on my Laura Ashley Dorset table.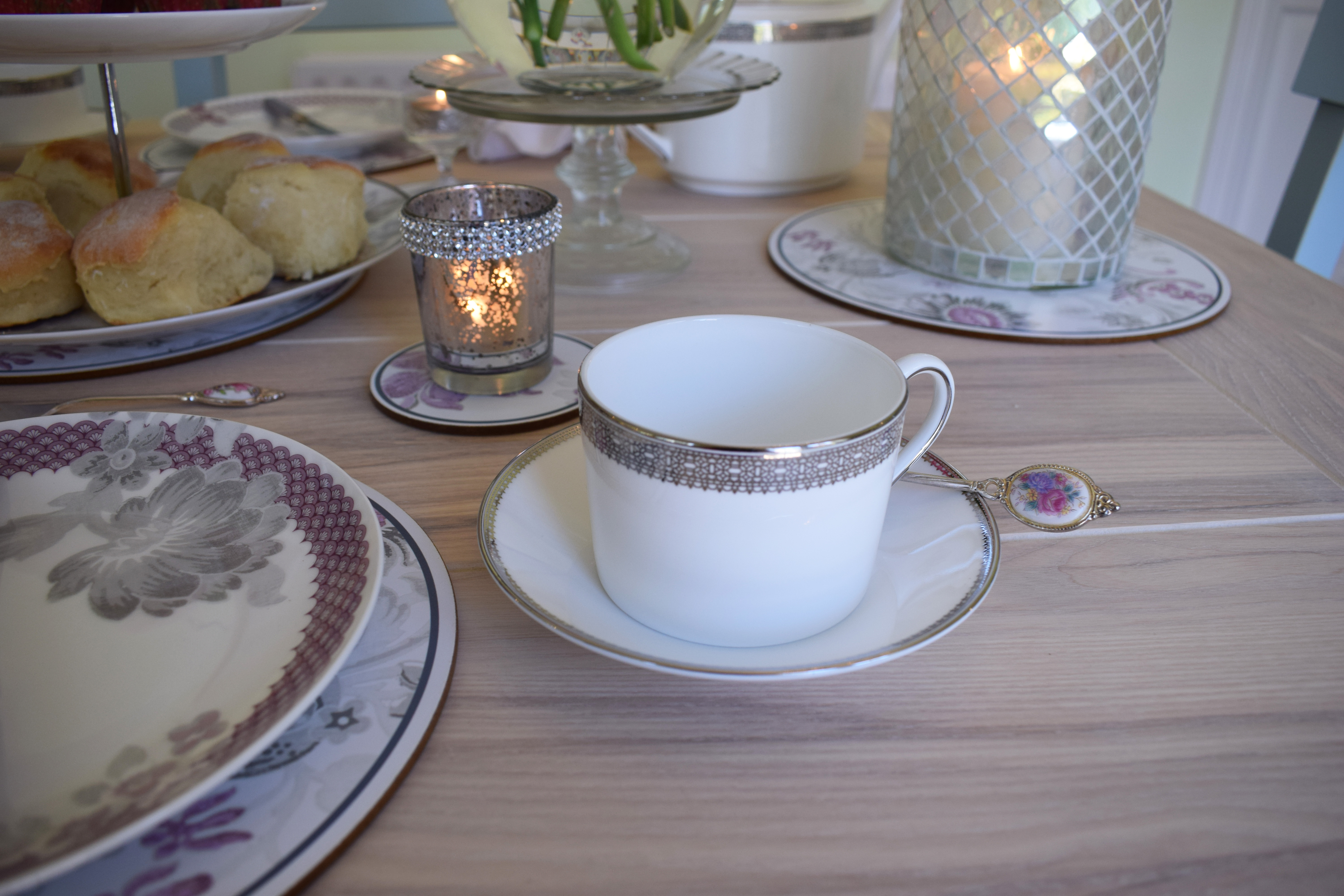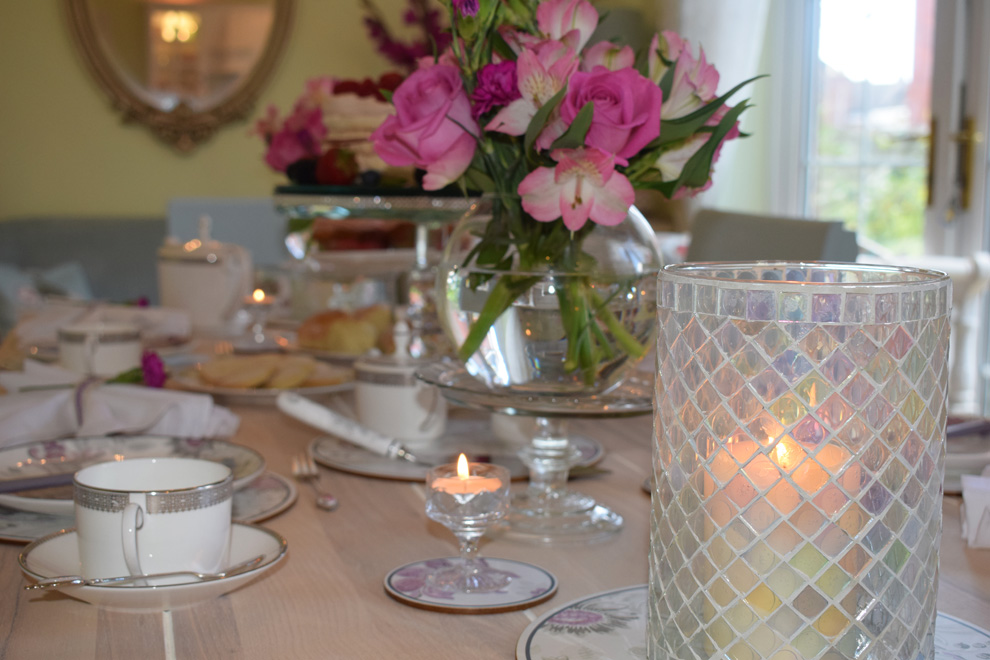 Baking has been a big passion of mine since childhood and I often share my favourite recipes and bakes on my blog. One of these is my pavlova recipe and I always make it the day before to save any last minute stress! Preparation and being organised in advance is definitely the key to stress free entertaining and I've learned this lesson over the years. Once your guests arrive you want to be able to sit down and enjoy their company rather than running around stressing about last minute details.
Pavlova recipe as follows­ Ingredients­
10 heaped dessert spoons caster sugar 5 egg whites
10 heaped dessert spoons sifted icing sugar 2 teaspoons cornflour
Whipping cream Vanilla extract Raspberry coulis Fruit to decorate
Method­
Put egg whites and caster sugar into mixer and whisk until stiff peaks form, Sieve icing sugar and cornflour into mixture and fold through until combined.
Line a swiss roll baking tray with baking parchment with a little cooking oil over it to prevent it sticking and spoon pavlova mixture onto the tray in whichever shape you want it to be. I usually make mine in a rectangular shape but on this occasion I made a double layered round one.
Bake at 120 degrees Centigrade for around an hour and 10 minutes. Once out of oven turn upside down onto a tray or large plate and leave to cool.
Once cooled, whip cream with a few drops of vanilla extract and a little caster sugar and then, if you wish, stir through some raspberry coulis to make raspberry flavoured pink cream. Spread cream over pavlova then decorate with fresh fruit and you're good to go!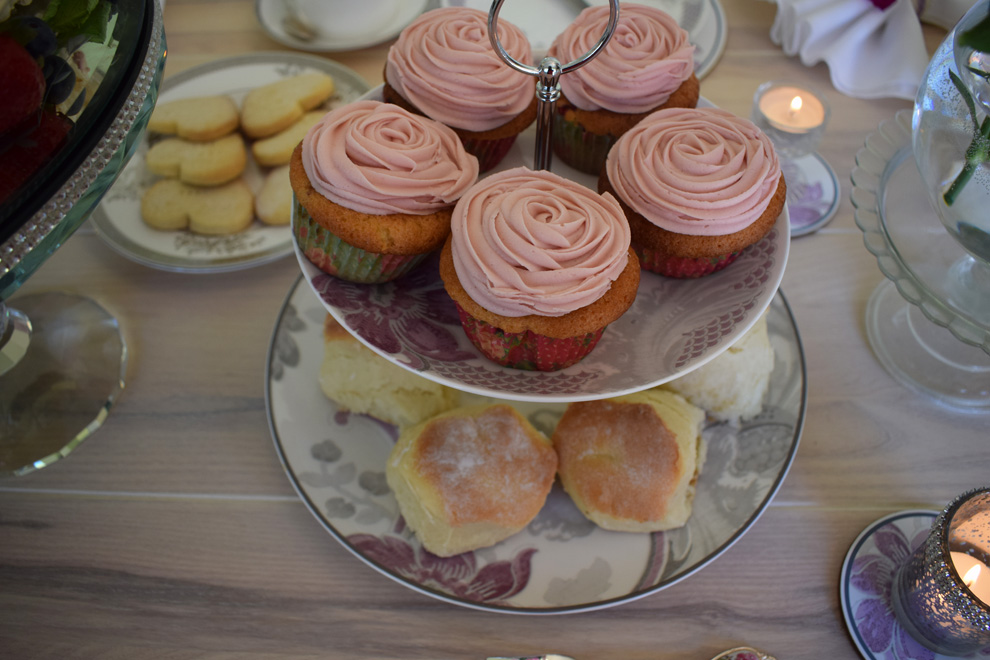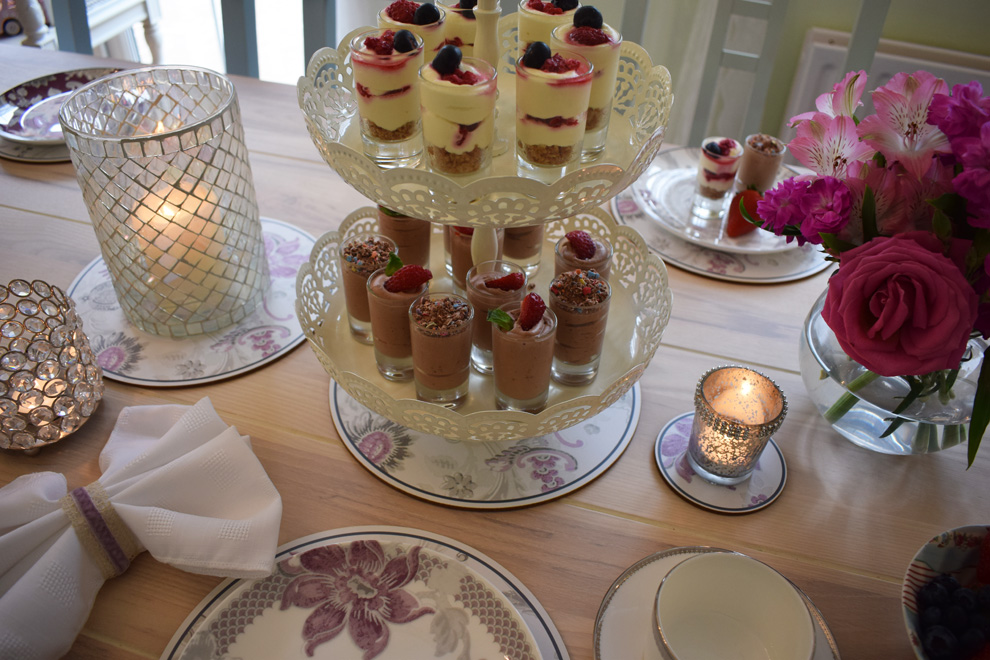 I also baked scones and raspberry cupcakes and made some mini desserts in shot glasses which all looked very pretty on the Laura Ashley cake stands. Candles and flowers created the finishing touches and a lovely time was had by all.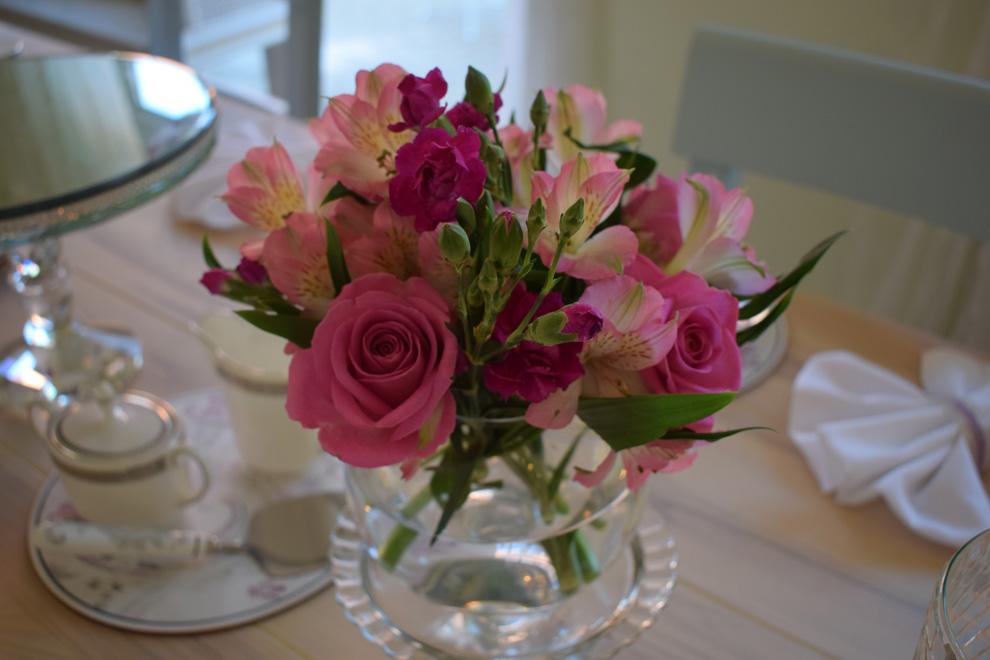 After my guests went home the leftovers were enjoyed in the garden with cups of tea in the gorgeous Baroque mugs. My hubby loves it when there is something left for him as he often complains that he only gets to see my baking on my Instagram feed and by the time he gets home from travelling with work there's nothing left so he was delighted, on this occasion, that there were some leftovers for him to sample!
Louise xx
Thanks Louise, we know who we'll be inviting around for tea next time!! What is your favourite part about afternoon tea? Let us below or on Twitter @LauraAshleyUK