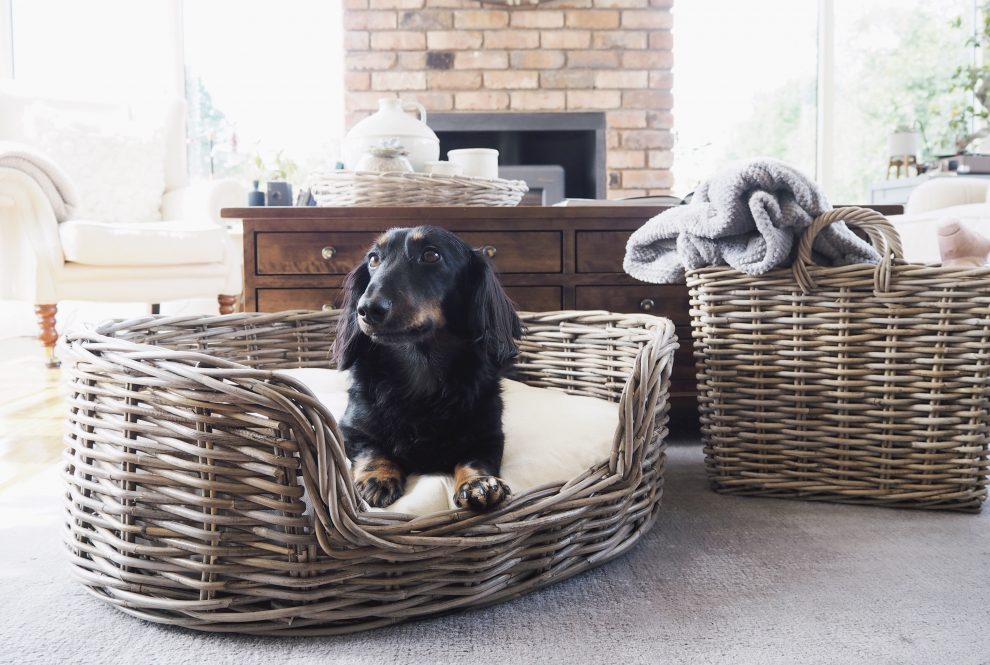 Create a sense of harmony in your home design with these stylish ideas. read more
As much as we love our pooches, indoor dogs often take over our living spaces, bringing in new toys and prints to a calm colour scheme. With wood accents and a neutral palette our new Kubu dog bed is the perfect solution for puppy parents that want to create a sense of harmony in their living space while including their beloved dogs in everyday, indoor life. Interior and lifestyle blogger Emma Martin and her adorable pup Ernie of Amble and Ash tested out the new bed, matching it in with their interiors and lifestyle.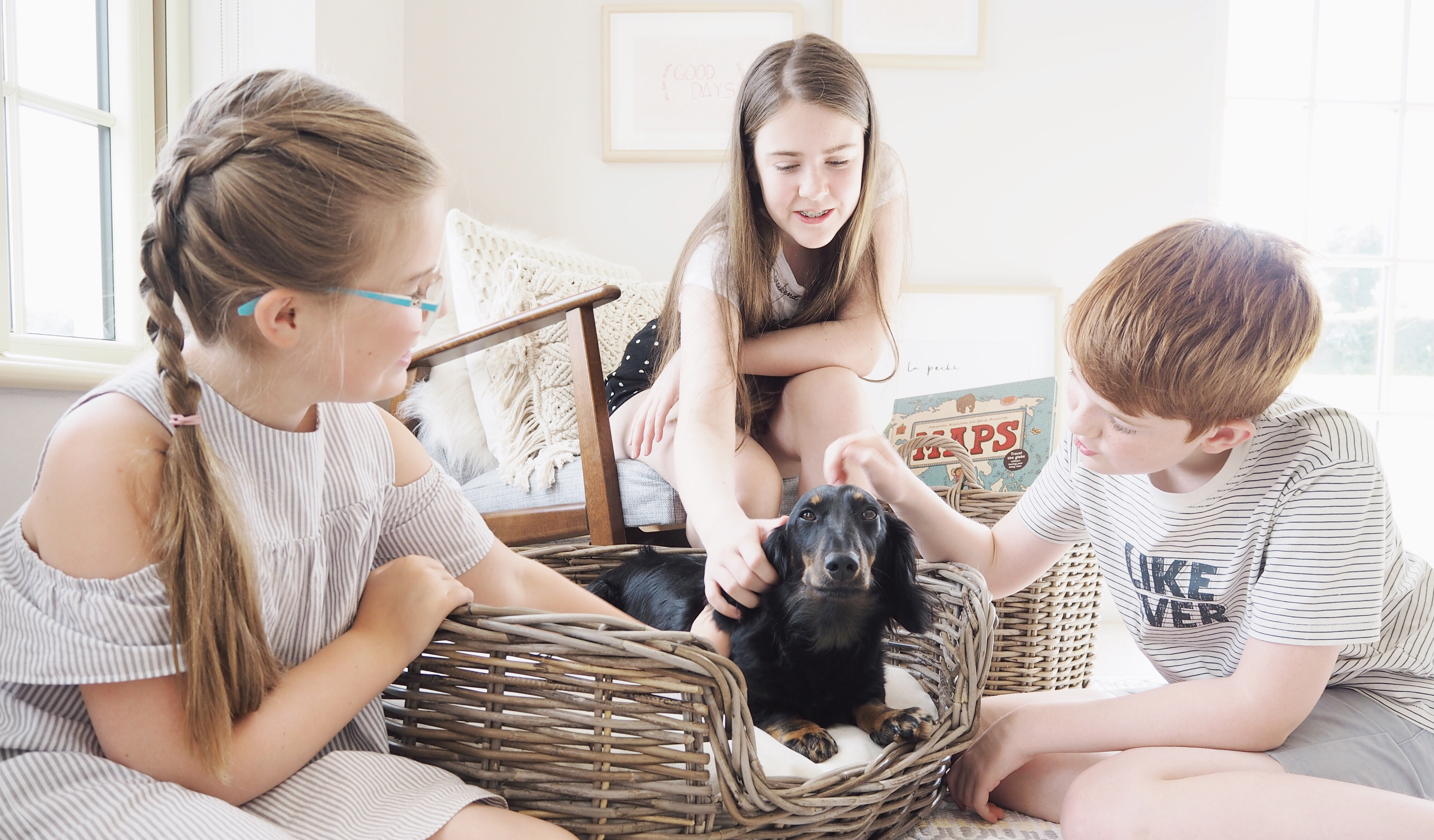 Introducing a pet into our family totally changed the dynamic for the better. True, those first few weeks were undoubtedly chaotic, both in terms of adjusting to training (a bit like potty training an errant toddler!) and also reducing our expectations of what constituted a tidy house. Chewed radiator pipes, squeaky toys everywhere and gnawed skirting boards are all part and parcel of a new pup. Perhaps the less appreciated parts!

But as time has passed, our little canine chum has become so much one of us that his name is placed beside the human ones on birthday cards, he's as involved in the daily activities of our home as anyone, and his comfort is highly considered (sometimes even more than the rest of us!)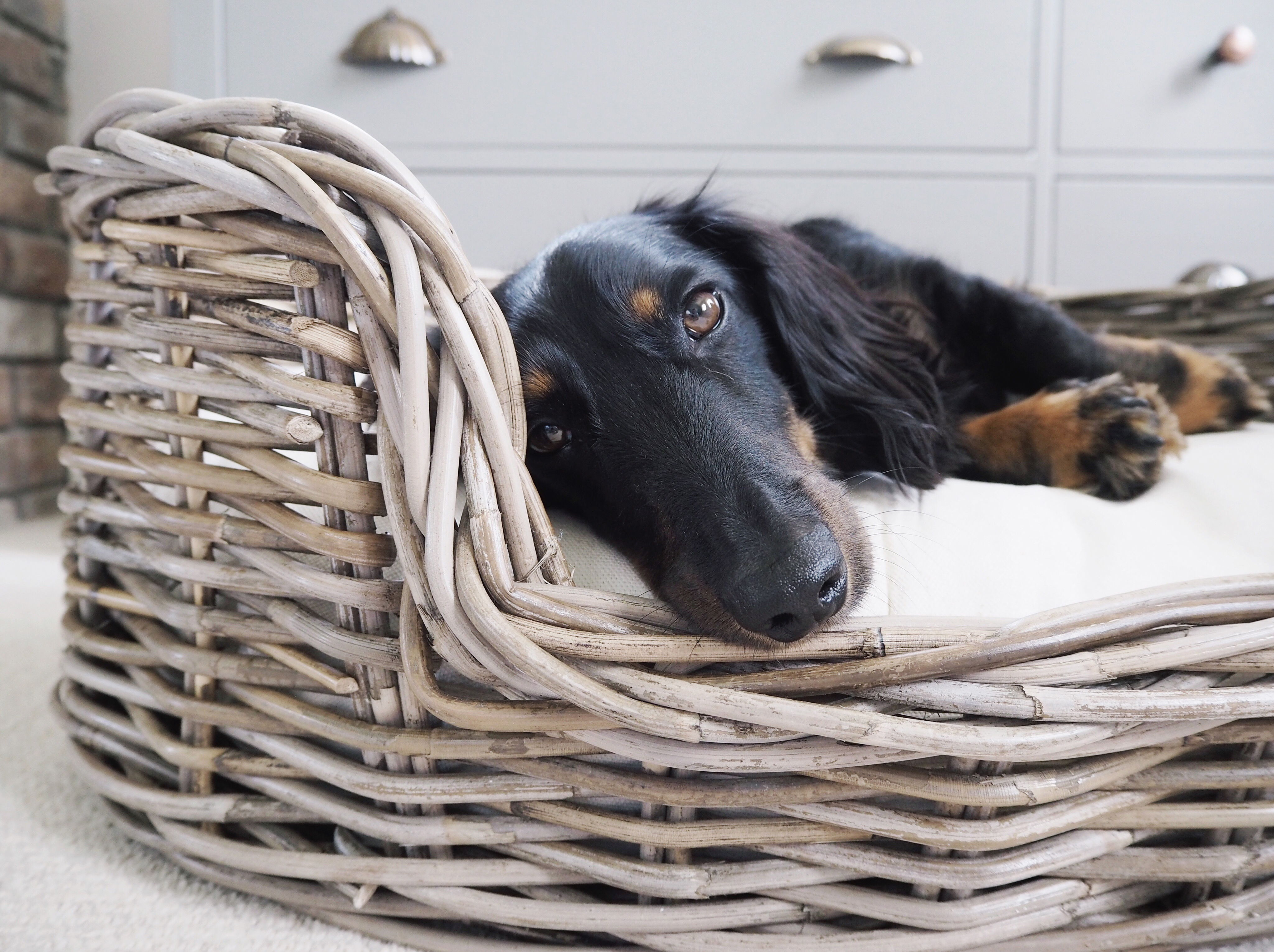 Home interiors are a passion of mine and, as such, I'm always on the lookout for pet friendly products that are practical, but also work seamlessly with our home style and décor. Our vibe is very much a modern country one, inspired by natural materials and hues and the countryside that is right on our doorstep.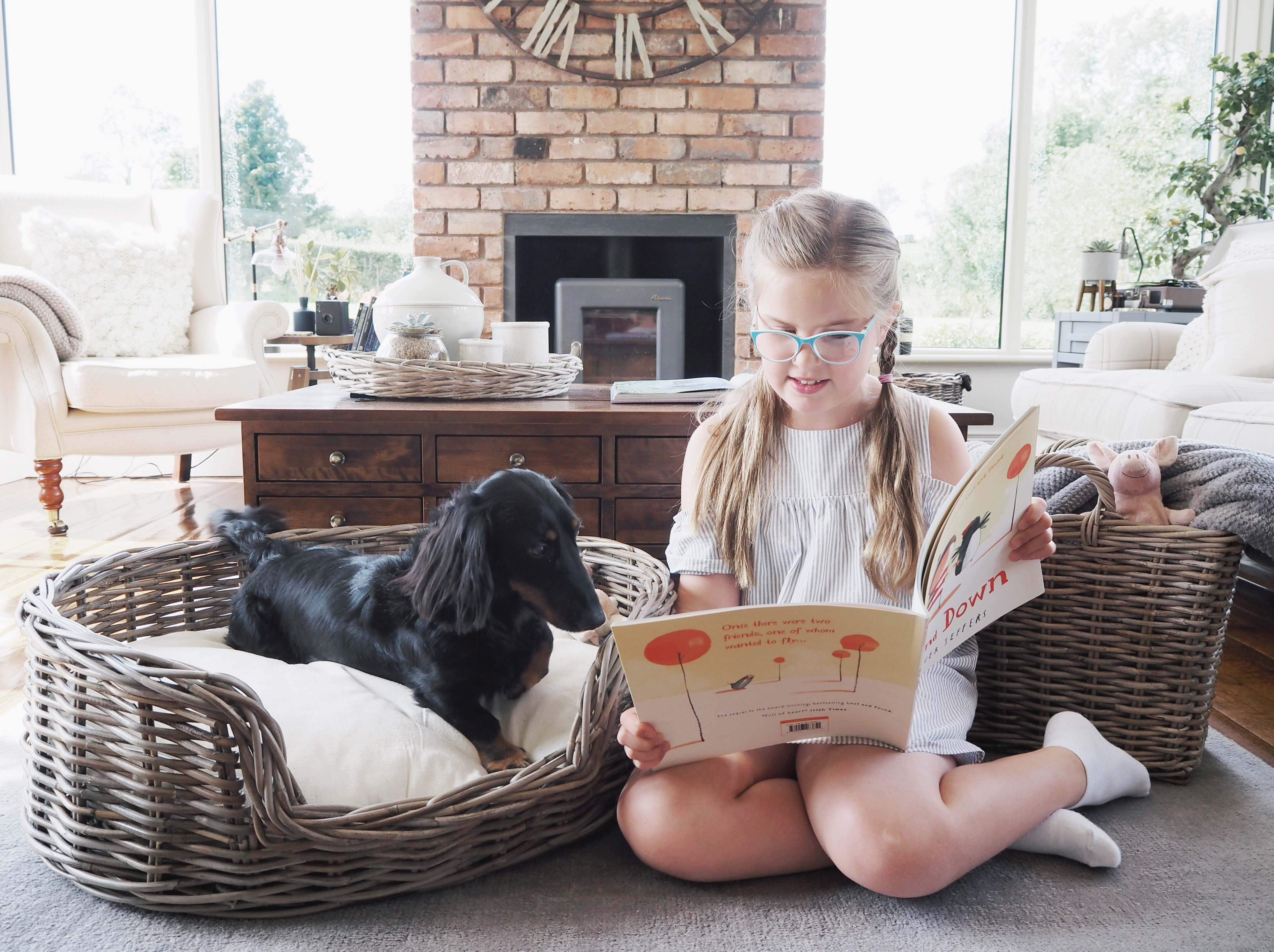 There couldn't be a more perfect range to fit in our home than the Kubu range – I love the natural tones and texture of the cane, and it blends perfectly with current pieces we have in every room of our house. The Kubu Dog Bed in particular caught my eye, because it's not only stylish, subtle and very much on trend, but also luxurious and comfortable for the main man himself. Previously we've had issues finding beds to accommodate our pup's extra long body (sausage dog issues!) but this one is spacious with a pillowy cushion to stretch out on. A throne fit for the king he thinks he is!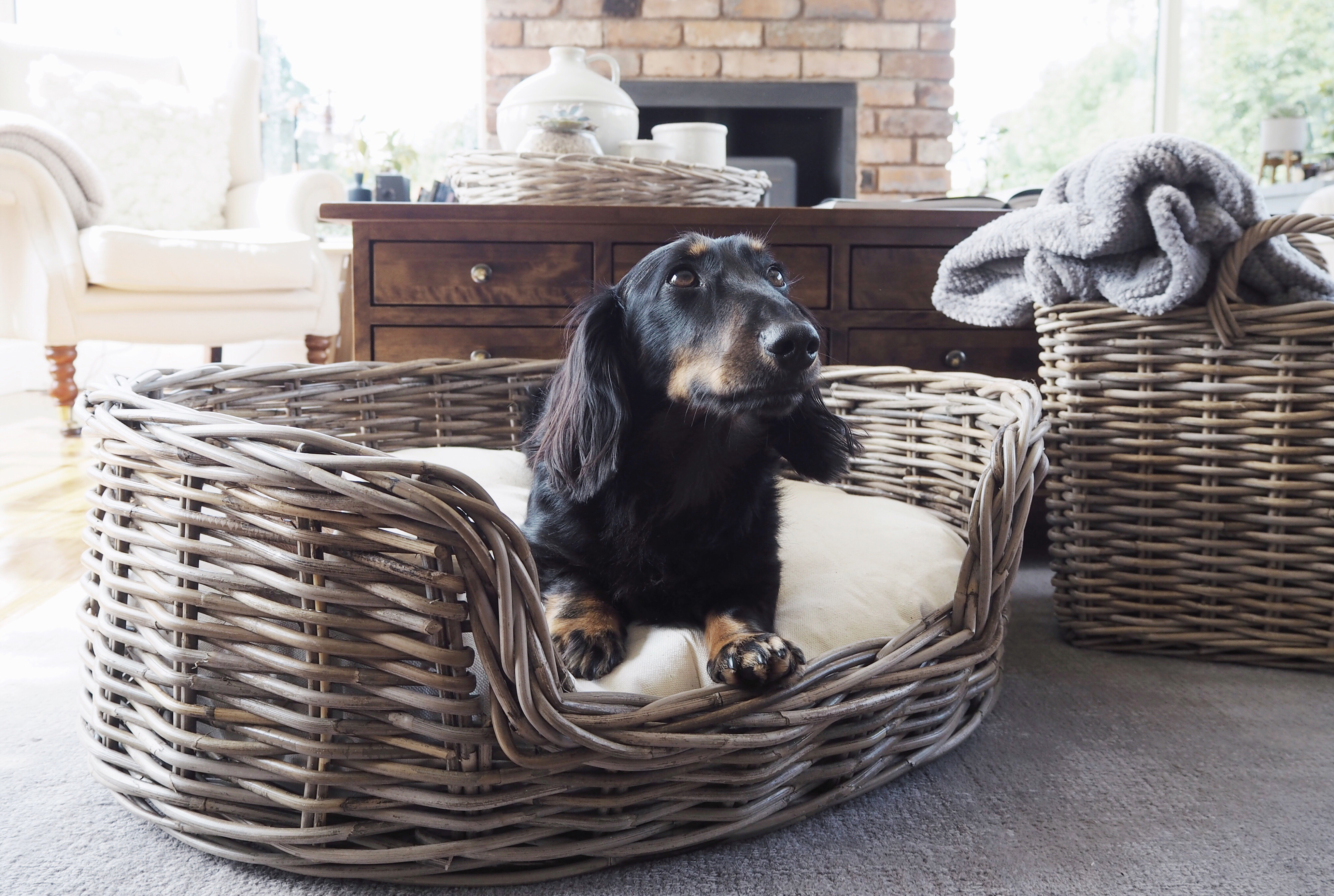 I also picked up the matching Kubu Magazine Rack and have been using it to store his blankets (this one is the softest and I've been popping it over the cushion in his basket for extra cosiness!) and toys. It works equally as well for books in a playroom though, or grooming tools and treats in a utility space.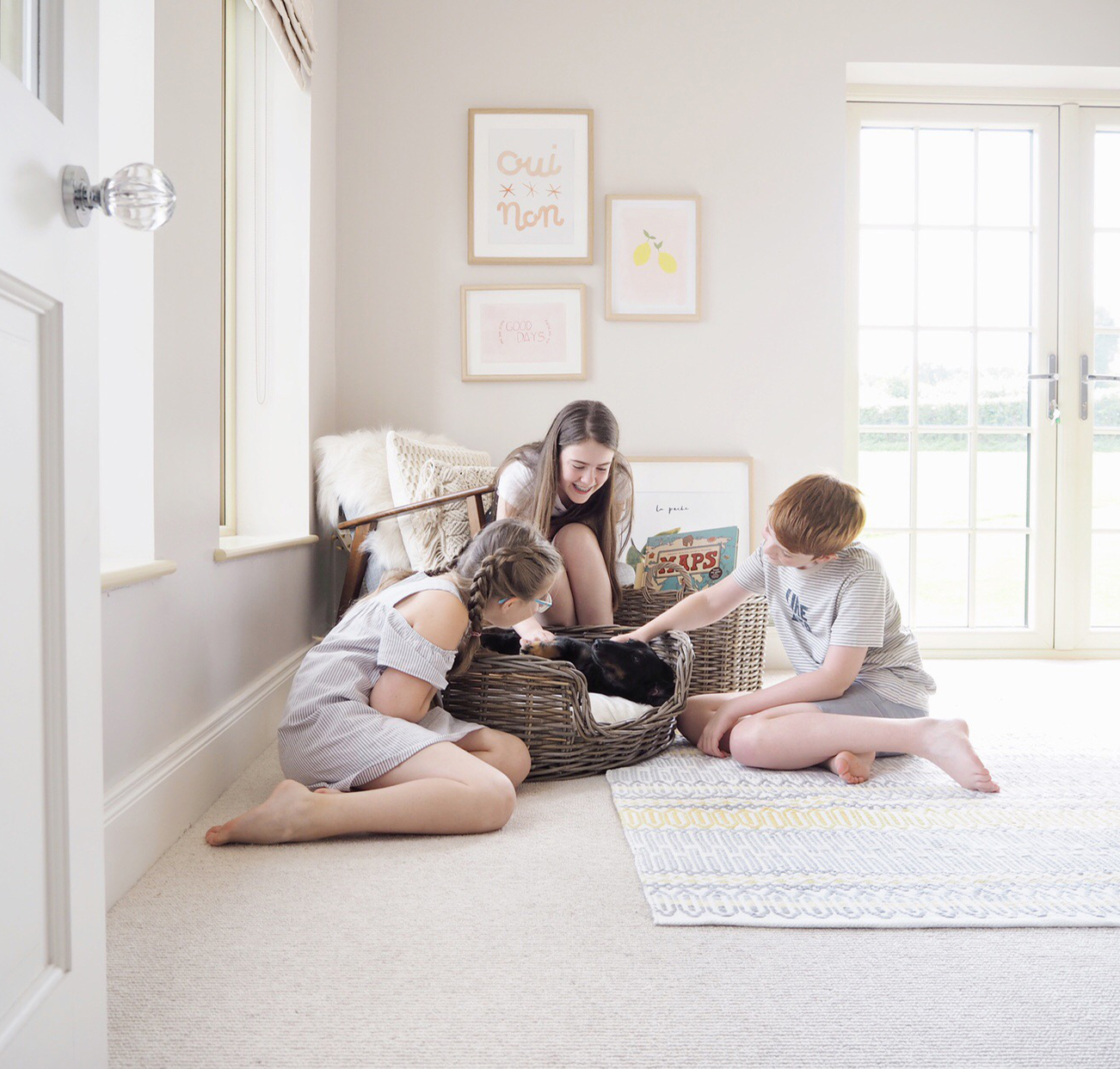 Having a pet can be hard work at times, and life changing in lots of ways. It's an extra responsibility certainly, and undoubtedly changes the way that you use and think of your home. But, much in the same way that you'd regard any other family member, they often become so ingrained in life that you can't imagine it without them. And, certainly in our case, nothing is too good and no amount of attention is quite enough, for our little guy.
Laura Ashley Top Tip: Placing a fashionable rug is near your dog's bed area is the perfect way to keep your home dog hair-free. Our Editions Geo Stripe Sunshine Rug is 100 per cent cotton, making it easy to vacuum and shake out.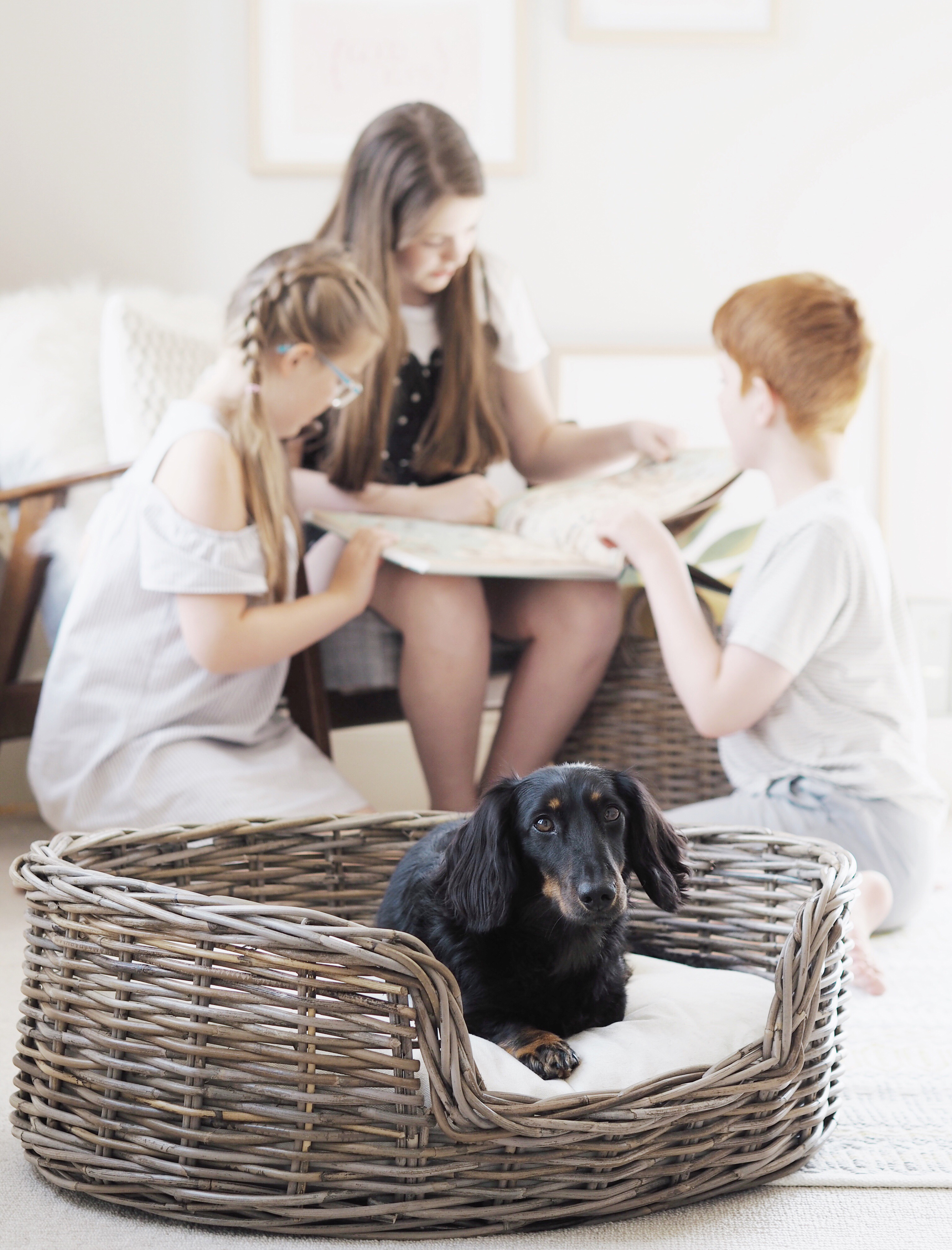 What do you think of our new Kubu dog bed? Do you think your pooch would enjoy it? Let us know in the comments below.