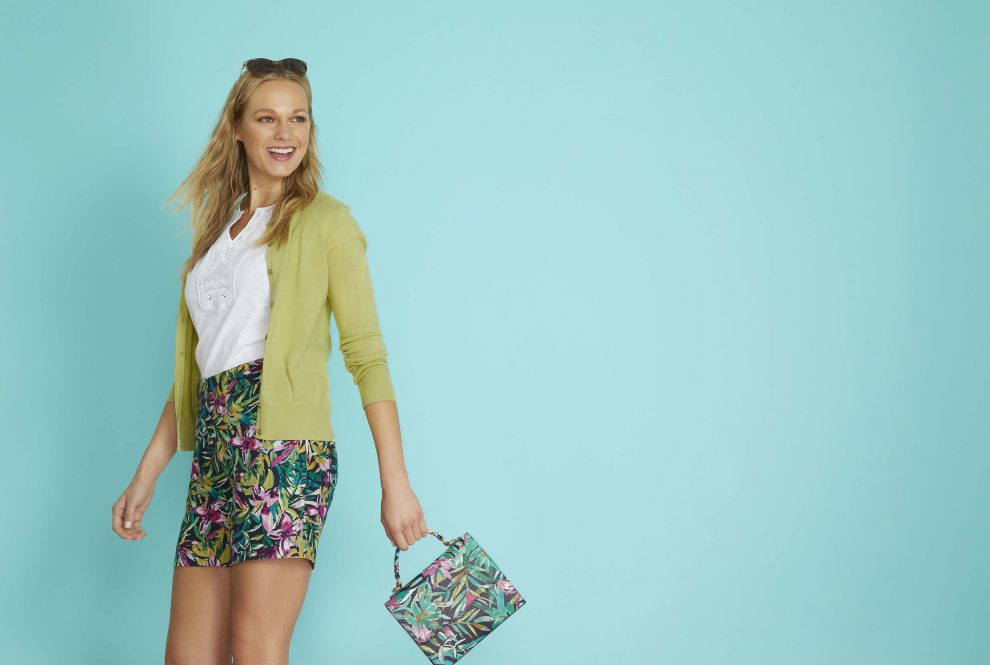 These are the packing tips you need to know read more
Booking a last-minute holiday? No time to pack? Whether you're island-hopping in Greece, exploring the sandy shores over in far-flung Mauritius or jetting across to Berlin for the weekend, our must-have packing tips are here to help you out. These are the brilliant things to pack.
Holiday beach bag
Whether you're escaping to the beach or embarking on a city break this summer, you will always need a bag big enough for your books, children's toys, emergency snacks and suncream. Make our striped shopper your go-to beach bag this year. Wonderfully, too, it's big enough for picking up a souvenir (or two) on a day trip around the town.
Holiday dresses
If you're jetting to the warm turquoise waters in Italy or back-packing through Europe, don't leave for the airport without a staple summer dress. And if you're not happy with what you bought last year we've got some stand-out options that might help. For the evening, pack our floral lace dress. For a day exploring, get your hands on our blue linen dress and wear with white trainers for maximum comfort. Both are timeless to wear again and again on every holiday.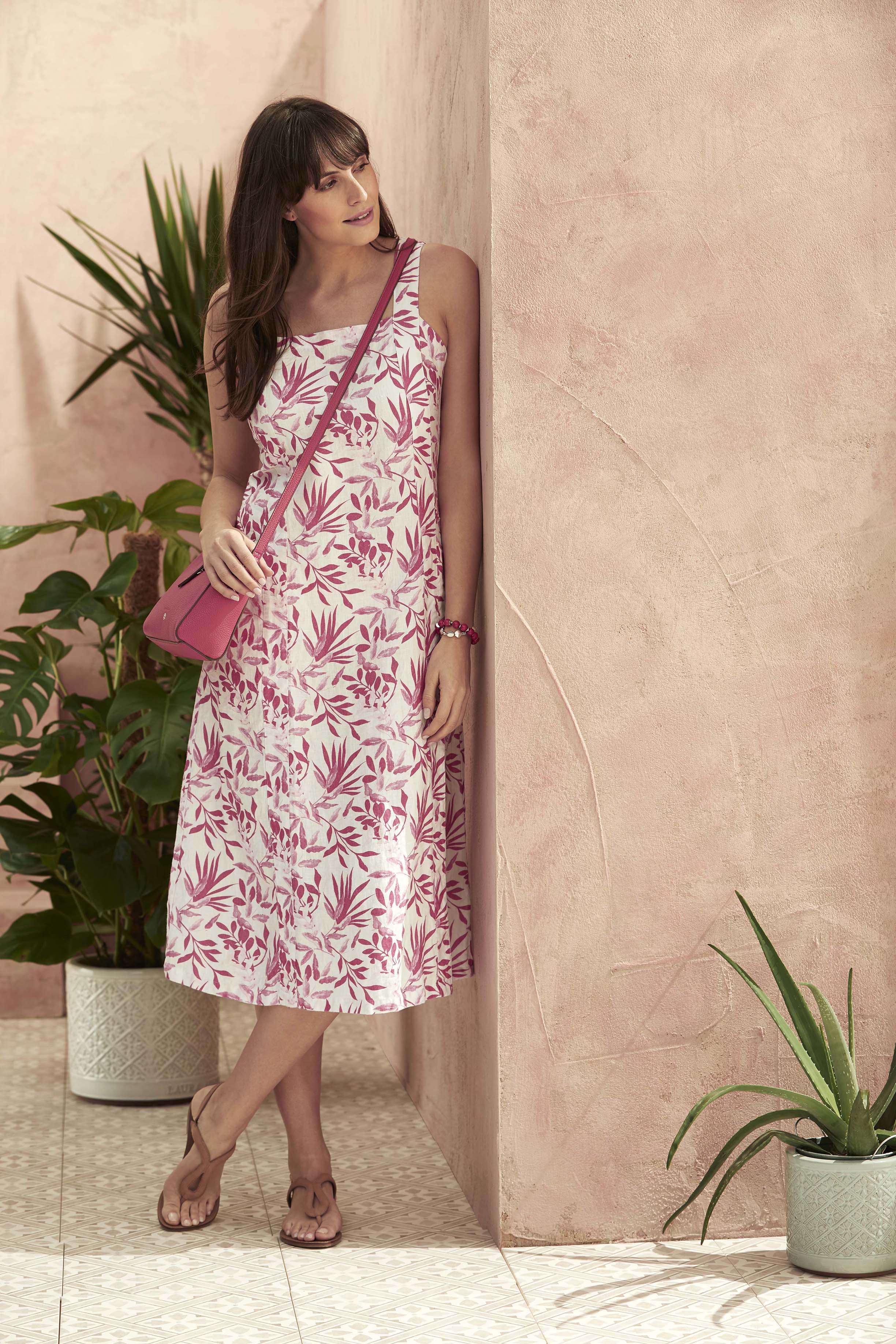 Sun protection
This includes everything from suncream, hats, sunglasses and rash vests to protect your children when they're jumping over waves on the Amalfi Coast. Even when the out-of-office is on and the ice-cold beer is flowing, safety must come first. For suncream, there are great travel-sized products that are perfect to take with you on your carry-on. Make sure to stock up before you go to avoid nasty burns. If you've still got time to shop before you leave why not treat yourself to our animal print sunglasses to protect your eyes from the sun and grab our stand-out round pair for a friend.
Swimsuits
Perhaps the best thing about a summer holiday is the thought of spending almost all day by the ocean. From refreshing dips, ice-cream breaks to soaking up rays and wriggling your toes in the sand, there really is nothing better. We've got plenty of swimsuits and bikinis to help you out before you leave — our tropical swimsuit is the perfect pool-side choice that you can wear come nighttime with a light wrap dress.
Summer trousers
Check the weather before you pack to ensure you're prepared for both rain and shine. Our spotted trousers are an excellent suitcase extra for cool nights and drizzly days. They're cool enough to wear when the sun is out but will offer you an extra layer of warmth during the evening. And if you've got spare suitcase space, pack these wide-leg floral trousers to wear with a linen white t-shirt on cooler days.

Beach toys and activities
When they've finished building forts on buttery soft sand, learning to snorkel and collecting shells they can take back home to friends, children will need something fun when the sun feels a little too hot. Our giant snakes and ladders is a brilliant pool or beach-side game the whole family can get involved with (it's so good you won't want to stop for a lunch break). Elsewhere, why not pack a jigsaw puzzle to unwind during the evenings or a party photo booth with disguises and props that will make an evening on the beach front that bit more exciting (dads will love this one). These are brilliant things to pack you don't want to forget.
Travel-friendly beauty products
Restrictions at airports means you can only carry one clear bag of products, each of which have to be under 100ml. As inconvenient this may be, it's a brilliant excuse to stock up on all the minis you can find. From shampoos to shower gels, to travel-sized perfumes and mosquito spray, there are some brilliant miniatures to buy now. Try our gardener's hand-cream — small enough to fit in your clear bag but big enough to last the entirety of your break. For a treat, our must-have minis set contains a 15ml lipbalm and 50ml body mist perfect for an in-flight touch-up.
What are the key things you never travel without? Let us know your thoughts over on our social media accounts @lauraashleyuk or by tagging #lauraashley