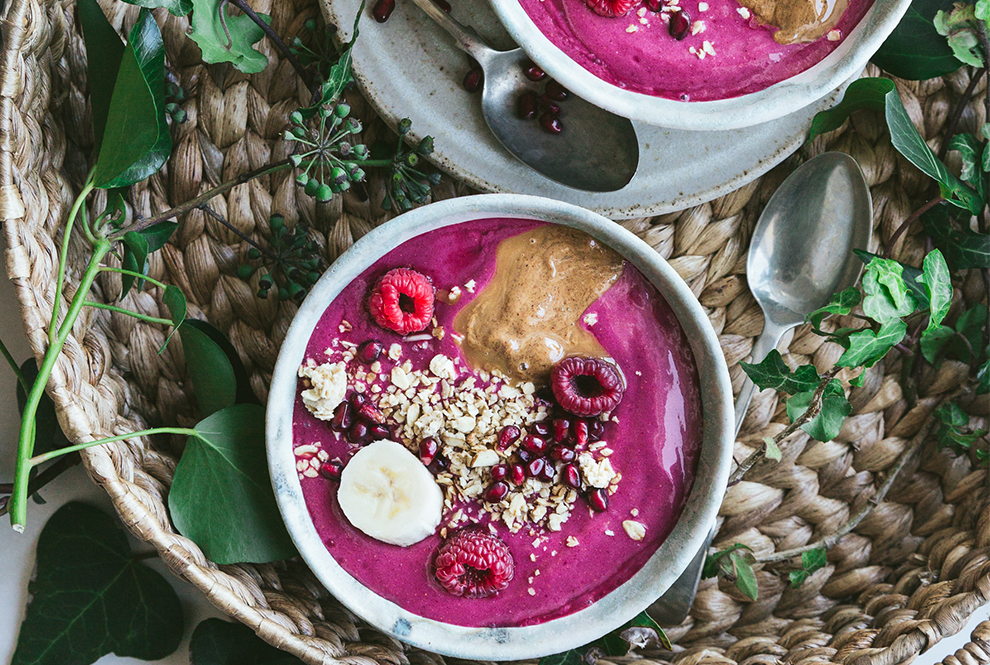 Food photographer Kimberly Espinel shares a perfect breakfast recipe read more
Looking for a quick and super healthy breakfast option? Then this recipe might be just what you need. The bananas provide sweetness while ensuring you feel full and nourished throughout the morning. The veggies don't only add lots of healthy fibre to your smoothie but also nutritions your liver needs to functional optimally. And the nut butter provides some added plant-powered protein, making this smoothie delightfully creamy in the process. You can drink the smoothie as is, or if you want to turn it into a full breakfast, top with muesli and seasonal fruit. Enjoy!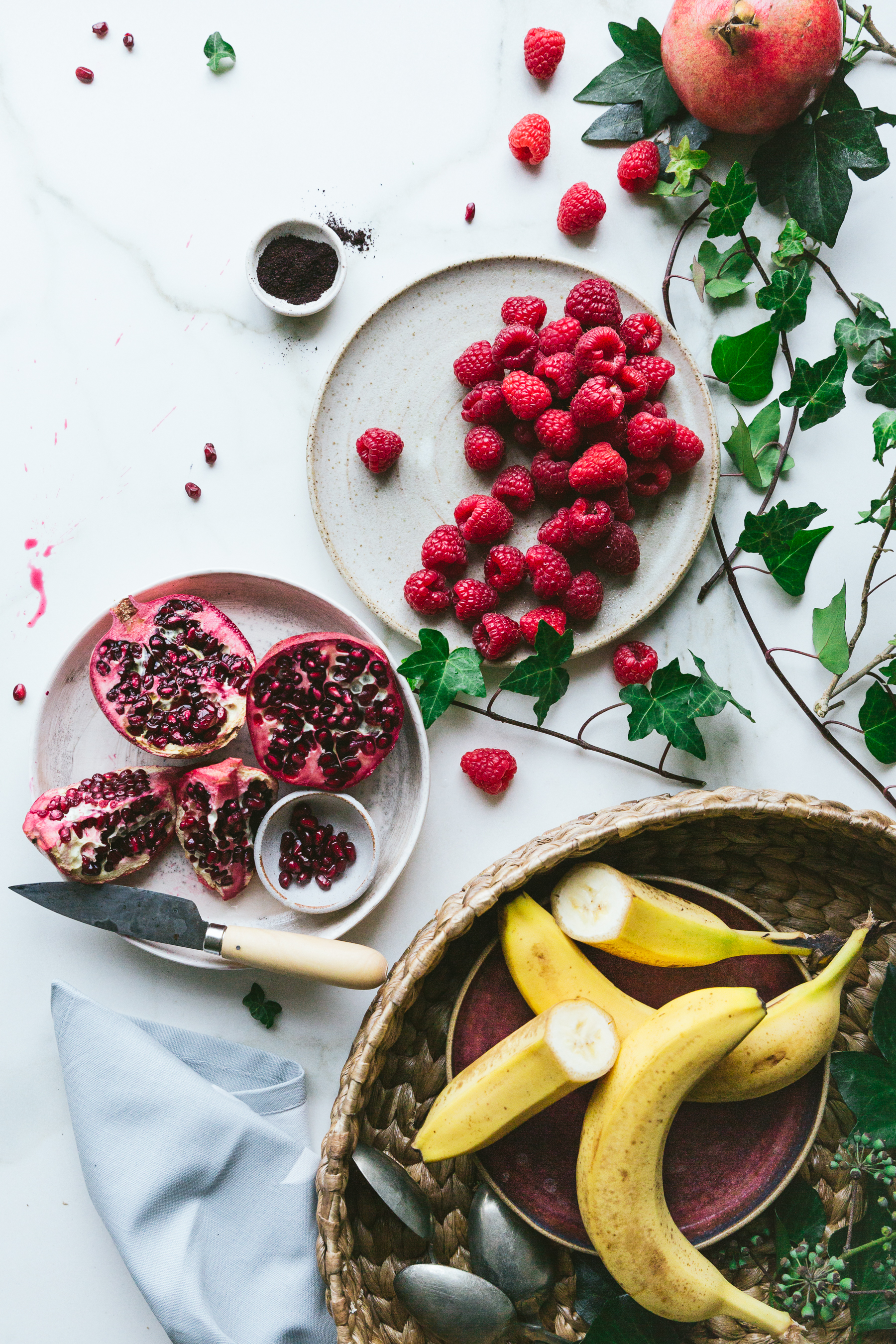 Preparation time: 5 – 7 minutes
Serves: 2 – 3
Ingredients
2 bananas (fresh or frozen)
1 small piece of the stem of broccoli (about 50g)
1 small piece of peeled beetroot (about 30 g)
2 handful/cups of raspberries berries (fresh or frozen)
480ml coconut water OR milk of your choice (see tips below)
1 tsp almond OR cashew nut butter OR tahini for a nut-free version
1 heaped tbsp acai powder (optional)
1 tsp ground flax seeds (optional)
Toppings (optional):
A handful of pomegranate seeds
1 tbs of almond butter for added protein
A sprinkle of acai powder
Some granola or muesli of choice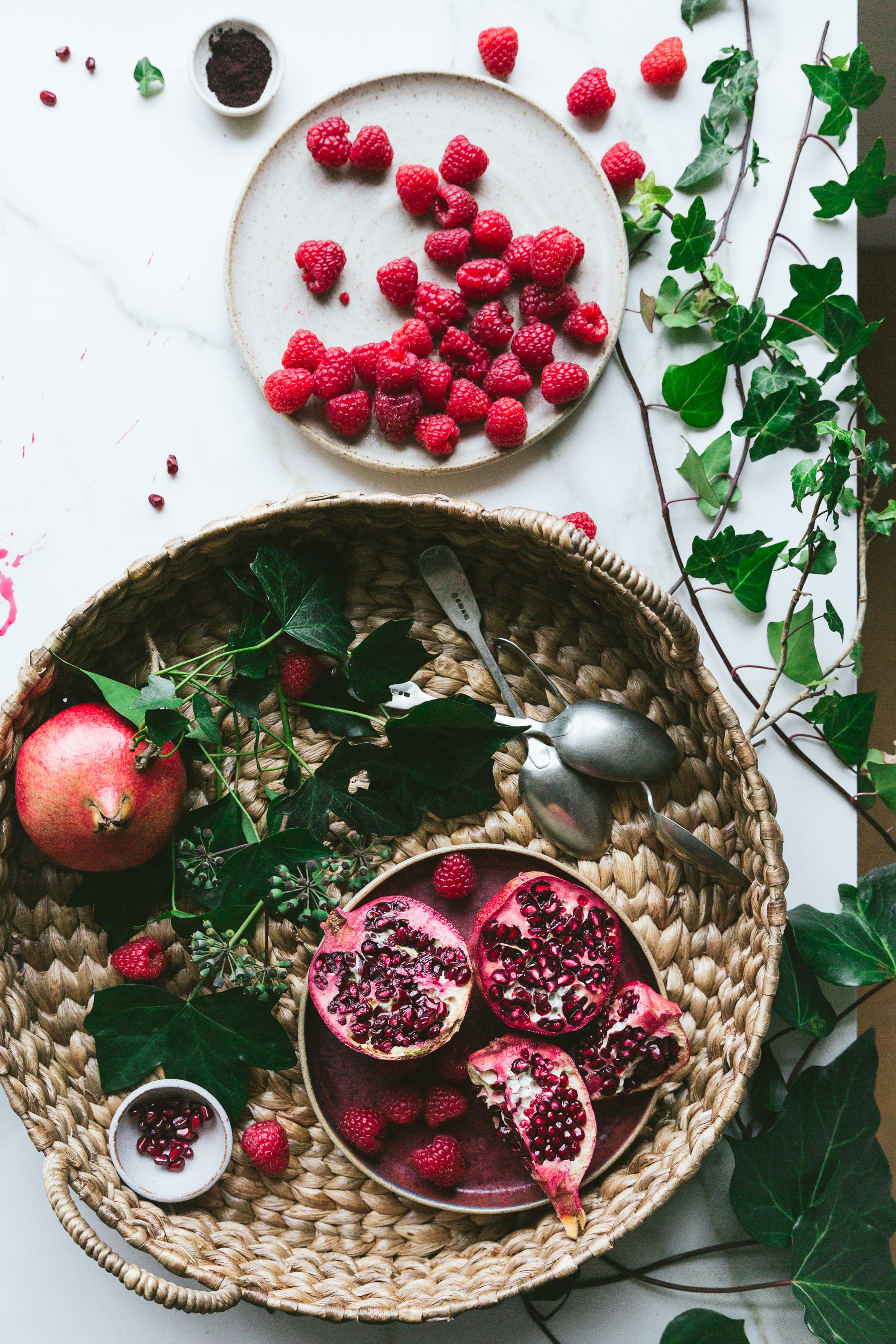 Instructions for making the smoothie
Place all the smoothie ingredients into a high speed blender until smooth and creamy. Serve immediately and add the toppings of your choice. Then enjoy! Keeps in the fridge in an air tight container for 24 hours.
Tip 1: You can use whatever type of milk you like – almond milk, soya milk or if you're not vegan, cow's milk should work really well too.
Tip 2: You can replace the raspberries for frozen cherries, mango or pineapple. All three substitutes should taste delicious.
Tip 3: On your own? Then feel free to half this recipe.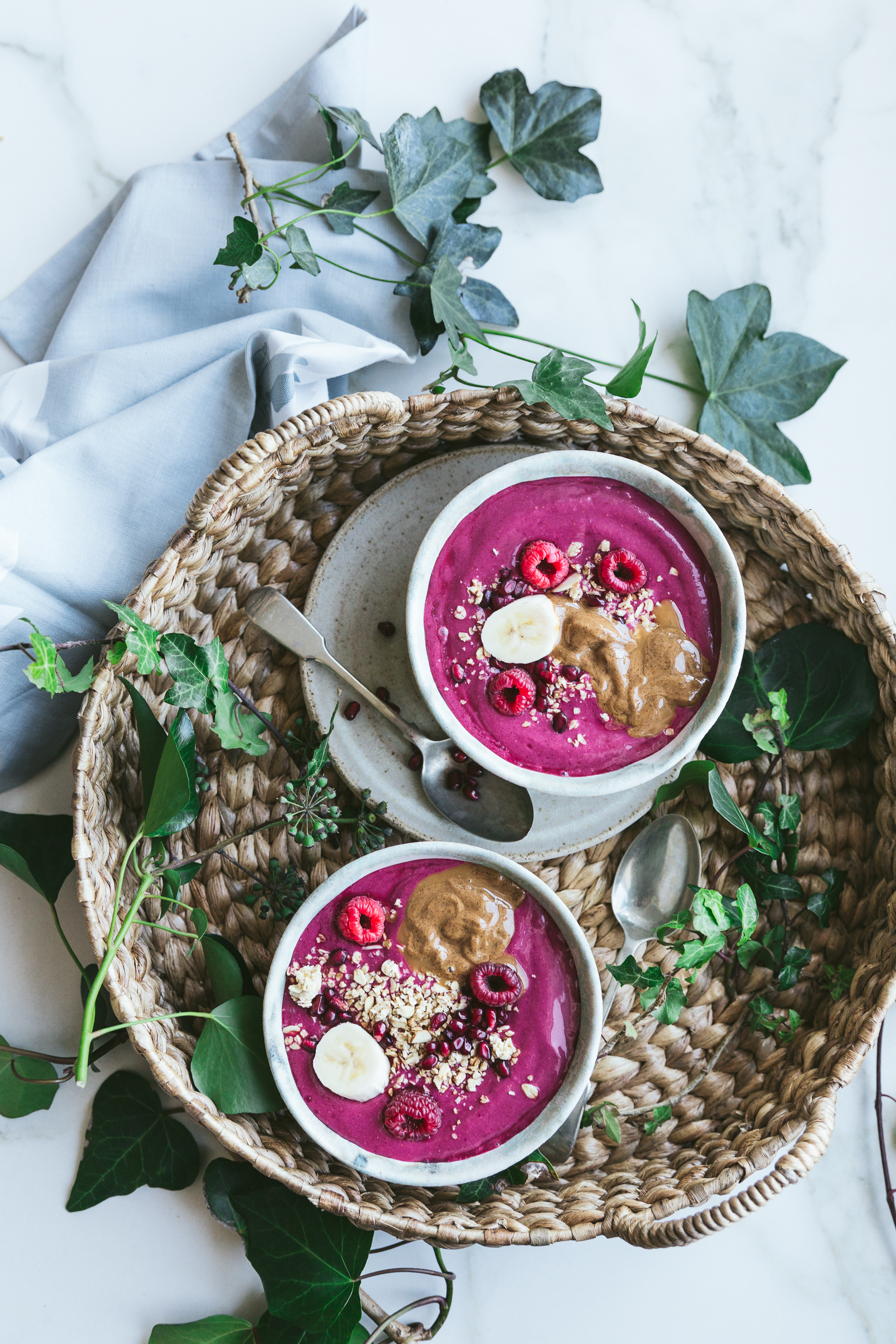 What's your super healthy go-to breakfast meal? Let us know in the comments below.
For more of Kimberly's recipes, head over to her blog here.