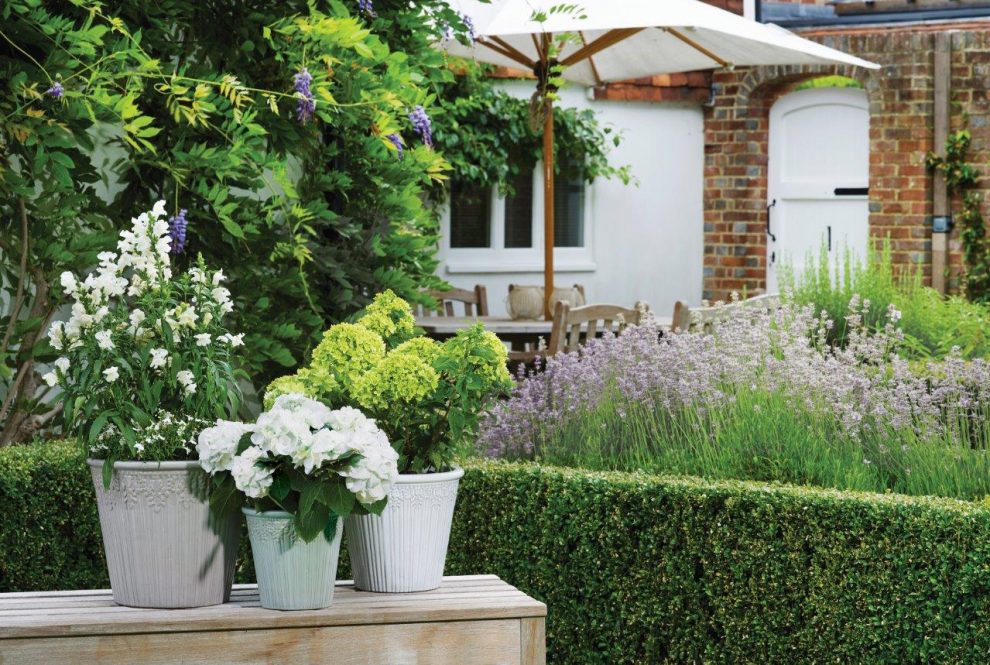 Help your plants thrive and make your garden pots last with these easy tips. read more
Now that spring has finally sprung and we begin to welcome in those warmer evenings, there's never been a better time to start thinking about making the most of your outdoor space. Especially as this week, the country's biggest celebration of gardening begins with National Gardening Week. But as with all outdoor planning, more than just design needs to be considered. Quality products that can withstand the elements are a must for any outdoor living space.
Perfect pots
If you feel the need to freshen up your outdoor area, the perfect way to add some instant colour and interest to any space, large or small, is with our Laura Ashley planters. Whether you prefer the timeless, handcrafted feel of the glazed Pelham range, the delicate design detail of our Edie range – or the traditional feel of the Pembroke, there is something to suit every taste.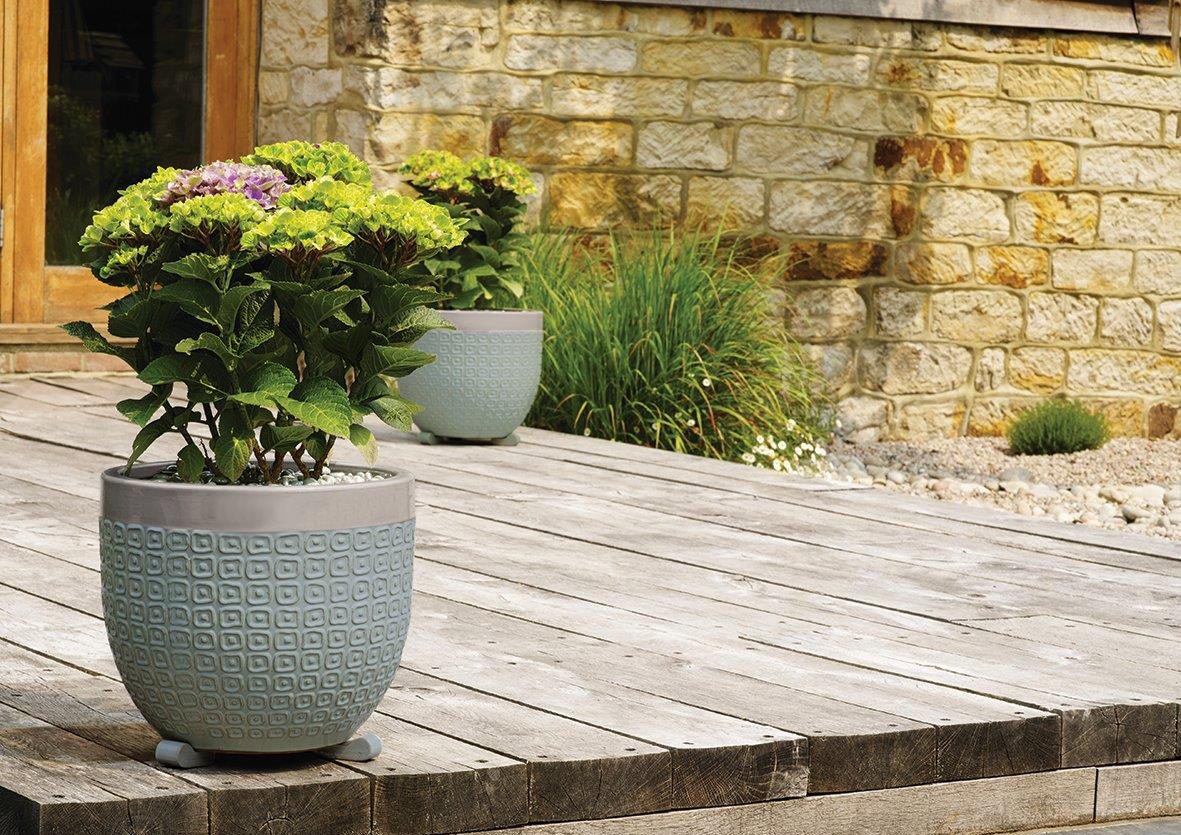 Once your pots are full with flora and looking fabulous, it can be easy to forget that on top of looking after your plants – it is also just as important to look after the planters that house them. These two top tips will ensure you get the best out of your pots whilst also providing the best care for your plants.
Drainage
It's a well-known fact that the key to raising a healthy plant is good drainage. Lesser known is that providing your plants with proper drainage also helps to protect your pots. Freezing water is a planter's biggest enemy and although we are coming out of the colder months, it is important to future-proof your planters from the start to help protect them from the frosts of winter. Without proper drainage, rain can make your soil waterlogged, can oversaturate your plants and can be detrimental to the insulation provided by your pots, especially those of the terracotta variety.
So when choosing a pot for your garden, look out for planter that has a drainage hole featured on its underside. This ensures that there is a spot that excess water can escape from. To add to your pots drainage, be sure to line the bottom of the your planters with broken up polystyrene, stones, or crock (broken terracotta) before adding your soil. This helps prevent the drainage hole in the planter becoming clogged and the soil waterlogged.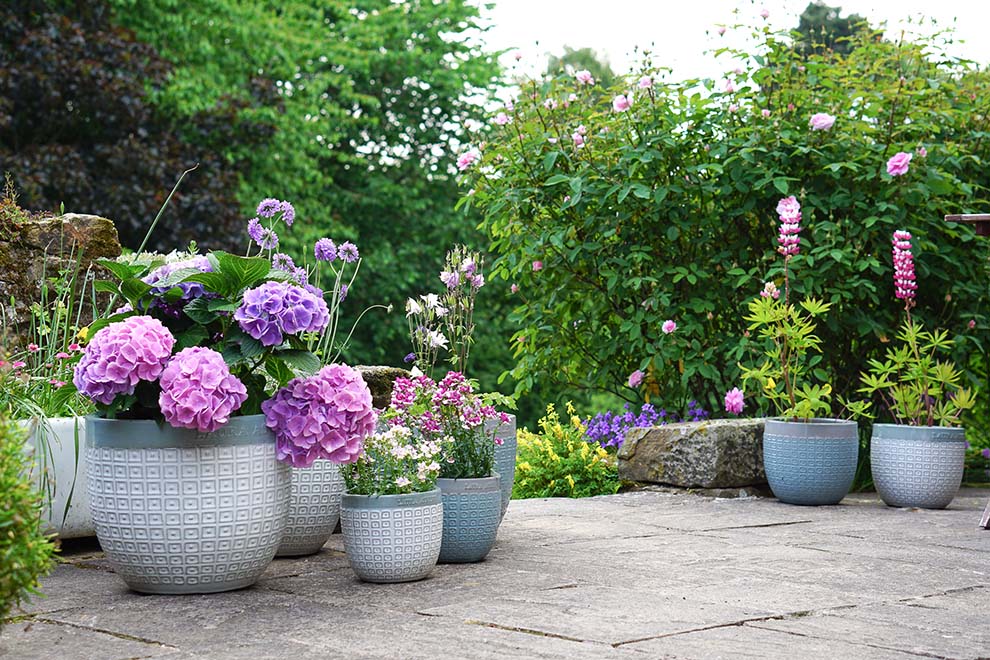 Sitting pretty
In winter, raising your planter off the ground using coordinating Laura Ashley pot feet is the perfect way to allow any excess water to drain freely from your planter, again preventing the pot from becoming waterlogged with a heightened risk of freezing. To survive the cold winters, preventative measures against frost are essential to ensure the health of both your plants and pots. To insulate your plants and protect the inside of your pots from freezing water you can even line the inner sides of your pot with bubble wrap before filling your planter with soil.
During the warmer summer months however the focus shifts from providing insulation to retaining water so your plants can grow. In this respect, he porous nature of glazed ceramic pots is perfect for retaining water in the heat.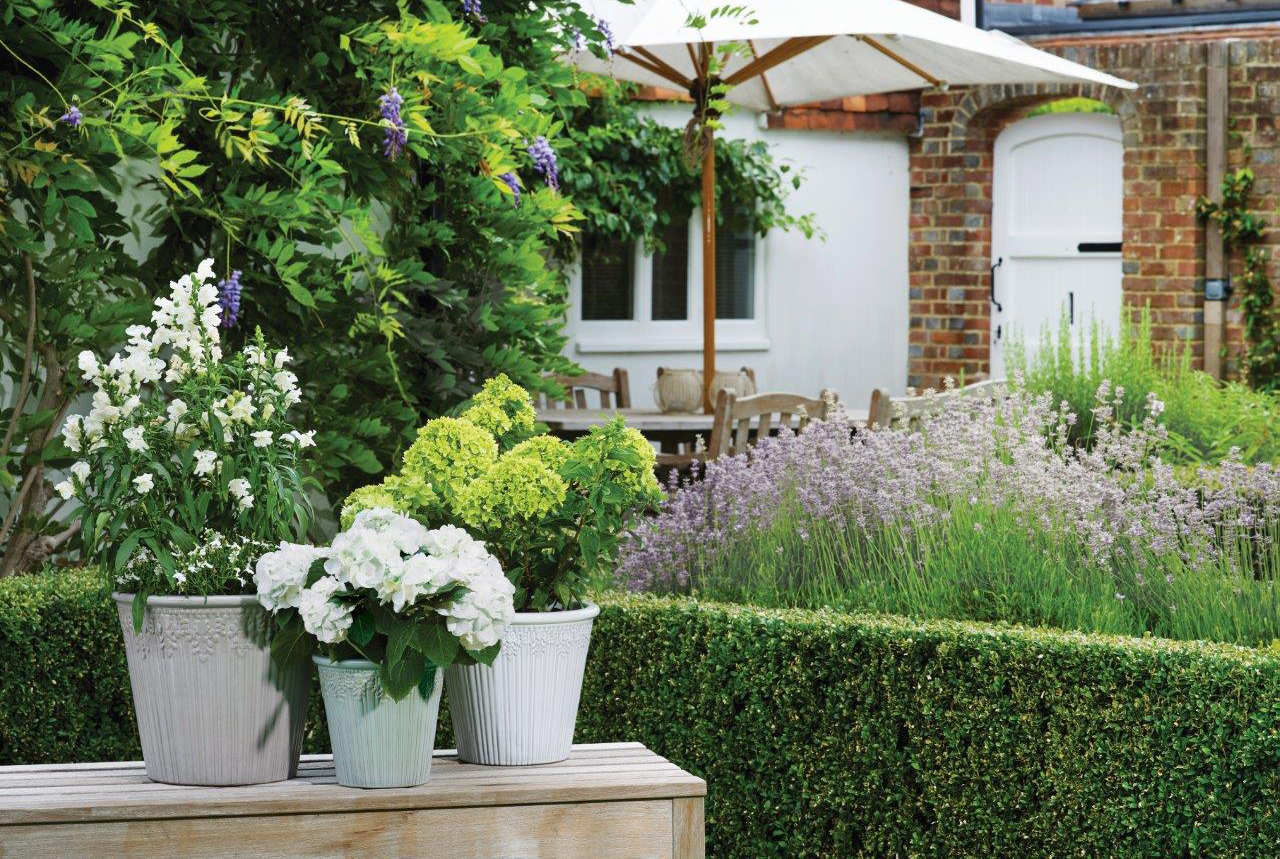 It is also a good idea to move your planter onto a saucer – Laura Ashley has a durable saucer range (available for all glazed ranges). This will help your planters retain water by limiting the drainage in your soil and keeping your plants nourished and healthy. Just remember to move the pots back onto pot feet once the temperature starts to drop and rain becomes more frequent.
As well as being stunning additions to any garden our durable planters are designed to last. These simple tips ensure that on top of keeping your pots looking fresh and new for years to come, you can also keep your plants happy, all year round.
For more information on the Laura Ashley Planters Range or just to browse our wide array of high-quality planters, click here.