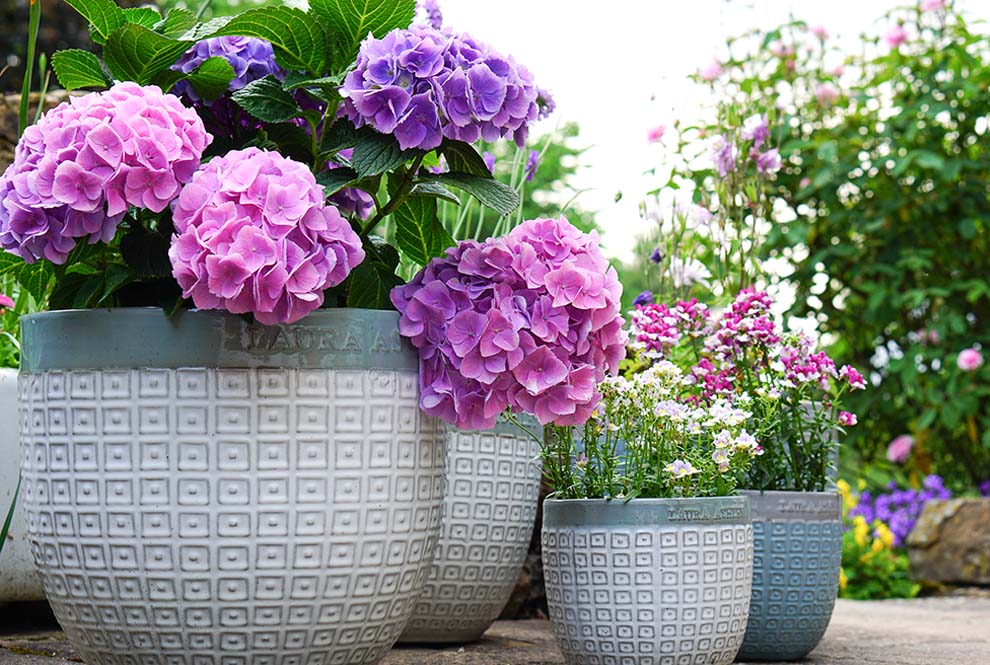 The lovely Rachel is here to give us an update on her gorgeously green garden read more
The lovely Rachel from The Ordinary Lovely is back to give us an update on her gorgeous garden.
Hello again!
I'm not sure if you remember but back in April, I shared a little bit about my family's recent move to the country. From a new build house with a small outdoor space to an old farmhouse-type property with 1.5 acres of land. (here's a full garden tour, if you'd like to have a look)
Having zero gardening skills and the inability to keep even a small houseplant alive, it's been an overwhelming change for us. Since everything started blooming with the start of the warmer weather, we've been incredibly busy trying to keep on top of it all. Or at the very least, not ruin the hard work of the previous owners.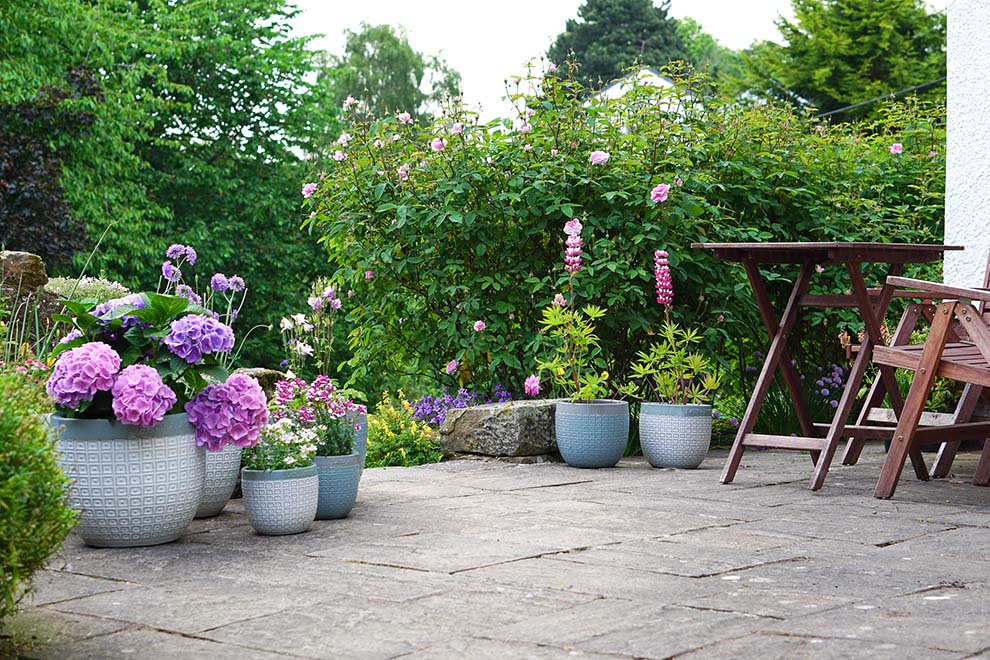 As I mentioned in my last post for Laura Ashley, with the help of the beautifully glazed terracotta Pelham plant pots. They are available in many garden centres across the UK. We initially started small and went for a quick win. Sprucing up the tiny patio in front of our kitchen window.
I planted heather and iberis snowsurfer, both of which I've since added to the patio wall with other alpine plants; English bluebells, which have moved to a patch of other bluebells; and primula which unfortunately didn't fare very well, I have no idea why.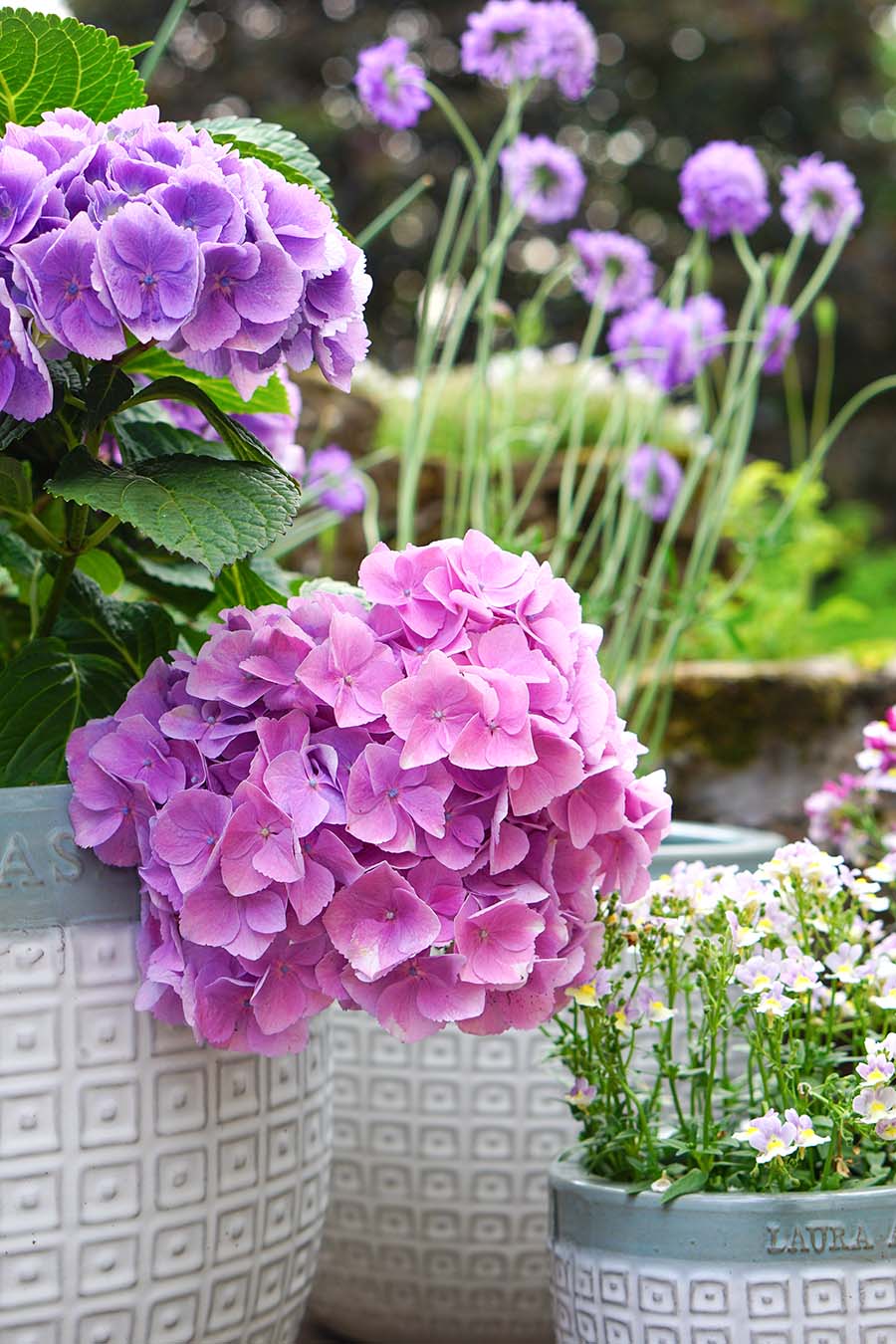 The large pot of kitchen herbs – mint, oregano, parsley, and rosemary. It has been an amazing success and is clipped from on a daily basis. If you have children, I've found any food-related planting to be a huge success when it comes to getting them to help out in the garden.
So, with empty pots and a garden fully in bloom, it made sense to opt for more colourful plants and flowers for the coming months. This is to make the patio feel like an extension of its surroundings rather than a separate space.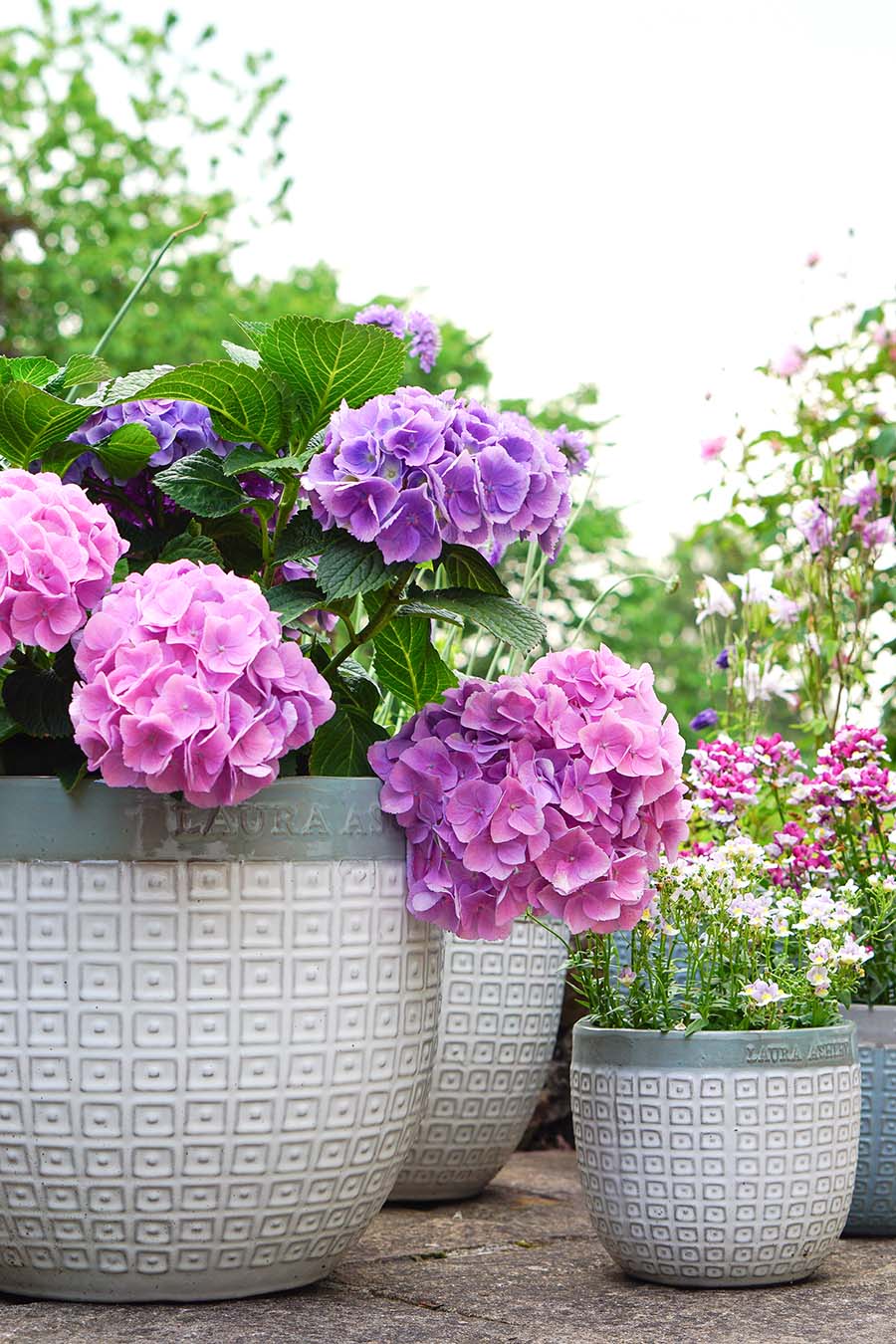 Inspired by the gardens at the Chelsea Flower Show, I headed to the garden centre with hydrangeas and lupins on my mind. I came back with an abundance of pinks, whites and purples. A gorgeous contrast to the pretty, muted colours of the planters.
Some I popped in the planters without repotting, others seemed to be already slightly too large for their garden centre pots. So I replanted them after buying an extra couple of bags of soil. It's easy enough to do but be gentle with those roots!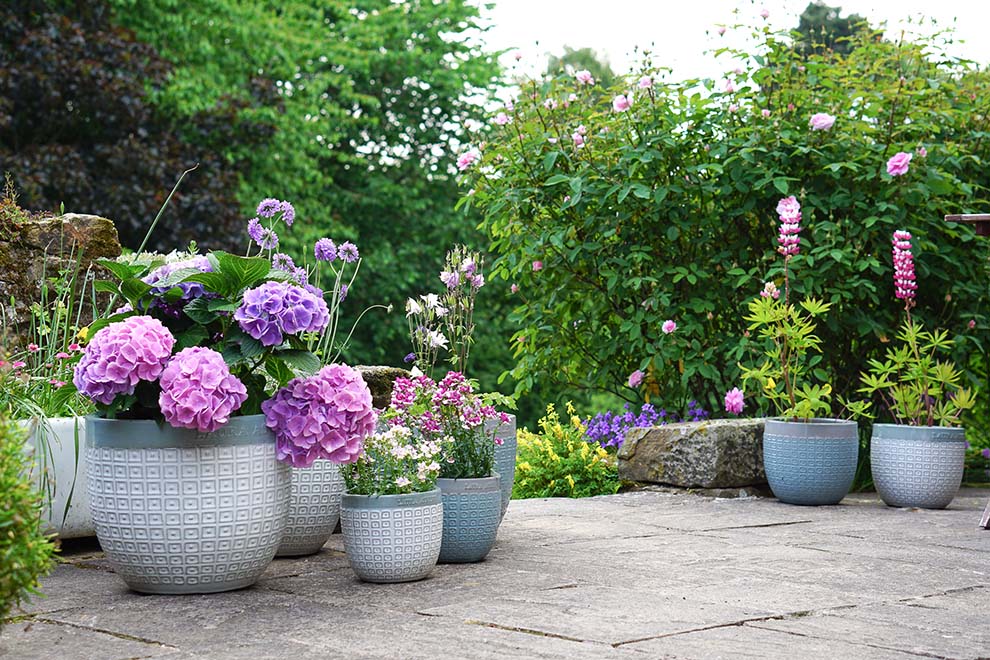 What was once quite a green space has been transformed into a colourful haven. It's a shady spot for a cup of tea in the morning and a sweet-smelling idyll for supper. We're lucky that the sun sets directly in front of it so we can happily sit outside until it's dark.
What do you think? I'm so happy with the planters and the additional colour that the hydrangeas and lupins bring. Fingers crossed they don't meet the same sorry state as the primula.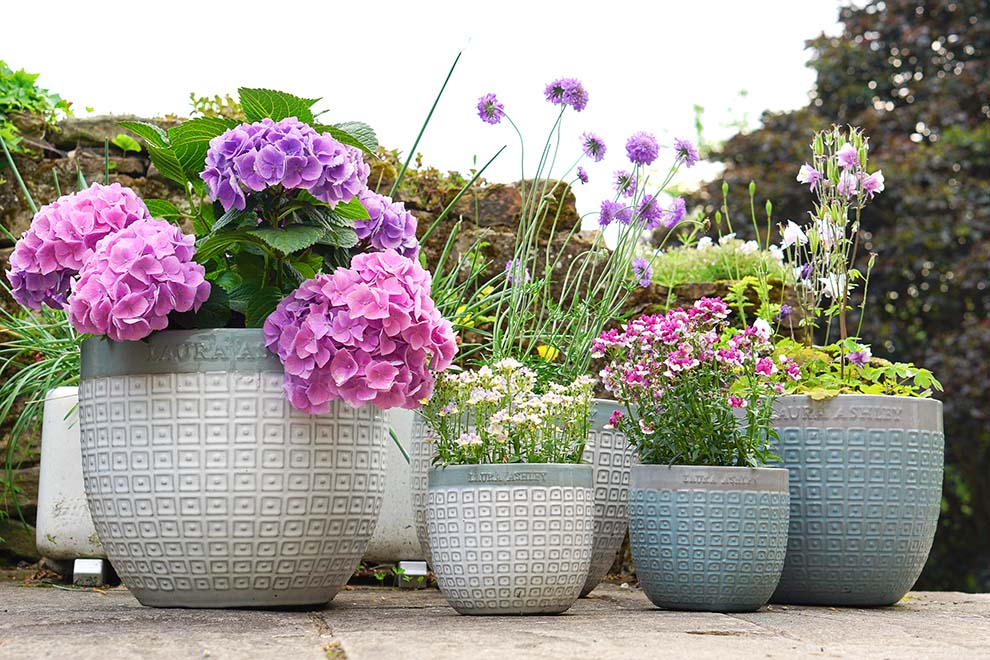 Do you have one of our Pelham Planters? Let us know below or @LauraAshleyUK