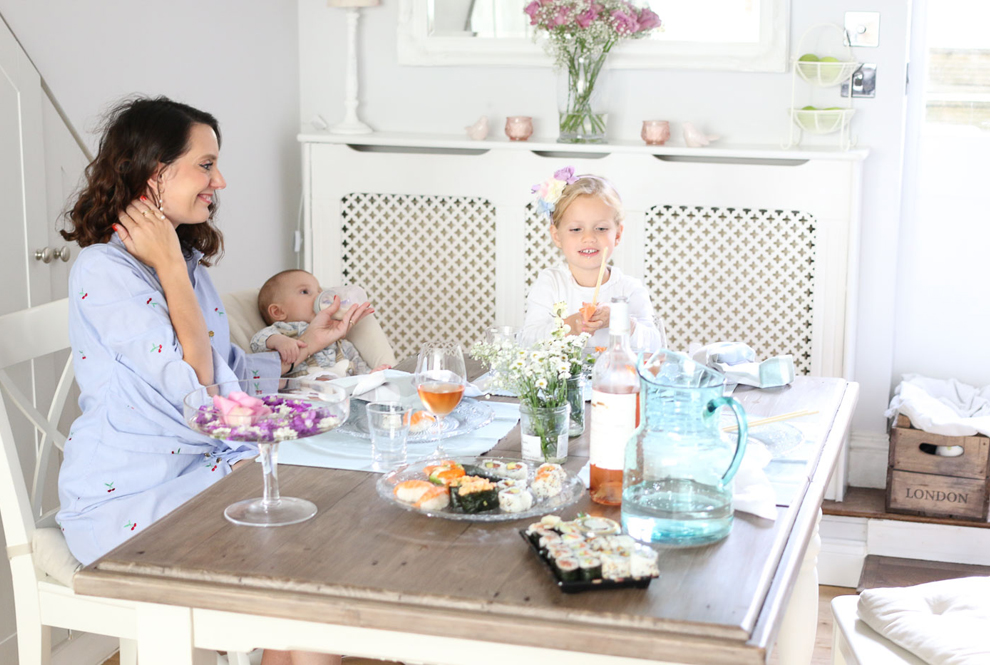 It's the end of the month so it's time to celebrate this month's blogger crush... read more
We can't wait for you to get to know our October Blogger Crush better as she really is the queen of a cosy home, so step forward Sara from Sara And Catherine's Tales.
Sara is originally from Italy but will admit that since living here she now sees herself as a true Londoner, sharing top tips with her followers about the best places to go. Sara shares her beautiful London home with her husband and 2 gorgeous children; Catherine & Harvey. Her use of colour is something that we can all appreciate with every room of her home carefully considered from furniture down to the accessories. You can see more of her home in her article Autumn Chic and How To Turn Your Rented Home Into A Dream Place.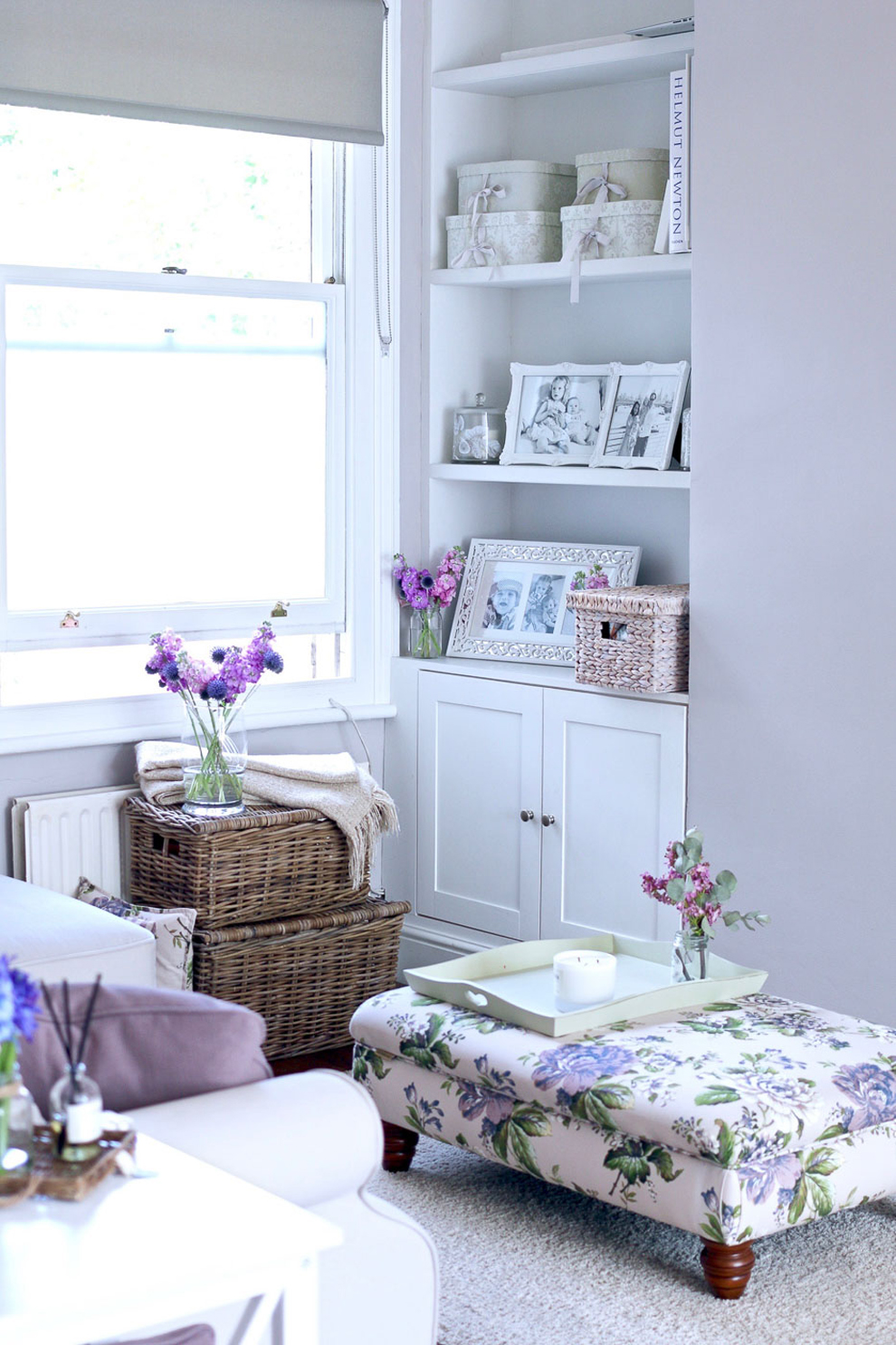 Photography is her passion and she's really very good at it. We can't help swooning over her Instagram on a daily basis. But enough from us, let's hear from the lady herself.
HOW DID THE BLOG THE SARA & CATHERINE'S TALES COME ABOUT?
I started blogging in December 2014. I will always remember that day: I was very excited to tell my husband as I previously opened a fashion blog just to close it shortly after. I didn't want to disappoint him as he was so supportive and I felt like I let him down when I stopped blogging the first time around. The fact is that, despite loving fashion, that niche wasn't for me.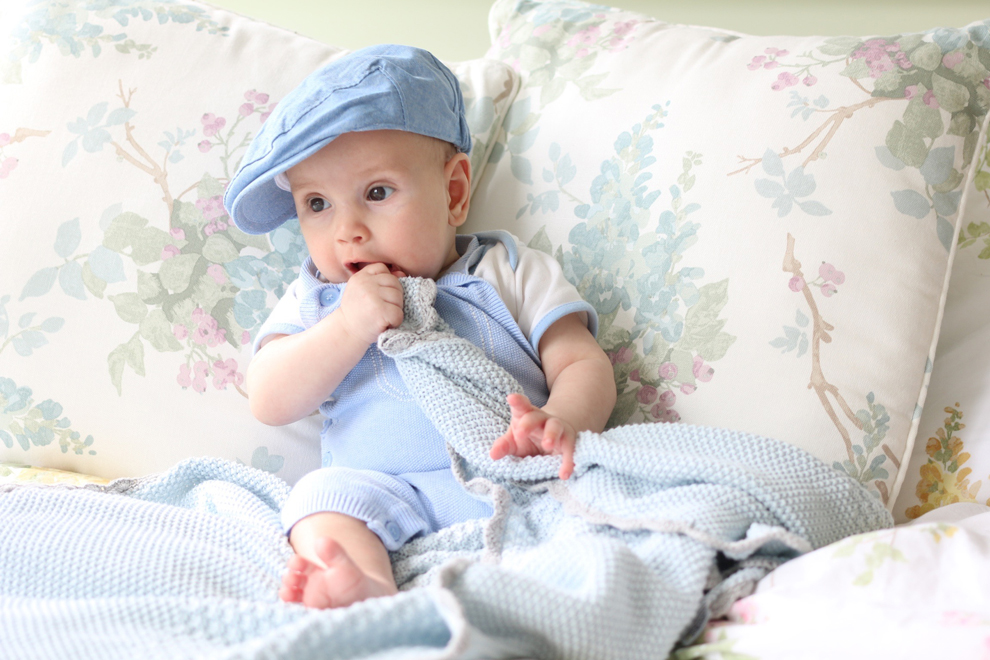 After becoming a mom I really felt the need to have something for myself; an outlet to showcase all my passions. I'm very sociable, I love networking and especially I love photography, I always have: I inherited this passion from my grandfather and I'm happy that we have something that connects us so strongly. For all of these reasons a blog seemed the right way to go. At the beginning my pictures were very average but, with a lot of practice (and by finally ditching my phone) I improved and I'm constantly trying to make my content more visually captivating.
WHAT DO YOU ENJOY MOST ABOUT BLOGGING?
Since starting my "blogger journey" the passion and dedication I've put into this hobby/job has grown exponentially. I love to be out there, trying to inspire people and help them with some little tips or by sharing my true feelings. Some of my posts are very personal and I like that: it makes others see that, behind pretty pictures, we live a very normal life and, often, it is hard to juggle everything.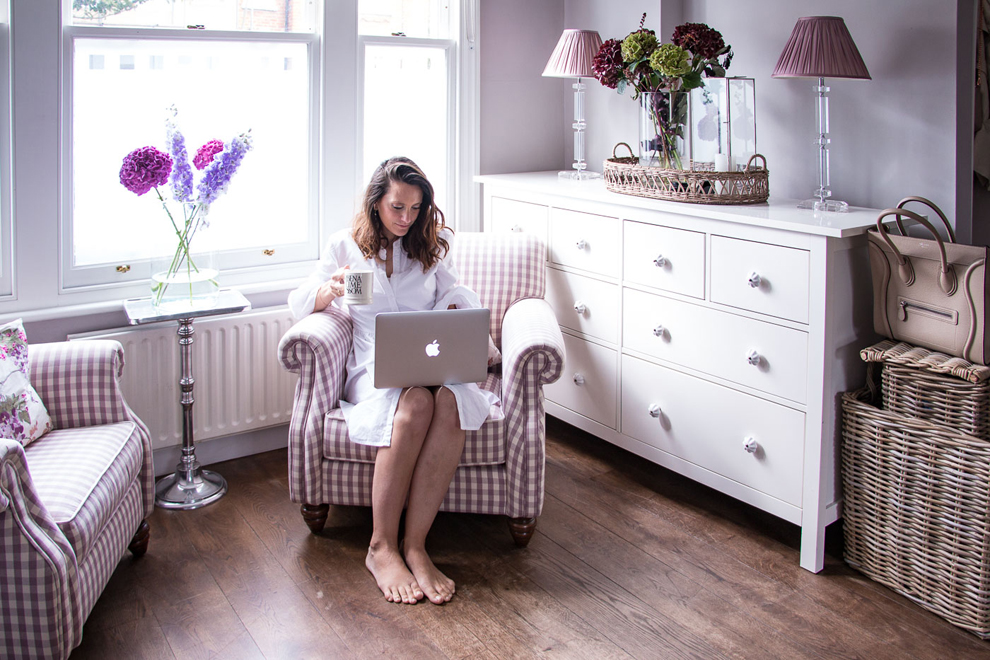 Blogging is my daily pleasure; I think it makes me a better person really. Also because of it, I had the chance to meet so many inspiring people and do amazing things. It is hard work but, for me, it is so worth it. Every day I look forward to when the kids are both in bed so I can sit with a cuppa and get some work done; it is one of my favourite moments of the day.
WHAT INSPIRES WHAT YOU WRITE?
Everything I like and that I find worthy to share. As I'm quite an anxious person I try to focus on positivity and on "the pretty side of life".
I enjoy sharing anything that makes me feel good: a cosy interior, a pretty café that we just visited, a yummy recipe etc etc.
PLEASE SHARE WITH US YOUR TOP THREE BOOKMARKED BLOGGER
My top favourite at the moment is Lauren from Hunter and Heels: her content is aesthetically perfect, so bright and crispy and, being a visual person, I love to scroll down her pictures as much as I enjoy reading her stories. Another blogger crush is Laura Ann from The Pretty Diary: we share the love for flowers and I really enjoy reading what she and her wee boys are up to. And last but not least: Sam from Dove Cottage, her house is such a dream and I always get inspired by her pictures.
WHAT ARE YOUR MOST COVETED PIECES FROM LAURA ASHLEY?
I'm literally obsessed with the Paloma large candlestick bases, which I have paired with two Fenn amethyst shades. They perfectly match my armchairs and my gorgeous Wisteria Grape embroidered cushions. I'm so pleased with this little corner in my living room, it has such a cosy vibe and makes me want to curl in the chair every evening to do some work. I'm also a huge fan of the Wisteria duck egg items which I have in my bedroom: the beautiful frames and the cushions give the room a calm and soothing feeling, which I love.
Thanks Sara it's been great getting to know you better. Make sure you check out her blog and don't forget to follow her on Instagram. Who do you think should be our next blogger crush? Let us know below or on Twitter @LauraAshleyUK 
Read the latest articles on the Laura Ashley blog here: WHAT TO DO THIS BANK HOLIDAY WEEKEND and CREATING A STYLISH INTERIOR SPACE FOR YOUR DOGS