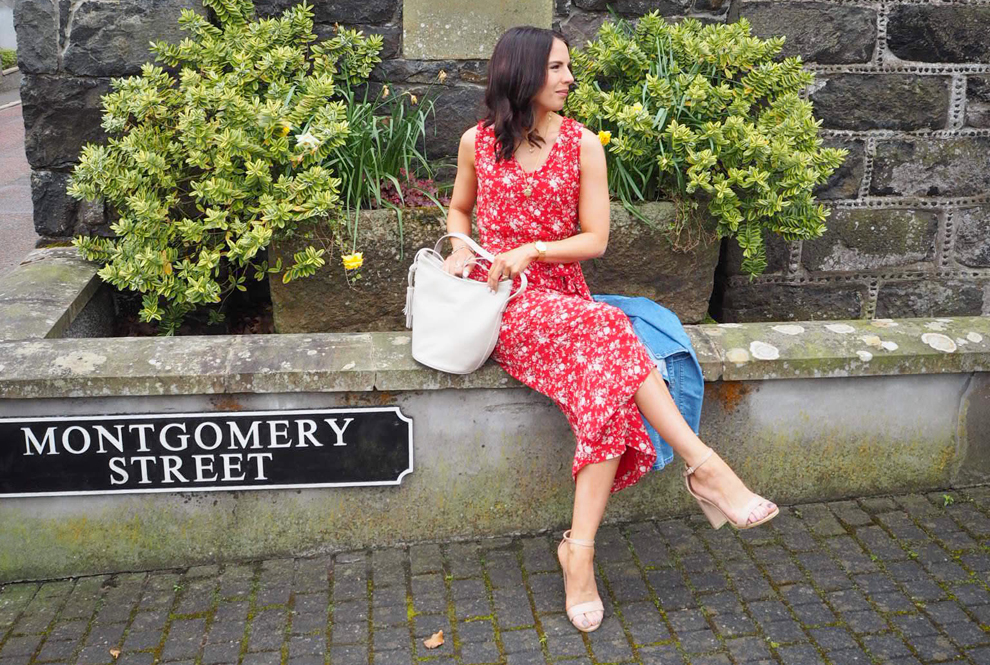 Meet the blogger we're crushing on this month... read more
With summer around the corner now is as good a time as any to add a little sunshine to your day and introduce this month's worthy Blogger Crush. Step forward please Anna from Blossoming Birds. Anna's blog started in 2015 when she was pregnant with her second little girl and we can't thank her enough for starting it. Her blog is a lovely mixture of fashion, home and babies and we can't get over how cute her little birds Bella and Annie are. With husband Colin thrown in there too Anna's home life really is family goals for us.
Anna has even made a little cameo on our blog with her dreamy Scandi Inspired bedroom as well as inducing serious outfit envy when she wore our Red Floral Jumpsuit.
We love her style, we love her home and we just generally love her so let's here more from the lady herself…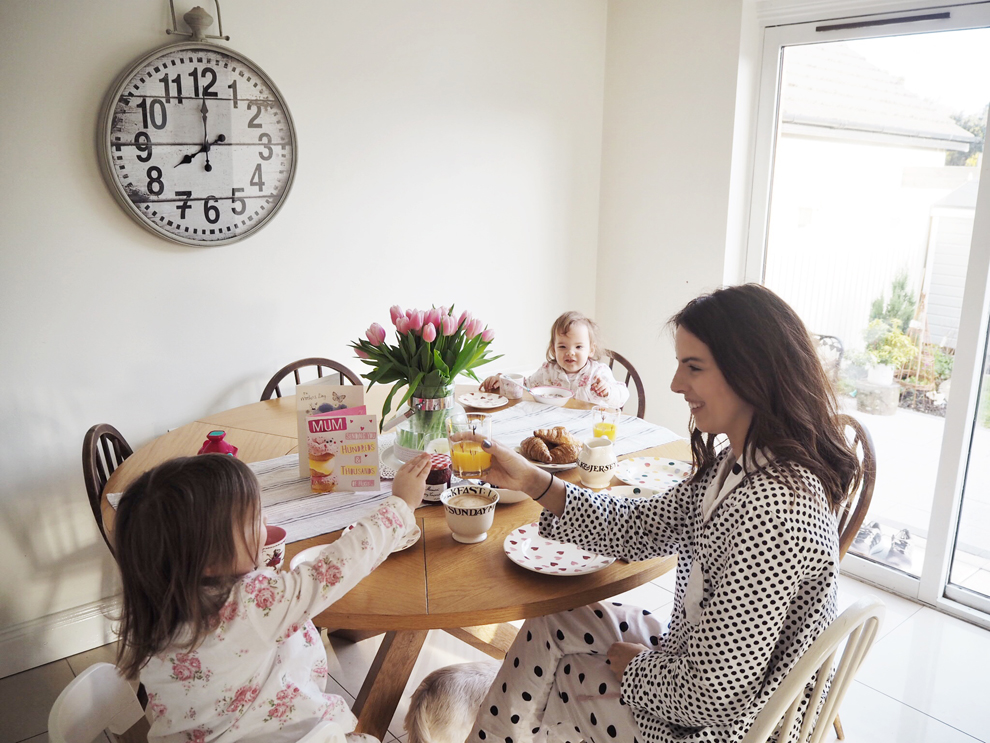 HOW DID THE BLOG BLOSSOMING BIRDS COME ABOUT?
I was off on Maternity leave with my second little girl and started to use Instagram as a way to 'document the everyday' and the blog was an extension of that with a little more creativity.
I love that the blog turned into a hobby, something I could do without organising a babysitter for and now 2 years on I'm enjoying it as much as ever.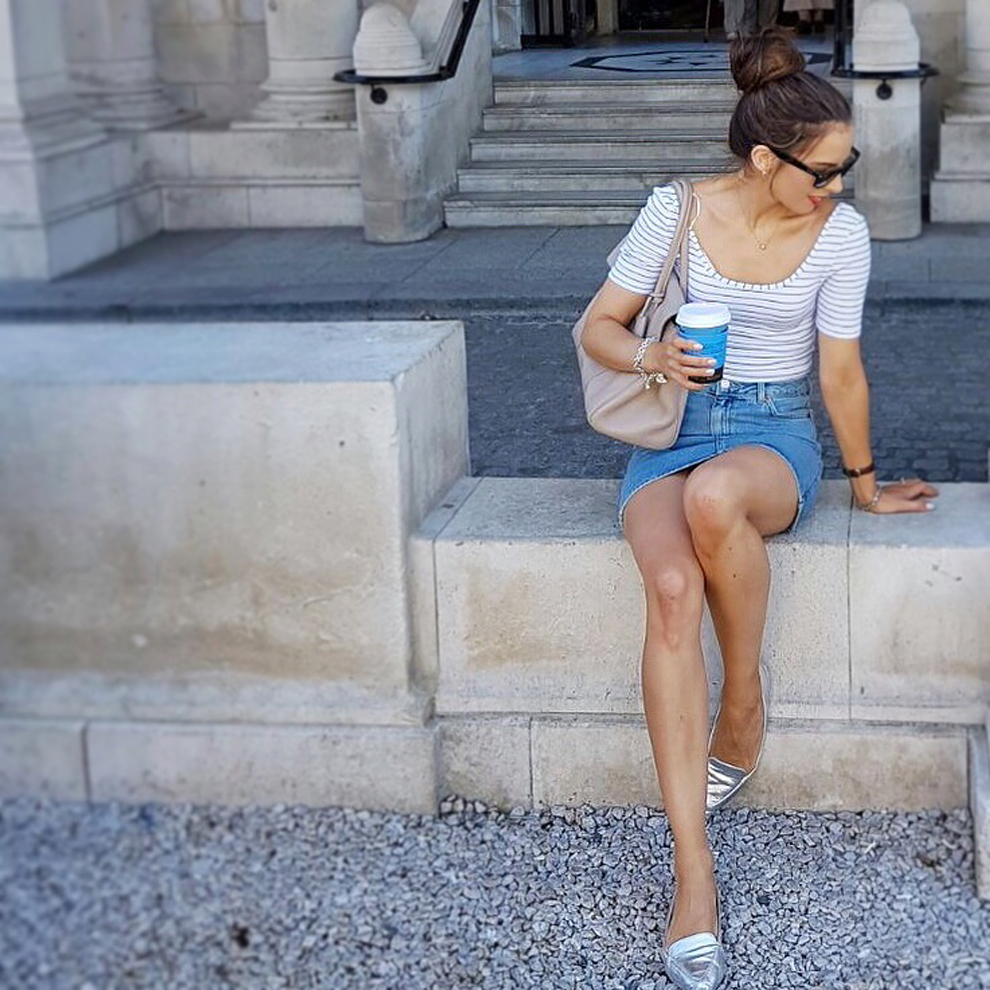 WHAT DO YOU ENJOY MOST ABOUT BLOGGING?
I love that I have a diary now through it, documenting key events in our lives and with little letters to the girls. The blog has encouraged me to take pictures and learn a little more about photography which has turned into such a hobby and love of mine, but most of all I have loved the people I have met, the friends I have gained and the giggles we have had…
My mood for sure! I write on a whim and I don't plan many blog posts, between working, having 2 little ones under 4 and trying to keep a house in half decent shape it can be hard to find the time but when I feel passionately about something I can write it down quickly and just post.
I also have a love for interiors and fashion so posts like these will be a little more planned and I try to do a few per month.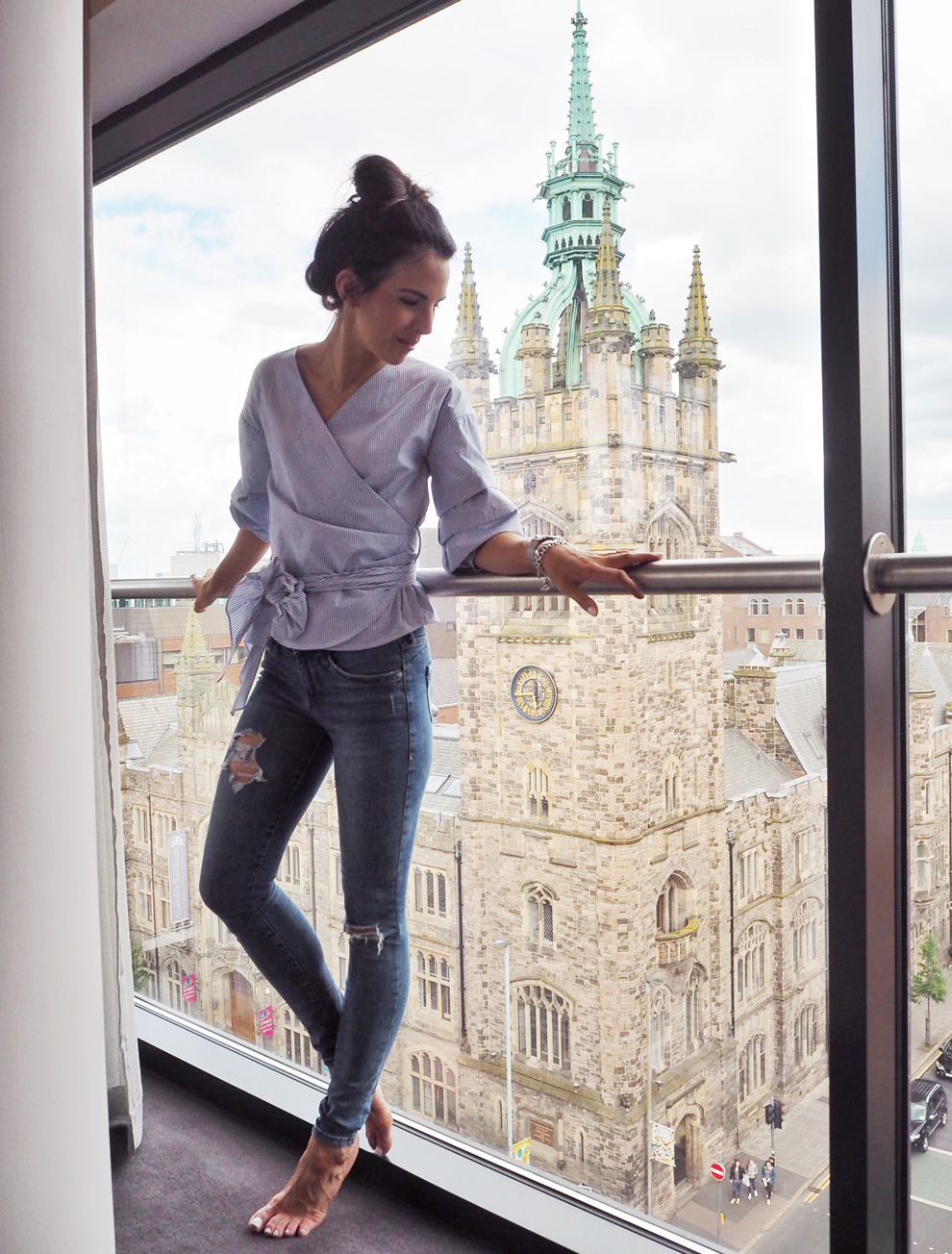 PLEASE SHARE WITH US YOUR TOP THREE BOOKMARKED BLOGGERS
Ohh it has to be…
Life At The Little Wood – Blogger Emma's words can give me goosebumps, her pictures and children are beautiful and her home is just utter perfection!
Within These Walls – I love Blogger Cara's style, her honest words and the ability to make me laugh out loud when reading her posts.
Roses & Rolltops  – I love Rebecca's home renovations and style, always gives me inspiration and her travel diaries make me want to grab my passport and jump on a plane.
Ohh and 2 more for good measure  Meet The Taylors another mama juggling business and babies and also the most inspiring lady I have ever had the pleasure to meet A Little Bit Of Life… well worth checking out.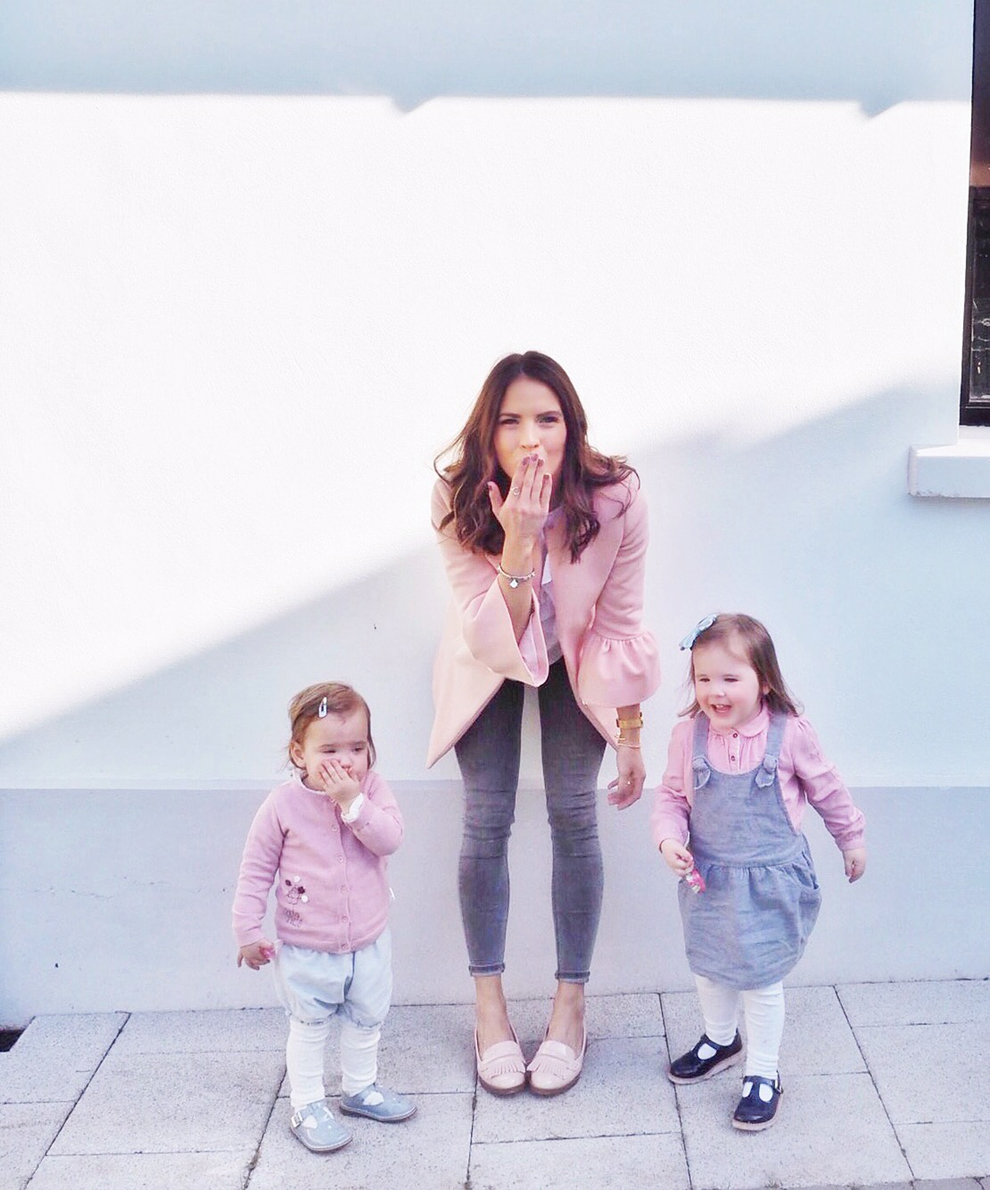 WHAT ARE YOUR MOST COVETED PIECES FROM LAURA ASHLEY?
Ohh goodness, the thing about Laura Ashley items is that they are timeless, I love the throws and decorations I've had for years but I think it has to be our white embroidered bedding… there is nothing like climbing into bed in fresh white, crisp sheets and I also love my floral jumpsuit I got recently and know I'll be wearing it for years to come!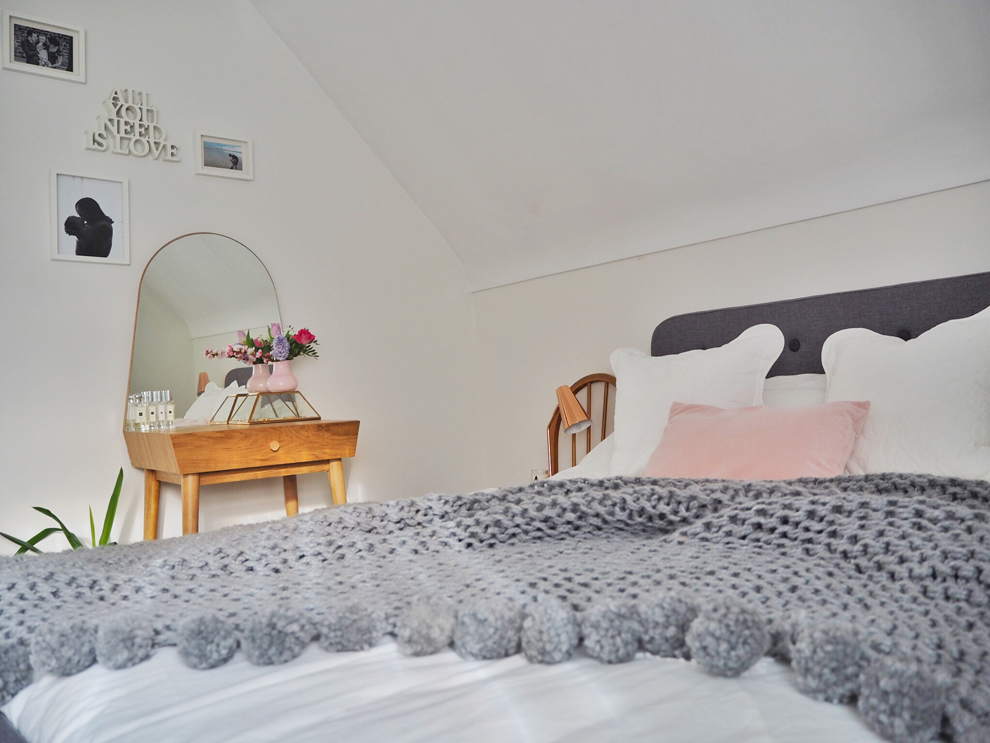 Thanks Anna for sharing a little more about yourself and for being a great blogger crush. Make sure you check out her blog and don't forget to follow her on Instagram. Who do you think should be our next blogger crush? Let us know below or on Twitter @LauraAshleyUK