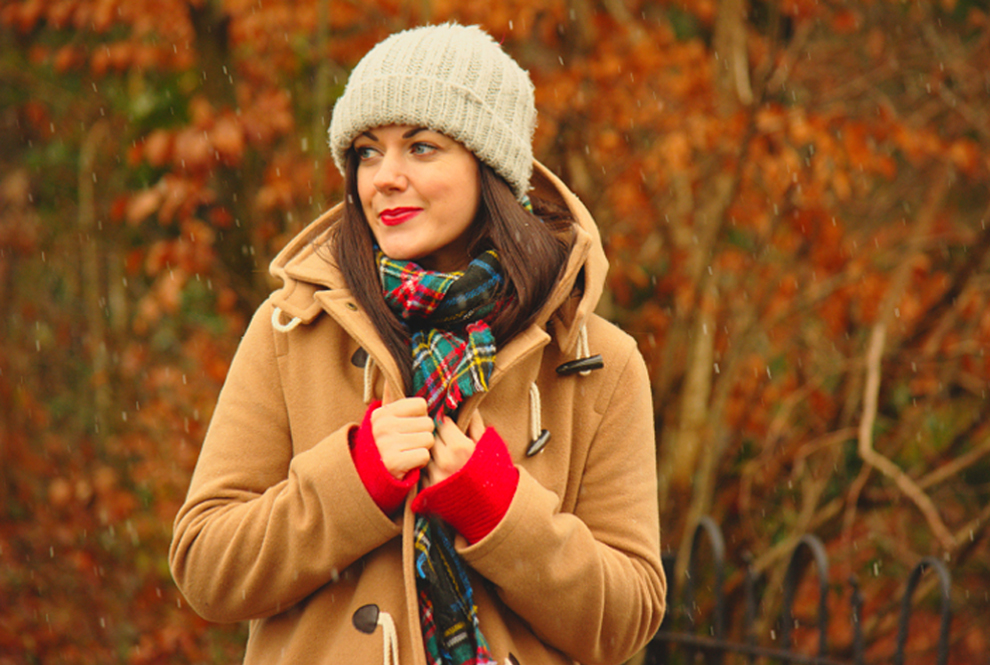 Join us as we meet our final blogger crush of 2017... read more
It's December which means it's time to meet our final Blogger Crush of 2017! We've loved working with so many fabulous bloggers over the year and one of those is the gorgeous Rachel from Rachel The Hat.
Her love of fashion and all things bright and beautiful has resulted in many successful features where we truly see her fun personality. All we have left to say is thank you, Rachel, for just being fab and also being our December Blogger Crush.
HOW DID THE BLOG RACHEL THE HAT COME ABOUT?
I've loved fashion and style for as long as I can remember, putting a great outfit together has always been my creative outlet, it's my equivalent of putting paint on a canvas. But after my son was born I lost my way entirely. I lived one day to the next in baby stained pj's and sportswear (but without doing the sports) and felt like along with the sleepless nights and the completely dependent small person  (who was beautiful and totally worth it of course) I lost my identity.
I needed a reason to start getting dressed every day, and my sister suggested something she had just heard about called blogs. She had started following some craft blogs and suggested I looked for some fashion blogs, After finding a few American blogs (this was almost seven years ago now and had yet to really launch in the UK) I was completely in awe of these ladies who posted their outfits online. Next thing I know my sister had started my blog for me and I was writing and posting pictures of my outfits.
WHAT DO YOU ENJOY MOST ABOUT BLOGGING?
I enjoy lots of things about blogging, the online supportive community is quite simply the best. It has been great for me as I've gotten to e-meet (and sometimes actually real life meet too) people who have the same interests as me and love to talk clothes, style and online life. That in itself has been such a wonderful thing for me as a lot of my 'real life friends' don't have the love for fashion as much as I do. Finding my tribe has been brilliant.
I also love the fact that I've been documenting my outfits for almost 7 years. If you look back through my archives you would be in for a real laugh as a lot of my earlier outfits are very different to my style now, but its fun to see how I've evolved and grown both as a person and in style over the years. So for me having an online diary of sorts has been great. I also love that I get to write. Some weeks I may not have much to say, but other times I will and this is my little platform to talk and write about things and that is brilliant to be able to voice my thoughts and opinions.
WHAT INSPIRES WHAT YOU WRITE?
Reading books inspires me to write, I love reading and devour books weekly. I also love to read blogs on all sorts of subjects, not just fashion. Talking to my friends will often spark an idea for a blog post for me or even the weather. Inspiration comes in all sorts of forms. Writing to me is as important as the images, I love a blog with a personal voice. We can all buy magazines with editorial content that is perfect, but if I read a blog it will be because I like that blogger's voice and can hear it in her writing. Blogs, for me, are a more personal form or writing and I love friendly content.
PLEASE SHARE WITH US YOUR TOP THREE BOOKMARKED BLOGGERS
Not Dressed as Lamb: Catherine is inspiring and always a mine of information for bloggers, her images are always phenomenal
Honest Mum: beautiful person inside and out, Vicki writes with earnest and supports other mum bosses and women all around
The Fashion Lift: Fran has the best picks for fashion lovers, her taste is always on trend with some fun twists and some classic staples.. so something for everyone.
WHAT ARE YOUR MOST COVETED PIECES FROM LAURA ASHLEY?
My duffle coat is one of my favourite items I own. I recently wrote a blog post about how everyone should have a duffle coat.. they're such a great winter staple!
I also love my Laura Ashley Bags, I have two and they're both such great quality and lovely and bright, perfect for adding a pop of colour to any outfit.
Have you got someone in mind for our next Blogger Crush? Let us know below or @LauraAshleyUK.
Read the latest articles on the Laura Ashley blog here: WHAT TO DO THIS BANK HOLIDAY WEEKEND and CREATING A STYLISH INTERIOR SPACE FOR YOUR DOGS