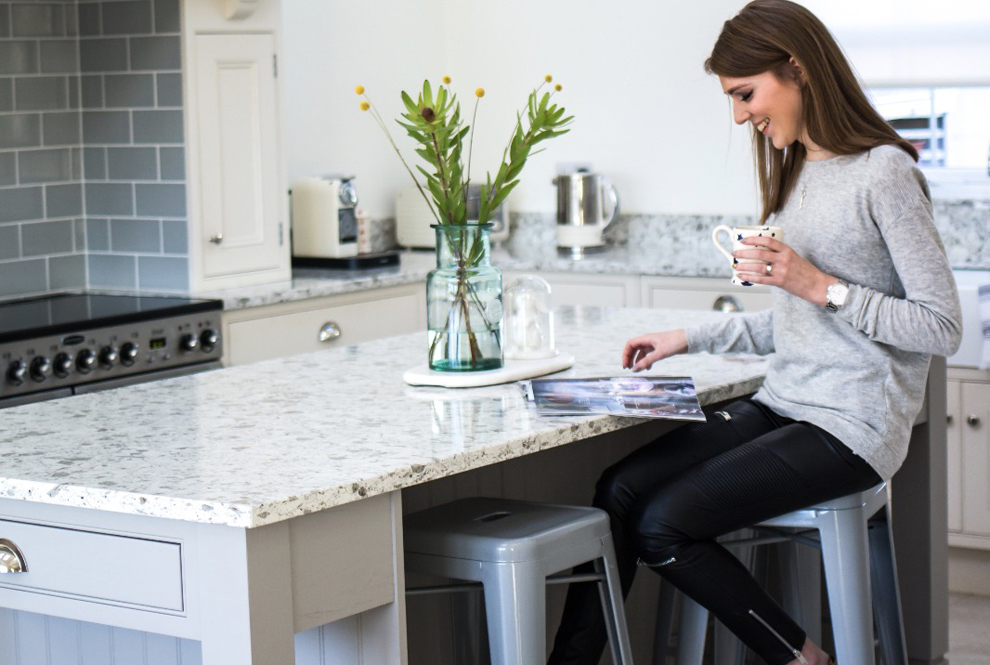 Join us as we celebrate this month's blogger crush... read more
We're so excited to introduce this month's blogger crush, mainly because we get to show you her amazing home that we just can't get enough of. So please step forward Judy from French Grey Lifestyle…
Judy has a passion for interiors and it clearly shows, we particularly love her obsession with the colour grey which features as the perfect subtle shade in her home. She has even done a couple of Instagram Takeovers and our followers were all in awe of her stunning abode. Enough for us though let's hear from the lady herself…
How did the blog French Grey Lifestyle come about?
I started off on the whole adventure in 2014 taking little snaps of my home and posting them on Instagram. I built a lovely little following of friends who encouraged me to start my own blog but at that point I just didn't have the time or the confidence! I was feeling a little under the weather and had some time off work so it felt like the perfect opportunity to start blogging! French Grey Lifestyle is mainly about interiors but I also love to write about travel, food and I have a passion for mental health too as I am a Mental Health Professional between 9 to 5.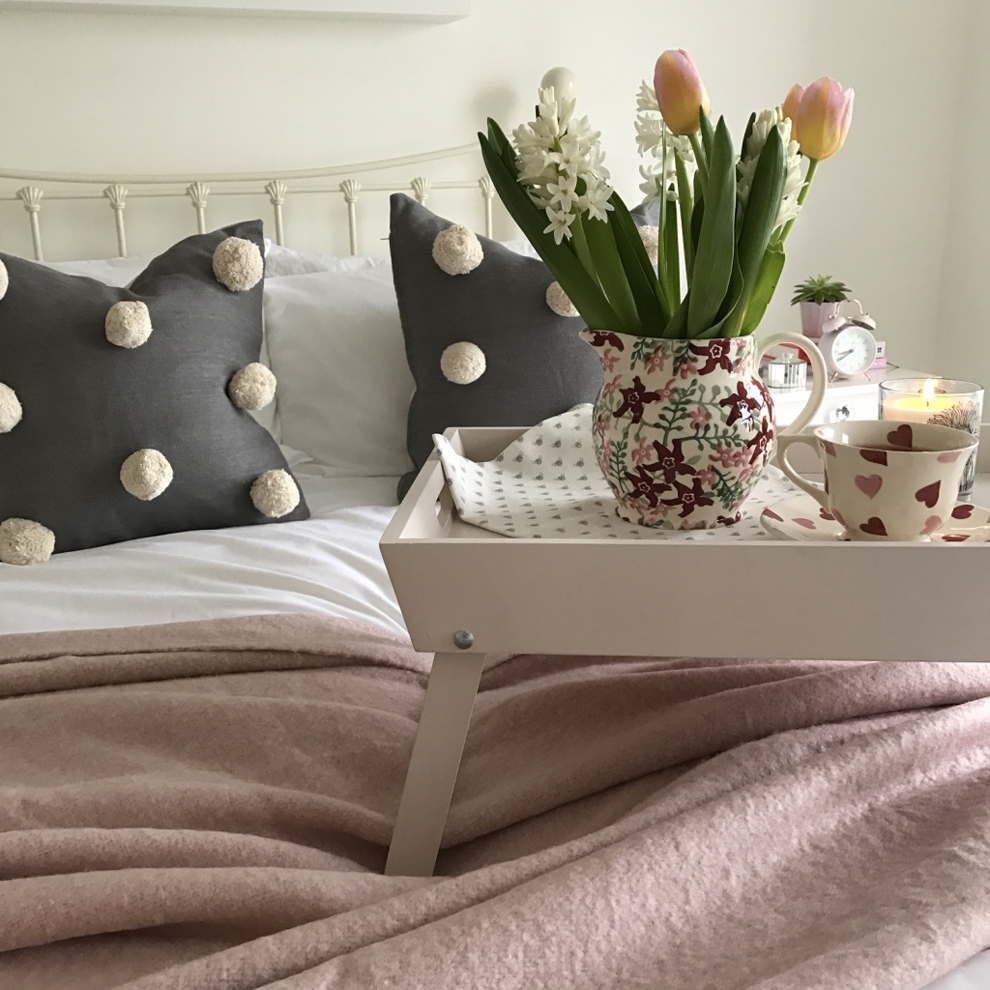 What do you enjoy most about blogging?
Blogging for me is a little escape and lets me express my creative side as my day job can be very serious and we all need a little outlet! The best thing about blogging has been connecting with like-minded people and I have struck up some great friendships that I know will last a lifetime. Blogging has also opened up some really interesting opportunities for me that have enabled me to step outside of my comfort zone. I had no idea that when I started off blogging in my PJs from the comfort of my living room that somewhere down the line I would be featured on Laura Ashley Blogger Crush, speaking at Homeware Events or collaborating with global brands…it still seems a little surreal sometimes.
It's really given me the chance to develop and challenge myself and I am thankful everyday to have had the opportunity to do so.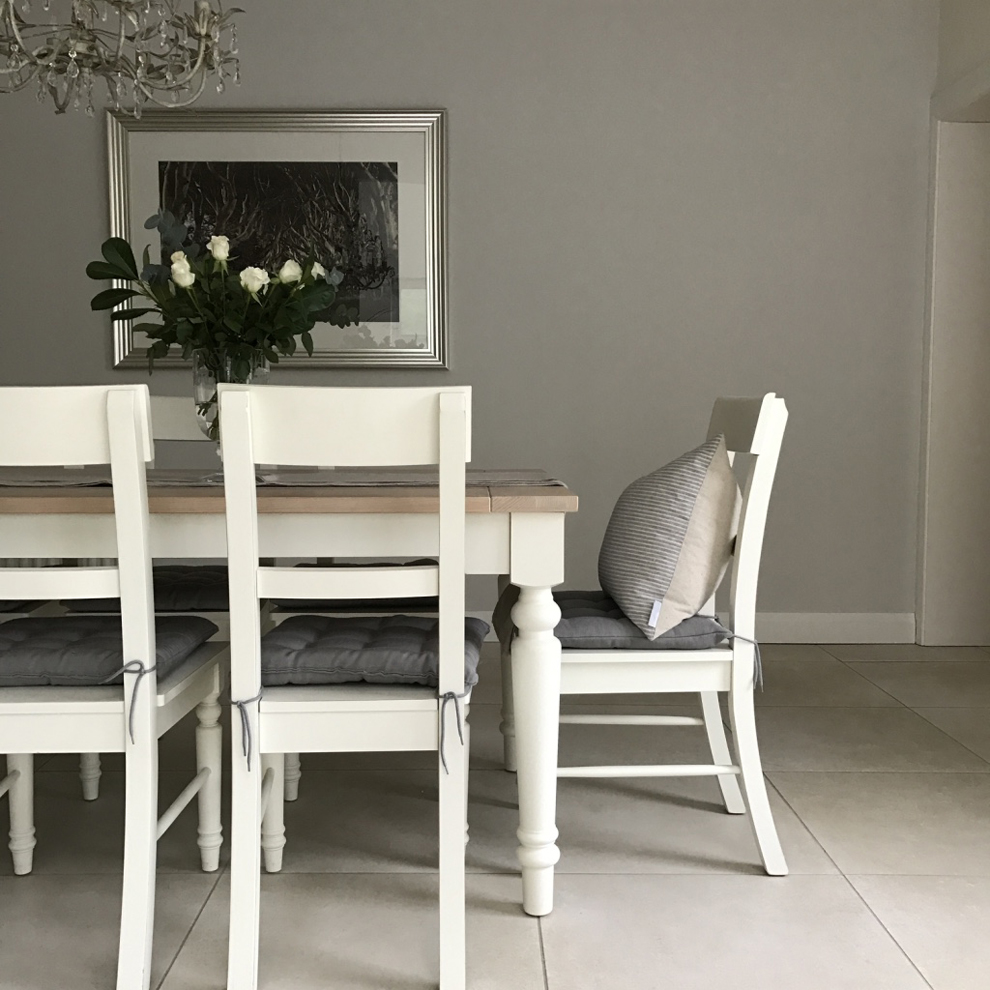 What inspires you to write?
I'm not one to plan what content I write, it's really supposed to be a hobby and I like to try and keep it as such so that it doesn't feel like 'work'. Blogs are usually inspired by something simple such as a new home accessory that I've bought or something that I've read online, it's one of those things that you'll know it when you see it. I often feel most creative at the weekends or on days off when I've had a little chance to unwind.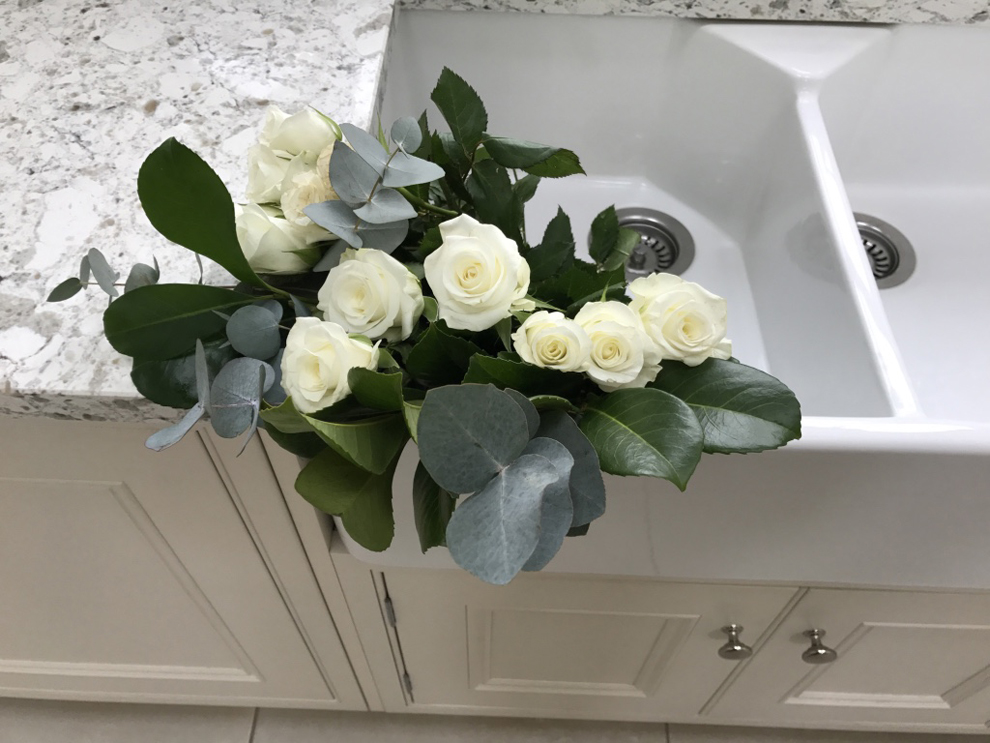 Top 3 bookmarked bloggers
Oh my, it's so hard to pick just 3. I have quite an eclectic taste when it comes to other bloggers and so I follow some well-known as well as some less well-known. I'm always on the lookout for new bloggers who inspire me and add their own unique twist and so my favourites are always changing. However, I suppose my 3 most bookmarked bloggers at the moment are: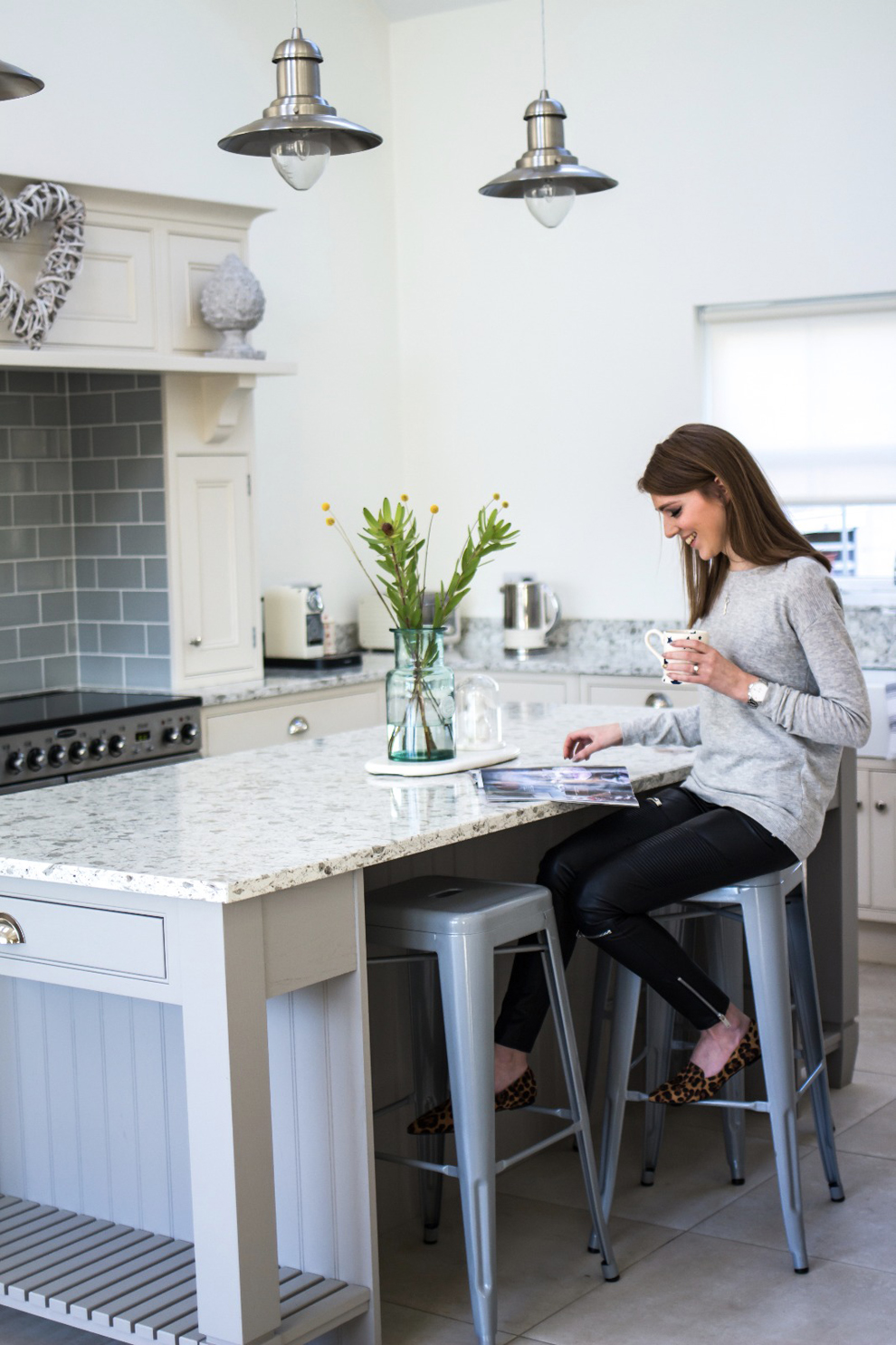 Kate La Vie 
Kate La Vie is my go to blog for stylish and affordable fashion as well as lifestyle inspiration, her home is stunning and beautifully curated.
For truly inspirational interiors, it's got to be Emily from The Pink House, she has recently moved to London from Scotland and her home is amazing and I've loved following along with her as she has added her unique style to her new home.
Does My Bum Look 40 
Third but not least, Kat from Does my bum look 40 is devilishly funny and my ultimate style queen. Her hilarious insta-stories will cheer anyone up after a tough day.
What are your most coveted pieces from Laura Ashley?
My hubby and I are currently in the process of decorating the final room in our new build home which is going to be a Snug so as you can imagine my list is as long as my arm! However, in an ideal world these are at the top of my wish list:
The Lynden Grande Sofa in Dove Grey – We love our Baslow corner sofa in our main living room. It's practical and stylish and we'll be choosing another Laura Ashley Sofa for this new room, for sure.
I love being cosy so the Payton Knitted Steel Throw looks like a dream come true…Autumn is just around the corner so it will certainly come in handy!
I am also in love with the Chippenham Outdoor Mirror, I find that some outdoor mirrors look just as beautiful indoors and I have eyed up a spot for it above the wood burning stove.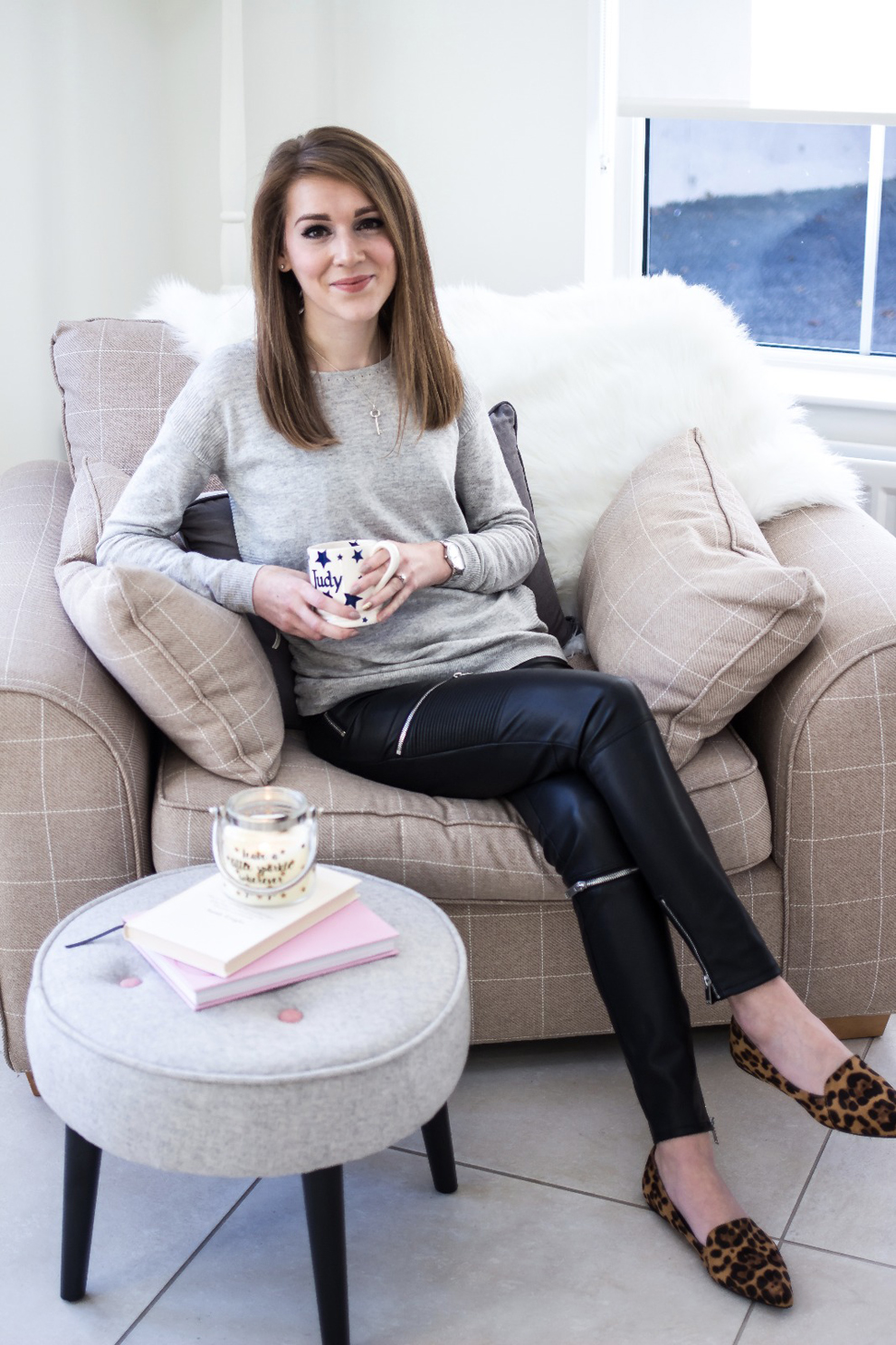 Thanks Judy we've loved getting to know more about you. Make sure you check out her blog and don't forget to follow her on Instagram. Who do you think should be our next blogger crush? Let us know below or on Twitter @LauraAshleyUK 
Read the latest articles on the Laura Ashley blog here: WHAT TO DO THIS BANK HOLIDAY WEEKEND and CREATING A STYLISH INTERIOR SPACE FOR YOUR DOGS