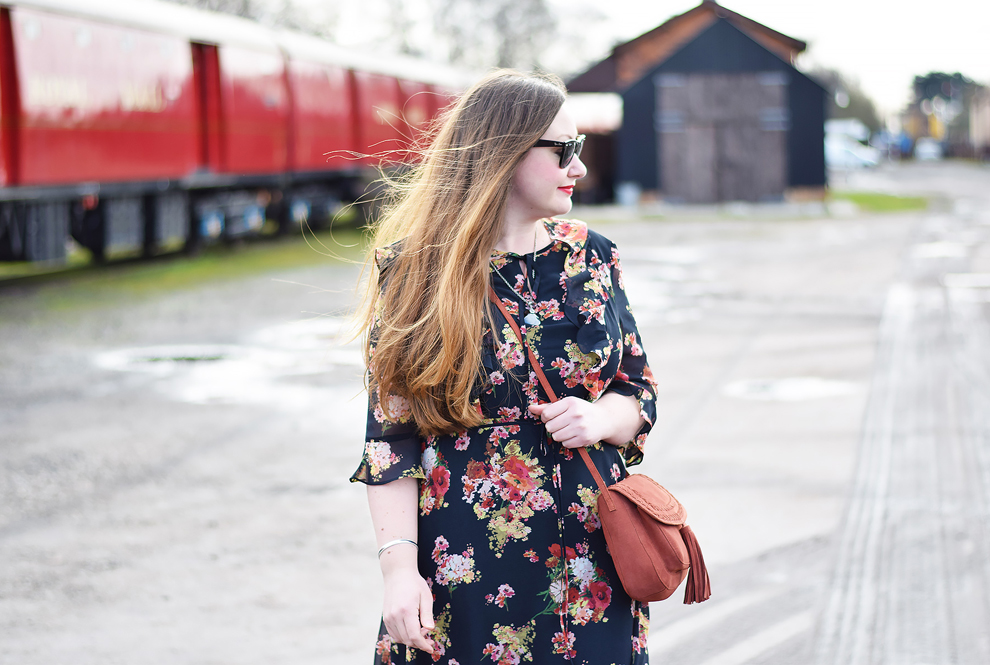 Join us as we get to know this month's blogger crush... read more
As we near the end of April and ponder how the last 4 months have flown by so quickly we use this time reflect on our favourite bloggers. This month's crush is a glamourous gal who we rely on for beautiful fashion images season after season so step forward Gemma from Jacquard Flower our worthy April blogger crush…
Gemma lives in the countryside with her twins and dog and loves nothing more than blogging about new season fashion and trends. She's even featured on our blog in some Laura Ashley items with her Race Day Outfit and Florals + Ruffles. Gemma really knows what suits her and isn't afraid of a little colour. She loves her sunglasses and channels her inner diva when she whacks out her shades! But enough from us, let's hear from the lovely lady herself…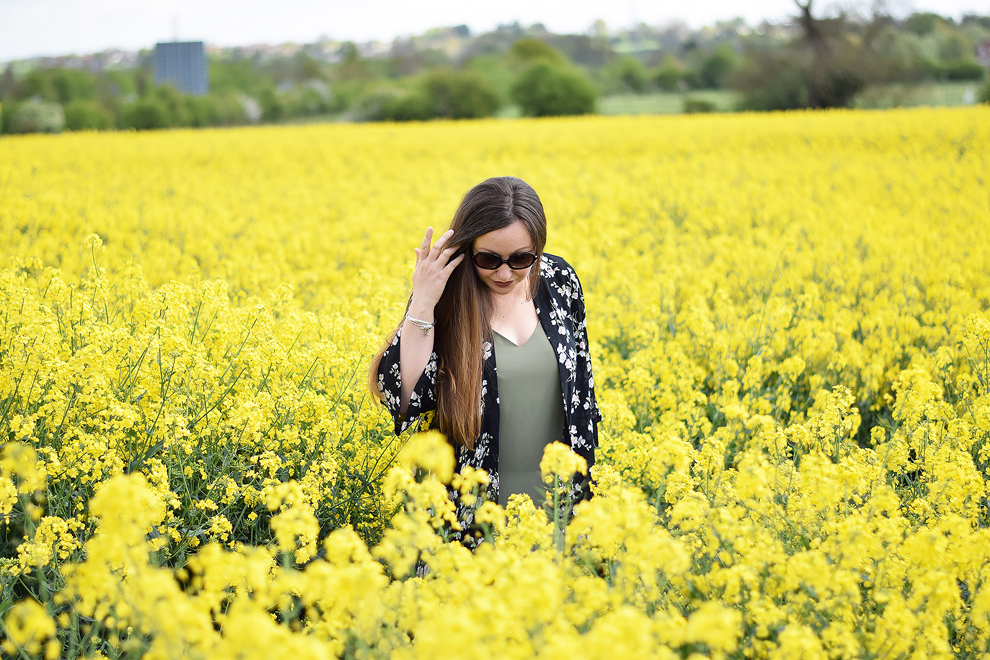 HOW DID THE BLOG JACQUARD FLOWER COME ABOUT?
I had decided to start my fashion blog after many years of working in fashion retail. The favourite part of that job was offering fashion advice to my customers and putting together outfits with them based upon their lifestyle needs. I had been reading fashion blogs for many years before having the confidence to start my own blog. I started Jacquard Flower almost 2 years ago now and have not looked back since!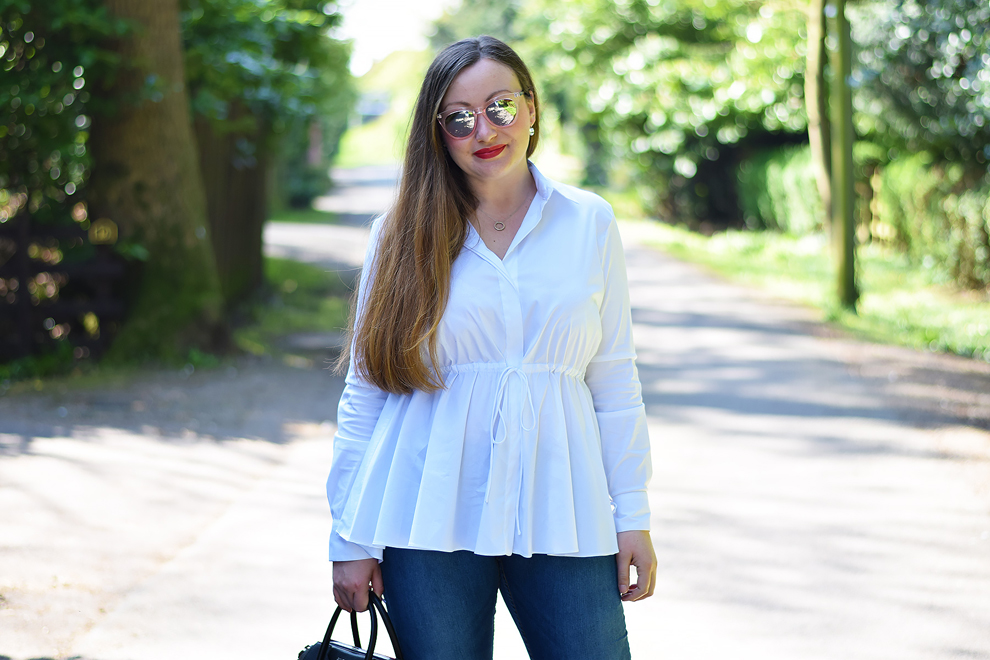 WHAT DO YOU ENJOY MOST ABOUT BLOGGING?
Being able to try out new fashion styles and connecting with my audience is the most enjoyable part of blogging. It makes me feel really happy to hear from my readers especially when they have been inspired to use something they have in their own wardrobe in a new way from one of my outfit posts. The blogging community is also a great way to make many new friends and learn about other people's fashion and style ideas from all over the world.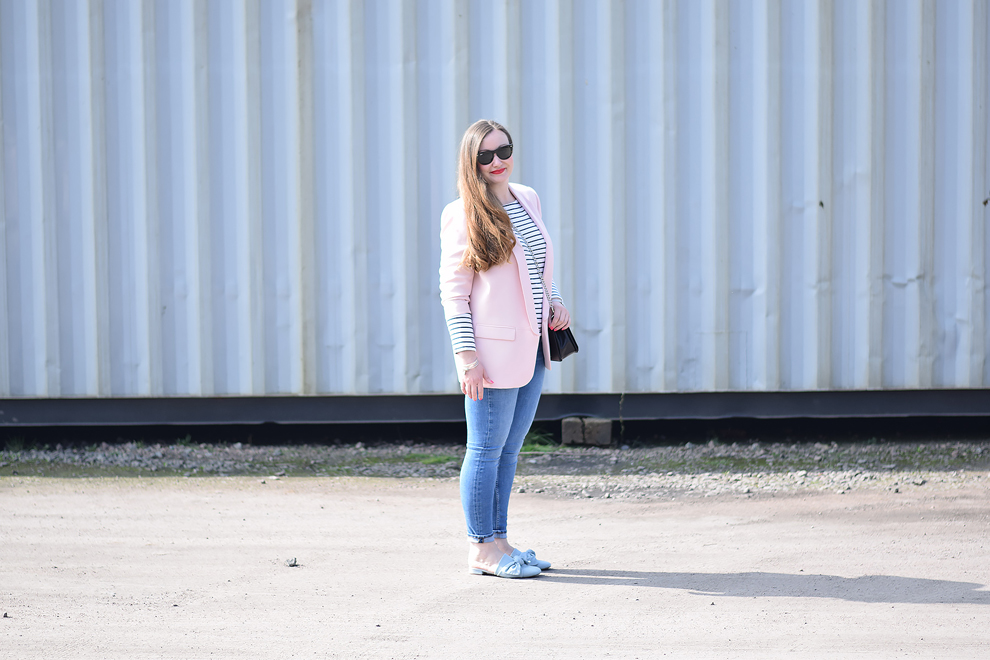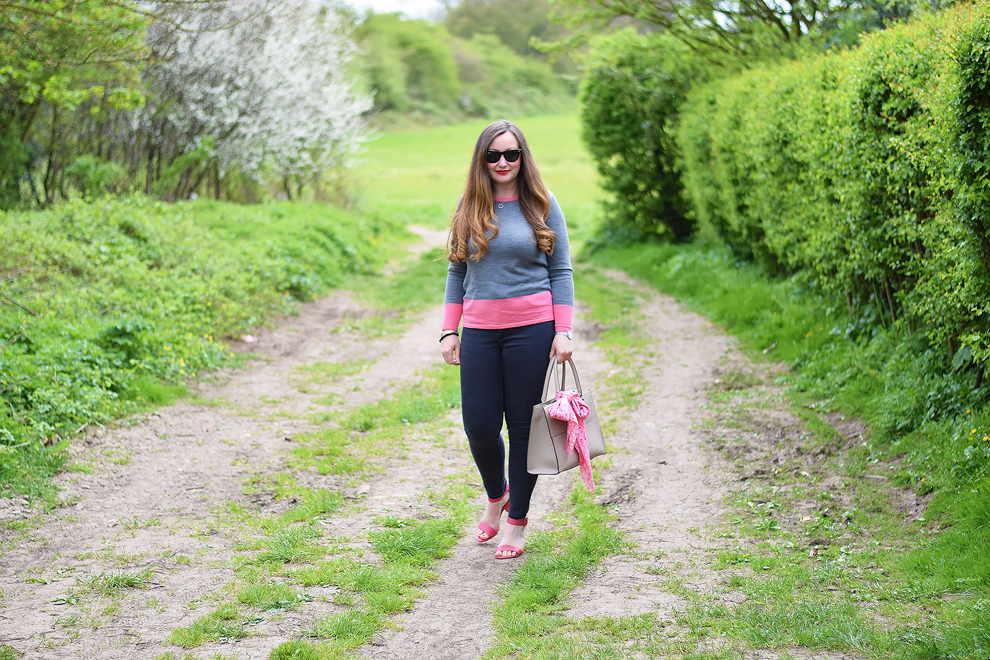 WHAT INSPIRES WHAT YOU WRITE?
I take inspiration from current trends and mix them with the classic pieces already in my wardrobe. I also love to take inspiration from my environment and nature, which I think is always shown in my looks in some way or another.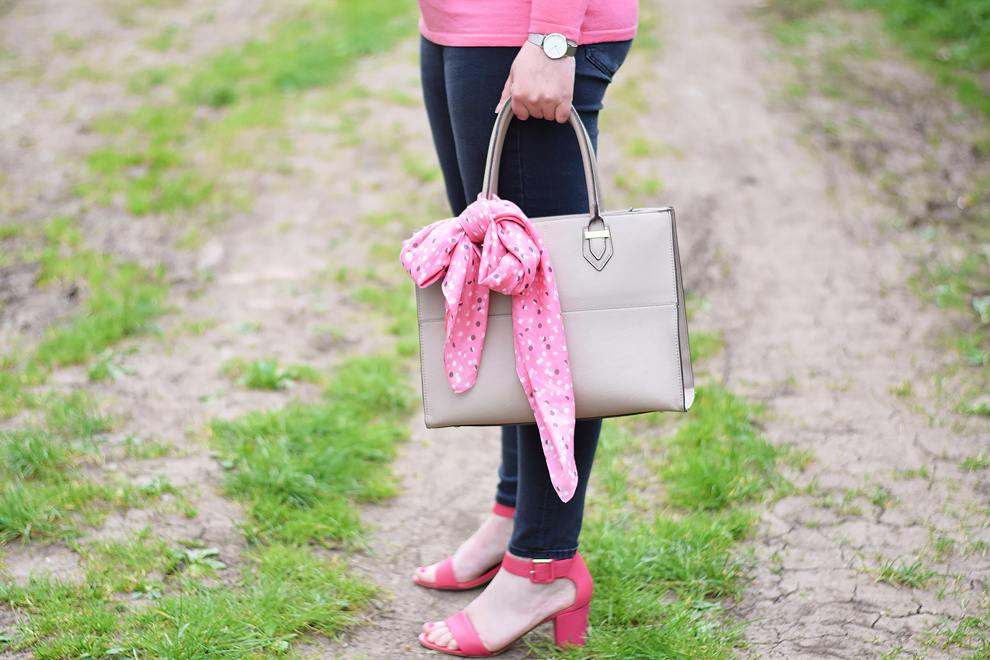 PLEASE SHARE WITH US YOUR TOP THREE BOOKMARKED BLOGGERS
I actually visit quite a lot of blogs myself each day and found it so hard to pick just three that I do enjoy reading as there are so many great blogs.
The Style Contour – I love the way that Jalisa wears colour. Her outfits are always beautifully bright and colourful! She also provides wonderful tips for dressing different body shapes.
The Fashion Folks is written by Mia and I always leave the blog having learned something new about the history of fashion or feel inspired to try a new trend!
London Kitchen Diaries which is a food, travel and lifestyle blog written by Miriam. I love to read about her travel experiences and delicious recipes.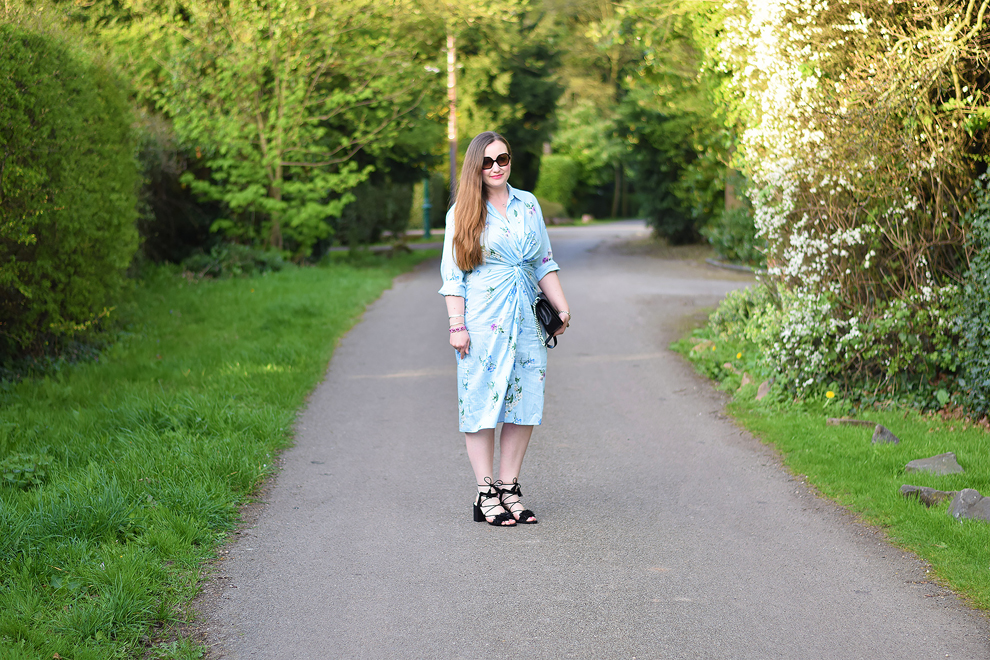 WHAT ARE YOUR MOST COVETED PIECES FROM LAURA ASHLEY?
There are always items from Laura Ashley on my fashion wishlist and I especially love the floral prints here. My top items from the new collection are:
The Rose Print Insert Blouse which would look great with jeans and sandals.
The Cream Scallop Hem Jumper because it's always nice to have a lightweight knit in your wardrobe for chilly summer days. I love the scallop detailing which just makes this jumper look so pretty.
And the silk off the shoulder dress. Off the shoulder and ruffles details are a huge trend this season and this dress would be great dressed down with flat sandals or dressed up for a party or event.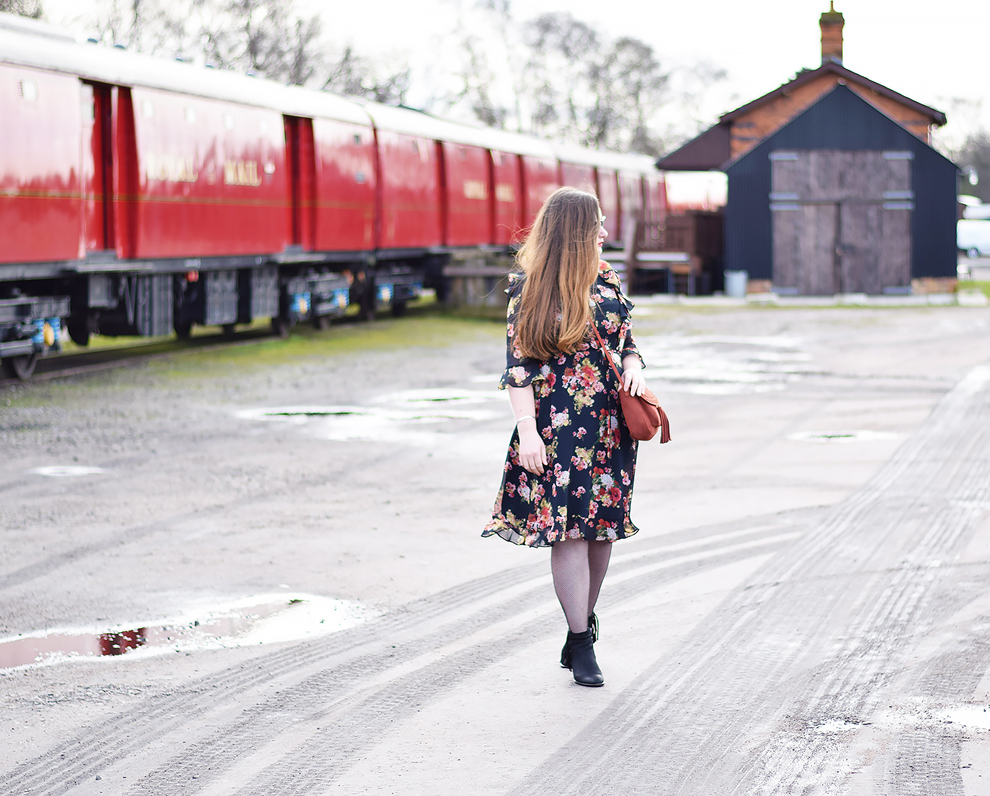 Thanks Gemma for telling us more about yourself and being this month's blogger crush! Make sure you check out her blog and don't forget to follow her on Instagram! Who do you think should be our next blogger crush? Let us know below or on Twitter @LauraAshleyUK