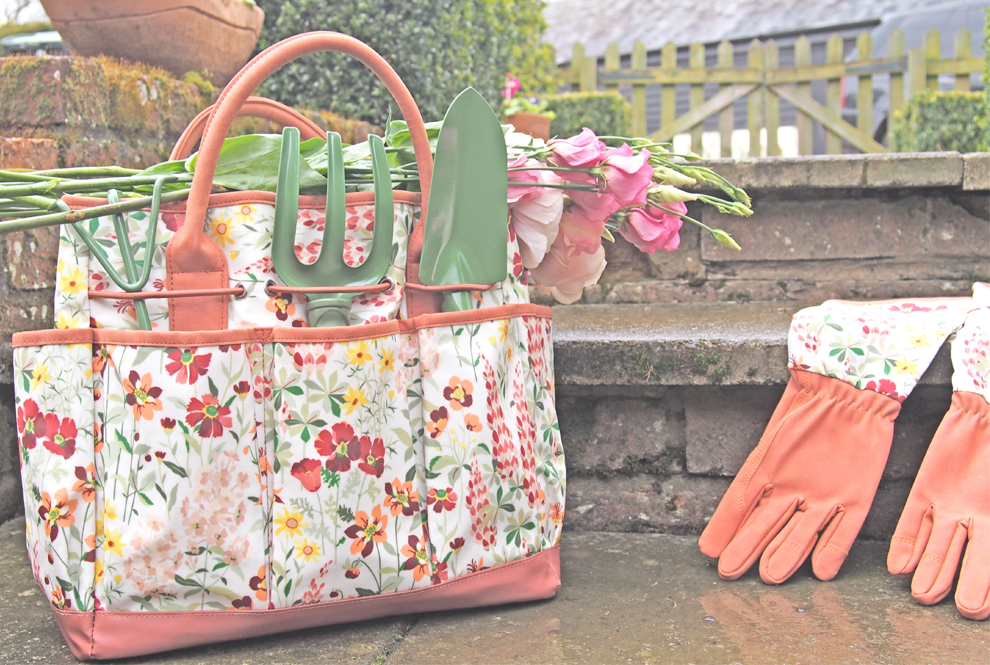 Spring has sprung which means it's time to get in the garden! With the arrival of our new Laura Ashley garden accessories, gardening is no longer a chore. Thanks to the vintage print of our Wild Meadow collection, this set is not only practical but pretty, too! What's not to love? Our blogger friend Mary from My Model Mummy shows us why she loves our new garden accessories…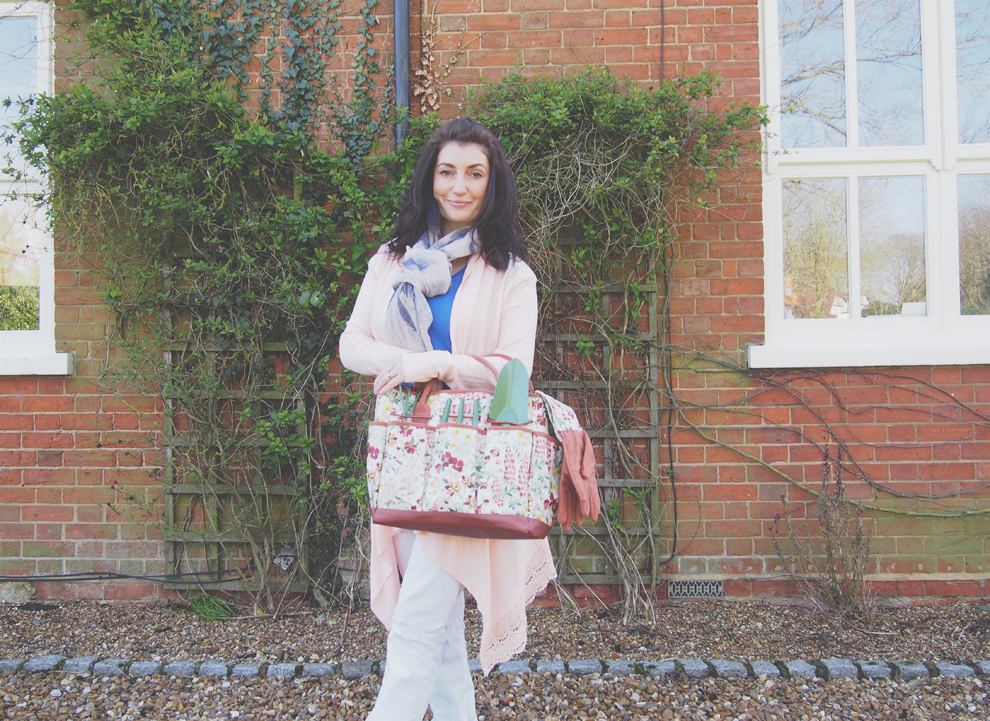 Spring has arrived and Easter has quickly passed us by already. My garden has come alive and new life is taking place all around me. I am reaping the benefits from what I have sown by enjoying daffodil blooms and fresh rosemary on the dinner table over the Easter break. Our new puppy has been enjoying the brighter days and found the confidence to wonder our grounds with the family cat in tow. Together they have been hunting, foraging and getting into mischief. Our pets are a great comfort to me whilst I carry out my daily tasks potting, weeding, clearing and rearranging my many bloomed achievements already, however there always seems to be a snout or a paw in the pile of soil I am using that day.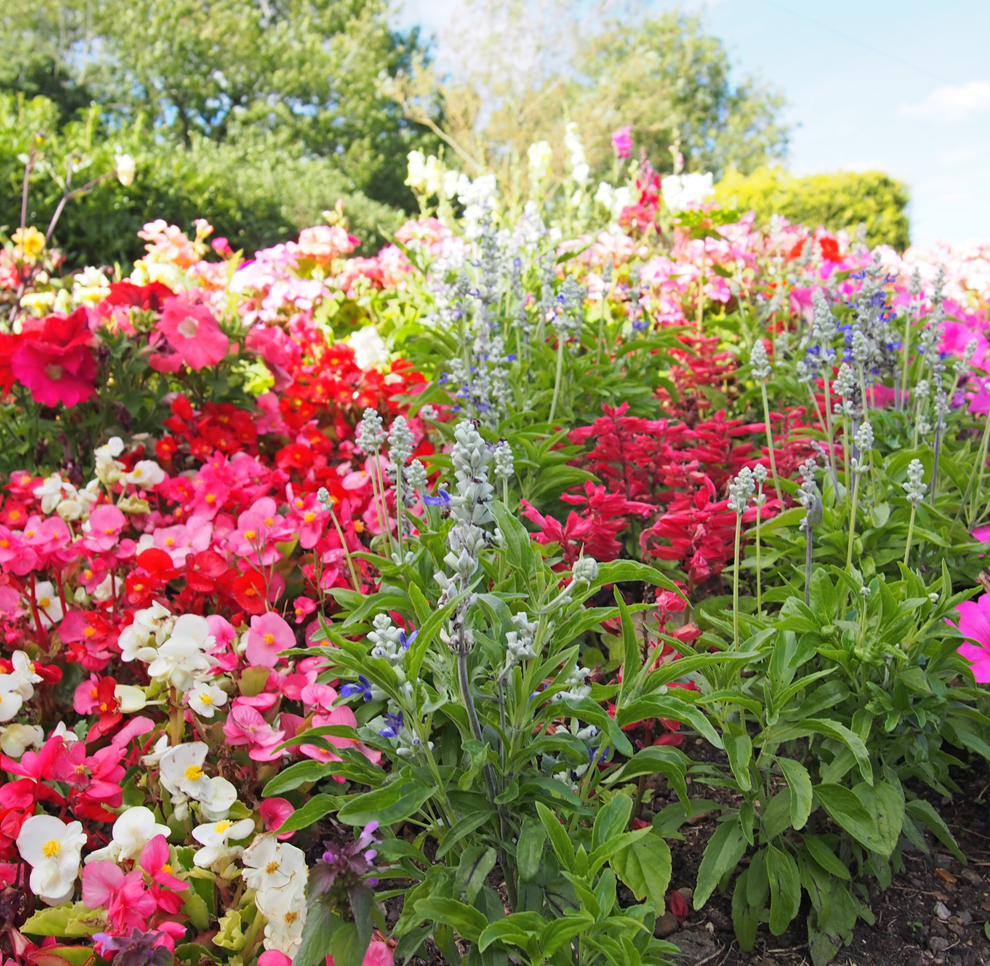 I love all things pretty and have been pruning my selection of rose bushes that line the front entrance of our farm house. Eagerly awaiting for a sign of when the small buds start to open as I know from then on my bushes will produce a wonderful array of summer colours teamed with the most amazing aroma. I hope to use our roses for table displays at an important family event we are holding in our garden towards the end of the summer. Towards the back of our property I have a tidy and well organized potting shed; I enjoy taking photos of flowers and writing in here. It is my space to get creative and enjoy a coffee whilst tempting seedlings to feed from the fresh soil I have provided.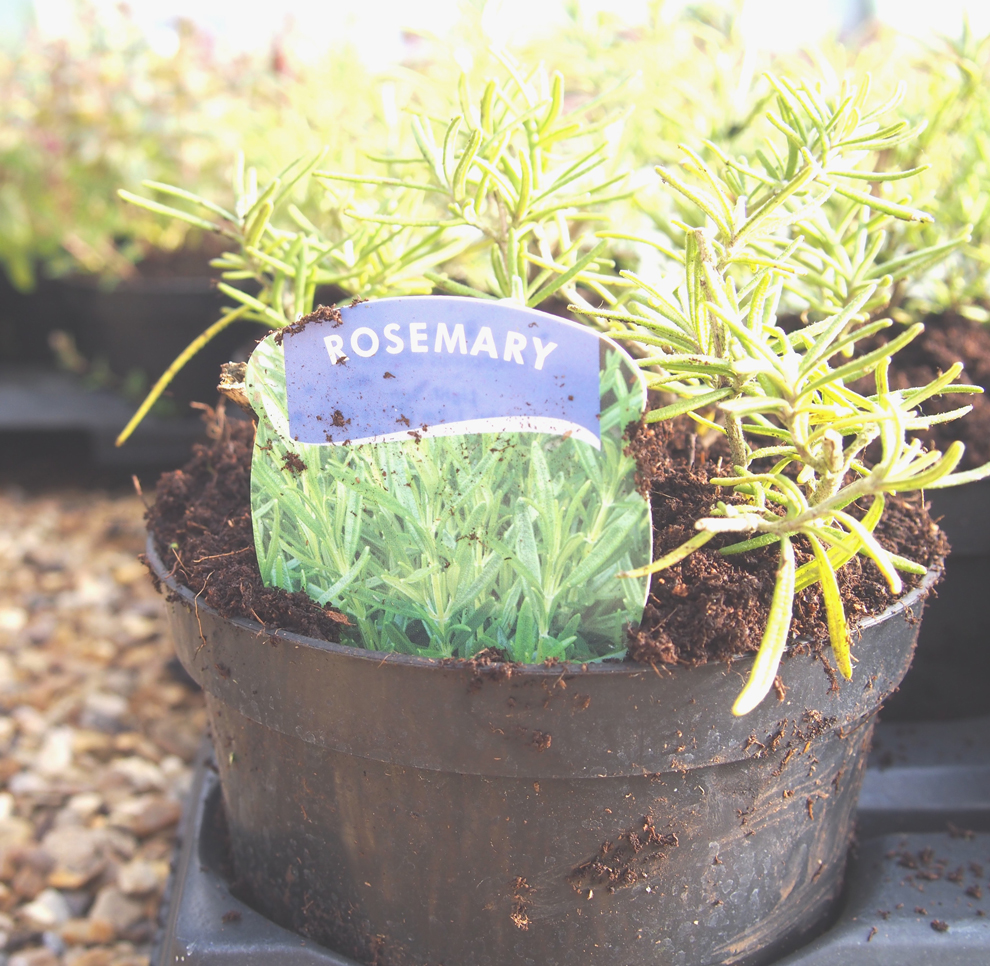 It seems as if tending to the garden is a full time job although the rewards are astonishing. I have recently turned a cut flower patch down the side of my shed and have planted Gladioli in white and pale pink shades. The long, tall and grand flowers will sit suitable placed filling vases by my wooden beamed fireplace during the summer to distract the empty space where firewood was once kept! Whilst growing they will also provide a photogenic boarder for the shed which has been painted using Laura Ashley duck egg blue.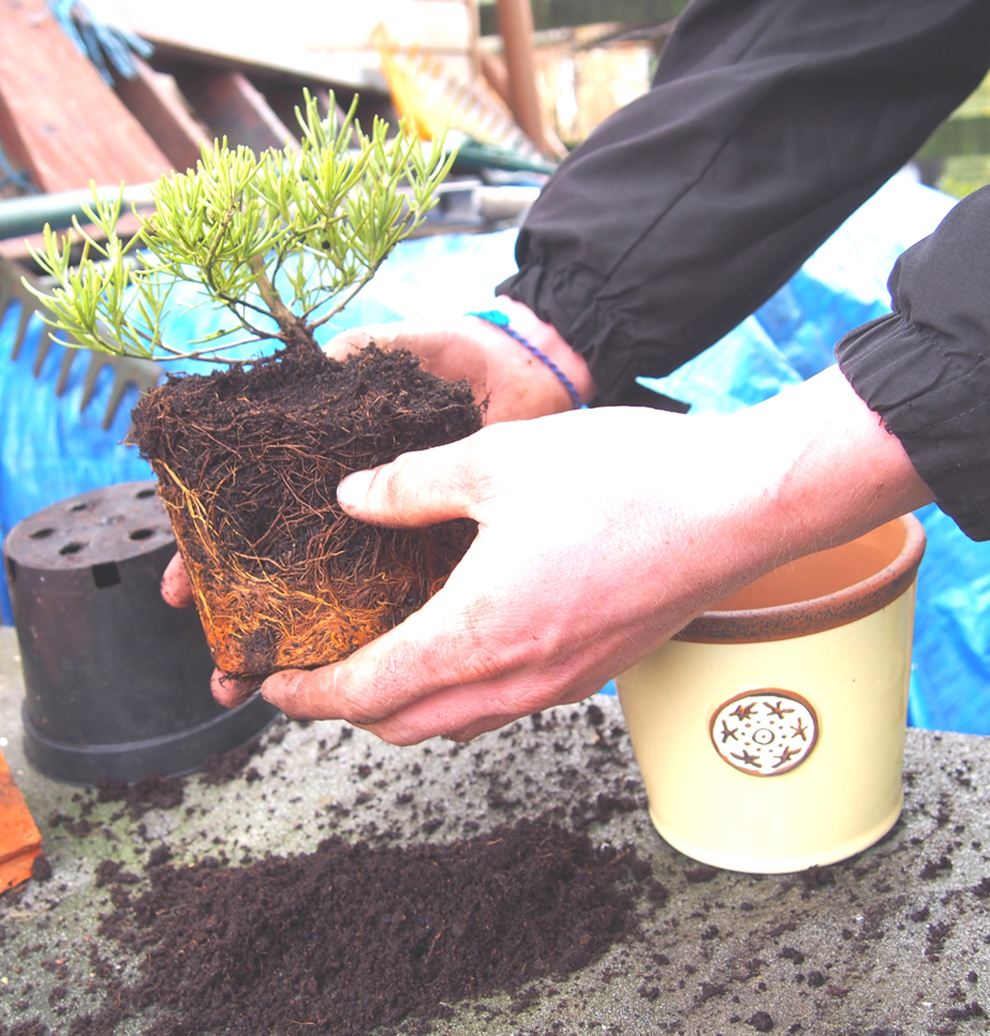 I have not always been green fingered and started off growing seedlings on my kitchen window ledge, however I now have a nice sunny space to grow them instead so I prefer to have my herbs to hand which makes a great delight to most dishes I may be cooking. You too can add flavour to your meals and display your herbs in style by using these ceramic herb pots. The clouds are lovely and the bottom tray means I can keep my herbs fresh with absolutely no mess!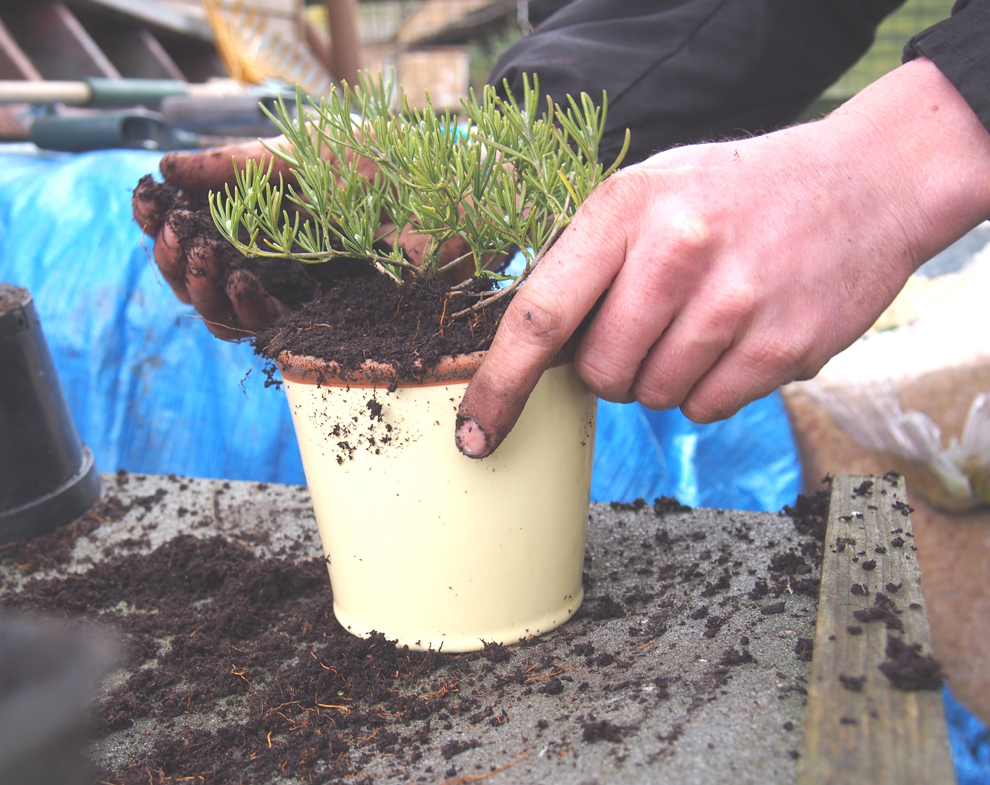 As I mentioned before, gardening is a full time job but there are corners that can be cut (pun intended). I will confess that I did nip (pun intended again) down to my local flower nursery and purchase a few pots of their freshly grown on-site herbs to add to my pots. I cheated this year for various reasons, one of those reasons being that I have just renovated a small courtyard area in my garden and I have filled the boarders with fresh mint and other herbs. The scent in the summer is going to be divine.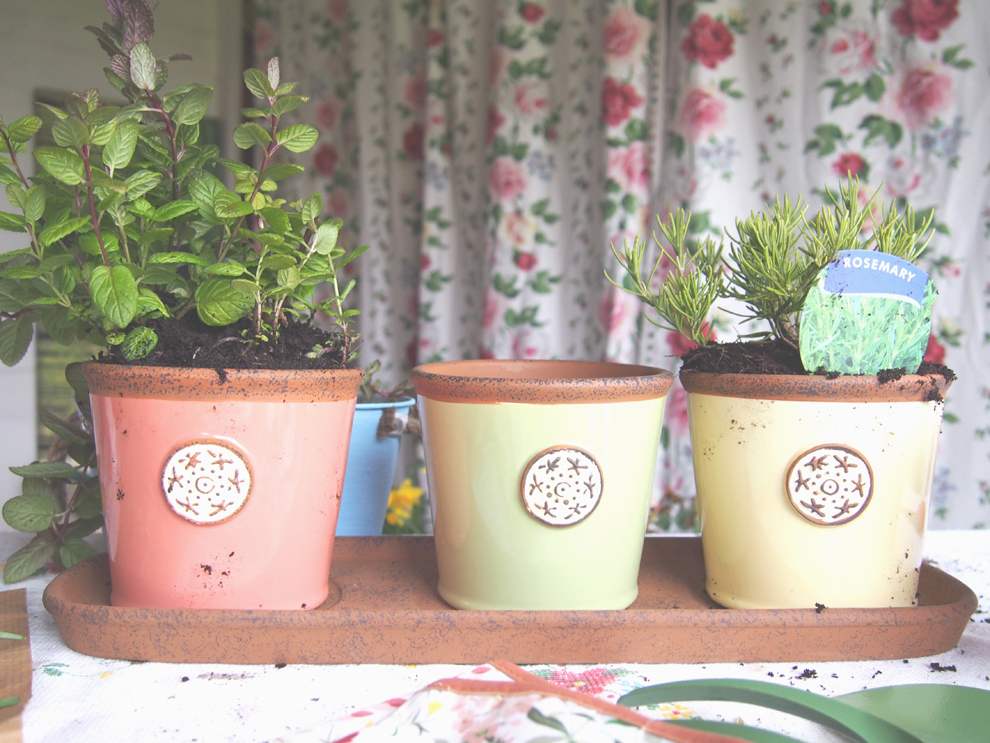 I would also recommend the Laura Ashley herb planter as a great gift for a hostess. I would be delighted if a friend presented me with this gift at a dinner party and it can be placed in the middle of the table filled with herbs for decoration and aroma.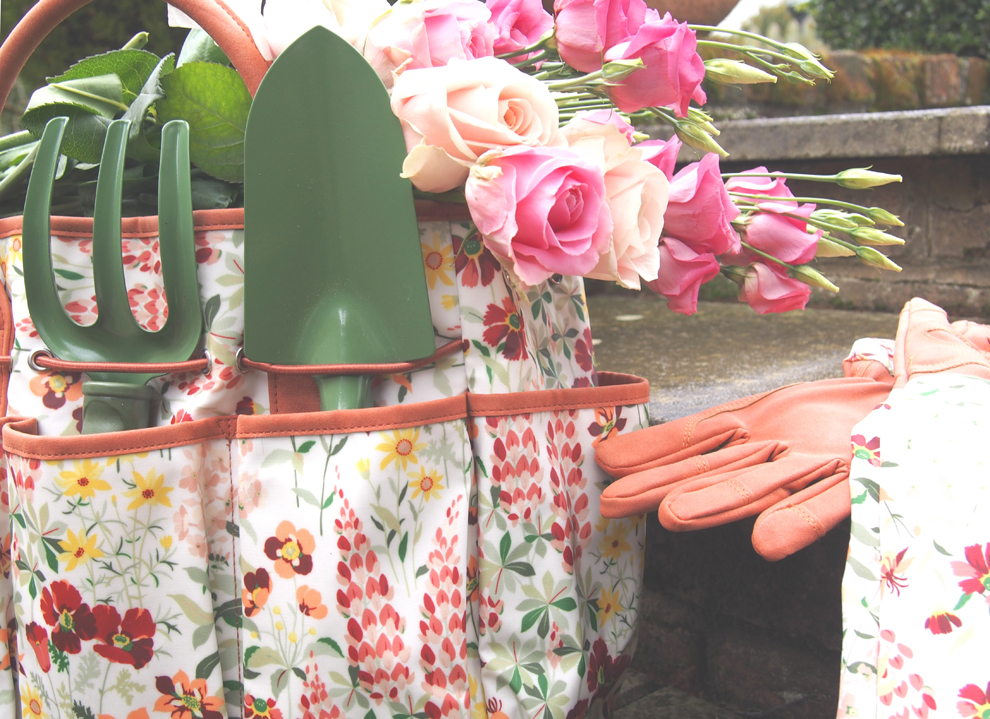 My garden uniform is important to me and without the relevant tools for the job, I am certain my growing skills would be a mess. I have been using the gardening bag from the Laura Ashley new collection and it has many great features to make a gardener's day run smoothly. The bag is waterproof, spacious, and has lots of pockets for seeds, secateurs and even my camera. I can just pick up my new bag and wander around the garden filling it with cut flowers for the dining room table and securing my gardening tools.
I also have a pair of the Wild Meadow long gardening gloves which are useful for when I am pruning my roses. The hard-wearing material will be fabulous for protecting my forearms from any stray thorns.
Thank you Mary for showcasing our fabulous Wild Meadow collection! Have you got your eyes on this range? Let us know below or on Twitter @LauraAshleyUK!