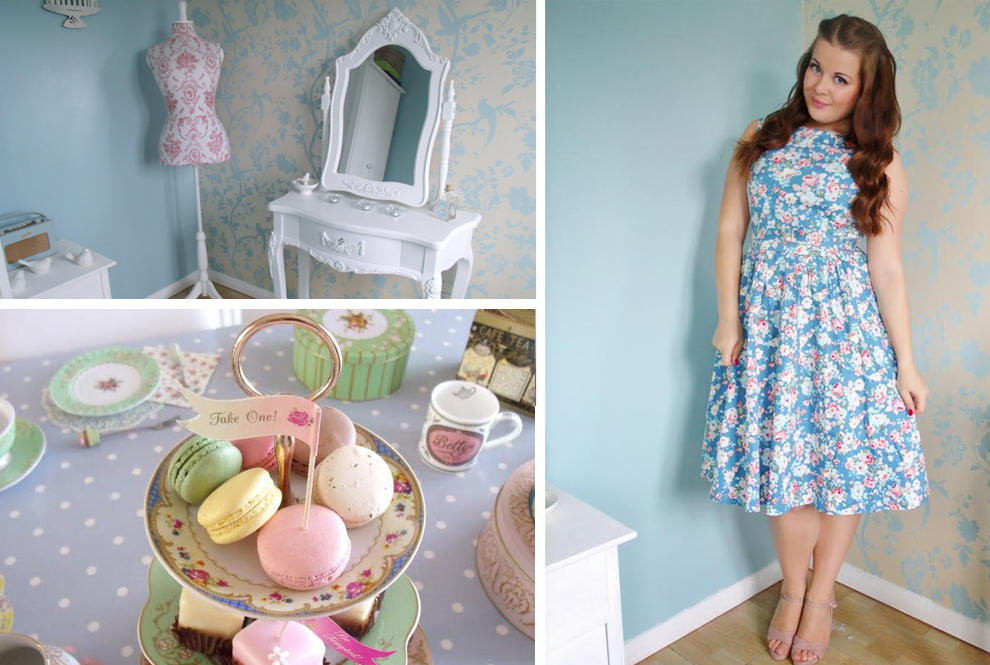 Love vintage? Then this month's Blogger Crush will be your new favourite... read more
For those of you who love vintage bloggers, here's one for your bookmark. We present to you Victoria from Victoria's Vintage who is this month's Laura Ashley Blogger Crush! You may recognise Victoria as she very kindly showed us how to make DIY Fabric Wall Panels earlier this week – we think she did an amazing job!
Why do we love Victoria's Vintage? Not only is Victoria a huge Laura Ashley fan, she is also a lover of upcycling projects. We love the way she put Laura Ashley wallpaper onto an old stool – it looks beautiful, if we may say so ourselves! We also love the way she blogs about fashion (including posts on Laura Ashley fashion) and bakes yummy-looking cakes (warning: you will crave cake when you see them!). Another thing worth noting is that she is absolutely lovely and you will love following her thrifty projects – we do! Now let's hear from Victoria herself about her wonderful blog…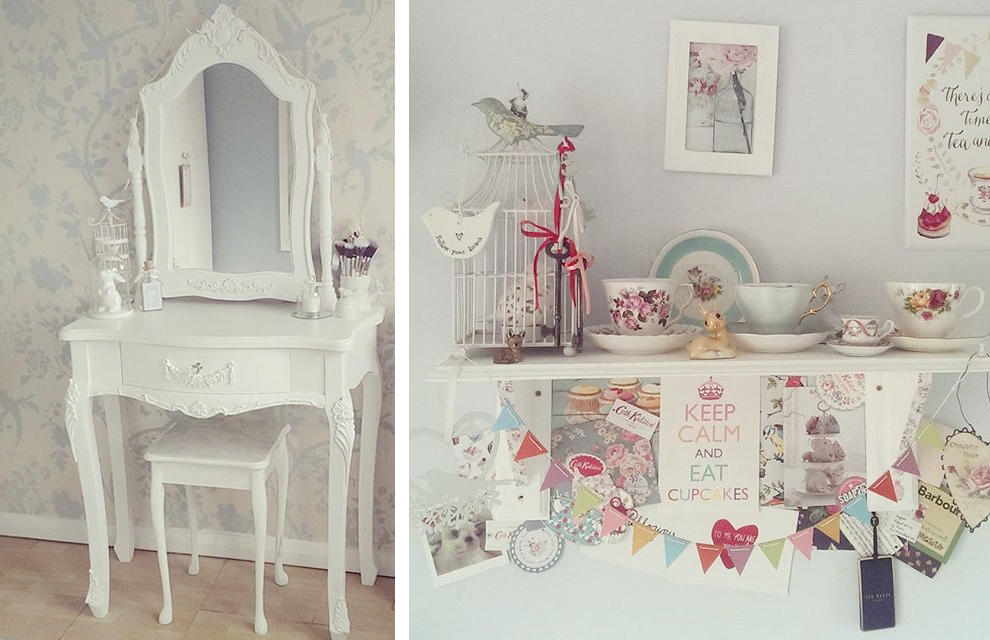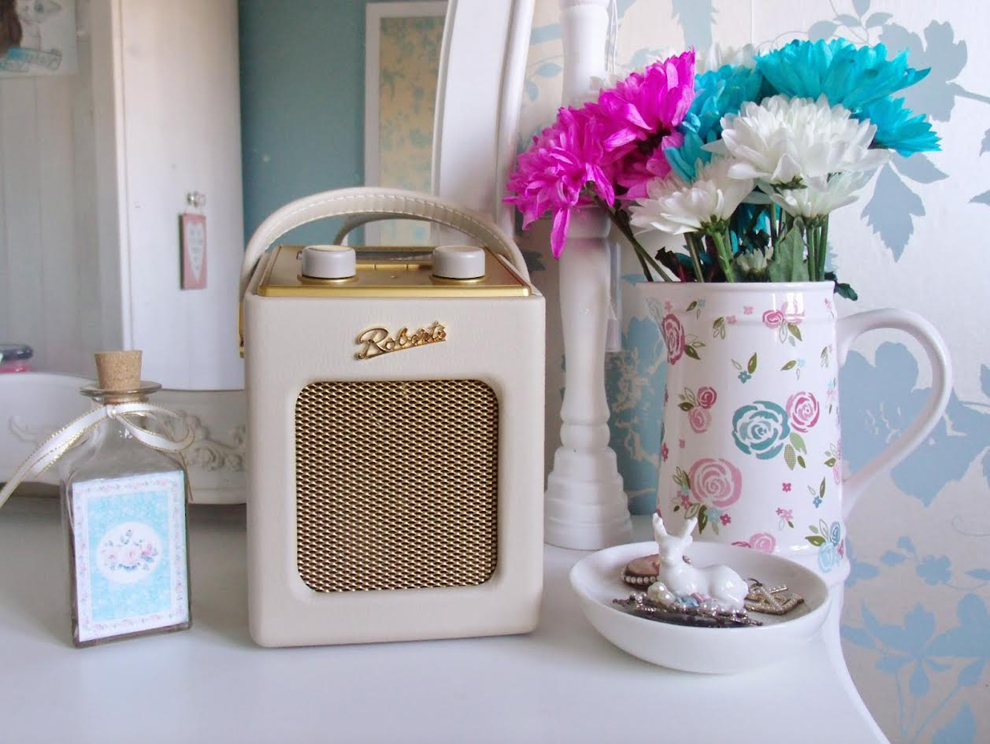 How did your blog Victoria's Vintage come about?

Victoria's Vintage started small in 2010 when I was at university, and I used it mainly as a place to collect photos that inspired me. As time went on, I started to use it as a little scrapbook of my life, posting more personal articles about the things I get up to.  I now post about all kinds of topics on my blog; ranging from home decor posts, restaurant reviews, my baking, outfit ideas, shopping hauls, as well as general life updates.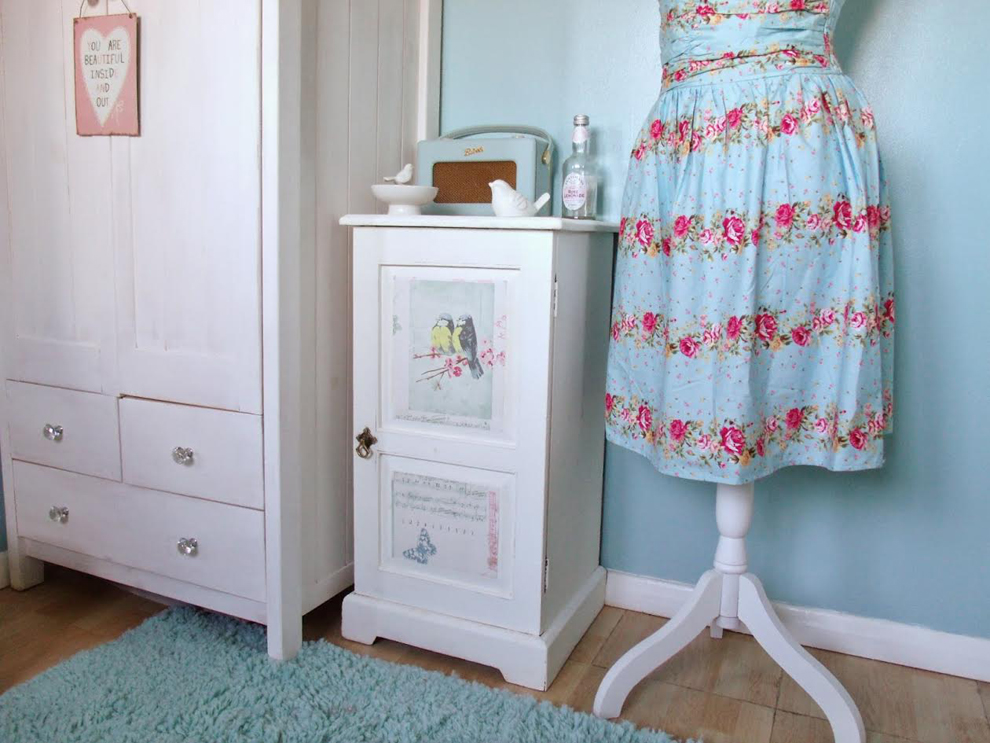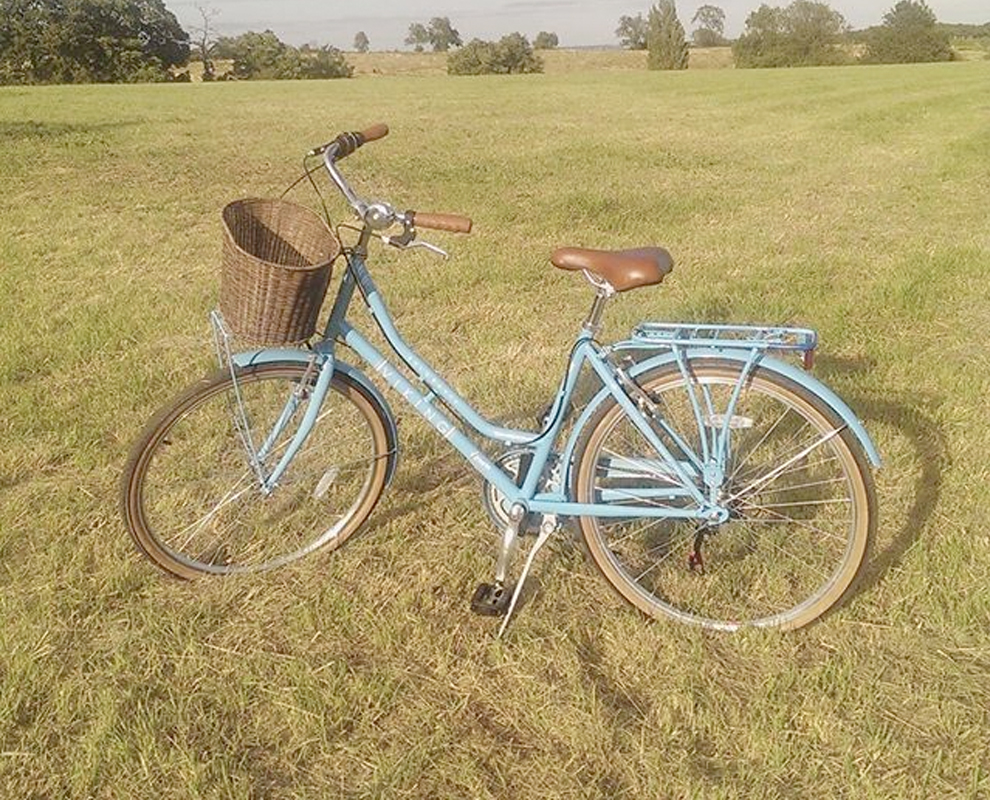 What do you enjoy most about blogging?
I love being a part of a community, and the blogging community is great! Everyone is so supportive and sweet, and I've met some of my best friends through blogging. I love attending blogger events and meeting new people, as well as having the chance to work with big brands.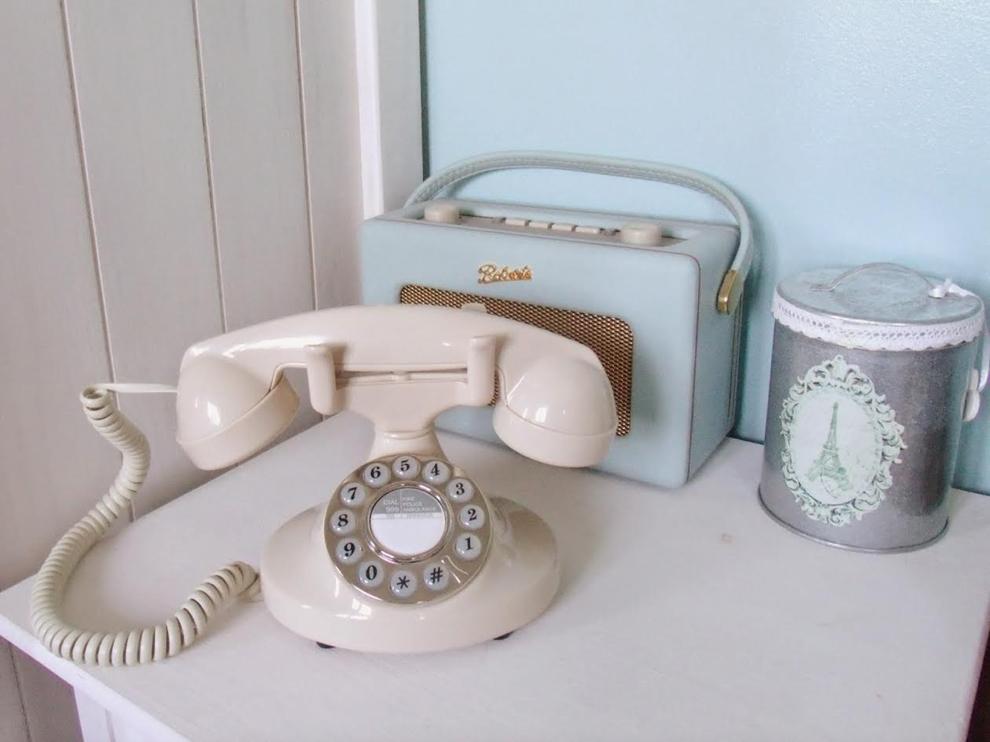 What inspires you to write?
I'm always inspired to write about current goings-on in my life. I like to keep a diary of the places I go and things I make as it's lovely to look back on things sometimes, and it will be there for years to come. It's quite weird thinking that I will permanently have my own little journal on the internet forevermore, but I love it! I love writing about getting creative and DIY project, and I also love baking in my spare time.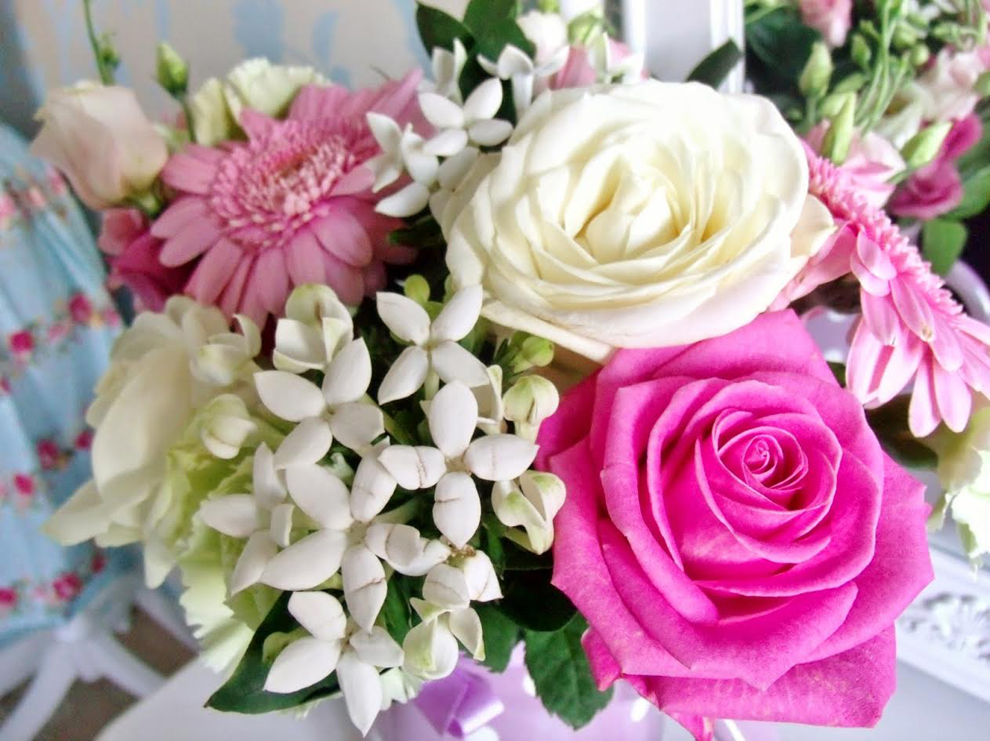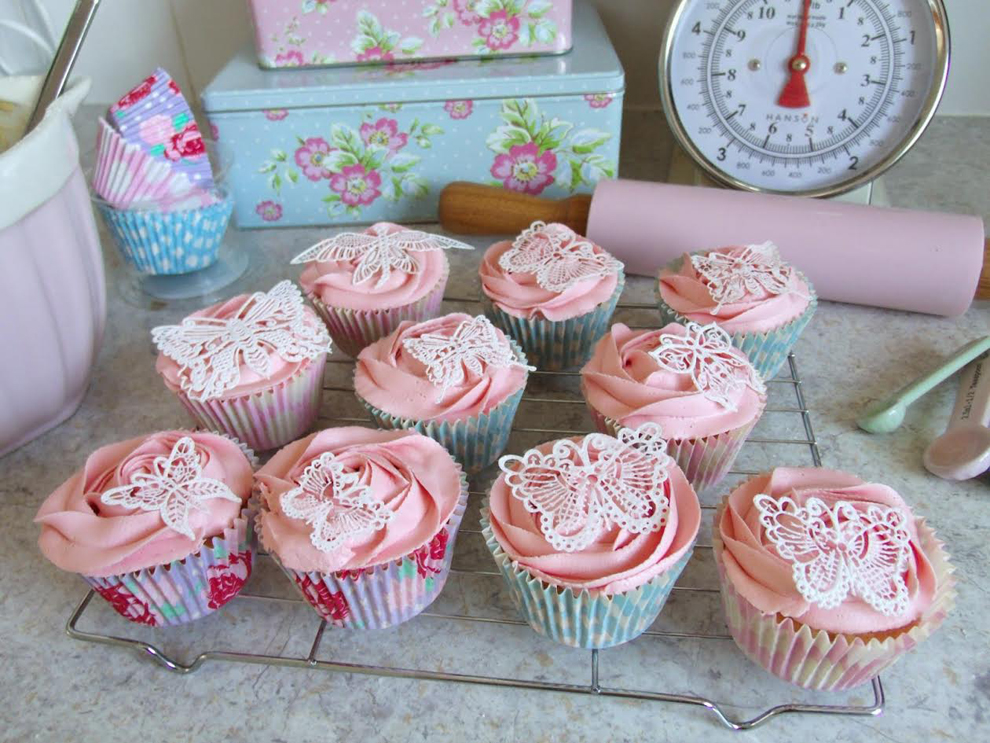 Please share with us your top 3 bookmarked blogs…
http://sheandhem.co.uk/
http://www.paigejoanna.co.uk/
http://www.milkbubbletea.com/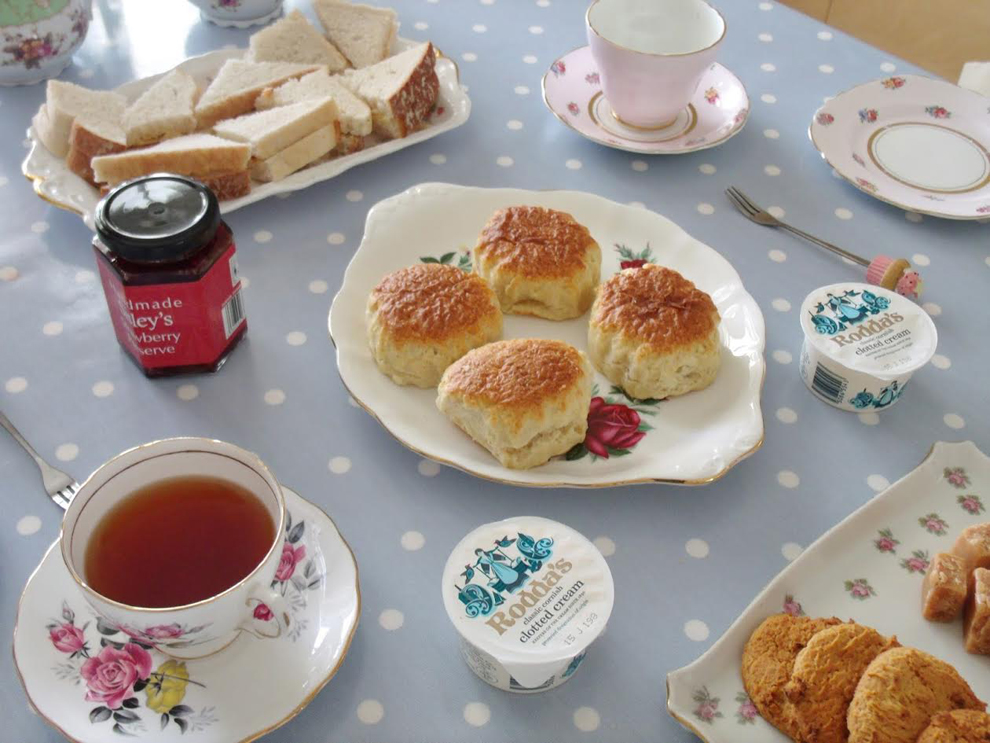 What are your most coveted pieces from Laura Ashley?
My favourite Laura Ashley products include a gorgeous blue pressed glass jug that I bought last summer, which is perfect for using to serve lemonade at summer BBQ's. I often wear my navy blue Laura Ashley quilted jacket, which is great for wearing to summer festivals when the weather gets a bit chilly. My first Laura Ashley purchase was the Oriental Garden Duck Egg Floral Wallpaper which I have up as a feature wall in my dressing room (shown in the picture below), and I love it!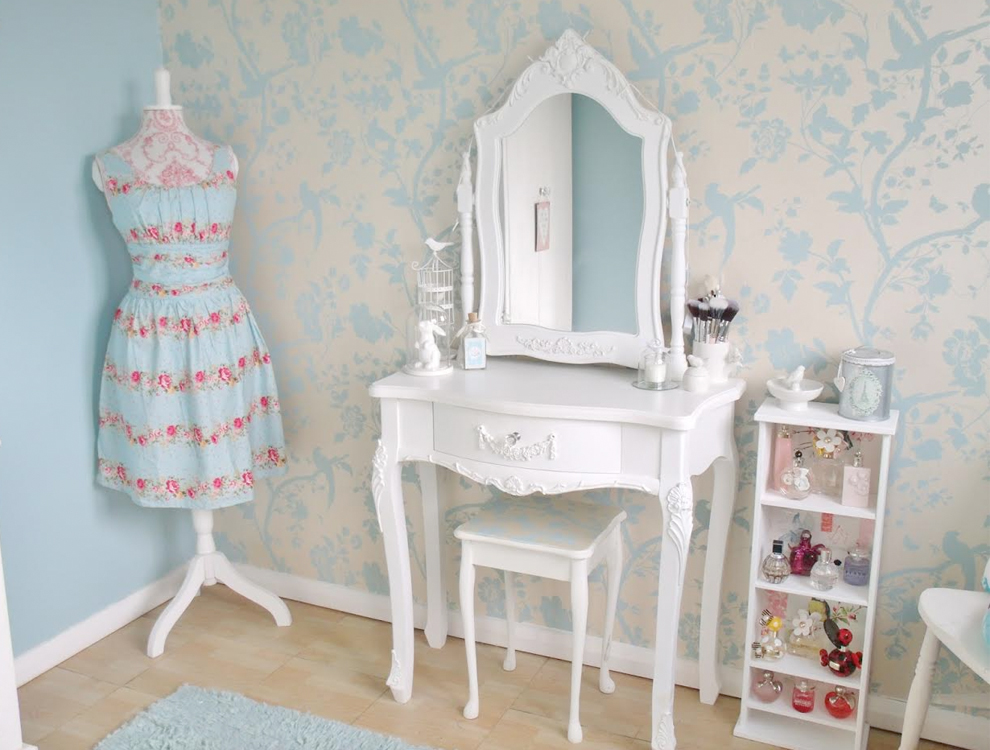 Victoria's Wish List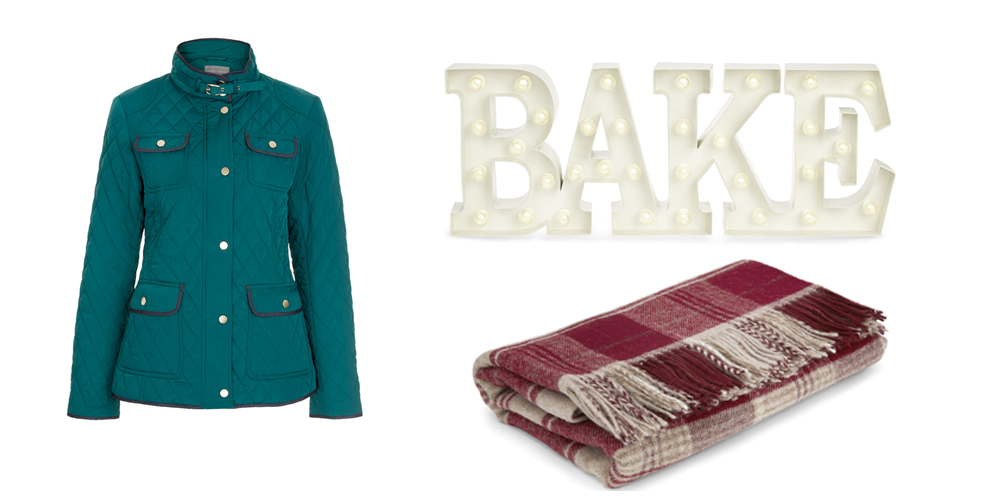 This quilted jacket is perfect now that summer is coming to an end, and I love the emerald green colour. I love this stylish light up 'BAKE' sign, which is ideal for any modern kitchen or amateur baker. I love to keep cosy in the winter months, and this cranberry coloured check throw would be perfect to snuggle up to.
A big thank you to Victoria for taking the time to answer our questions! We highly recommend checking out her blog Victoria's Vintage – you'll love it! Want to be our next Blogger Crush or know someone who should be? Let us know below or tweet us at @LauraAshleyUK!
Read the latest articles on the Laura Ashley blog here: WHAT TO DO THIS BANK HOLIDAY WEEKEND and CREATING A STYLISH INTERIOR SPACE FOR YOUR DOGS