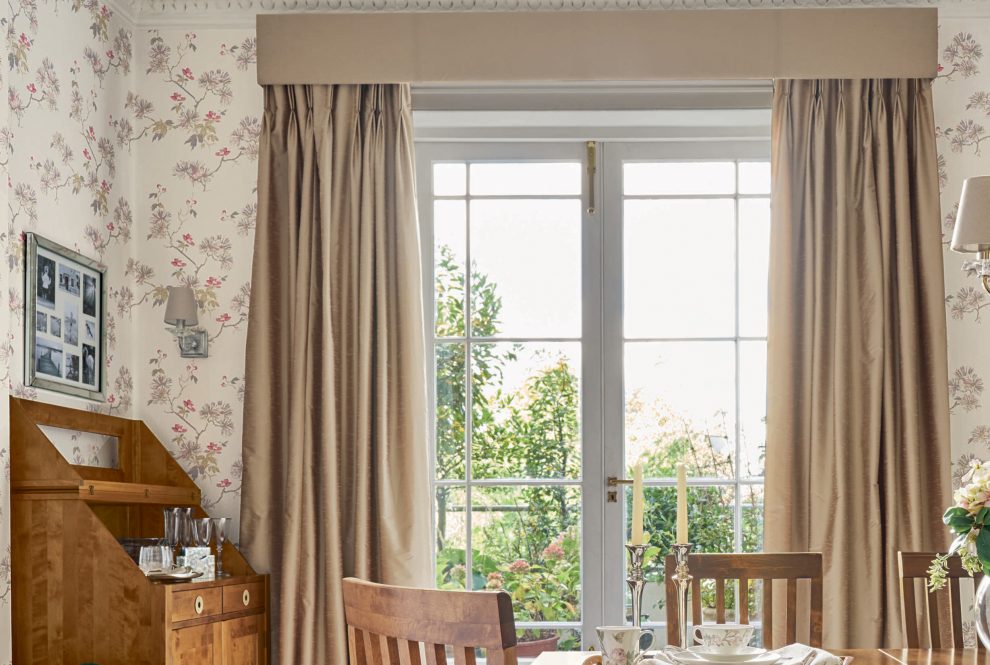 If you don't have time to run up your own designer details our Interior Design Service is the perfect option for you. read more
With the summer holidays just around the corner, now has never been a better time to starting planning out your summer holiday renovations. A simple way to see an instant difference in you home is to style your windows with blinds or curtains. Our Made to Measure service means that no matter the size and shape of your windows, they can still be covered head to toe in Laura Ashley.

Our Made to Measure service is the perfect way to make the most of the Laura Ashley range of bespoke patterns and fabrics. Our design service team can custom make anything from cushions to tablecloths. All you need to provide is your vision and our design team can make it a reality.
We've explored the latest trends and interiors styling to bring to you a number of unique themes and ideas to inspire your summertime interior projects with a few tips on styling along the way.
To ensure your interior decorating goes off without a hitch we've created a range of Made to Measure services with simplicity in mind; making dressing your windows and home beautifully as effortless as possible.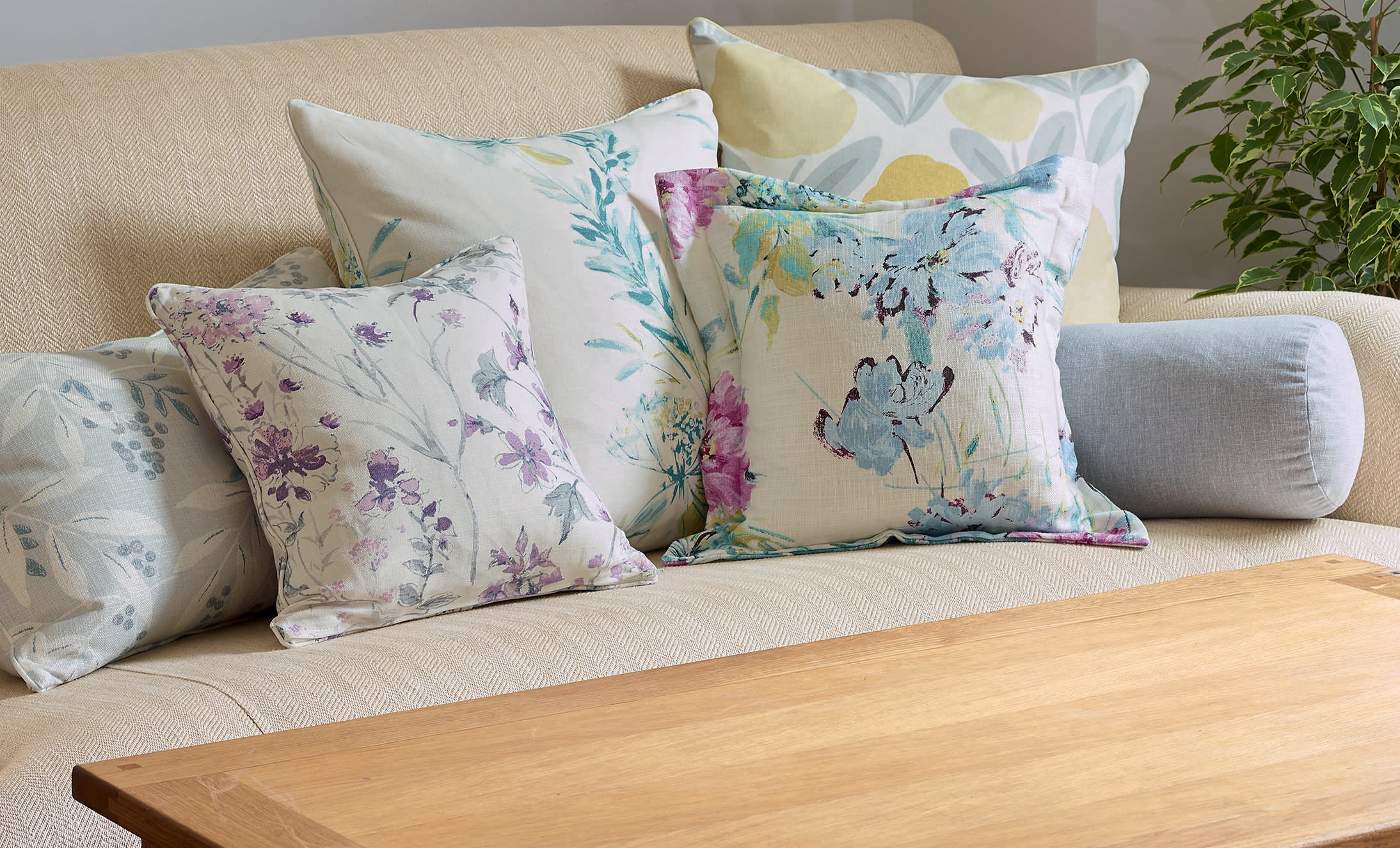 Custom Made Cushions in Bolster, Rectangle, Square and Oxford shapes shown
Perfectly Printed Cushions
Spice up your interior by combining floral prints with a neutral palette. Our custom design service allows you to select a mixture of different shapes and styles to balance out your interior accessories.

Custom Made Tablecloth with contrast border
Perfectly Stylish Picnics
With summer now in full swing nothing is better than indulging in a spot of laid back alfresco dining. The perfect recipe for a stylish picnic includes a shady spot, comfortable seating, delicious food and of course a perfectly styled table.
Tablecloths are the perfect item for adding instant elegance to any picnic arrangement. In the blink of an eye a beautifully patterned tablecloth can instantly transform even the shabbiest of chic garden furnishings into sophisticated pieces; perfect for your summertime banquet.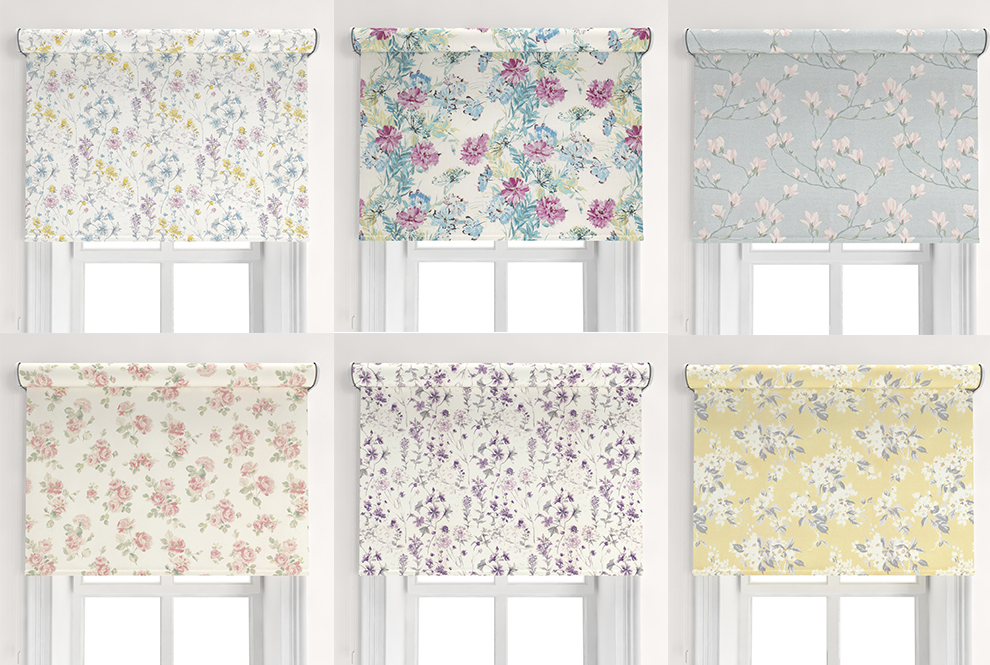 Fabulous Florals
Bring a touch of summer to every room in your home with our pick of your favourite floral prints. Made to Measure Blinds are an elegant way to showcase these beautiful designs.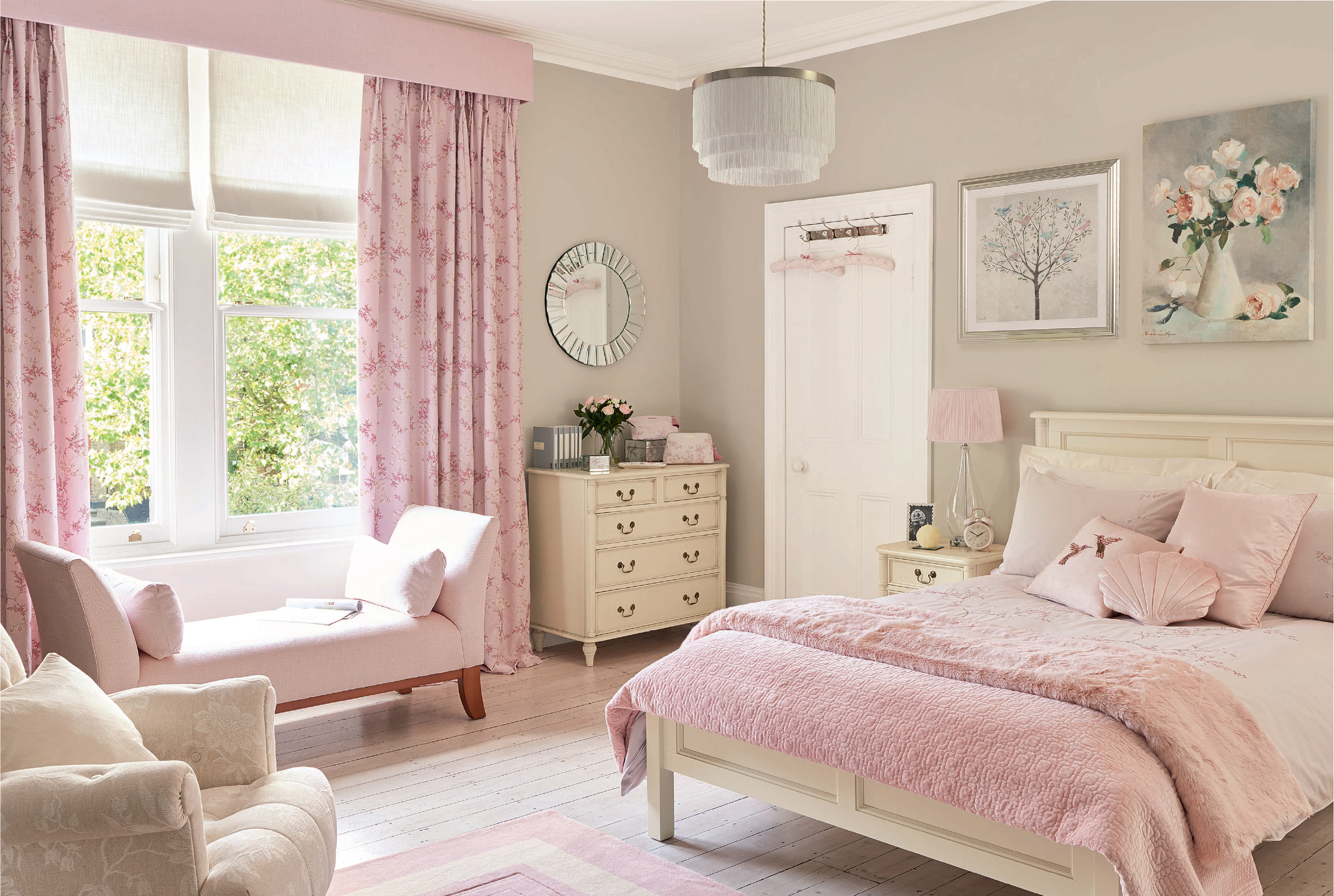 Contrasting Made to Measure Upholstered Pelmet, Deep Double Pleat Curtains and Roman Blinds
The perfect retreat
Dress your windows in refined layers of fabric for that perfect relaxed interior look. Our smart upholstered-pelmet is perfect for framing window whilst our tailored roman blinds filter the light for a relaxing ambience. Choose our softly pleated curtains in a romantic print for luxurious comfort.

Made to Measure Curtains with a Deep Double Pleat Heading and Upholstered Pelmet
A touch of glamour
When creating a glamorous living space, luxurious fabrics and prints are perfect for adding dimension to your interiors. An upholstered pelmet will underline the architectural features of your room whilst Deep Double and Deep Triple Pleat curtain headings with their tailored looks are stylish choices for smart rooms.

Made to Measure Double Pleat and Triple Pleat Curtain Headings and Upholstered Pelmet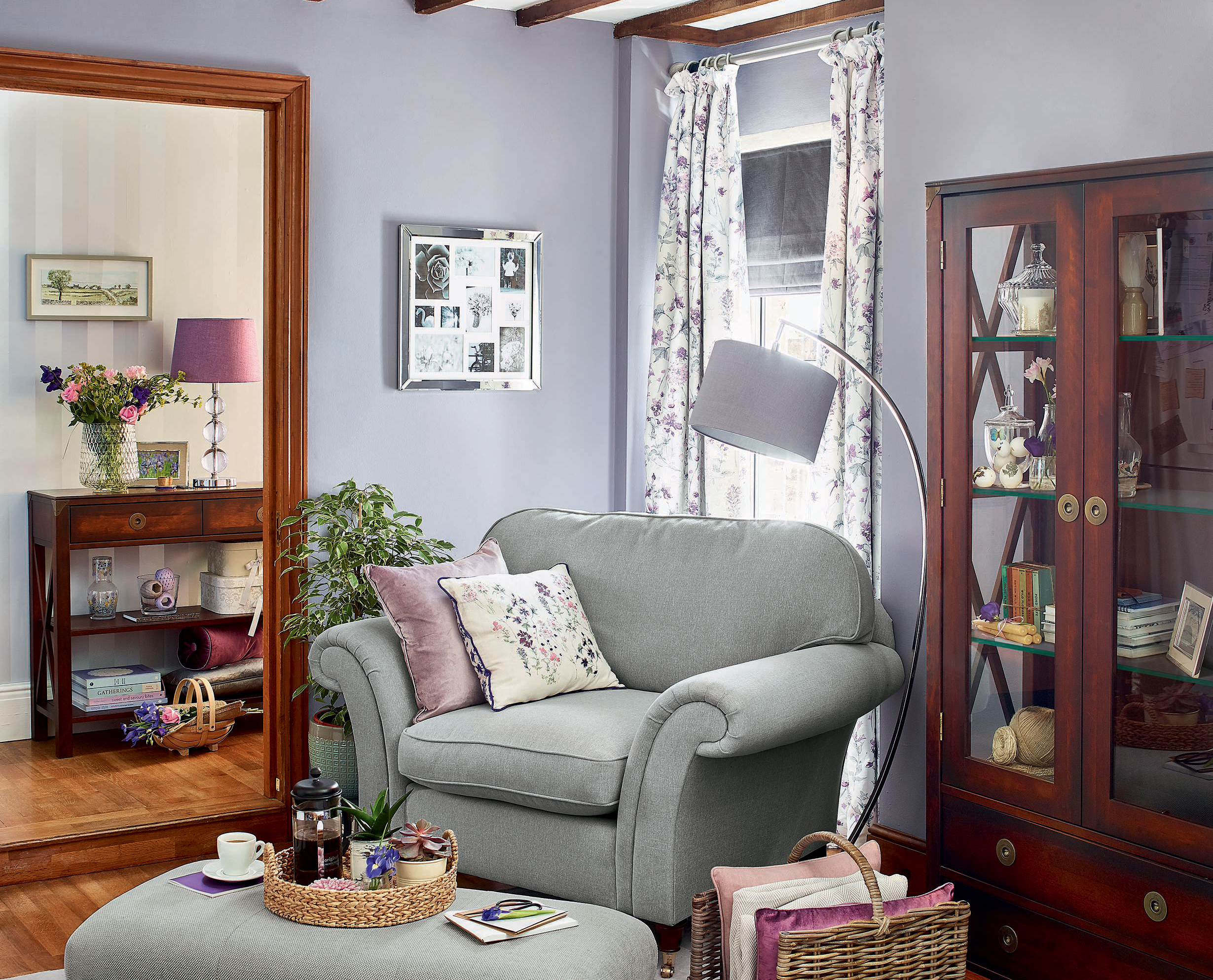 In the Country
Delicate florals are a perfect choice for a country look; add an extra layer of detail with a pretty informal Ruffle Top heading. A contrast border is a beautiful way to highlight key colours in your scheme.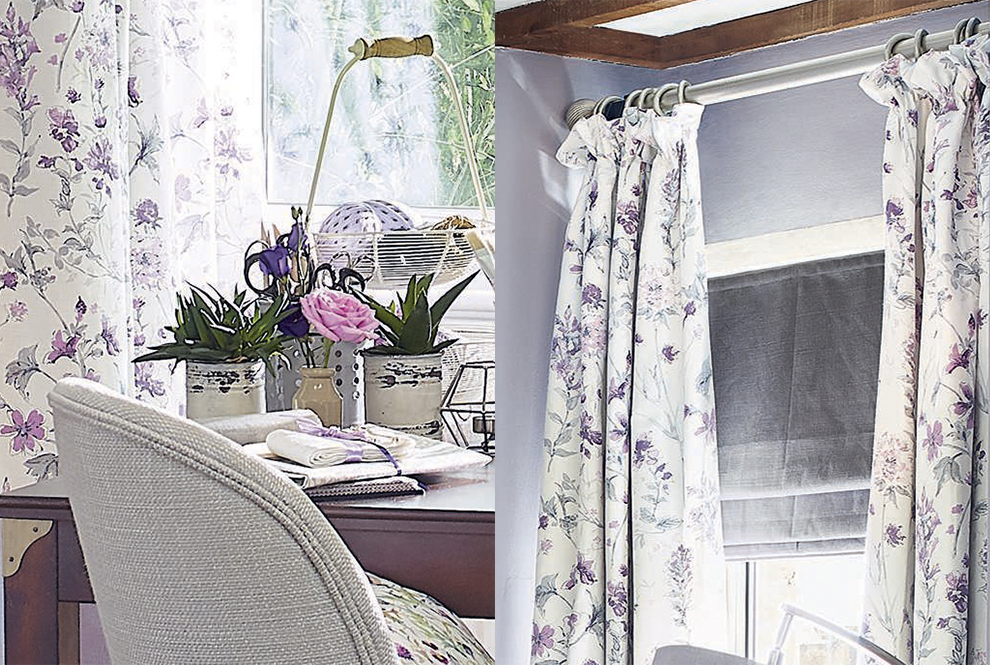 Use a contrast border to pick out key colours in your interior scheme, adding extra interest and texture.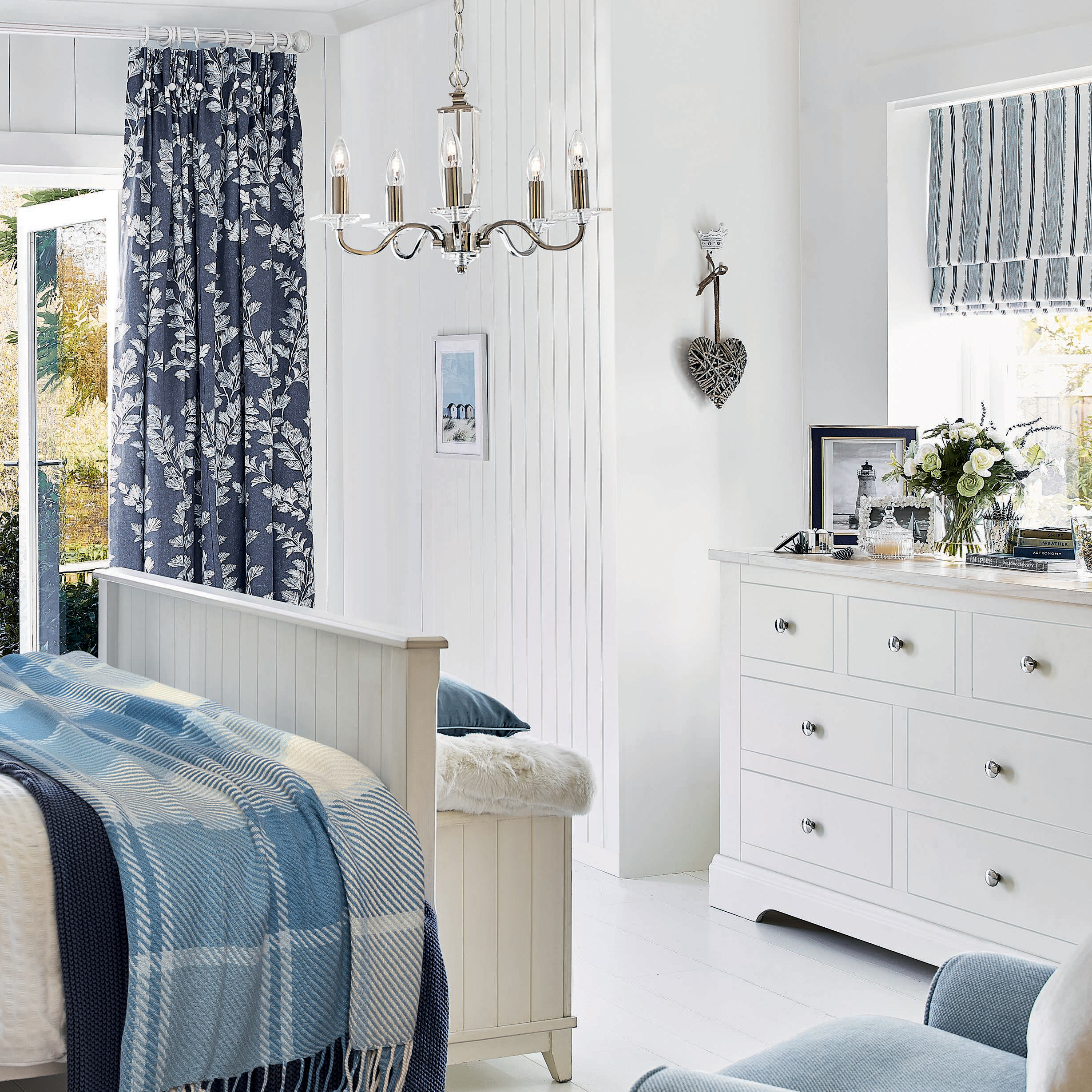 Made to Measure Curtain with Triple Pleat Heading and Straight Edge Roman Blind
Those Finishing Touches
If you don't have time to run up your own designer details, our Interior Design Service offers a wealth of options for creating elegant interiors; from custom made table cloths and bespoke window dressings through to window seats and luxurious bed hangings.
Our Made to Measure curtain service offers 100's of ways to customise your window dressings according to size and shape.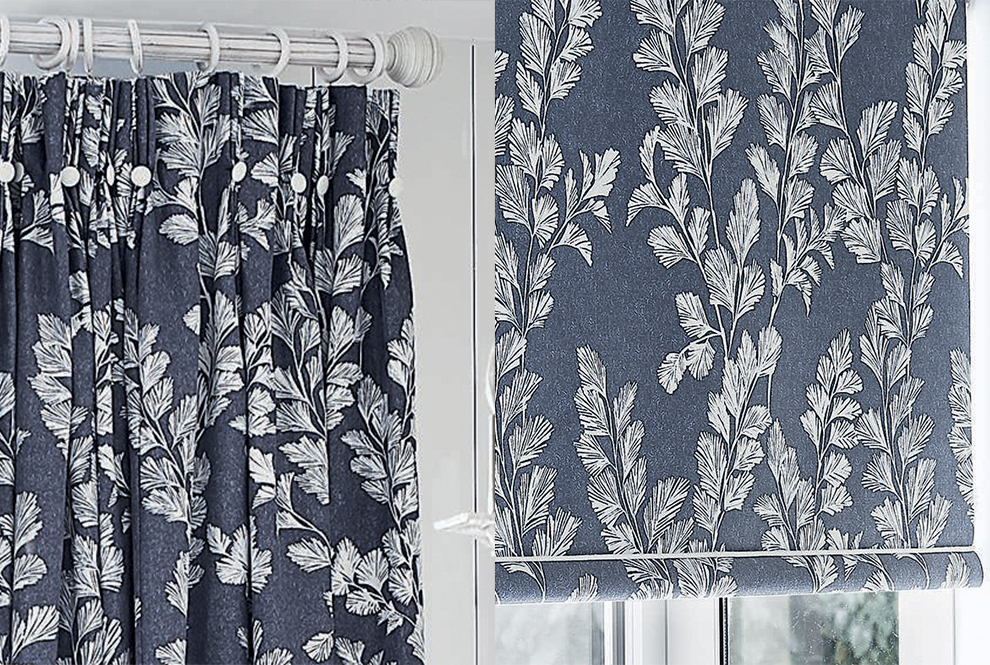 Curtain with Triple Pleat heading and contrast button detail & Straight Edged Roller Blind with contrast piping.
From contrasting buttons to smart piping detail, visit your nearest store to explore how you can add those extra special touches.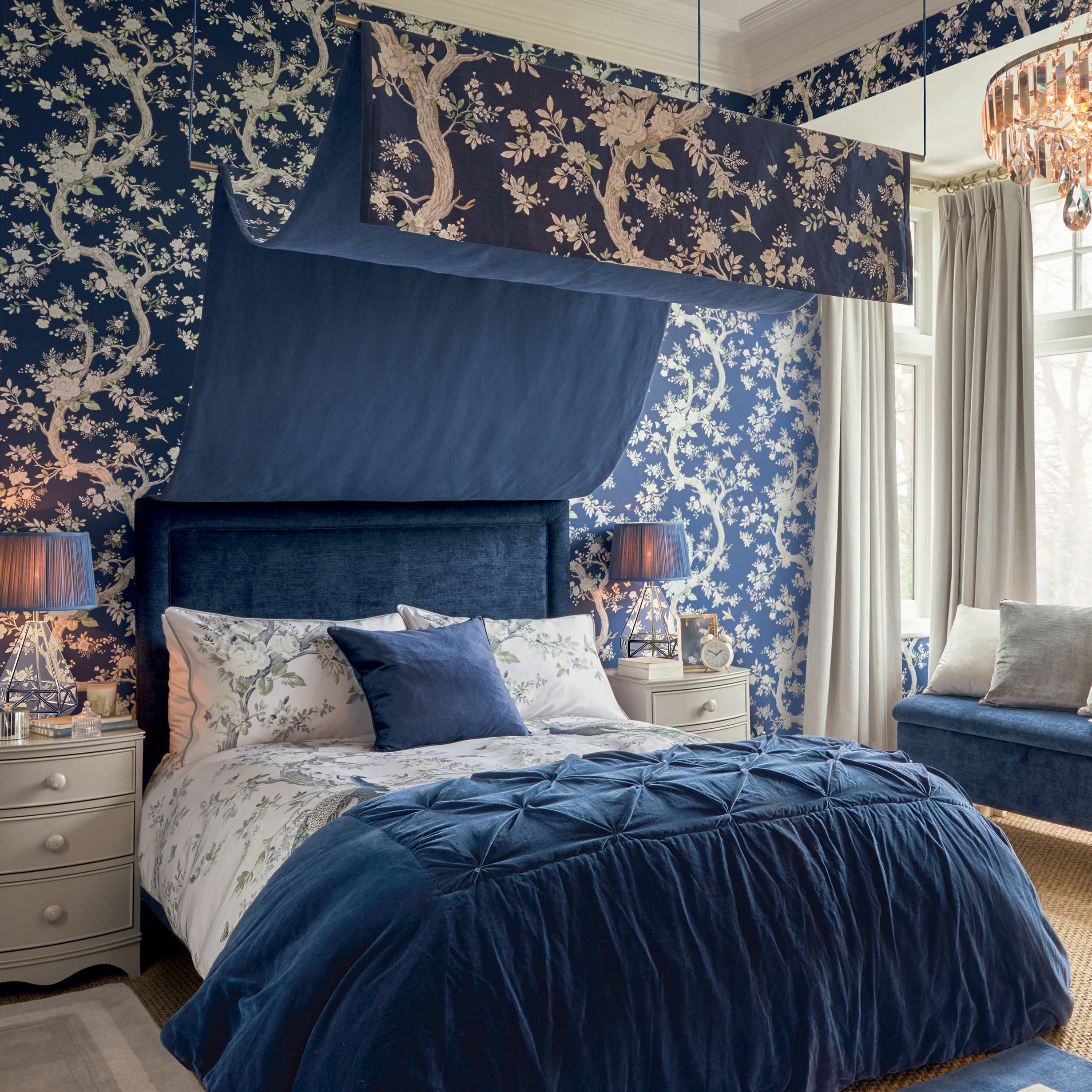 Truly Unique
If you need extra large sizes or have specific requirements, the Interior Design Service will service your every need providing you with beautiful window treatments and soft furnishings for your home. For a fee of £50 per room they will listen carefully to your requirements, creating bespoke window and soft furnishings just for you. They have an even wider range of options, styles, sizes, trims and linings to offer.
Our Made to Measure service is on hand to turn your inspiration into reality. With a wide choice of fabrics and styles, expert advice and professional measuring we are here to help you transform your windows and interiors with the greatest of ease.
1. Order Samples – Online or Find your nearest Store.
2. Choose a style – Visit curtains & blinds buying guides or arrange an Interior Design Service visit.
3. Measure up – Book Measuring Service or view measuring guides.
4. Place your Order – Online, by telephone or find a store.
5. Fitting – Book fitting as part of your Measuring Service or Interior Design Service visit.
DISCOVER MADE TO MEASURE AT LAURA ASHLEY TODAY