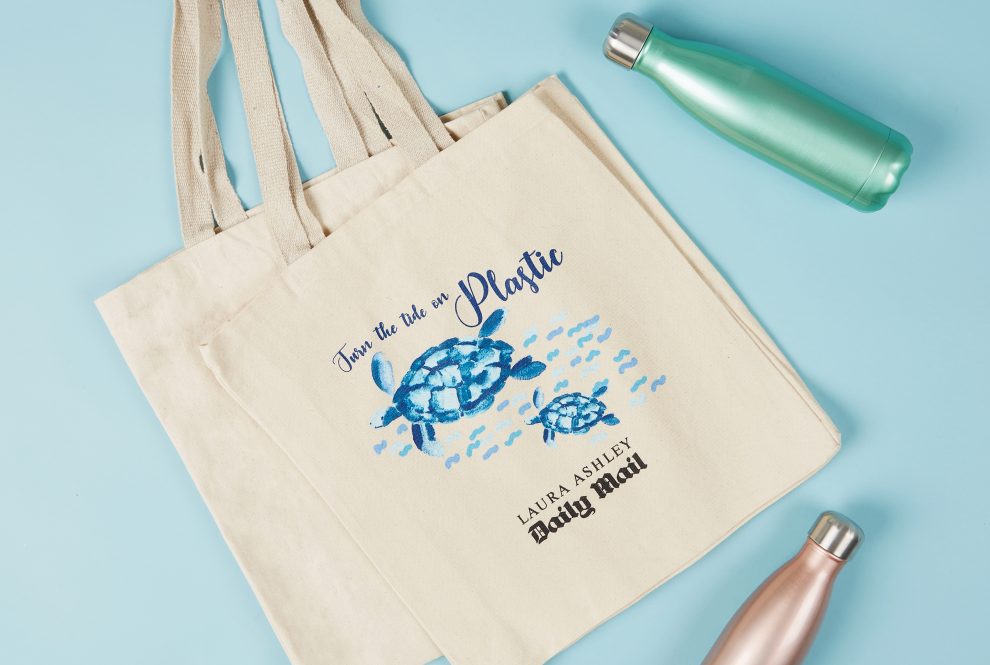 Life in plastic is certainly not fantastic! Here are our top tips for cutting down your plastic footprint... read more
Every year eight million tonnes of plastic ends up in our oceans, resulting in extreme harm and even death to marine wildlife.
The environmental impact of plastic is huge, but what can we do to reduce our personal plastic footprint? By cutting out small, everyday single-use plastic, together we can help put an end to this plastic crisis.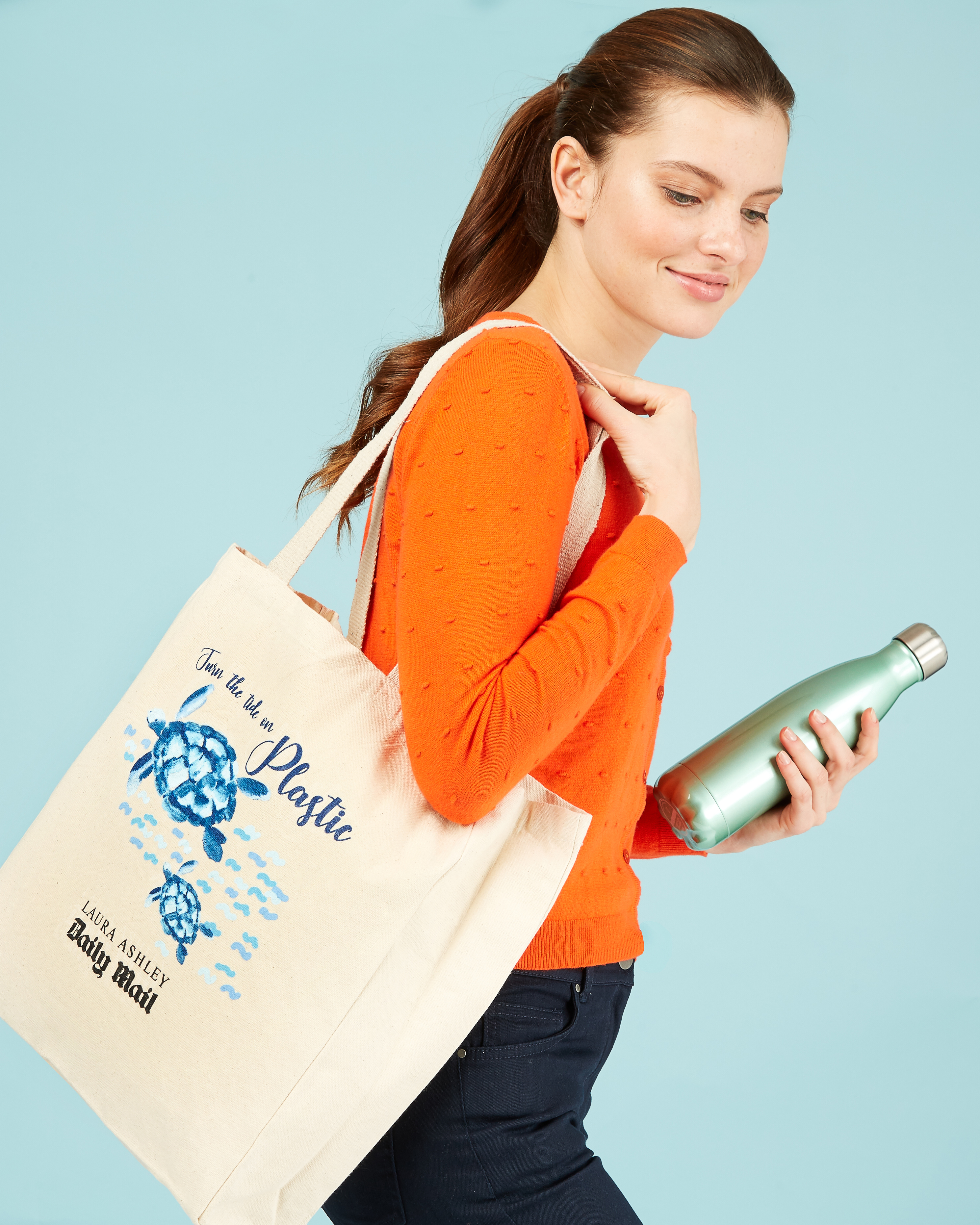 1. Carry a Re-Useable Coffee Cup
2.5 billion coffee cups are thrown away in the UK every year! …And apparently, less than 1 in 400 are recycled. Disposable coffee cups may look like paper from the outside, but chances are they are lined with a plastic coating, which makes them difficult to recycle. With the addition of plastic lids and stirrers, there are many reasons that make coffee cups less than convenient. Taking a reusable cup on your morning commute will not only help save the environment but may even save you a few pennies too, with some coffee shops offering a small discount when you bring your own cup!
Shop the Laura Ashley reusable cups
2. Stop Buying Bottled Water
Speaking of refillable, bringing your own water bottle is another easy way to reduce your plastic footprint. Over a million plastic bottles are bought around the world every minute. Plastic bottles make up a third of all plastic pollution in the sea, and if marine plastic pollution continues to rise at its current rate, it's expected that the amount of plastic in the sea will outweigh fish by 2050. Carrying a reusable bottle is a really simple way to cut down your plastic use. Staying hydrated is easy too, as there are plenty of places you can refill your bottle for free: Use the Refill app to find water on-the-go.

Shop our range of reusable bottles
3. Be Packaging-Aware
Generally speaking, it's easier to recycle cardboard than plastic, so when there's an option of products that come in either bottles or boxes, choose the latter! Whether it's your laundry detergent or your orange juice, it's these small decisions that can have a big impact if we all take action. And when packaging can be avoided altogether, always choose that option! Loose fruit and veg are often cheaper than pre-packaged alternatives, so be sure to take more time to think about your choices the next time you're in the supermarket.
4. Re-Think Your Food Storage
Plastic bags, plastic boxes, plastic wraps! There's so much plastic in our lives we hardly realise it until we stop and think. There are a few easy changes you can make to your food storage solutions that can have a positive effect on the environment. The time has come to ditch the cling film! Using foil is an environmentally friendly alternative as it can be recycled. Better still, there's a new food-preserving alternative in town in the form of 100% cotton Beeswax Wraps. Instead of a throwaway ziplock bag, why not use a glass container or jar the next time you pop something in the fridge for later?
5. BYOB – Bring Your Own Bag!
Since the UK introduced the 5p plastic bag charge, there has been an amazing 85% drop in their use! But wouldn't it be fantastic to decrease this even further? We've all been caught out from time to time without a bag, but having an easy fold away option at hand means you won't be caught out again. Luckily we've made it even easier for you to remember, as for this weekend only we've teamed up with the Daily Mail to give you a FREE re-usable canvas bags featuring an exclusive Laura Ashley turtle design, to encourage you to Turn the Tide on Plastic. Pick up your copy of the Daily Mail on Saturday 17th November and claim your free tote bag in-store.
6. Say No to Plastic Straws & Disposable Cutlery
Straws are sabotaging our oceans and there's really no need for it… Plastic straws can take up to 200 years to decompose, so next time you're taking a sip, opt for a paper straw, or alternatively nothing at all! After all, when did drinking from the glass become so bad?
When it comes to cutlery, we're not suggesting you use your hands, but it can be easy to be caught off-guard when picking up food on-the-go. Be prepared for every opportunity by carrying a spoon on a fork in your handbag, they don't take up much room and the world will thank you for it!
What actions are you taking to help reduce your plastic consumption? Comment below or share your efforts with us on Facebook, Instagram and Twitter.
Don't forget to pick up your copy of the Daily Mail on Saturday 17th November to claim your free Laura Ashley Tote Bag!