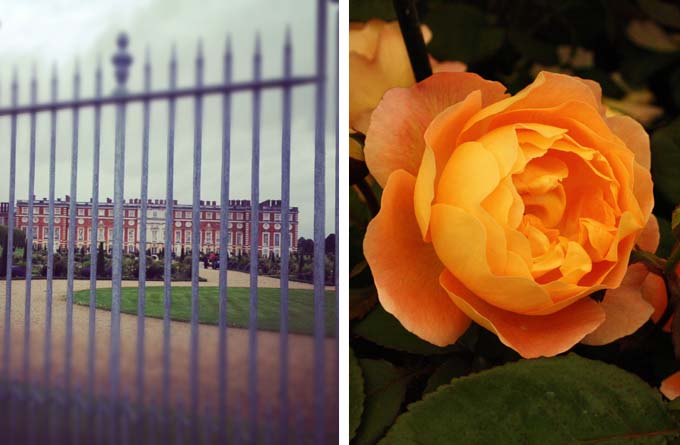 Garden and flower inspiration from the RHS Hampton Court Palace Flower Show read more
Having enjoyed a glorious day at Chelsea Flower Show back in May, the ladies here at Laura Ashley HQ have been eagerly awaiting next up on the RHS gardening circuit – Hampton Court Flower Show. Just a thirty-minute journey out of London Waterloo, we found pioneering garden design and a spectacle of flora, all showcased against the majestic backdrop of Henry VIII's royal home.
In comparison to Chelsea Flower Show it is a lot bigger (bring comfortable shoes or a weather friendly pair of wellies) and somewhat more accessible to those that can't afford the likes of Diarmuid Gavin to come and landscape their garden with their new for 2012 'Low Cost High Impact' section for pocket friendly gardening. This year the awards were divided into five exciting categories; best show garden, world of gardens, best summer garden, best conceptual garden and best low cost high impact garden.
Having arrived via the Thames Gate entrance, first stop was the Romance and Rose Marquee, described as a 'bouquet for your senses', bursting with an abundance of unusual rose species and innovative rose displays. Oh and the smell! If only this blog post could capture the scents…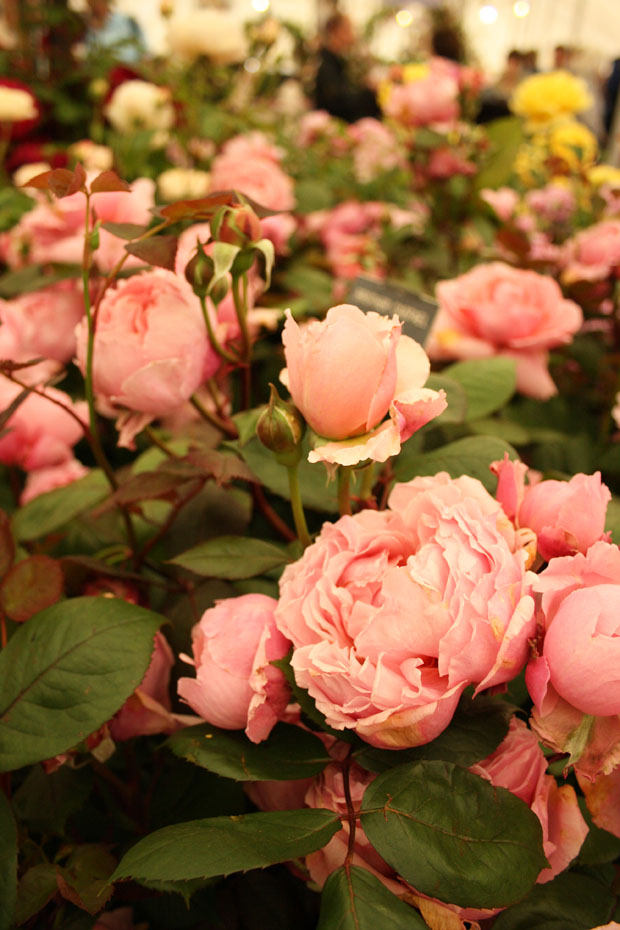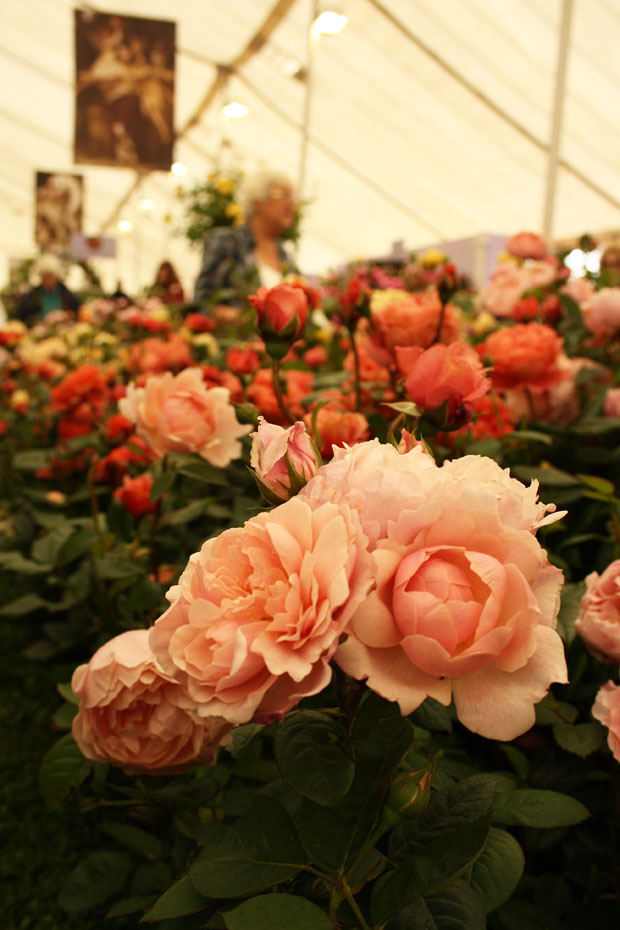 We were particularly excited to spot Rose of the Year 2013 'You're Beautiful', a bright ink floribunda bred by Gareth Fryer. It was plain to see why this beauty has already won a gold medal from the Royal National Rose Society…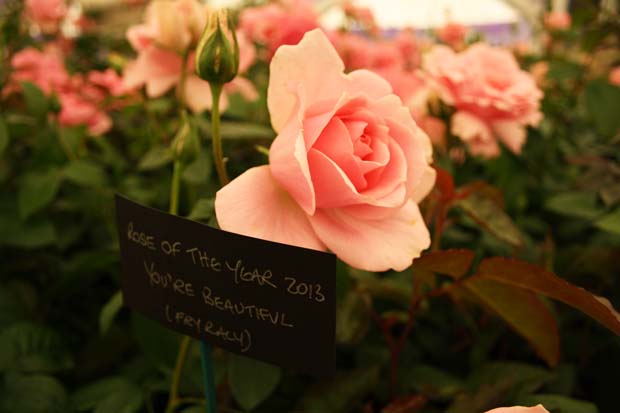 The Romance and Rose marquee also offers live classes from flower arranging demonstrations and gardening with bumblebees (BeeKind) to guidance on rose care & pruning. We were lucky enough to catch 'Floristry – Wedding Bouquet from the 1950's – compared to 2012' by Fiona and Hannah Caley…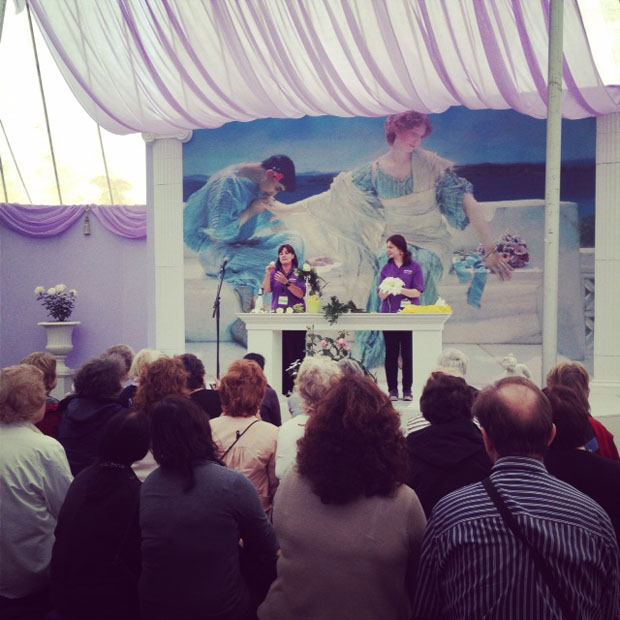 Adding a touch of 'theatre' to the marquee were crowd pleasers 'The Romance of the Masked Ball' with masks made up of roses, leaves and bark, the impressive 'Wedding Gown Made of Roses' and the wonderfully whimsical 'Midsummer Night's Dream' inspired installation…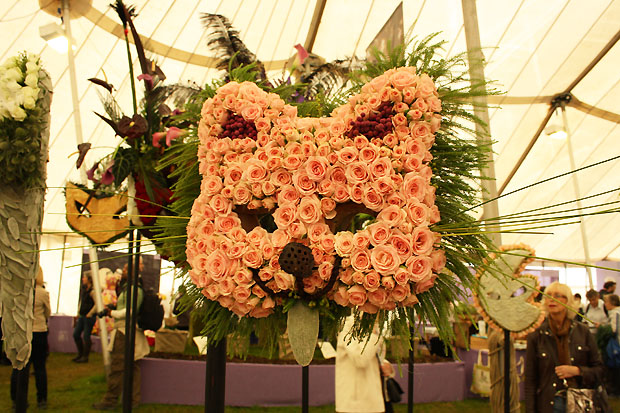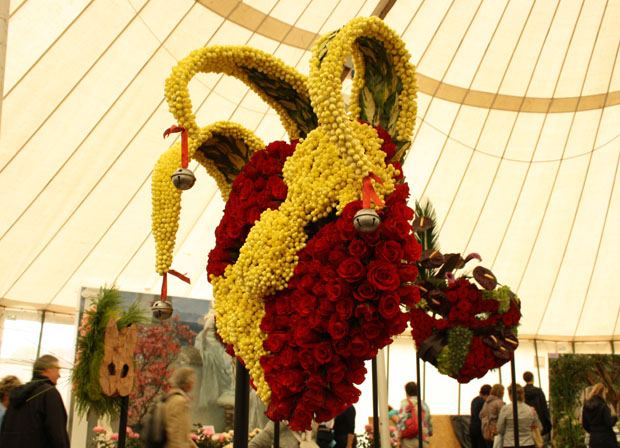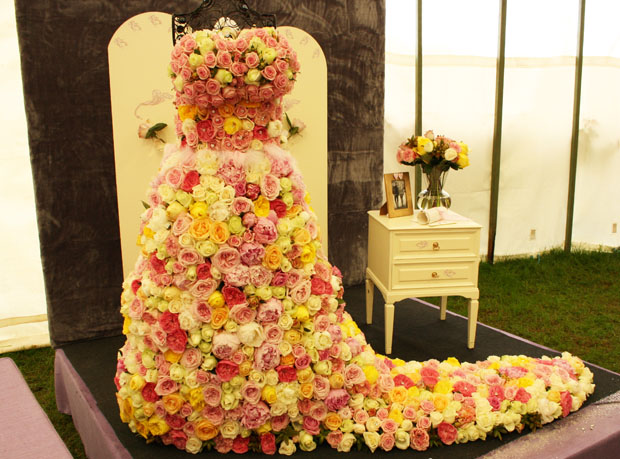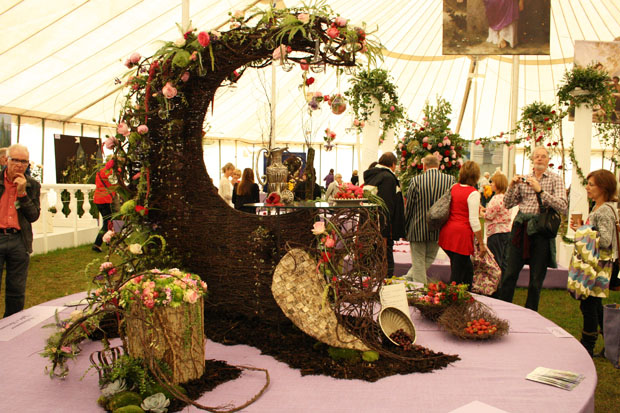 For a spot of the 'good life' we recommend you head to the 'Growing for Tate' marquee, teaching us that 'growing fruit, vegetables and herbs can be aesthetically pleasing as well as practical'. Pick up herbs, plants, seeds and tips along the way with everything from growing your own horseradish and asparagus to more exotic pak choi or sweet peppers.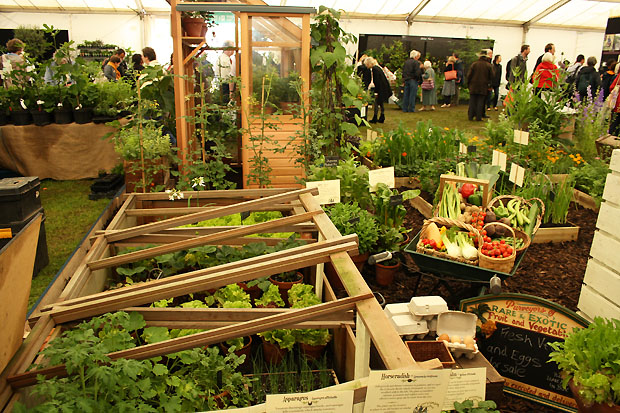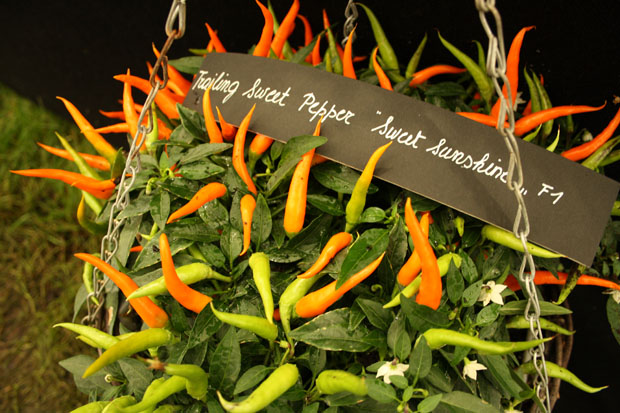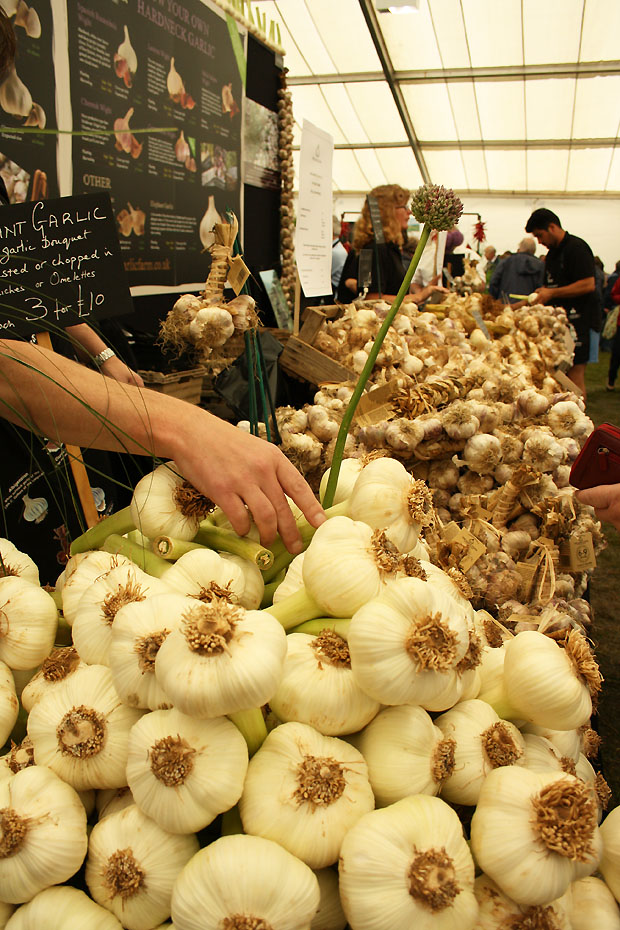 For some thrifty ideas on how to create a beautiful garden without feeling the pinch, the highlight of this year's show was the 'Low Cost High Impact' garden installations. Here the brief was to create affordable spaces for recession-hit gardeners. The cheapest gold medal winning garden 'Our First Home, Our First Garden' by Nilufer Danis, worked to a mere £7,000 budget! It appears that a little imagination and money-saving ideas (using reclaimed materials and paring down expensive shrubs in favour of herbaceous perennials) really goes a long way…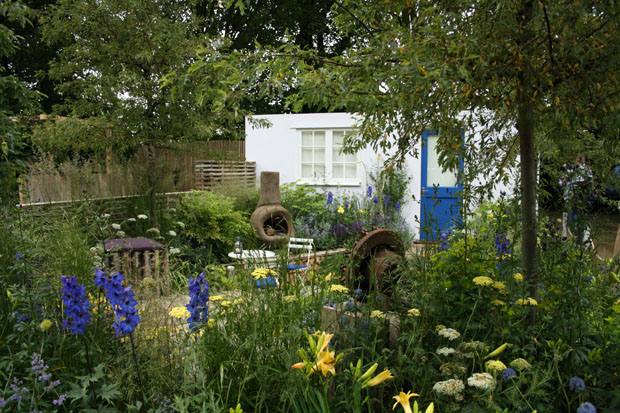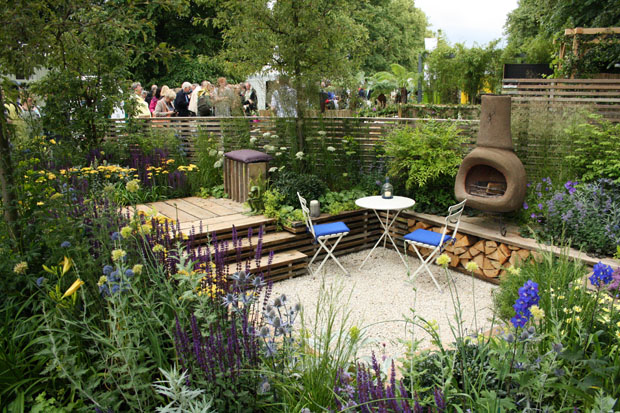 We could see our Windsor Garden furniture sitting very comfortably in this pretty garden.
Our favourite area to the show has to be the conceptual gardens. Show stealer 'Las Mariposas' designed Robert Kennett (supporting Amnesty International's Butterflies of Hope campaign for women in Nicarague) boasted an eye- catching pink cube with large windows, revealing an interiors of lush plants and hundreds of stunning tropical butterflies. Catching a glimpse of these magical looking butterflies is well worth the small queue to get a good view through the glass….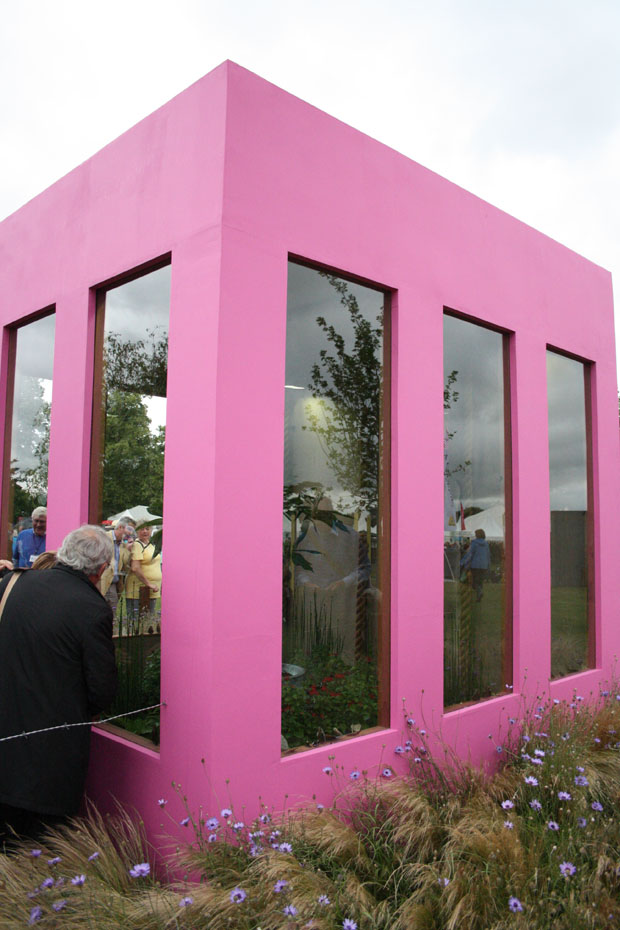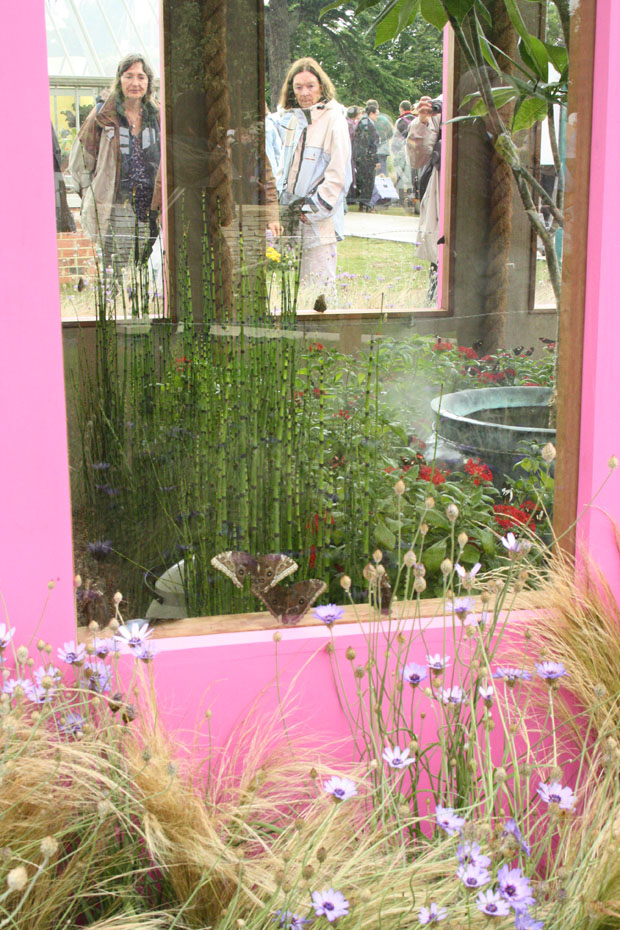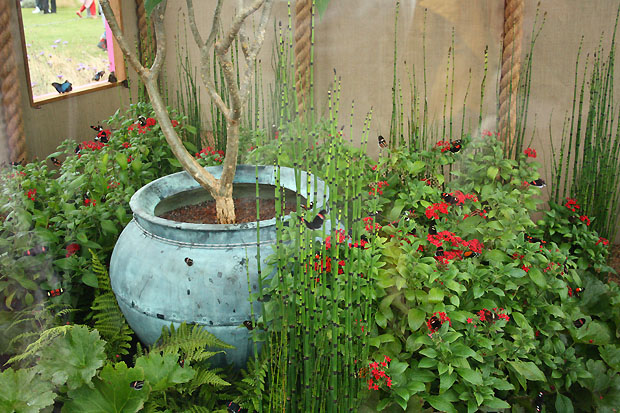 If you are planning a visit don't leave without popping along to the Laura Ashley stall in the Grapevine Theatre, with everything from our cutesy outdoor floral wellies to all important gloves and brollies…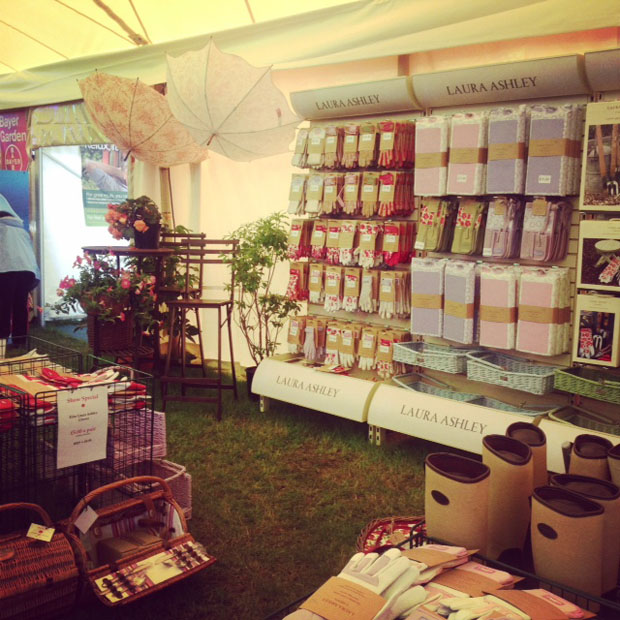 We'll leave you with a little montage of all the other wonderfully inspiring gardens and blooms we spotted along the way…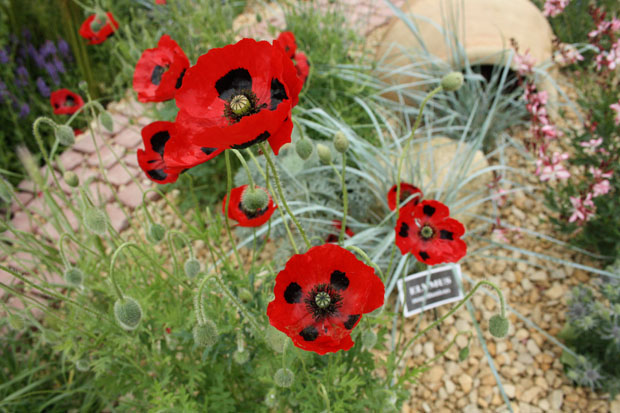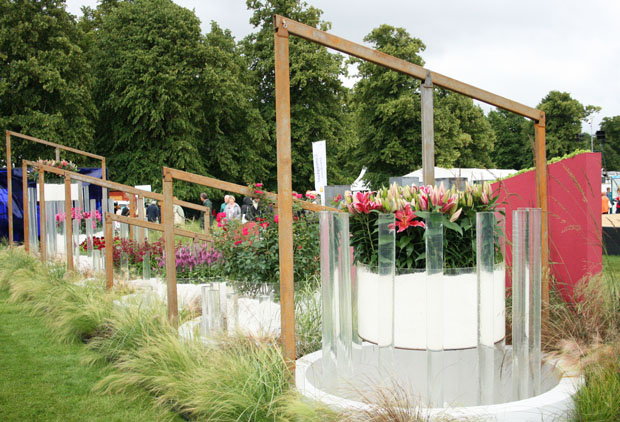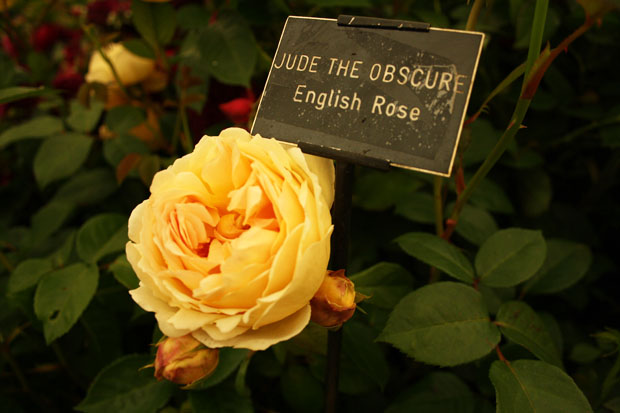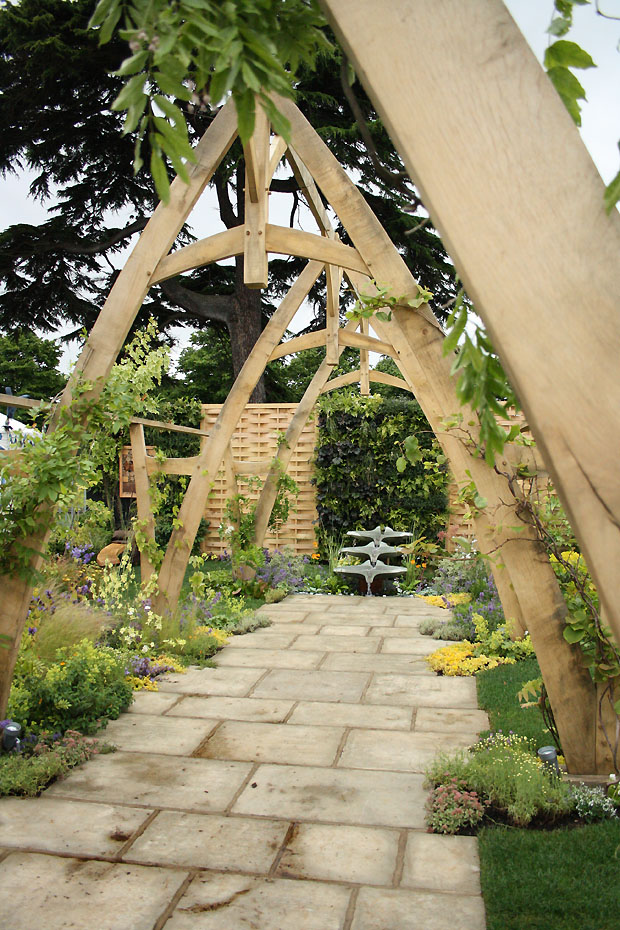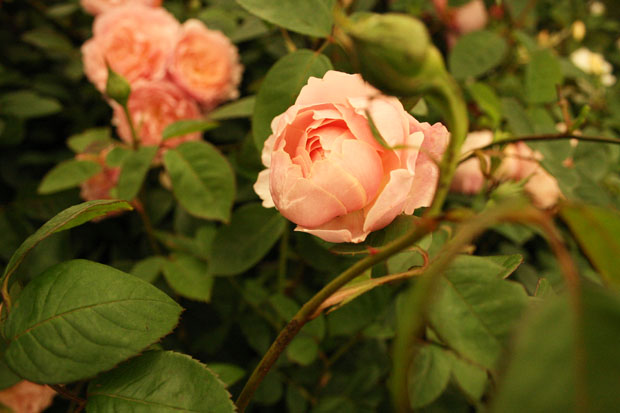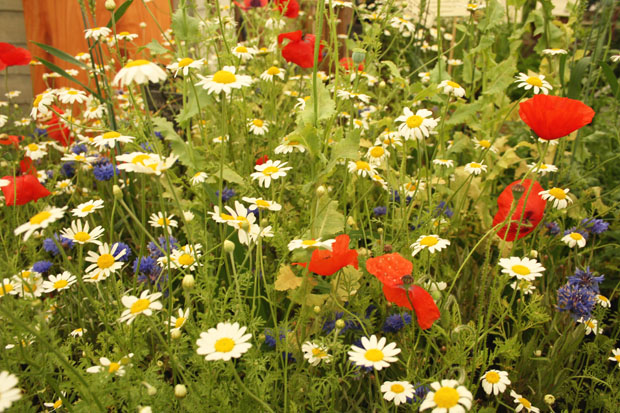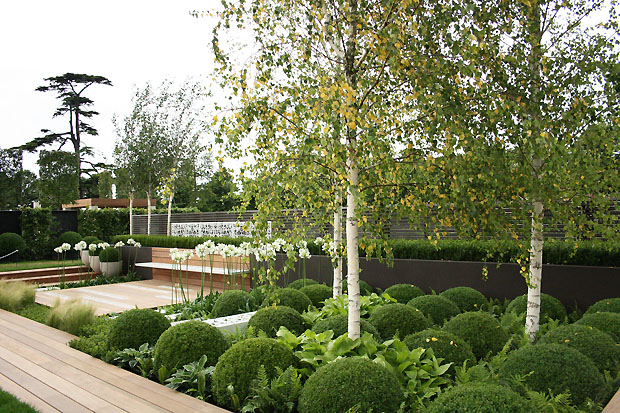 Are you planning a trip to Hampton Court Palace Flower Show? We'd love to hear your thoughts! Tweet us @LauraAshley__ or leave a comment below!