We round up the best things to do with children this half term read more
Horray! Half term is nearly here and we can hear the sound of children rejoicing everywhere. If you're not quite sure how to entertain your little ones for an extra 7 days then keep reading for all our top tips on the great things to do this October half term. From pumpkin picking in Sussex, to afternoon tea at The Potion Room, there is something for everyone.
Pumpkin picking in West Sussex
Get the train to Sussex for a family day out and head to Slindon's Pumpkin Farm to enjoy the vast array of autumnal-hued vegetables on display to pick. Grab the traditional ones for the children to carve for Halloween or stock up on some to make pumpkin soup, pie or spiced lattes. Here, you'll find pumpkins in all kinds of shapes, sizes and colours you never knew existed. The founder of Slindon's grew pumpkins at this location for over 45 years — attracting visitors from all over the world. Make a day of it and explore Chichester after. The kids will love it here.
Slindon's is located at 4 Top Road, Slindon Arundel, Chichester, West Sussex BN18 0RP

Harry Potter and the Prisoner of Azkaban in concert
Bring your children along to Harry Potter and the Prisoner of Azkaban in concert at The Royal Albert Hall and see them relive the magic of their favourite wizard. Based on the third instalment of J.K. Rowling's classic saga, you can now experience the thrilling tale accompanied by the music of a live symphony orchestra as Harry soars across the big screen. This is perfect for children of all ages and a brilliant activity to diarise for October half term. Our tip: book well in advance to avoid disappointment.
The concert runs from Tuesday 23 – Wednesday 24 October 2018. Click here to book your tickets. 

Afternoon tea at the Potion Room
Looking for the perfect place to take your children to try afternoon tea this half term? Well look no further — London's brilliant all-natural bakery have delved into the world of wizarding experimentation for a brand-new exciting project. The interactive afternoon tea experience at the Cutter & Squidge School of Alchemy is set to cast a magic spell over tea enthusiasts, foodies and those celebrating Halloween. Visitors (and much to children's delight) will concoct edible and drinkable potions under the watchful guidance of a Potion Master, whilst enjoying a delicious and specially created all-natural Afternoon Tea (order the 'galaxy juice' for a mysterious yet super-delicious treat). Add this one to your to-do list. Your children will thank you.
 Adults from £ 49.50 per person / Children suitable for 8-12 year olds £39.50. Visit their website to book in advance.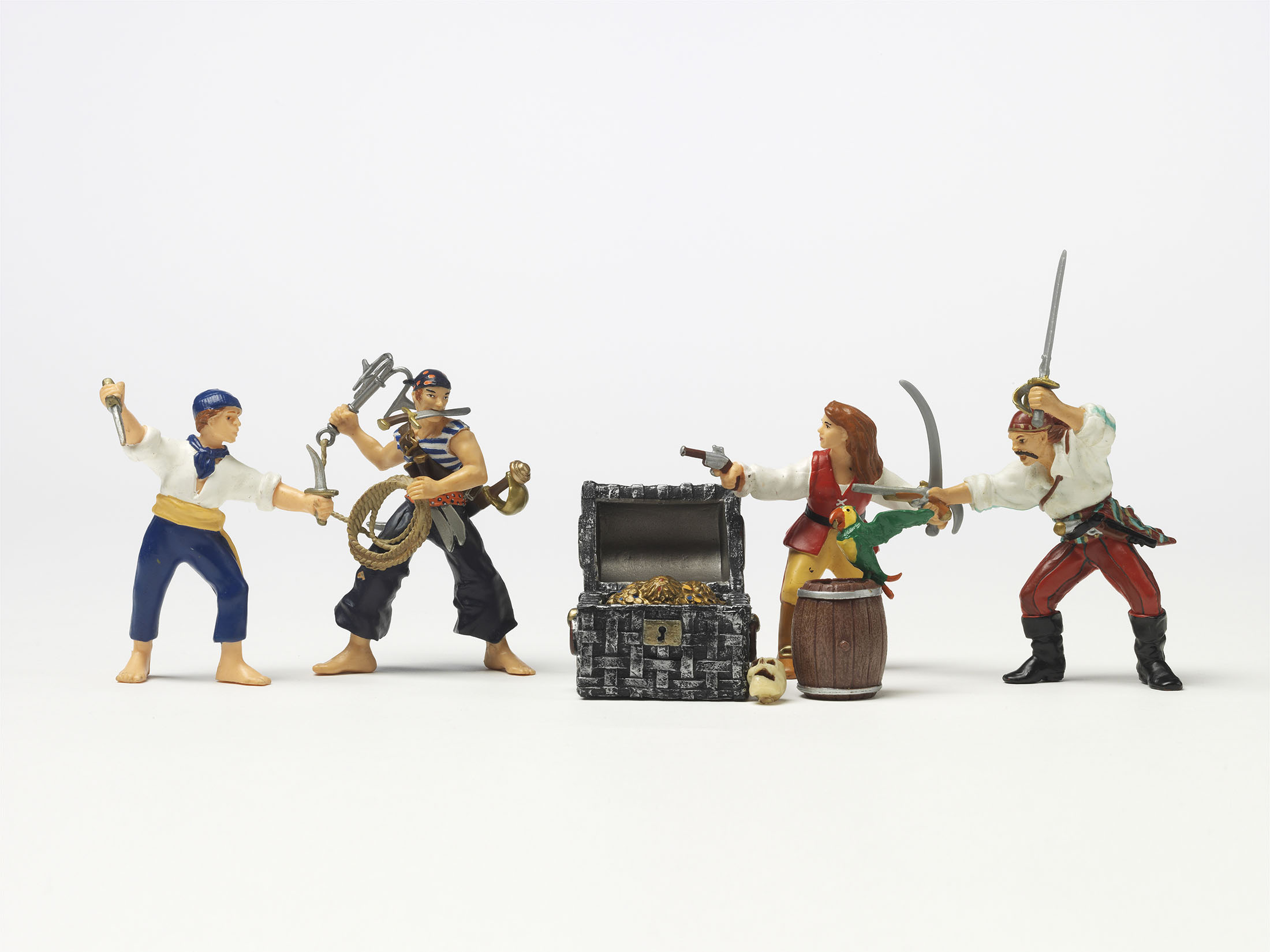 Pirate exhibition at the V&A
At the V&A's first exhibition focusing on fictional pirates and their influence in popular culture you can expect a manner of wonderfully exciting things. Plus, the exhibit has been designed by children for children so you know you kids will love it here. On display you can expect toys, games, illustrations, comics and a large-scale ship that inspires learning through creative play. Plus there are real pirate coins and treasures, allowing children to see what influenced their favourite pirate characters. Don't let half term pass without a visit here. We promise you won't be disappointed.
Admission is free. For more information, head over to their website.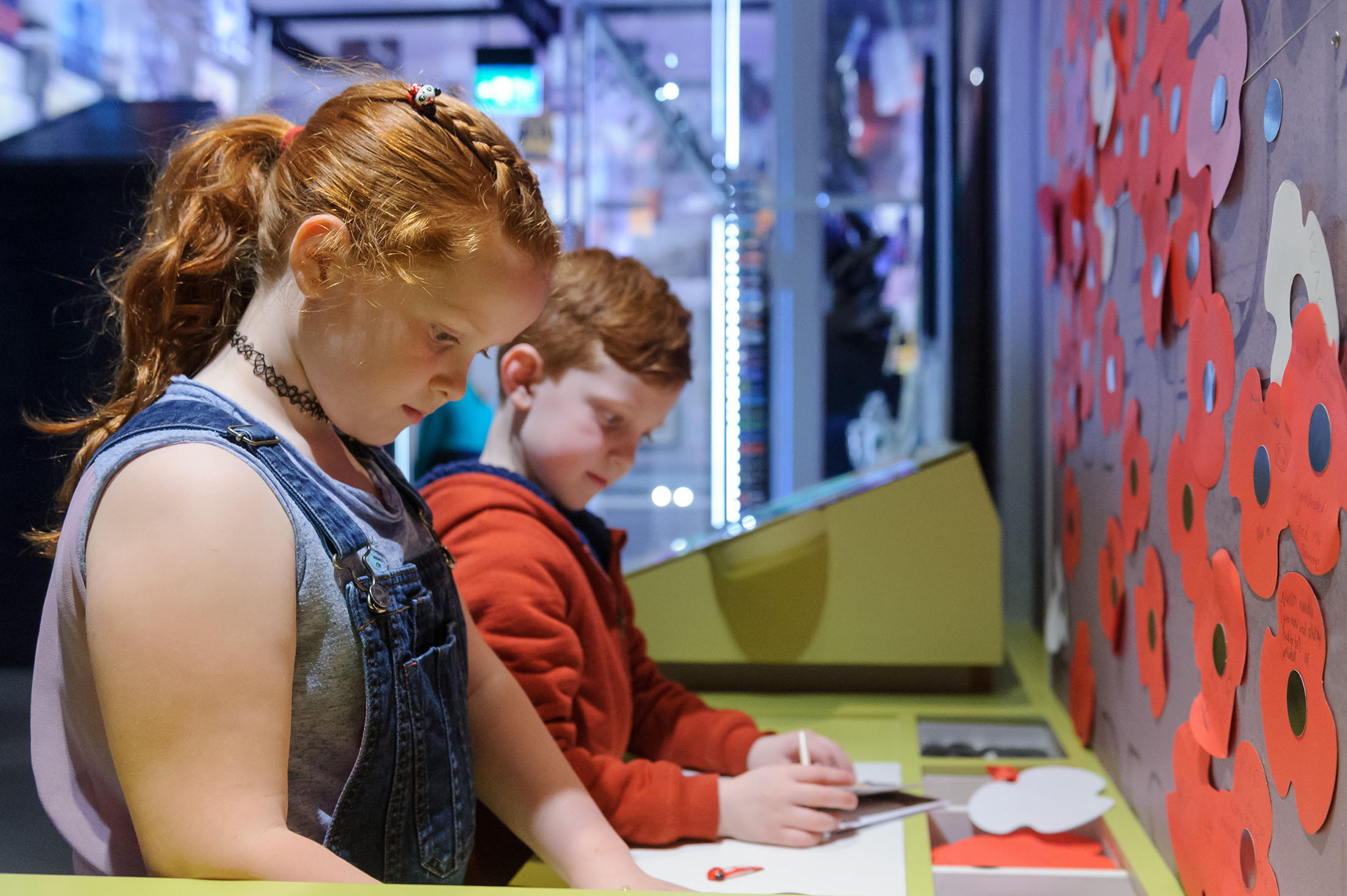 Poppy-making family craft sessions
This event gives the whole family a chance to get crafty and get involved at the National Army Museum — perfect to do on rainy half term days. Children will learn more about the meaning of the Remembrance poppy and make their own in the exciting drop-in family craft sessions. Take your personalised poppy home or add it to the growing Remembrance garden. Both educational and entertaining, this is a brilliant activity for the whole family to enjoy.
Admission is free. Children must be accompanied by an adult. For more information visit their website. 
 
Story reading: Gruffalos, Dragons and Other Creatures
Half term is a brilliant time for children to learn new skills and refine the ones they already have. Though it's perfect for spending time with family at home, make the most of their week off by getting them to read, write and learn some more. At the Children's Story Centre, you can book entry into exciting storytelling sessions and the interactive family exhibition. New for this season, Gruffalos, Dragons and Other Creatures will spark any child's imagination as they creep into a magical world of forests, miniature houses and dragons.
Sessions last for approximately 40 minutes. Day passes are £1.50. For more information visit their website here. 
What are your tips for making the most of half term? Comment below or let us know at @LauraAshleyUK