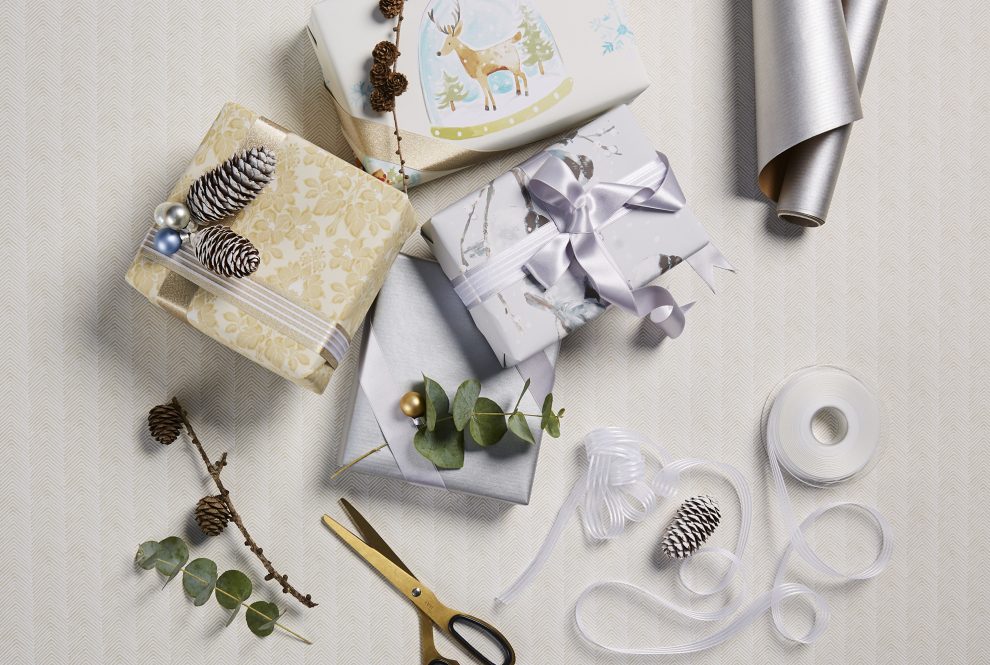 Wrapping can be a stressful task, so we asked Rachel from The Ordinary Lovely to share her top tips for perfecting presents this Christmas... read more
As arts, crafts and all things creative feature in my job description, you'd be forgiven for thinking that gift wrapping would be my dream task come Christmas. The truth? I love doing the first present, tolerate the second, and am pretty much done by the third. Heaven knows what the person receiving the fourth gift thinks of my half-hearted attempts. So, while I might not be writing this post from the point of view of someone who loves wrapping presents, it does mean that I've tried and tested many methods to make the whole process a lot easier. Here are my top tips…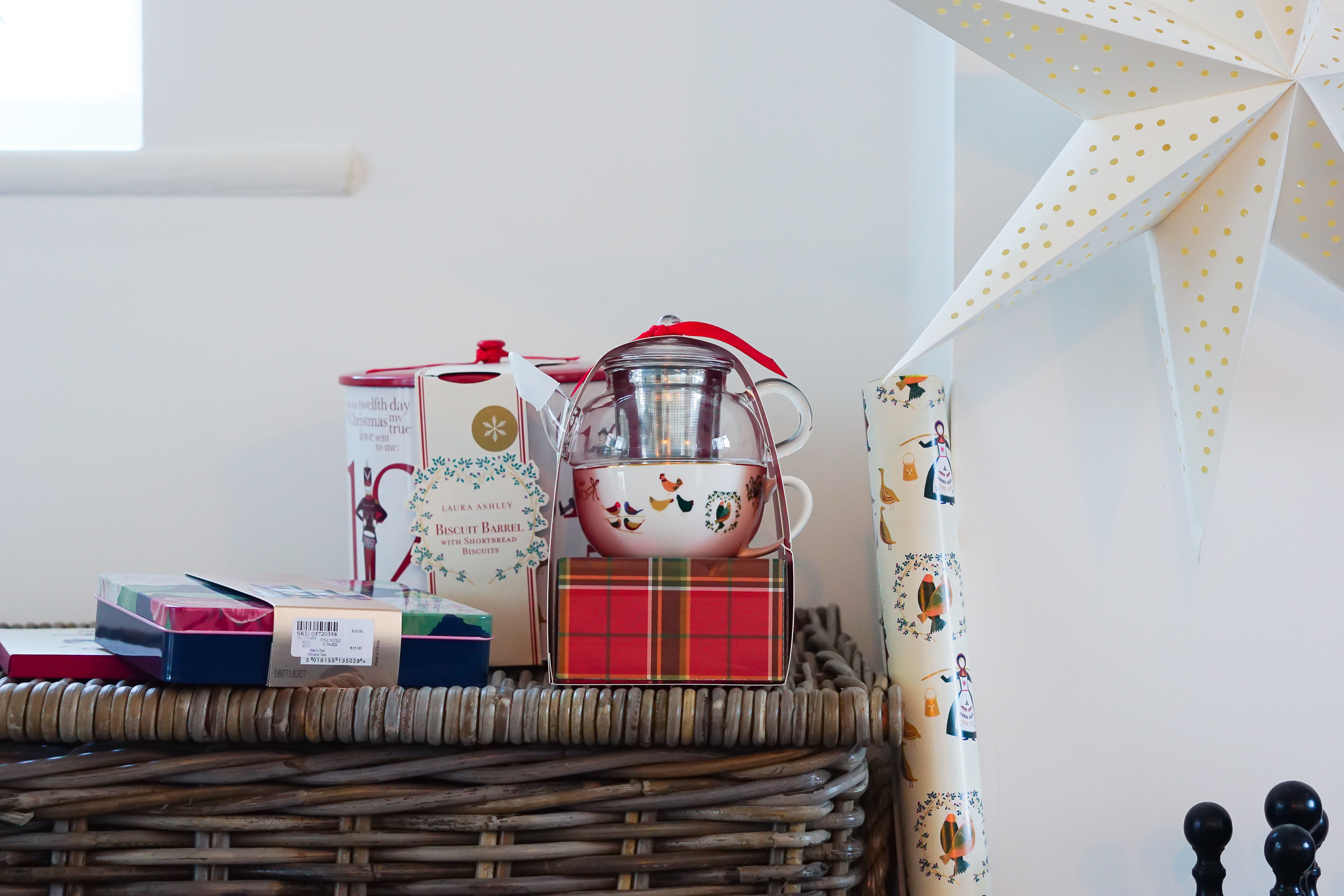 1. Have everything to hand
 Collect up everything you need before you begin: paper, scissors, tape, tags, pens, bows, ribbons, presents, and your list of who they're all for. There's nothing worse than getting started and discovering the tape is still in the kitchen drawer when you're mid-wrapping a gift.
2. Grab your ironing board
 This might sound like a strange one but I promise you, once you've tried it, you won't go back to wrapping on the floor or at the dining table. Put your ironing board up in whichever room you want to wrap in, adjust it to the ideal height, and it will save your back and knees from aching. I get through presents far quicker when I wrap them standing up – it's much easier to grab what I need.
 3. Pop on a great film
 Even if you love wrapping presents, it can still get a touch monotonous after a while. Pop on your favourite Christmas film to add to the festive feeling. Mine's The Holiday – not for Jude Law but for Cameron Diaz's amazing wardrobe and house. I love both! What's yours?
4. Choose coordinating paper
 Because I have a five-year-old and an eight-year-old, Christmas in my house tends not to be too matchy-matchy or themed because they love ALL the colours. However, my wrapping style is mostly coordinated – brown paper but with different colour tags and bows for each person so that the presents look nice under the tree and everyone can easily identify which ones belong to them. If there's one design that could persuade me away from my usual brown wrap, it's Laura Ashley's 12 Days of Christmas one, though. I love how sweet and traditional it is.
5. Double sided sticky tape = neatest presents EVER
 You buy the most beautiful paper, add ribbon, finish with a bow and then stand back and admire the …. sticky tape?! No, don't do it! Opt for double-sided sticky tape tucked inside the folds and keep your presents sticky-shine free.
6. Find a box for awkward-shaped presents
 Don't waste time faffing with awkward-shaped presents. It's just not worth it. Hang on to any cardboard boxes that come through your door in November and December and pop the gifts in those before wrapping them instead. Or, give your gift in a box that also looks lovely, like the Iona storage boxes – they're almost like a present in themselves.
7. Or make a bag out of wrapping paper for them
 If you don't want to use a box, making a bag out of wrapping paper is really quite simple, too. Follow this tutorial from Designer Trapped and it will take you less than a couple of minutes.
8. Get the children involved
 That's if you have children, of course! I often delegate the tags to my boys. I write a list of who we're wrapping presents for and they write the labels. It's good handwriting practice and who doesn't think that a child's looping style is super cute at Christmas?!
9. Add a handmade touch
 If you're a crafty person, Christmas is a time for you to come into your own. You can make amazing things with paper or air drying clay. Add them to your parcels alongside the gift tag for a thoughtful extra gift – they can be unstuck and placed on the mantlepiece or tree.
10. And a final flourish
 If you're not crafty, why not add a Christmas decoration to your parcels for that final flourish. My favourite is this Holly and Ivy one. It's a gift on a gift and adds that extra special finishing touch.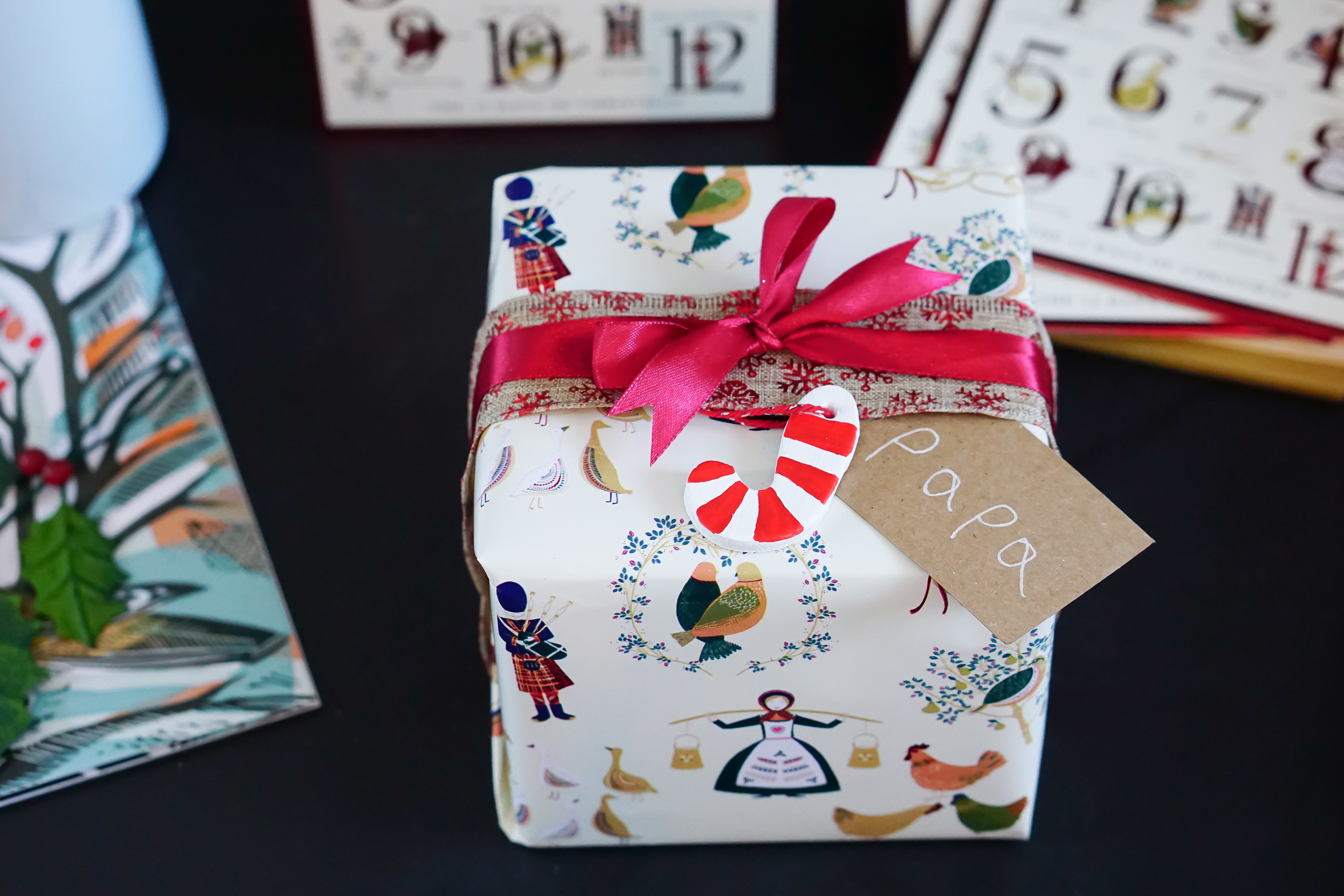 Aaand that's a wrap! Big thanks to Rachel from The Ordinary Lovely for her brilliant tips!
Do you have any wrapping tips or hacks? Please do share them in the comments below or tweet us. We'd love to know!