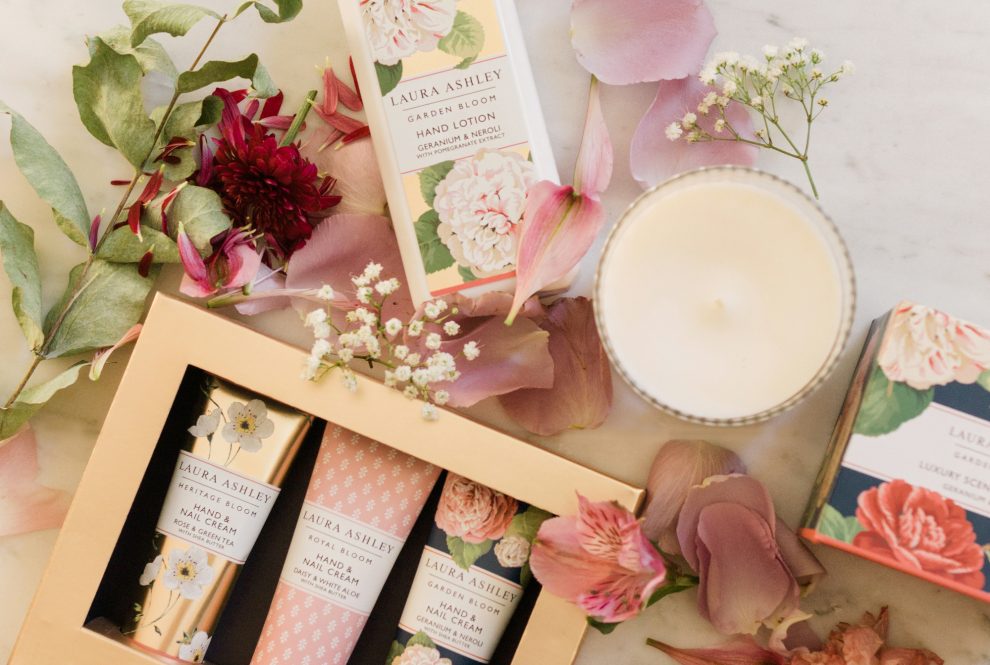 From bubbly bathing foam to luxury hand care, here are the perfect beauty gifts to spoil someone special... read more
Now that November is here, we think it's perfectly acceptable to start mentioning the 'C' word, right? …That's right, with CHRISTMAS just around the corner, there's no time like the present to start searching for the perfect gifts.  To make your shopping so much easier, we've created the Garden Bloom Toiletries Collection, available to buy at Laura Ashley or as part of the Laura Ashley beauty collection at Boots.
We asked the lovely Jennifer from Barely There Beauty to give these new products a try and here's how she got on…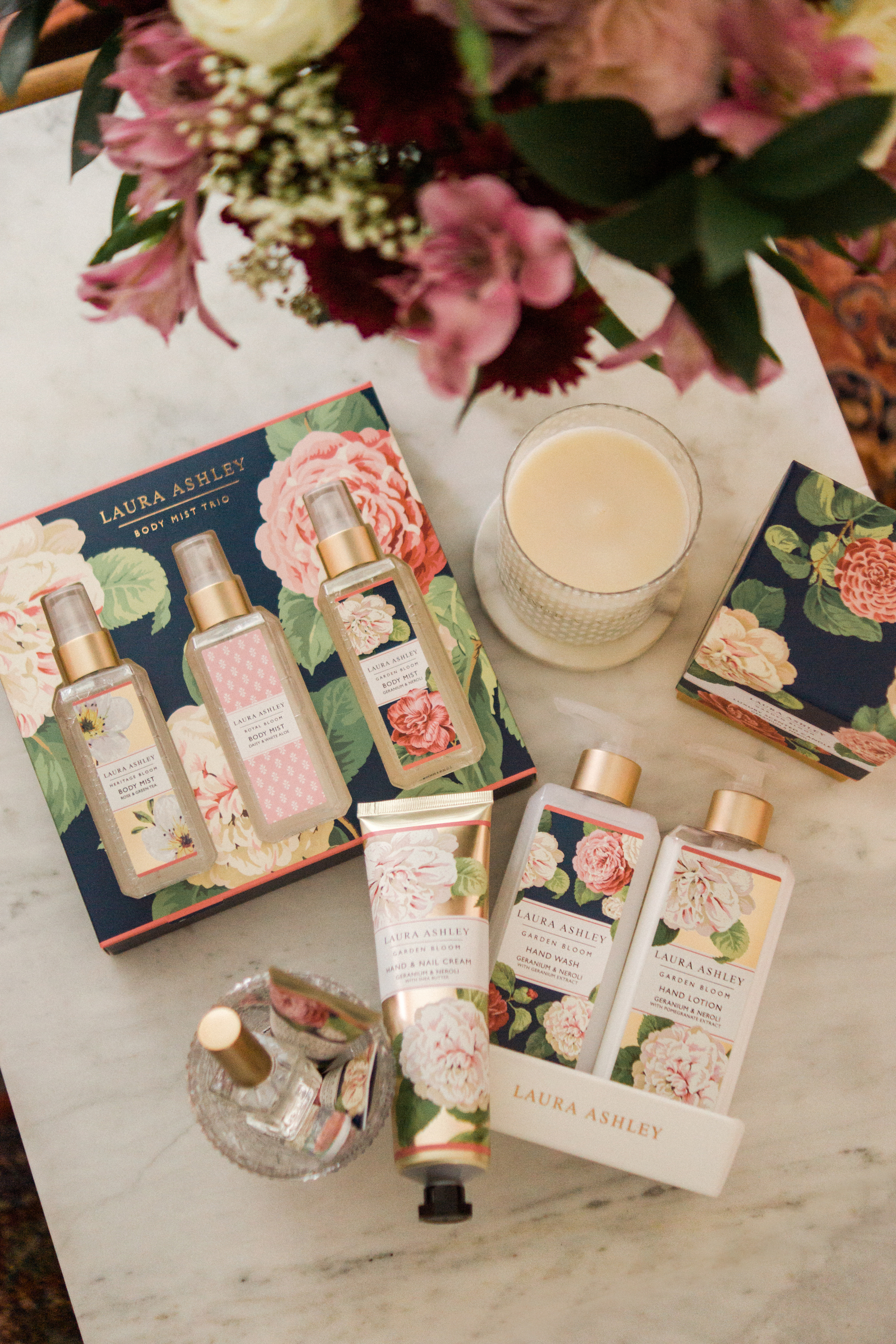 Jennifer's Thoughts…
The inevitable is upon us. That's right, Christmas is once again around the corner! And it's time to get yourselves sorted with regards to who's getting what this year.
Frankly, this is one of my favourite parts of the festive season, and Laura Ashley have made Christmas gifting a breeze with their gorgeous selection of beauty gifts and goodies that I can't wait to share with you today…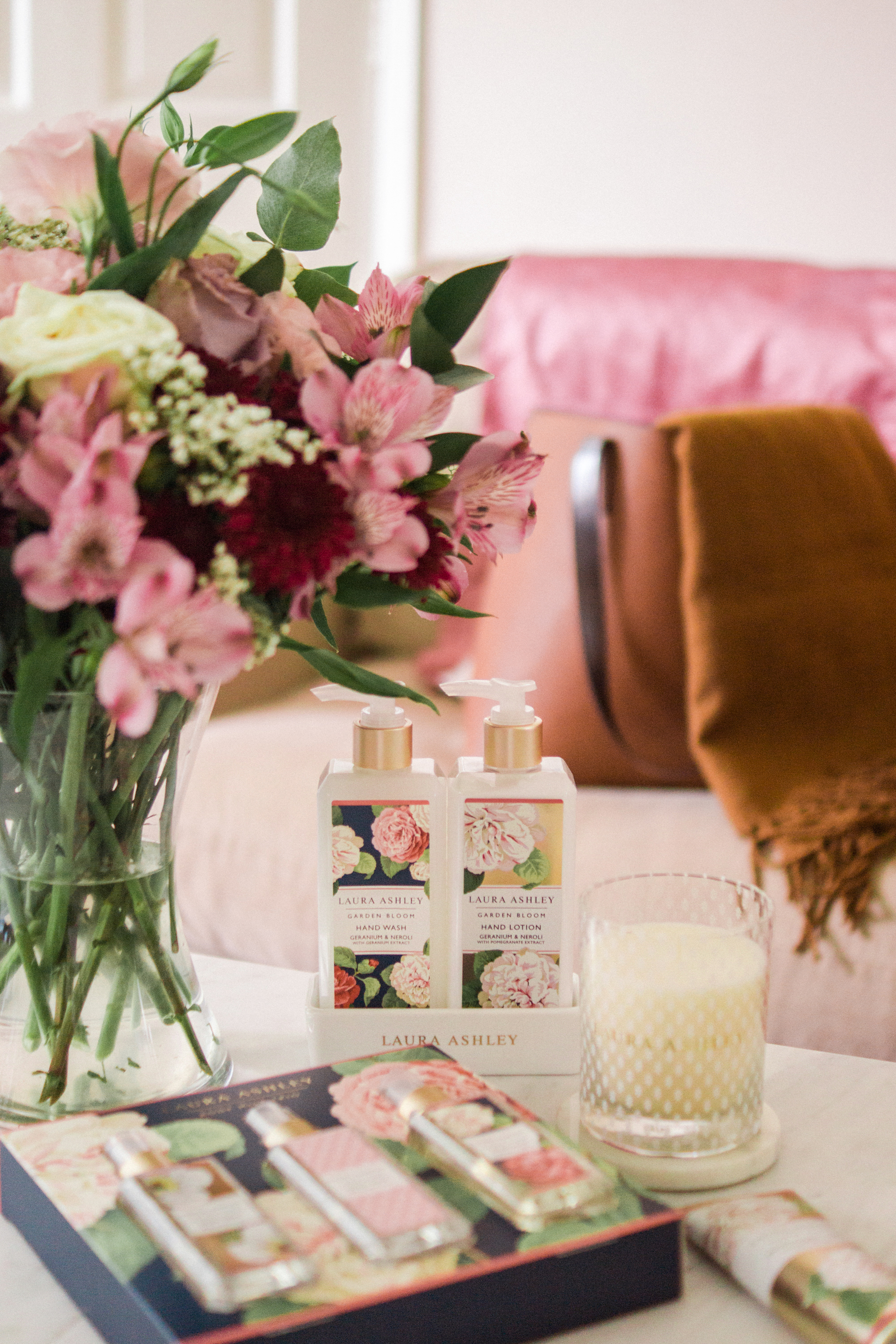 What better way to pamper the ladies in your life this Christmas (or budding male beauty enthusiasts!) than with some gorgeously scented and beautifully packaged beauty treats? It always feels like such a treat to receive something that's really thoughtfully presented, and Laura Ashley just do 'floral' so very well.
From luxurious hand creams to bathing beautifiers, to pieces to furnish and fragrance your home, there's everything from larger gifts to stocking fillers but I have a few favourites in particular that I think any like-minded soul would be delighted to receive.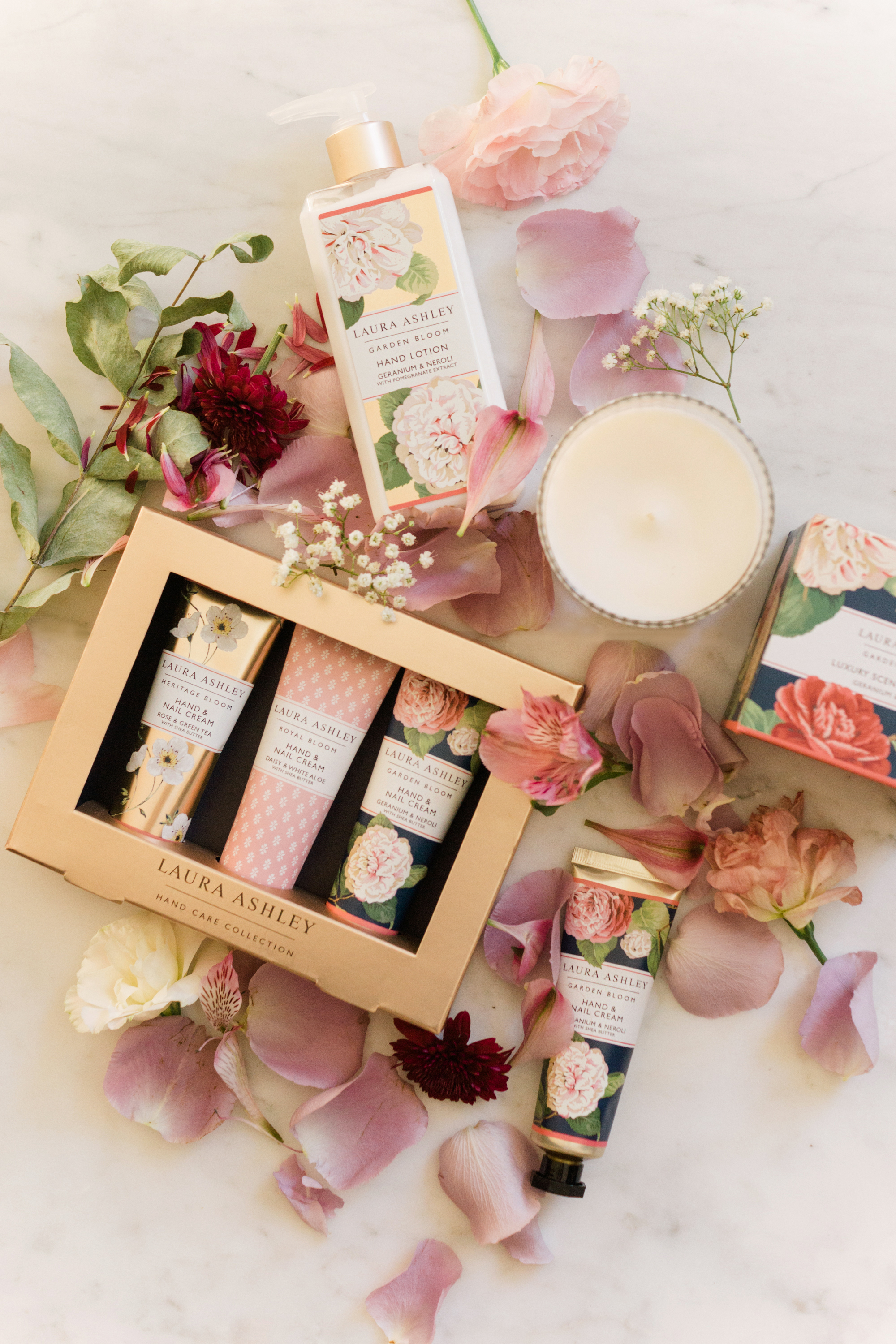 I think I'm quite particular with scents, not liking anything too strong, overwhelming or artificial, but the Garden Bloom fragrance that laces through Laura Ashley's Bloom collection this year is just beautiful. Inspired by the English garden, soft, sweet, delicately floral notes give the collection a sophisticated aroma that I really can't get enough of. It makes me want to keep the entire collection just for myself! So rather than mention how much I adore the scent twenty times throughout this post, let's just take this moment to acknowledge the fact and I'll say no little more about it 😉
Some of the sets come in lovely, keepsake packaging which I think is a really nice touch for a gift, and something to keep when the products inside run out. The Bathing Botanicals arrive in a thick-cotton, floral washbag for example, which I'm tempted to pinch as my new beauty travel bag. Large enough to fit in bodycare, like a couple of scents from the Bottle Mist Trio, larger eyeshadow palettes and all your other favourite beauty essentials.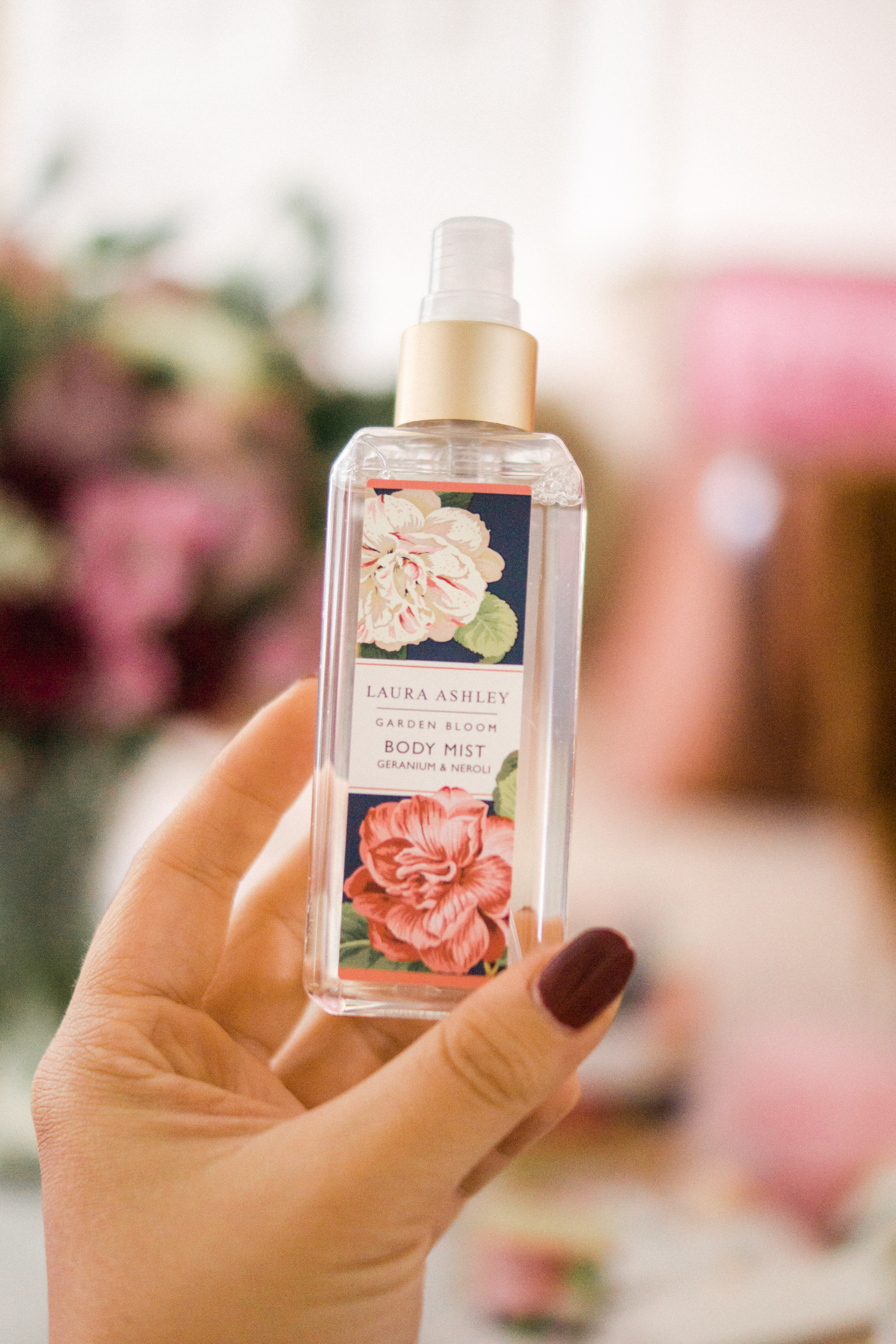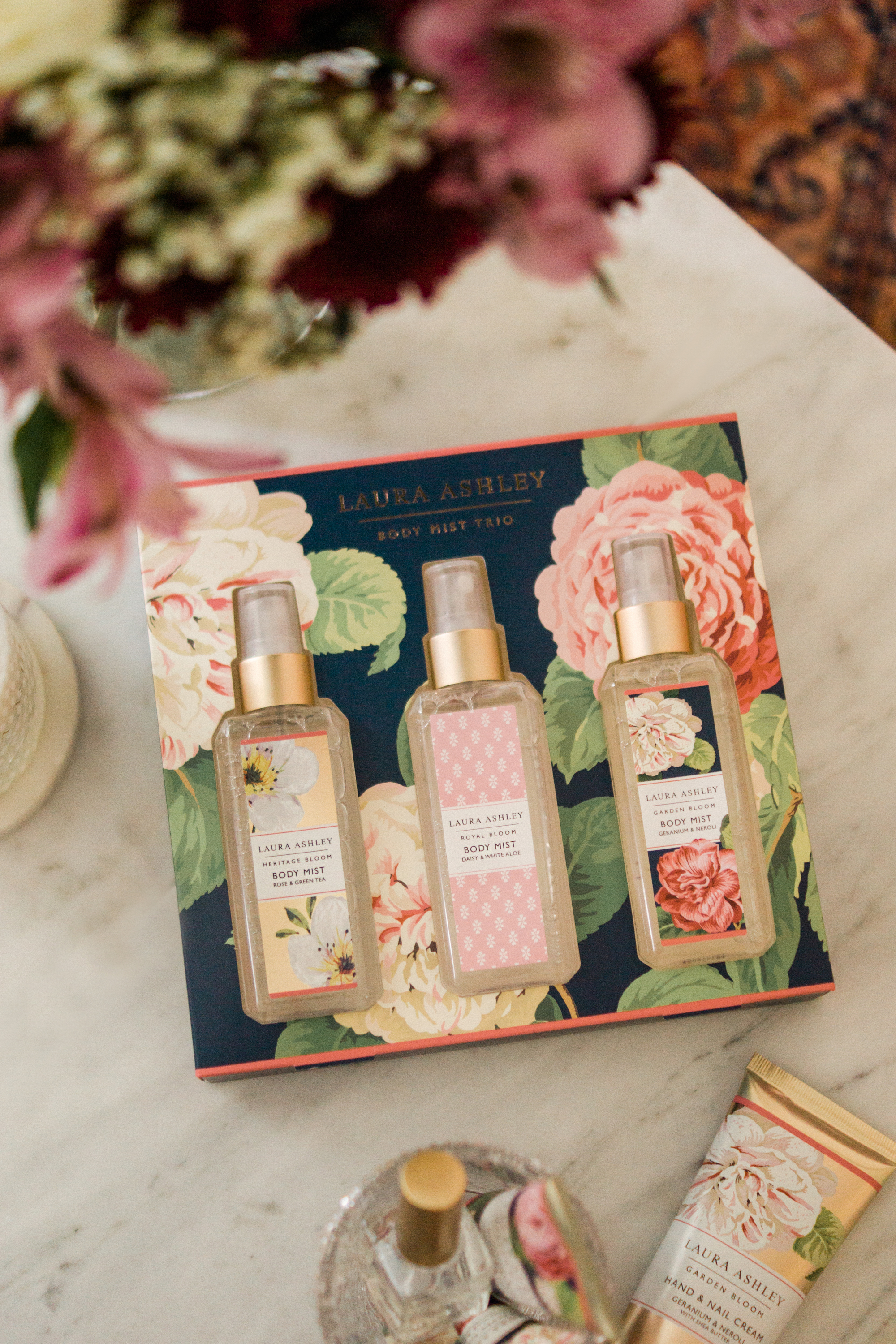 Especially as we head into the depths of autumn and onto the festive season, I'm all about adding cosy touches to our home. Wicker baskets full of blankets to snuggle up in, swapping out the cushions to something with autumnal tones or a cable knit, and candles. There's nothing better in my eyes than the welcoming glow of a candle, especially when they smell as delicious as Laura Ashley's Garden Bloom one, and the glass jars are great to store cotton buds or eyeliners when the candle is long gone.
When it comes to nourishing my autumnal-and-inevitably-dry hands, I've learnt that the best way to encourage me to moisturise is to leave hand cream by every sink in the house!
Aside from being adorned with Laura Ashley's elegant, floral print, I love that the Luxury Handcare Duo are housed in a gorgeous little ceramic dish – both a practical and beautiful addition to your bathroom or kitchen.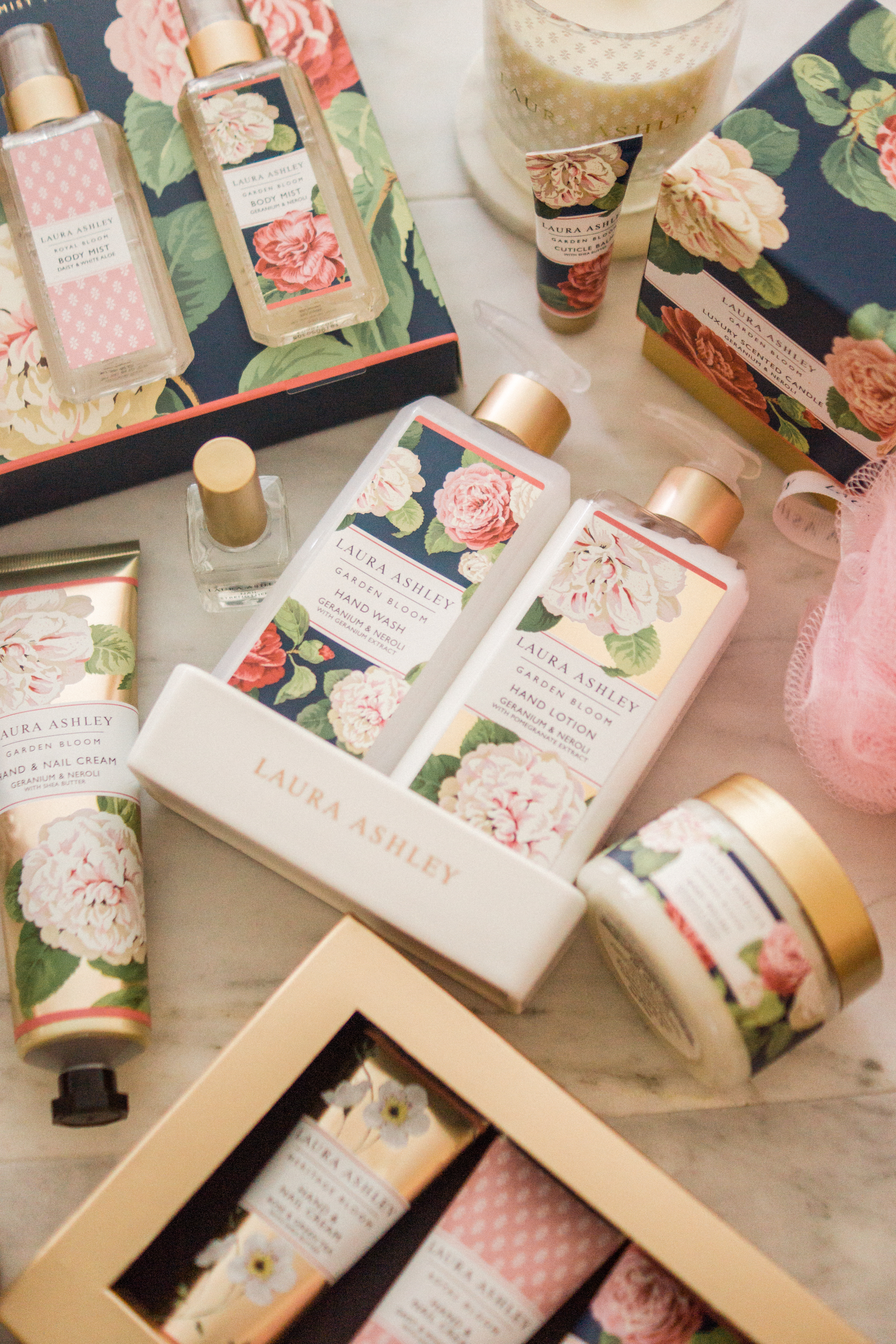 For an evening of pampering on the sofa, the larger sized tube of Hand & Nail Cream makes for a wonderful stocking filler or to hang on the fireplace for Christmas morning, and the Hand Care Collection features three travel-sized hand creams, each a different scent, perfect for throwing into your handbag for on-the-go. Either way, your loved ones will never have dry hands again!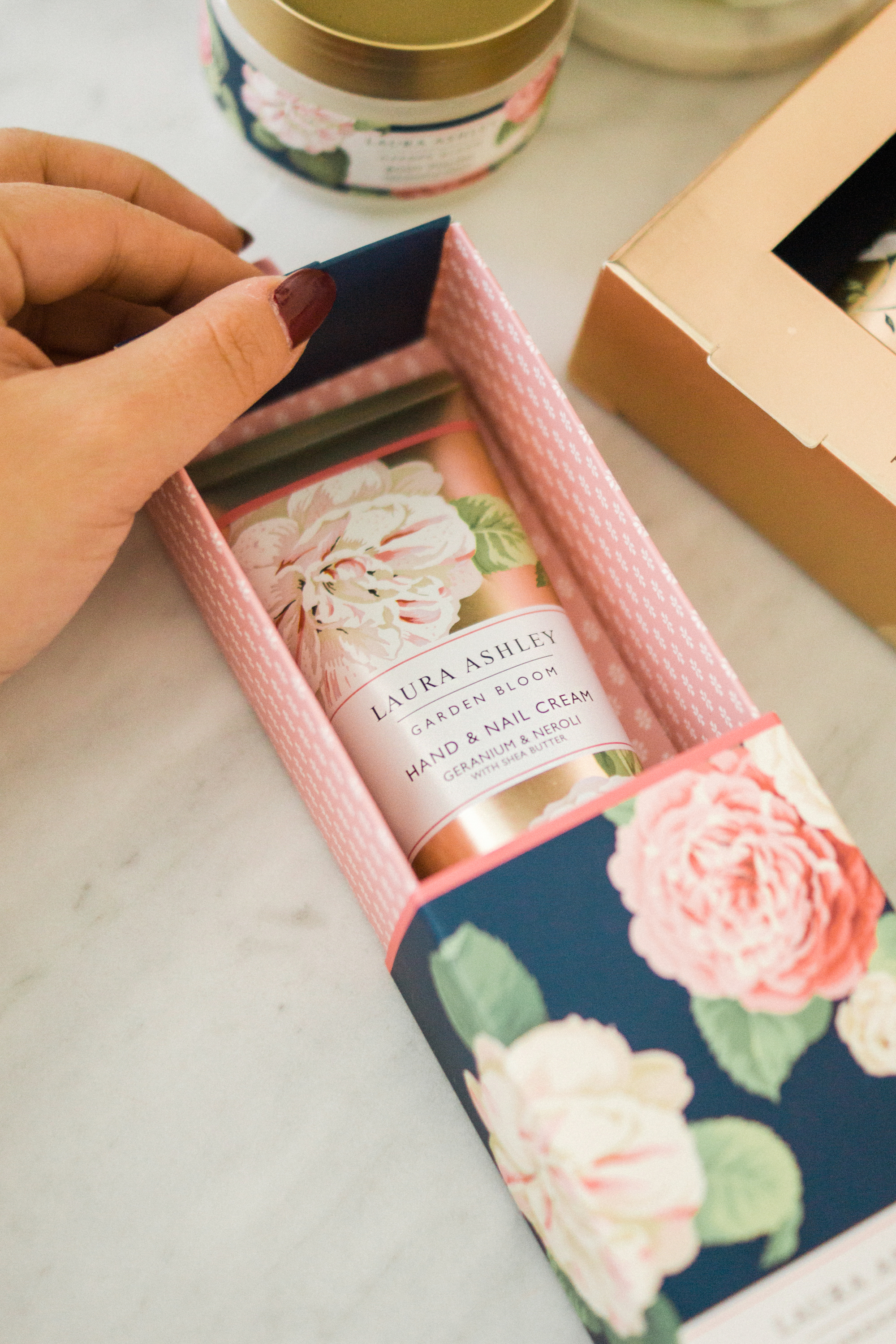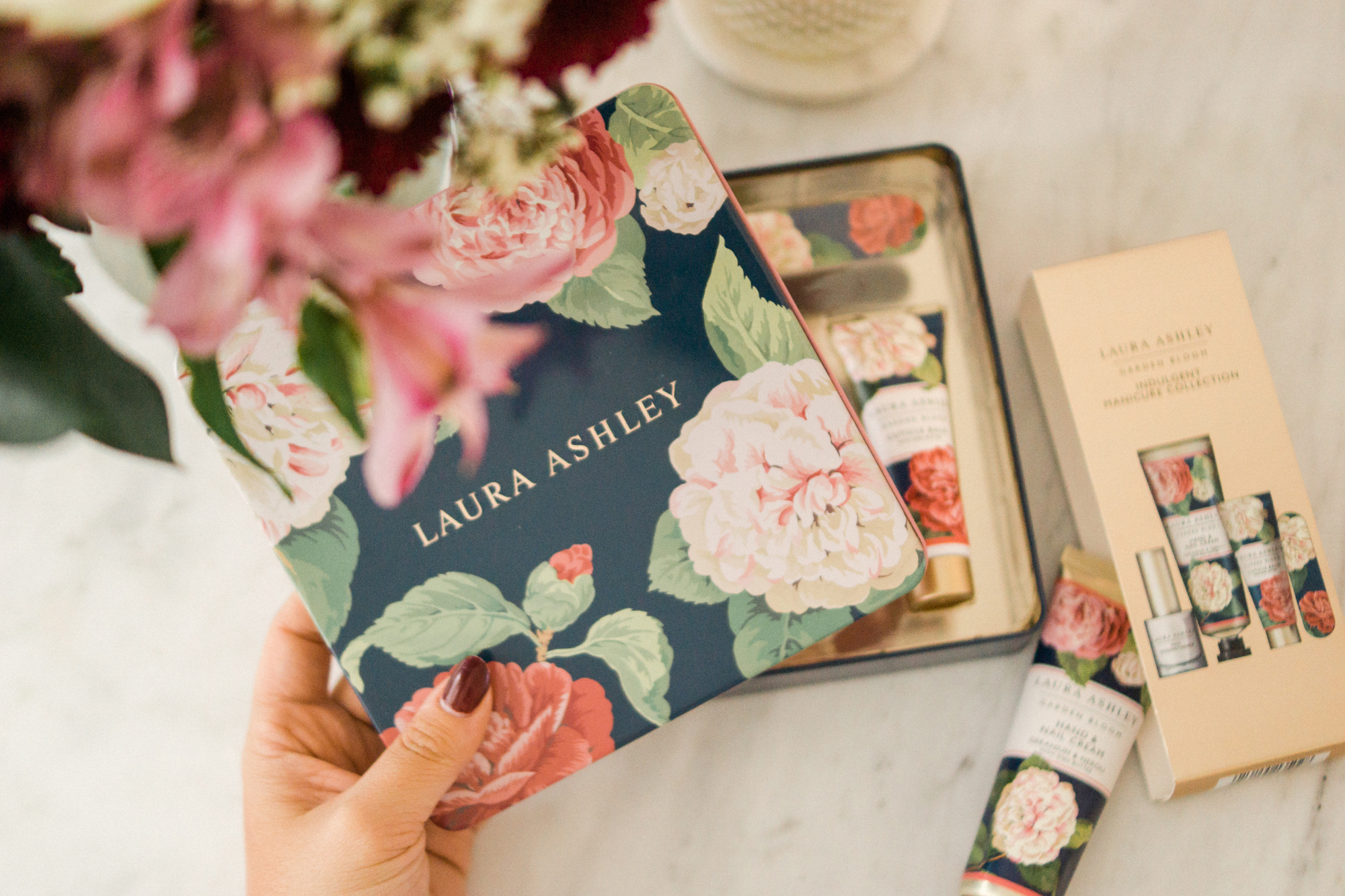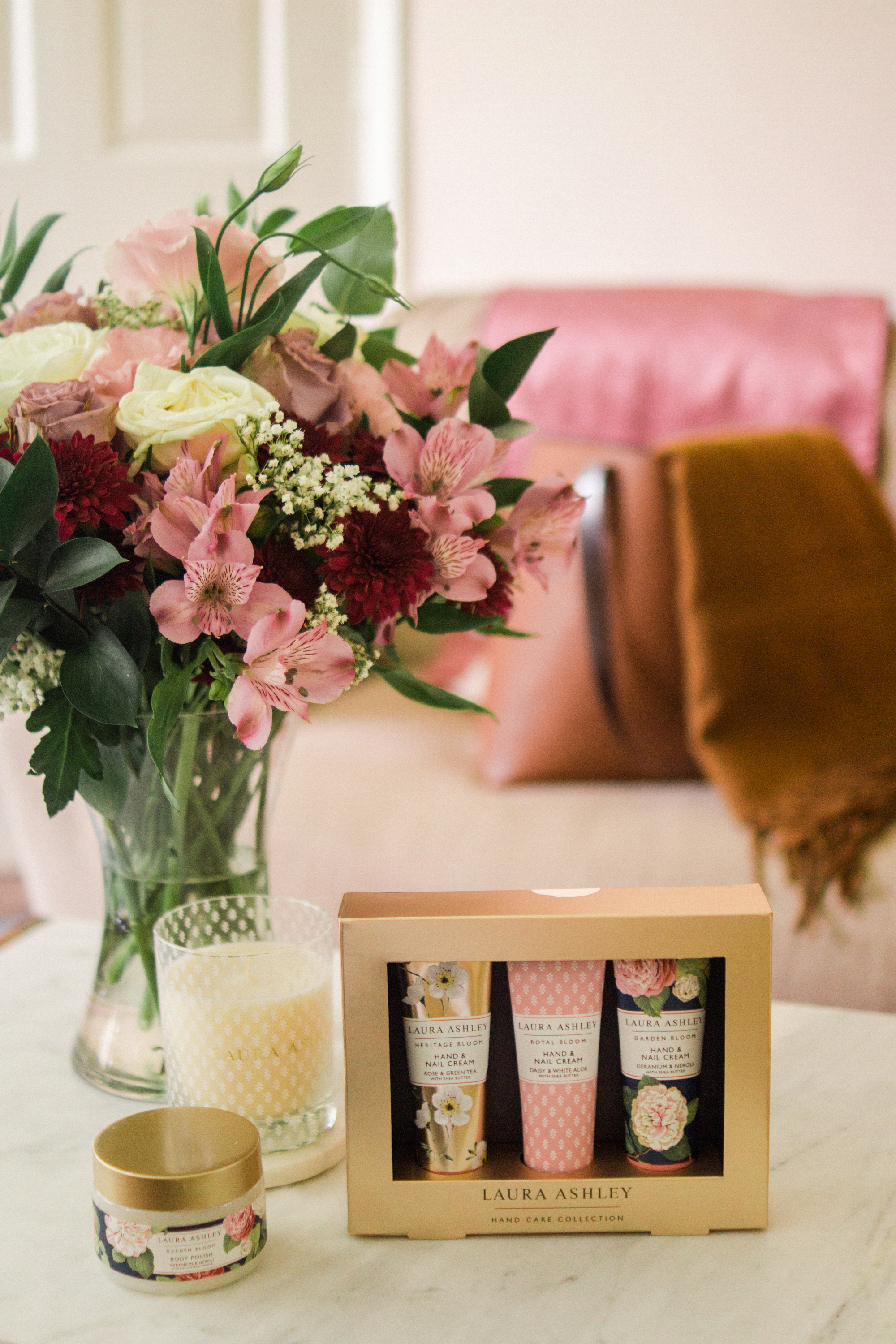 I'm thrilled with the collection – which shall you be wishing for in your stocking? Let us know in the comments below or Tweet us: @LauraAshleyUK
To shop the full Bloom collection, head to Boots.