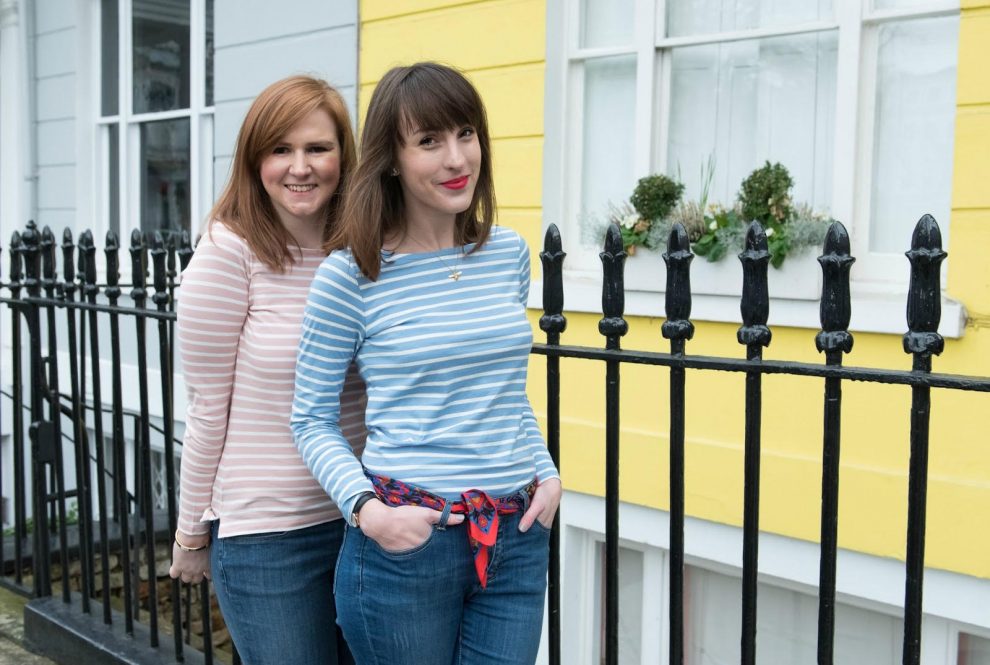 Felicity and Lauren from Brown and Bee give us an insight into their inspiration, travel plans and must-have Laura Ashley items. read more
Keep reading to learn more about our August Blogger Crush, blogging duo Felicity and Lauren. From what inspires them to how their blog first came about, we promise you'll leave feeling inspired.
How did the blog first come about?
Felicity started the blog in February 2012 after finishing university and then Lauren came on board three months later. As new graduates, we were still on tight budgets but dreaming of designer clothes so the blog is all about achieving 'the look for less'. We both had a common love of fashion and beauty which meant that our ideas and influences came together perfectly for the blog. Six years later and we sit mostly on Instagram as that's where our followers have transitioned to, we also find ourselves talking a lot more about travel and homemaking now as that is where our life is at!
What do you enjoy most about blogging?
It's a great way to share a friendship that's grown from the heady days of university, then starting a career post-graduation and now we're nearing the end of our twenties together. It's a crazy journey, we've seen each other through life's highs and lows (sartorially and otherwise!) Now we more or less stick to Instagram as a rule as it's a great way to "microblog" on one channel. It seems to be where our audience are these days! We love the community; being a duo is also pretty great!
Tell us what inspires you?
It's a real balance between things we see in real life and also media. We both work in creative industries and spend a lot of time absorbing social media influence – particularly Pinterest and Instagram, but also web and print content in fashion and interiors magazines. In real life, we find ourselves inspired by our mothers – picking up home and fashion inspiration from them as well as using fragments of their style to translate into our own homes and wardrobes. We're constantly inspired by travel, picking up new looks and interesting pieces from places we've visited.

What are your tips for kick-starting a blog?
Write about what you really, truly love. It's so easy to fall into one niche, then decide it isn't for you and move on to another. We can help more on that as we've built careers around our experience – you have to ask, what can I be an authentic voice on? How can I be my true self? That's what people connect to. Oh and don't look at numbers; just talk with other bloggers you admire and treat them how you'd like them to treat you! Engagement isn't a one-way conversation.
Have you been away this summer? What are your places on your must-visit list?
Lauren has been lucky enough to travel to the Maldives and Crete already, with Paris and Florida coming up in the next couple of months. Felicity has ventured to Porto and Barcelona already, with Lake Bled booked for September. We'd love to explore some more island destinations – we've both been serial city-breakers through our twenties but our recent honeymoons to South East Asia definitely gave us a taste for island life.
What are your most coveted pieces from Laura Ashley?
For fashion we're loving the soft green chinos and slash neck tops for the upcoming autumn. We're also big into homemaking at the moment and so mirrors and home accessories are our favourite. The Constance round mirror is really versatile for opening up light in a room, with a touch of gold and the Alana Dove Grey Velvet curtains would make any living room or bedroom space feel really opulent.
To follow their journey, keep updated with their Instagram
What do you love most about Lauren and Felicity's blog? Let us know your thoughts over on our social media accounts @lauraashleyuk or by tagging #lauraashley