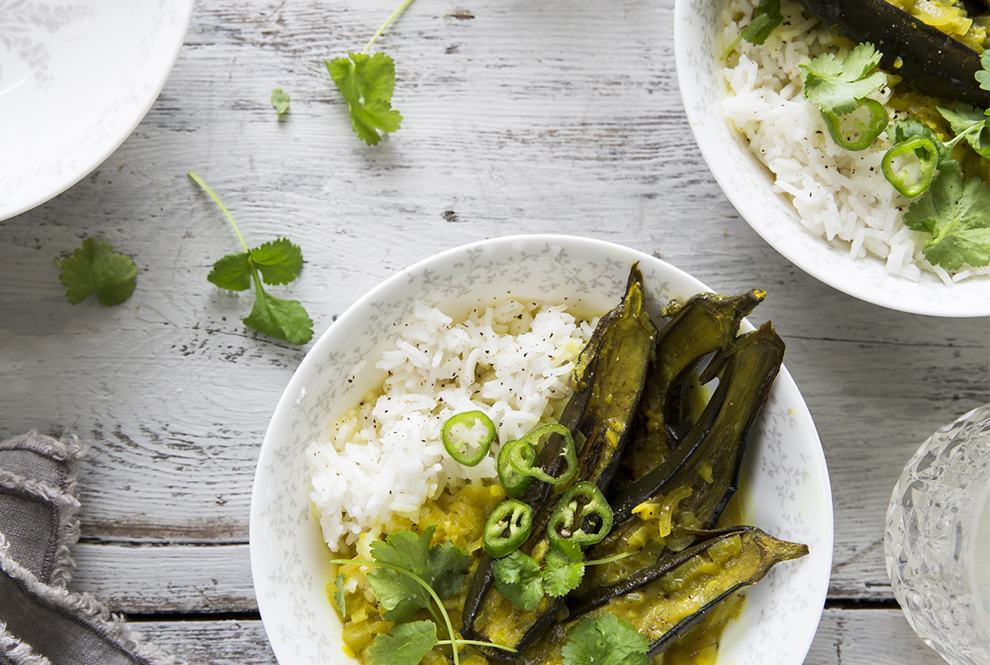 Catherine Frawley shares a dinnertime treat read more
This is a simple but tasty and nutritious aubergine curry recipe that will see you through the dark days and cold nights. Usually made with Coconut Milk, swap it out with a plant based alternative; I used Innocent's Coconut drink. Yes it will mean the sauce is a little thinner after reduction but you get that same, creamy indulgent tasting coconut sauce but with far less calories and fat. Perfect for January intentions without feeling like you are missing out. Give this aubergine curry a go tonight.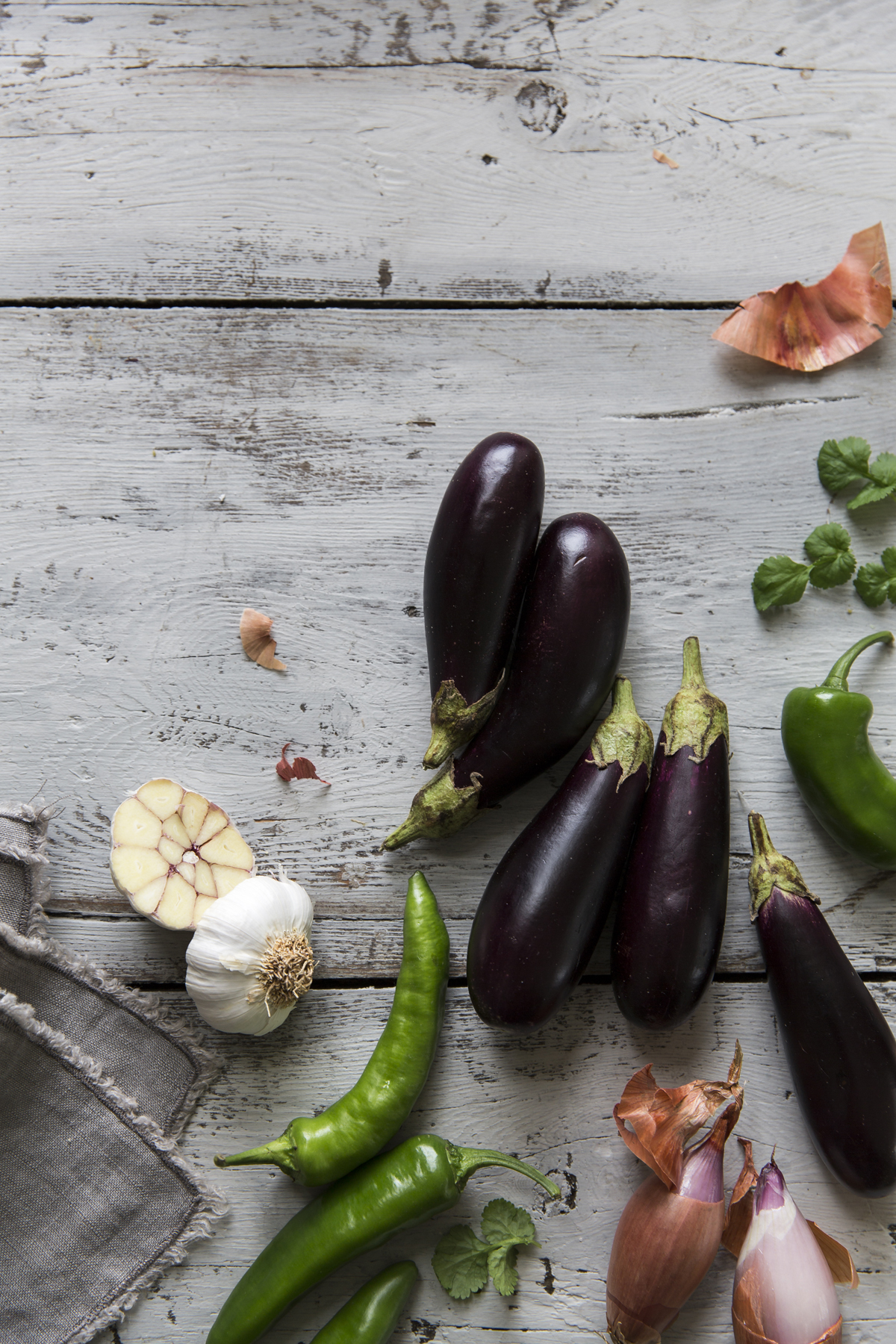 Ingredients
Serves 2
1 green chilli, deseeded and chopped (add more or reduce depending on the amount of heat you can take)
1 green chilli, sliced for garnish (optional)
2 garlic cloves
1 lemongrass stalk, trimmed and chopped
1 tbsp. freshly grated ginger
1 tbsp. ground turmeric
5-6 baby aubergines cut in half or 1 large chopped
1-2 tbsp. olive oil
2 shallots, finely chopped
1 tsp. palm sugar
1 tsp. fish sauce
300 ml Coconut drink or canned Coconut Milk
200 ml vegetable stock
Bunch of coriander to garnish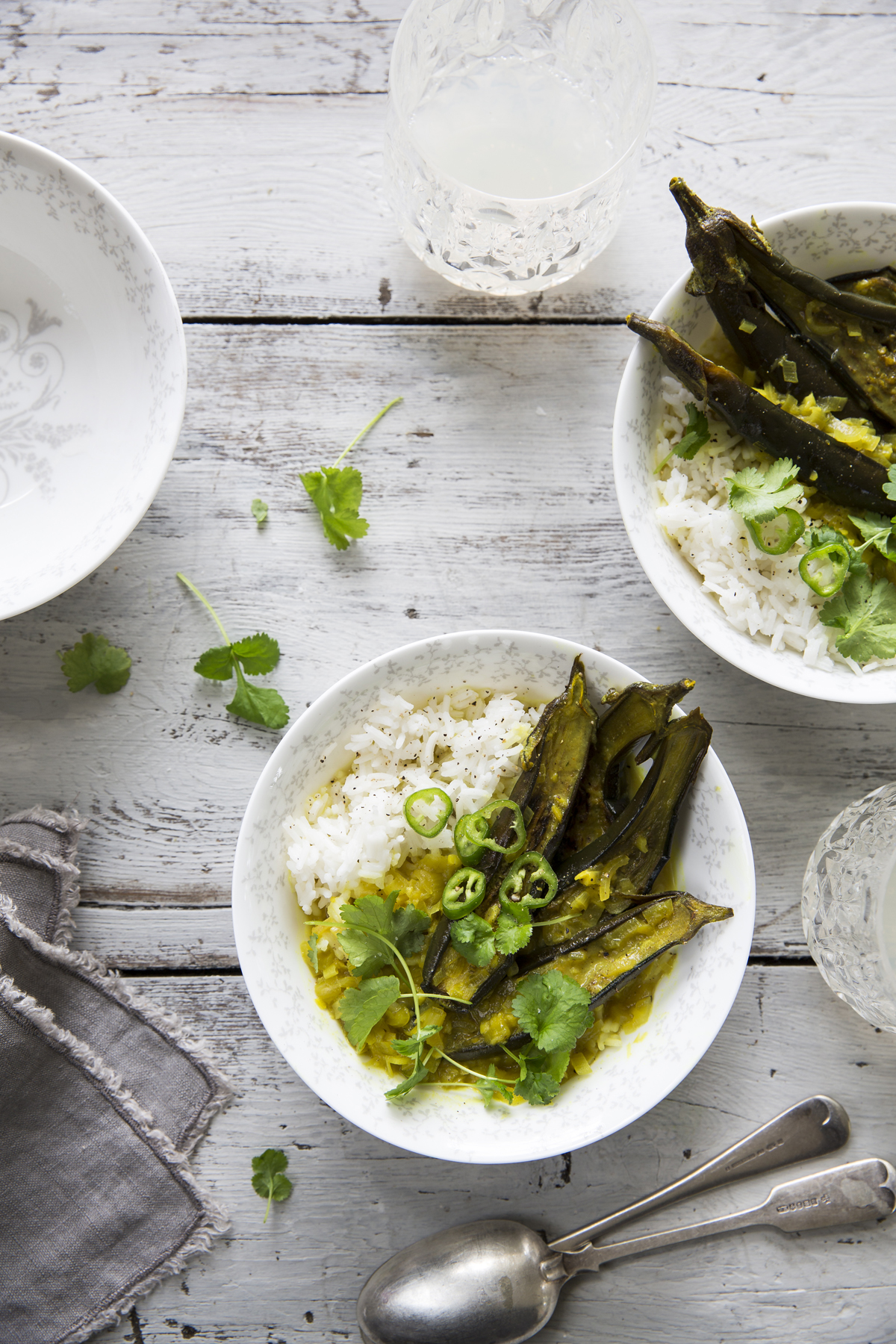 Method
1. In a blender add the chilli, garlic cloves, lemon grass and ginger, pulse to make a paste, set aside.
2. Rub the aubergine with the turmeric, heat half the oil in a frying pan, then add the aubergine, brown both sides then set aside.
3. In a wok or deep pan add the rest of the oil then cook the shallots for a few minutes, add the paste, palm sugar cook for another minute or two, then add the aubergines, the fish sauce, coconut drink and vegetable stock.
4. Bring to the boil, then reduce the heat and simmer for 12-15 minutes. The sauce should reduce but you don't want the aubergine to go completely mushy.
5. Serve with rice, garnish with the coriander and the extra chilli if you want it! A delicious aubergine curry the whole family will love.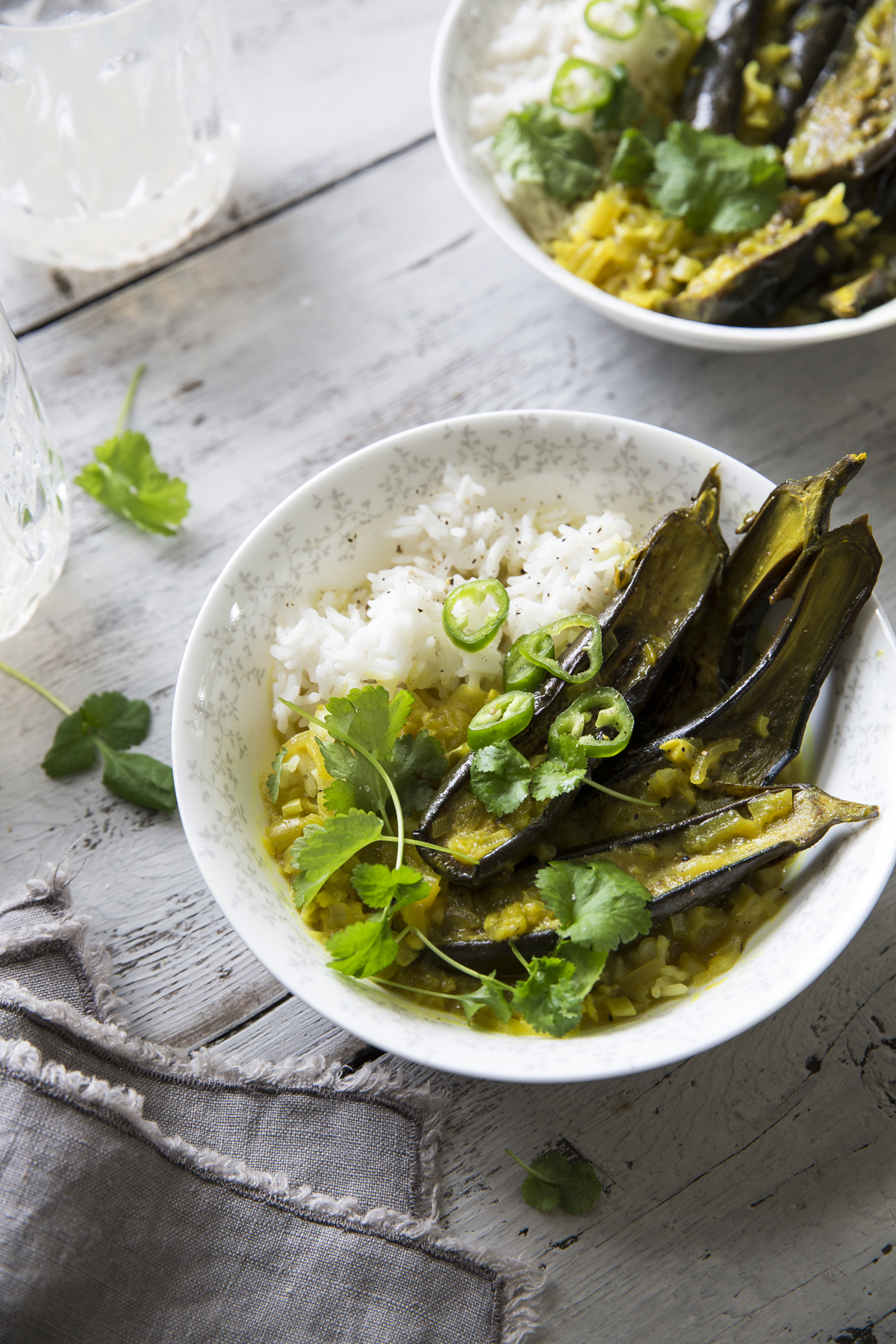 What do you love most about this aubergine curry recipe? Let us know in the comments below! For more of Catherine's delicious dinnertime treats, head over to her website.