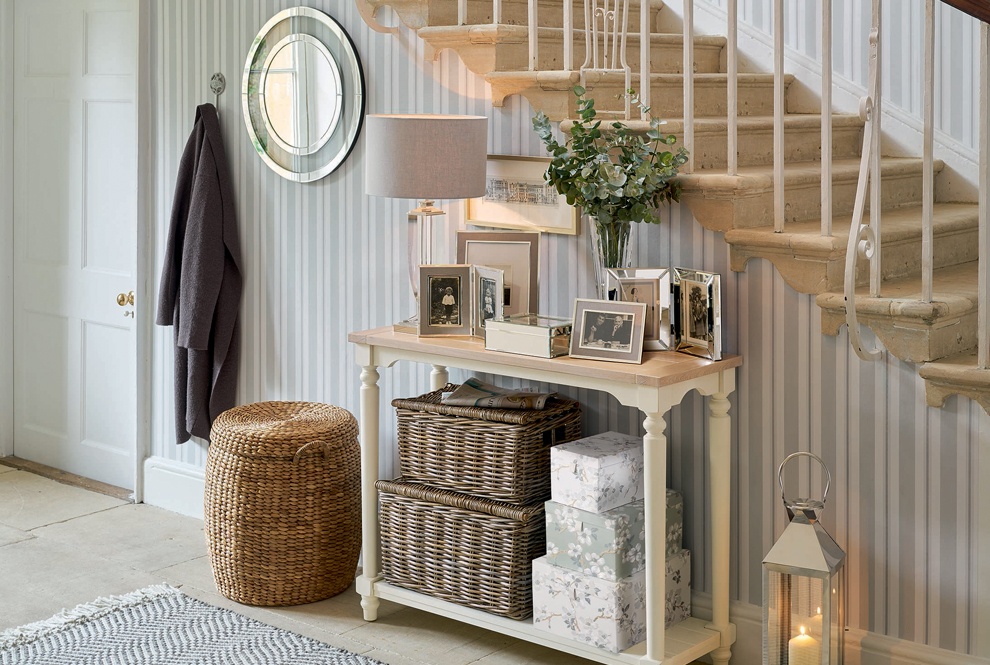 Take a look at what our top ten things are that we just can't live without... read more
We all have those essential belongings that we just can't go without. Whether that be handbag essentials, makeup, wardrobe staples or home accessories, there are just those things that we need in our lives. So we thought we would share with you our top 10 things that we just can't live without, and after taking a look at these goodies, we're pretty sure you'll be adding some new additions to your home.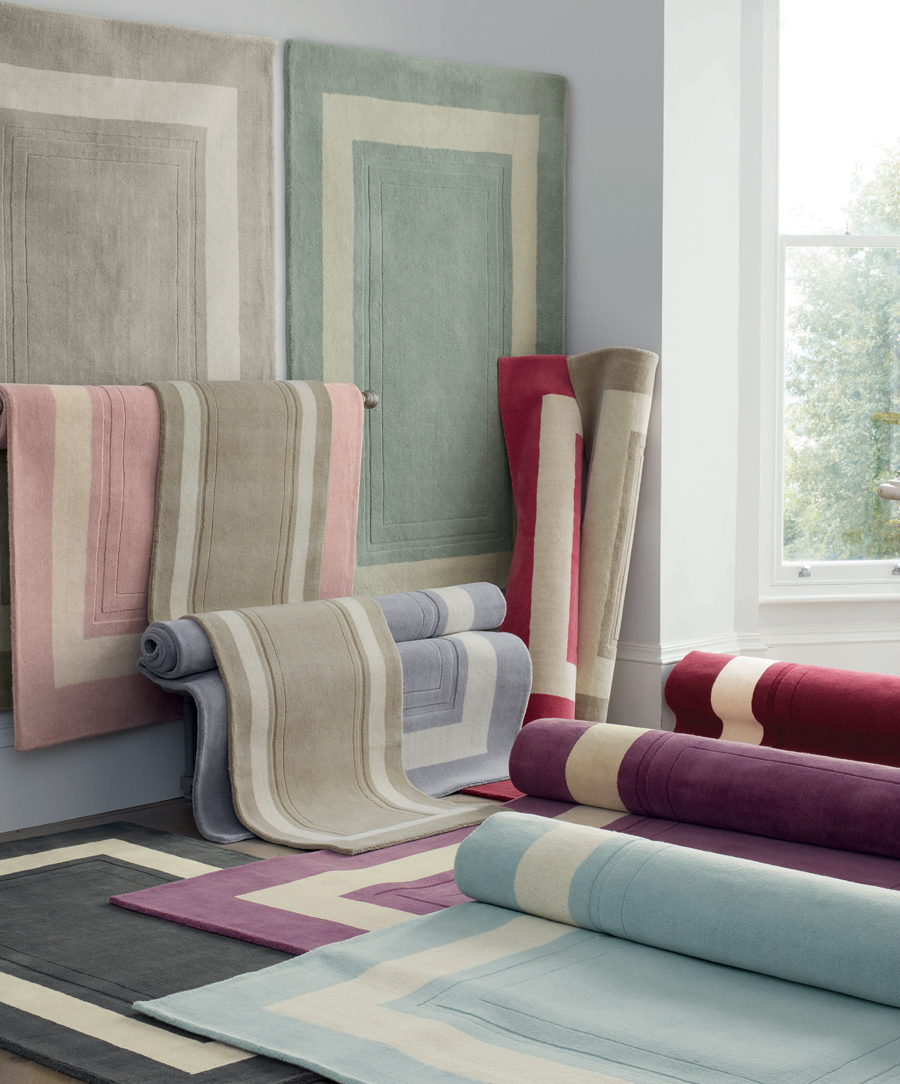 You won't want to miss our all-time favourite and best selling Lewes rug range. This wonderfully cosy, pure wool rug will make your home even cosier than before and keep all feet and paws toasty warm. The elegant rectangular rug will update your living space and enhance the ambience of your interiors. You will also be spoilt for choice as it comes in nearly every colour you can imagine.
Nearly every product that is in our Magnolia grove print we fall in love with. We just can't resist this ultra-feminine print. It's the perfect design to complement any room in any style home, as it is so versatile. From Bed linen to wallpaper to lampshades we just can't live without it. Plus what better way to get your home in the mood for Spring.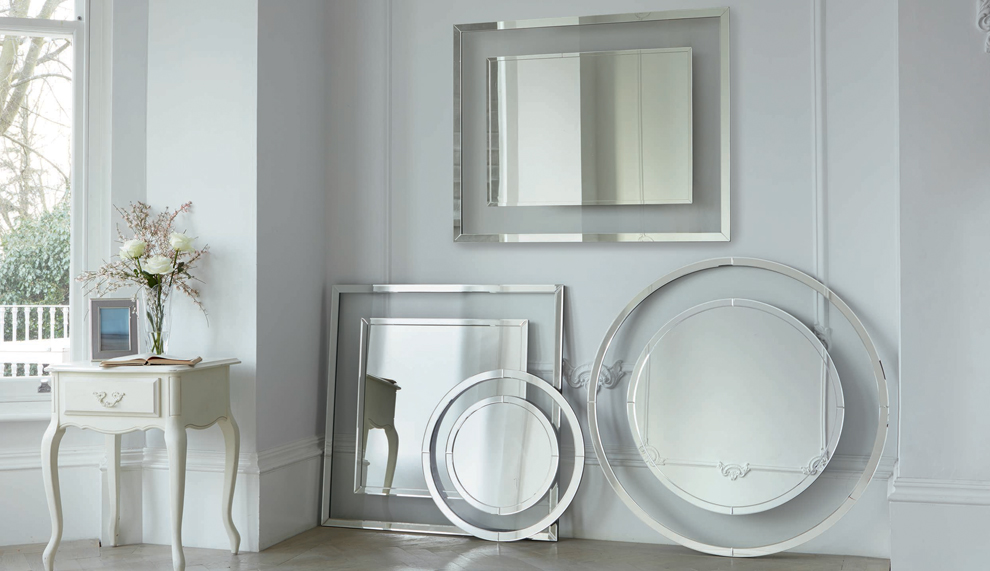 Our stylish range of Evie mirrors is perfect for making a statement around the home so there is no wonder why we are a little bit in love with them. Round or square you'll find the perfect fit for your home.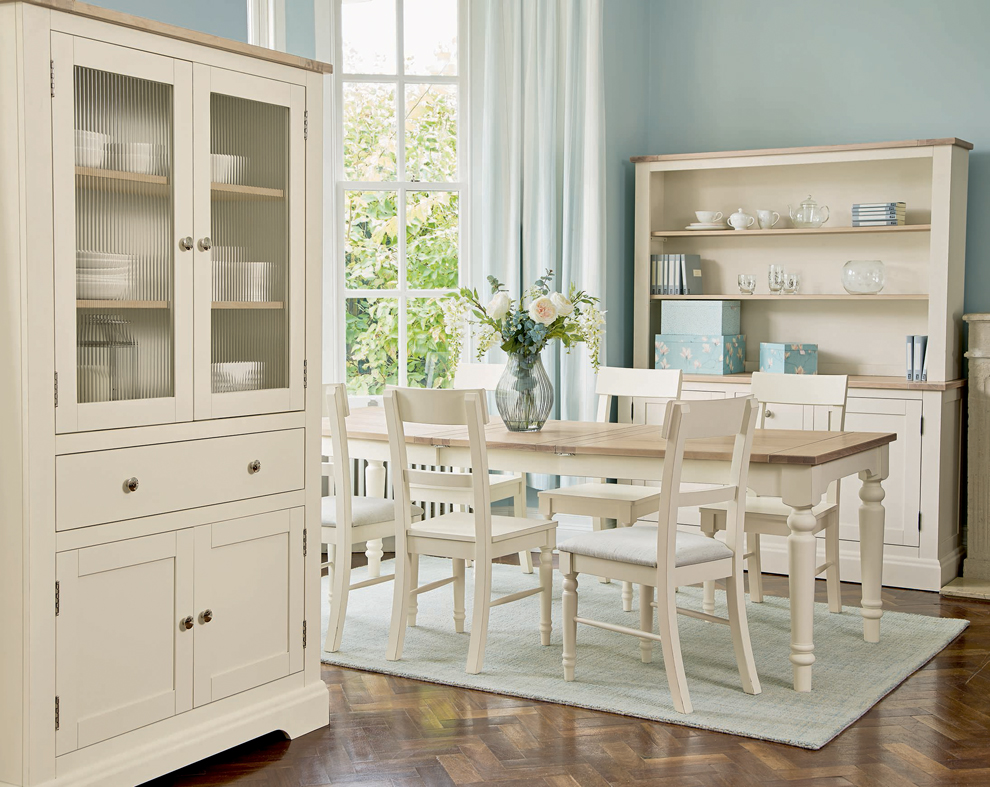 Our best selling Dorset range is one of the most versatile ranges we have, which explains why whoever sets their eyes on it falls in love. With its country cottage inspiration, the Dorset range is a simple and stylish collection.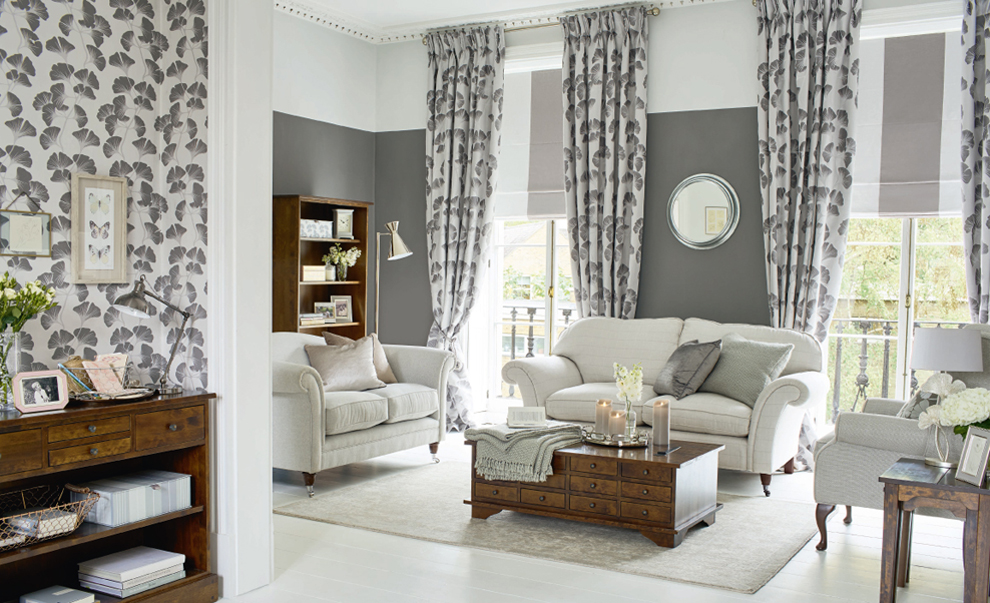 Every stylish home could benefit from the comfort and good looks of our luxurious Mortimer range, designed with flared scroll arms. You can choose from over 100 exclusive fabric options to ensure you have your sofa of dreams.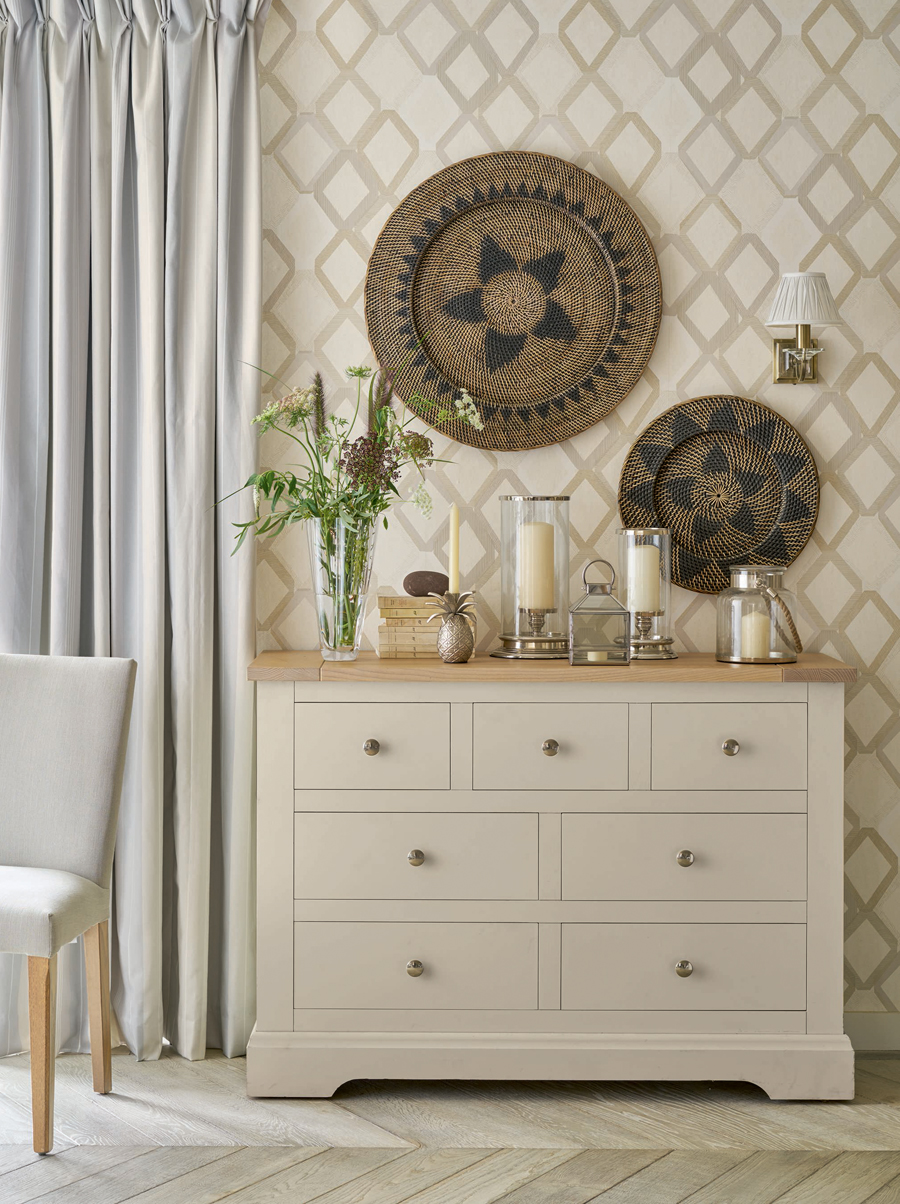 Our Handsome range of Hurricane lamps provides the perfect accessory to any corner of your home. They look stylish on their own and will create the ideal atmosphere for you to kick back and relax in. Trust us when we say these are a necessity.
Some carefully chosen cushions can add a touch of warmth to any room especially when it comes to our Nigella range. Not only are they luxuriously soft they also are in every colour you can think of.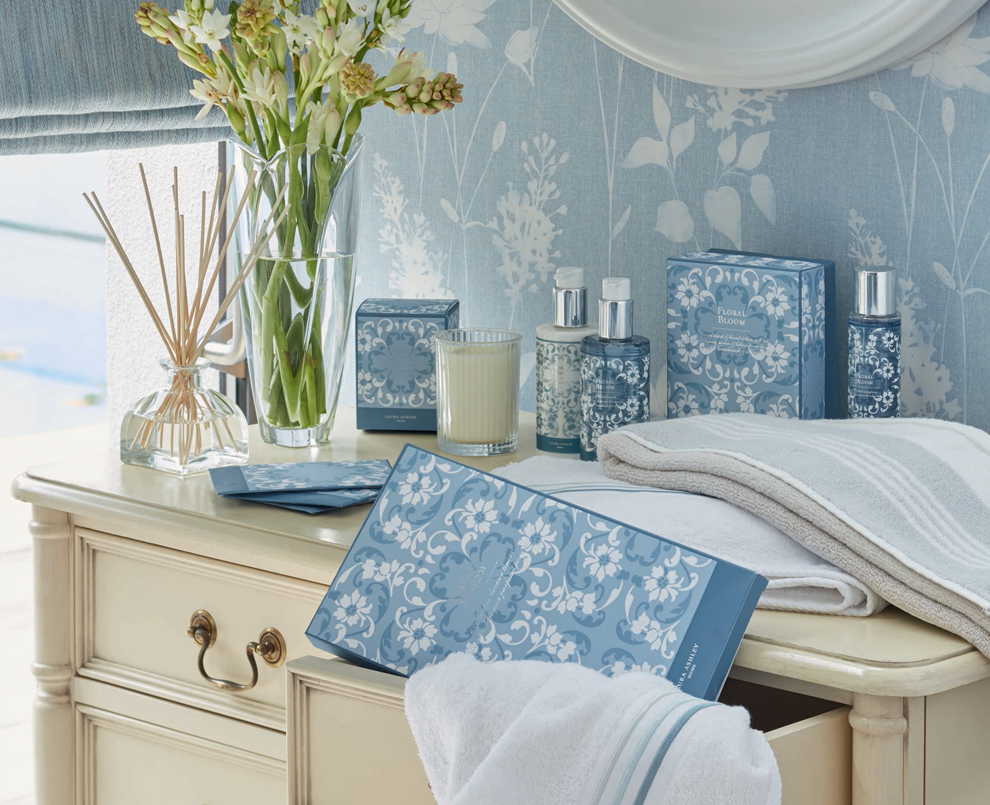 If you want summer in a scent then look no further than our Fresh Linen and Jasmine. The dreamiest of all fragrance ranges, you really can't beat this scent. That probably why our homes are covered in Fresh Linen and Jasmine diffusers and candles.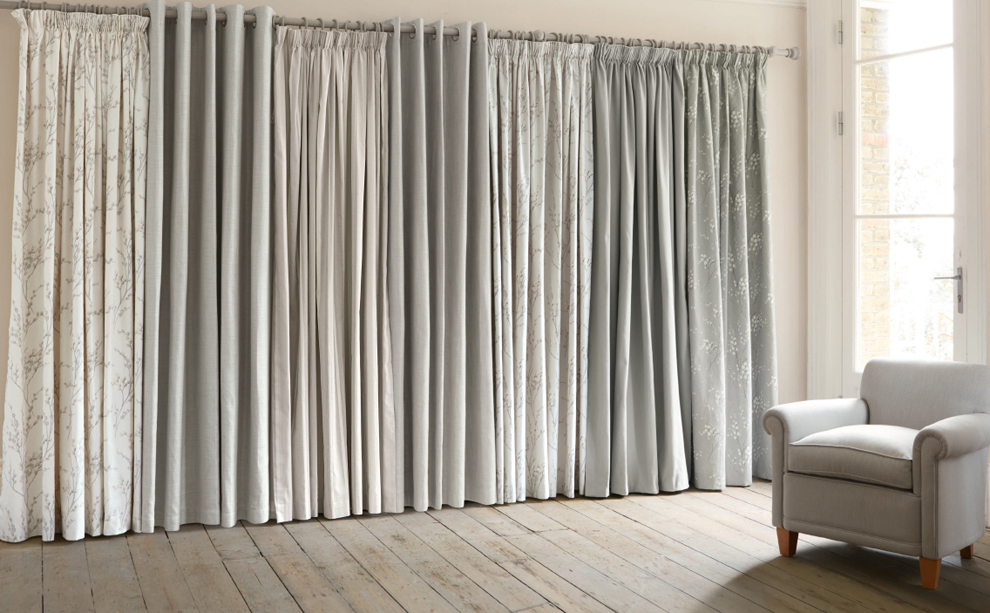 Curtains not only give you privacy but help to set the tone of each room, complementing the decor and colour scheme to give the perfect finish to your home. Our charming collection of ready made curtains come in a variety of patterns and designs, making it easy to match a set with any room in the home. Many of the designs also come with matching tiebacks, giving you an easy way to keep your windows looking neat and tucked away during the day.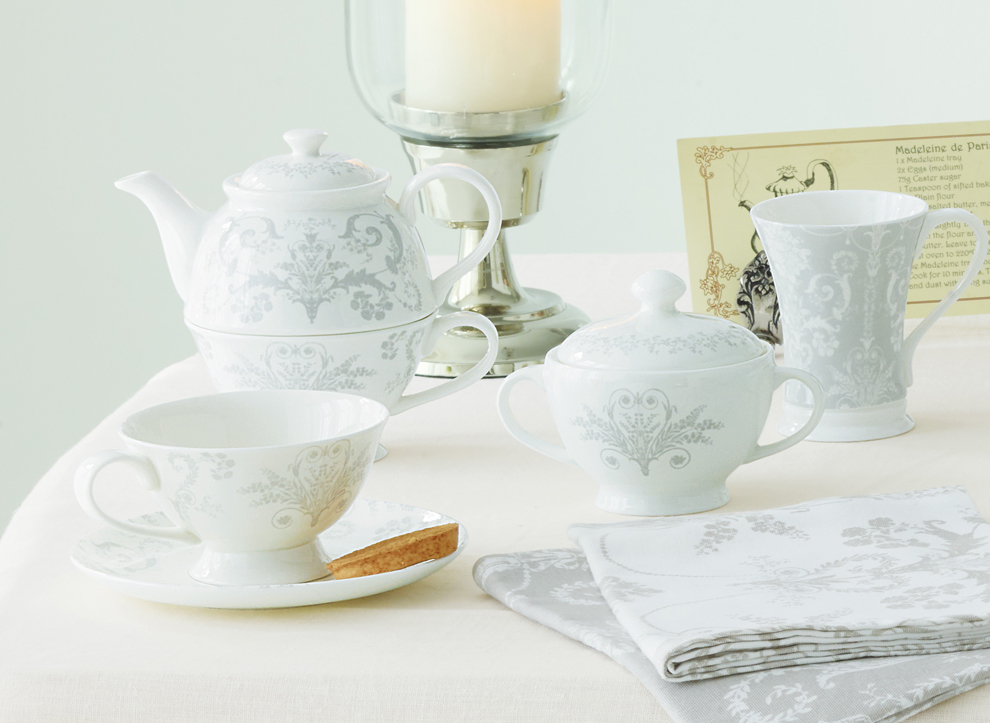 We couldn't leave the all-time favourite Josette print out now, could we? This time we are talking all things tableware. The perfect set for a ladies lunch or an afternoon tea, you won't want to go without this beautiful range.
What's your Laura Ashley item that you can't live without? Let us know below or @LauraAshleyUK.