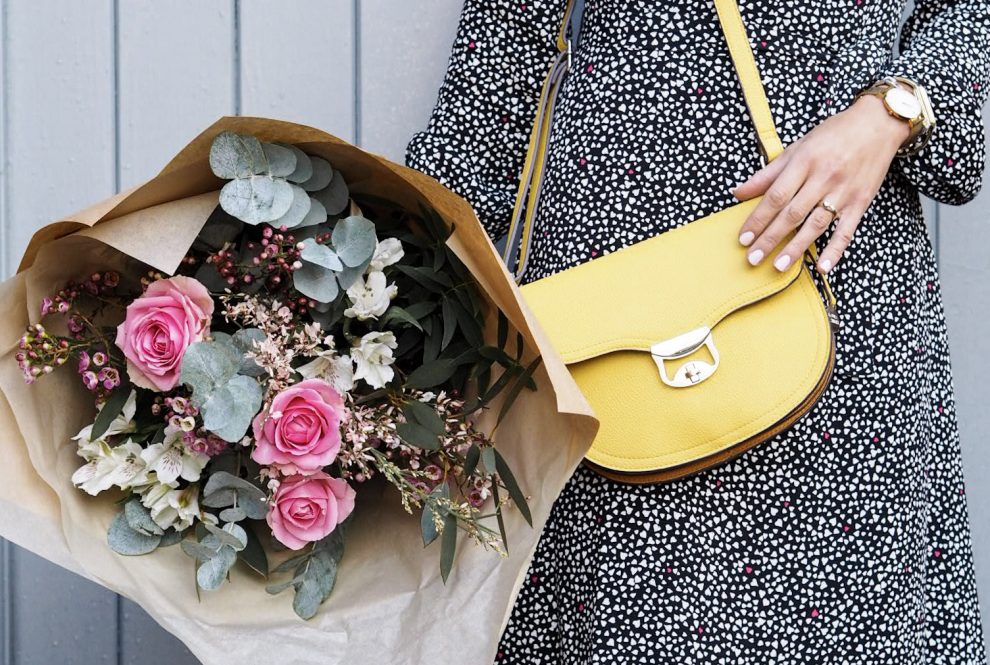 Love is in the air and we've got just the thing to wear... read more
The start of the year can be a quiet time for all of us. With cold weather, prolonged January blues, and dark afternoons still glooming, it's important to appreciate the special days when they come around. Whether you celebrate it or not, Valentine's Day will be gracing us with its presence (or presents, if you're lucky) on the 14th of February.  Once you've got your gift sorted, there's only really one more thing left to think about: the outfit! Whether it's date night with your love, or Gal-entine's drinks with the ladies, Anna from Blossoming Birds shows us the perfect outfit for the occasion…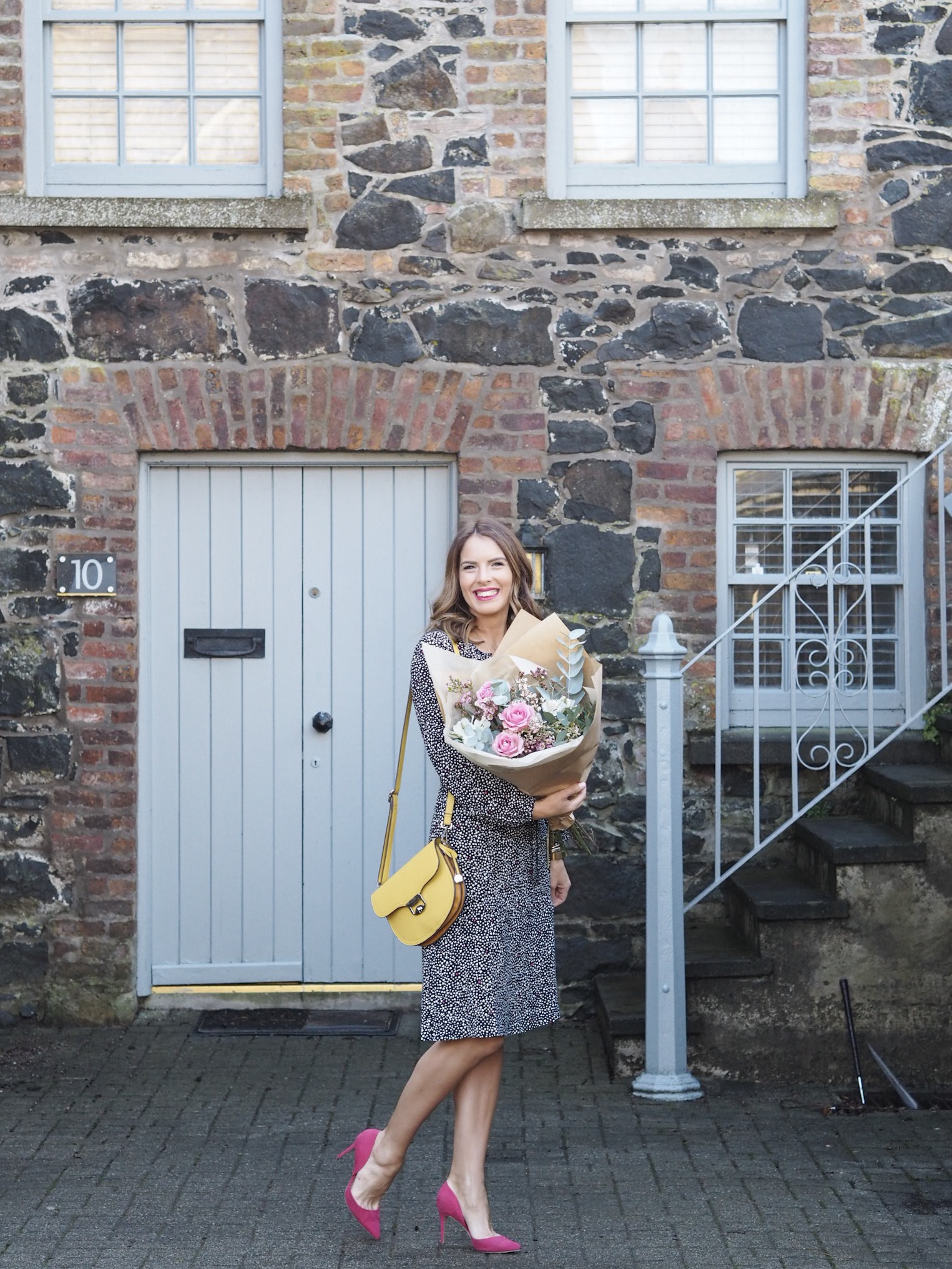 Anna's Thoughts…
I love February, I feel it holds the first glimmering signs of spring and little pops of colour are appearing again. Daffodils are cautiously showing their sunshine heads and snowdrops are popping up everywhere. January can feel never-ending, never mind winter so these teasers of spring and the brighter days ahead are so welcome.
What I'm Wearing This Valentine's Day
With Valentine's Day just around the corner, I'm happily adding some bright pops of colour to my wardrobe again, brightening up the sea of blacks and greys.
This Scattered Heart Dress really stood out at me and I felt it was perfect for this 'in-between' period when it's still pretty cold but you are craving a pop of colour.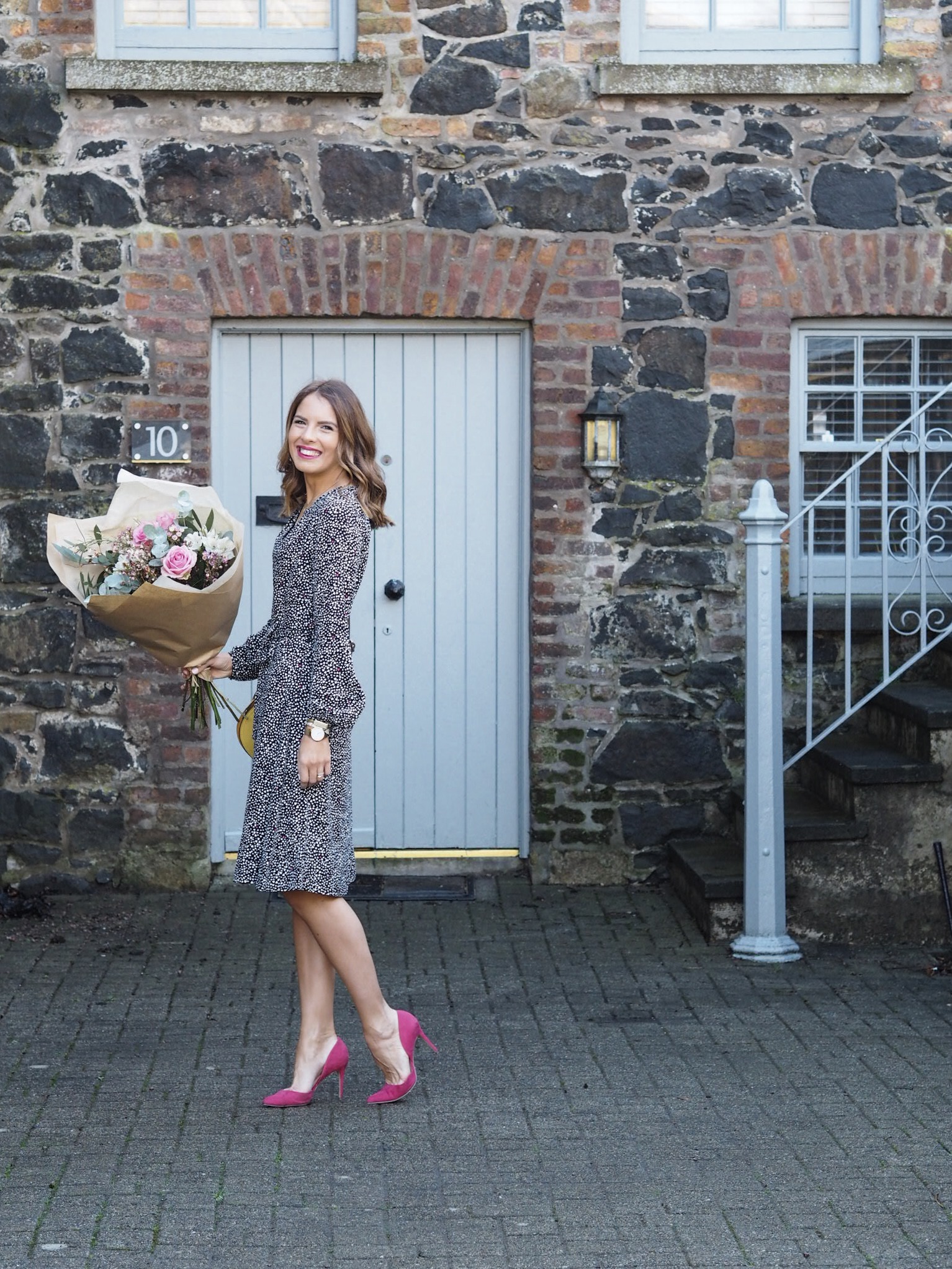 The length, shape and mix of colours mean it will work perfectly with a biker jacket, black tights and ankle boots for a more edgier look and one that will feel warmer for these early months of the year. It will also transition perfectly with the warmer days and will look great with bare legs and trainers or a stiletto.
I decided to go a little glam to bring out the Valentine's Day date vibes, so I teamed the dress with a pair of bright pink heels that compliment the little pink hearts and this yellow cross-body bag for a little colour blocking. Well, I did say it felt like a long winter.
The Accessories
The Mimosa Cross Body Bag is also perfect for brightening up greys and denim before stepping into spring. I love the yellow colouring, and the removable strap make's the perfect day to evening accessory.
The flowers were bought by me; I mean Valentine's day is just around the corner and didn't want to be disappointed. One way to ensure that is to treat yourself!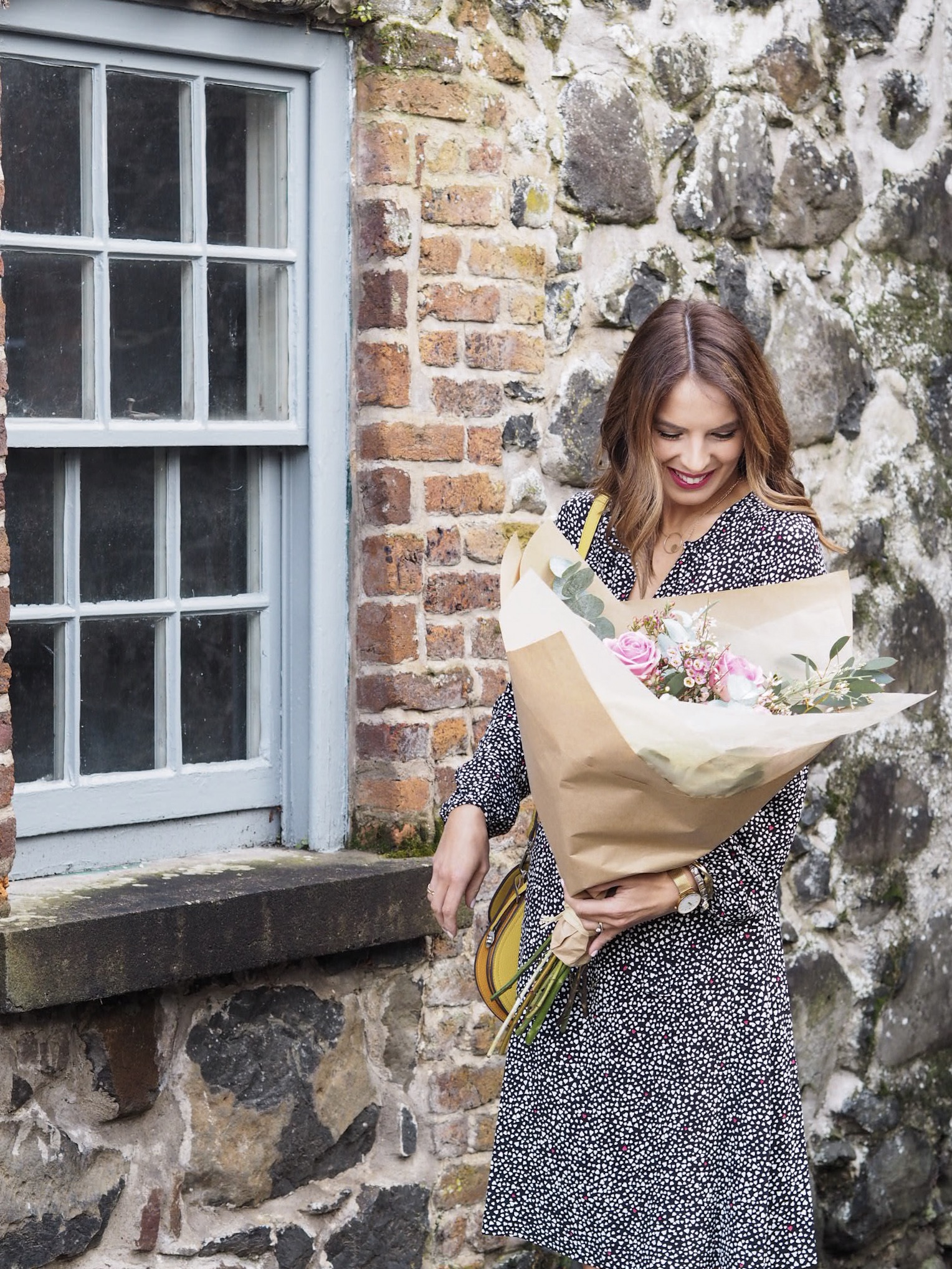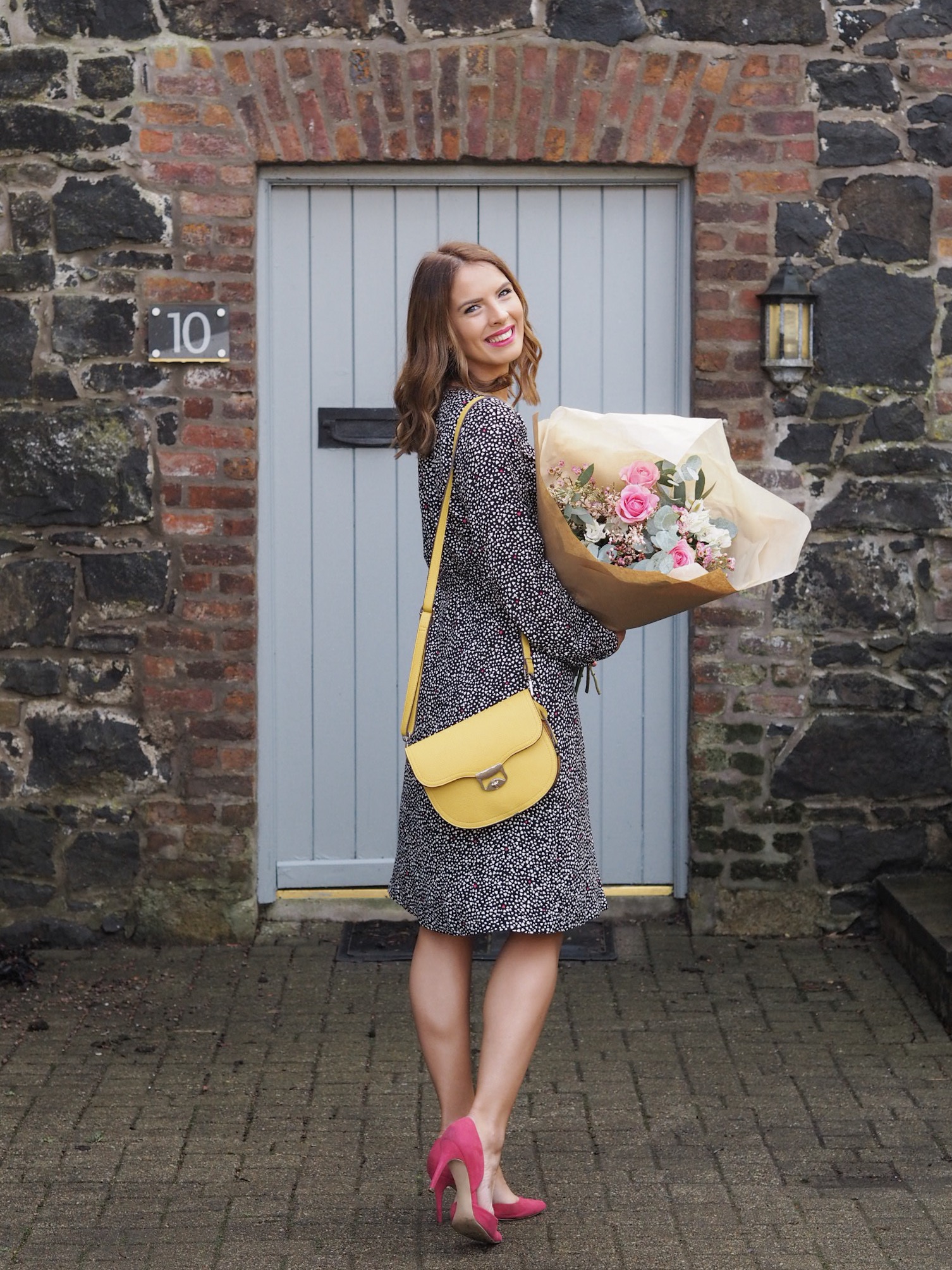 Here's to colourful days & lots of loving vibes!
What will you be wearing this Valentine's Day? Share your idea of the 'perfect outfit' in the comments below…