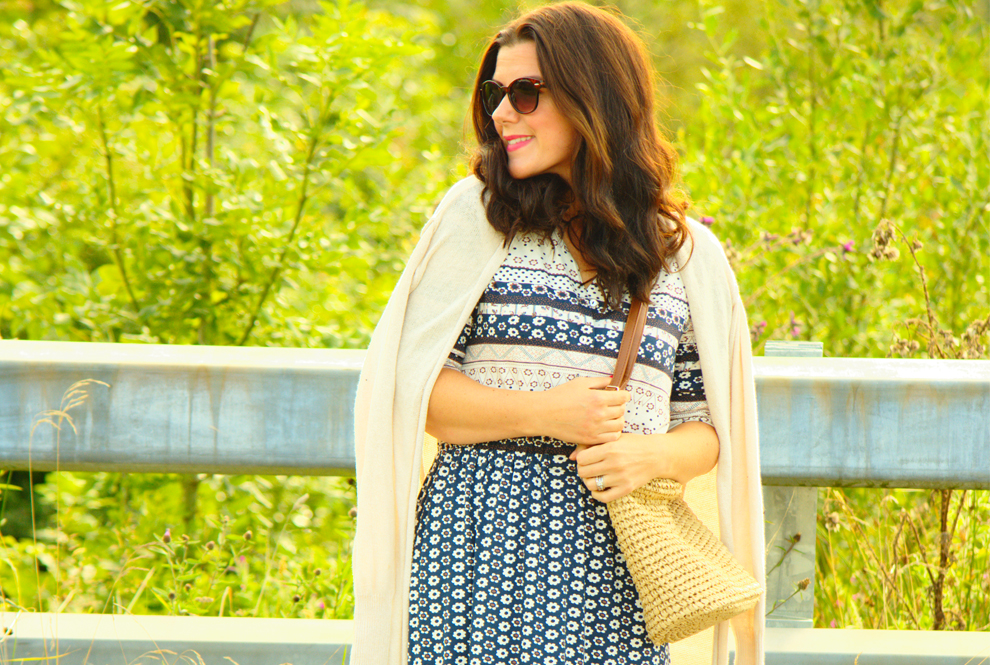 Tackle the transition into Autumn in style with one key staple dress... read more
Transitioning into Autumn isn't always easy, especially with the British weather. When it comes to this awkward time we need to rely on some staple pieces that will take us through with ease. The gorgeous Rachel from Rachel The Hat shows us how one simple dress can be our true life saver when it comes to transitioning our wardrobe into Autumn.
By the time August rolls around I am always thinking ahead with my purchases. Buying more summery dresses and warm weather attire feels more than a little futile, especially with our typical British Summers not being that summery through August.
So any new items I purchase have to be able to be worn now through the potentially warm sunny day,  but then also through to autumn with its cooler crisp weather. Wear it now, wear it later and enjoy it thoroughly through all seasons.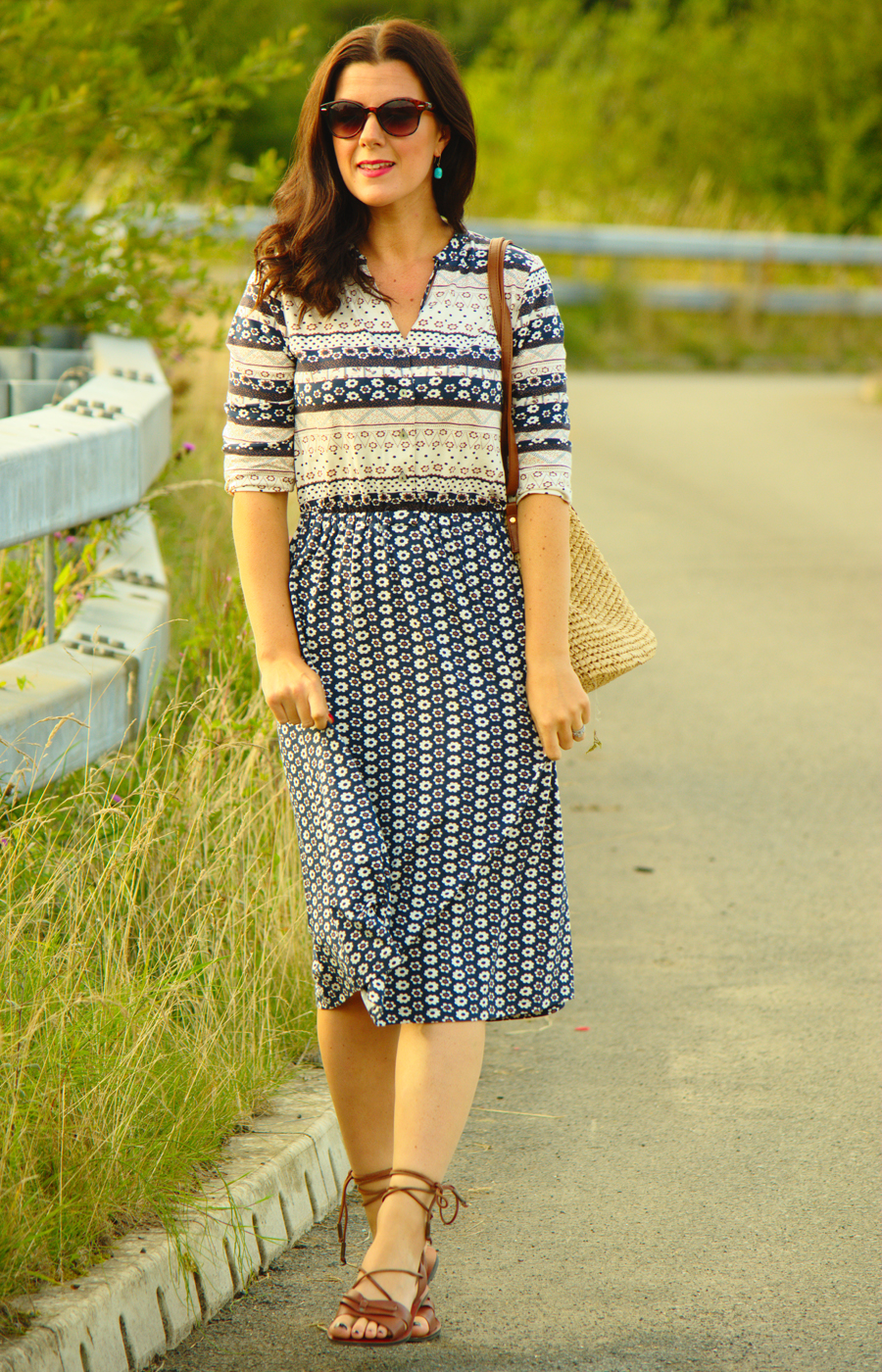 When you find a dress that you can wear through each season, like this one, you know you've pretty much struck dress gold. I absolutely adore this dress, from the moment I put it on I knew it would be on repeat for the foreseeable.
The dress is a gorgeous flattering length that will suit all as can be worn midi length on shorter ladies or knee skimming on taller. It's tremendously comfy, extremely versatile and pretty to boot.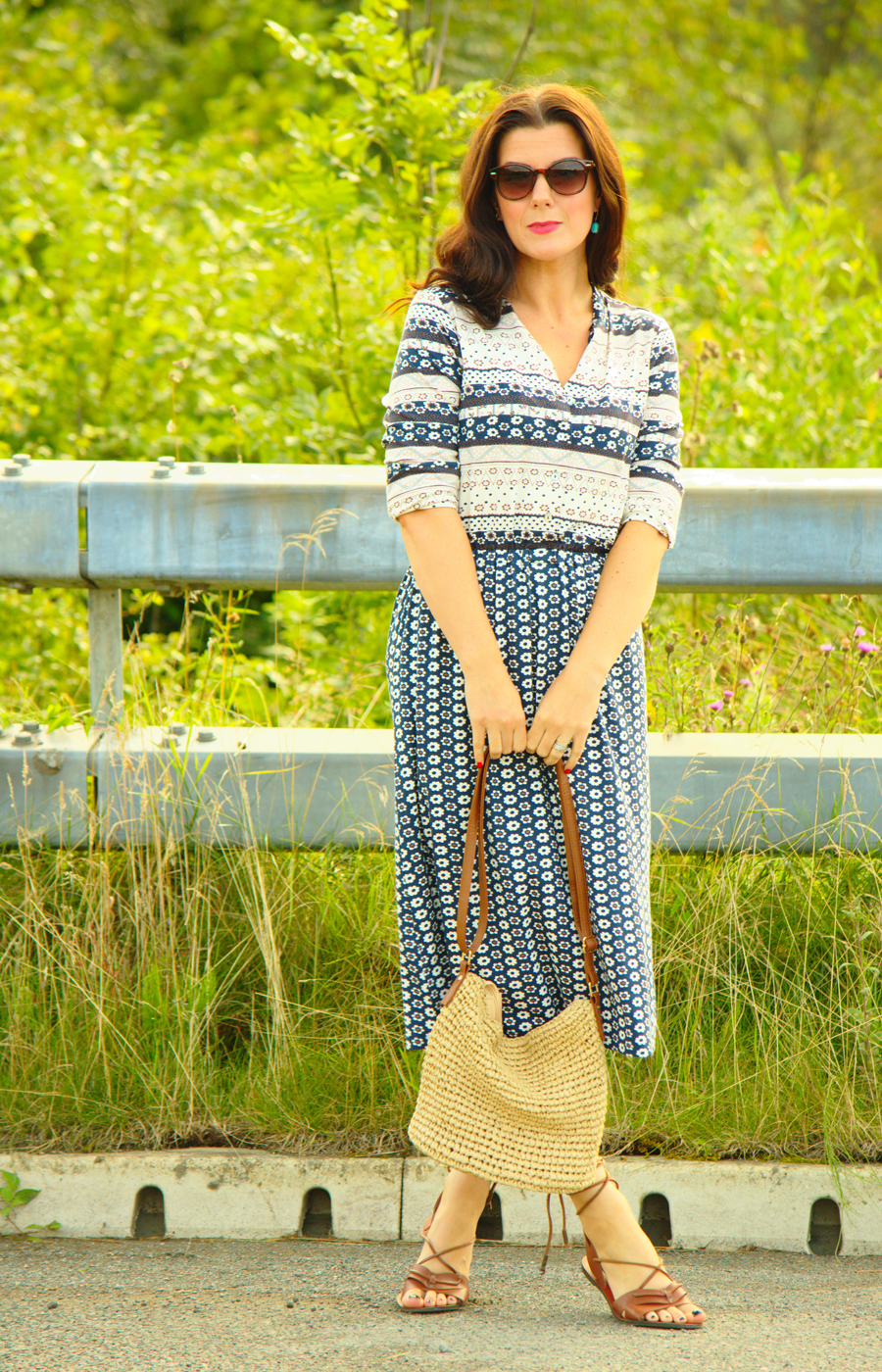 For summery days this dress is just plain simple to wear; wear loosely at the neck with a slight unbuttoning and the sleeves rolled up to elbow length. Throw on some tan sandals or espadrilles and a straw bag for a casual summer look. It is lovely and light, airy and floaty making it perfect summer attire.
If the evenings get a bit chilly simply add in a cream cardigan or denim jacket to keep the chill off.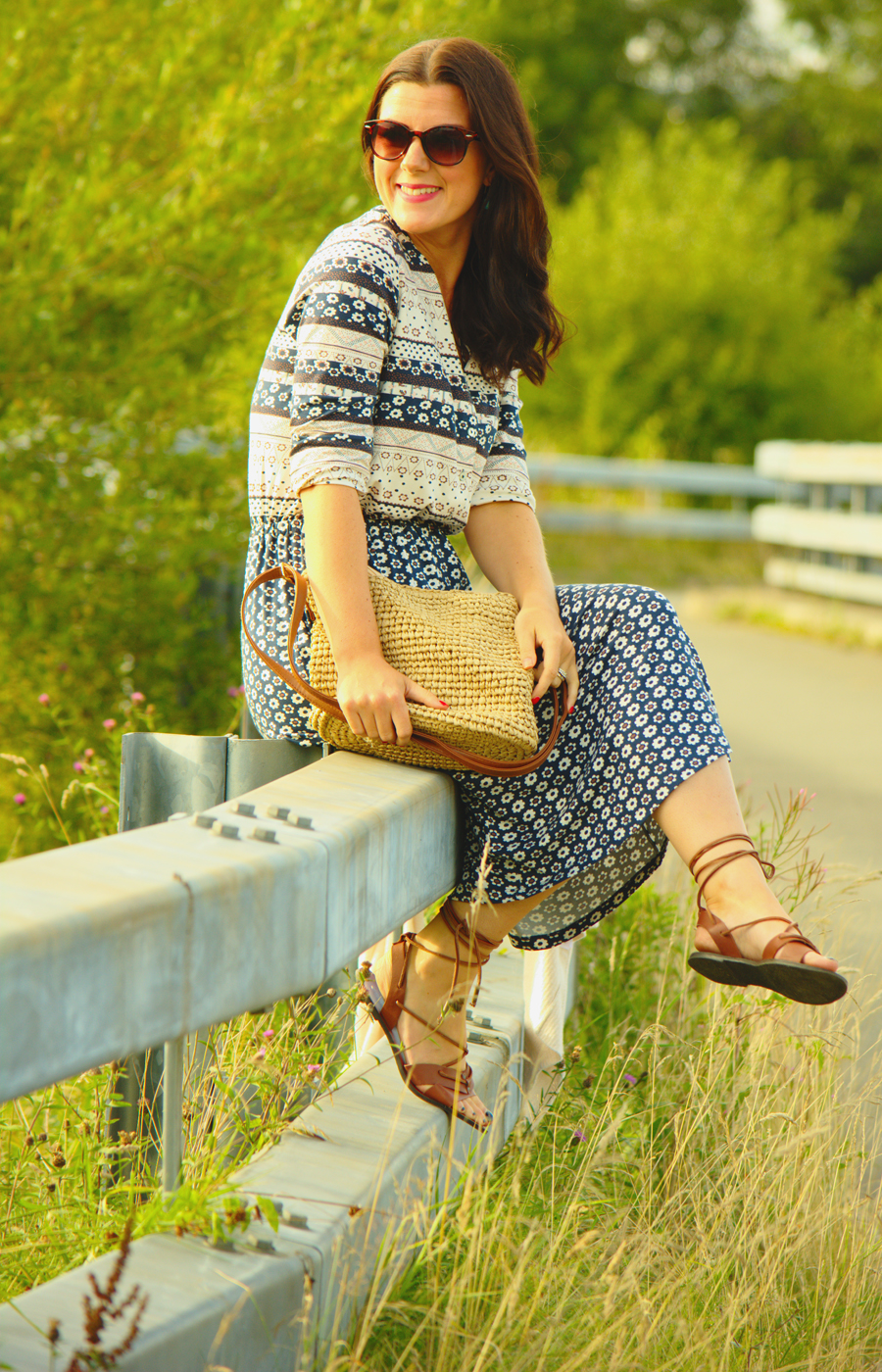 Then as the summer fades away and in comes the cooler weather with the crisp autumn leaves this dress works just as well. Start by tying the neck tie and button to the top and unrolling the sleeves to give full-length arm coverage to your wrists.
The sleeves are beautiful and cuffed so will look lovely just peeking out of a jacket.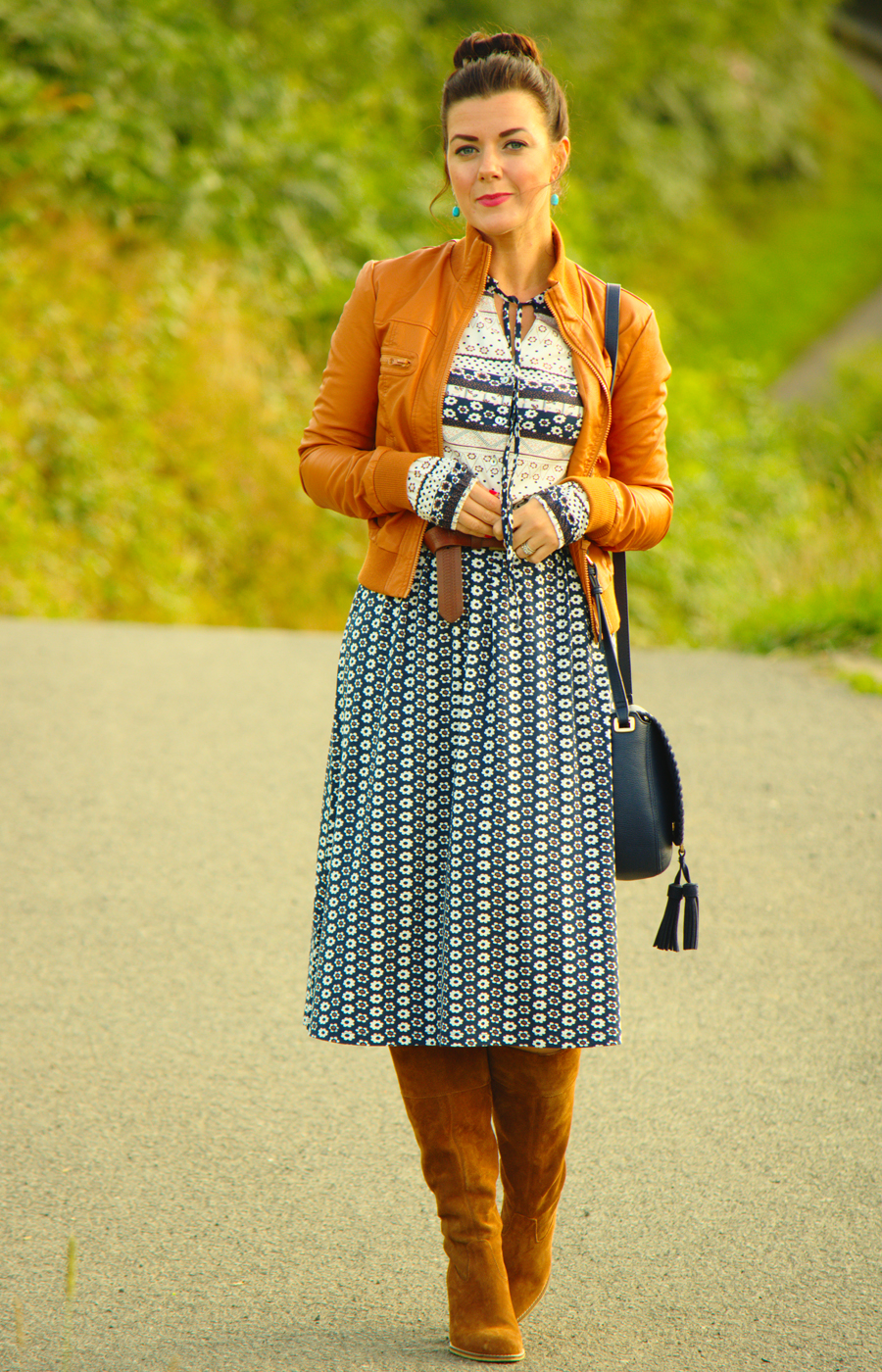 Add in some tan boots, whether they be ankle boots with some tights or knee high boots like I've done. Pair with a jacket and you are stylishly dressed for the cool weather. I also love the idea of layering a fine knit turtle neck underneath as a base layer for extra warmth in winter and a full-length camel or navy coat too.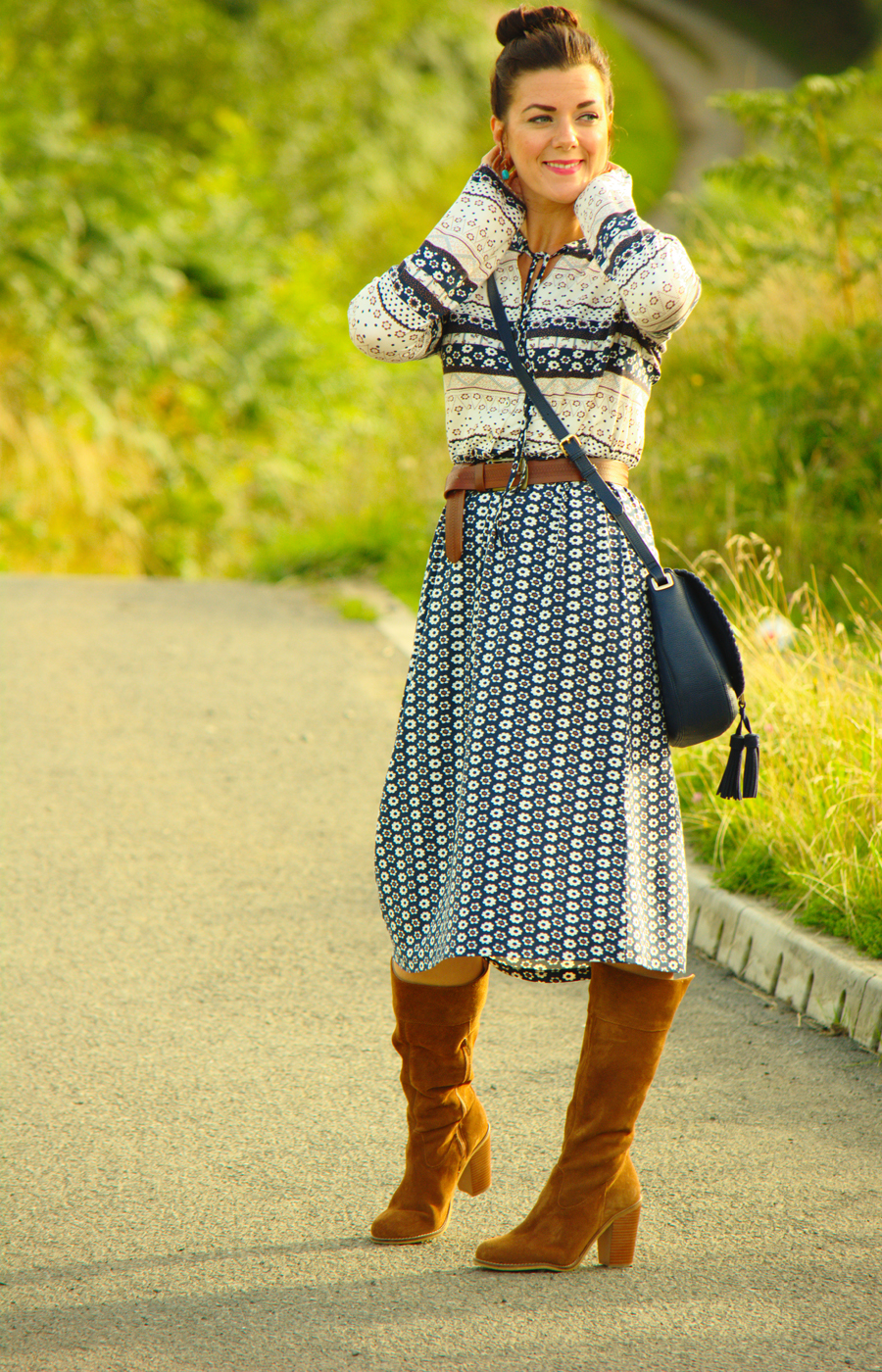 The final flourish is the beautiful navy saddle bag. A timeless piece that will be with you for years.
Lots of wonderful possibilities, this dress is quite simply a little workhorse in your wardrobe and will be perfect for making transitioning into the Autumn months that little easier.
Do you have a few key pieces that you rely on for this tricky go between month? Let us know below or @LauraAshleyUK.