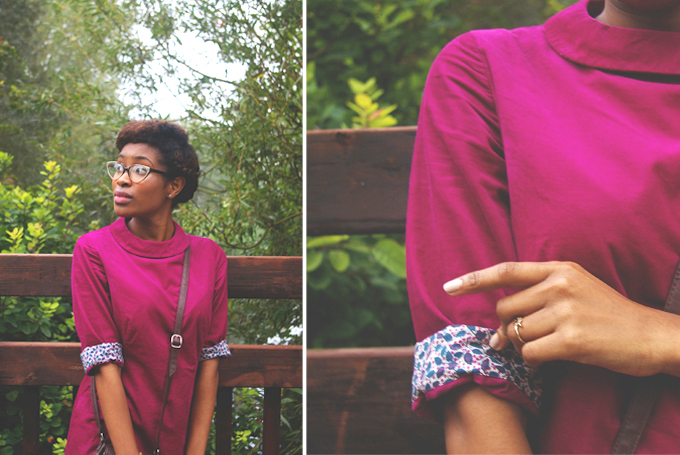 We catch up with Sade from In My Sunday Best for some tips on how to dress for the tricky trans-seasonal stage... read more
The first day of autumn is upon us! It's time to wave goodbye to summer dresses and sandals, and say hello to chunky knits and brouges! No stranger to layering, Sade from In My Sunday Best knows a thing or two about trans-seasonal style. Her blog highlights her fashion finds and daily adventures, always sporting a oh-so-stylish ensemble. With autumnal dressing like a pro well and truly under her belt, we caught up with the lady in question to give us some tips for dressing for this tricky 'in-between' stage…
Loganberry Pink Cord Collar Tunic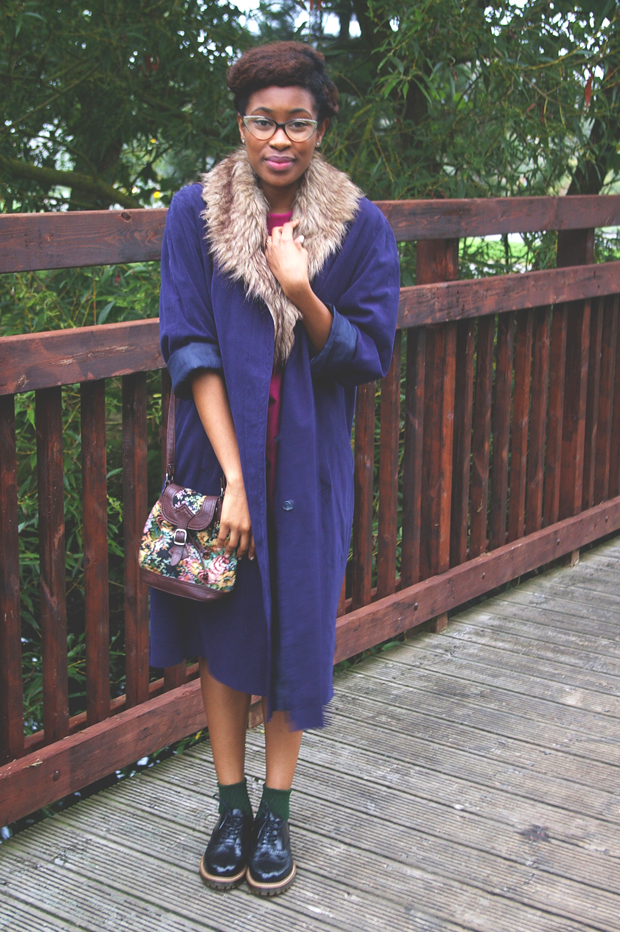 The weather over here has been incredibly turbulent lately, sunshine one minute and then gusty wind another. That being said, I think it's so important to build a good trans-seasonal wardrobe to see you through the in-between stages! A good starting point is finding a great coat, one that isn't too heavy nor too light and one that can take you from day to night with ease. The Wool Rich City Coat is a good choice for trans-seasonal styling.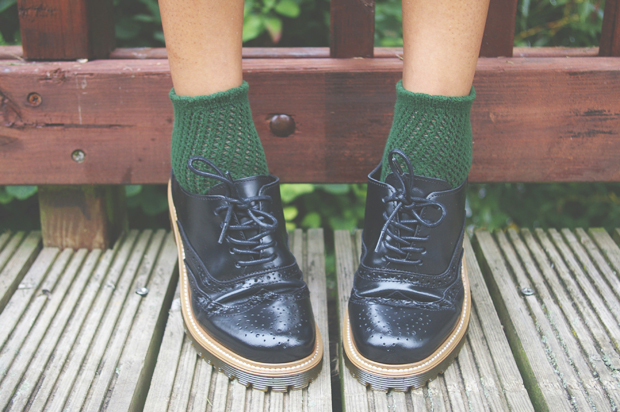 Next up are shoes and a good pair of brogues are a timeless classic, they work well dressed up with a nice dress or dressed down with a casual pair of jeans and a well made pair will see you through many a season. Layering is one of my favourite ways to jazz an outfit up and I usually do this by throwing on various scarves, hats, socks and jumpers. It's a good way to stay warm and turn whatever you're wearing into something a little more interesting. I added a faux fur stole to my jacket as it was a tad chilly that morning and a pair of emerald socks to keep with the jewel toned theme.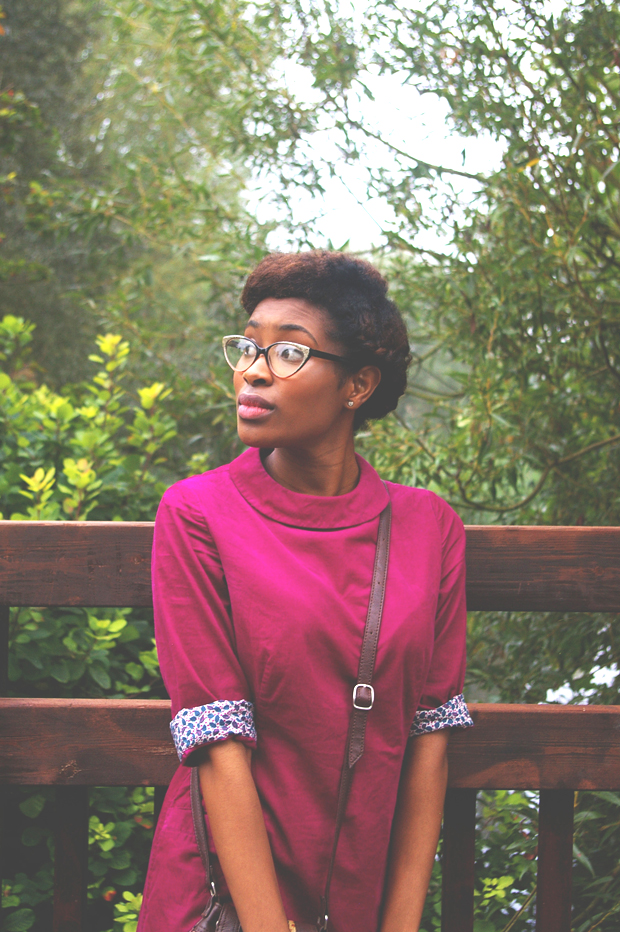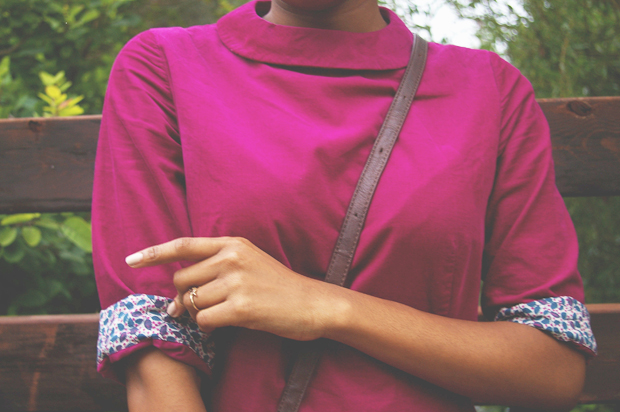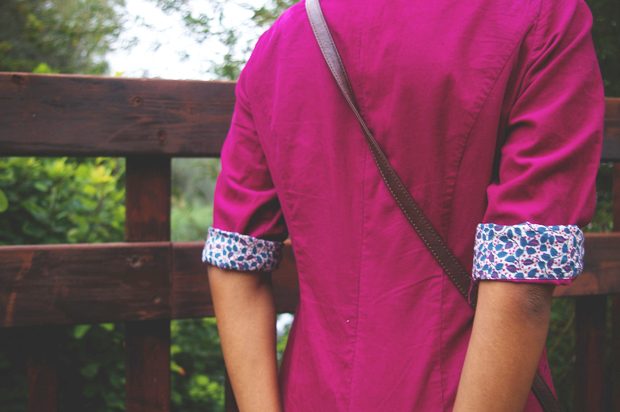 The piece de resistance? A jewel toned sixties style fit dress from Laura Ashley of course! There are so many thing i love about this dress. The shape, the floral cuffs, the folded collar, and the rich purple I find is such a flattering shade, definitely something you'd want in your wardrobe this Autumn and Winter!
Sade's Seasonal Picks…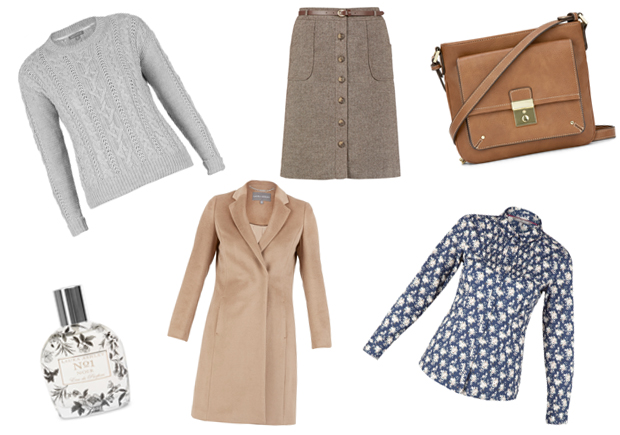 Wool Mix Cable Jumper | Floral Print Shirt | Wool Mix Skirt | Tan Metal Lock Bag | No.1 Perfume
I've chosen this Jumper in grey as a great trans-seasonal piece, as it can be worn alone or layered with a nice collared shirt as it gets colder. This shirt as it goes perfectly with the jumper and has a beautiful floral print on it. This skirt is the perfect length for trans-seasonal styling and can be worn with or without tights, and this bag as it's the perfect size for both everyday use and a night out! And of course nothing is complete without a good perfume.
Thanks to Sade for sharing her tips! Do you have any advice for Autumn dressing? Do you prefer layering or summer style? Let us know…