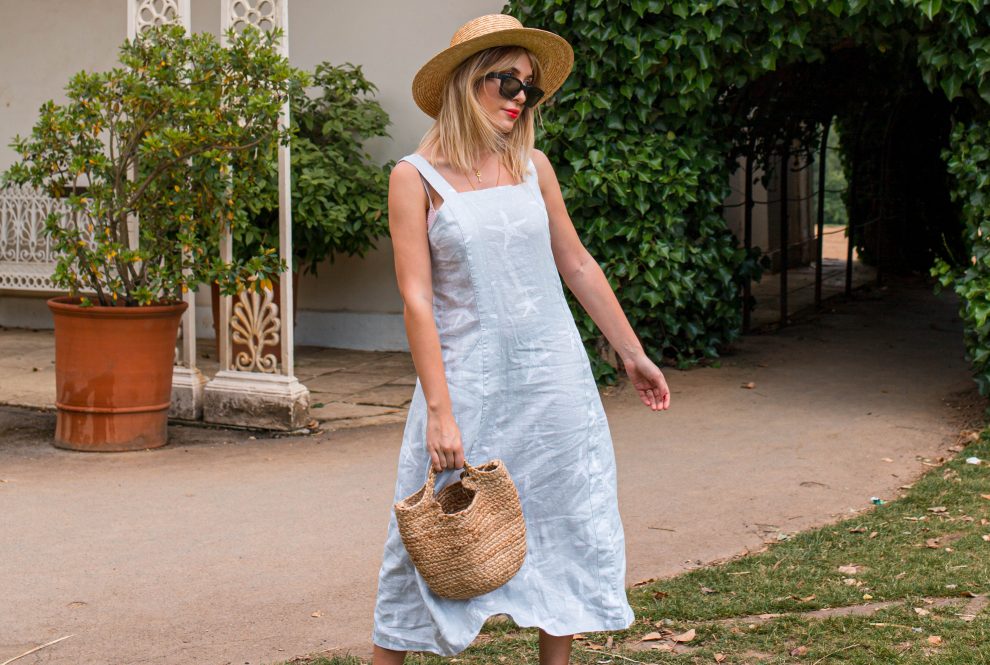 Airy and comfortable, a quality linen dress will never go out of fashion. read more
There is no better way to beat the summer heat than with breathable and comfortable clothing that does not compromise on style. Our range of linen dresses are the perfect way to enjoy the summer holiday while keeping cool. Available in a number of prints and styles our summer linen range is simple to style and perfect for wearing to the beach, out in the city and down to the local park.
Fashionista blogger, Tania Bunic of The London Thing took the opportunity to try out a few of our favourite summer dresses, styling them for a perfect casual summer look.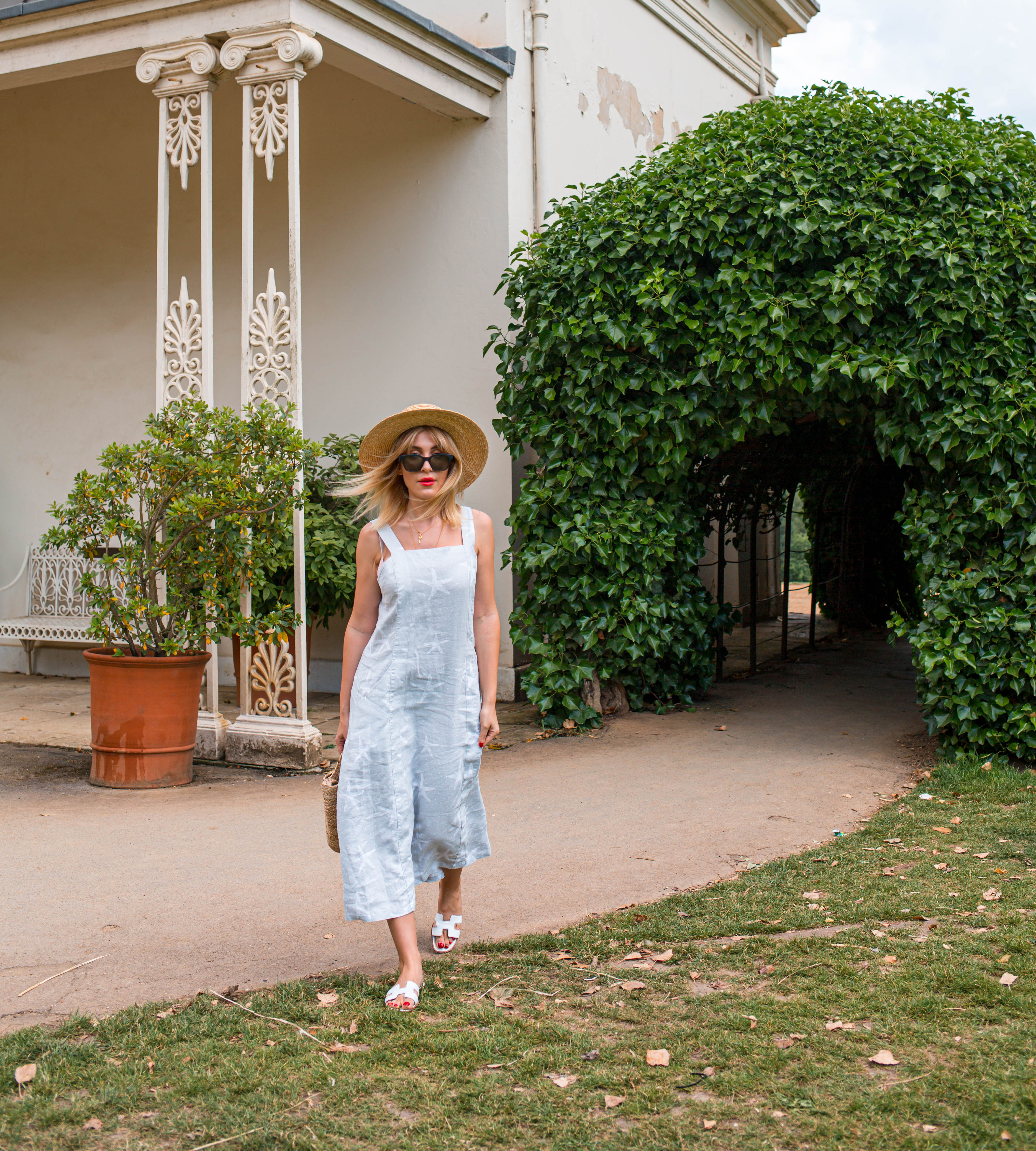 Three linen dresses to fall in love with this summer
With the hot weather upon us, we all love a good old park outing. Living in London I feel blessed to have an abundance of parks available to us so nothing better than a stroll around your local park preferably in your comfortable yet stylish linen dress. In this post, I picked three of my favourite linen dresses from Laura Ashley to fall in love with this summer.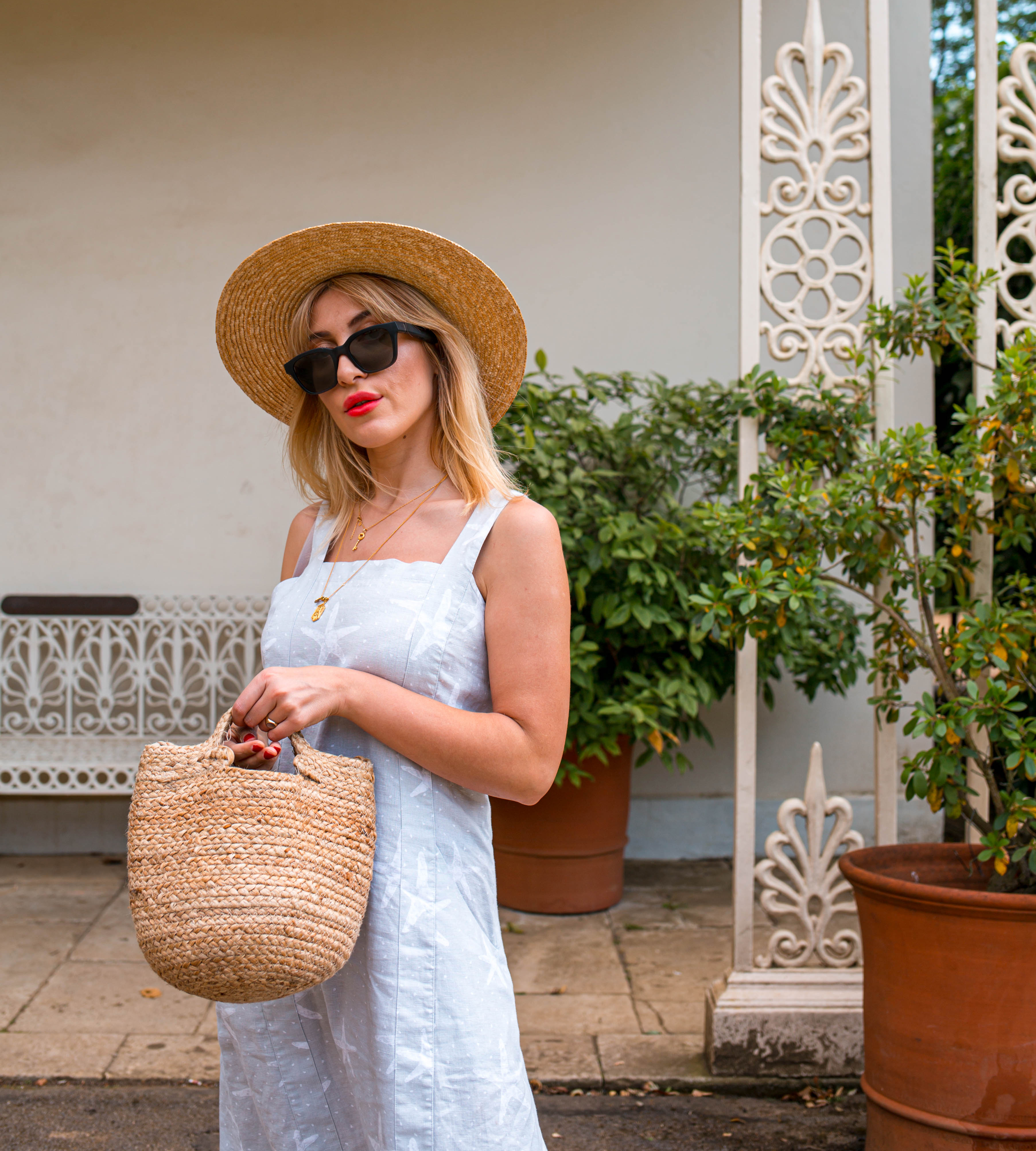 All of the dresses are chic, comfortable and perfect as a day out outfit. My favourite thing about linen is that you can't go wrong with it. It's suitable for so many different occasions especially for days out in a park, countless BBQs, luncheons with girlfriends and heck even dates. When your dress makes you look chic, it's win-win all around.
All of the dresses I opted for midi and there is a reason for it. If you do spend a whole day out in the park or a BBQ you are bound to sit up and down. Wearing a midi dress will ensure comfort throughout the day without risk of exposing too much of the skin.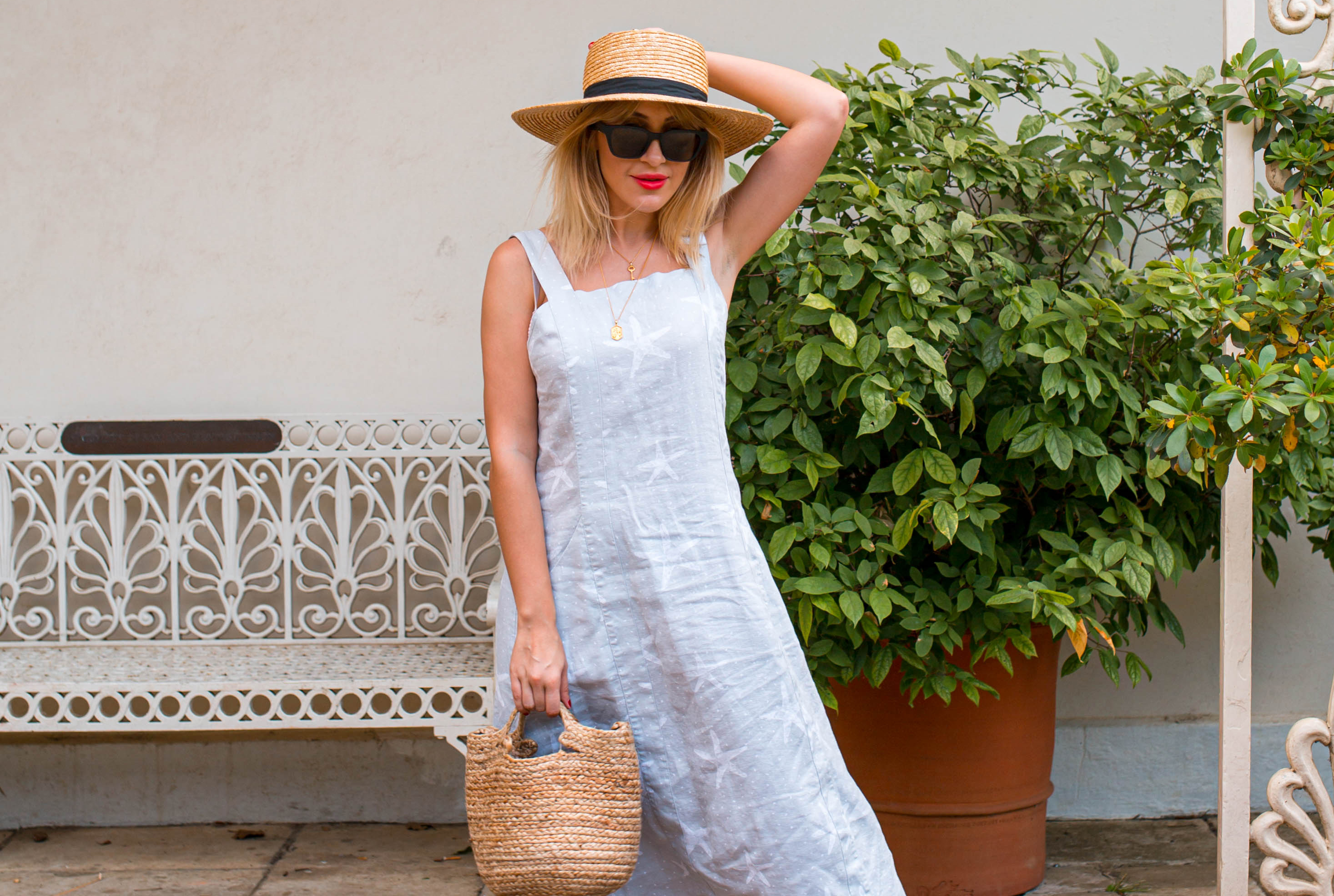 Starfish Print Linen Sundress
I love this dress so much especially as its a perfect coastal style with subtle starfish design. This gorgeous Sundress is made out of pure linen and it provides comfort and perfect style for any summers day. It's also so easy to dress with your favourite pair of sandals, straw bag and hat. The material of it is so breathable and it will make you feel amazing throughout the day.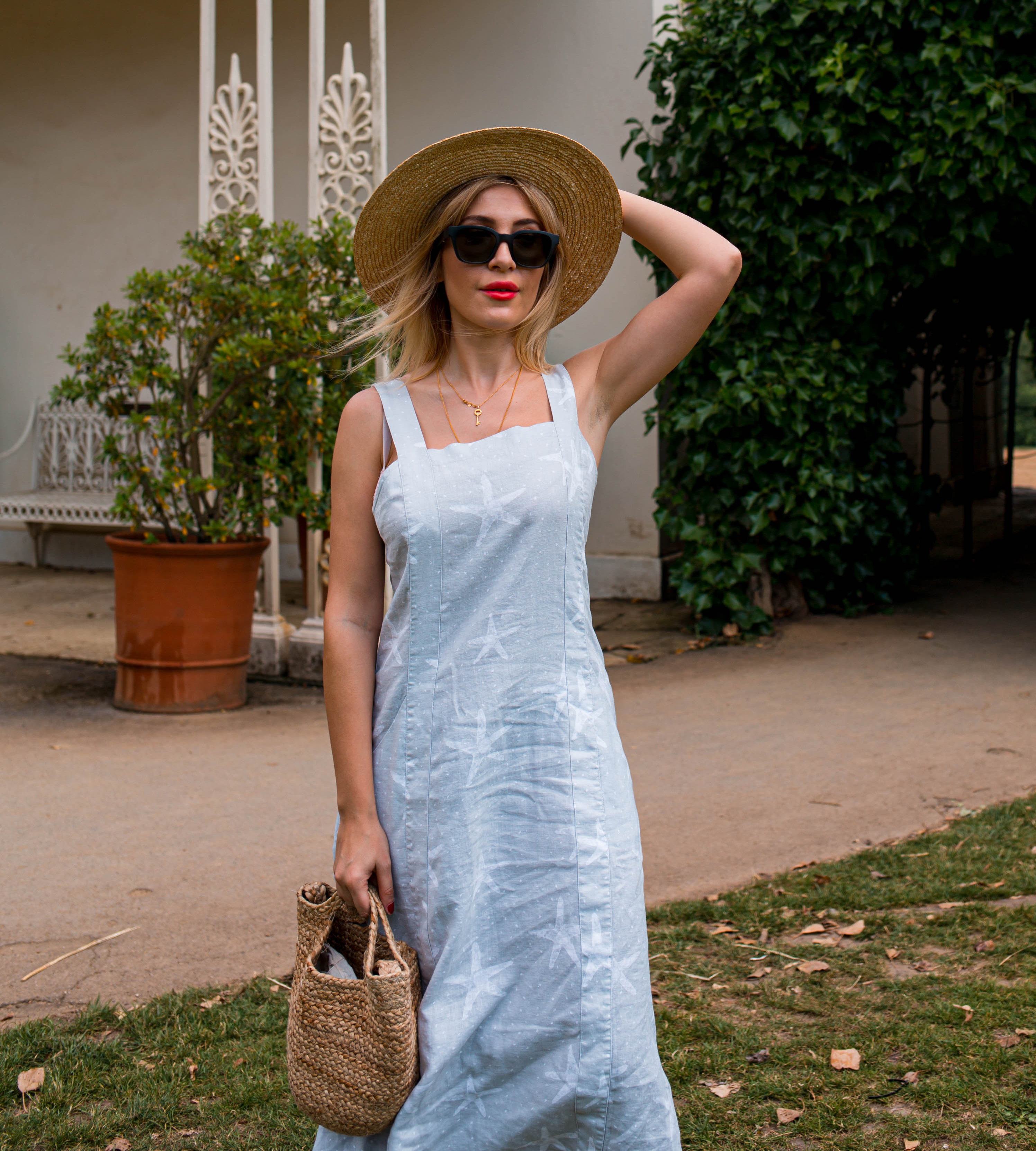 The dress has pockets making it handy to keep your cards and keys in one place.
Red Floral Print Sundress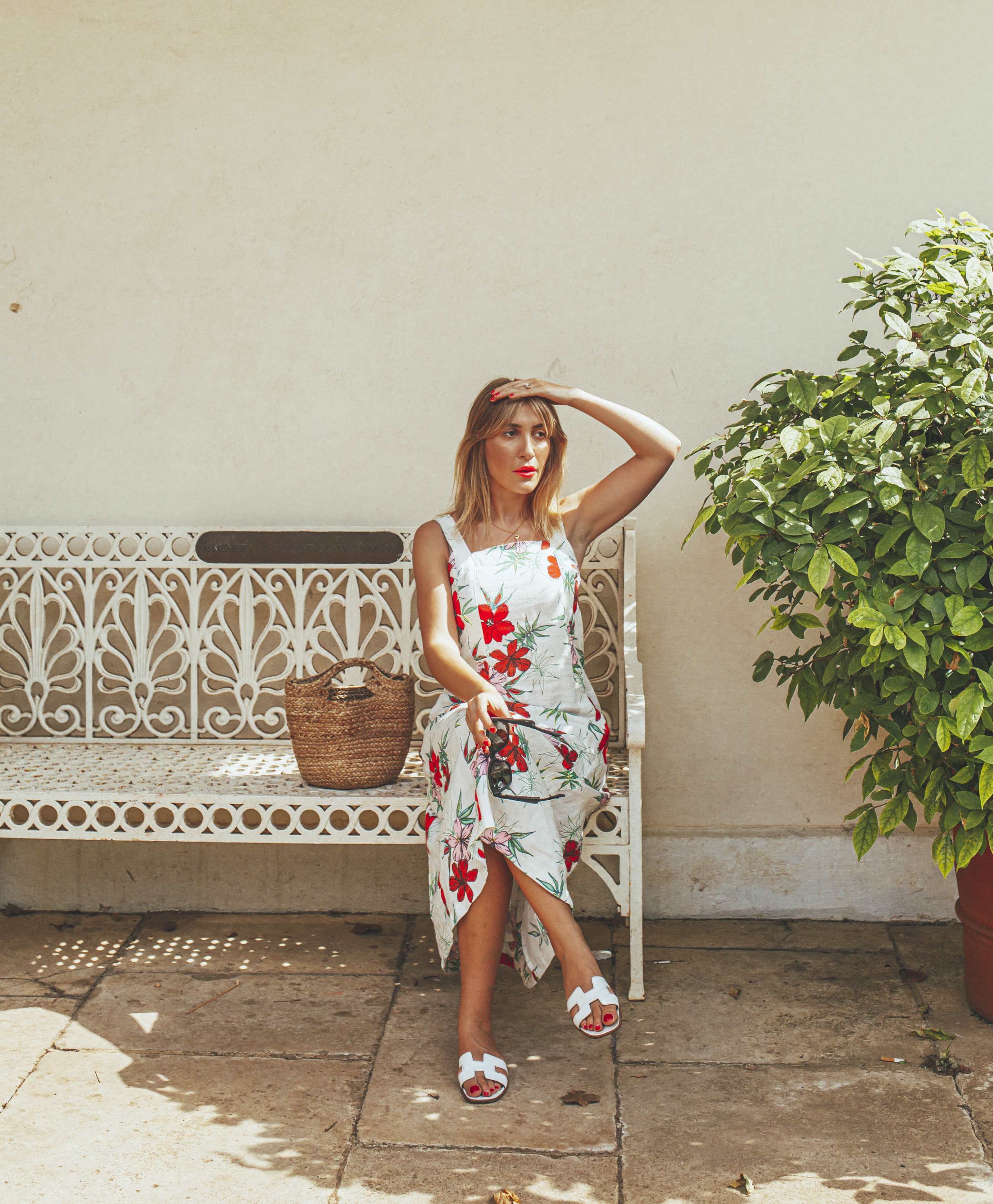 The pops of red on this gorgeous sundress make it pop and a bold choice for the day out. I love adding pops of colours to my outfits as it lifts my mood and gives me that weekend feel that we all love so much.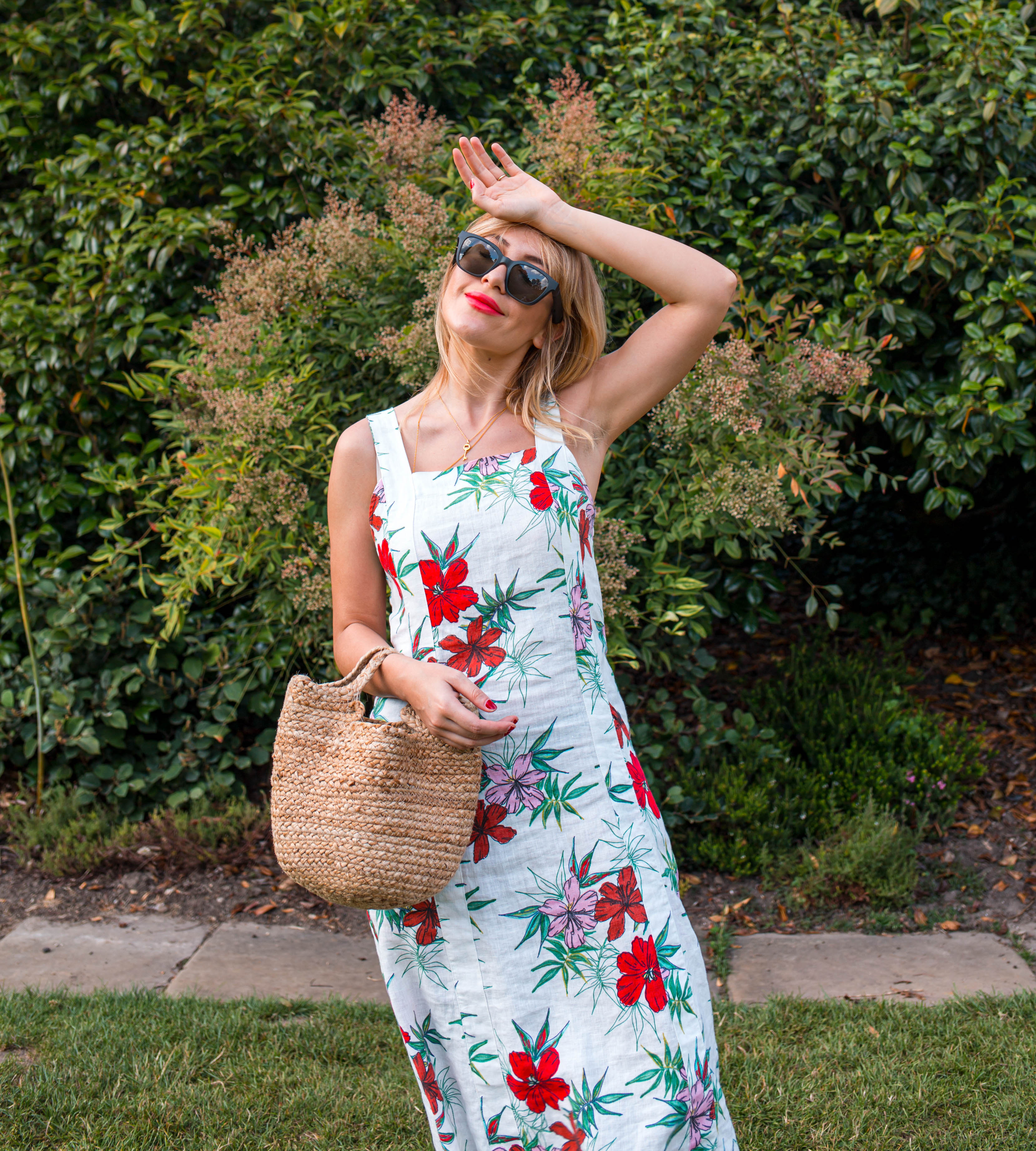 My favourite thing about dresses made out of linen is that they are so breathable, perfect for keeping you cool in the hot temperatures.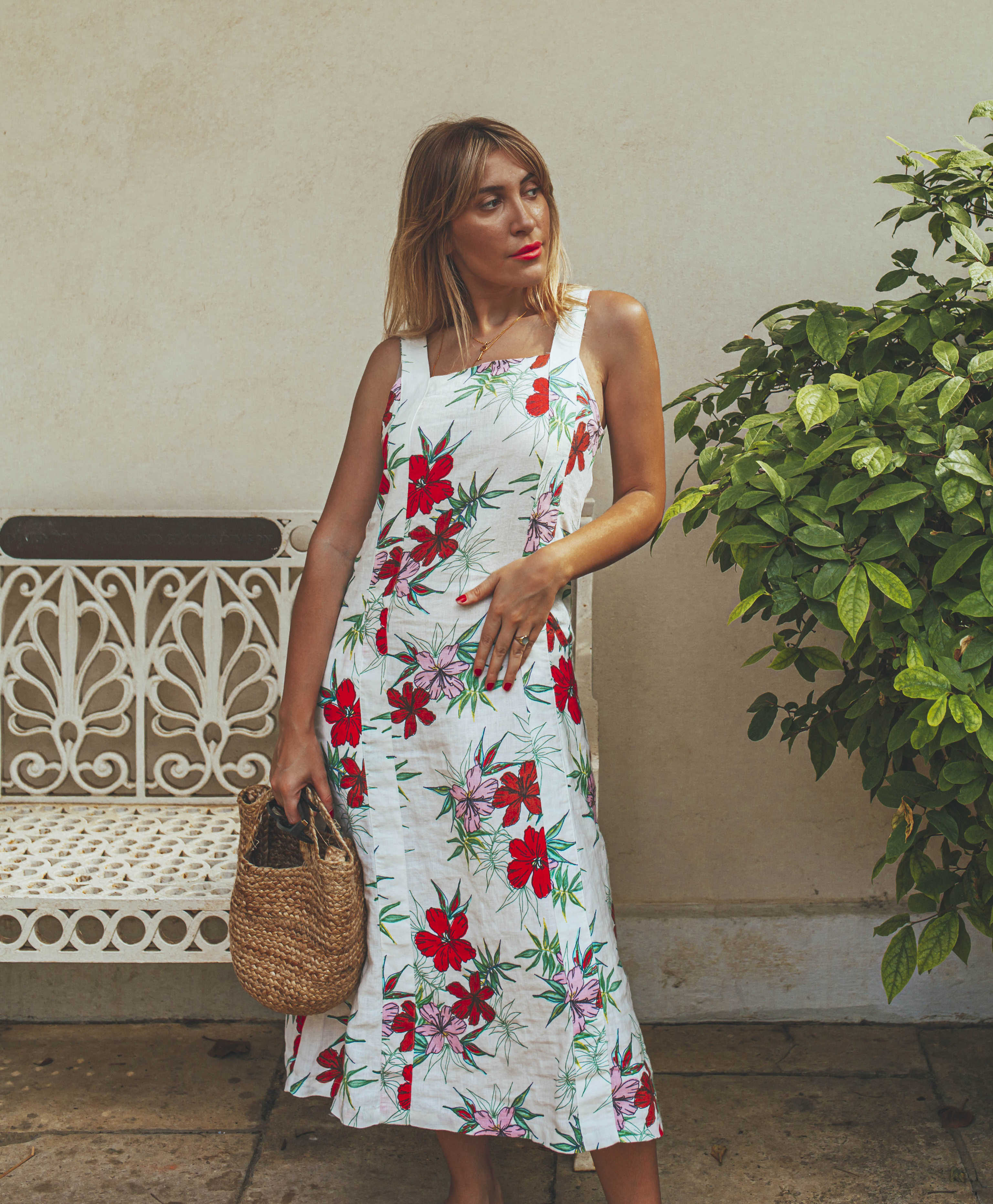 This dress also features pockets making it functional and perfect for the day out.
Blue Stripe Linen Dress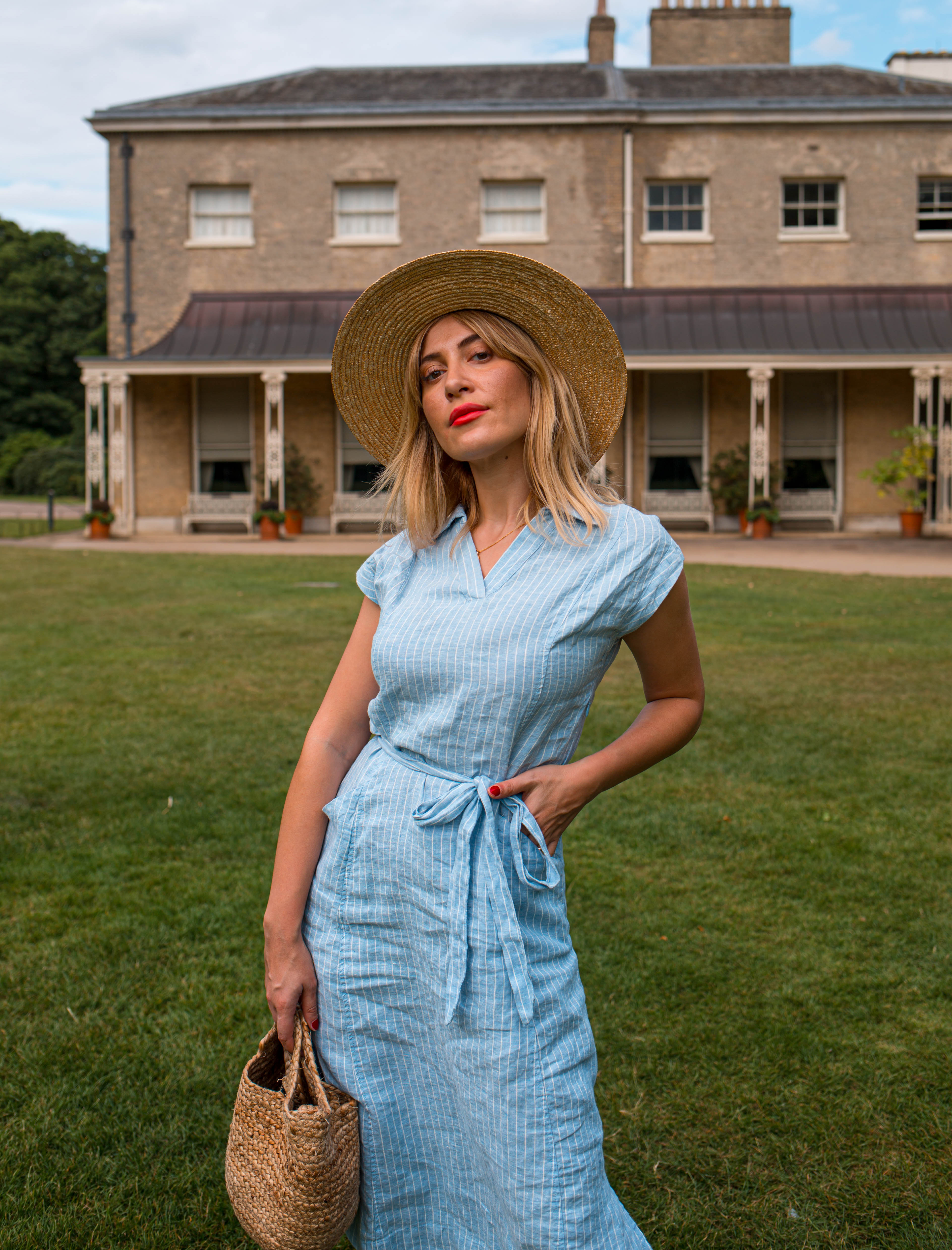 Blue Stripe Linen dress is more of a classic design with a long belt attached to it. It also features a slit making it extremely comfortable yet classy. When I think about this dress Kate Middleton comes to mind. This cute number with stripes is a perfect choice if you are going for more of a classy and well put-together look. The open collar also makes this dress a great option for workwear.
I styled all of my linen dresses with a straw hat and a basket bag as this is my favourite summer style. All three dresses are made so well that I feel like I will be able to wear them for many years to come. Don't you just love clothes that are fashionable yet functional at the same time?
What do you think? Which style is your favourite?
Tania xxx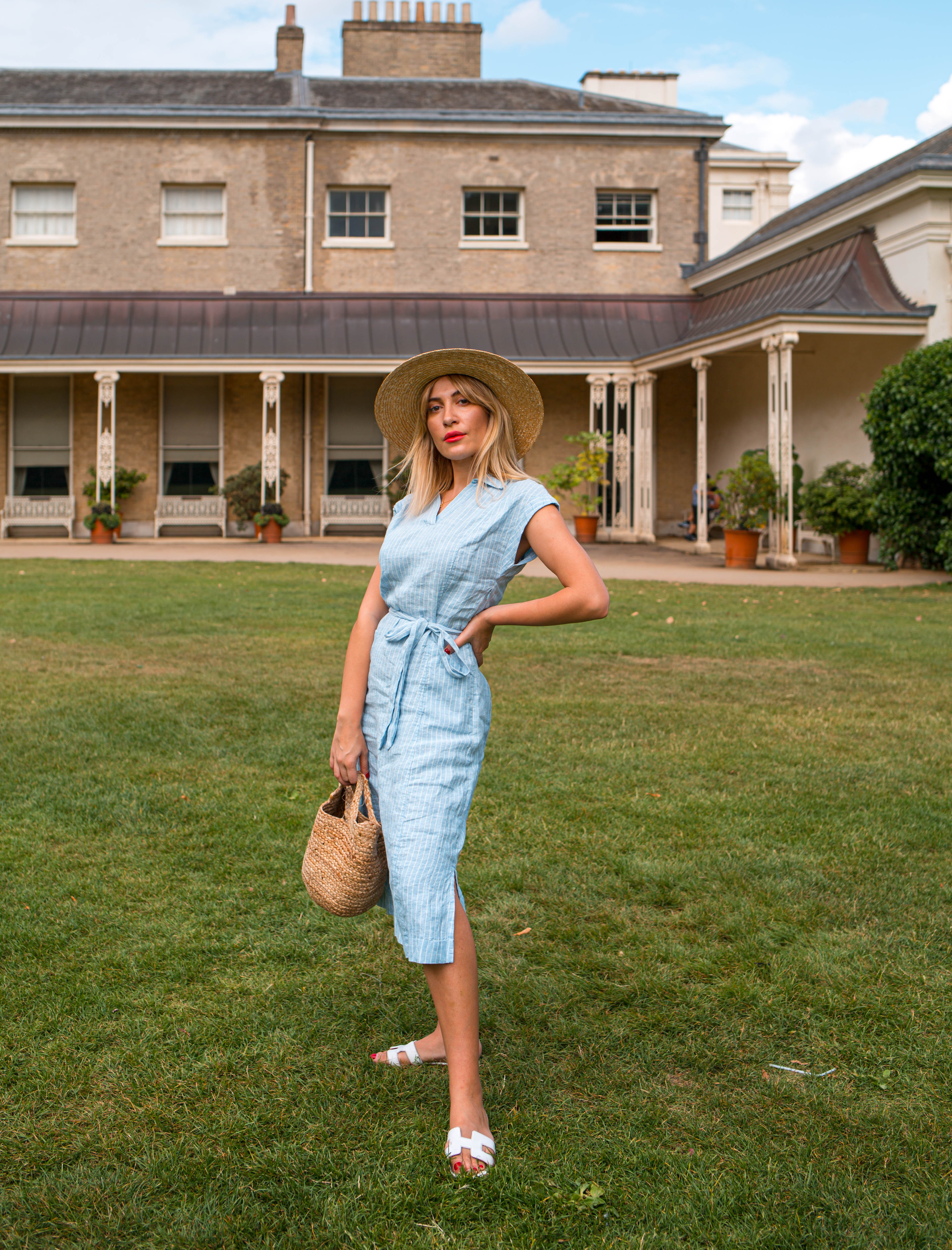 This post was created in collaboration with Tania Bunic of The London Thing using Laura Ashley fashion for styling.
Which linen dress is on your wish list? Let us know in the comments below.