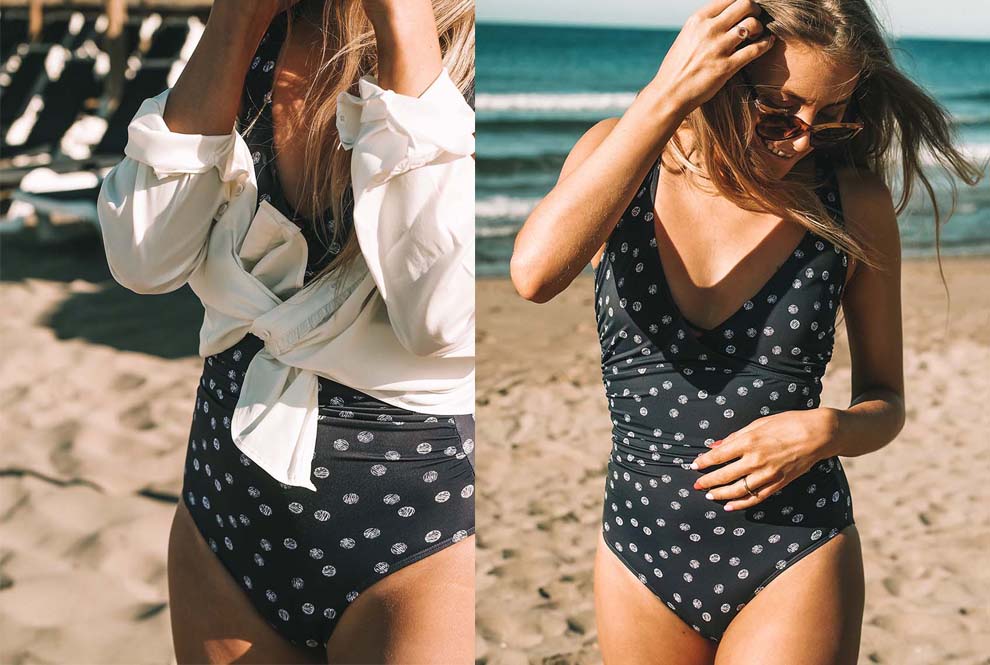 We all feel the pressure to get our summer bodies, but what if you could find a swimsuit that could do all the hard work for you? read more
We all feel the pressure to get our summer bodies, but what if you could find a swimsuit which could do all the hard work for you? We have the gorgeous Sinead from Love Style Mindfulness here to tell us all about the swimsuit of the season.
My holiday goes about as far as fake tanning the night before so when I hear people like my sister who start dieting weeks before I hang my head in shame and eat my doughnut in silence. The saying goes no carbs before marbs but I'll let you into my ultimate bikini diet for the bikini body you've always dreamt of.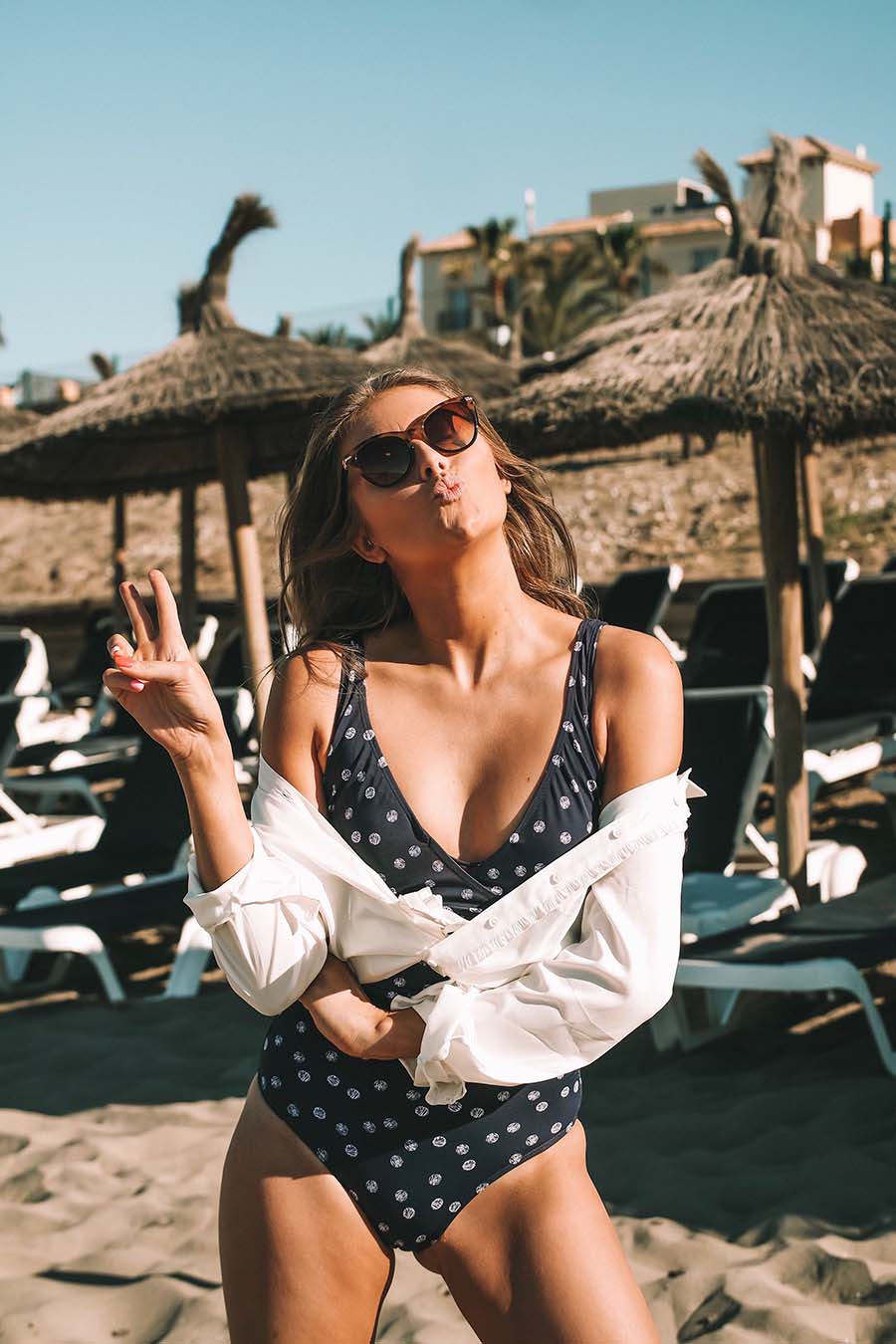 I've never been a dieter and you're probably reading this and thinking well bully for you. I know as a size 8 I can hardly give advice on this but realistically we all get cellulite and we all have parts of our body that we dislike. I may have the figure of a 2B pencil but that doesn't mean it's desirable or that I look good in a bikini. Quite the opposite actually. I'd love to have a curvy figure to fill a bikini but at the ripe age of 28, I've realised mother nature just doesn't have this in store for me!
The Ultimate Bikini Diet
Since I'm naturally slim people often assume that I can wear any swimwear and look good but for me, I am so self-conscious about my stomach. I often refer to it as a fleshy rectangle because to me that's exactly what it is. It's just there, no definition, no abs just a fleshy rectangle. I know it's nothing starting at the gym kicking my cake habit wouldn't sort out but I'm no quitter and my bed is outrageously comfy. My exercise goes as far as walking Penelope and that's about it.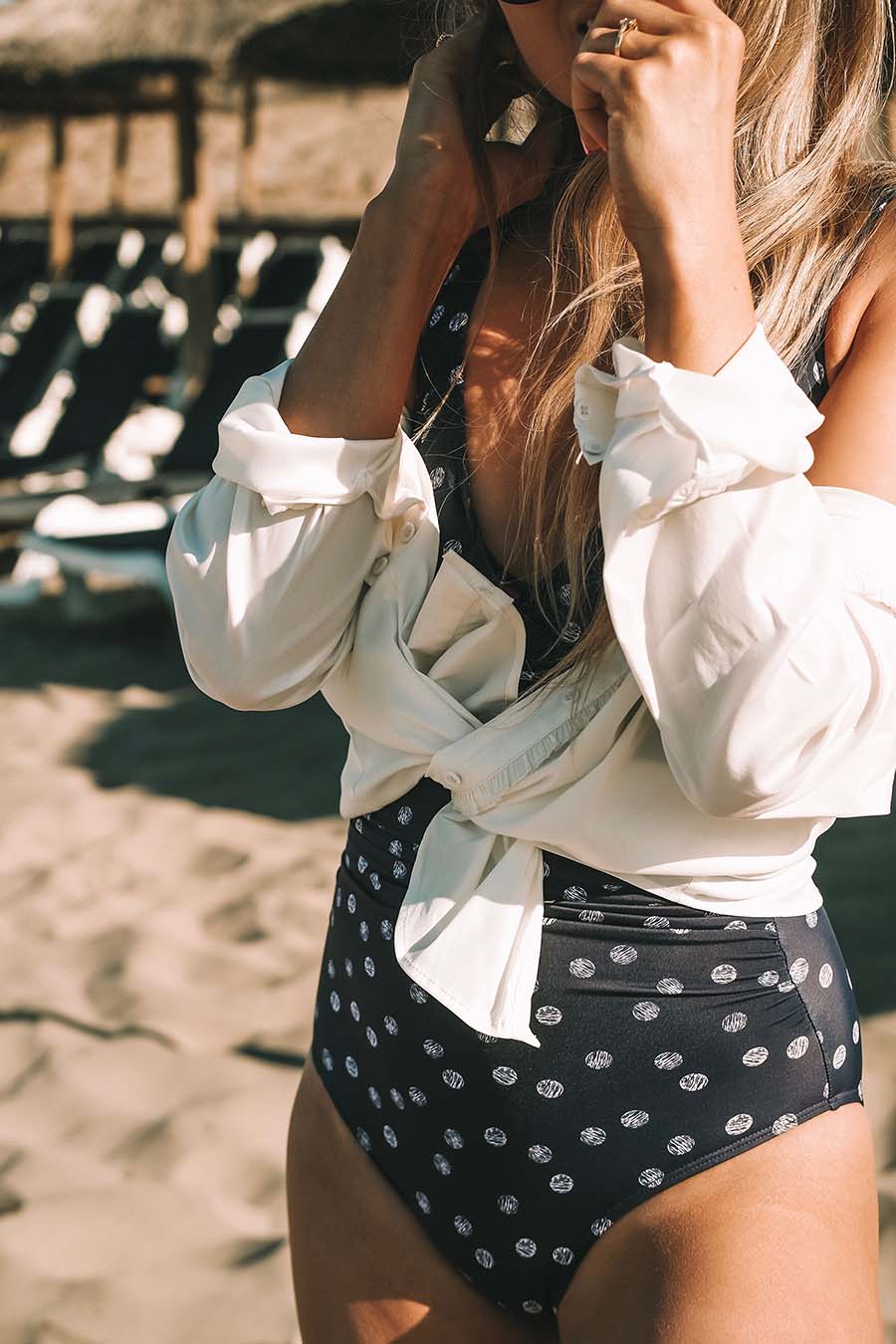 It was in the run-up to our last trip in LA when Lauren had once again declared that no carbs would pass her lips, usually, this means mine doubles. When I finally cracked the formula for the ultimate bikini diet. Swimsuits. Or one-pieces, swimming costumes, cosies, whatever you want to call them. They cover up your stomach. (Some like this beautiful Laura Ashley style even come with built-in control panels and ruching to cleverly disguise said stomach). They usually plunge to create a flattering neckline and healthy distraction. They also usually have a flattering cut around the leg, be it high or more modest. These babies are built to flatter the figure, it's a dream come true no?
Navigating Beach Style
So you've figured out the bikini situation and you're all set to hit the beach. What do you put on? I've been known to wear a smelly old oversized t-shirt but these days I'm way chicer. Even if I do say so myself. I always accessorise with a pair of oversized sunnies. Just like this pair from Laura Ashley so that I can stare at hot men, snooze, or do whatever I please behind those dark lenses. Plus, girls gotta watch out for those wrinkles right?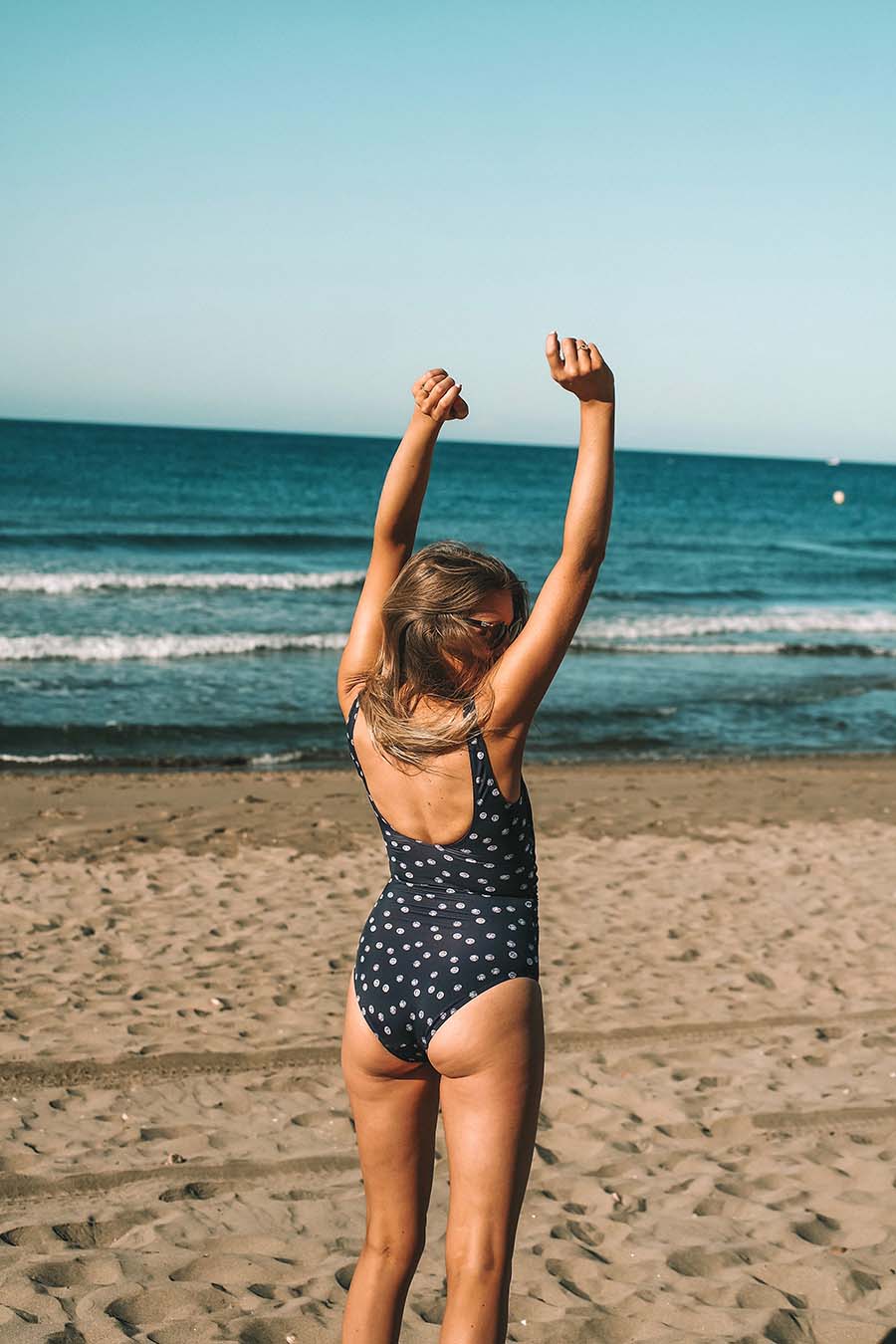 Nowadays you'll always find me wearing a shirt to the beach. It's so easy to fling on either open and flowing or tied in a knot. This Laura Ashley white shirt is a great choice because it's got a pretty frill detail. I'd wear it back home or in the evening on holiday with other outfits. It's all about versatility when you're packing or a holiday am I, right?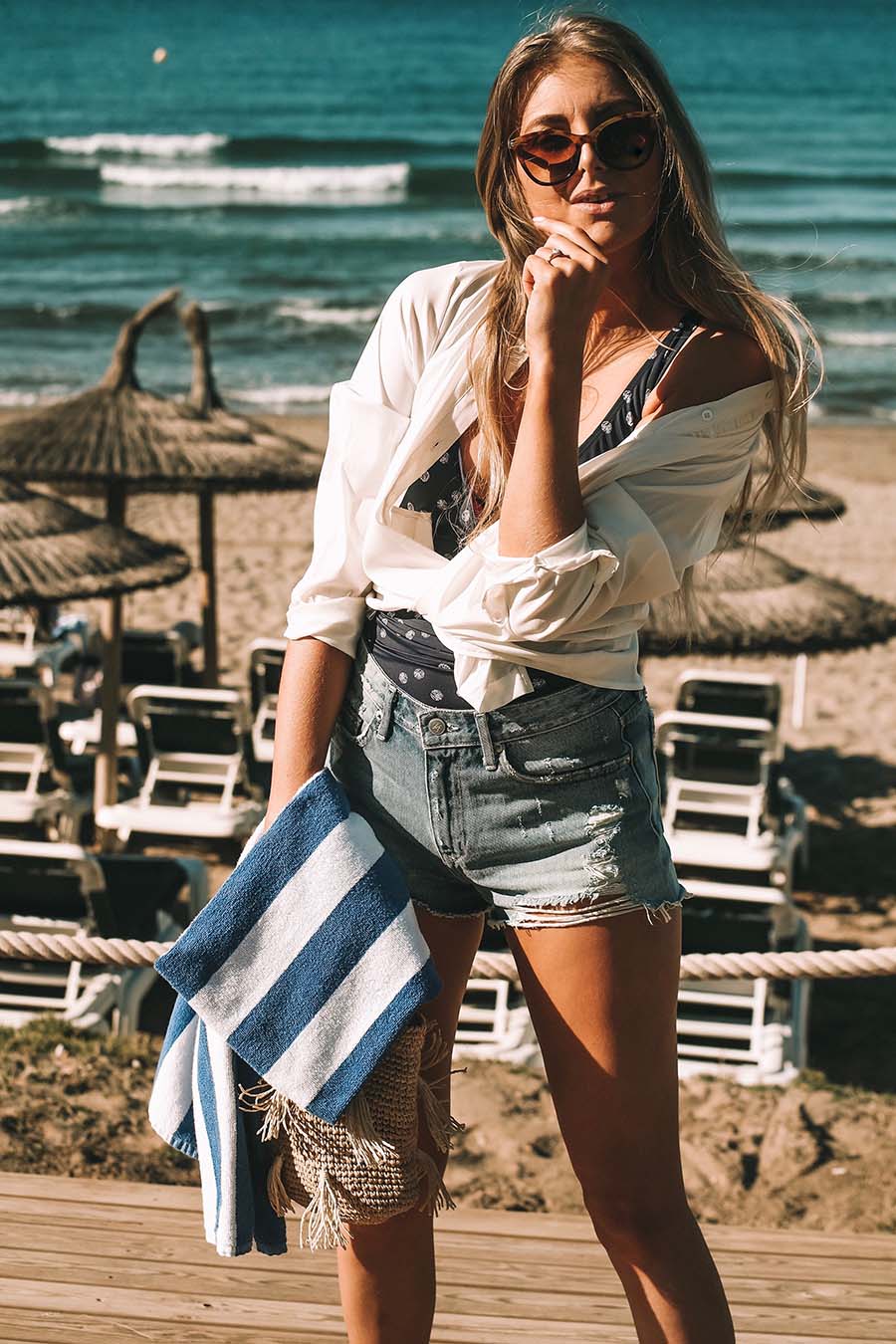 Finally, I add a pair of denim shorts and a straw beach bag and I'm good to go. I love to make an effort with my beach style because you never know what lunch and a sangria on the side of the beach can turn into. Whenever you're on holiday you want to be open to opportunities. If someone invites you to a pool party or dinner, you've got to be ready to do right?!
Do you have a favourite swimsuit? Let us know why it is your go-to below or @LauraAshleyUK.