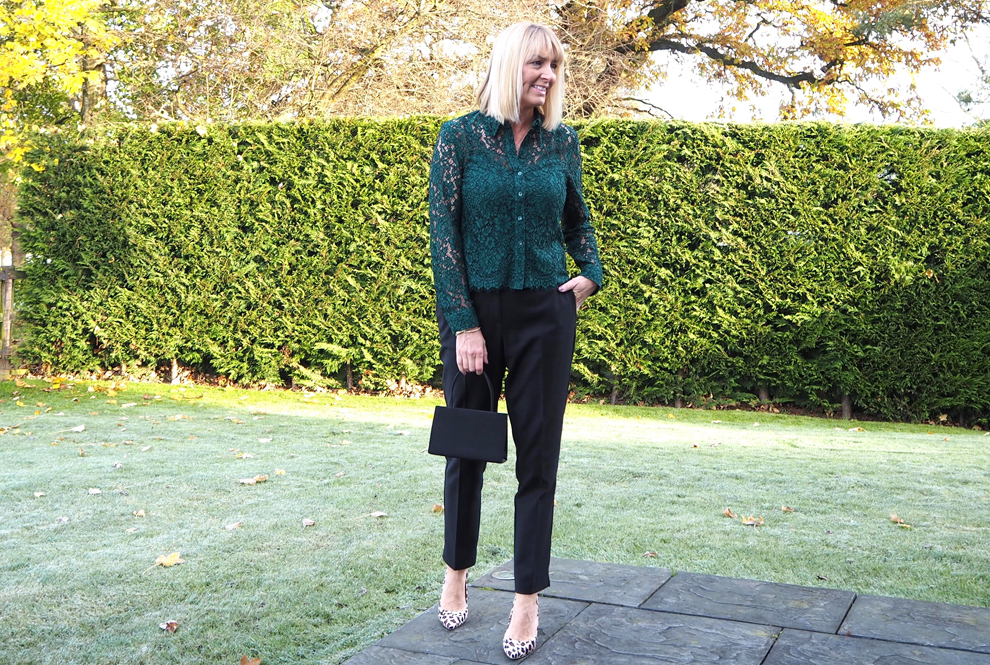 When it comes to style and comfort, you won't need to compromise any longer with an outfit like this that will tick both boxes... read more
We all have those days where we want an outfit that we just feel comfortable in. However, if we want comfort should we really have to compromise on style? The lovely Donna from I Won't Wear Sludge Brown has found the perfect outfit which has both comfort and style, so let's have a look.
So here's the dilemma. On the one hand, I want to feel special during the festive season but on the other, I want to be comfortable too. A contradiction in terms somewhat. So what's it to be; style or comfort, comfort or style? Well, maybe it's possible to do both.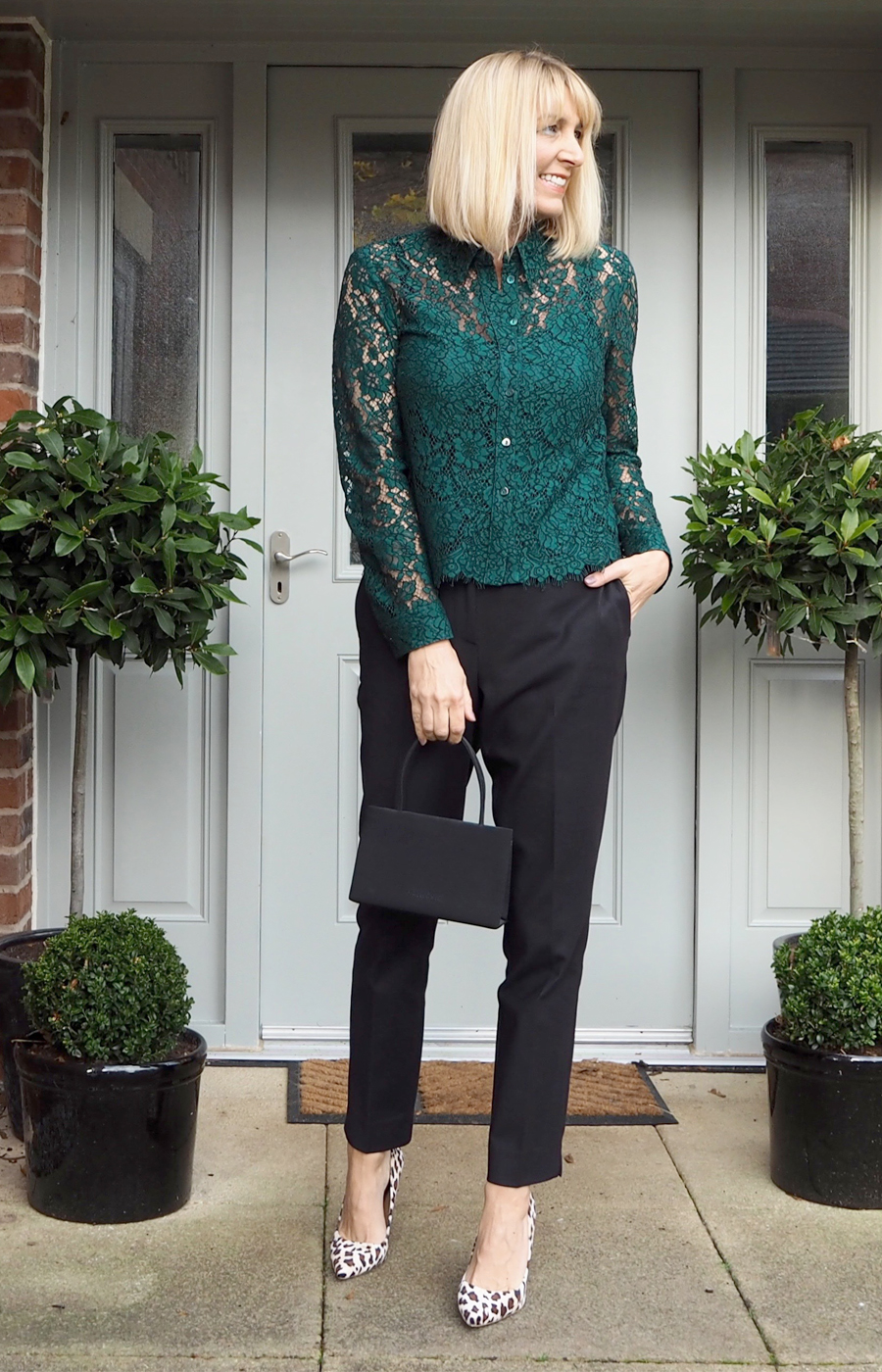 For me, the key is to find the perfect pair of black trousers. Figure-skimming across the hips but loose on the legs. A good pair of black trousers will take you anywhere, that's a given. Crack this and we're halfway there. These black slim leg trousers are the epitome of chic but oh so comfortable too. A classic cigarette style that lends itself well, to not only the festive season but other occasions too. Wear to the office with a smart blazer or dress down with trainers and a sweatshirt for an easy weekend outfit. Did I mention that they have pockets? Are you a sucker for pockets too?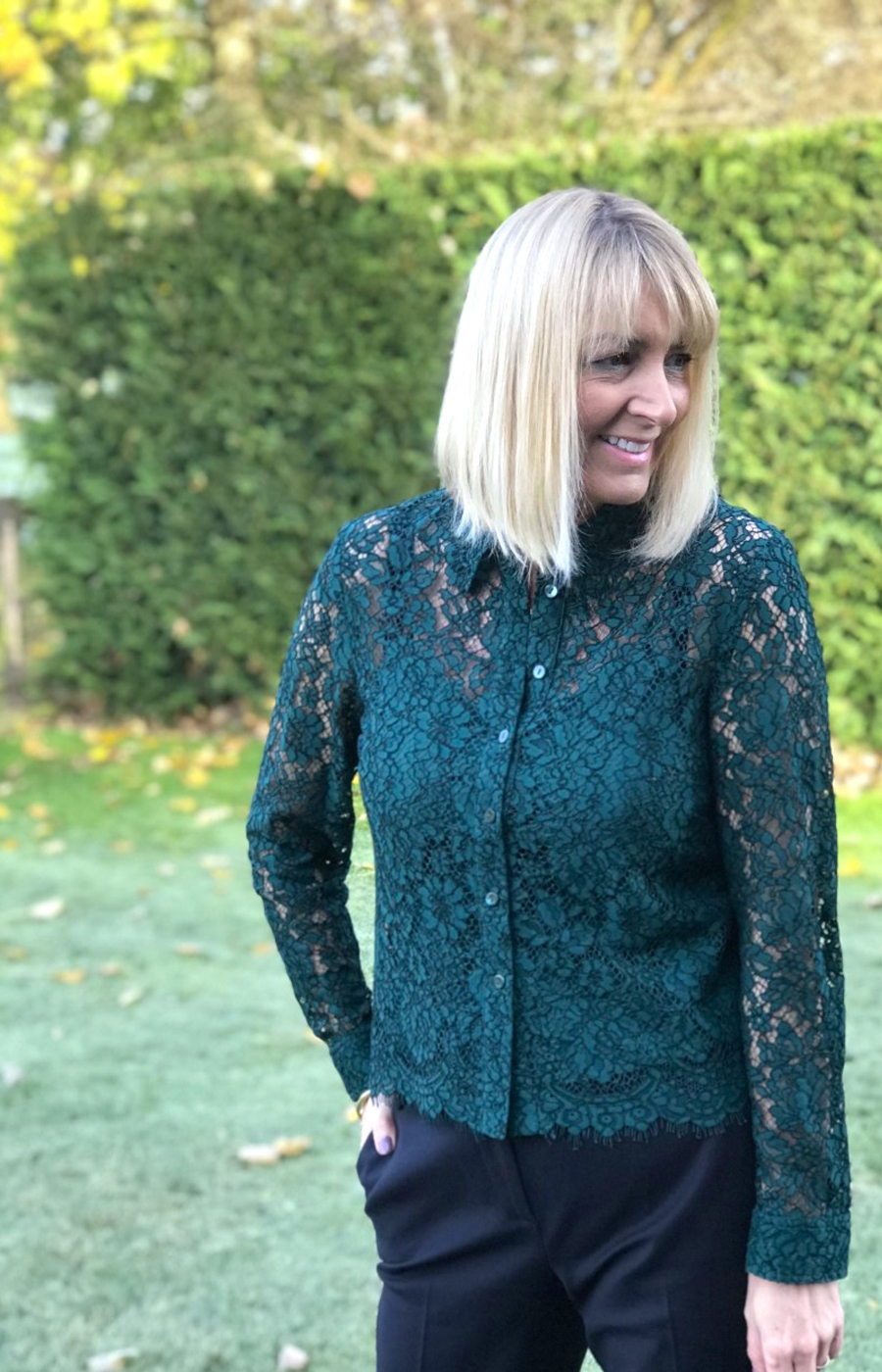 And let's not forget the length. Probably the single most important detail. An ankle grazer is not only elegant but is the sign of a woman who understands that a glimpse of flesh is worth more than a thousand words.
So we've sorted out the bottom half, let's turn our attention to the top in our quest for all things comfortable. A tight fitting, bodycon style doesn't cut it for me. I'm far too old to suck in all night. But a classic shirt with a contemporary twist does. This green lace button-through blouse ticks all the right boxes for a Christmas piece. What's not to love about spruce? And if you struggle with deep shades, try layering a nude or cream vest top underneath. The semi-sheer vintage-inspired floral lace is brought right up to date with its ever-so-slightly boxy fit (marvellous for disguising the numerous mince pies consumed). It's the softest, most fluid lace you could wish for too, no scratchy fabric over here thank you very much.
All that is left is to grab a pair of leopard print stilettos and a little black bag and we're ready for whatever the festive season brings. I think we have the makings of a very comfortable but stylish outfit indeed.
What is your outfit that you go to for the ultimate comfort whilst still staying stylish? Let us know below or @LauraAshleyUK.