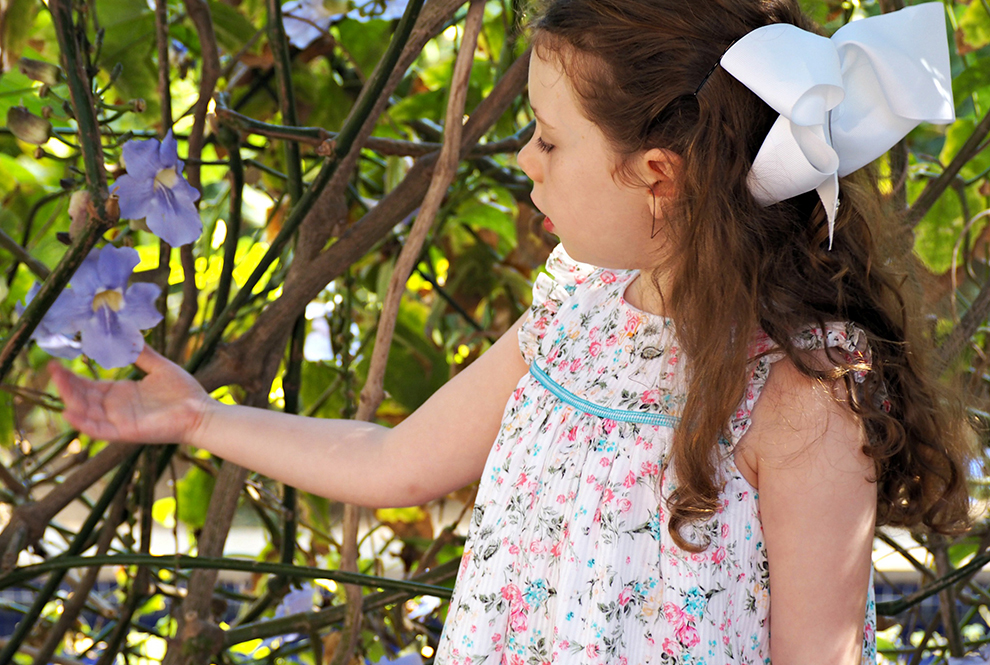 Find that dream dress for your little princess with the lovely Mary and Olivia read more
Princesses and fairies, isn't that all little girls dream about? So we have the lovely Mary from My Model Mummy and Olivia here to tell us all about the perfect dress.
When you become a Mother and especially to a girl, I think we can agree that every ladies first thought is the delight of dressing their daughter in a pretty frock. I was so excited when I heard that Laura Ashley was releasing a Summer fashion range for girls. I jumped online with my Five year old to let her choose some new dresses.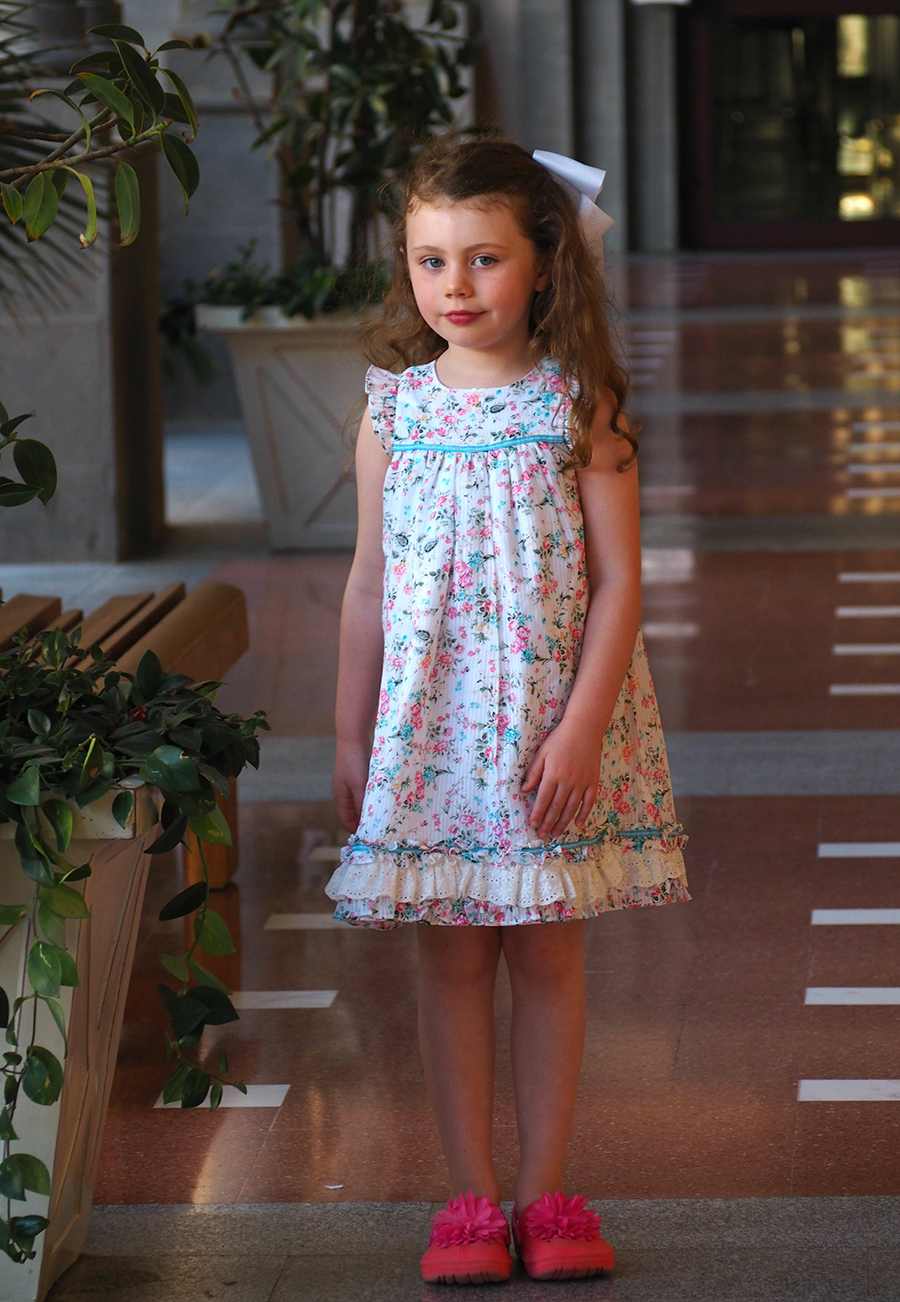 There are just a handful of designs to choose from, with every design being unique, girly, floral or floaty. Laura Ashley has got this fashion line so right and we found it really hard to choose between the collection.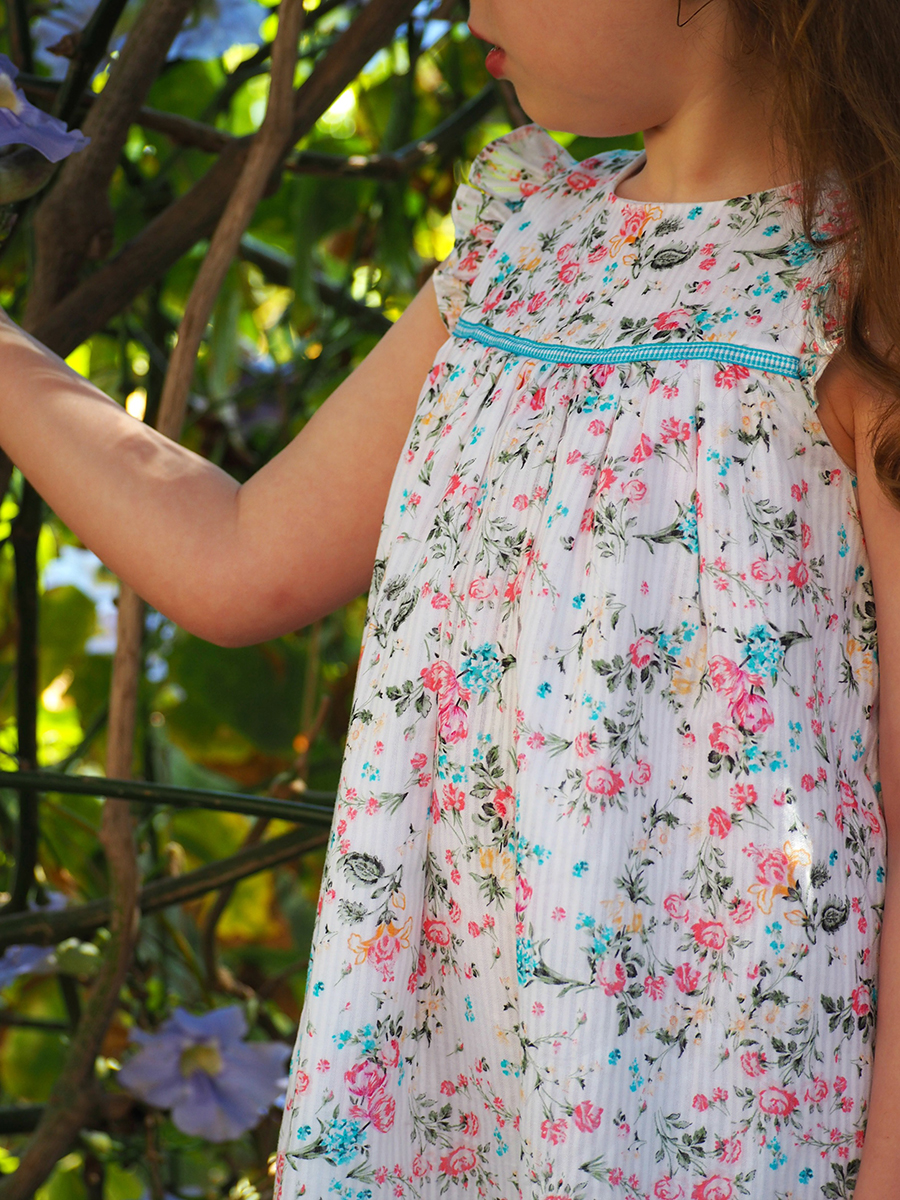 We took the frill sleeve floral dress on an Easter break with us abroad. Although layered, the material is fairly light and Olivia looked gorgeous wearing it. We decided to head out for an early dinner along the seafront. She had a lot of compliments about her outfit. The detail of the frills are so sweet yet the dress is versatile enough for climbing and making childhood memories in. After a few dishes of tapas, we took a lovely stroll through the gardens of our hotel. The lighting was a perfect opportunity to take photographs of our sweet girl in her new dress. I remember when Olivia was a toddler and she fought me to wear princess dresses every single day.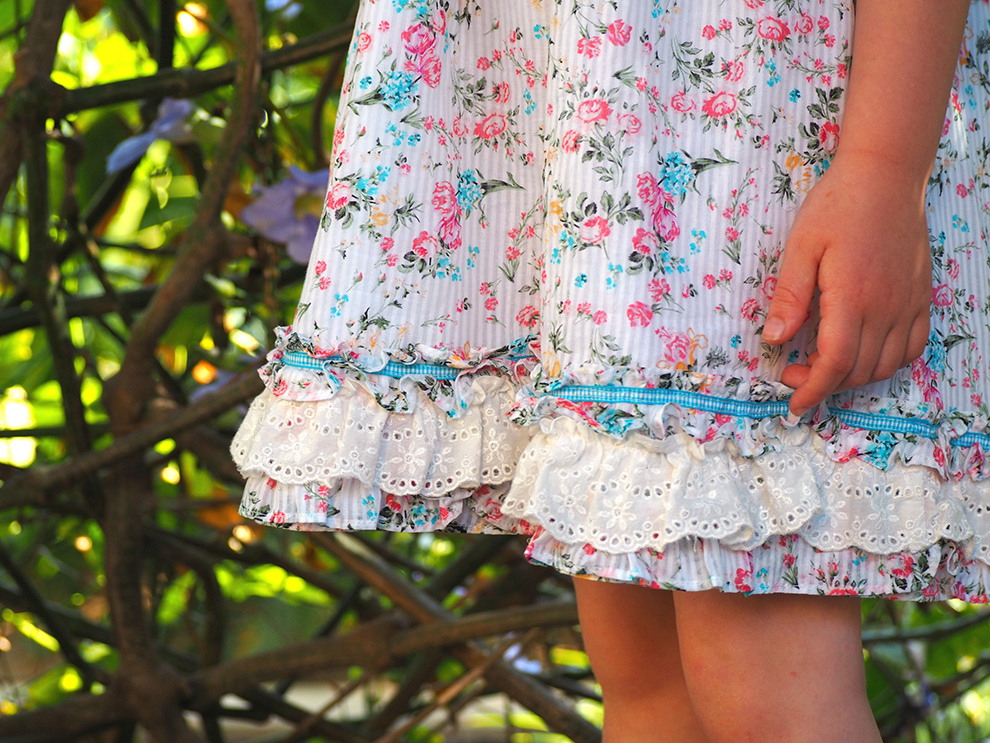 I made a decision back then to let her dress as feminine as she wanted. Now she is nearly 6, I am so glad she still believes in Princess and fairies.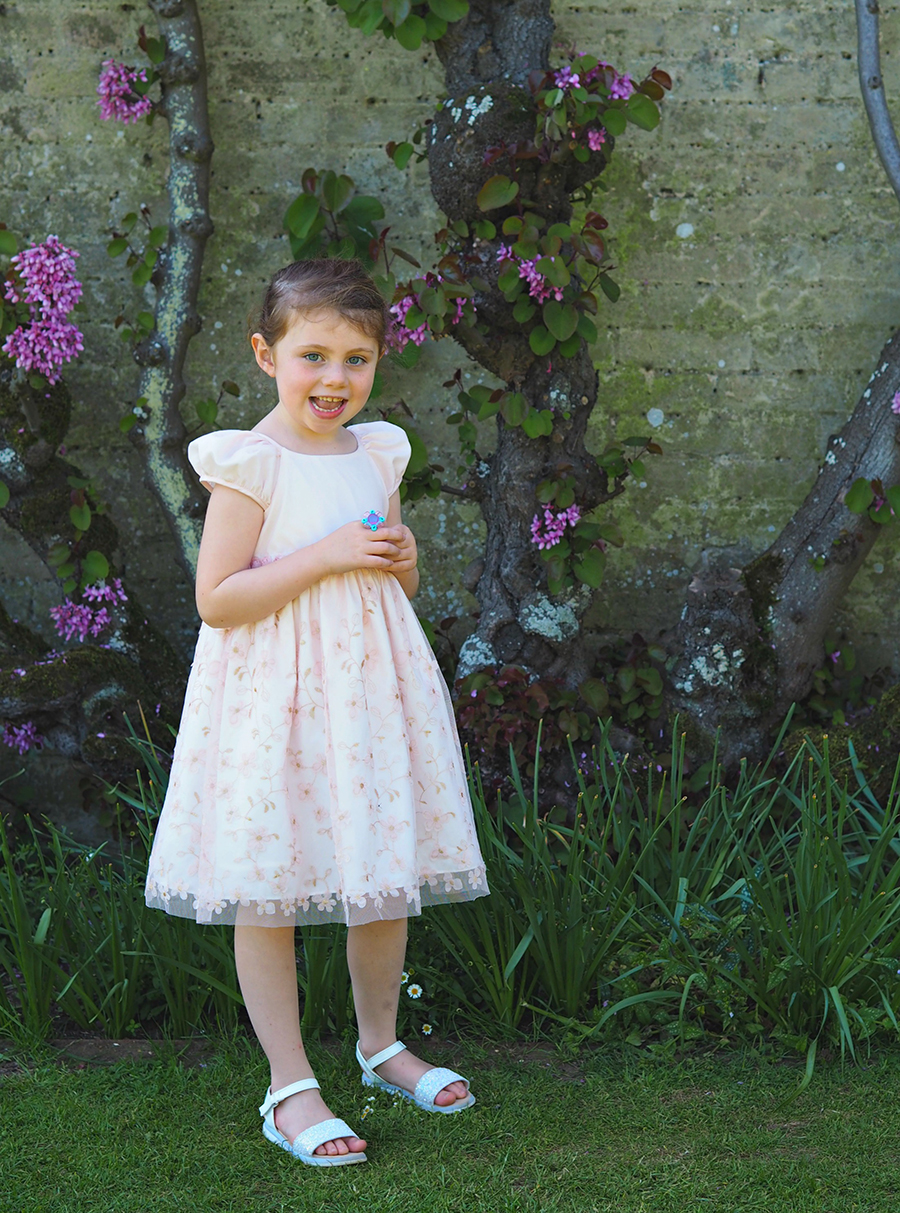 The Thrill sleeve floral dress has a mixture of fuchsia pinks and aqua blue shades in the detail. This makes the thrill sleeve a perfect holiday dress as it can be teamed with a simple pair of beach shoes or glammed up with a pair of shiny ballet pumps.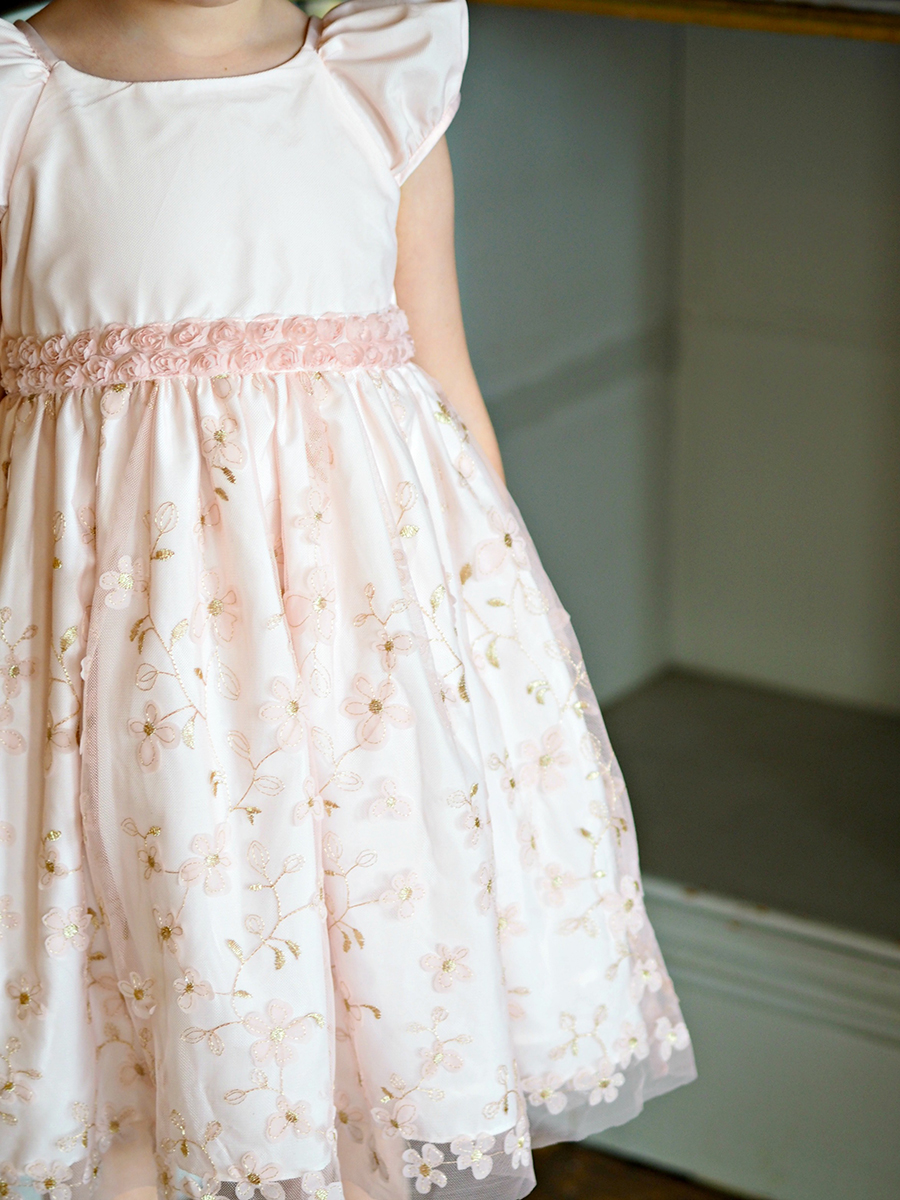 Our next choice was the floral gold embroidery dress. This dress will definitely be put aside as one of Olivia's more delicate attires and when she outgrows it, I will be storing the dress away in the vintage box for her children in years to come. The floral gold embroidery dress has gold flowers sewn into the skirts netting. The dress also comes with an underskirt giving it that cute plump look. The sleeves are like mini ball sleeves and the back of the dress has a pretty tie up bow that falls just beneath a set of buttons. This dress is really special and would make a stunning dress for a bridal event.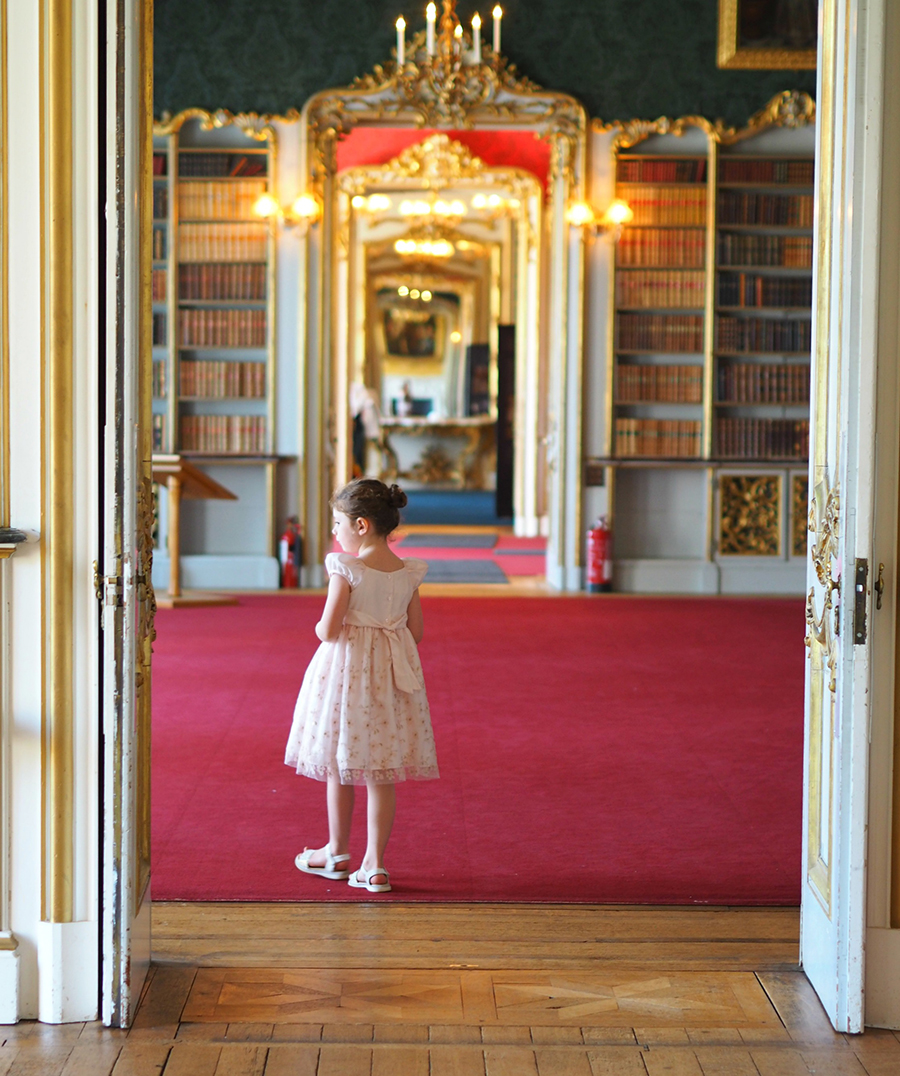 The colour is of a peach shade. When the time came to wear this dress, Olivia really stepped into character. We were lucky enough to have access to a stately home and the backdrop along with the dress set the scene so elegantly.
The floral gold embroiled dress will stay in our family for a very long time. It was a pleasure to photograph my little girl in such beautiful surroundings with a classic dress to add to our special day.
Which dress do you prefer? Let us know below or @LauraAshleyUK.