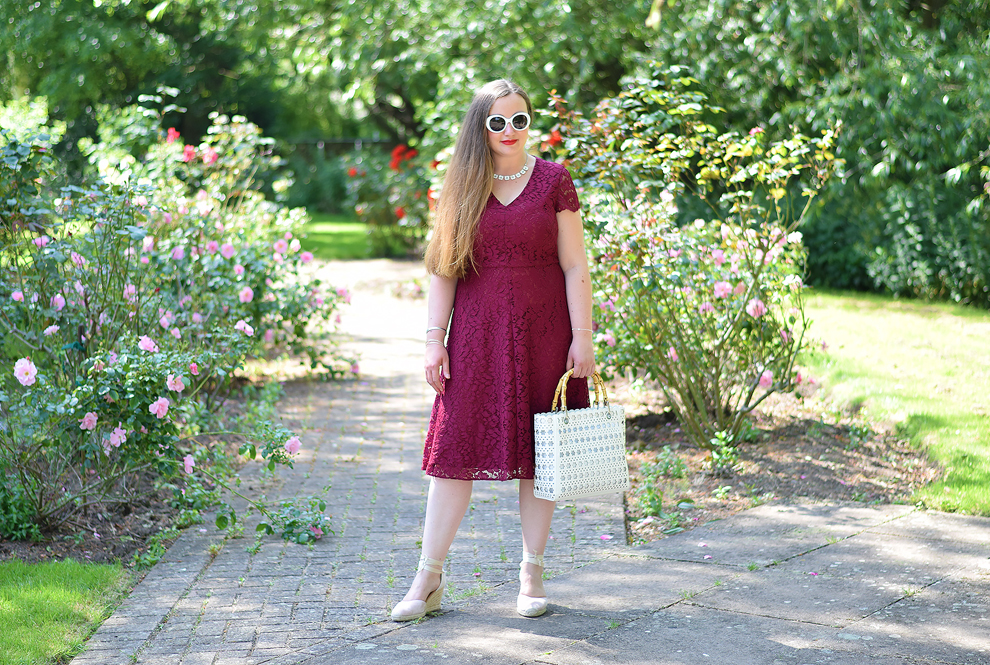 Worry no more! Find your perfect occasionwear this summer... read more
Given that our summer social calendar is already full to the brim it's important to find the perfect occasionwear to suit the different events we will be attending this season. Something that will work this year and will still be a hit for years to come, we all know we can't always justify buying a whole new dress for every occasion we go to. So with that in mind, we welcome back the wonderful Gemma from Jacquard Flower to show us what outfit she is wearing over the next few months…
Summer is here and it is the start of the season of summer events and occasions. Whether going to a wedding, party or a day out at the races, at Laura Ashley they have a large selection of dresses and accessories to get you occasion ready!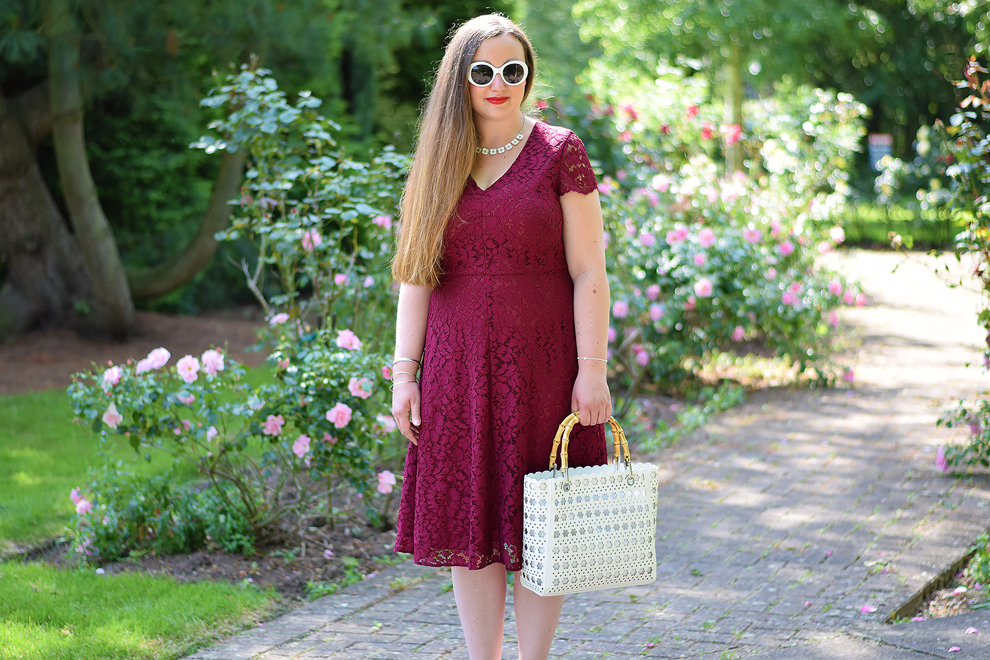 Today I'm wearing the lace fit and flare dress from the Ascot Collection here at Laura Ashley. This dress with its fit and flare shape is really flattering to wear and I love the deep magenta colour. The lace fit and flare dress could easily be worn all year round and I would plan to bring mine out again for some Christmas events and wear it with some black tights and heels. I love to find pieces that you are able to get multiple looks from like this dress.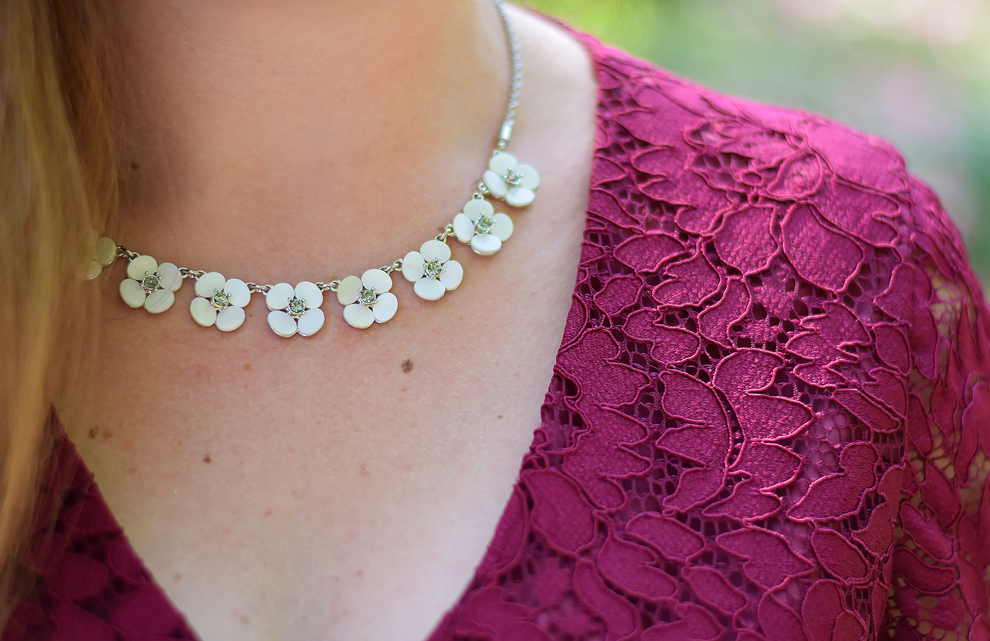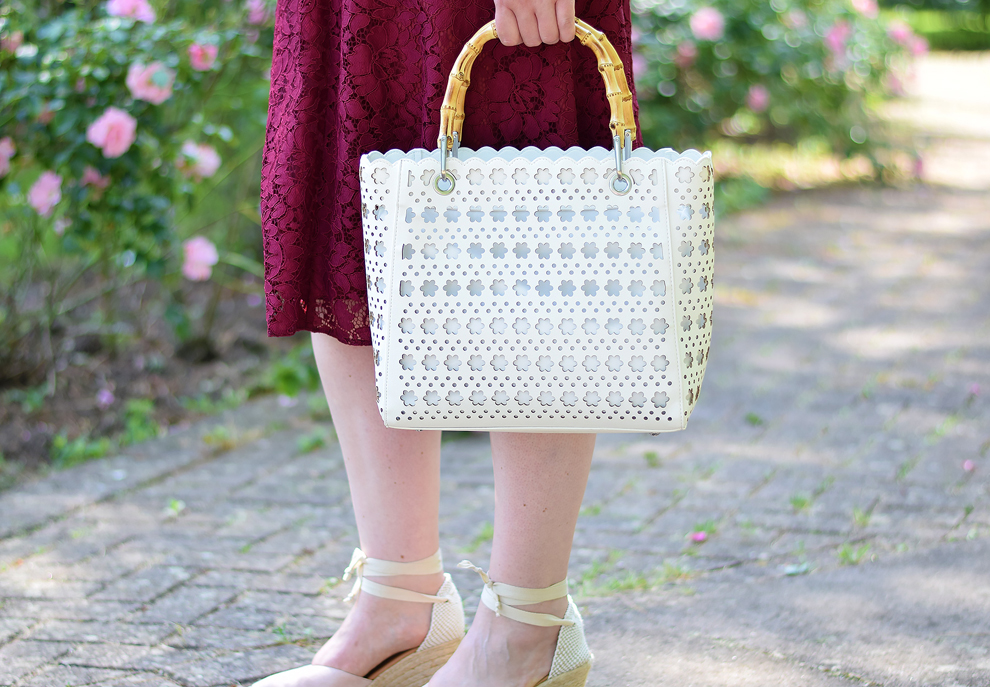 Today as it's summer, I have accessorised with a white daisy flower cutwork bag and diamante flower necklace. I feel that these white accessories really compliment the deep magenta dress and again they would look great dressed down in a casual look too. This outfit would be perfect for a day out at the races or any other event you may have lined up in your summer calendar.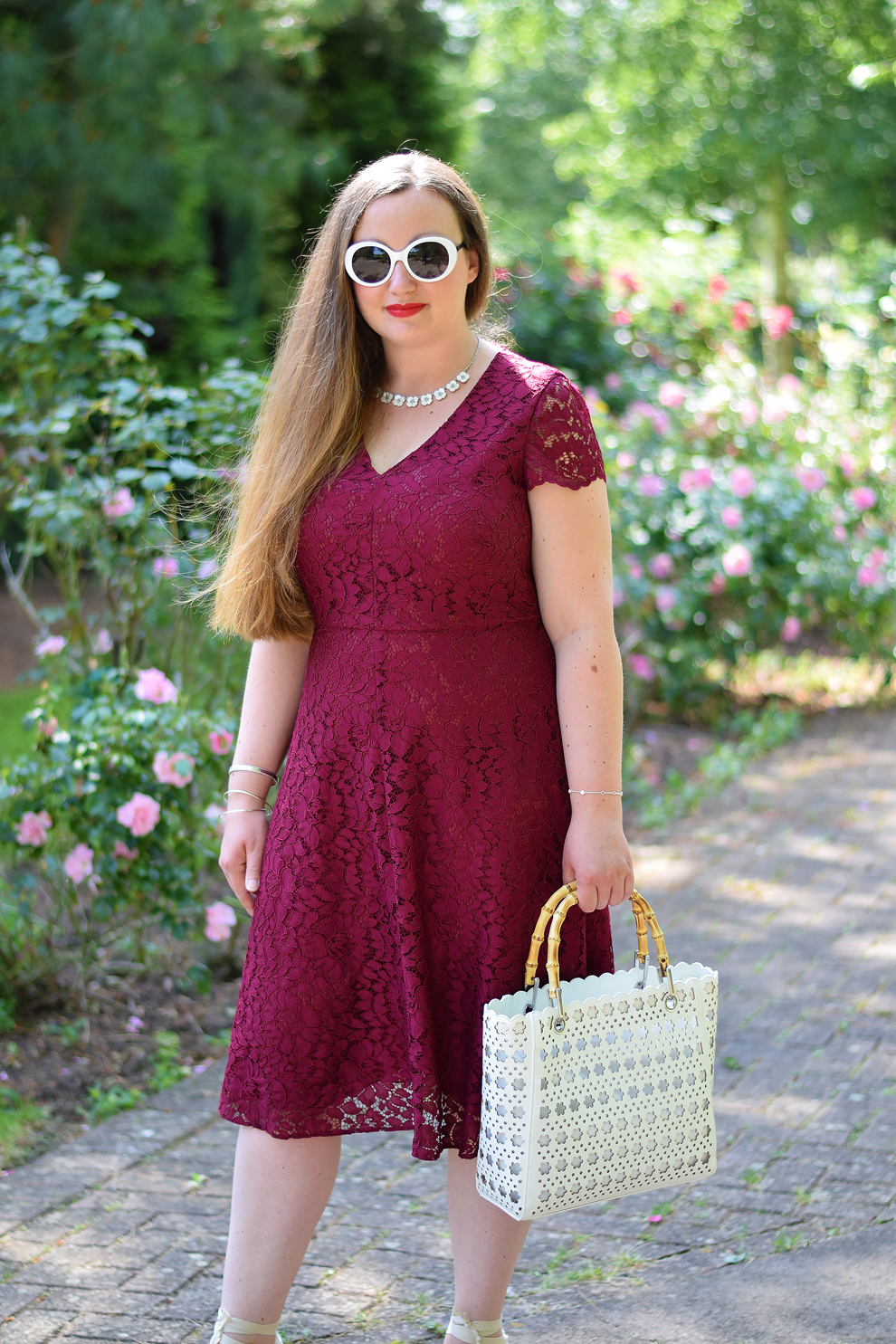 I hope you have enjoyed my occasionwear look here today and I hope this has helped to inspire you this season with your own occasionwear outfits.
Thanks Gemma looking fab as always. Do you have the perfect outfit for your occasion this summer? Let us know below or on Twitter @LauraAshleyUK