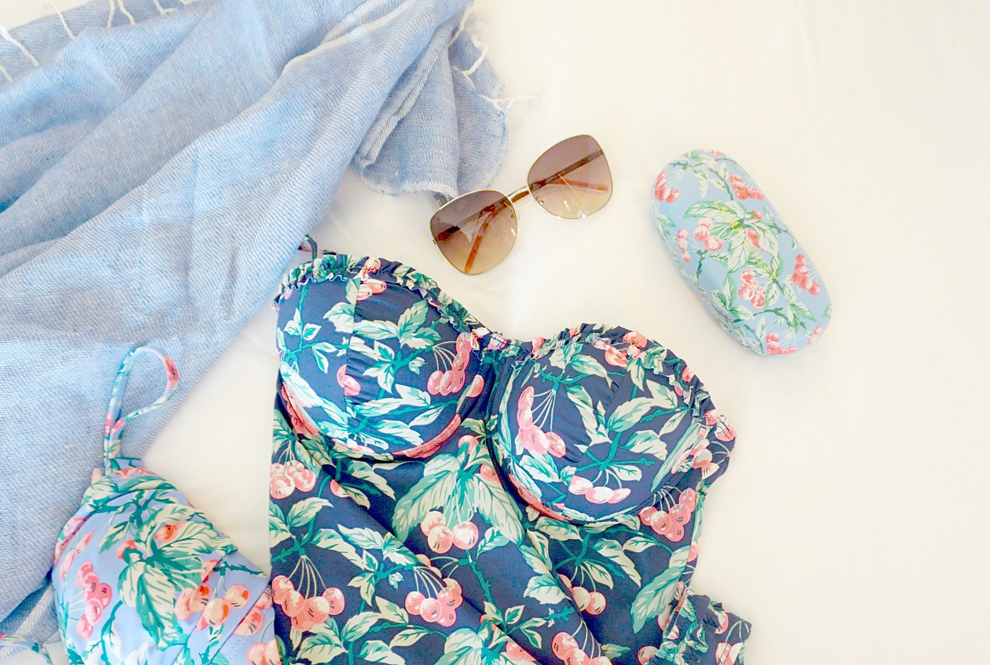 Get some holiday inspiration with these essentials... read more
Holiday packing can be stressful especially if you are travelling with a friend as you want to make an extra effort with your outfit choices so you feel extra relaxed when you are away. Although this often means you worry about leaving loved ones at home to fend for themselves. Faced with a similar prospect the lovely Sarah and Karen from Extraordinary Chaos and Mini Travellers were keen to look their best during their time away so with a little help from Laura Ashley we became their summer holiday essentials…
Last week the lovely Karen and I head off to Greece to try out the new Sani Dunes Resort.  As a blogger I often get to go away for a couple of nights and all is good. Everyone at home has a routine and they manage fine without me. They plan so much they barely miss me.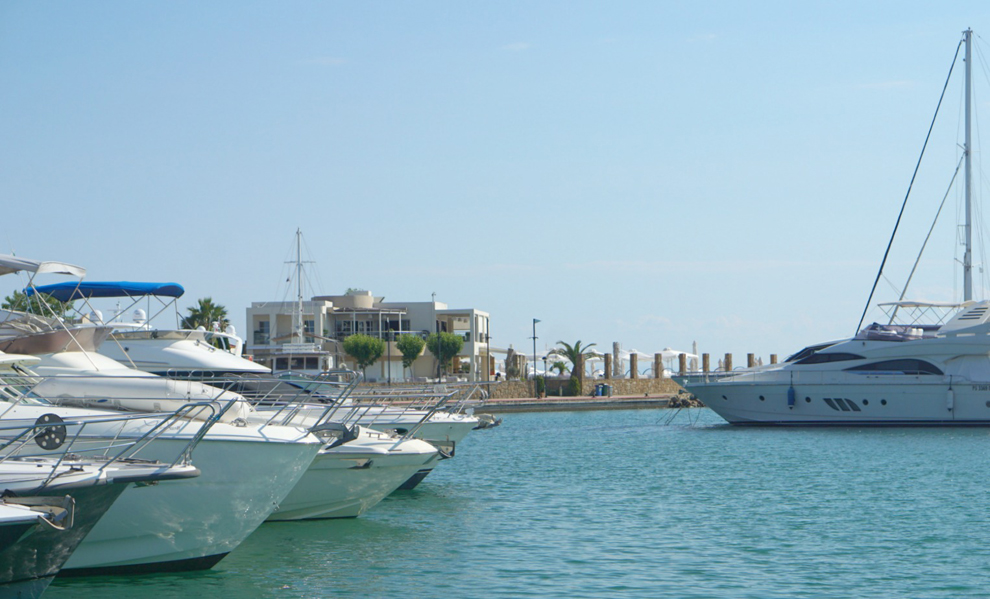 But three nights felt different and although it was only an extra night. It felt like I would be away from home for so long. Technically this was working as we were visiting a new resort to share on our blogs. However there was lots of down time, lots of time to chill out relax and chat over a glass of wine. The Christie boys had argued vehemently that I was on a jolly and not working and do you know what? If I am honest unlike some trips this was a wonderful balance and mainly very chilled.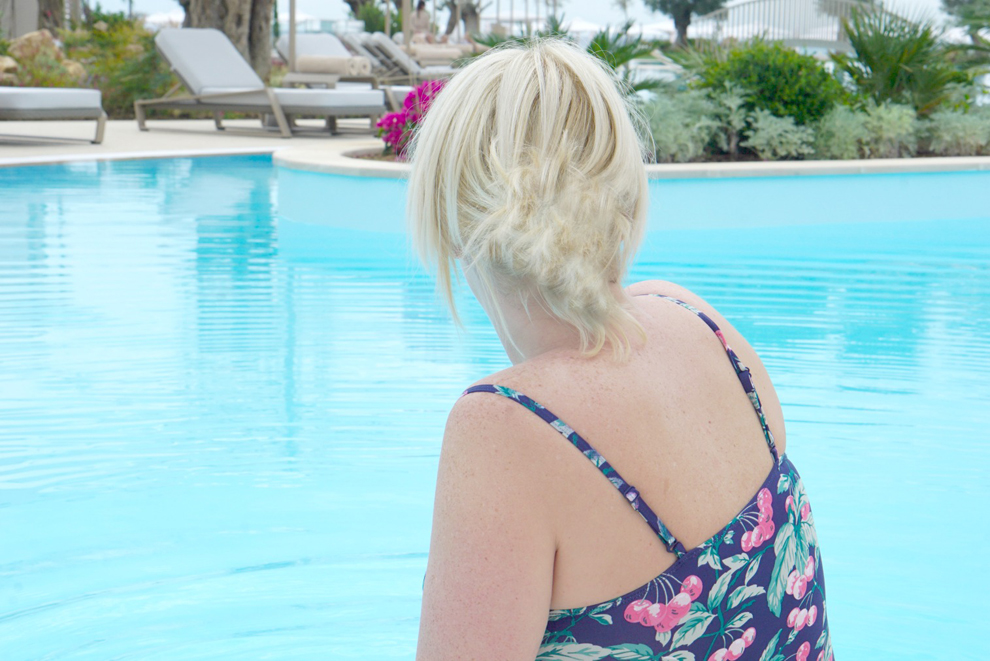 We had couple of weeks planning and holiday shopping for our trip. I decided to go for new swimwear and shades and chose this gorgeous cherry swimsuit and tankini. I could not decide on a favourite so ordered both and I love them. For a cover up I chose a scarf, which doubled as a sarong wrap, perfect for pool days. And aviator shades, a style I have never worn before, but looked great.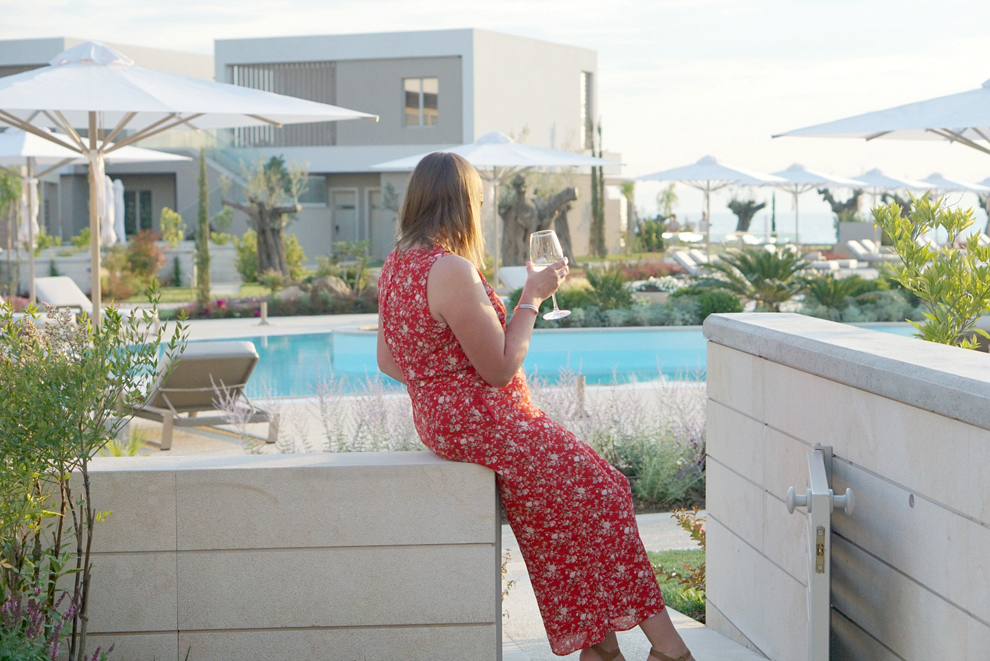 Karen chose a red floral jumpsuit and sundress for pool days. I must say I felt a tad envious of the jumpsuit. Not a style I would have chosen but it looked great on. And something that is great dressed up and down.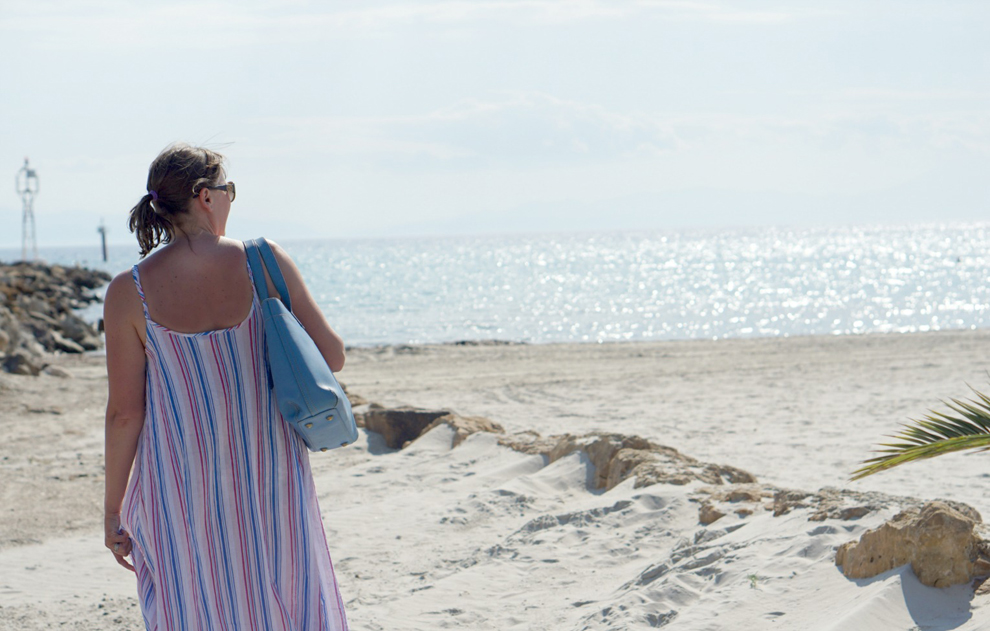 Monday morning we set off bright and early 3am to be exact eek! And flew out to Greece feeling a little like teenagers on a very luxurious School trip. It's the little things you notice when travelling alone. Not constantly watching out to make sure you don't loose a child at the airport. The lack of incessant chants of I am hungry the whole time you travel. Don't get me wrong travelling as a family is the best thing ever. I adore my family. But every now and then it is wonderful to have a little treat, get away and just shut off. And that is exactly what we did.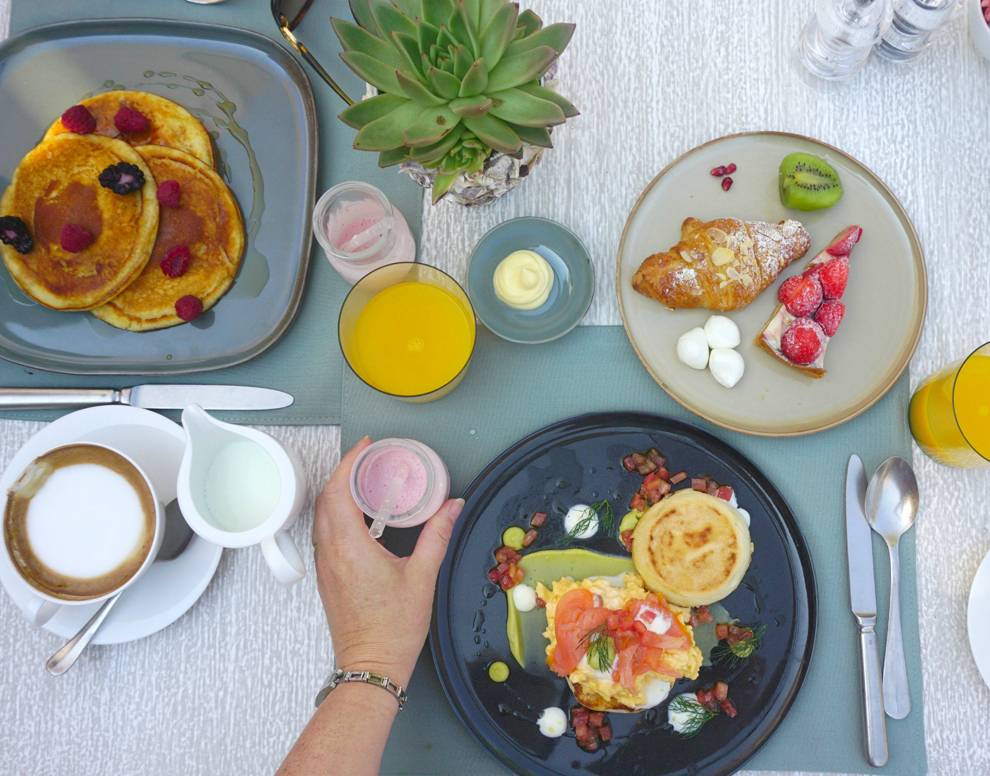 That is the wonderful thing about travelling with a fellow mum. We didn't want to head out and party, we wanted to chill by the pool, read a book and eat long leisurely meals over a good bottle of wine. With no kids or teens clock watching and making you rush your dessert in fear of missing the kids club. I talked recently about being able to read a book with two eyes now the boys are getting older. This trip I got to actually sleep on a sun lounger, yes I kid you not I slept by the pool.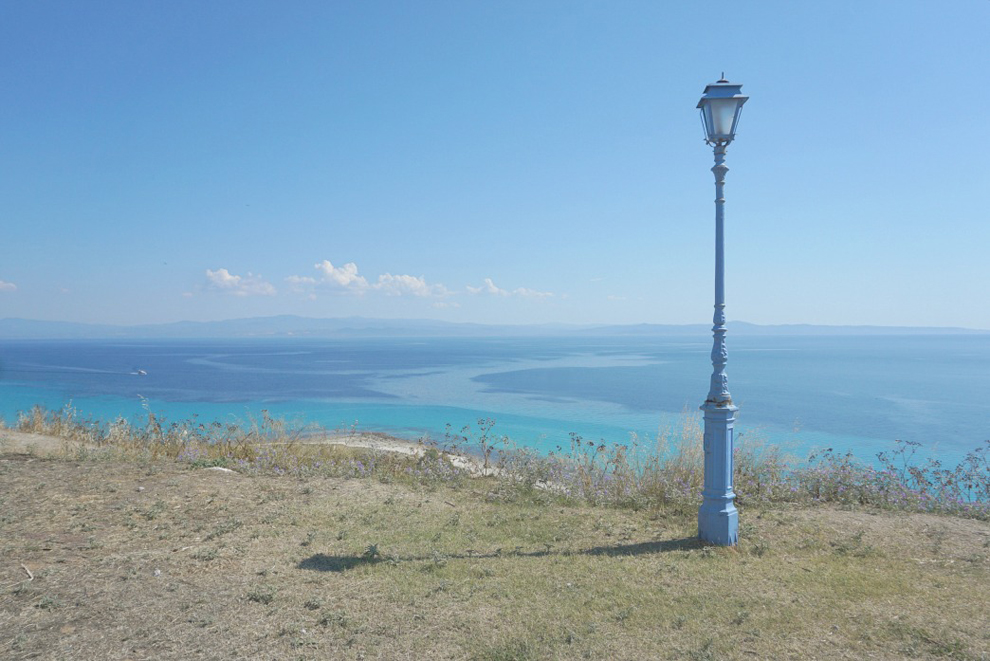 We went for long walks with no one saying their feet were sore and they were tired. Got to leave the resort and see a little of the real Greece. All the things kids just don't want to do.
Our boys are growing up and needed us less. Parenting is not as intense as it used to be and it is now time to start getting that balance of making the most of precious family time with our boys and carving out a little time for us.
On our return home we had been missed, but all was good with our little worlds. Karen was awarded a new hero status, as Mr Mini Traveller could not master the art of a high ponytail. And the Christie boys spent that little longer chilling out in the lounge for a few nights rather than heading straight to their rooms at the end of the day.
Shop our style Cherry Swimsuit, Dark Cherry Tankini, Striped Sundress, Rose Gold Shades, Jumpsuit, Linen Scarf, Orange Shopper, Long Sleeved Crochet Cardigan, Striped Jersey Maxi Dress
What are your holiday essentials? Let us know below or on Twitter @LauraAshleyUK