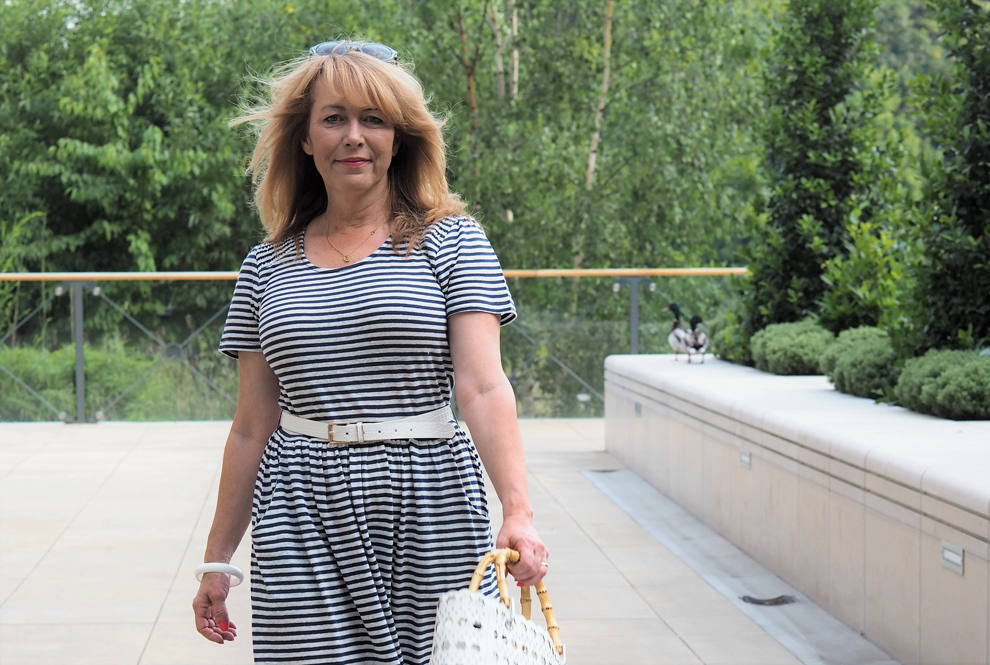 Stay cool this summer in this casual chic outfit... read more
Summer is officially here so it's vital that you ensure your wardrobe is suitable to handle this heat wave we seem to be having at the moment. You need to feel comfortable and casual but also look stylish at the same time. The fabulous Laurie from Vanity And Me is back on the blog today showing you her top look for achieving summer casual chic…
Hi Everyone
If you're in the UK how hot has it been?!! Hot Hot Hot!!!
I'm sharing my second choice from Laura Ashley today, wearing a more casual look. I fell in love with the dress and bag as soon as I saw them on the website and couldn't wait to share, although let me tell you I'm absolutely roasting! Even though I have waited as late in the day possible to take these photos!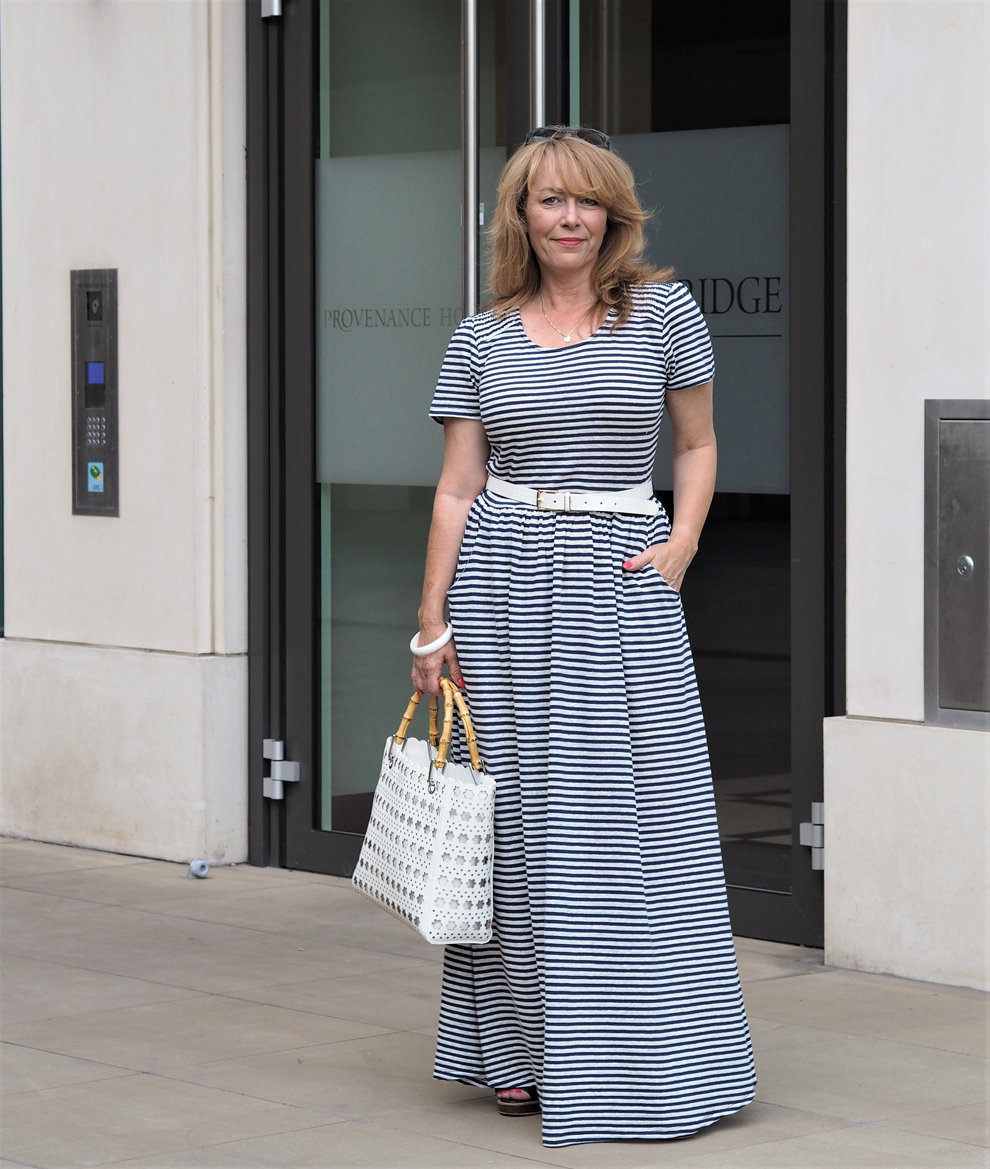 There are a couple of details that I want to point out that I like about the dress. One is the ruched shoulder detail. I think this adds a nice little touch to the dress.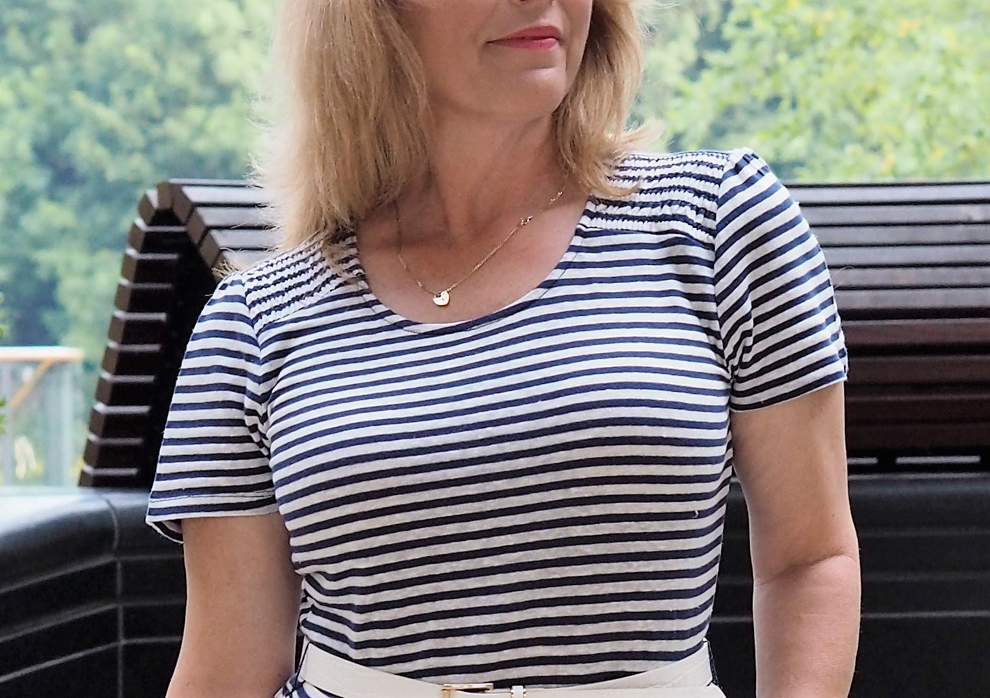 The other is pockets. Who doesn't love a handy pocket? The dress actually comes with a matching self-tie belt, but I've chosen to add my white one to tie in with the bag and bangle.
The dress feels lovely on, and I like the fullness of the skirt, all these little details make it that little bit different from your average classic stripe dress. You can find it on the website at Laura Ashley here so do take a look.
Can you see my little photo bombers in the background?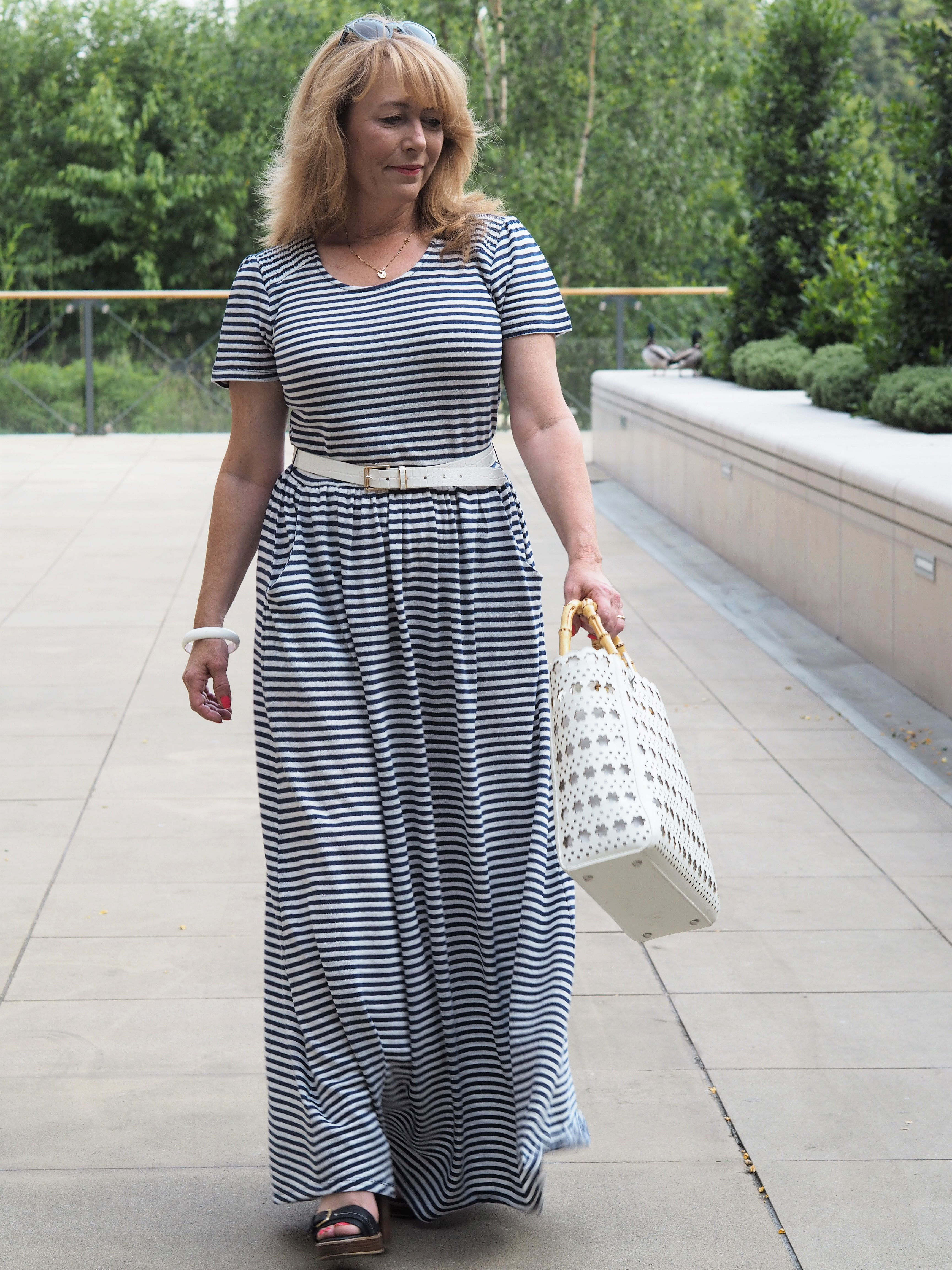 I'm down by the river near Kew and the wildlife is so tame. I think they're hoping I have brought them dinner!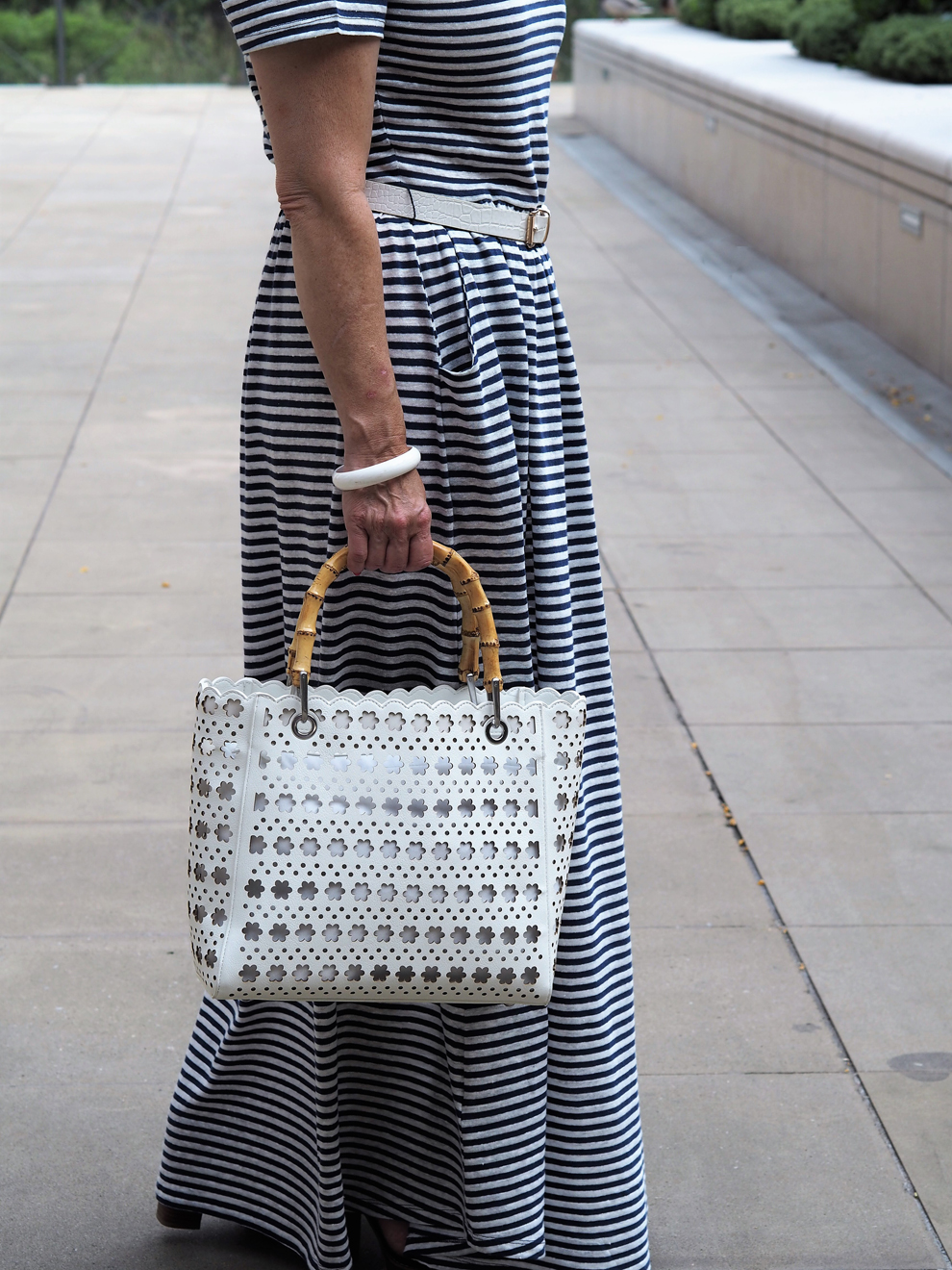 How gorgeous is the bag? I love, love, love it! There is a lot of wooden detailing on bags this year, quite a big trend and I love the faux bamboo handles. The laser cut flowers really make it a showstopper too. There is a zip up lining inside the bag that's removable to wash too. You can find it here and it's also available in Blue or Yellow.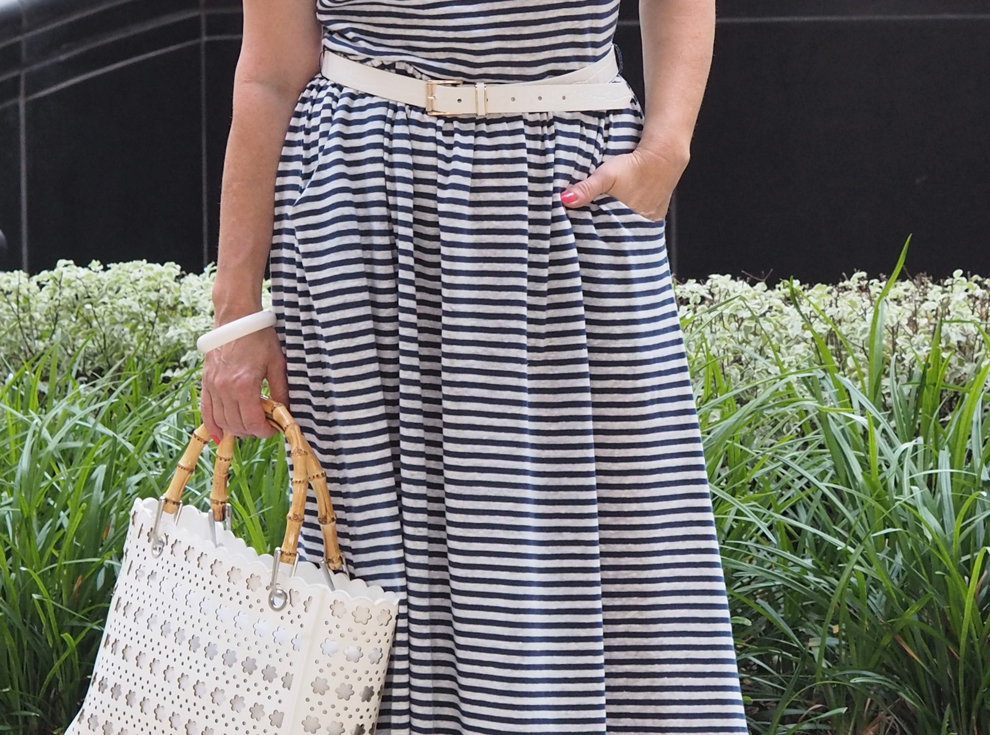 I think the white accessories work well together with the dress. What do you think?  Easy to wear and comfortable. don't forget to check out my other dress that I chose in last week's post. You can find it here if you missed it. A completely different style!
Enjoy the sun everyone!
XO Laurie
Dress – c/o Laura Ashley
Bag – c/o Laura Ashley
Doesn't Laurie look great?! Do you have staple items to achieve the perfect casual look this summer? Let us know or below on Twitter @LauraAshleyUK