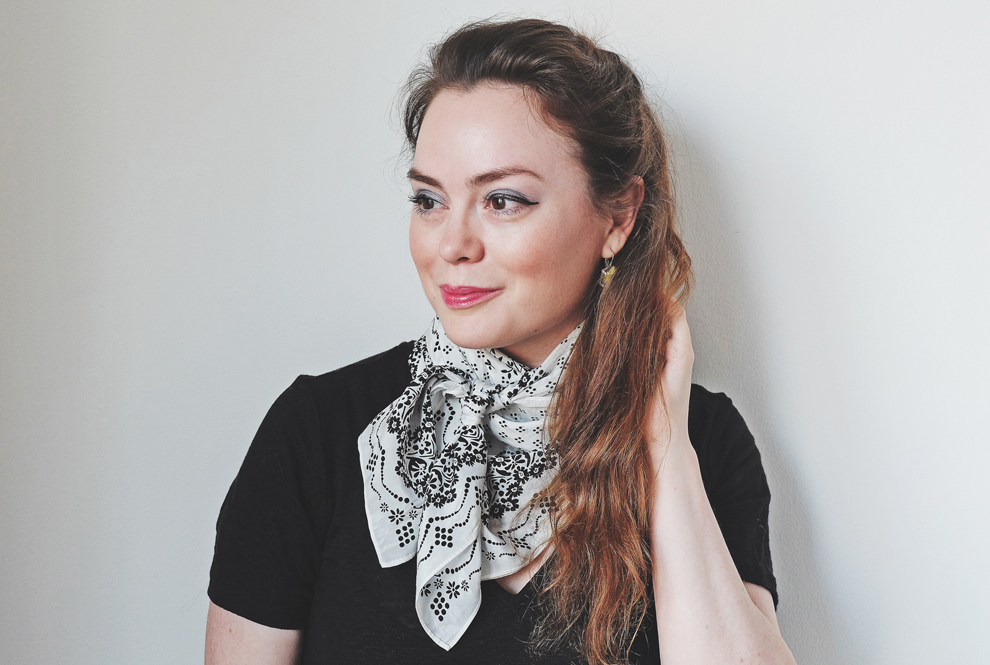 Learn new ways to tie your scarf with Miranda's Notebook... read more
We never knew how many ways you could tie a scarf so fortunately for us we have the fabulous Miranda from Miranda's Notebook on hand to educate us on all things scarves…
An attractive scarf has the ability to transform an outfit from the mundane into the chic. Pair a knotted scarf at your neck with jeans and a breton top a la Audrey Hepburn, or channel Brigitte Bardot and wrap one around your beautifully coiffed hair.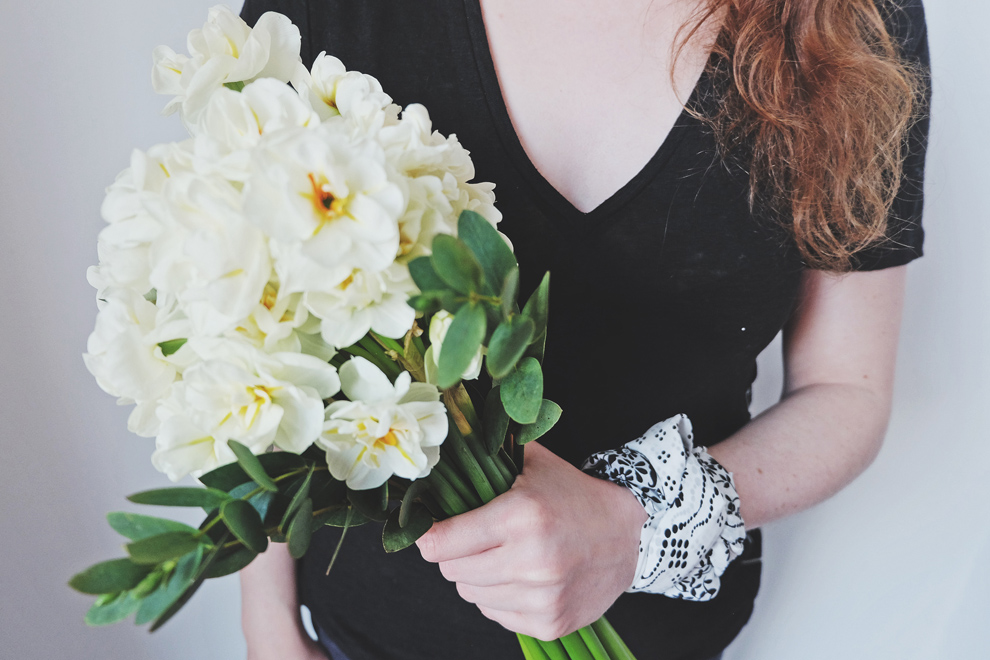 Hepburn was a self-confessed lover of scarves, saying 'when I wear a silk scarf I never feel so definitely like a woman, a beautiful woman.' I know just what she means; when I want to feel at my most glamourous, I'll reach for bright lipstick, a squirt of luxurious perfume and a beautiful scarf. Over the years, I've amassed a fairly impressive collection of scarves of various different sizes and materials, and scarves are almost always a part of my outfit, for practical as well as decorative purposes.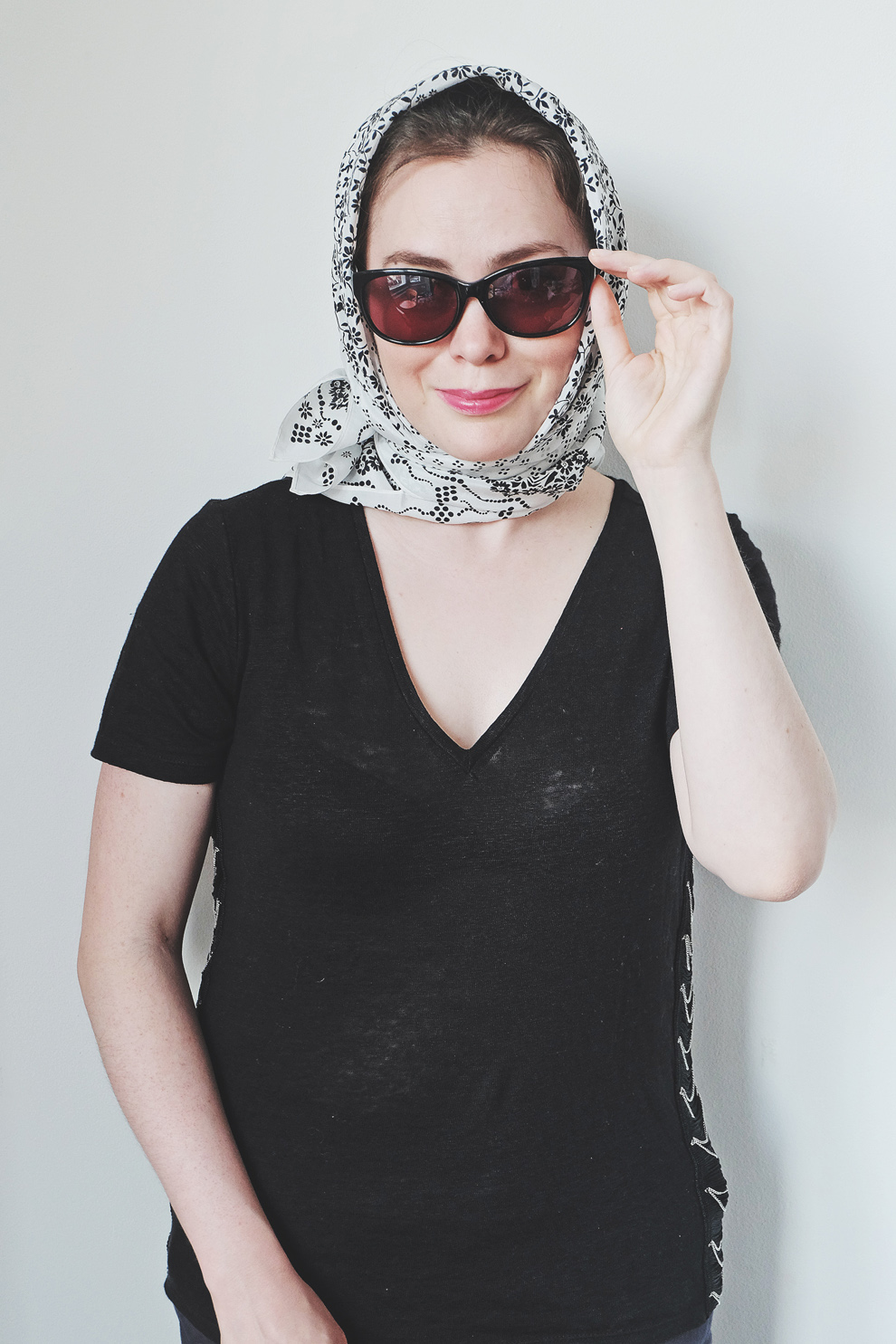 In this post, I'm sharing some of my favourite ways to wear them. These are all incredibly easy styles that only take a few moments to arrange, but will definitely help you to up your scarf game and experiment with different shapes.
My two favourite shapes are a long rectangle and a square. A rectangle scarf in a soft, cosy material like linen, cotton, wool or cashmere is perfect for an everyday look I chose this pretty pastel pink one from Laura Ashley's collection, which is beautifully soft and lightweight – perfect for spring. Here are my favourite ways to wear it:
THE LOOP
For an effortless, understated look, simply loop the scarf around your neck, knot the ends at the front (the ends should be of equal length) and cover the knot with the loop.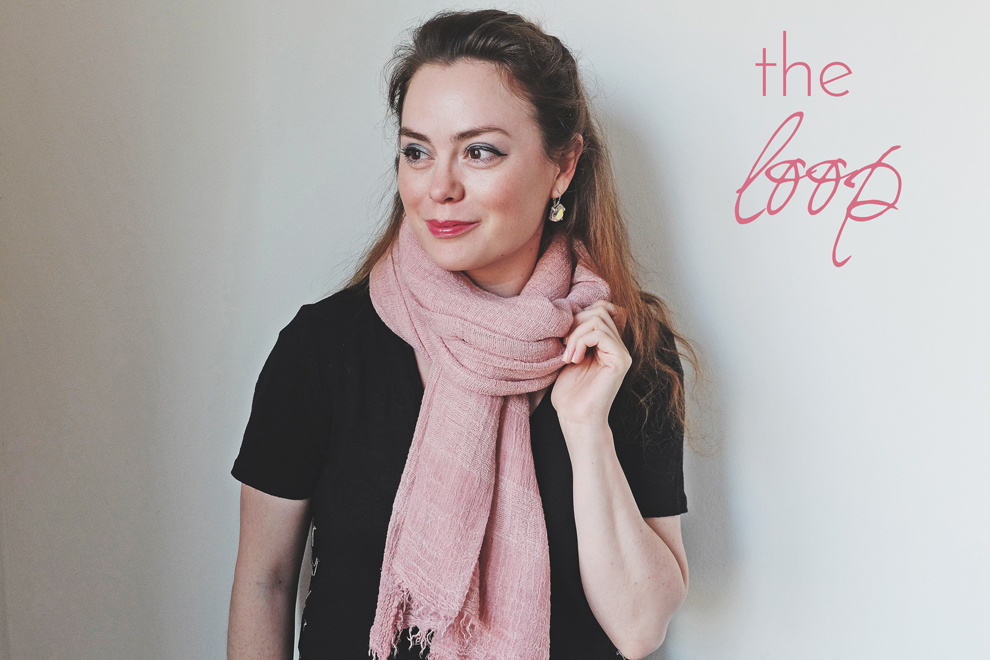 THE TWIST
A favourite from my days in France, this looks a lot more complicated than it is. Fold the rectangle in half and place it round your neck, so you have both ends of the scarf in one hand, and the loop in the other. Tuck one of the ends of the scarf into the loop, then twist the loop, and the tuck the other end in too. I especially like this look worn under a trench coat.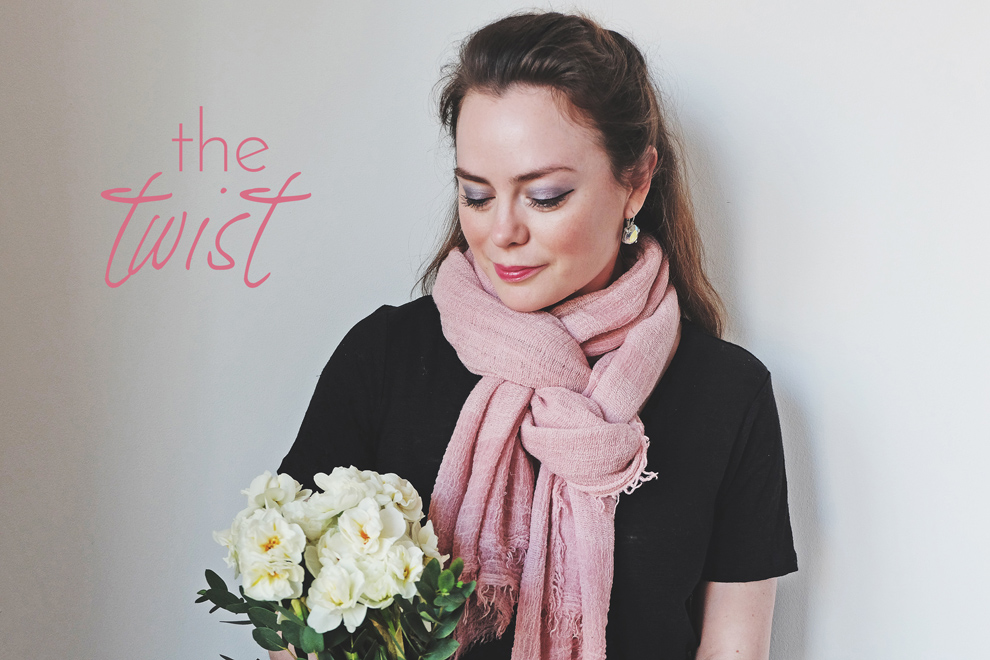 THE CAPE
Tie the two ends of the rectangle together on each side and pop your arms through the holes. This style is a great for warm summery evenings, when you want a little coverage, but it's too hot for a cardigan.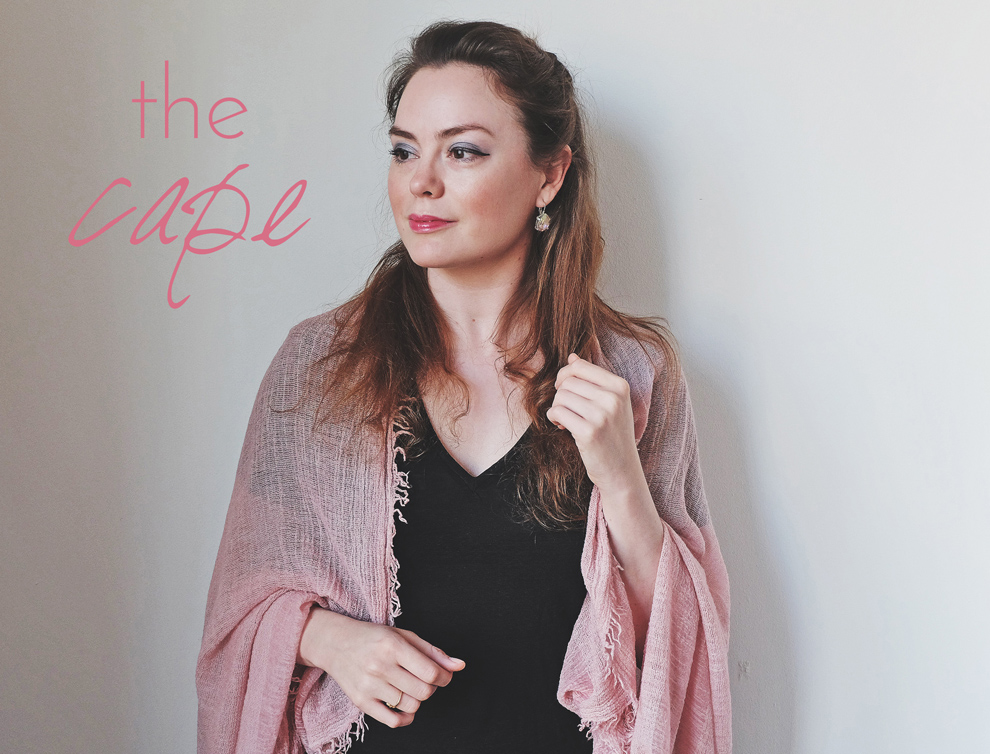 For the following styles, I've used a clashing print square silk scarf from Laura Ashley, which features one of their pretty heritage patterns. The black and white florals go well with most outfits, which makes this one a wonderfully versatile choice.
THE ROSE COLLAR
I love this feminine and elegant style, which takes a floral scarf to the next level, but is so easy to achieve. Use either a silk rectangle one, or fold a square one into a rectangle and wrap it round your neck. Next, twist the ends together so they form a rope down your front and then curl the rope round into a rose shape at the side of your neck.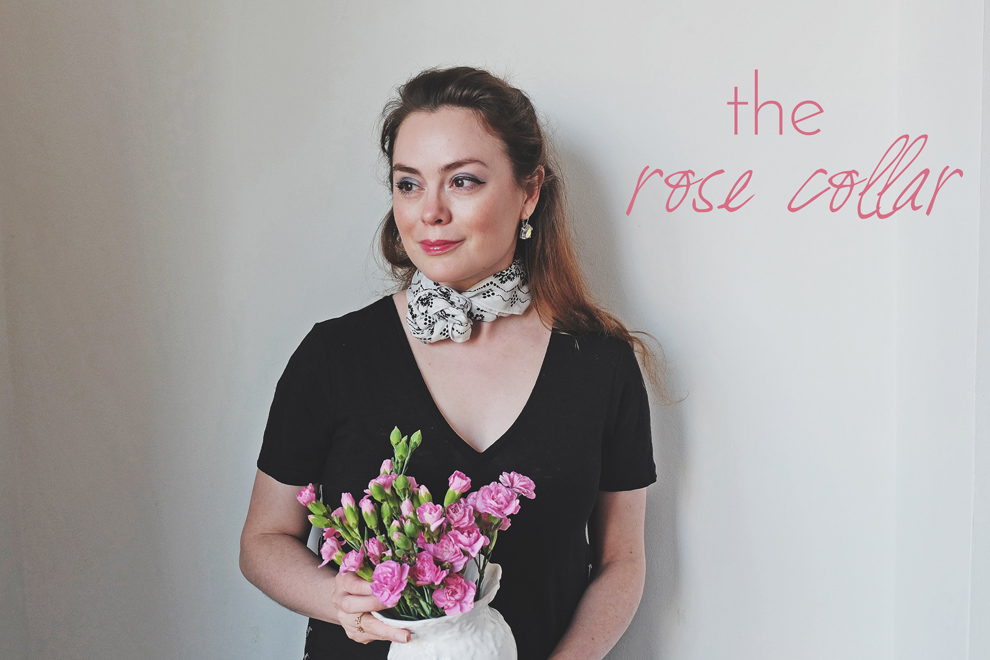 THE JET-SETTER
This simple scarf tie ensures you look sophisticated from the moment you step off the plane. Fold a square scarf in half to make a triangle. Tie it around your neck, making sure the point of the triangle is at the front. Cross the ends at the back of your neck then bring them round to the front or side and tie in a knot.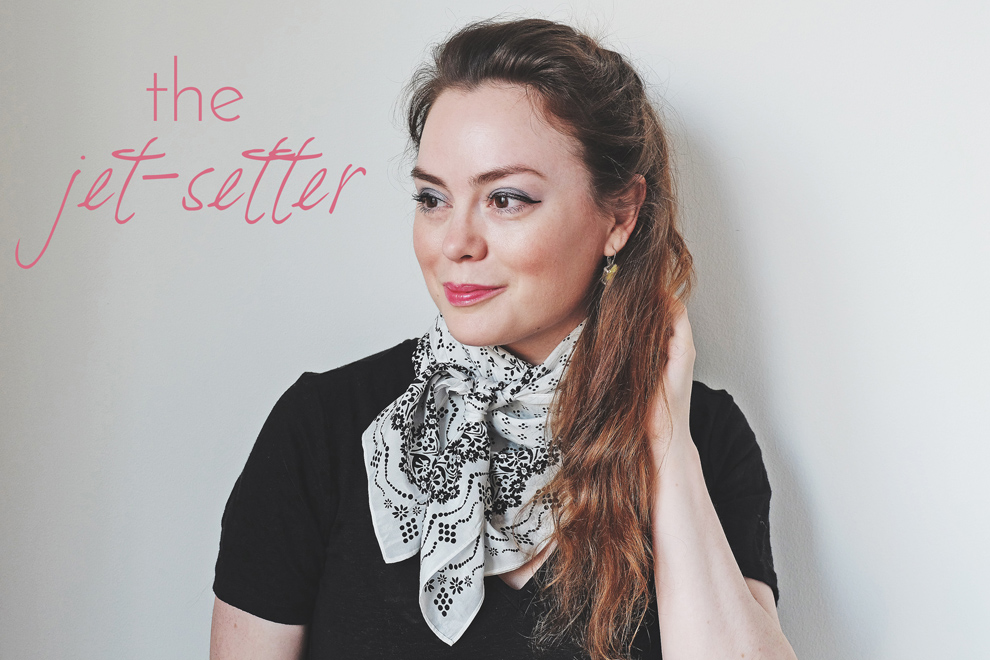 THE BRACELET
Scarves can look great as a statement cuff. Use either a thin long one, or fold a square scarf down to a narrow rectangle. Grabbing one end in your hand, use your other hand to wrap the scarf around your wrist, making it as wide or narrow as you like. Tie the ends and tuck them in under the scarf.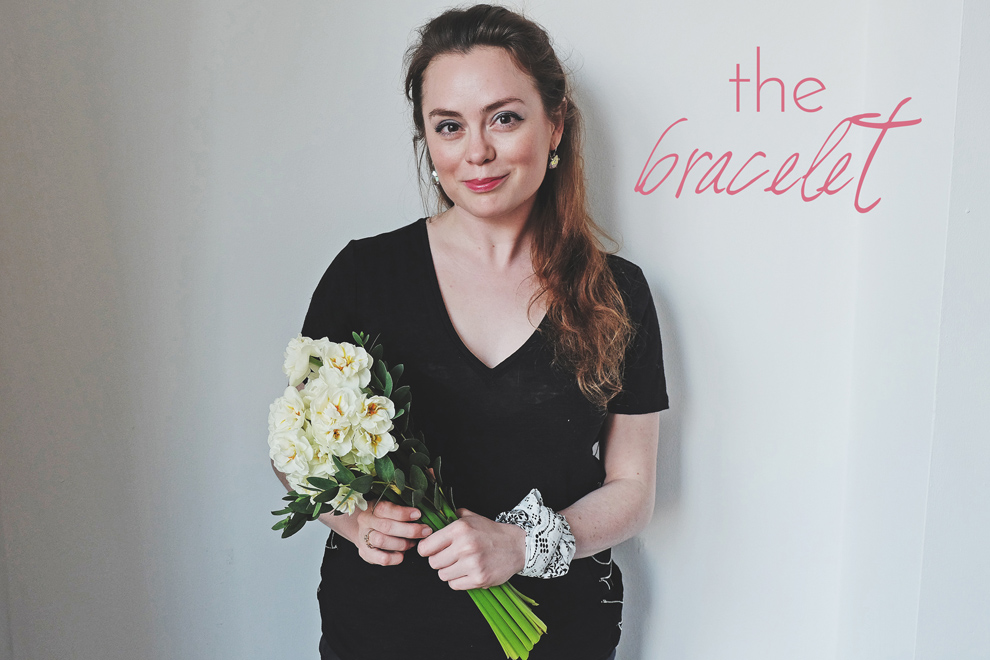 THE ROAD TRIP
Channel your inner Grace Kelly with this elegantly classic look. Fold your scarf into a triangle, place on top of your head and wrap the ends around the back, bringing them to the side and tying in a knot. The convertible car and South of France setting are optional, but they'd definitely complete the look, wouldn't you agree?!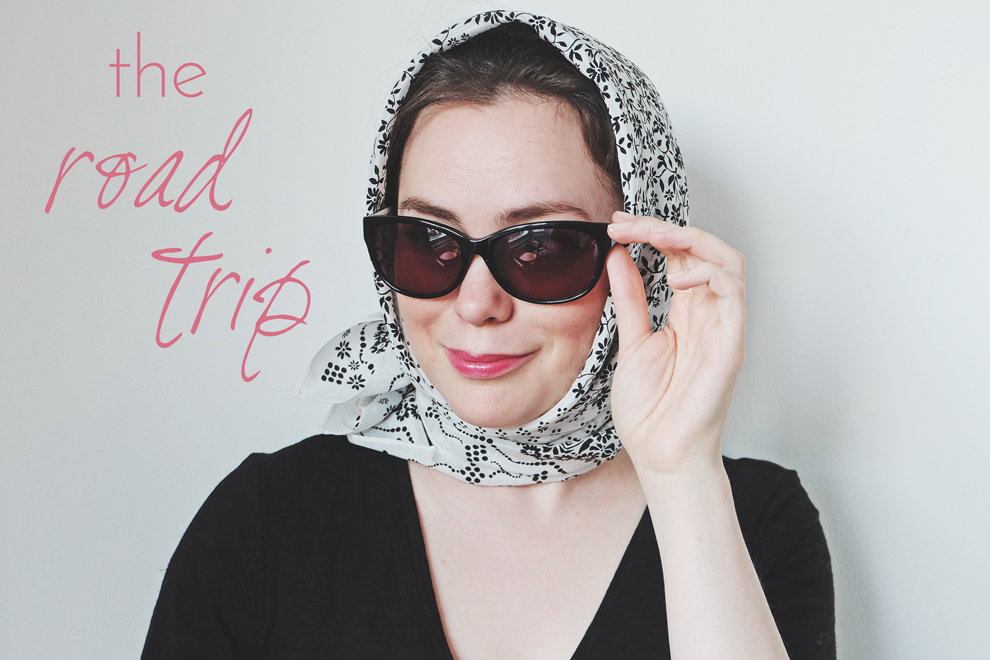 Doesn't Miranda look fab! Which style will you be choosing? Let us know below or on Twitter @LauraAshleyUK