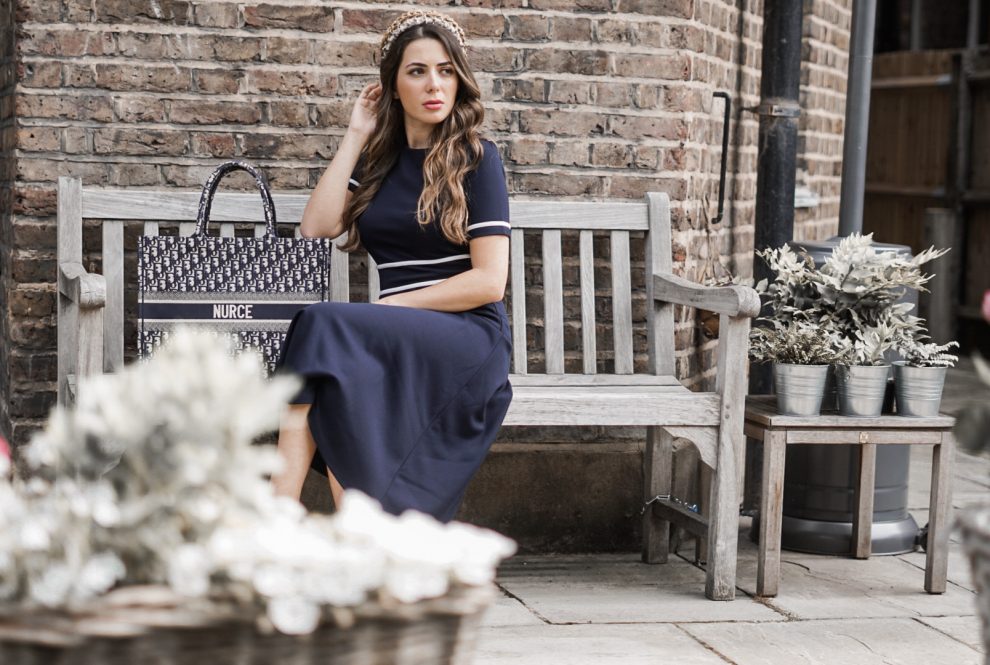 Using blacks, whites, soft pinks and soft blues our Osterley House collection is elegant and timeless. read more
Our new Osterley House fashion collection features versatile pieces with a touch of old-school glamour. The soft colour combinations and flattering shapes make this collection a must have going forward into the cooler months.
Fashion blogger and founder of London Fashion Story, Nurce styled two gorgeous items from the collection. Nurce's blog has been featured in publications including Forbes, Harpers Bazaar, Daily Mail and Evening Standard, so she is no stranger to what's what in the fashion world.
Osterley House Fashion Edit
I love fashion and I've always been passionate about both stylish, elegant and comfortable outfits, which is why I find that Laura Ashley is one of the best brands to find a fashionably summery outfit this season.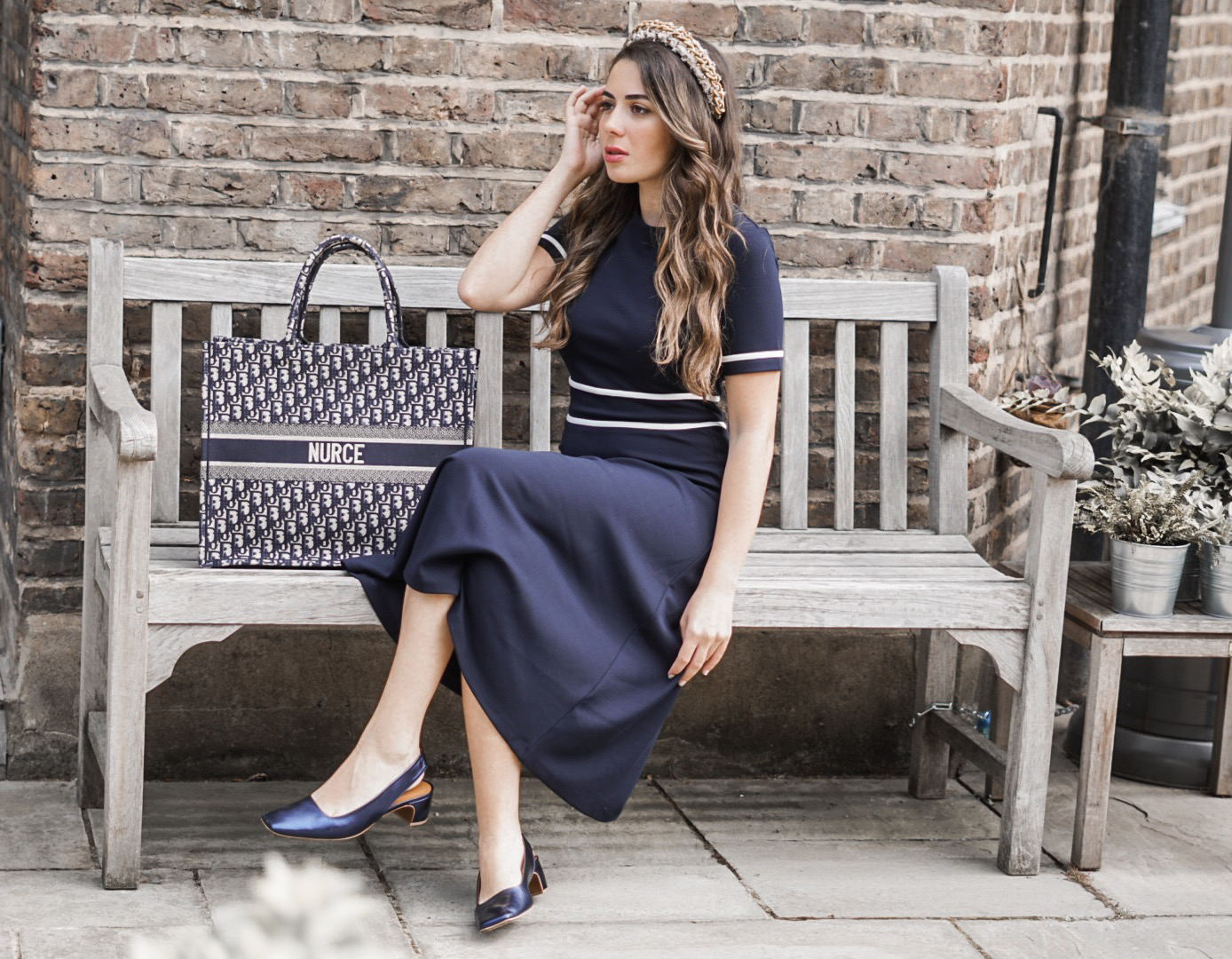 Summer 2019 has a very unique weather code, everyday us Londoners face very sunny tanning weather or tropical rain, wind and thunderstorms. When we wake up and look outside our windows, we never know what the weather will be like! Which raises the question, what to wear for every occasion to look fashionable everyday while being practical about the constantly changing weather?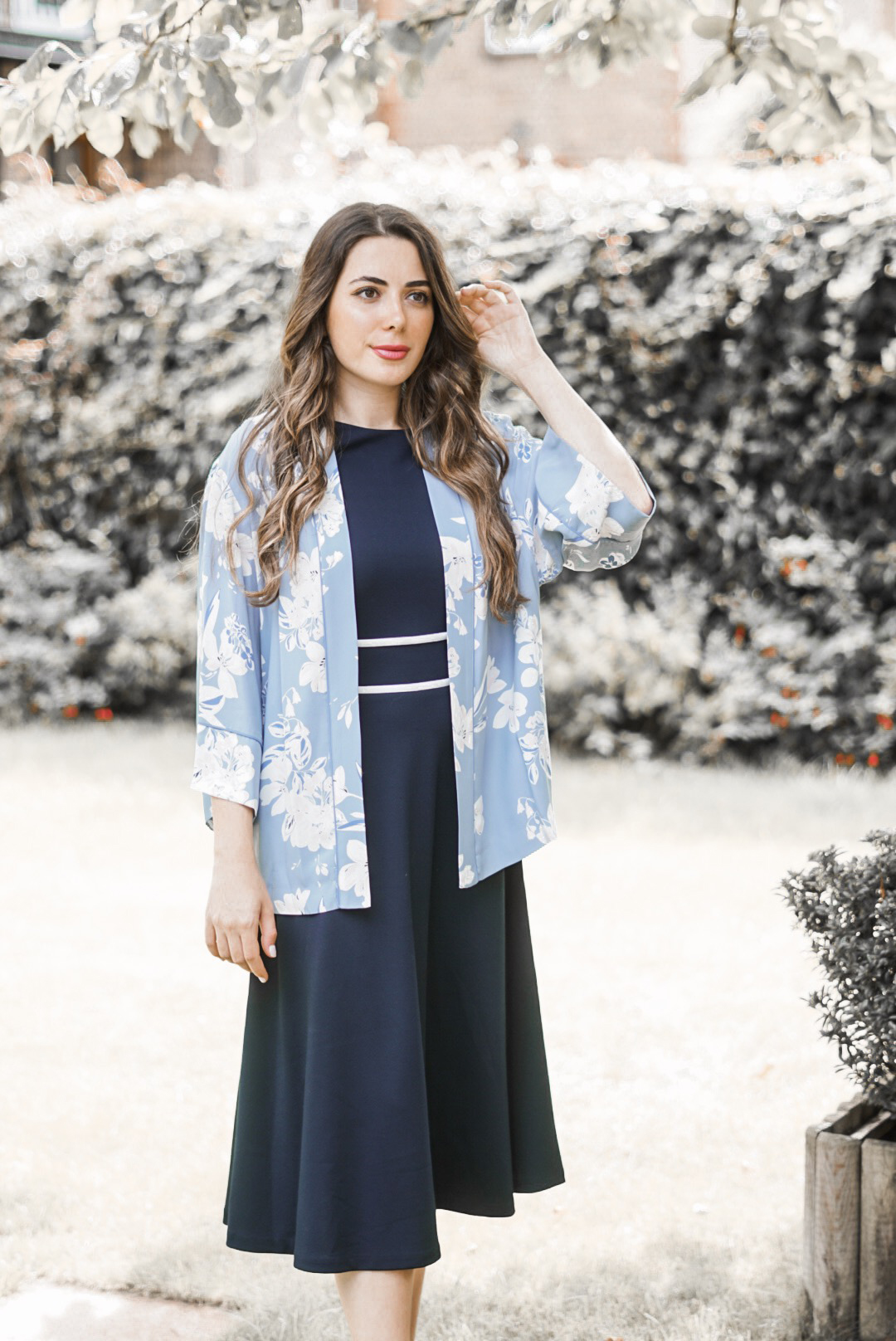 Let's have a look at the seasonal trends from the largest designers of the fashion world: while in clothing we see a lot of midi dresses, darker colours, colourful suits and vintage vibes, in accessories we see popularity in shells, headbands and white trainers. I myself always opt for a fashionable but most importantly comfortable midi dress with a headband to create an effortless and elegant look when I'm going for meetings and work, as well as events and social gatherings.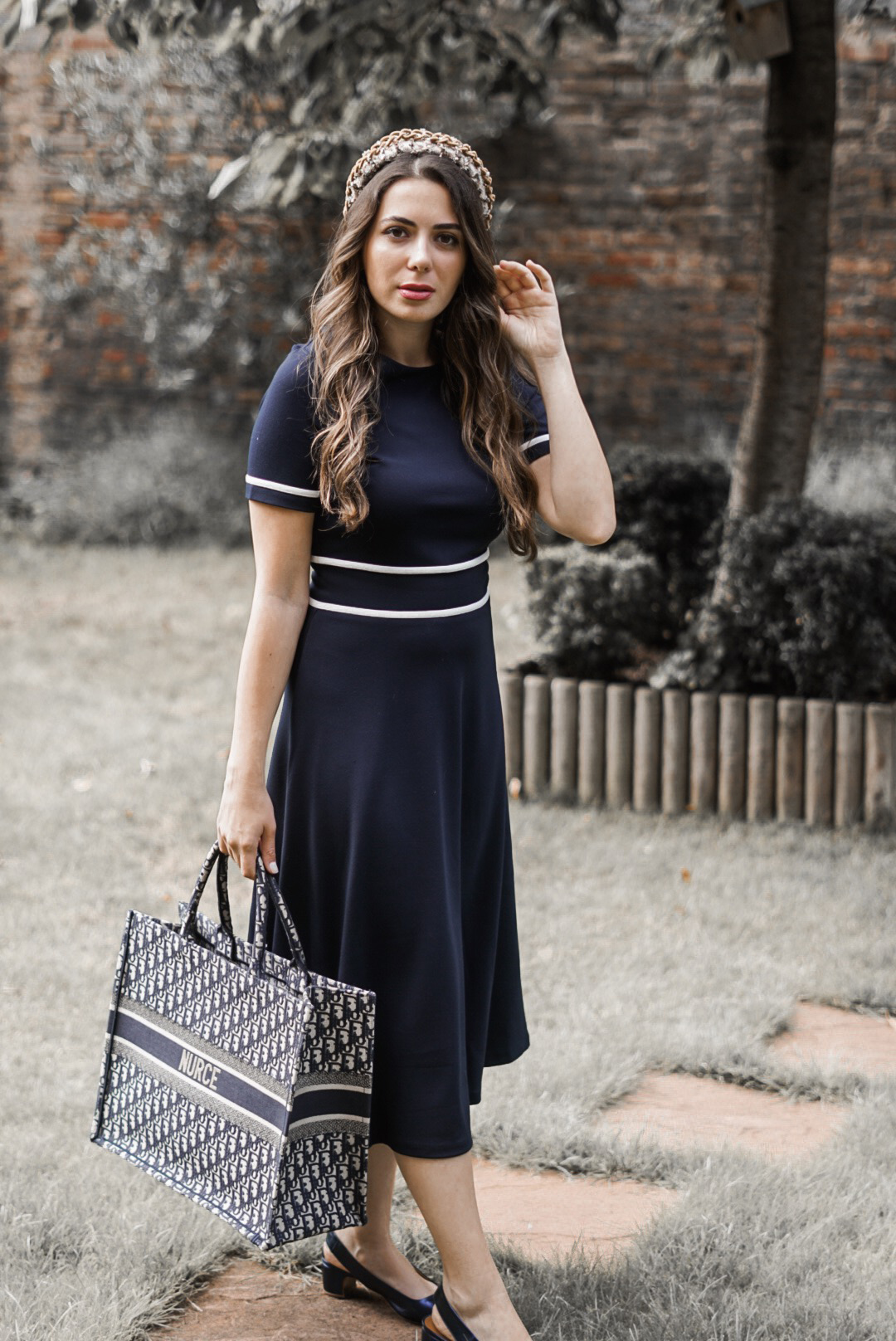 In my outfit here, I am wearing the Osterely House Collection from Laura Ashley's range of new seasonal collections. The dark blue dress I'm wearing is so comfortable that I've been wearing it non-stop lately; it has a vintage feel about it which is very trendy at the moment. When the weather gets a little chilly (it is 15 degrees windy outside even though it's the middle of August), I always take a light jacket with me, such as the floral kimono jacket I'm wearing here.
Lots of love,
N
In this post Nurce wears our Osterley Floral Satin Back Crepe Soft Kimono and our Short Sleeve Crew Neck Contrast Trim Fit Dress.
What do you think of the Osterley House collection? Let us know in the comments below.