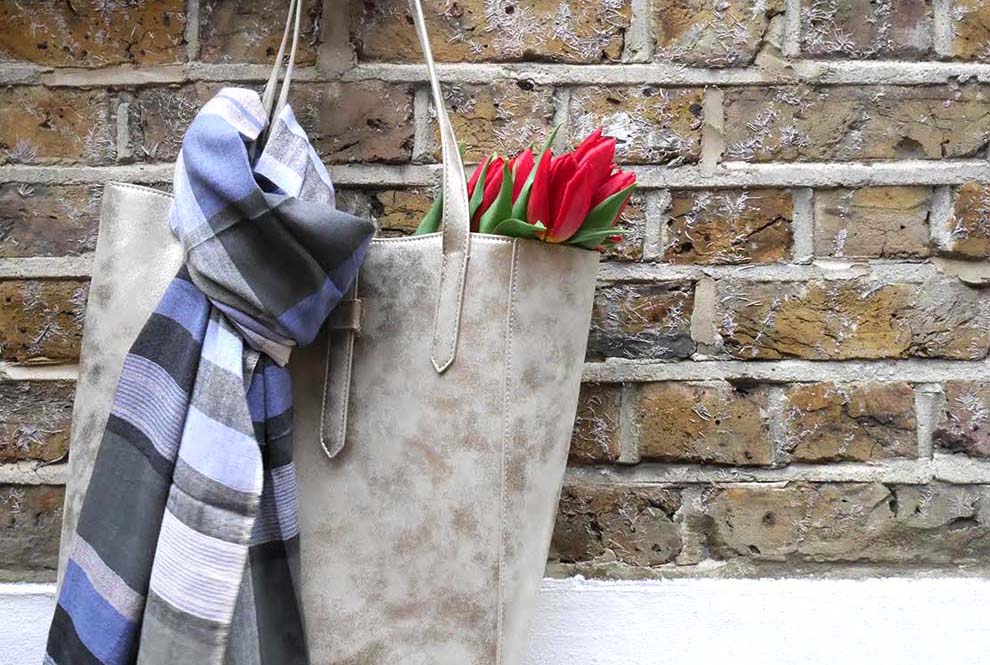 Take a look at what seasonal essentials you need in your wardrobe with some help from Coco Mama Style... read more
Every season has its own essential pieces that we are told we all need in our wardrobes. This is why we have the lovely Helen from Coco Mama Style here to help us out with this transitional season.
When new season collections tempt us online and hit the stores it always feels a little out of sync with where we are currently. Winter boots start to arrive when we're still hoping for some more sunshine at the end of the summer. Spring dresses also appear when we're still in our thermals. This is where transitional dressing comes into play and we need those pieces which are multi-functional to take us across the seasons. However, this doesn't mean we have to compromise on style.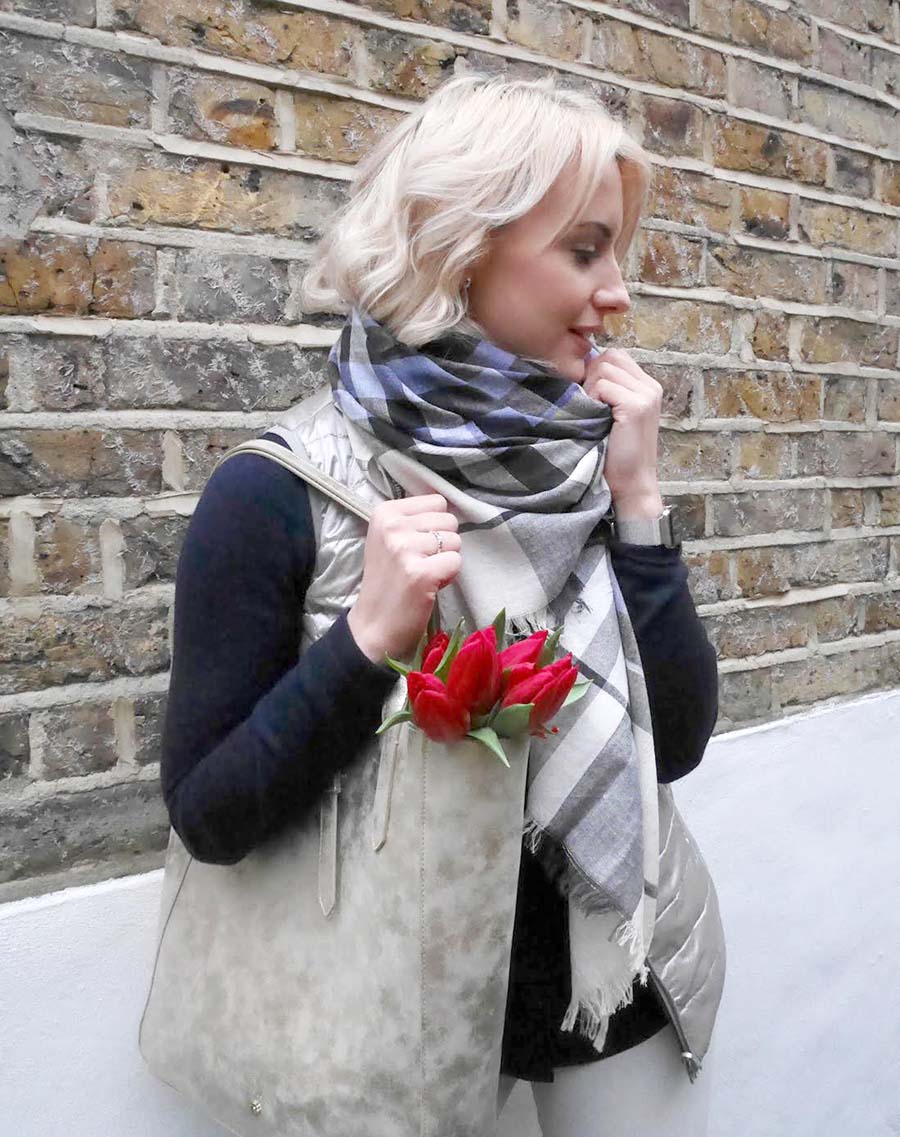 With this in mind, I've put together some key pieces from the new collection at Laura Ashley to not only tick the functional fashion box but also style and comfort.
The best investment to make right now is in a gilet. Not just any sleeveless body-warmer or furry waistcoat, but a lightweight quilted gilet that gives warmth without adding bulk. It works as a layer under coats and also works as a stylish and practical piece when worn alone over sweaters and shirts.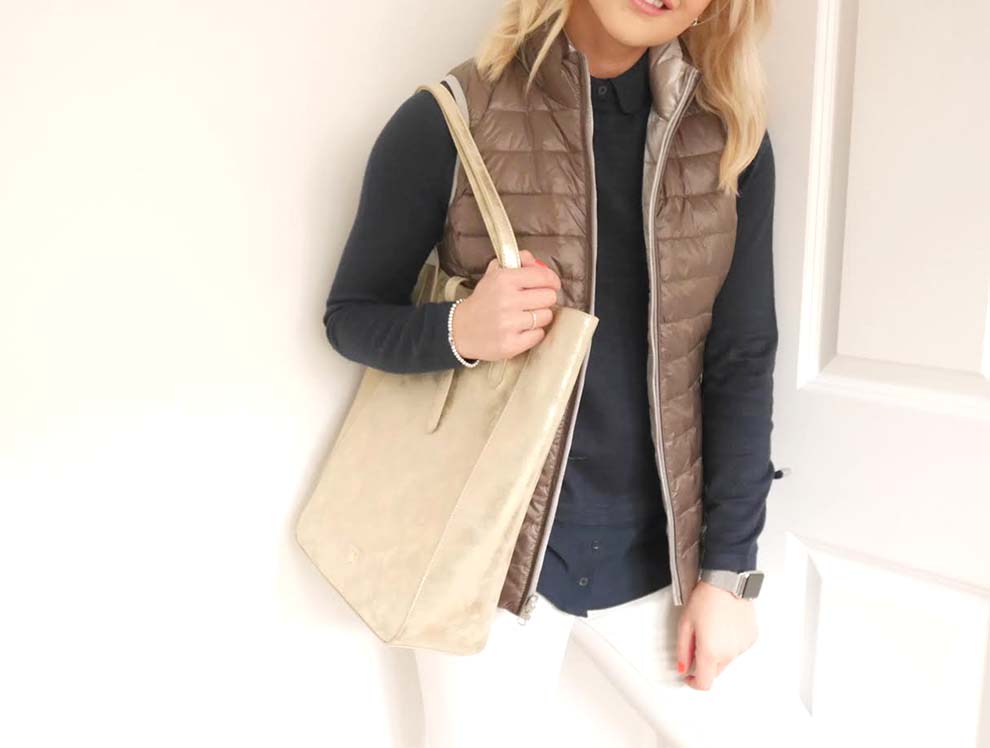 I was instantly drawn to this gilet for its metallic finish which adds interest to even the simplest outfit. Most of us will have a wardrobe that's predominantly neutrals with colour and print thrown in to mix it up. Often when I'm editing clients' wardrobes the one thing that's often missing is something metallic. This could be a bag or shoe or most commonly jewellery to add a little shine to an outfit. As metallic pieces are as versatile as neutrals (black, navy, whites, grey) which go with everything, they're useful for adding polish to an outfit. My go-to formula when putting an outfit together is neutral + colour + print + metallic. With these four elements your style will never be too dark, too bright, too plain or too busy; just right!
So a gilet which is silver on one side and reversible to a bronze-mink on the other is certainly a winner in my book.
You may wonder if you need what is seemingly a simple navy sweater. However, this is a jumper with a difference. Not only is it knitted in the softest cashmere blend but it also has the addition of a shirt collar and hem for a smarter look.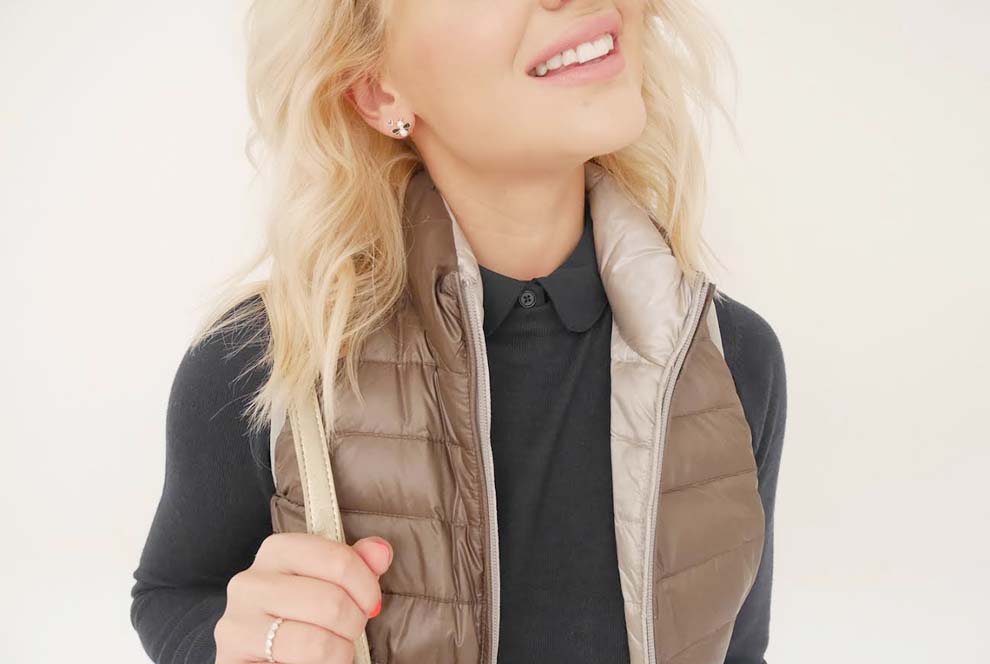 If this wasn't already enough, the best thing about this sweater is that the collar is removable. So you're getting two looks in one knit.
I've been a fan of Laura Ashley bags for years. They're well-made, long-lasting – all of mine are still going strong.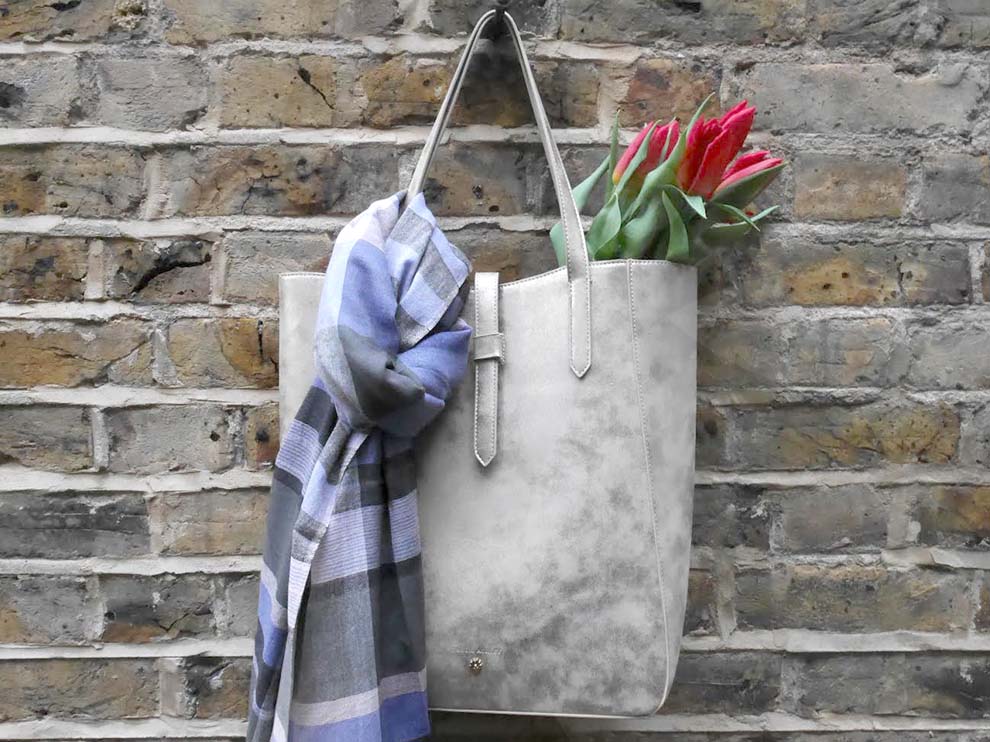 The designs always feel classic but with interesting colour options and added details. This metallic tote adds just the right amount of texture and shines to any outfit and with the burnished finish, it's not too bold a style statement to make.
Checks are for every season, not just autumn/winter. That's the message from the spring/summer catwalk shows. However, it's less about the heavy plaids and tartans and instead, the focus is on light and colourful picnic checks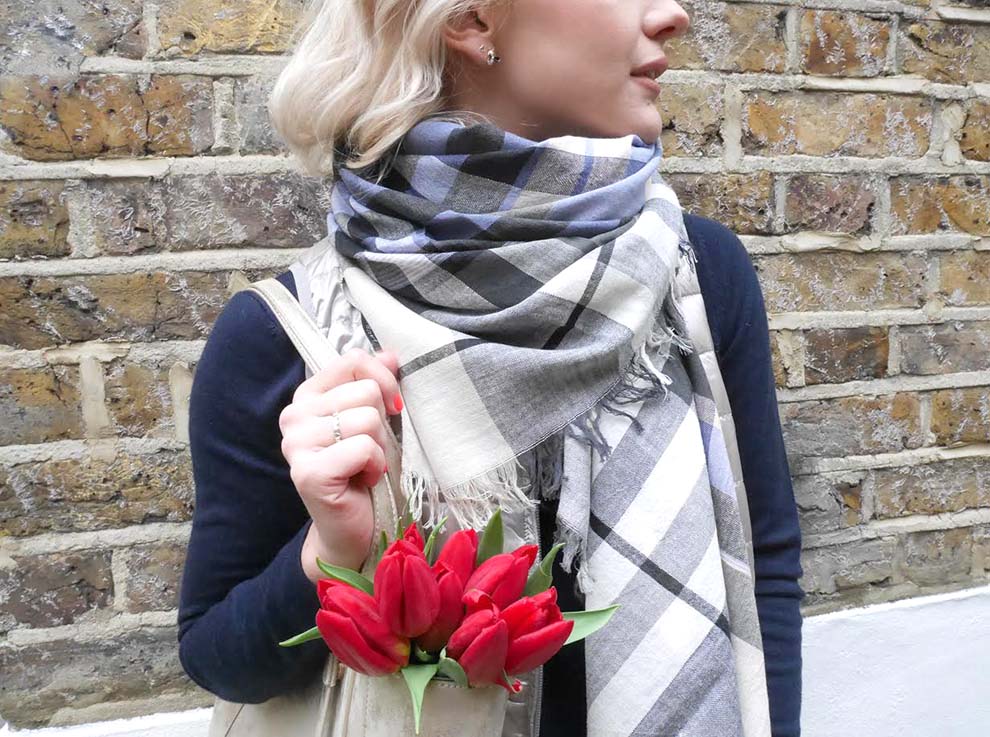 Take this lightweight scarf by one corner and shake it out, then wrap around your neck, this extends the length you have to play with giving you more to wrap when it's cold and the appearance of a longer, less bulky scarf when the weather warms up.
Changing up your jewellery is an easy way to try something new or add a little quirkiness to your style. For a playful spring update, these bumble bee earrings are a sweet addition to your look, because fashion should be fun!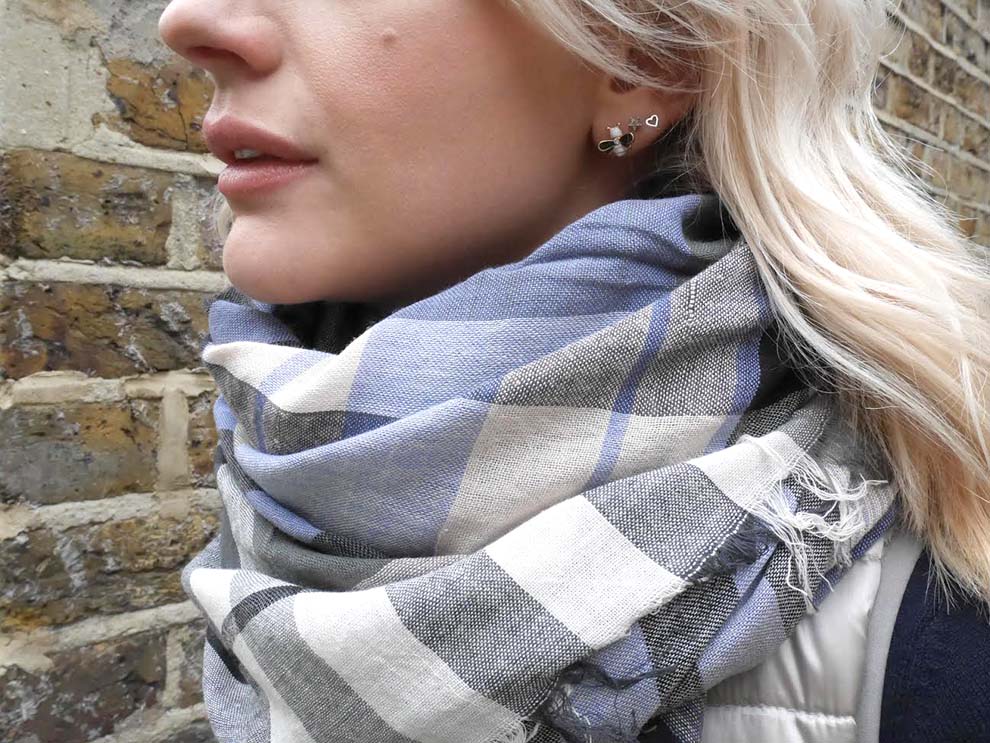 When we're between seasons, look for those key accessories which can update your style. Adding colour, pattern or shine to your clothing and investing in pieces that you can layer up or down for the most versatile wardrobe will be essential.
How do you introduce metallics into your wardrobe? Let us know below or @LauraAshleyUK.