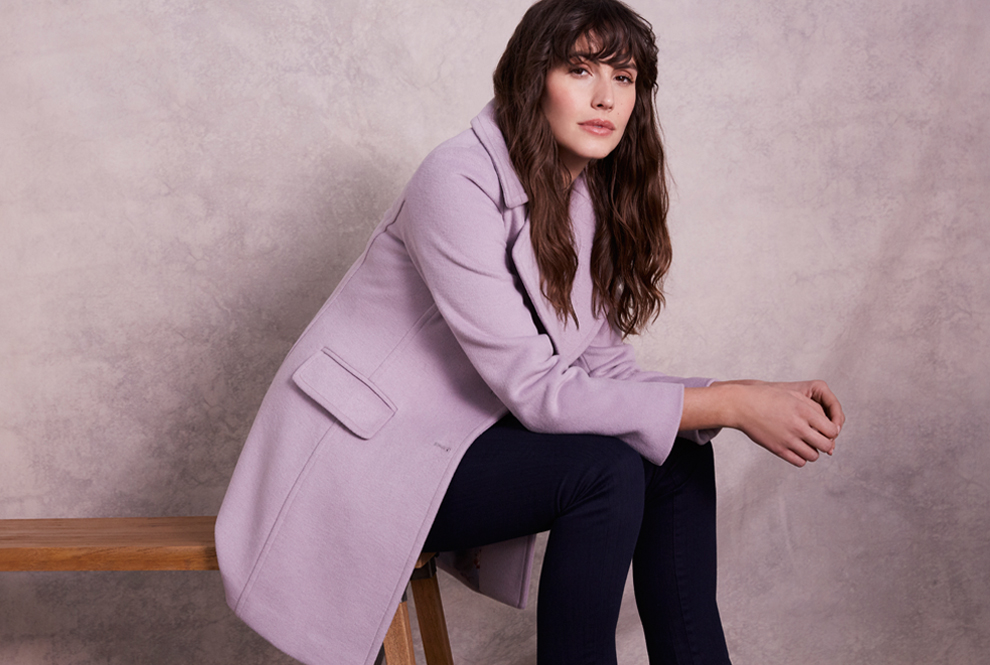 Add a new lease of life into your wardrobe with our stunning new SS18 collections... read more
Add a new lease of life into your wardrobe with our gorgeous new SS18 collections that will take you through the season with some serious style!
Designed to help your wardrobe elegantly transition from winter to spring, the Lilac Lush collection brings touches of soft violet and dark grape. Plus there are stunning neutrals in cloud and petrol to give you the basic staples needed for every wardrobe. The painterly, grey-based Hydrangea print is on a ponte jersey tunic and ditsy flower prints emerge with our woven tunic in two-tone to allow you to introduce some texture.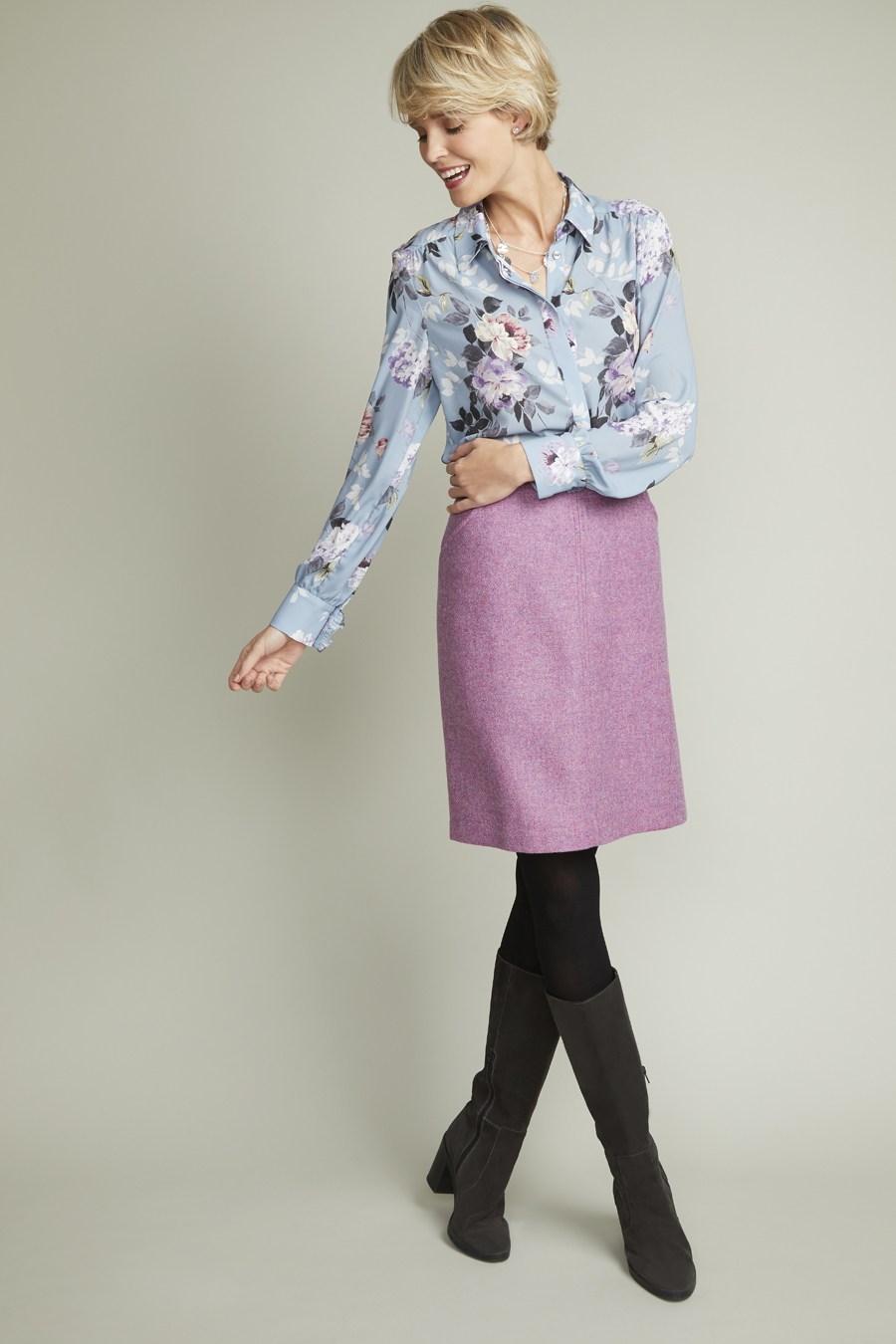 British Wool continues to rebuff the cold with a woollen skirt in a beautiful dusky grape along with petrol grey. Both colours are spread across both blouses that feature sprigs of violet, jersey tops with embroidered, cut out hems. This collection is versatile that features smart-casual pieces perfect for daywear. Lilac Lush will help you start your year with looks that are feminine and pretty.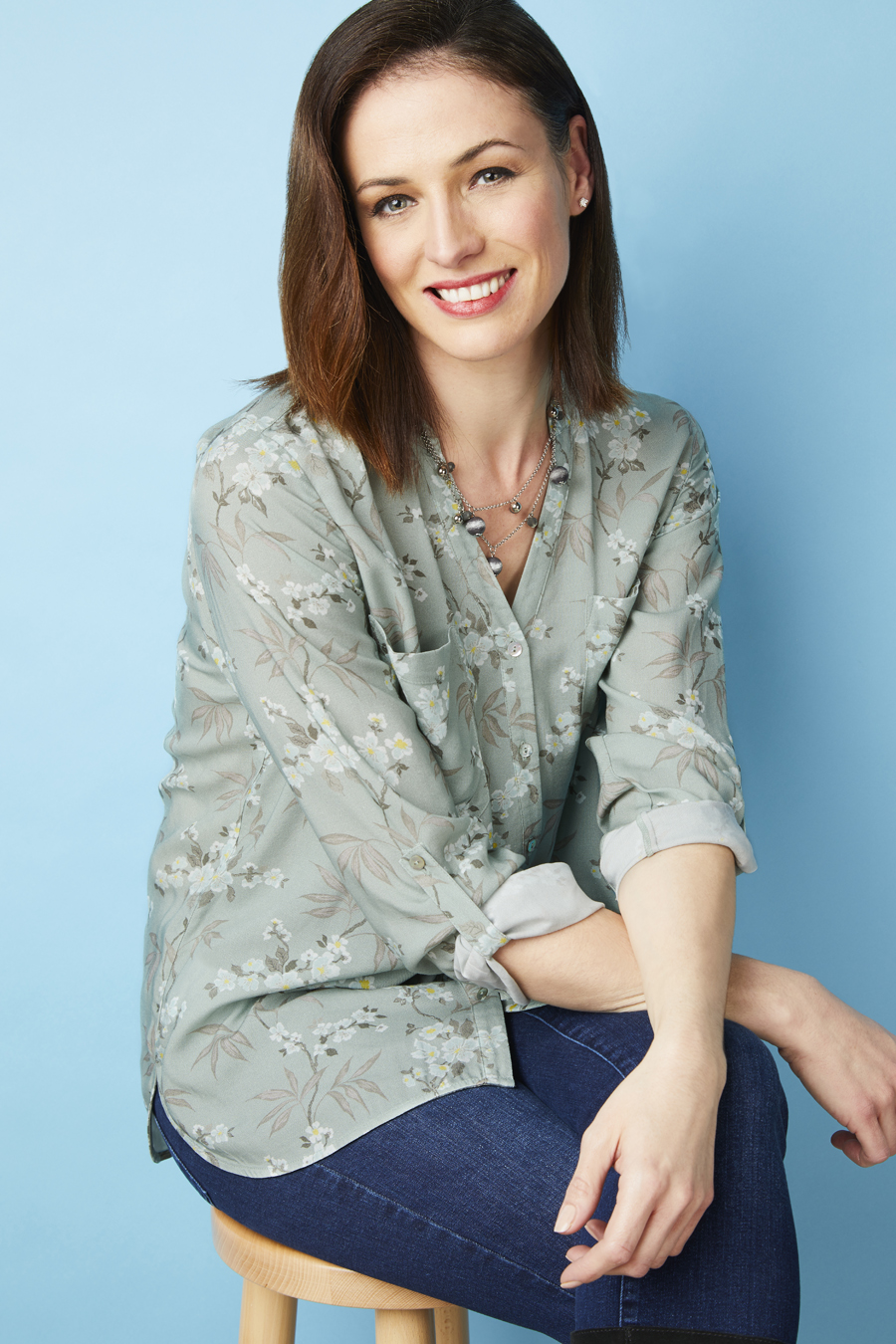 Our Hint Of Mint collection brings refreshing hues of mint green, celadon jade, and saltwater blue that are interspersed with this pod of versatile essentials. Why not create pretty workwear outfits and smart springtime looks with this collection, as all staples feature our hero print of white blooms on a celadon base.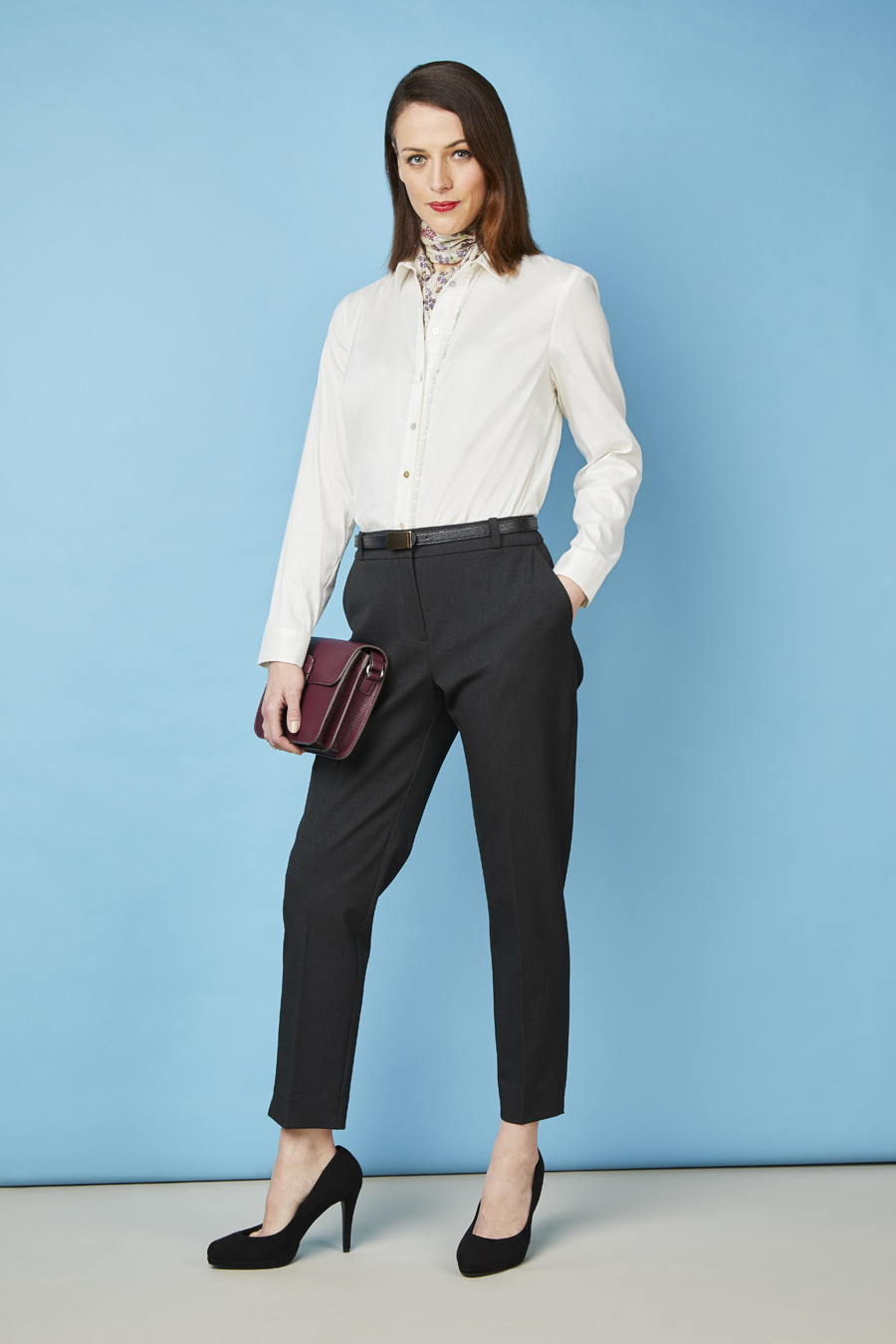 Ottoman stripes are bold on a shift dress and matching pencil skirt. Pair our crisp, white shirt with the two-tone, jacquard café trousers that feature a ditsy flower print for striking style that focusses on the revival of colour.
Chiffon layers and sugar pinks come together in this bright, airy collection. Pieces suitable for work feature a perennial base of black, charcoal, and grey marl, setting the stage to let our butterfly and floating dandelions print shine.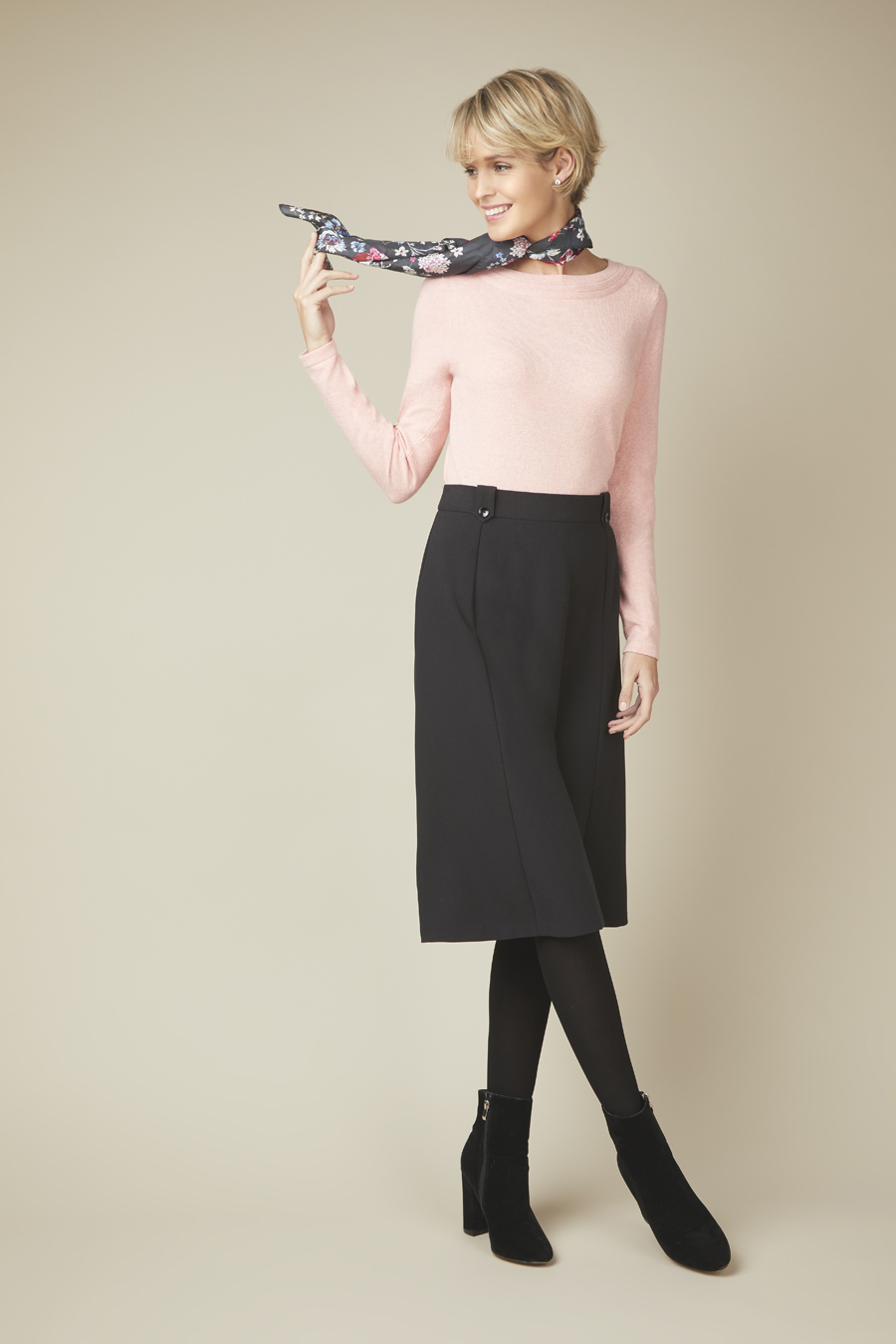 Discover more butterflies in our two-tone floral print featuring blossoms and berries. White-on-black polka dots bring a touch of whimsy but look smart with the rolled collar. Cardigans, jumpers, and jersey tops are all available in desert rose and sugar pink – perfect for some summery colour and sweet looks. Create feminine summer looks with our gorgeous Butterfly Blushes Collection.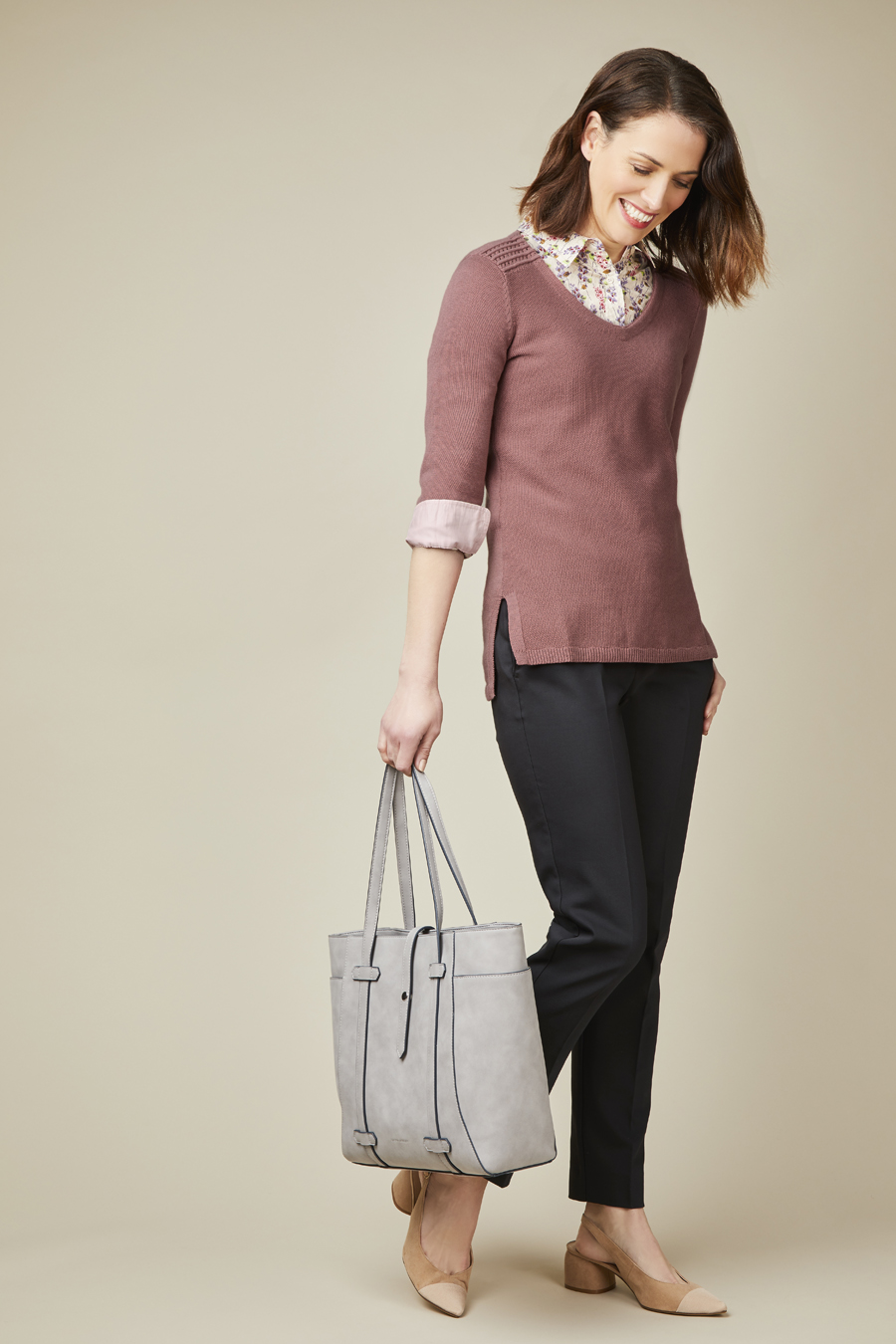 Sink into this casual day story and embrace summertime style! Featuring our hero print Dandelion Field, which appears across pieces like our simple, long-sleeved blouse. This story is all about soft colour and easy chic. A v-neck jumper features a high-low hem, and a pretty peplum jumper is gorgeous in dusky rose. Boiled wool brings a sense of texture and classic style. There is a beautiful quilted trench coat in mink brown for a romantic, summertime look. Get away for the weekend and take style with you with our Weekend Drive story.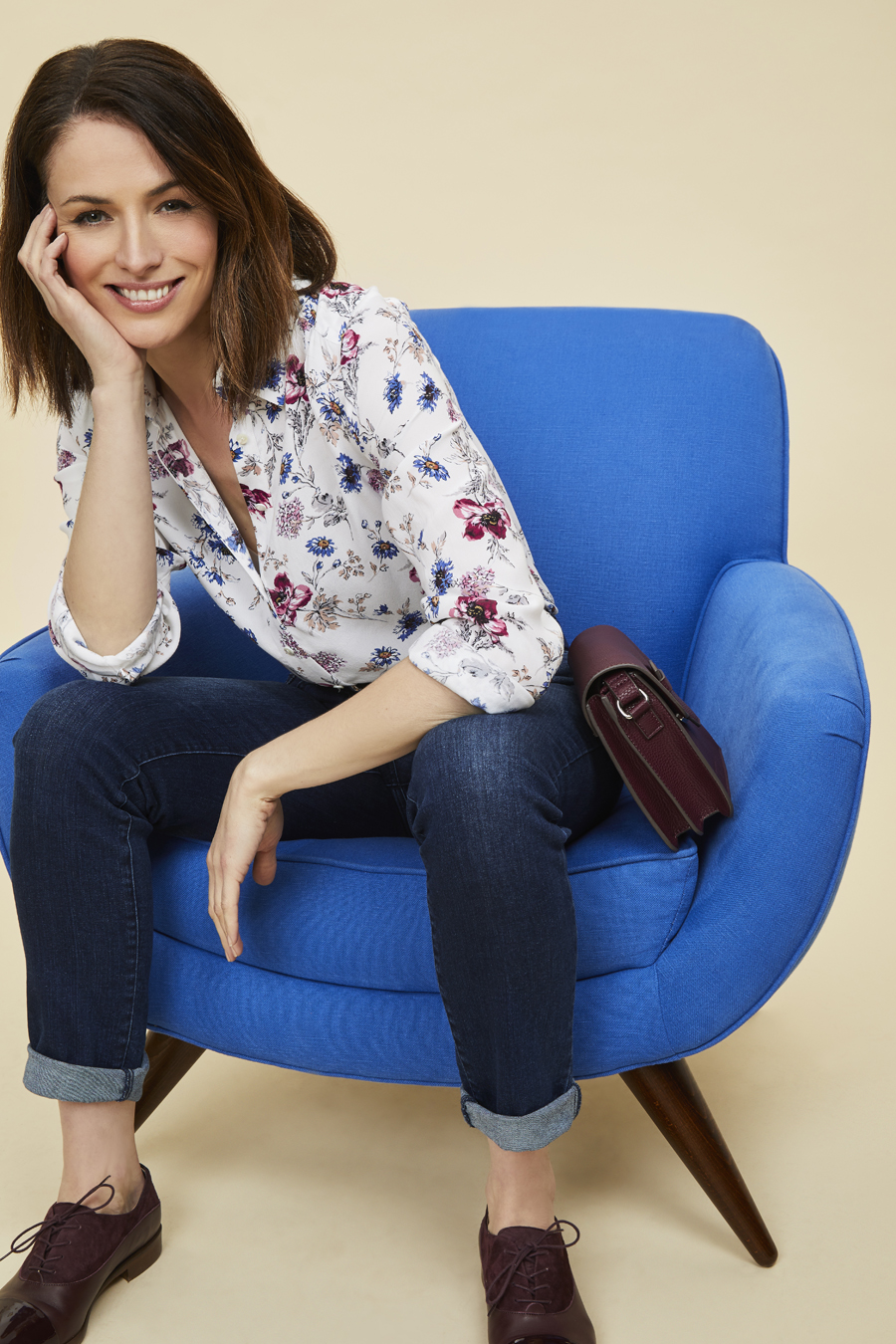 Meadow Flowers features vibrant red poppy flowers, white daisies, and ditsy blossoms come together in our Meadow Flowers story. Introducing some rich colours in time for high summer. Scarlet red is the key accent colour, but it is offset by periwinkle and powder blue, too. Draw some attention in our striking red puffer jacket, or stay laid-back in an indigo blue denim dress. Jersey tops with slight bell-sleeve cuffs and striped tops featuring scattered flowers add to the dress-down feel of this story.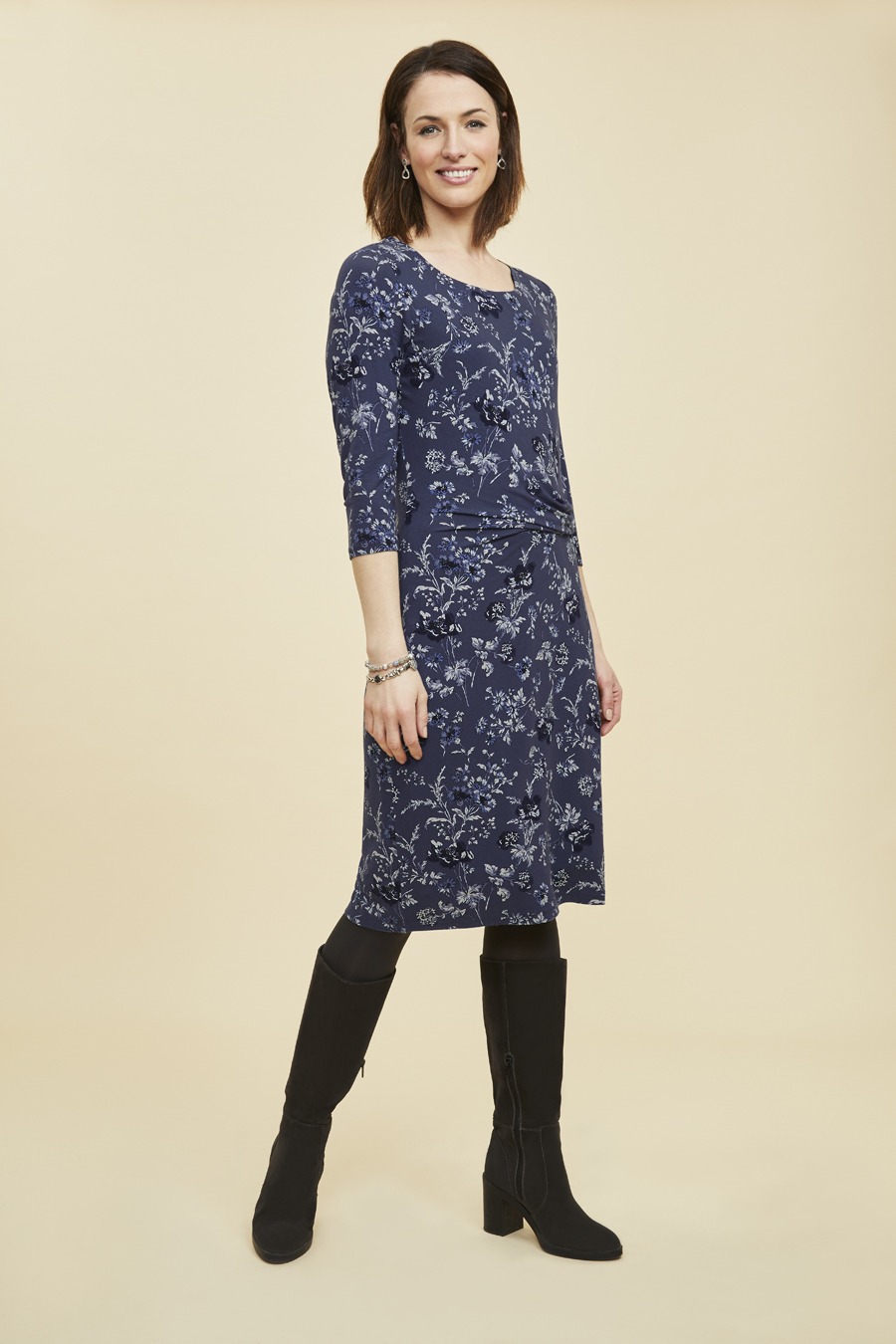 Black and ivory help colours and prints to pop, and asymmetrical roll-collar necks and jersey dresses are bursting with contemporary, upbeat style.
Do you have a favourite SS18 collection? Let us know below or @LauraAshleyUK