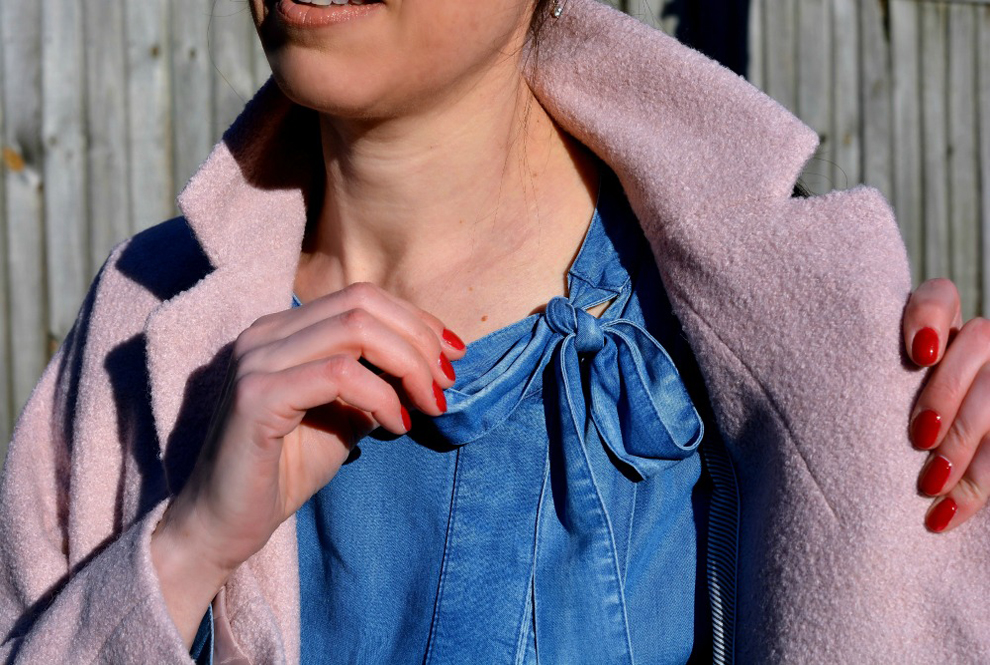 Pastels with a splash of colour for this season styling... read more
We all have our own way of styling clothes and our own personal style and when it comes to staple pieces in your wardrobe, it's always great to jazz things up a bit with some accessories and maybe a splash of colour or two. Michelle who blogs over at RetroChicMama has styled our Pink Cocoon Coat and Denim Dress in her own retro way!
A midi length, long sleeved dress with flat shoes & a wool coat sounds rather tame doesn't it? However if you add a pair of bright red fishnet tights… well that's just gone & vamped it right up!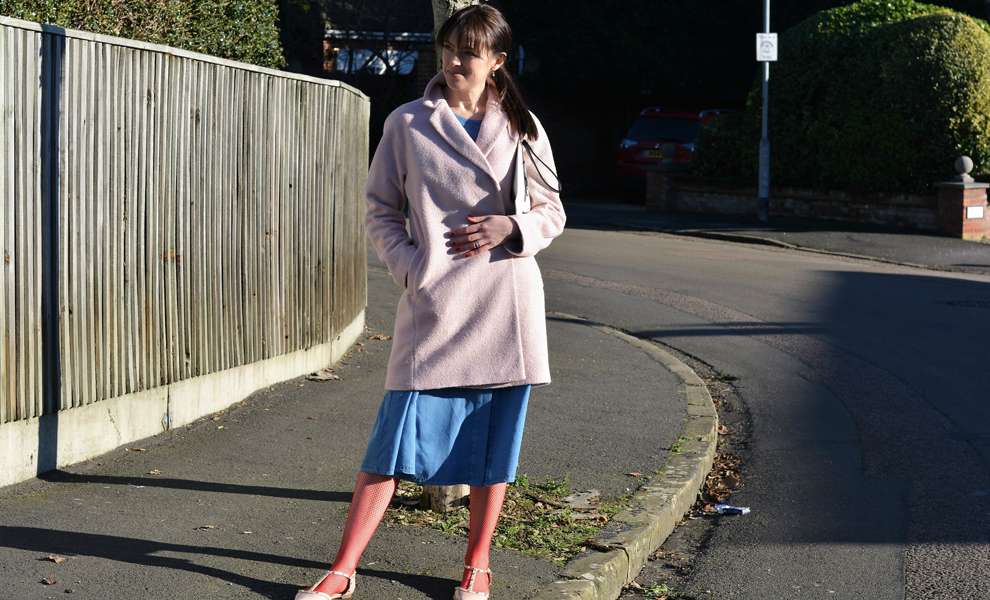 This outfit is warm, comfy & perfect for work or running daily errands but I felt it would be even better with a cheeky little twist. As I was saying in this post last week, fishnet tights have had a revival. In fact I've had to reigh myself in from wearing them with everything! Every morning I find myself asking which colour fishnets will go with this outfit? Obsessed much? Actually they'll be over by Summer so I might as well enjoy myself.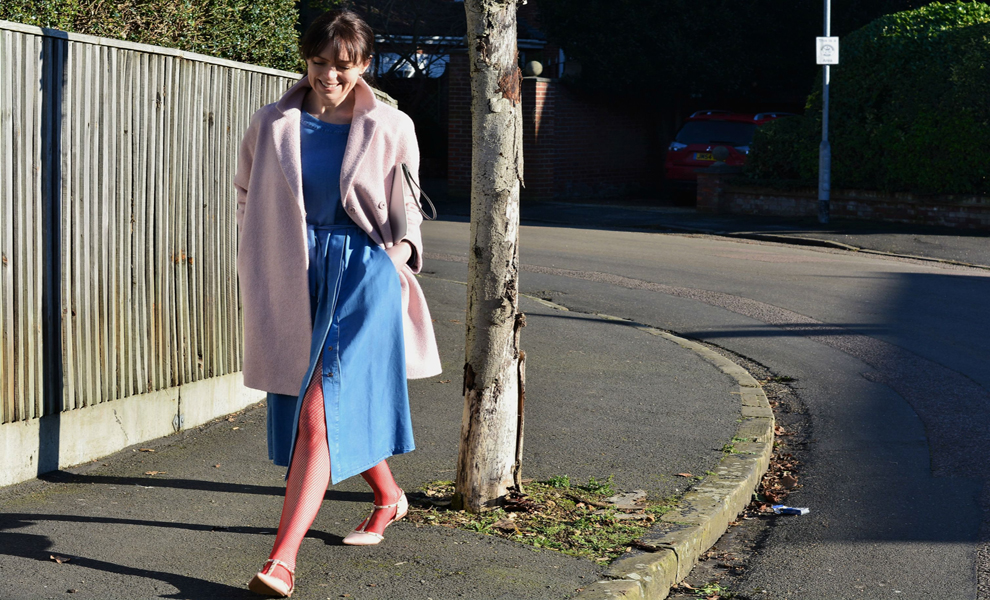 I'm a great fan of the denim dress because of it's easy styling possibilities & todays design is no exception. I spotted this gorgeous one at the Laura Ashley press show which you may have seen on my Instagram. I was instinctively drawn to the retro vibe of it & of course a dress with pockets is perfection in my book! I imagine it styled with my black biker jacket & black knee high boots but also dressed down paired with my tan boots – here & here.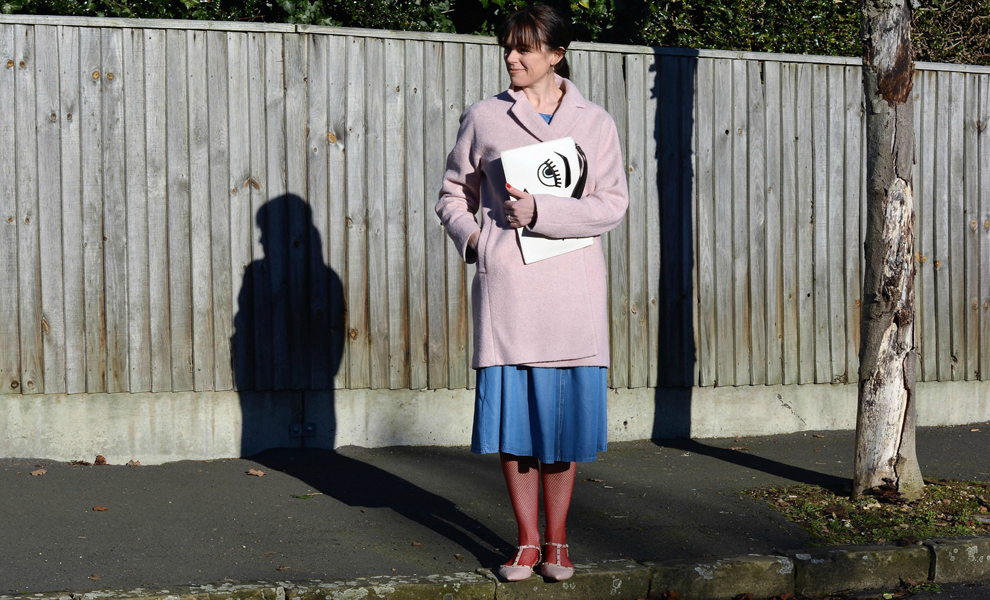 Needless to repeat, a denim dress is just so versatile isn't it? Along with the dress I also chose this pretty pale pink Cocoon Coat which fits me perfectly in a size 12.
We love how Michelle has styled this outfit! What are your thoughts? Let us know below or on Twitter @LauraAshleyUK