Try something new this festive period and add culottes to your winter party wardrobe... read more
Culottes have been everywhere this year and have definitely become our go to fashion item during the summer months. But what's perfect about culottes is that they transition perfectly into the colder months too. The wonderful Karen from N4 Mummy shows us how to work these perfect velvet culottes into your winter wardrobe and tie a whole stunning outfit together for your Christmas party…
The Little Black Dress has long been the standard uniform for a Christmas Party. Timeless and sophisticated, it's easy to accessorise with jewels, shoes and bag. But what if you're not really a dress person? Or fancy wearing something a little more contemporary? Thankfully the fashion industry has gifted us with the perfect solution: the two-piece.
With a New Year's Eve wedding and several parties to attend over the festive period, I'll be wearing this Laura Ashley combination: a sheer black lace shirt with velvet culottes. I've picked it because it's modern and the A line silhouette hides a multitude of sins. So, yes please to that extra mince pie.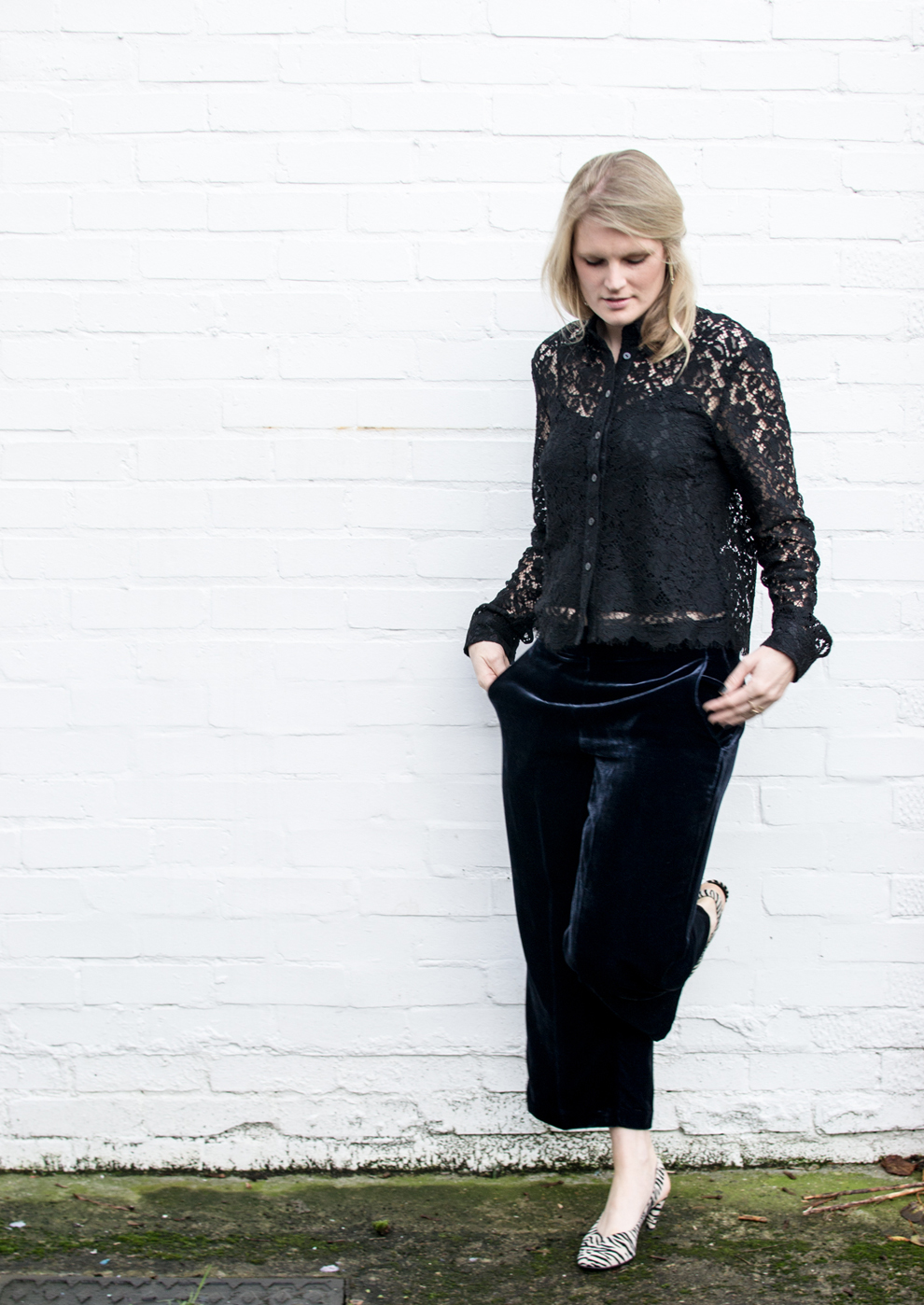 We all fell head over heels for Jenna Coleman's Victoria earlier this autumn, and it's the decadence of this era which has spilled over into our wardrobes. Luxurious velvets and lace are the fabrics of the moment.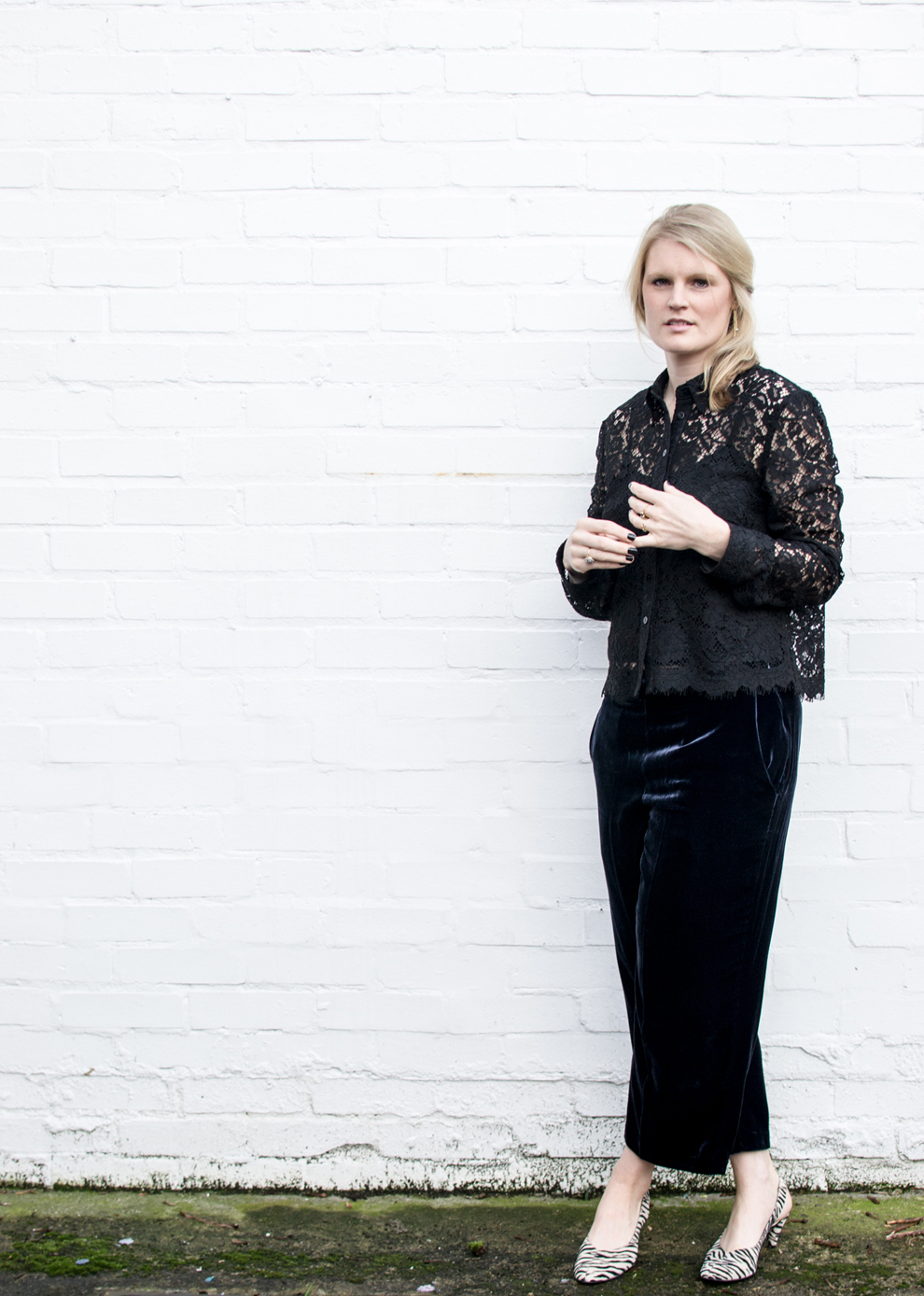 I adore the soft inky colour of these culottes. They are a silk mix so drape beautifully and are very comfortable to wear. Because they are such a gorgeous fabric, they are a great item for a party, yet I'll also be wearing them in a more casual way. For an off duty look, I'll wear them with a chunky cable jumper and trainers or ankle boots.
Lace has become a wardrobe staple, and this pretty black lace shirt is one I anticipate keeping for years to come. It's sheer, but comes with a modesty slip that poppers into the shoulders of the shirt. The length is slightly cropped and sits just above the hip, which is a shape that is currently very key.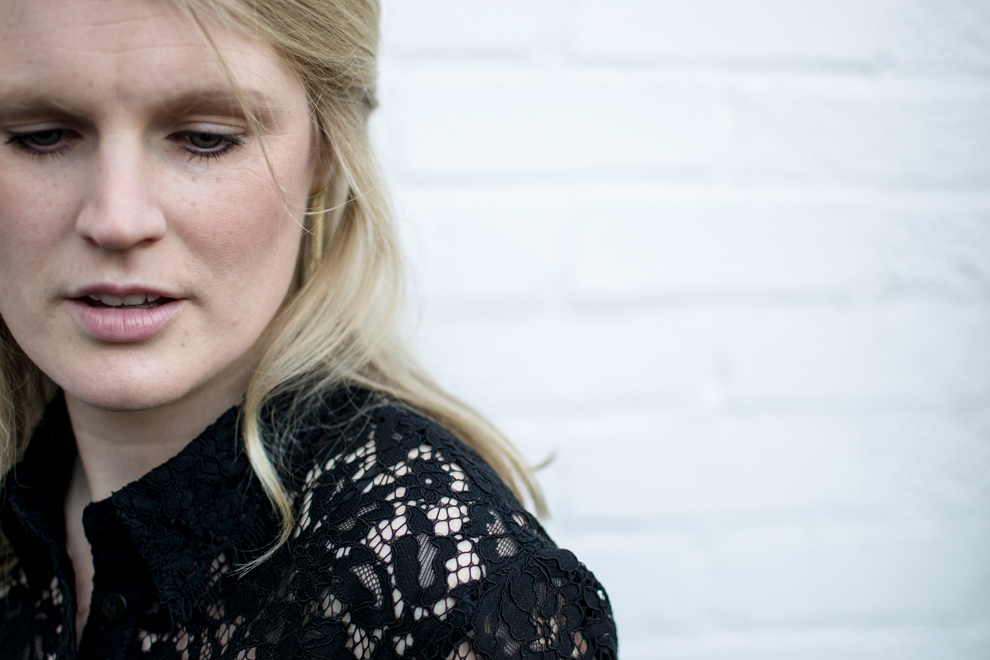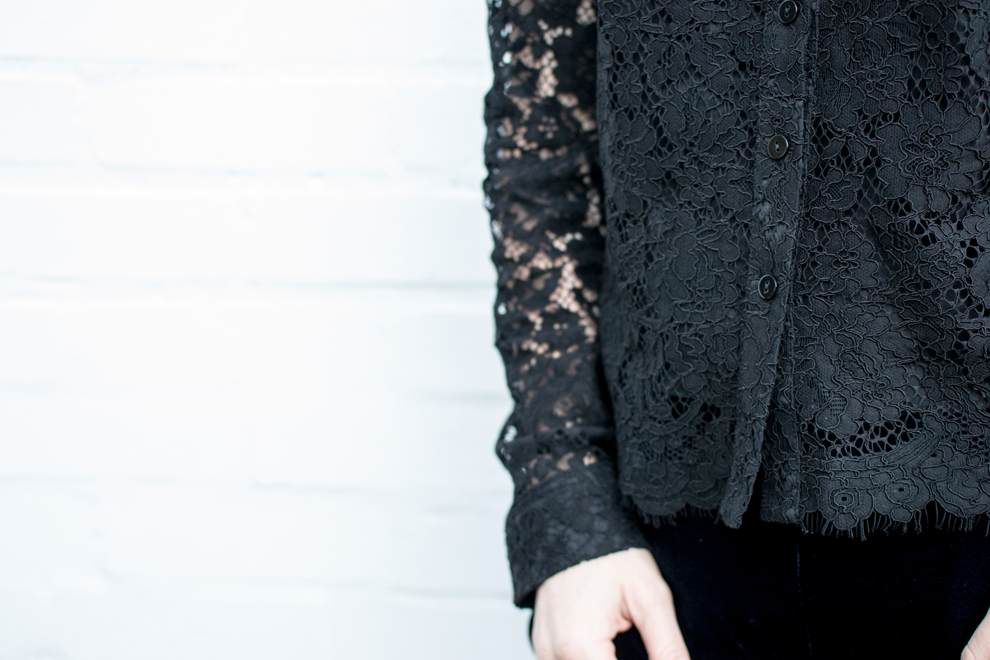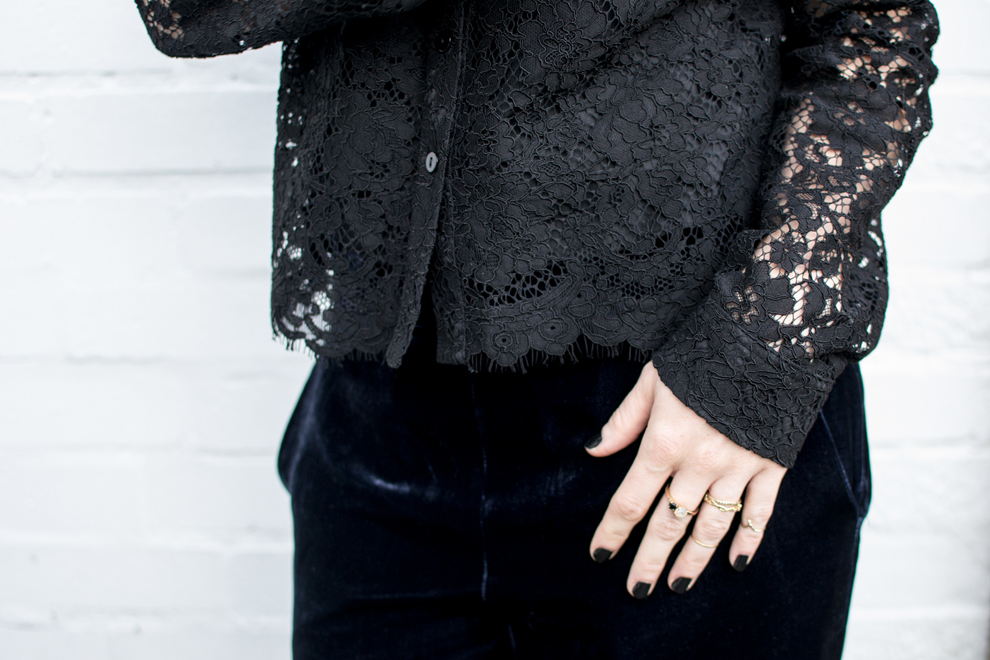 I've accessorised the outfit with dark nails, heels and a sprinkling of jewellery. Because the shirt is so detailed, I've stayed clear of anything around my wrist or neck, instead opting to decorate my ears and fingers with an array of jewels.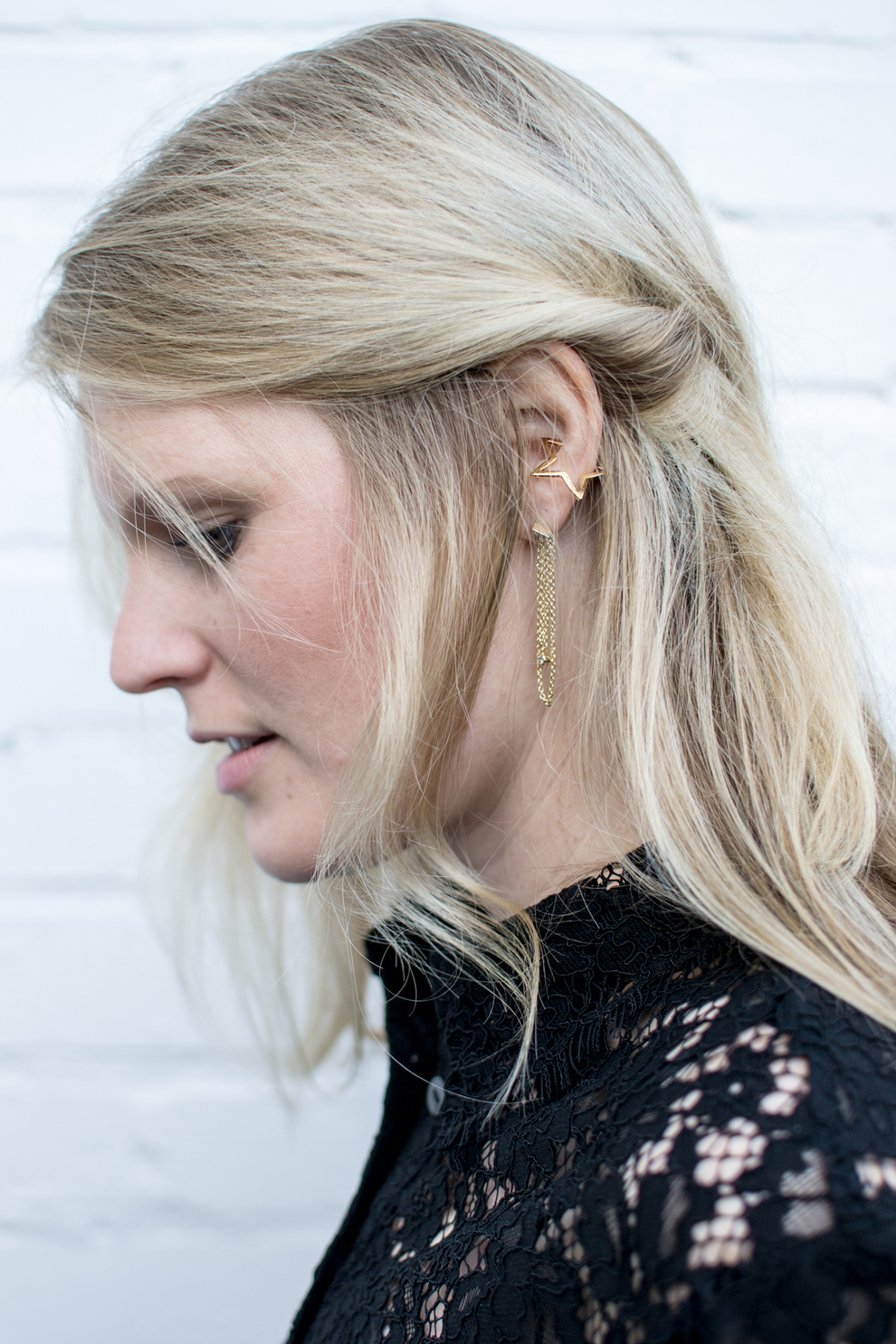 So say goodbye to the LBD and this Christmas be brave, branch out and wear something different!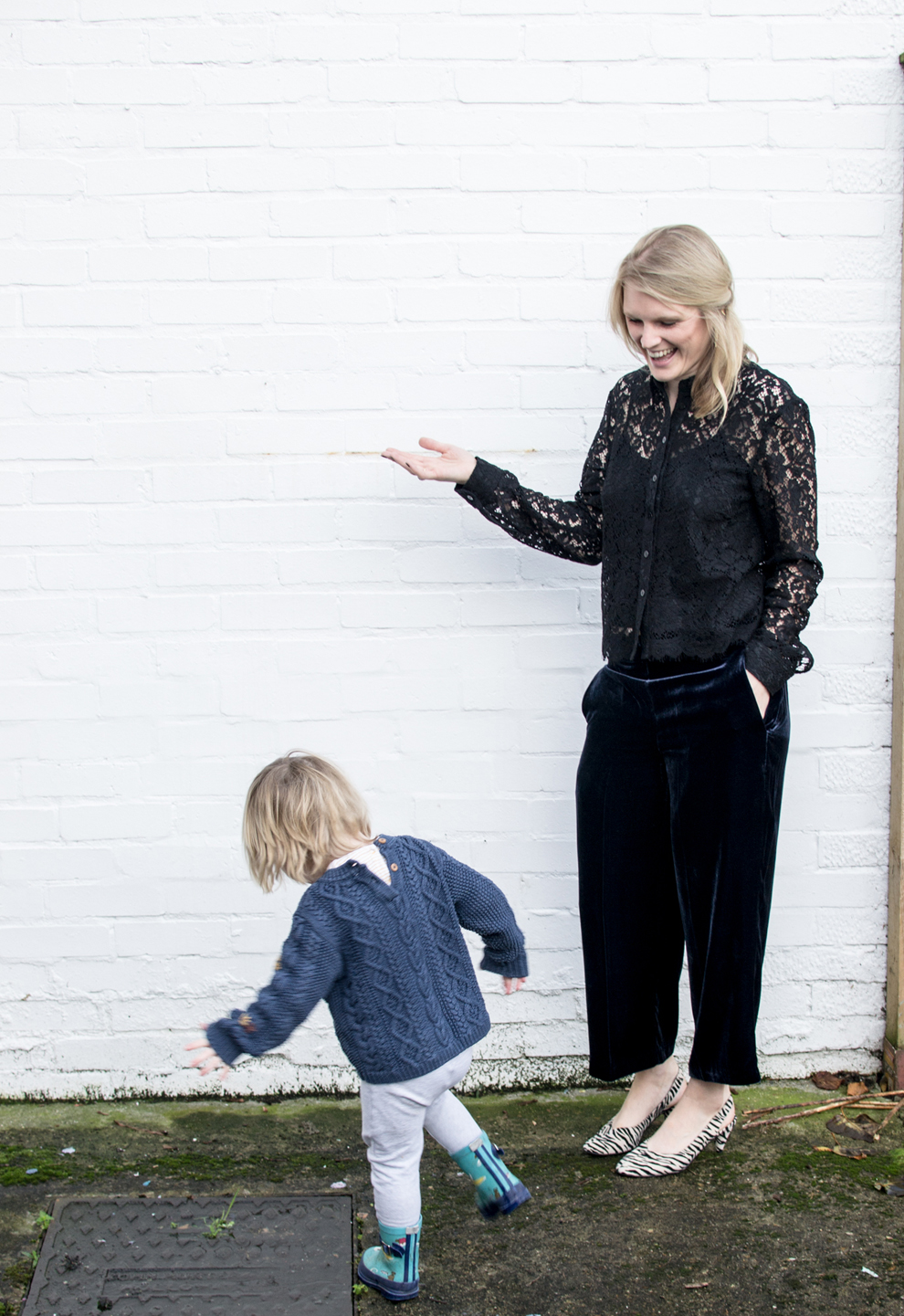 Karen lives in North London with husband and two children and writes at n4mummy.com Follow her daily antics on Instagram @n4mummy
We love how Karen has paired these two pieces together, she really has shown us how easy it is to wear culottes all year round. Do you have that one wardrobe piece that you can wear across the seasons? Let us know below or on Twitter @LauraAshleyUK