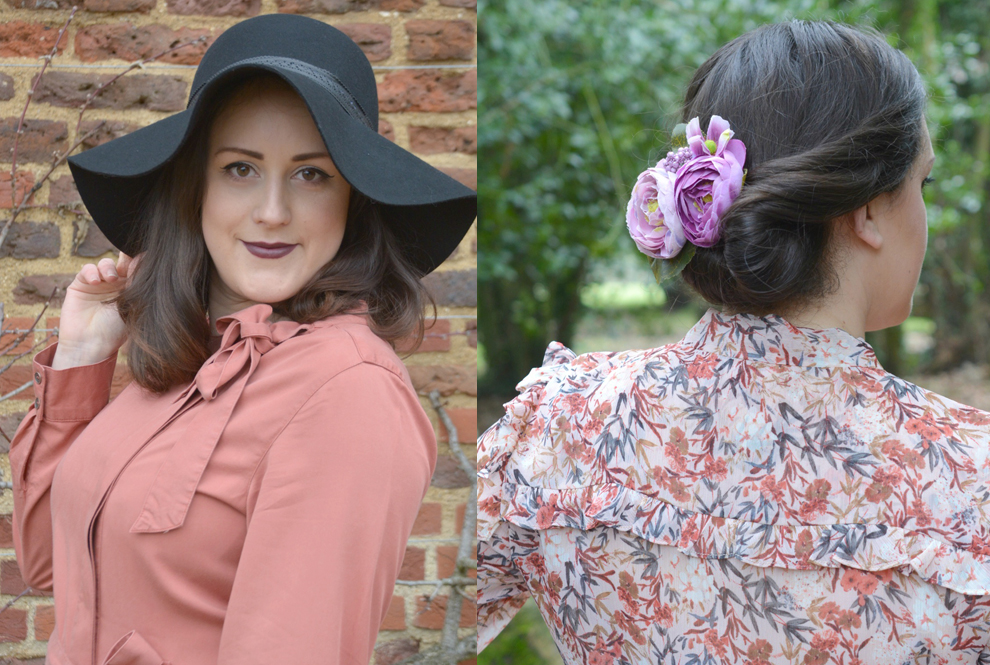 Catherine throws in pinks and florals to her Spring wardrobe... read more
We are really enjoying these lighter mornings and this glorious sunshine that has decided to make an appearance. It's amazing how much of a change you see in everybody's wardrobes when sun comes out – summer dresses, sandals and lightweight coats! But perhaps a few of you are stuck on what kind of dress to wear this season? Well, Catherine who writes over on Vintage Frills blog shows us just how she's wearing the dresses of the season…
To me, there is no time of year more beautiful, than the first few weeks of Spring. When the cold begins to retreat and the first bulbs and blossoms appear. It's not only an exciting time for nature, but also for my wardrobe. At this time of year, I like to store away the darker warmer clothes and wear lighter colours, pink is one of my favourites.
Back in November when the warm weather felt like a distant memory, I spotted these two dresses at the Laura Ashley press day and they went straight onto my wish list for Spring. I love classic vintage styles and both of these feminine dresses have influences from the past.
As an avid collector of vintage as well as modern pieces, I've come across many Laura Ashley pieces from past decades and I have been delighted to see the last couple of collections looking back to the archives for inspiration. The current offering is both beautiful and nostalgic.
The pink floral ruffle dress pays homage to the 1970s and I've worn it with a pair of tan coloured boots for the classic 70s feel. The dress is perfect for early Spring with its long sleeves and high neck, ideal for when the weather is still chilly, but the sun is out. I really like the slightly longer length and the little ruffle details, which compliment the pretty floral print perfectly.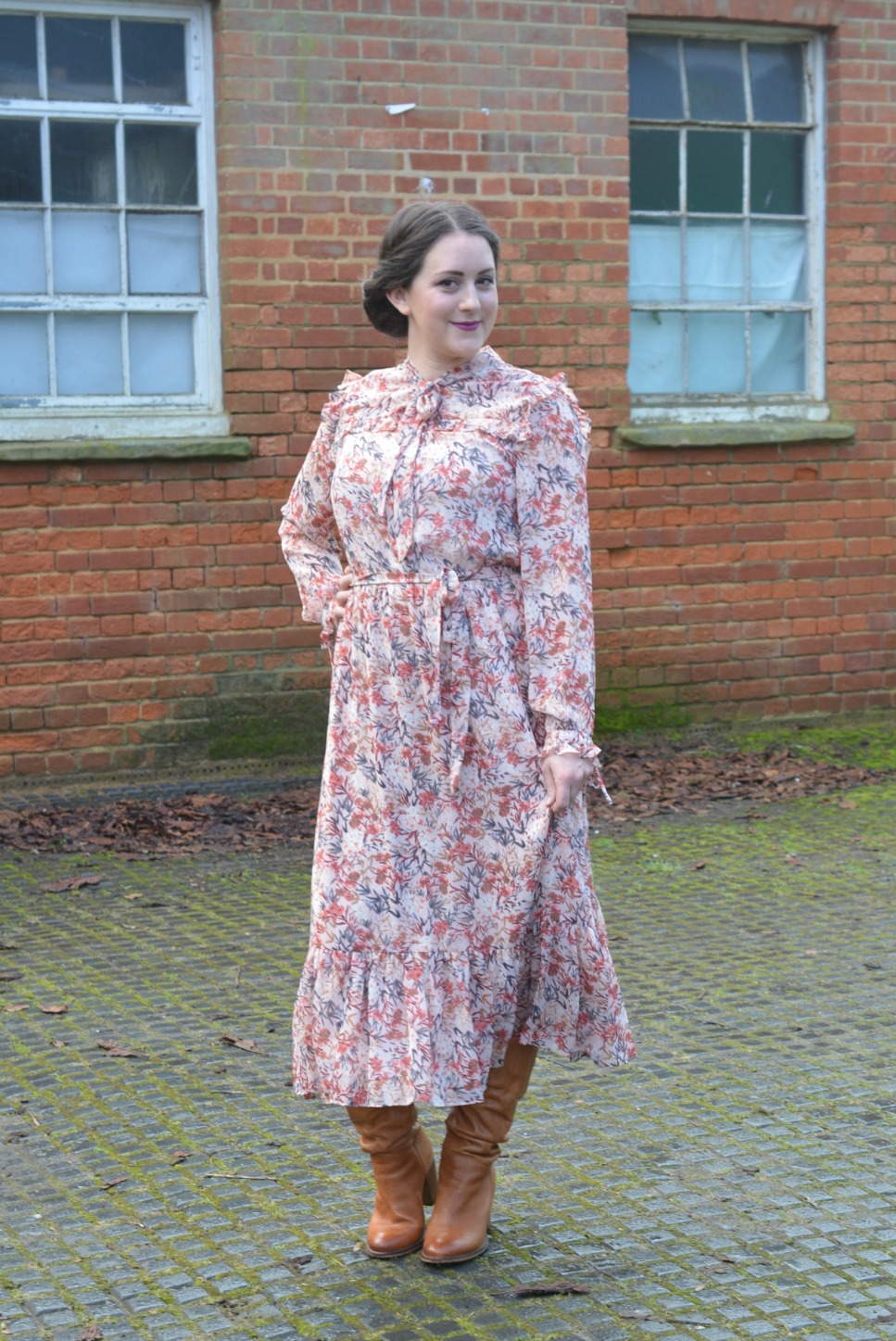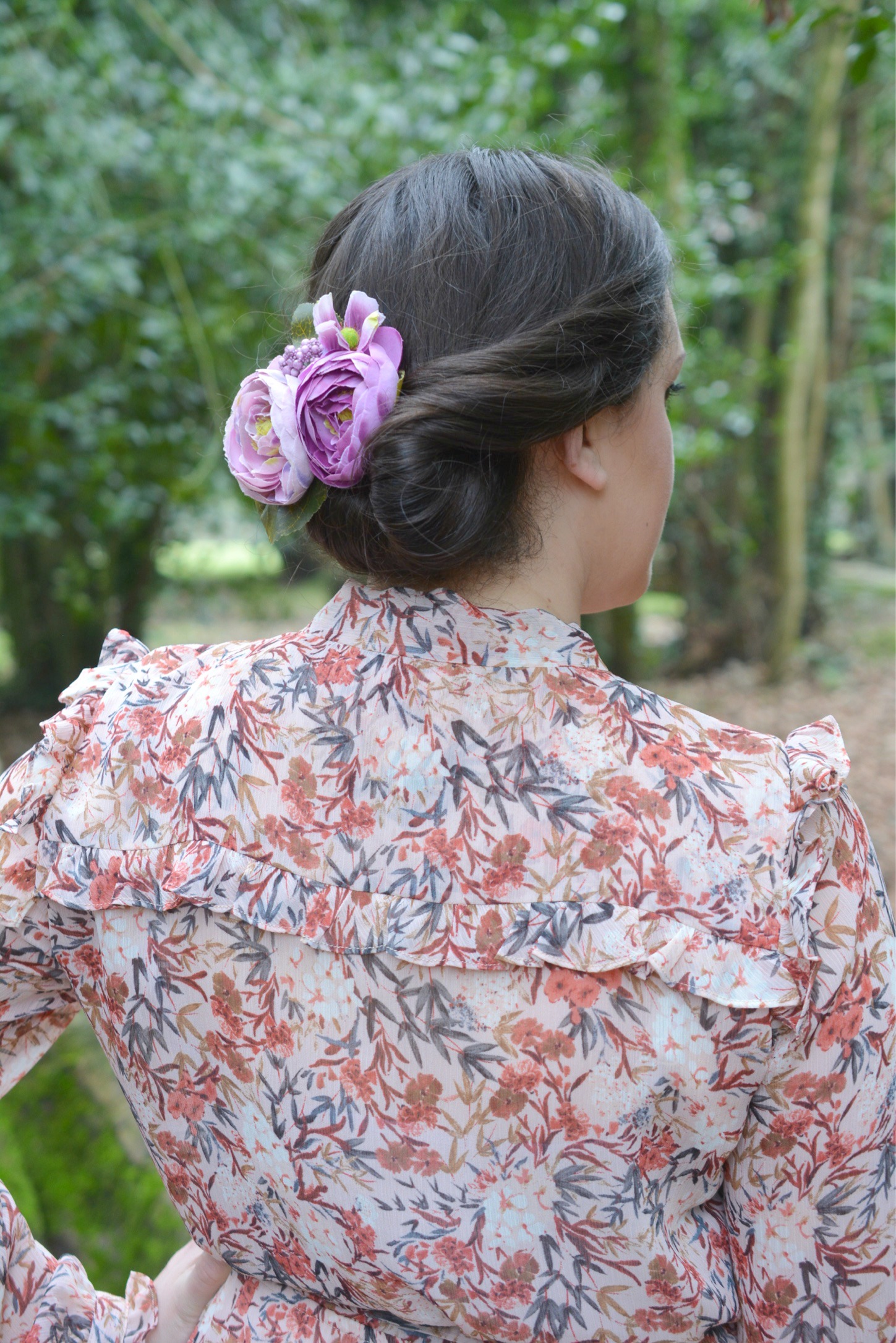 The dress is so easy to wear, with minimal accessories for an effortless seasonal look. As the weather gets warmer, I would wear the dress with wedges and a headscarf for summer evenings.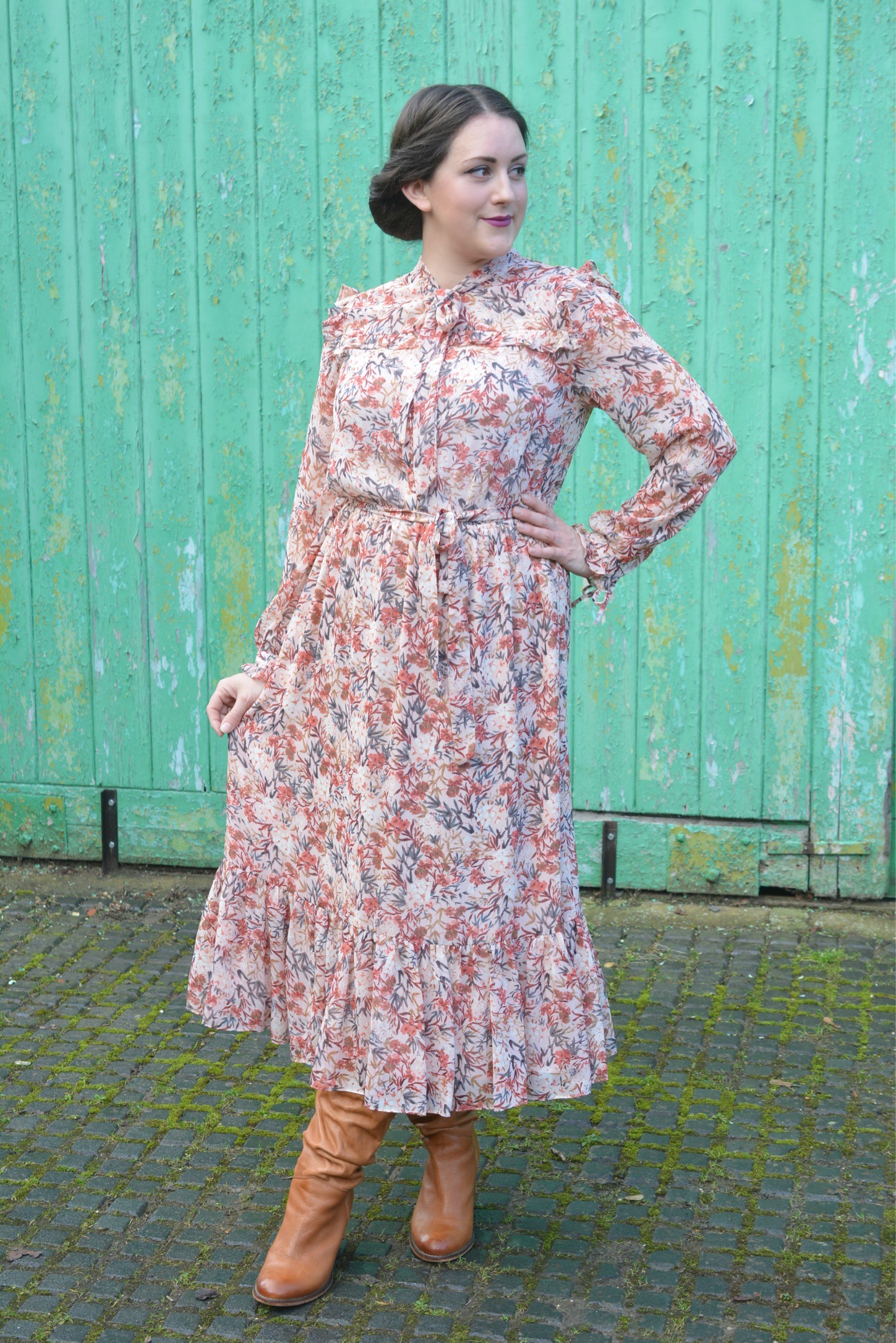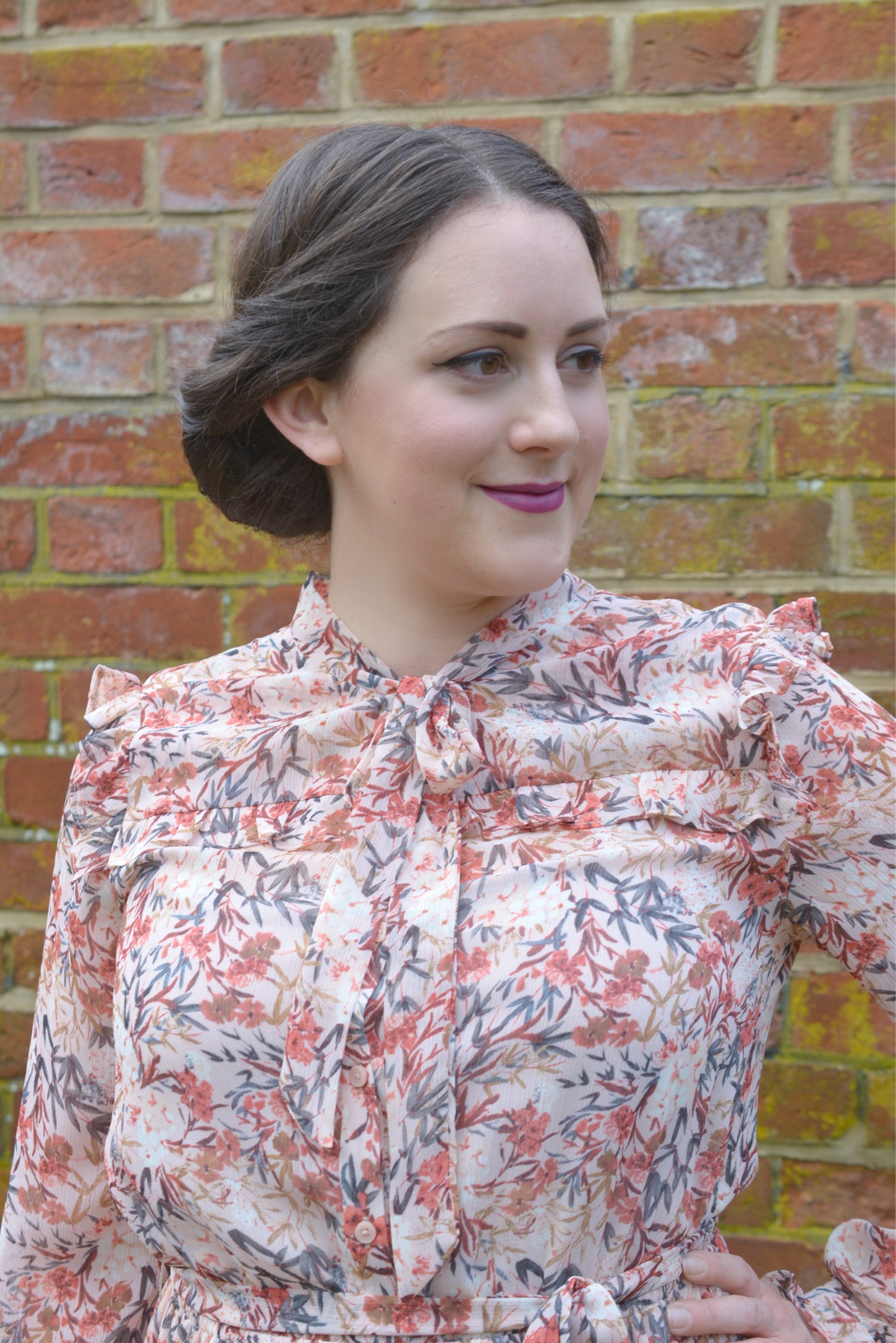 The pink fit and flare dress, has more of a 50s feel, while still having gorgeous modern details. I really like the off-centre concealed buttons and stitched in pleats at the top of the skirt. The super soft cotton makes this a comfortable and elegant addition to my spring wardrobe and the tie details add a little interest to an otherwise simple dress.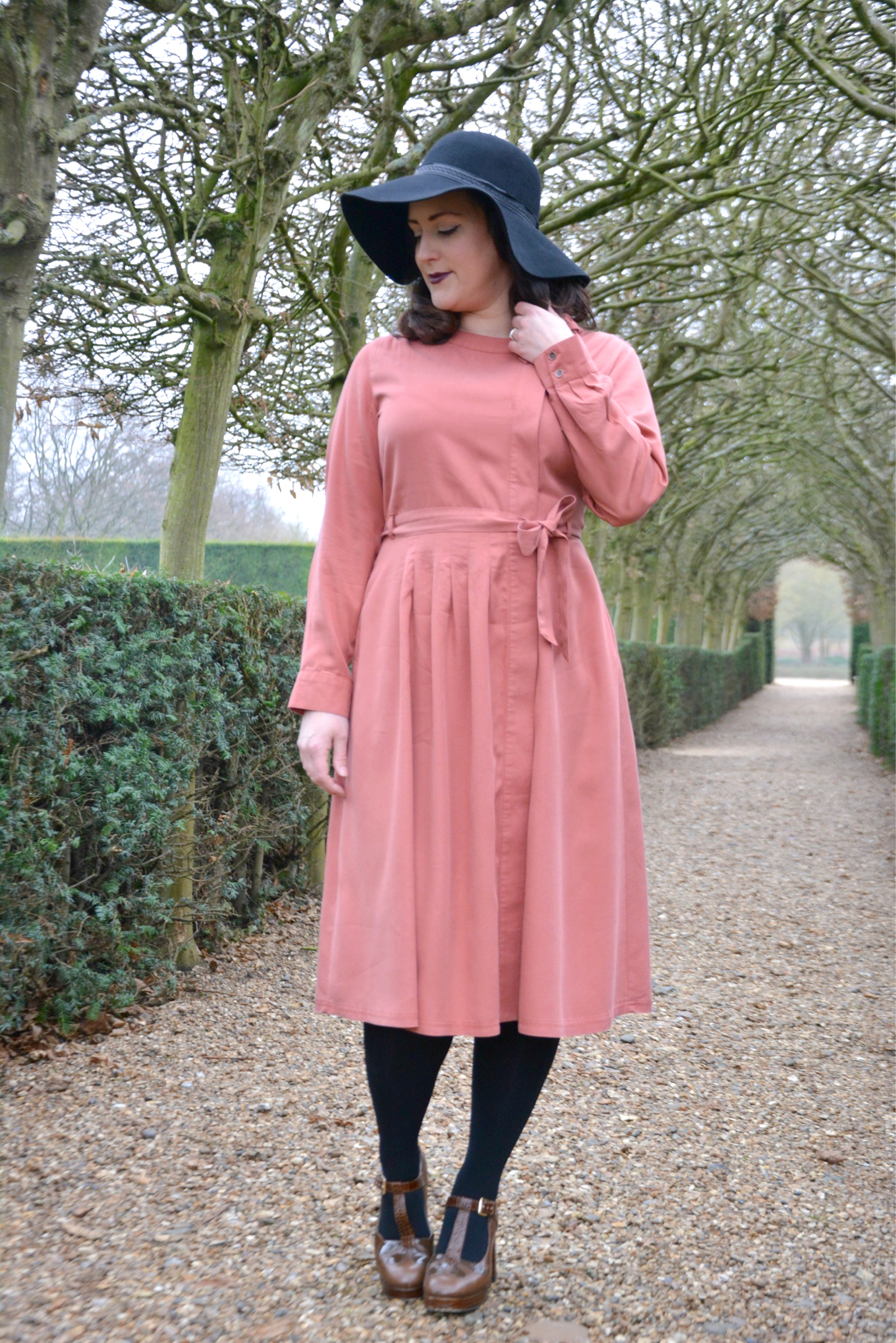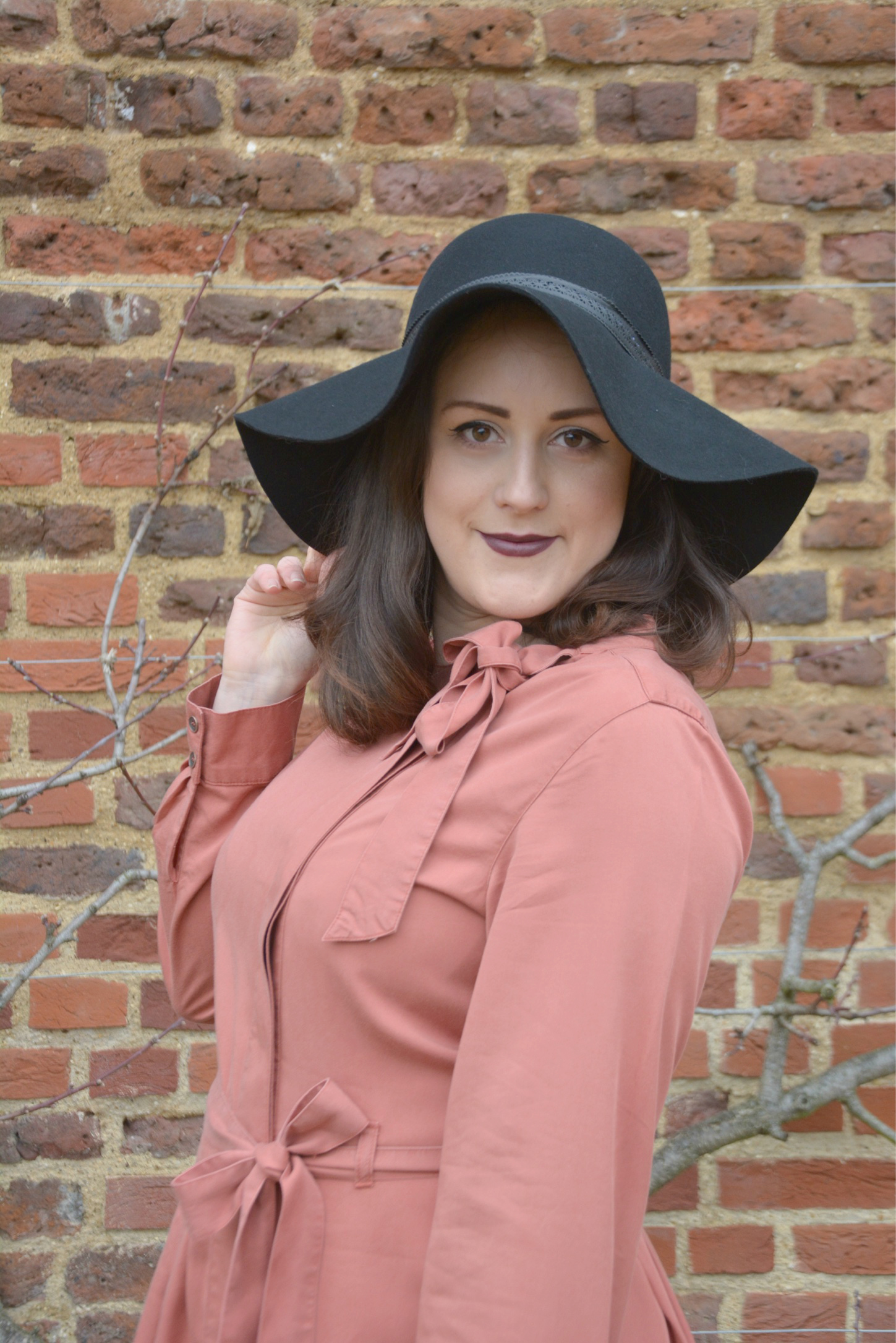 I've worn it here with tights and some retro heels, as it's still quite cold. The simple block colour makes this dress easy to dress both up and down. The dress is the perfect wardrobe staple for me. This one also comes in a denim finish, which would work really well with some casual trainers for a completely different look.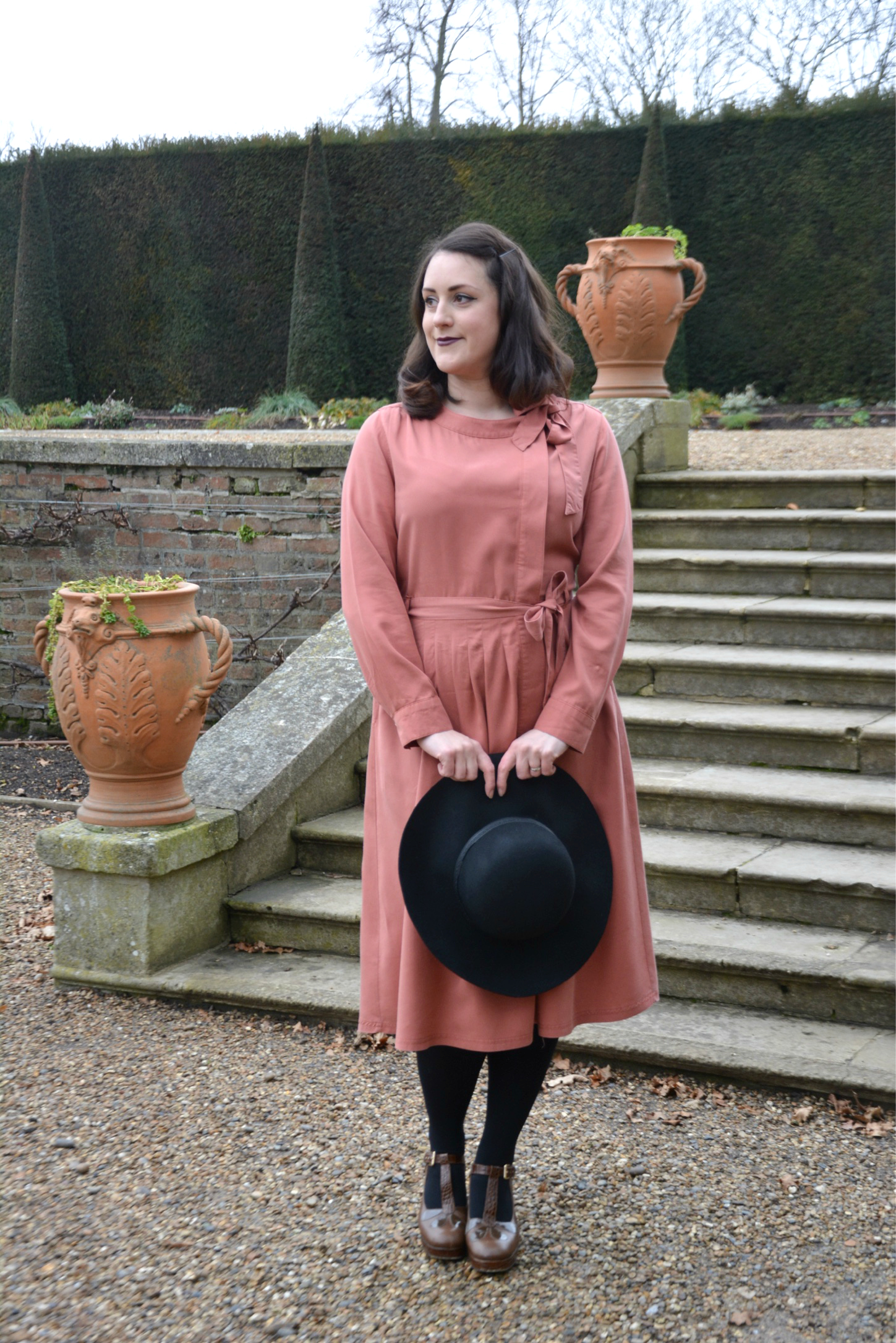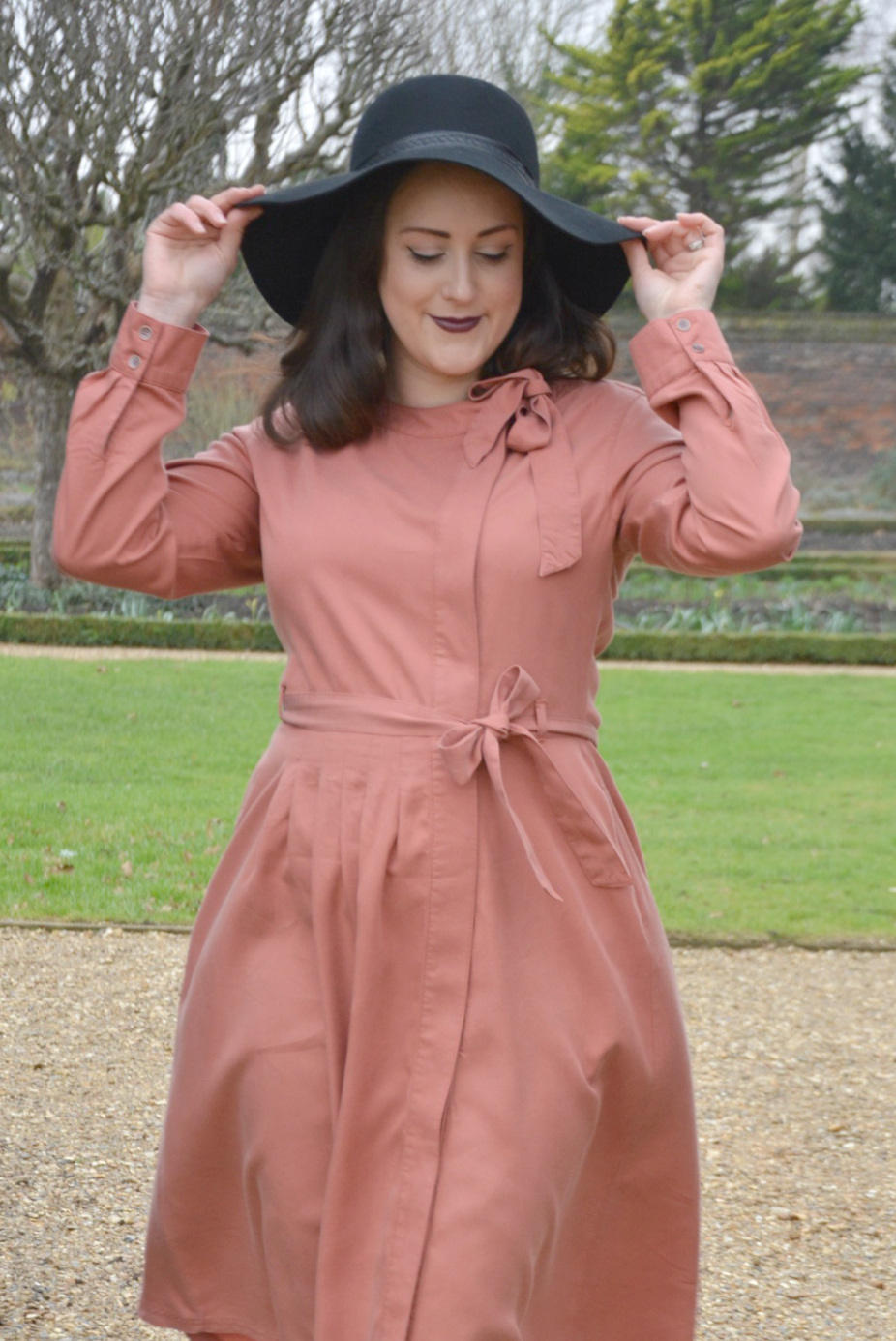 As well as being a blogger I am also a busy mum and I like clothes that work well for both my roles. I usually opt for outfits, which are comfortable and easy to wear, but also stay true to my love of fashion. Both of these outfits really ticked both boxes for me and I can't wait to wear them for trips to our favourite parks, as well as events and busy working days.
Doesn't Catherine look great in our dresses? We're so excited for Spring when we know we can look this great in Spring dresses! Let us know your thoughts below or on Twitter @LauraAshleyUK