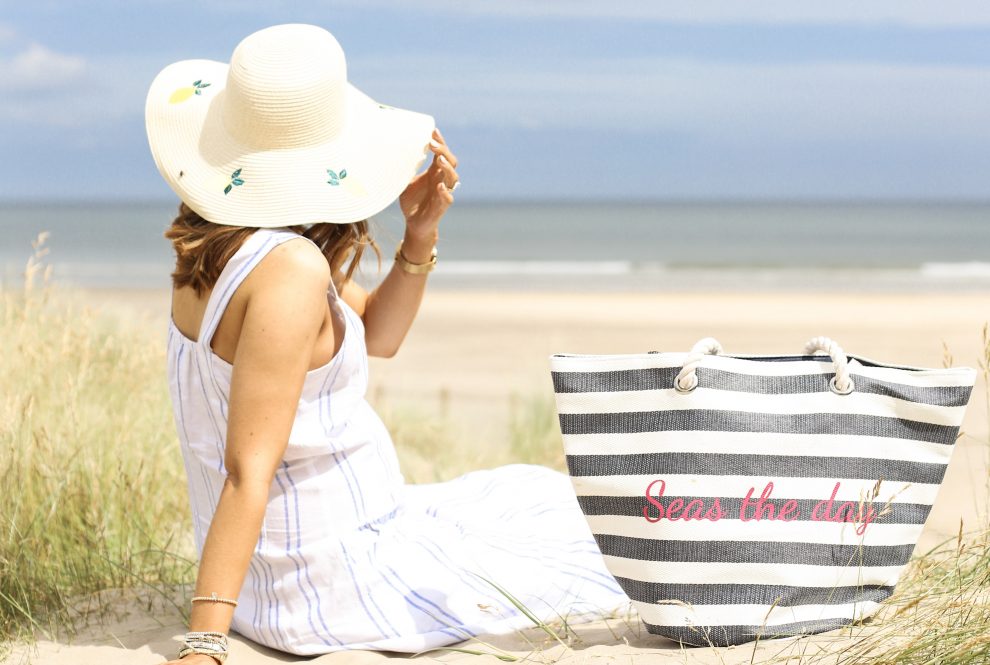 This laid-back look is perfect for a trip to the beach read more
Beach Dressing
Being fashionable and on trend is often a hard task. Making sure you are aware of the latest season's style and refreshing your wardrobe to match can be quite the ordeal. There is however one fashion exception to the rule. Dressing for the beach is all about comfort and laid-back styling which makes it a lot more flexible in the fashion stakes department. Large brimmed hats, linen and cotton dresses and sandals continue to stay popular and can be styled into new beach looks year after year.
To create the ultimate summer outfit we enlisted the help of blogger Anna Corey of Blossoming Birds. To create her easy- breezy summer look she just had to have our striped linen sun dress. Easy to accessorise, this versatile linen dress was perfect for a day at the beach.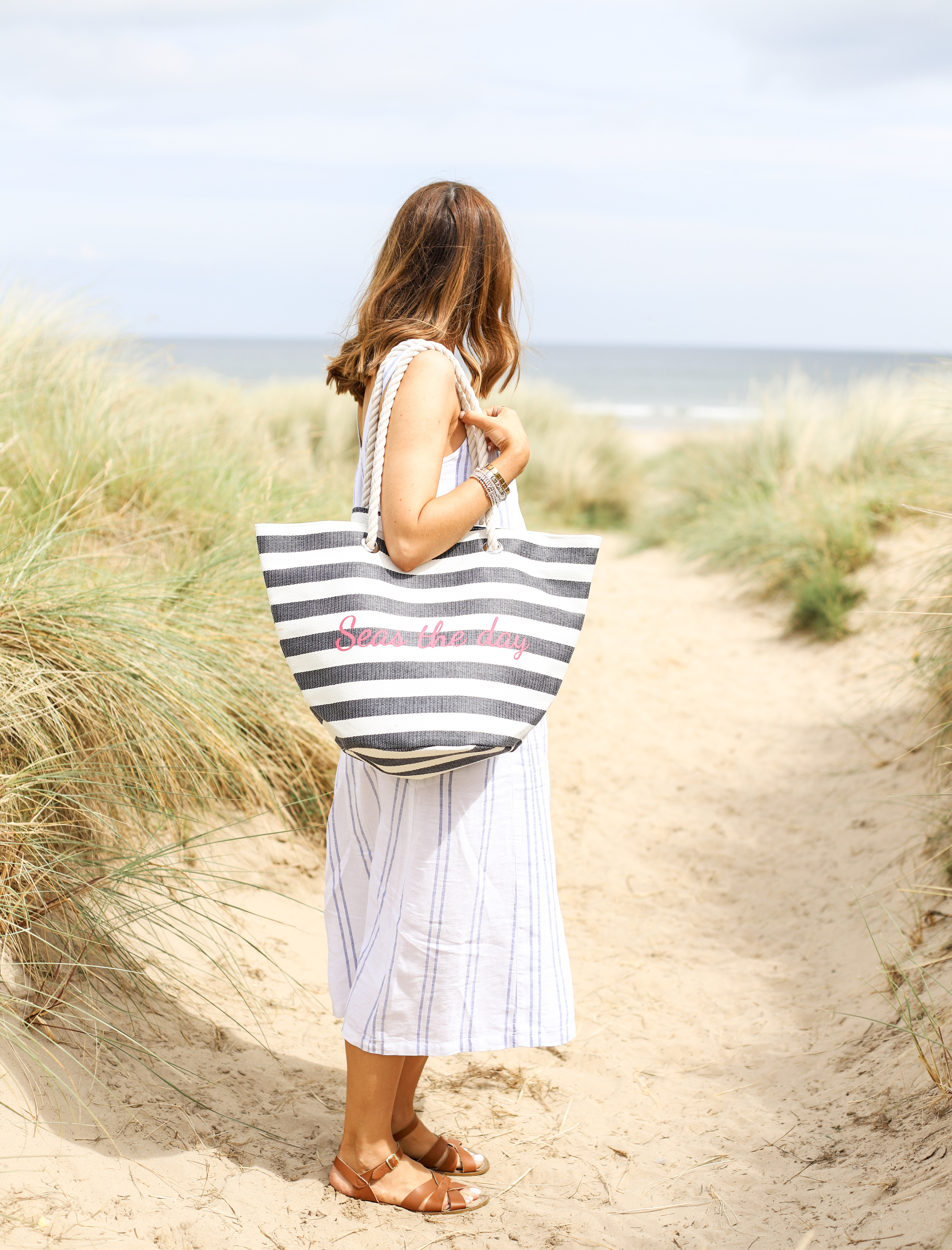 Seas the Day
You would be forgiven for not believing me when I say that these pictures were taken on the beach in Northern Ireland as this summer so far has a lot to be desired, however when the sun decides to come out there's no time to hang around!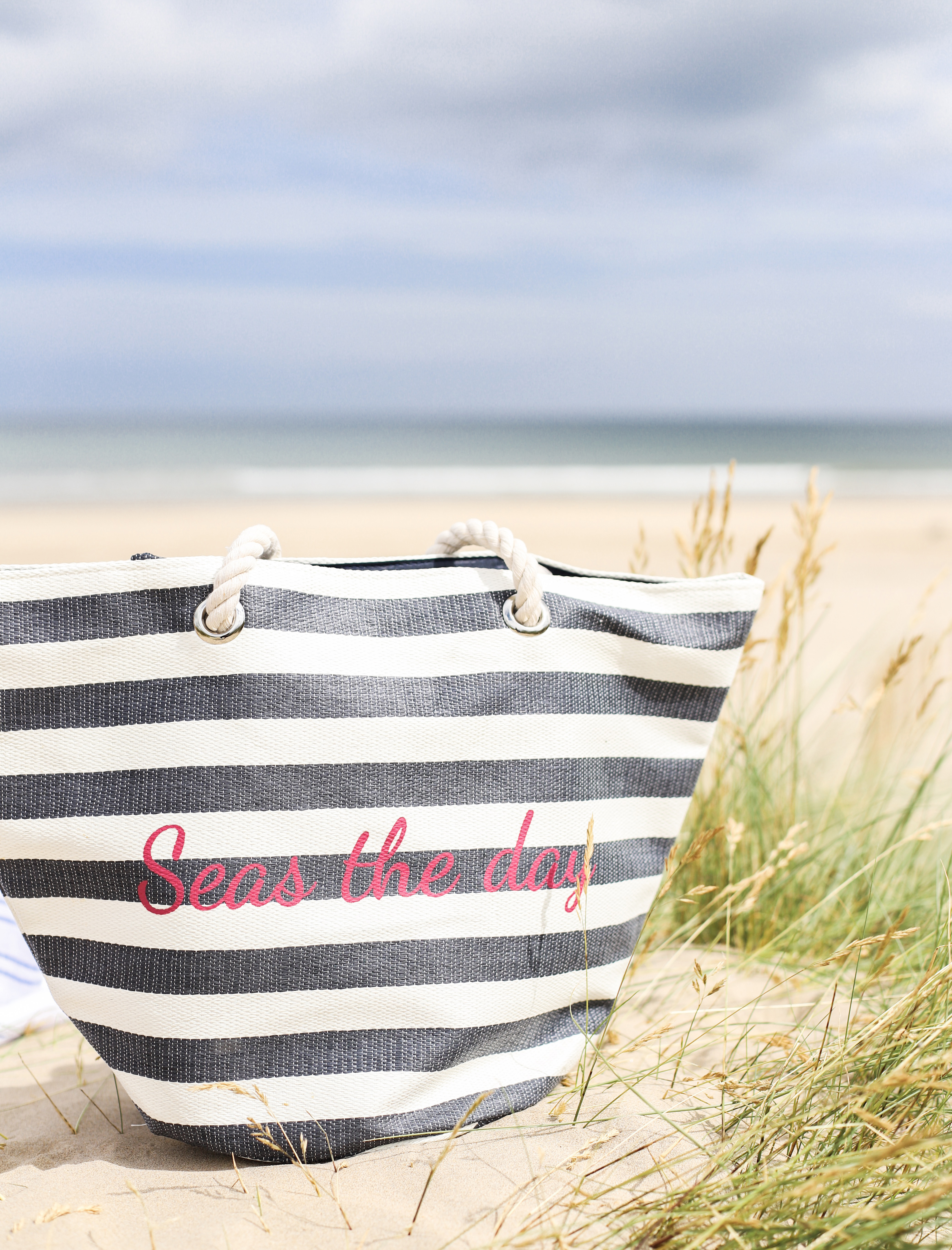 Beach bag at the ready and an impromptu trip on a Saturday morning stopping for coffee on the way.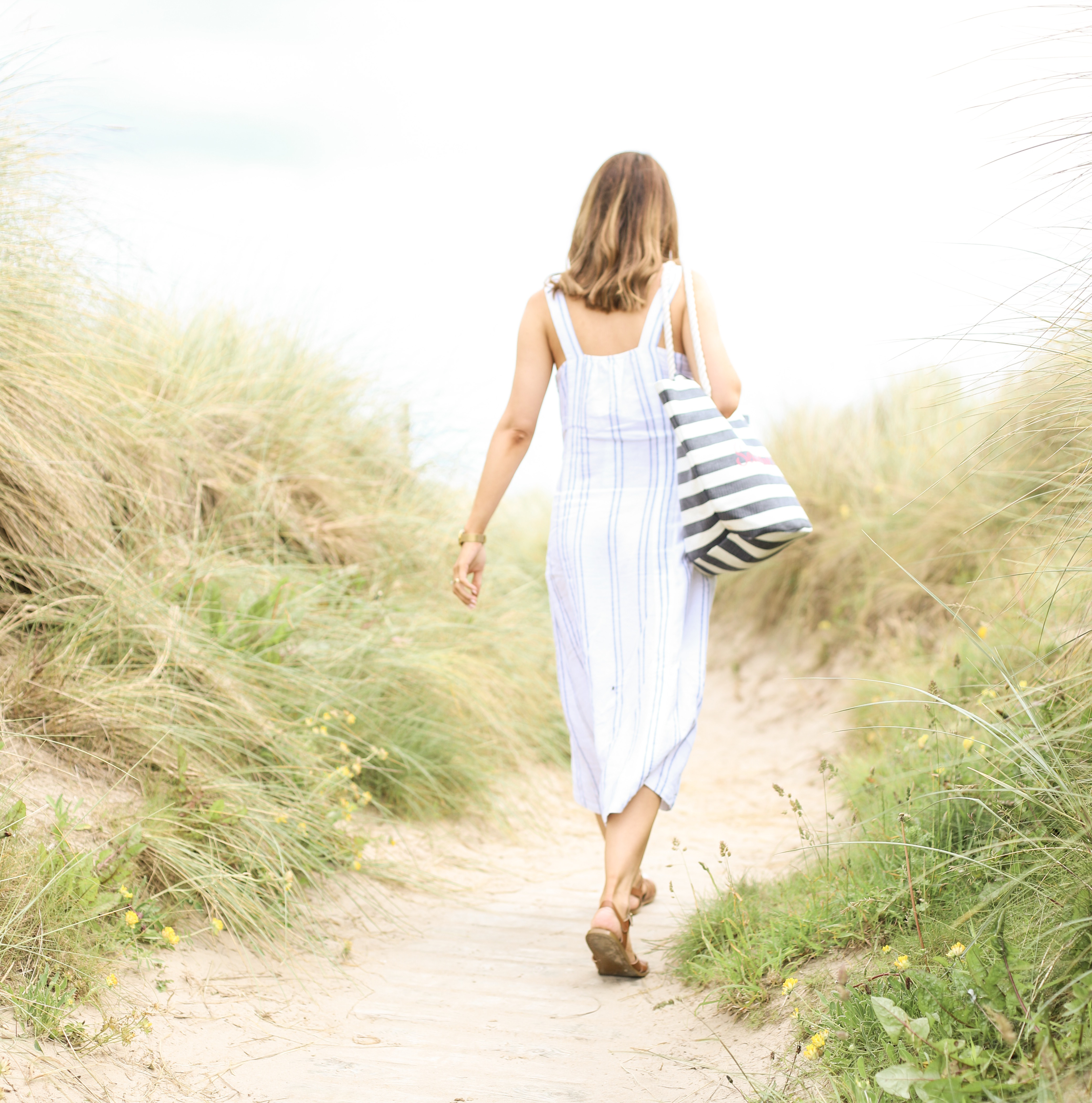 I love this striped linen dress from Laura Ashley and reminds me of a dress that my mum has had for years, it's is a staple in her holiday wardrobe as it's a timeless classic. The a-line shape means that it works well with my expanding bump but as I get my normal size I know it will be worn next year too.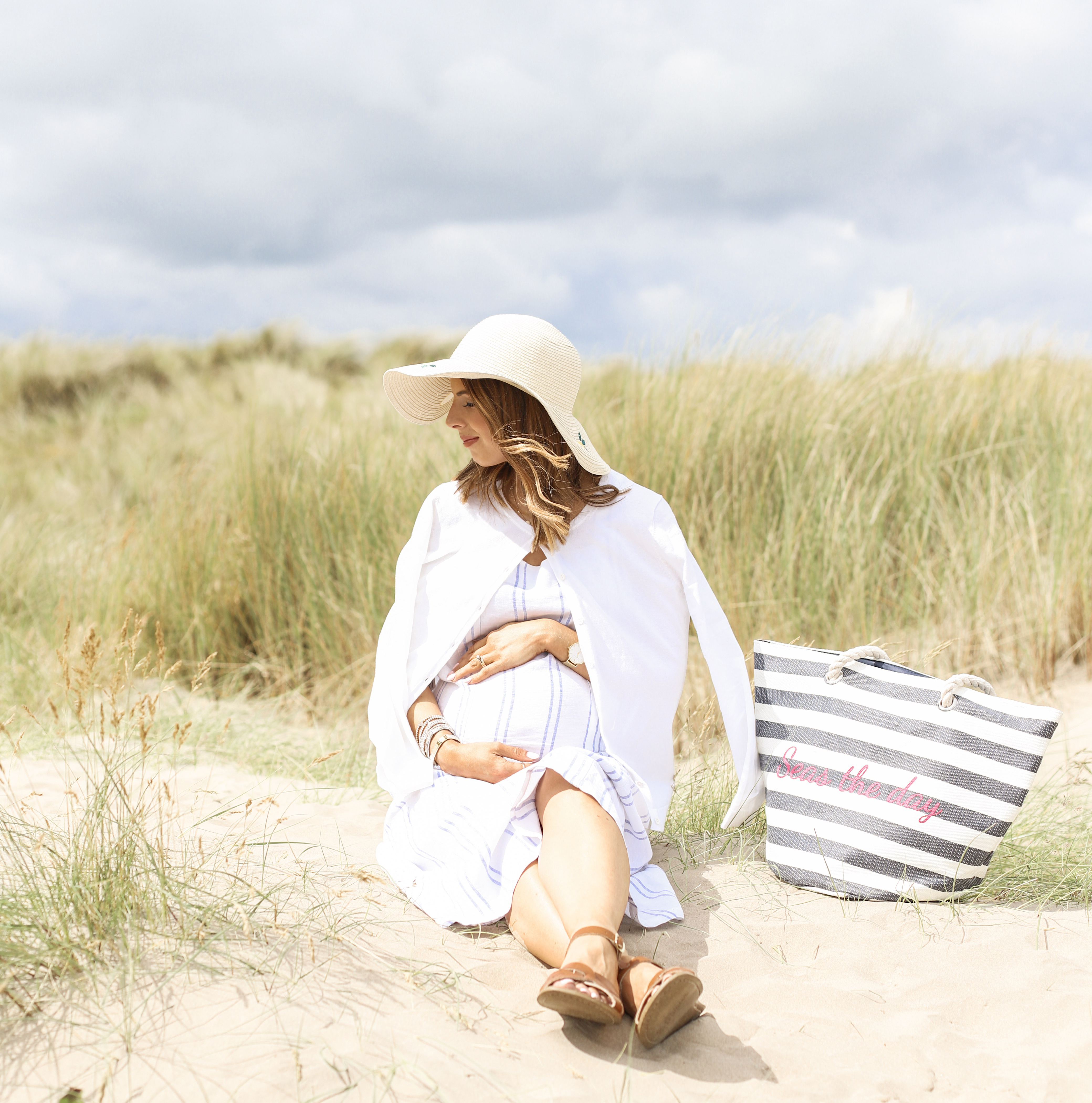 The light linen means that it's perfect for warm climates but as I was packing for the Northern Irish weather a light white cardigan to pop on or throw over my shoulders was a must.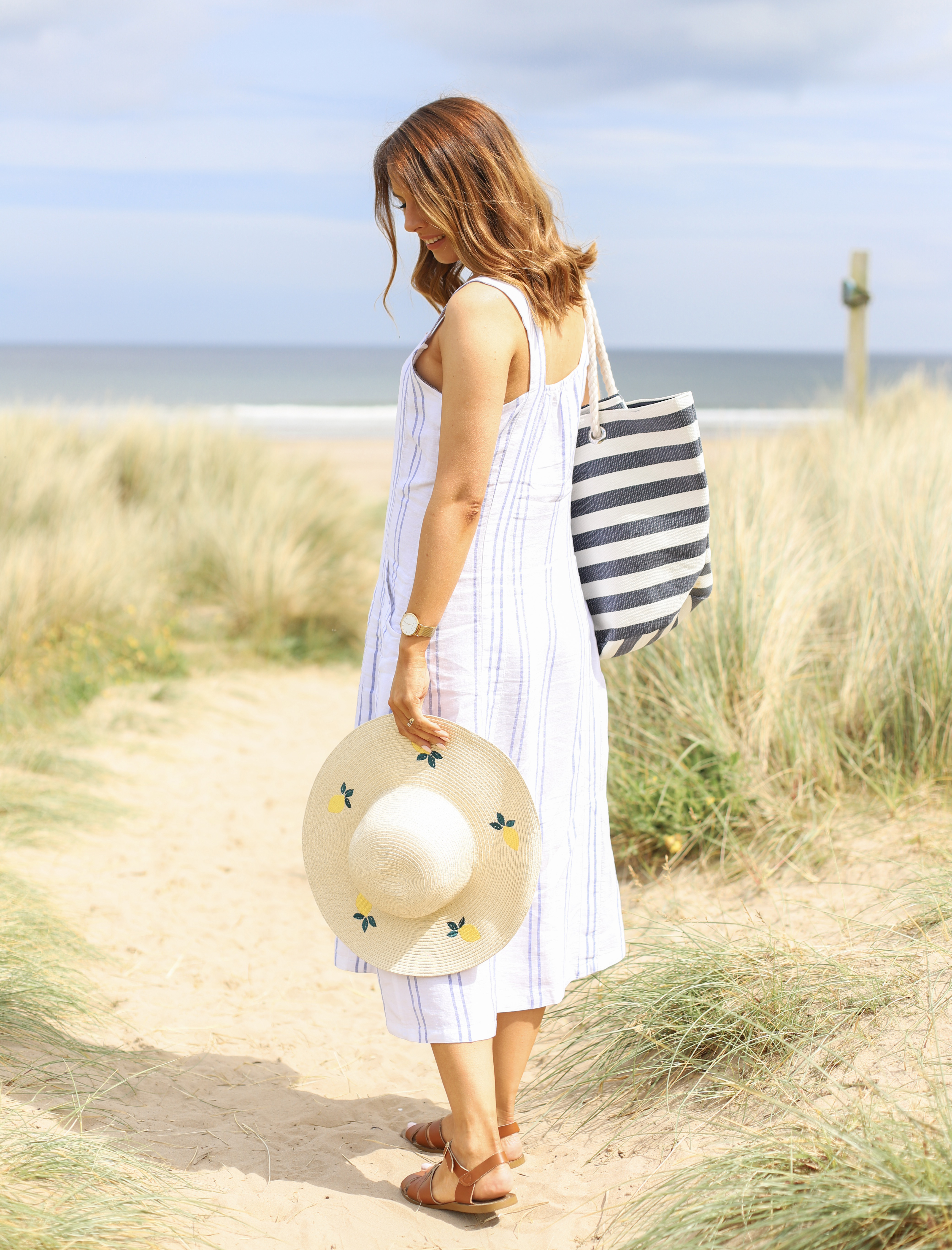 I loved this beach bag and pouch with the very appropriate play on words 'Seas the Day' and it's exactly what we did.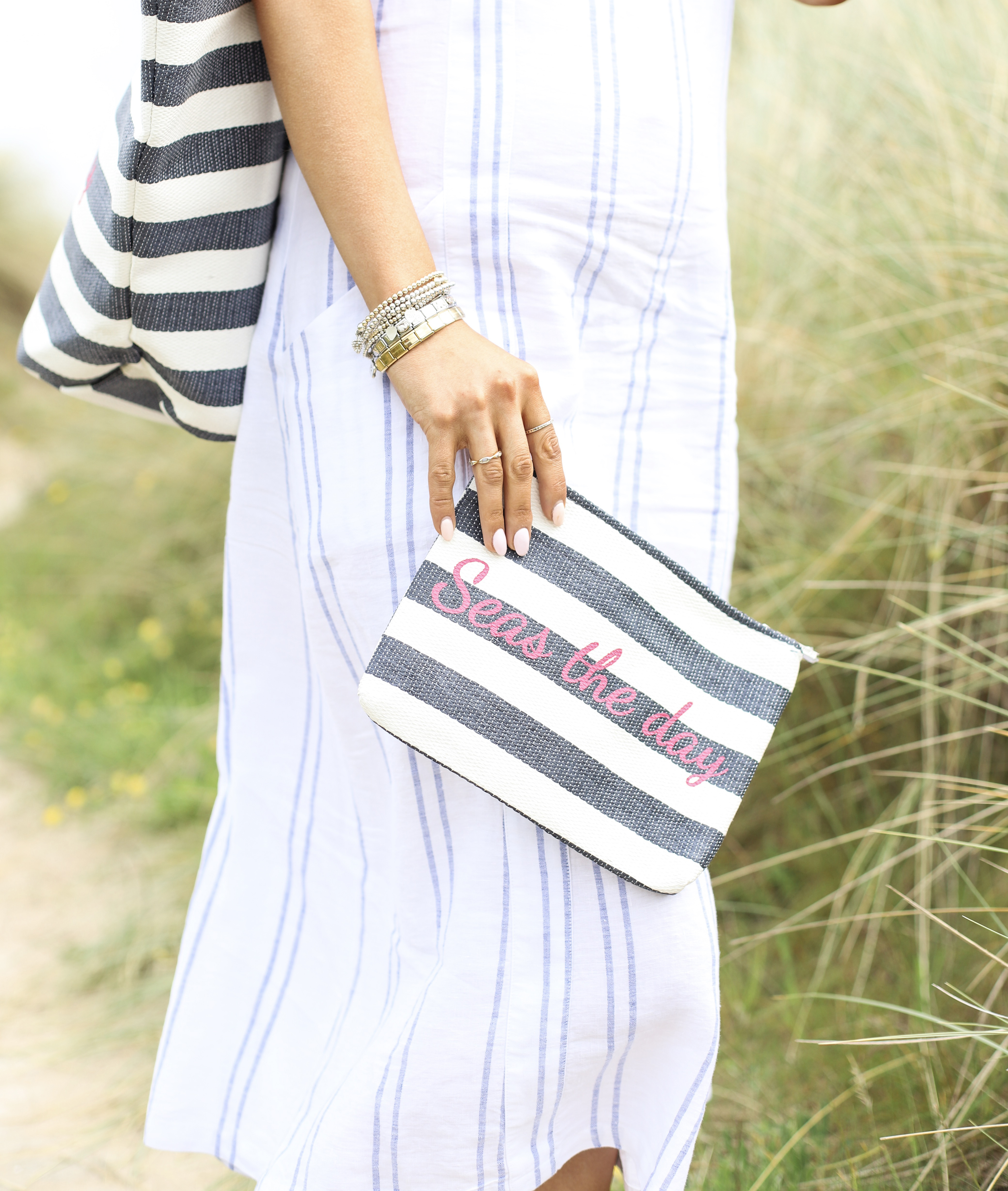 The beach bag is very roomy for towel, sun cream, shawl and any essentials. The pouch compliments it really well and is great for keeping items like your phone, passport and a lip balm handy on holidays. The pouch would also be great used as a clutch bag for the evenings also.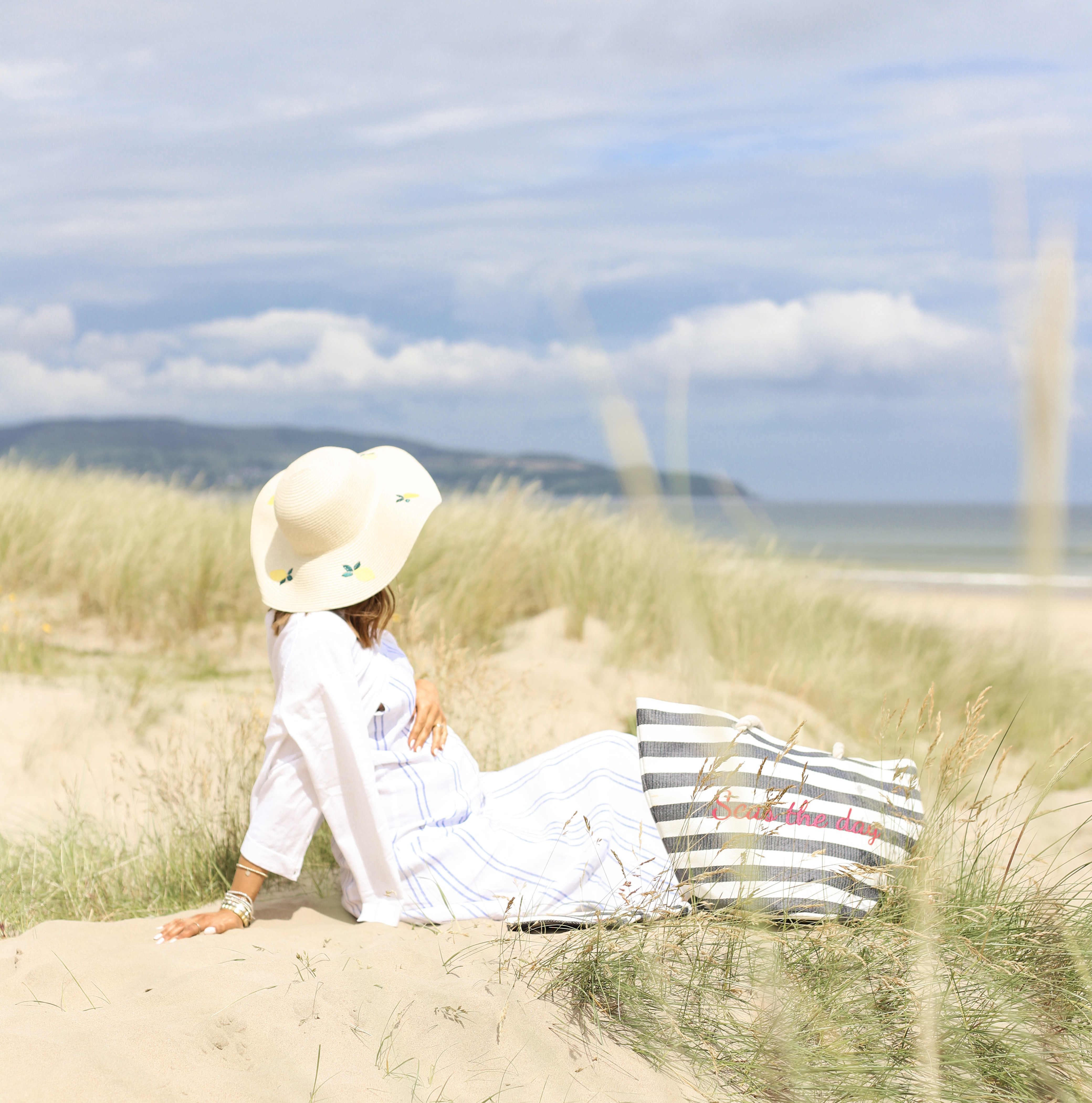 Finally I couldn't resist the gorgeous Lemon accessories especially this hat and pair of earrings. The floppy sunhat is great for keeping the sun out of your eyes and also making the simplest of outfits look very chic. A floppy sunhat and big sunglasses by the pool is an effortless way to look glam or in my case as glam as you can get with two little ones and zero make up effort when on holiday.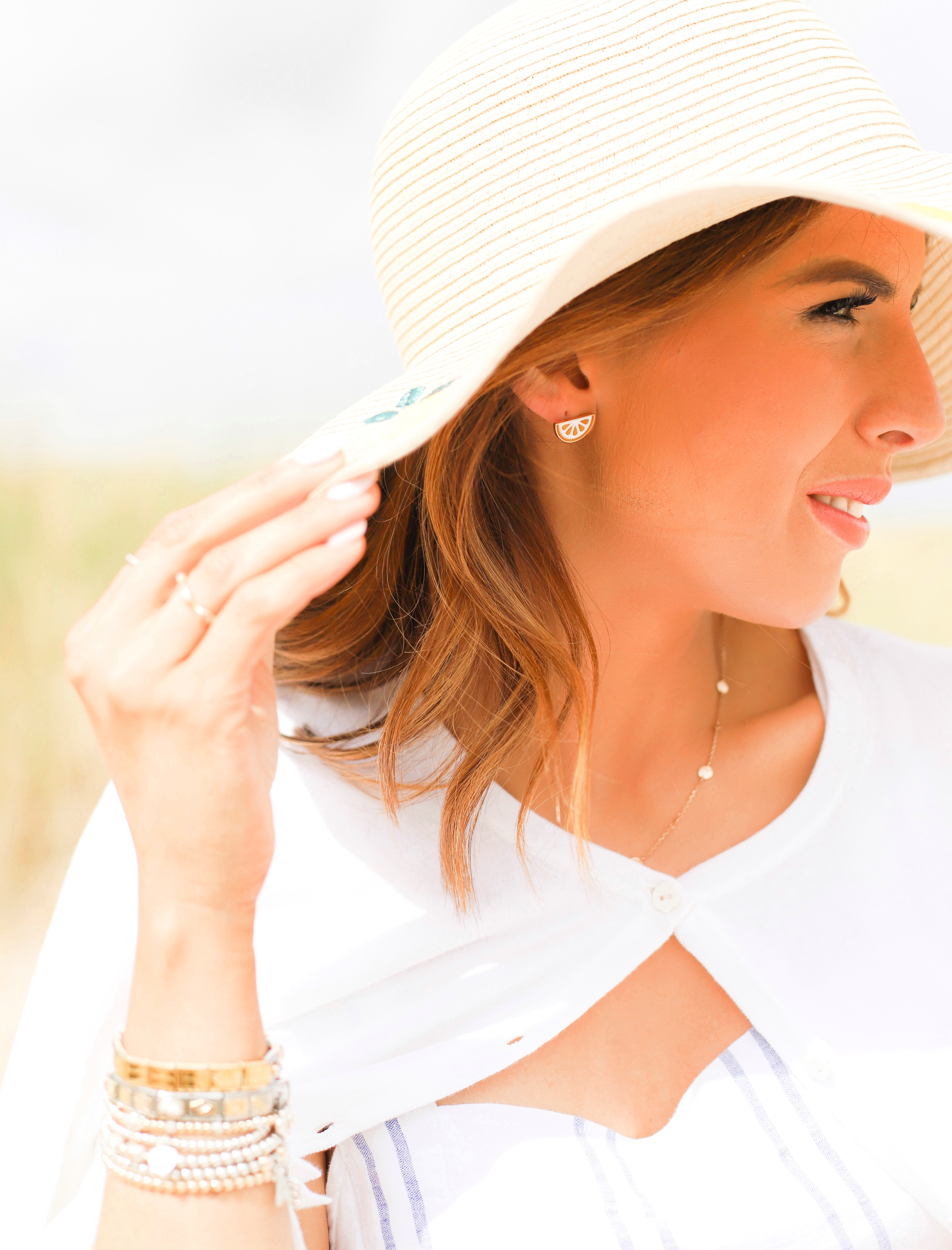 Some great pieces for tropical locations or an impromptu trip to your local beach, either way they shout summer and bring a little bit of sunshine to an outfit.
I hope that whatever you are up to, you have a great summer!
Anna x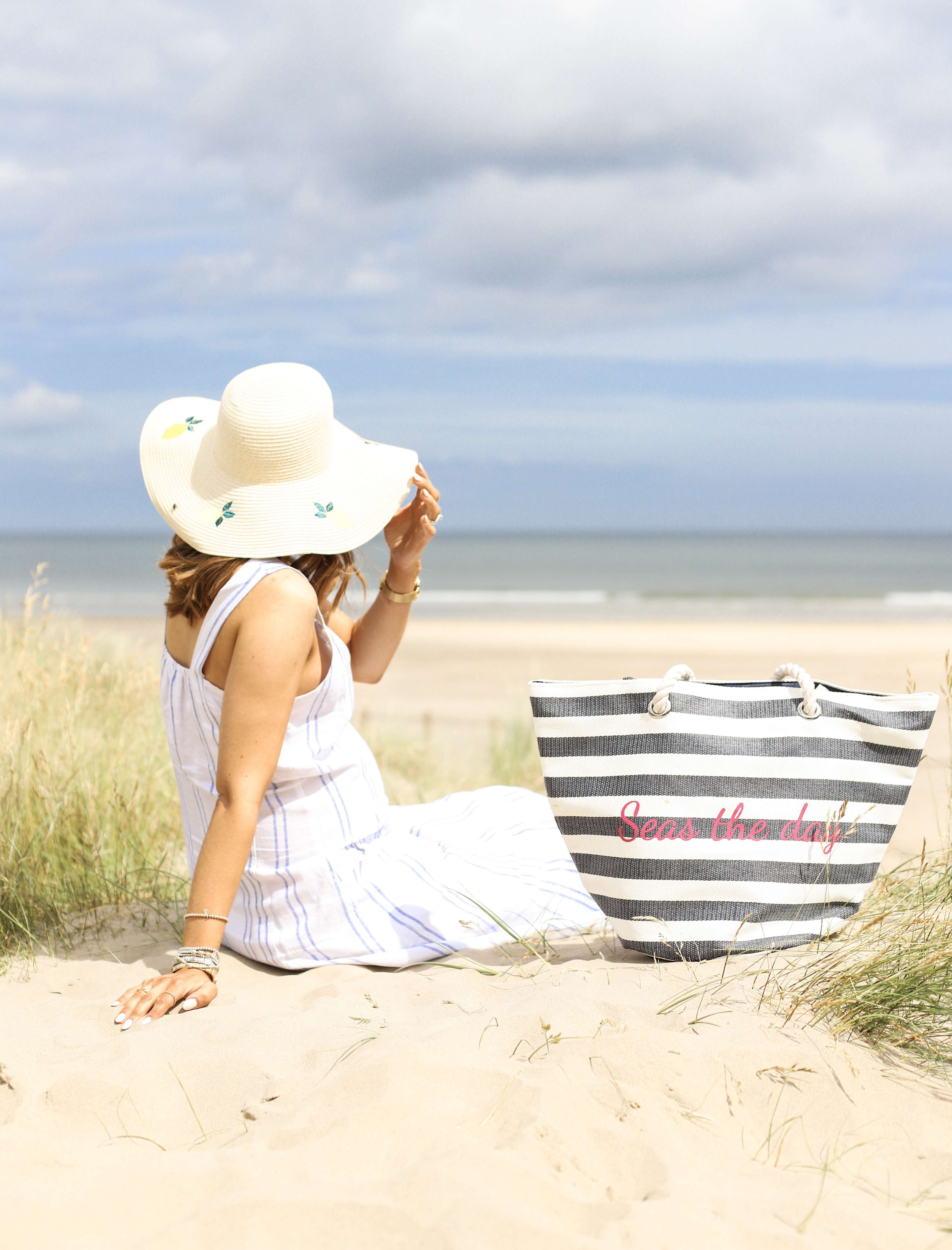 Have you been out for a beach day yet? Let us know what your dream beach location is in the comments below.