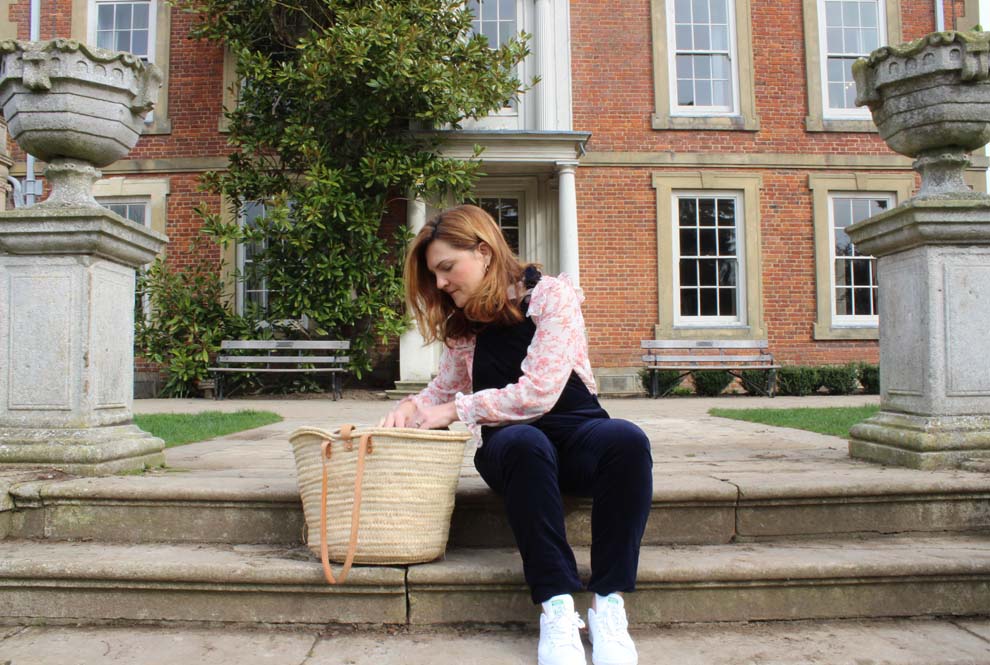 Get a relaxed look with our new season dungarees... read more
We all have those days when we want nothing more than to feel and look comfortable in our outfit of the day. So it's best to have a few staple items in place to turn to when you want to feel more off duty. The fabulous Antonia from Tinker Tailor Online shows us how our new corduroy dungarees have become her key relaxed fashion item and we love how she's styled them…
Off-duty moments are hard to come by in such a connected and fast paced world. Taking time out is something I struggle with all the time. Juggling family life with freelance work means that I schedule pretty much every minute of every day but somehow, having downtime and being off-duty just slips to the bottom of the to-do list. Finding a better work-life balance is a constant battle but when I finally do allow myself some time off, I know exactly what I want to do and what I want to wear.
I like to keep things simple, a walk in the woods – my pre-teen daughters always groan at this suggestion – an early morning wander around the market to shop for flowers and croissants and a non-negotiable stop for tea, coffee and cake is all I need to make me happy.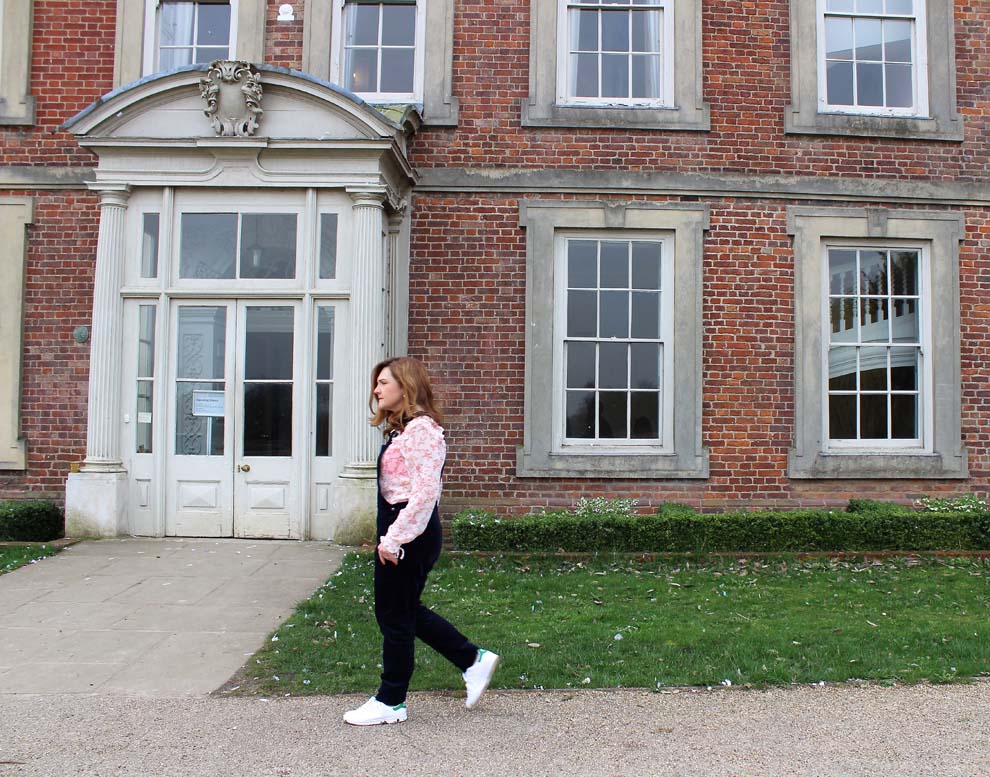 What I wear on these occasions is important to me, being off-duty doesn't necessarily mean old jeans and trainers – although there is definitely a place for them in my life! If I've had a quiet week working from home I sometimes take the opportunity experiment with clothes and try out new looks at the weekend.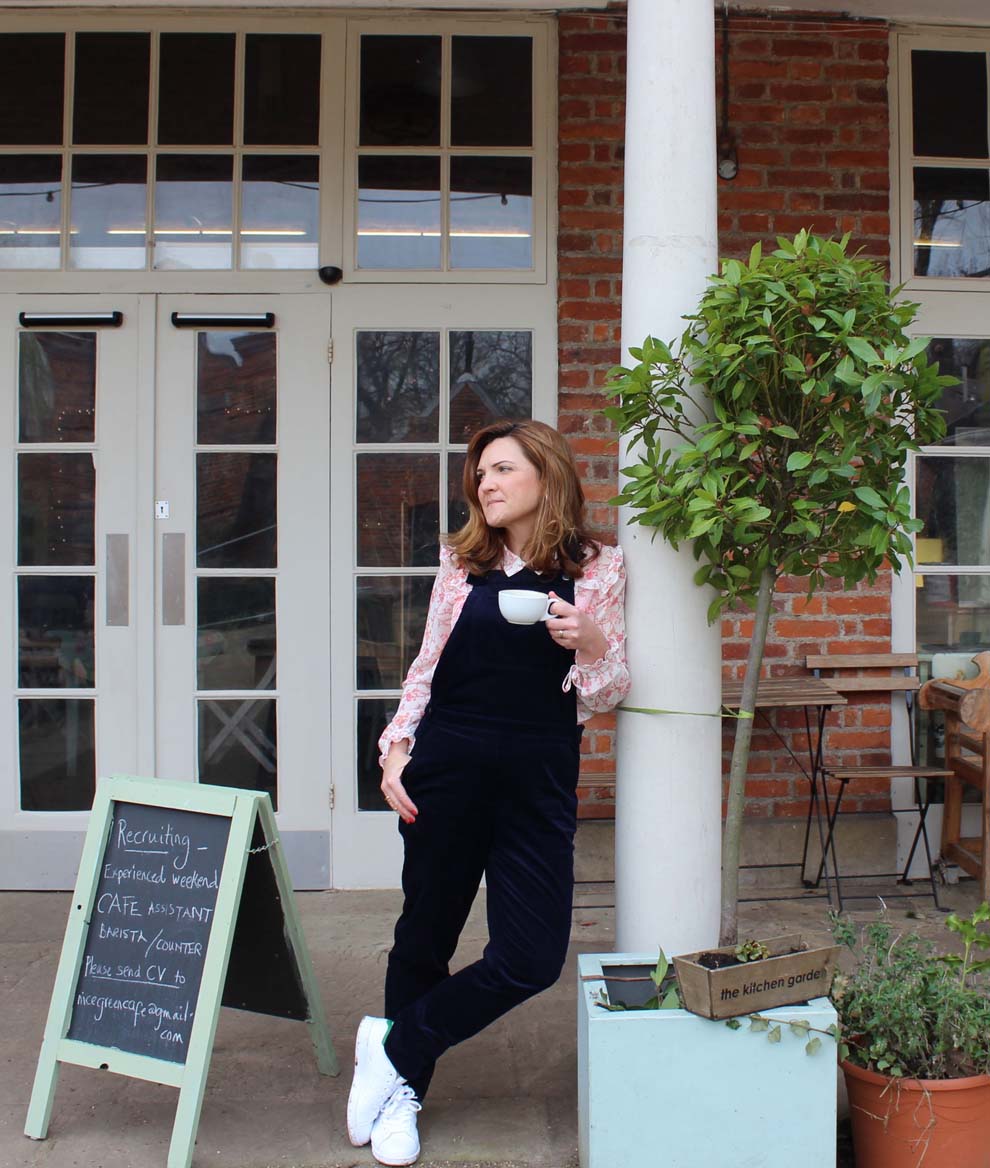 These corduroy dungarees have been a brilliant addition to my wardrobe. The fabric surprisingly is soft and light and the fit is generous too so you might want to size down. They come in navy which just so happens to be one of my favourite colours. Navy is chic and sophisticated, it's softer and more forgiving than black and transitions effortlessly from daytime to evening.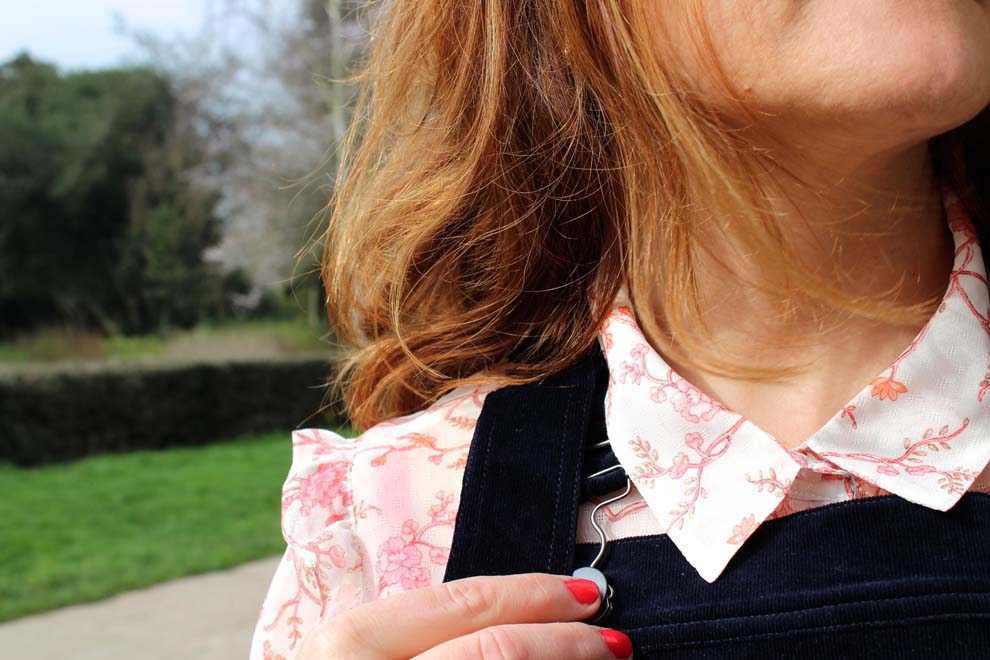 There are so many ways in which you could style dungarees but a pretty blouse – think lace and frills – or a classic Breton are my preferred options. On this occasion, I chose a floral print blouse with ruffles that gives a little nod to spring.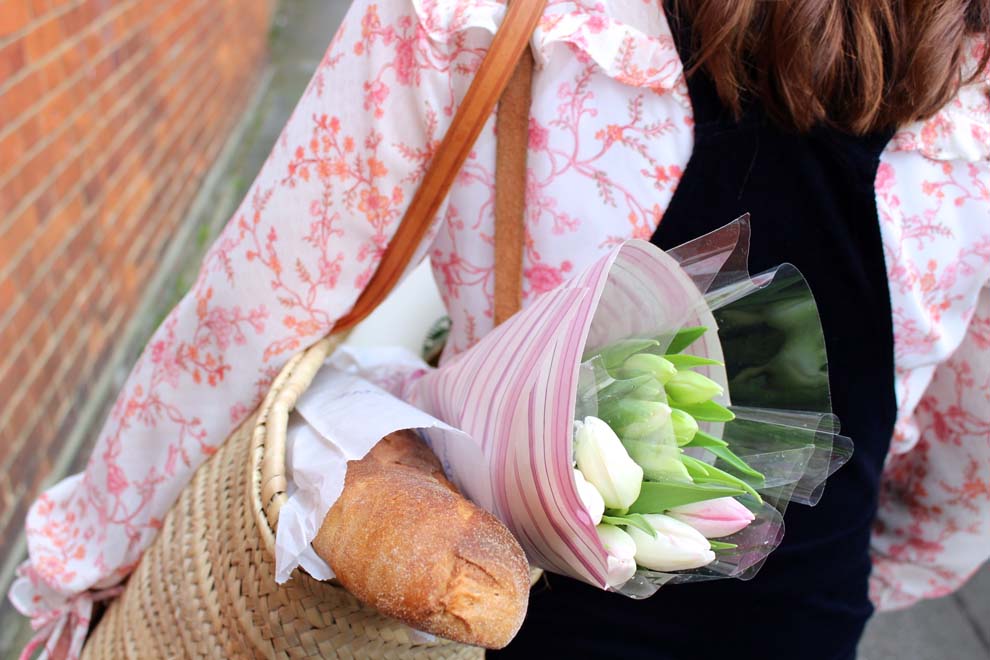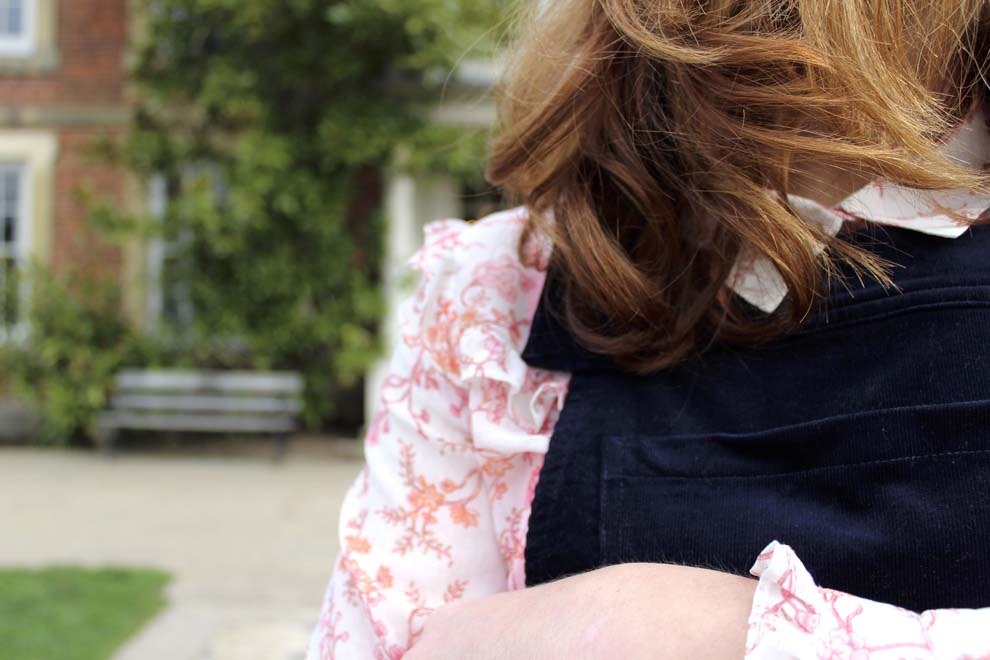 I fell in love the whimsical floral print which is pure vintage Laura Ashley and such a great look, both ruffles and florals are popular trends this season. This blouse is a terrific trans-seasonal piece to have in your wardrobe. Wear it with a chunky knit cardigan on those bright but chilly spring days and simply remove the extra layer as the days grow longer and warmer. I particularly like the attention to detail on this blouse in the form of delicate ruffles on the cuffs and around the shoulders. Again there are so many styling options here, wear with a pencil skirt and heels for an evening out or team with tie-front high waisted trousers for work.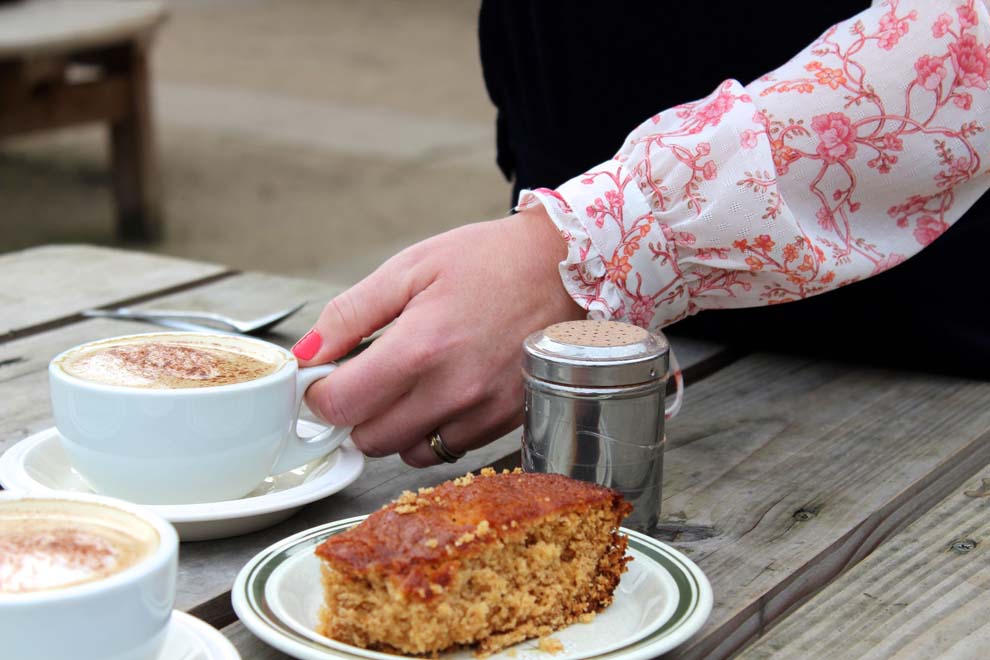 The juxtaposition of the utilitarian dungarees against the feminine top is what really makes this look work for me. It feels relaxed and fresh, perfect for slow paced weekends.
That's my off-duty look for spring sorted, what new items are you looking forward to wearing? Are you a fan of dungarees and floral prints?
Antonia x
What do you wear for your off duty days? Let us know below or on Twitter @LauraAshleyUK