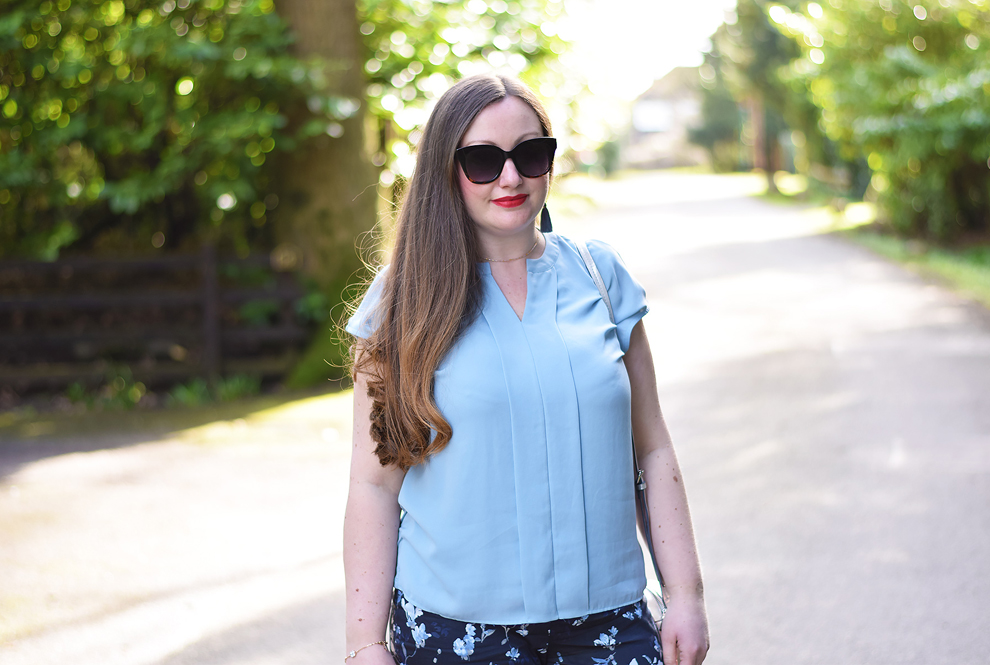 Be inspired by our new season occasionwear read more
The time has come again to prepare your occasionwear for the spring summer season and ensure you're looking your best for that event so lucky for us the lovely Gemma from Jacquard Flower returns to style a couple of our new season occasion pieces…
Hi I'm Gemma from the Jacquard Flower Fashion Blog and I'm so happy to be blogging here at Laura Ashley today sharing a pretty blue floral trousers outfit from the Occasionwear Collection.
The season of spring and summer events is upon us and when thinking about Occasionwear I often think of dresses, but trousers work just as well for occasions like weddings, the races or even a garden party. In fact this outfit that I'm sharing today makes a great choice for any summer event or occasion whilst still being very wearable as a spring summer outfit after the event too. I always have multiple uses for an outfit in mind when purchasing my own wardrobe, as I love to be creative with my wardrobe and maximise the different ways that I wear my clothes.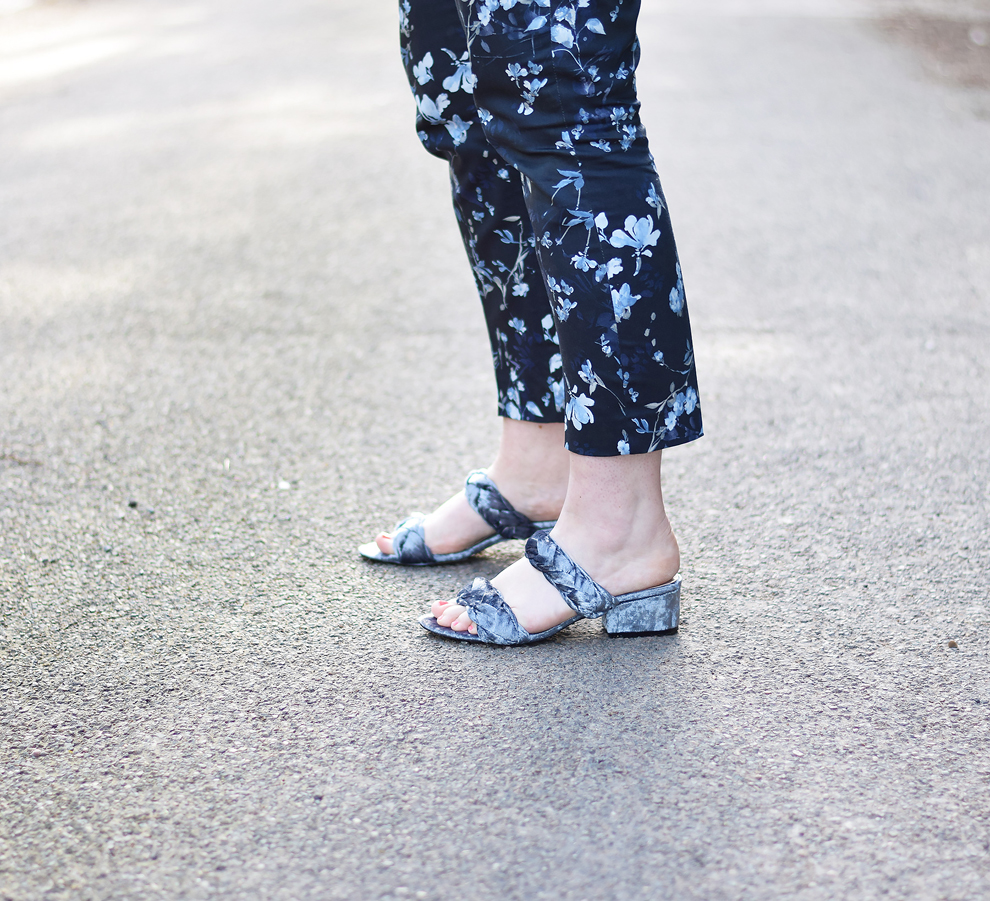 The Forget Me Knot Cafe Trousers are a wonderful floral trousers choice for the spring summer season, as you could pair them very easily with a t-shirt and straw bag for a casual on-trend summer look after your event. They are really easy to wear and flatteringly cut.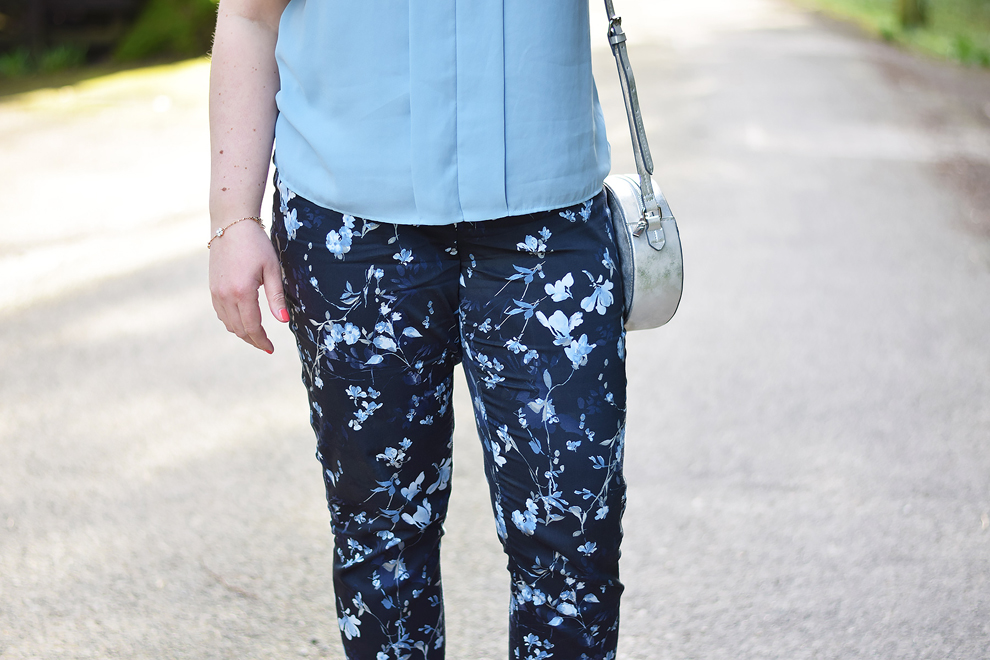 The Blue Woven Pleat Front Top would be great for the office in the summer or dressed with jeans and sandals. I love that this top has some stretch, which makes it a really comfortable choice.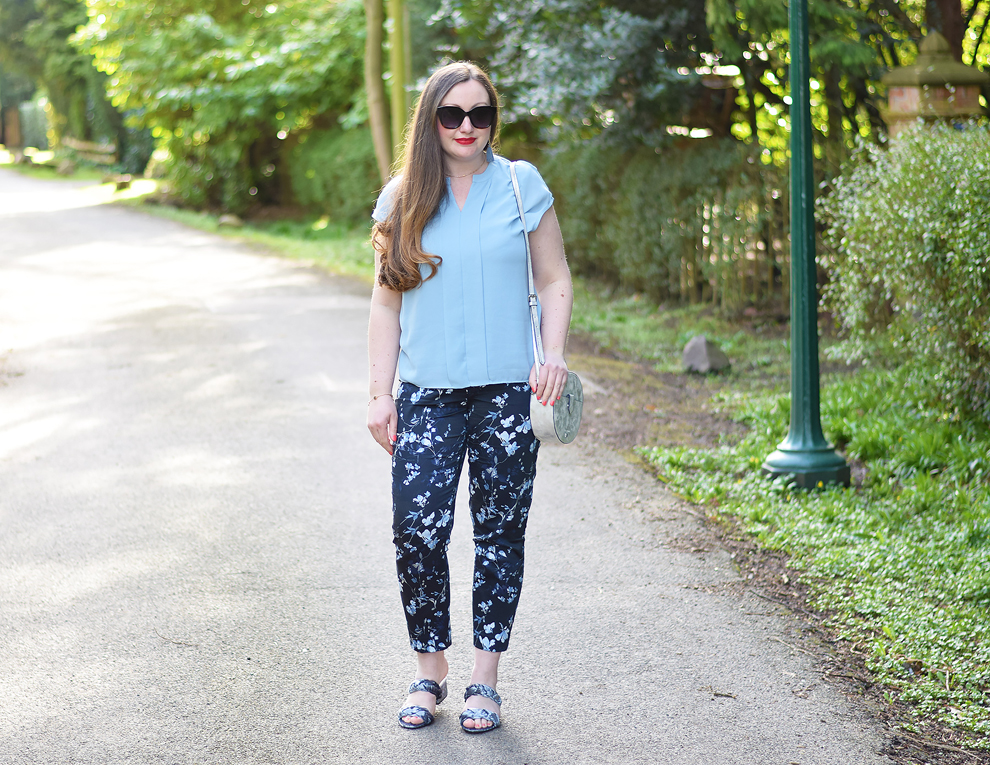 I styled my occasion wear outfit with the Laura Ashley Round Crossbody Bag in silver, some of my own silver velvet sandals with a small heel and come statement tassel earrings.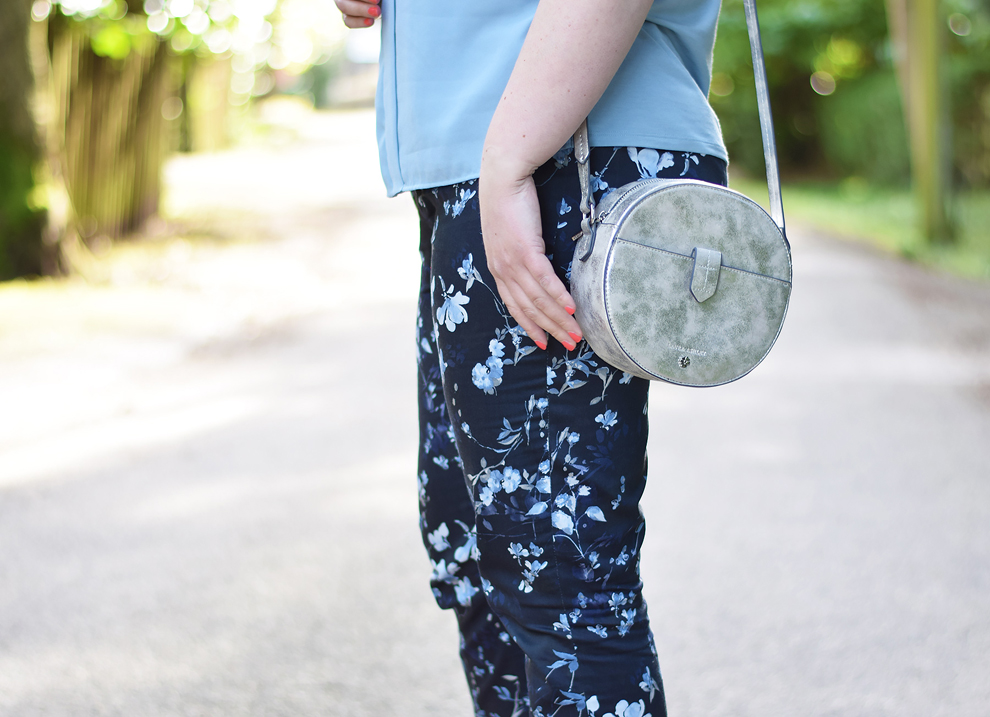 I love the cool blue and silver tones in the summer months. It's a really fashionable statement to match your outfit completely in different or the same shades of a colour like the blues in this outfit. This silver bag is also a really versatile piece that could look great as an everyday summer bag to elevate your looks with jeans and dresses alike.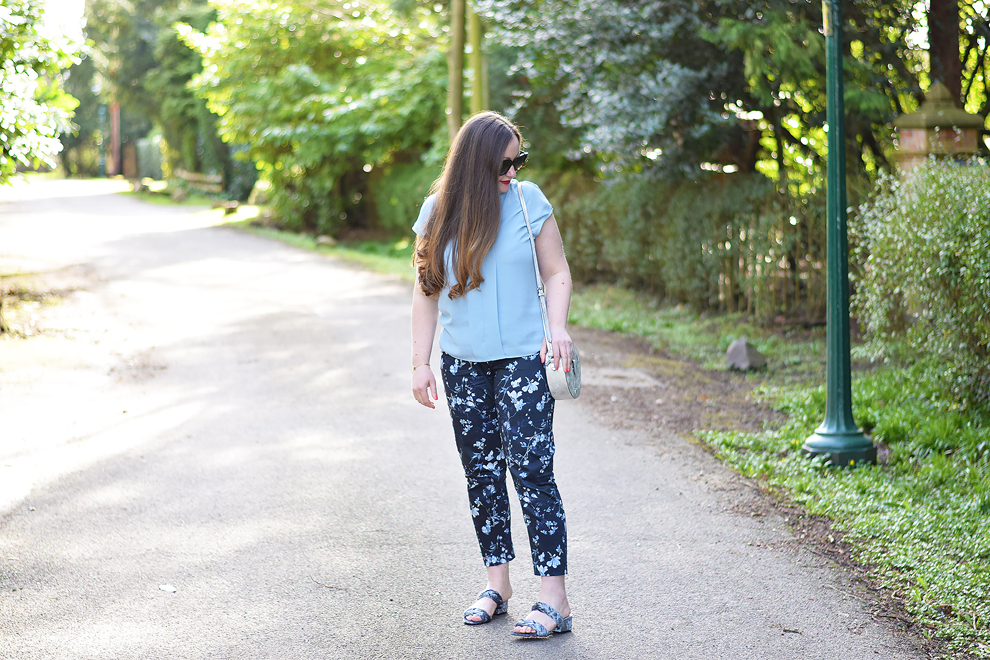 I hope you like the occasionwear floral trousers outfit and thanks for reading this post. I hope to welcome you to my blog soon where I share my everyday looks.
We will definitely be adding trousers to our occasionwear wardrobe! Will you be doing the same? Let us know below or on Twitter @LauraAshleyUK